Is it Possible to Automate your Hotel Using IoT?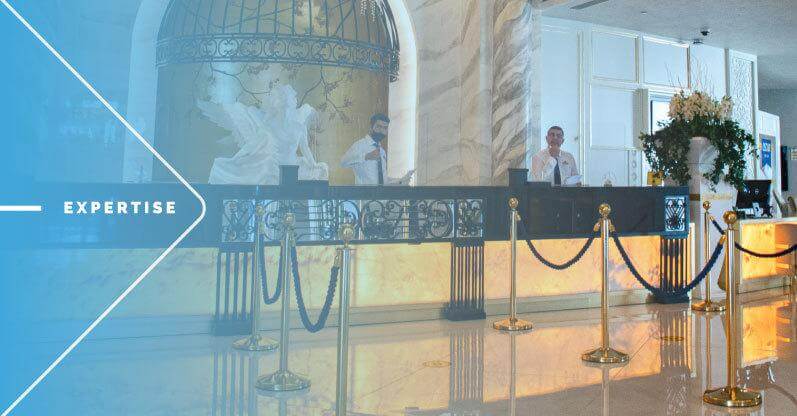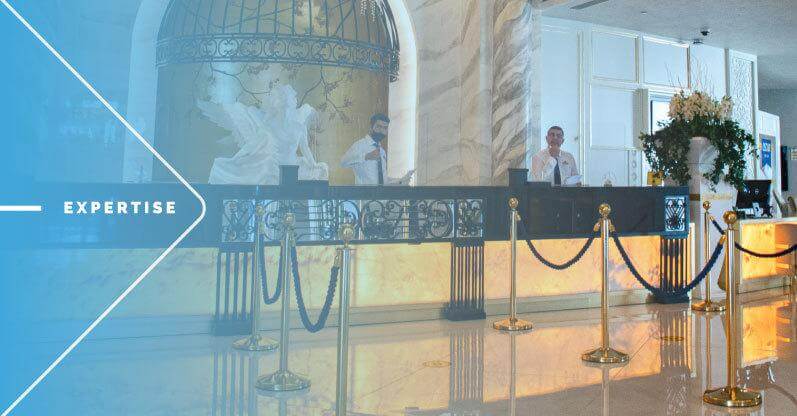 Having the right technology at your disposal will improve your hotel's performance and save you time and money. You can easily automate your hotel's operations through IoT and reduce the workload of your employees. The IoT can also help hotels engage their guests more. The latest technology allows you to automate smart locks, thereby increasing safety and replacing lost or stolen keys. Another example of this is the use of digital signage in common areas, like reception areas, that can display useful information for your customers. For example, if you have a fitness center, you can let your guests know that the treadmill is free. There are really a lot of ways how smart devices can help hotel owners improve the guest experience and hotel services in general. IoT-enabled devices in your hotel rooms can turn off the lights when guests leave a room or turn off the air conditioning on the same analogy. With the right smart hotel solutions, you can reduce your energy bills and increase the satisfaction of hotel guests.
There are numerous ways to automate a hotel. The latest generation of IoT devices will integrate lighting and heating controls, together with voice control and room service into one single app. With IoT-connected devices, you can use a smart room customization system to control the temperature and lighting in your rooms, call hotel staff, or order room service. The possibilities IoT solutions can open for hotel facilities are limitless, and you should definitely be aware of them.
What is the Exact Impact of IoT Technologies on the Hotel Industry?
Despite its reputation for the slow adoption of changes, the hotel industry is an early adopter of IoT technology. This industry is totally revolutionized by emerging technologies such as robotic workers and other IoT automation systems connected to networks without any interruption in service life or business operations. The use of smart technology in hotels is increasingly becoming the standard for modern hotel operations. IoT technology helps hotels track the location of their guests through GPS and increase the level of guest comfort based on artificial intelligence analysis. Wireless IoT sensors are crucial in indoor environmental quality monitoring since they can monitor air quality, the availability of vacant rooms, and control door locks continuously and without interrupting hotel managers from more important work. IoT solutions for hospitality can provide data on factors like temperature and humidity of guest rooms in order to protect the health of the guests and to improve hotel employees' comfort and productivity, as well as reduce energy expenses.
The main impact IoT and other smart devices have on the hospitality industry lies in the simplification of data collection, asset tracking, and following guest preferences. IoT use cases in hospitality are vast and IoT systems can engage guests more personally starting from a wake-up call and ending with the organization of fast airport check-in counters. Additionally, the use of IoT in travel and hospitality can help optimize the use of hotel equipment. With smart home technologies, hotel executives can know about the occupancy of a conference room staying at the front desk and track air conditioners using wireless networks. Internet of Things (IoT) creates a kind of an ecosystem within one smart hotel, involving hotel staff, hotel owners, and robust infrastructure to ensure an exceptional guest experience.
The use of the Internet of Things (IoT) in hospitality can serve as a great tool for customer experience improvement. For example, IoT smart hotels can provide their guests with virtual reality headsets in their smart hotel room so that they can check out nearby tourist attractions, restaurants, and exhibitions, as well as get some suggestions on better activity depending on local weather. The headsets can also send recommendations based on a particular guest's preferences and most common guest requests. The potential for such services of hotel automation is truly endless and a lot of hotels are already realized the benefits of transformation into a smart hotel.
The impact of the Internet of Things on hospitality is not limited to the hotel industry and hotel automation, in particular. For example, IoT solutions together with artificial intelligence can be used to automate various processes, such as the check-in process in the airport or the voice command system in the restaurant. IoT devices can also be used for special room services, such as wake-up calls from the front desk or last-minute room shuffles. The impact of IoT on the hospitality industry is immense and if the right technology is implemented, it can help smart hotels or restaurants become more efficient in all aspects of the business.
Most Frequent Uses of IoT in Hospitality Industry
For the improvement of the guest experience, the hospitality industry has started to actively apply the Internet of Things, asset tracking technology, integrated IoT security devices, and other systems for hotel automation and energy management. Hotels use smart thermostats to set the level of temperature needed within the building and decrease energy consumption or step out of traditional room keys towards mobile keys or room key apps. All these use cases and applications of IoT in hospitality can help you automate your hotel.
Providing Customized Experience
Smart hotels are usually focused on providing their guests with a highly customized and personalized experience. Connected rooms can allow guests to control various aspects of their rooms from their check-in to their check-out. For instance, a connected room will allow guests to control the temperature, smart TV, smart locks, and even the bathroom mirror. Some rooms can also recognize their guests by name, which enhances the guest experience significantly and creates a kind of attachment. As an added bonus, IoT-connected hotels are more environmentally friendly and have lower operating costs, which can attract ecologically concerned visitors.
Hotel automation can enormously increase the level of customer satisfaction. The most obvious example is when a hotel guest walks into the hotel with a device that is connected to the wireless network. With this technology, the hotel workers know exactly where their room is and can send a message to them on their phone with a reminder. Additionally, occupancy sensors, which are connected to the network can send alerts to cleaners, when the guests are out, so they will build a cleaning schedule more effectively. So, when a guest arrives, the room is already prepared for them.
With the use of IoT in hotel operations, hotels can better understand and serve their customers. IoT systems can provide personalized services and answer real-time queries of guests. Furthermore, they can also improve guest satisfaction, by integrating IoT devices into existing smart guestroom programs, which can become a major competitive advantage.
Ensuring Visitors are Supplied with Necessities
The IoT applications can also be used in hotels or recreational centers to ensure that the occupants have adequate access to hygiene supplies. The connected devices can monitor the demand for hygiene materials and adjust the temperature for their optimal storage. In the same analogy, sensors can be incorporated into a minibar and when some of the items are already consumed there will be alerts right to the administration, so they can refill it when the guest is out. Smart room key sensors can also automate the thermostats, lighting, and other systems in the hotel. By incorporating the IoT in the hospitality industry, you can make sure that your guests have access to the required supplies.
Automated Scheduling of Maintenance
Hotel automation is not only about the replacement of manual work with automated but it is also constant monitoring of the equipment state and efficiency of processes. For property owners, IoT applications offer a host of benefits. For example, they can send real-time information about appliances and devices. Using these systems, hotel workers can detect problems before they become major. In the hotel industry, there are a lot of equipment and facilities that are important to take care of. Even such simple things as bathroom facilities have to be tracked and changed on time to prevent any problems with water supply or heating. Additionally, the lighting system has to be constantly monitored as well, since if lamps are not replaced on time, they can increase energy consumption. So, the hospitality industry really needs IoT devices to set regular checks and integrate the concept of preventive maintenance.
Reduced Operational Costs
In addition to providing an improved guest experience, IoT also helps hotel companies save money on energy. A smart energy management system can help cut down on energy costs by as much as 20 percent as was discovered by McKinsey & Company. With IoT, hotel owners can also monitor the overall energy consumption in their buildings if they have several hotels in the network. In addition, when a hotel is equipped with occupancy sensors, it can turn off the heating in the uninhabited rooms and reduce costs in such way too.
What is the Future of IoT for Hospitality?
The future of IoT for hospitality is quite promising. In the hospitality industry, the use of technology soon will become essential to provide the best customer service. Besides helping hotels deliver better guest experiences, automation can also help reduce loopholes and improve productivity. In addition, with IoT hotel automation technologies hotels will be able to use automated systems to send messages to guests during key moments in their stay.
Implementation of IoT devices in hotel rooms has many benefits for guests and for workers, but it also introduces the risk of security breaches and cyber-attacks. With IoT, hotel guests can be pleasantly surprised by new services and technology that they're not familiar with, but hackers are not staying at the same stage with the technology development as well, so the connection must be secured. Considering this, you should choose a reliable network connection, one of which is LoRaWAN.
TEKTELIC Options for Hotel Automation
Many innovative technologies are emerging within the hospitality industry that will enhance the global process of hotel automation. With the rapid increase in the use of smart hotel technology, the hospitality industry is undergoing major change. The hotel owner wants to offer guests the highest standards of service and technology, which will soon become an industry standard. Now, it's really important for hotels to have an integrated solution, as this can facilitate a lot of operations. The hotel, which has only one IoT device and does not have a connected solution will not be that successful. Many IoT providers cannot offer you ready-to-work end-to-end solutions but TEKTELIC has a variety of options for you.
First of all, TEKTELIC has KONA Micro IoT Gateway, which is a great solution for ensuring "Always On" connectivity in indoor environments. This gateway can continue to operate and transmit data even when the main site has lost power. What is even more important, it can be connected to all the possible smart devices, supporting the LoRa network. KONA Micro IoT Gateway is secure and reliable, so choosing it as your gateway, you ensure the delivery of messages sent by sensors and successful communication between devices.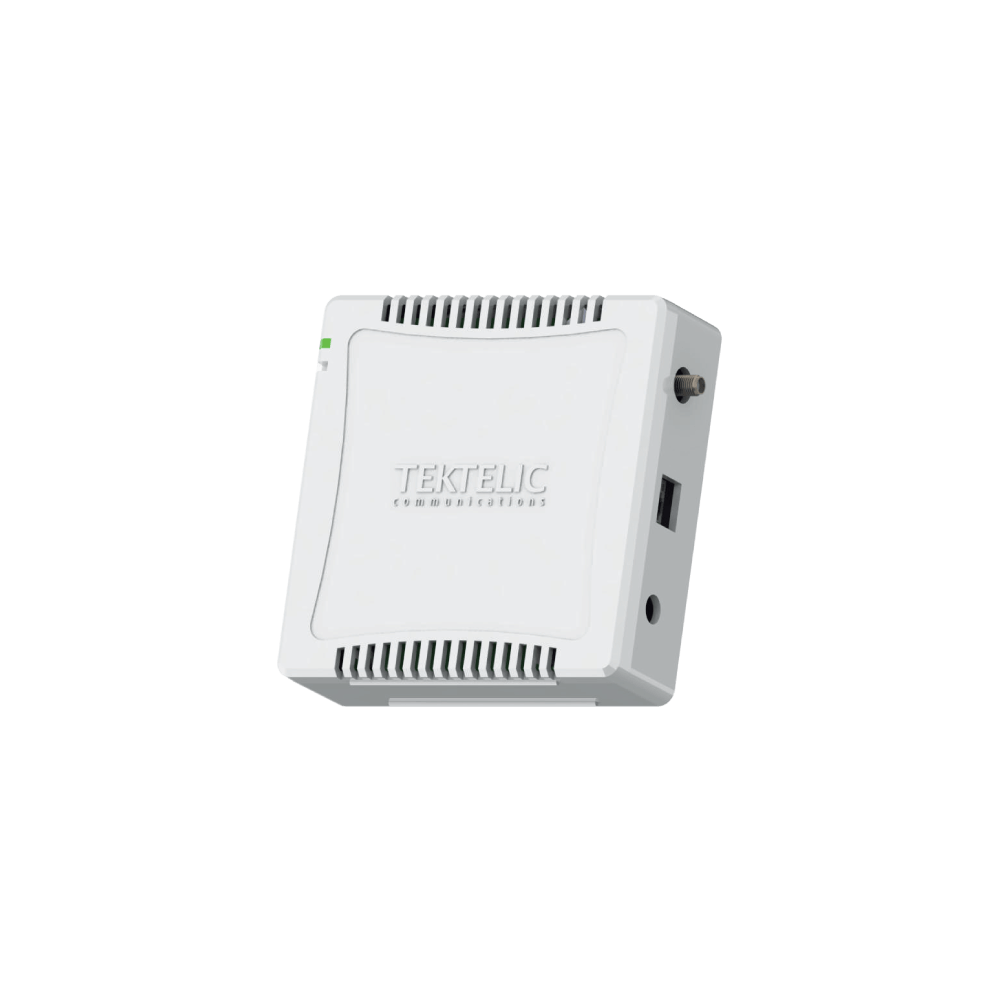 Another device TEKTELIC can offer for the hospitality industry is VIVID. This sensor is perfect for hotel rooms as it can monitor motion, temperature, humidity, lighting, and other things up to the positions of windows (closed/open). The battery life of the device is up to 10 years, so you may not be worried about the constant replacement of the batteries. It is also really simple in terms of deployment and can be attached to the wall, ceiling, or table, not stealing the space.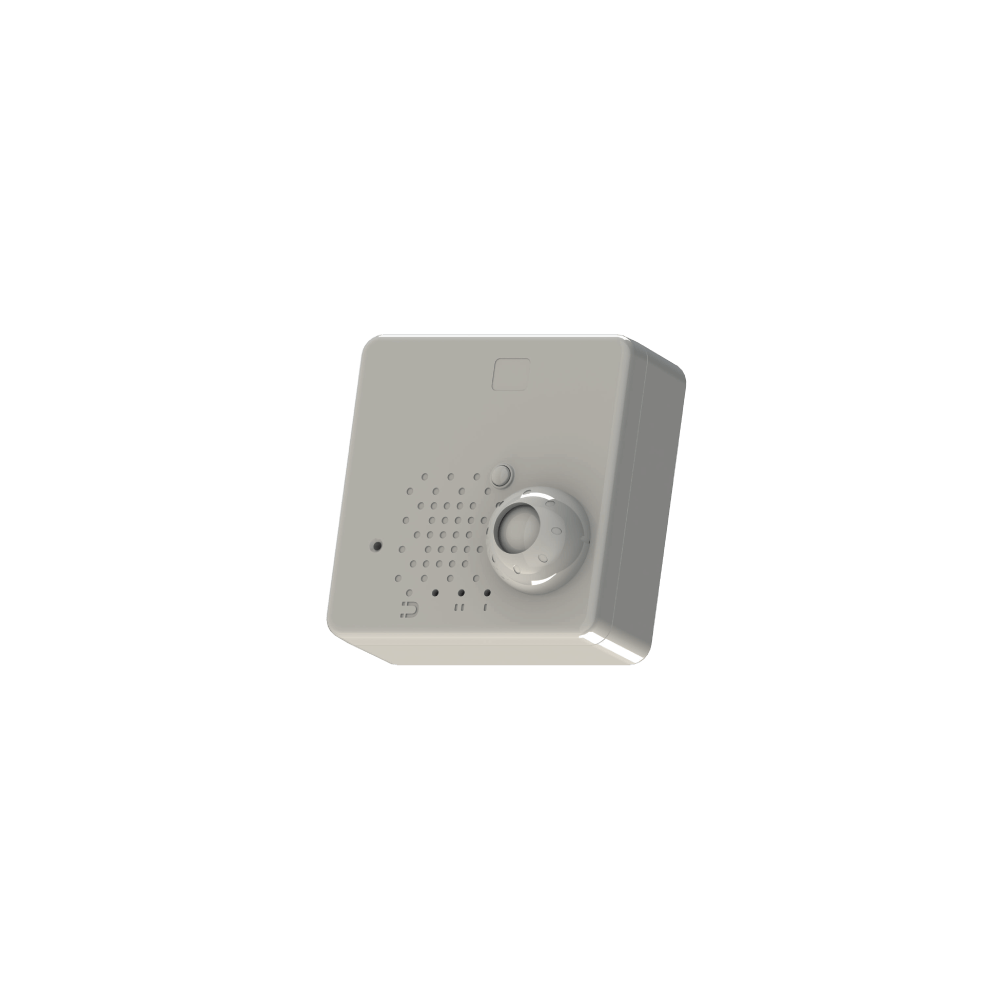 Additionally, we cannot fail to mention TEMPO. This solution is totally created for hotels since it allows monitoring room occupancy, coordinating and booking meetings, and analyzing statistical data. It can significantly facilitate the work of hotel administrators during the check-ins and check-outs, as well as help organize conferences or business meetings. In addition, TEMPO is compatible with Microsoft Outlook and Google Calendar, so you will not have to deal with some outside applications using it.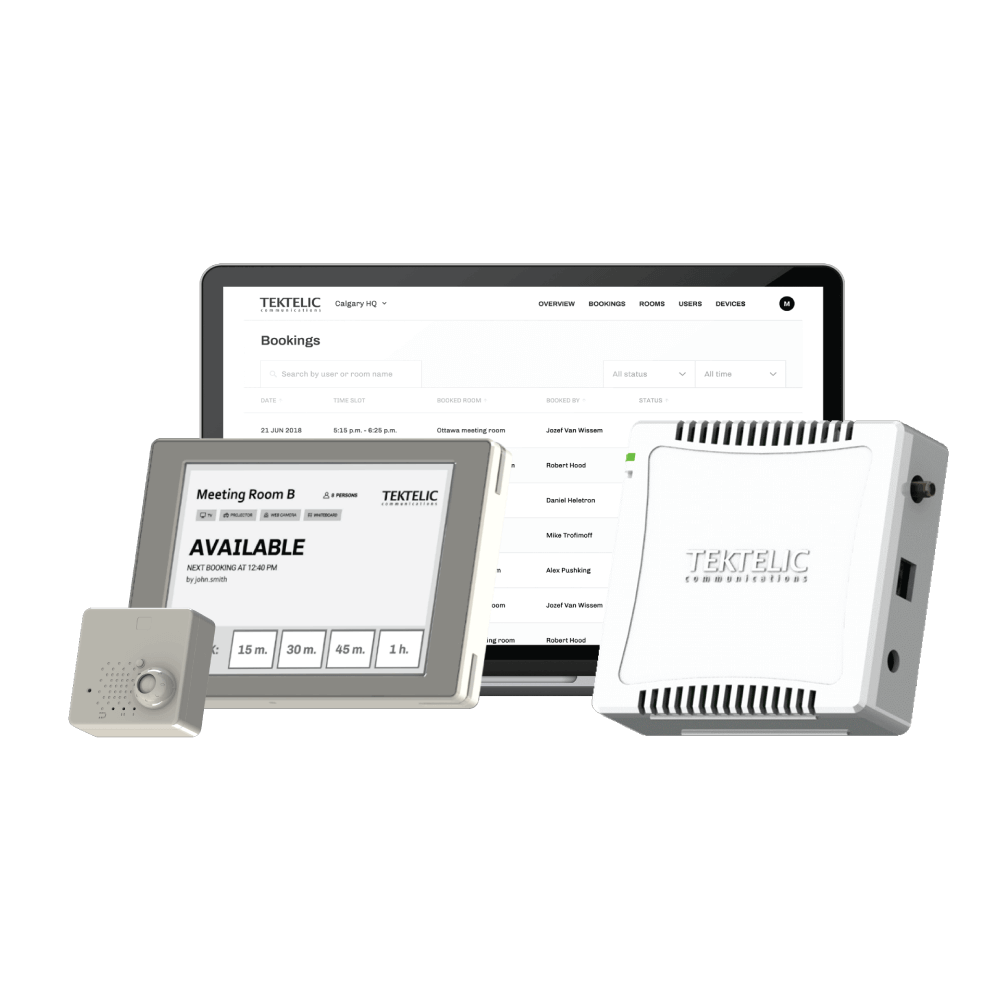 The IoT is a great tool to manage inventory and assets in the hospitality industry. It can also automate time-consuming tasks like checking the room's availability or checking reservations. It can even automate the process of ordering food for guests or for the hotel in general. It can automatically set up television channels for the guest and set the most comfortable temperature in the room. By connecting to IoT platforms, hotels can monitor their inventory, and apply predictive maintenance.
In the future, IoT technology will become the norm in the hospitality industry. That is why it is better for you to start using IoT devices now, not to lag behind your competitors later. TEKTELIC company, in turn, is ready to be your guide and partner in the world of IoT solutions. So, don't hesitate and contact us.
To be informed about our
latest news 
subscribe to our newsletter