How to Integrate the Internet of Things into a Smart Home?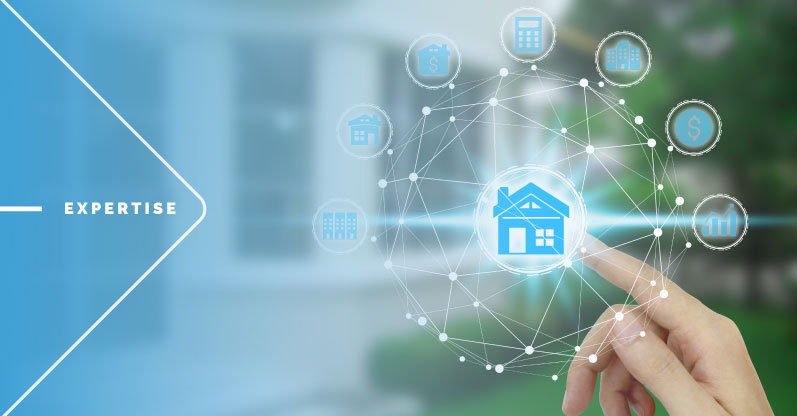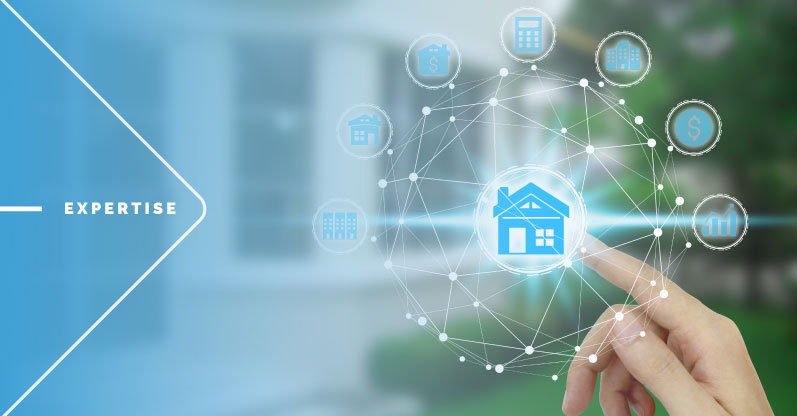 IoT devices are increasingly becoming ubiquitous and allowing you to gain more transparency into your household. The smart home industry is actively developing, involving different types of smart technologies smart home devices, smart lights, voice-activated systems, smart irrigation system, security systems, and other internet-connected devices. Using connected devices, you can monitor energy consumption and calculate utility costs in real time, adding to your home automation. You can even track air quality, which is useful if you have elderly parents who have problems with the respiratory system and generally are an at-risk group for any infections transmitted by air. With smart home devices, you can also stay in touch with your kids or seniors, when you are out of the house. Smart home technology helps to improve safety for residents and increase the level of comfort. IoT solutions for smart buildings will also make it easier for family members and carers to monitor their loved ones while saving money on additional caring personnel. But if you still wondering how you can integrate the Internet of Things into a smart home, read this article.
Establish Smart Sensors in a Smart Home
There are a few key considerations when controlling smart home devices automatically with IoT. You need to decide whether you need to control smart home products with voice commands, want to connect them via Wi-Fi or any other network, want to receive emails or SMS messages about the current state of environmental impact, and many other small features. Depending on your needs, you may want to integrate some sensors into the system. The first-generation sensors, most likely, will not be a good option as they lag behind the current state of smart home market demands but more advanced connected devices will definitely make lives easier and simplify many processes in smart homes. Most likely, you will such IoT sensors such as air quality monitoring sensors, and smart room sensors that can detect leaks and motion. New sensors are extremely accurate and can measure specific components of the indoor environment, sending regular notifications to the end-users and in such a way, remind users to trigger other devices. In addition, if set up, they can even automatically adjust other connected things such as kitchen appliances, (coffee machine, humidifier, etc.), bathroom facilities (washing machines, ventilation), home smart lighting, home temperature, and other appliances affecting daily life. Sensors are such a component in a smart things framework that enables the creation of IoT home automation systems and smart living. Smart home IoT solutions as well as typical IoT platform, in turn, also need IoT sensors as one of the main components because of the sensing capabilities they have.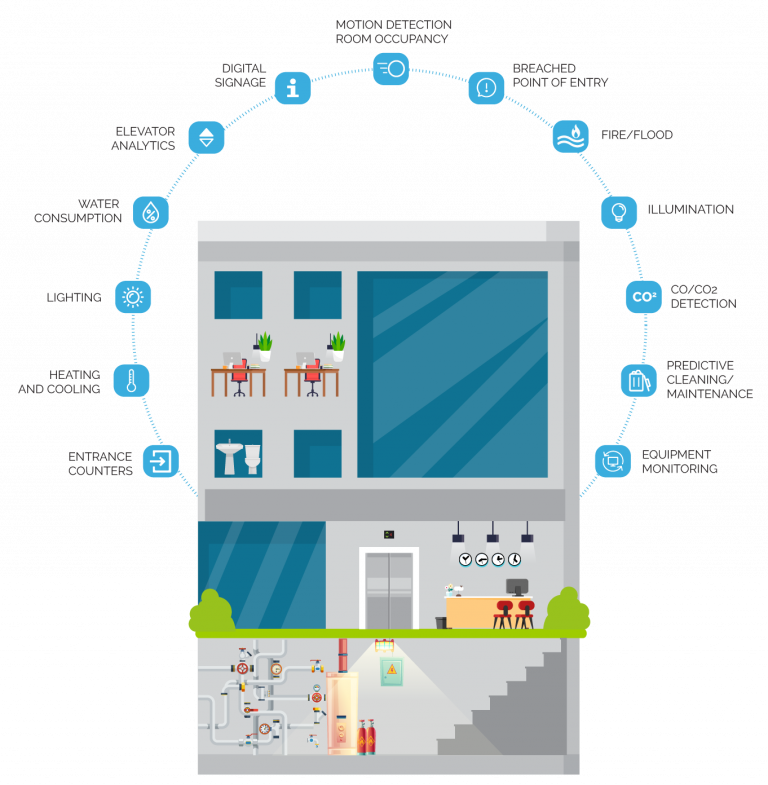 You need smart building IoT sensors in your house in order to keep track of power consumption, have access to the remote control of your smart appliances, and improve overall comfort. Smart home appliances that are connected to the Internet can learn from their owners' habits and remotely control some of the routine processes like cleaning, ventilation, lighting, or water supply. By controlling lighting and turning off the bulbs when natural light is available, for instance, homeowners can drastically reduce their electricity usage, which, in turn, lowers energy bills. In some cases, smart home automation sensors can also alert the homeowner or authorities if a motion is detected when the owner is away, which can prevent an emergency situation. The IoT sensors function together and make the life of a resident easier.
Connect Devices to the Network
Regardless of the smart home device that you want to control, you'll need a reliable network connection, preferably sending all the data to the smart home hub in cloud services. A stable Internet connection will allow your IoT devices to communicate with each other without losing data exchange efficiency. It is a good choice for home automation devices to follow widely accepted wireless communication protocols, such as LoRaWAN. With a LoRaWAN network, which works under ultra-low-power protocol, home automation devices will be connected in a mesh configuration so that signals take the shortest route to their central hub. Alternatively, they can be augmented by signal amplifiers. The key here is to choose a smart home device that is compatible with the LoRaWAN network.
Another obvious benefit of choosing the LoRaWAN connection is the security of this network. During the transmission through this network, information undergoes data encryption algorithms, so devices connected to this network are fully secured. Smart home systems connected to this network ensure device enhanced security and solve the concern of data leakages often related to Internet-connected systems.
Create a Smart Building IoT Platform
The creation of a unified platform or system for smart appliances is a necessity, especially if you want to create a whole ecosystem with IoT and smart buildings technology. When all the devices in a building are connected to one system, it allows users to have more precise measurement capability on their home automation sensors. With a unified IoT system, users can be sure that their smart home technologies interact efficiently. Besides, using an IoT platform for home automation, you can check the life cycle of the devices, operation of software components, set up automation rules, and home security, improving data exchange efficiency.
At the same time, it is really important to choose a system that suits your specific needs and budget. Since in case there are very few people living in a house and use only several smart speakers, smart locks, or one voice assistant there is no need to deploy large-capacity gateways and IoT smart home systems. On the other hand, if you have many IoT technologies deployed in your house, you will need a home automation system of larger capacity. Integrating the Internet of Things into smart home technology is not difficult at all but it still requires a responsible approach for all the web services, cloud computing, and smart mobile devices working together. After all, it is the convenience of these smart home appliances that make them a must-have for your smart home, so the proper system is a necessity. And if you have an existing system with cloud computing technology, you can easily incorporate your devices into it.
Why Should you Implement the Internet of Things Into Your Smart Home?
You may probably wonder why you need to implement IoT for smart buildings at all, so we are 100% ready to give you a detailed answer. Smart home automation systems can help you keep your home safe and secure. For example, smart lighting systems can turn on and off lights when someone is home or away, or air composition sensors can send notifications on the necessity to activate air conditioning. The smart thermostats working under IoT technology can also alert you to any dangers at home, such as smoke or LPG leaks. The possibilities of home automation systems and IoT smart building use cases are endless. If you've been dreaming about home automation, you can now live an ideal life with sensors of the new generation and other web services, allowing users to control their houses. Using even one IoT device connected to cloud computing you can already have a clear view of some of the processes at your home remotely.
As you see, there are several reasons to incorporate the Internet of Things (IoT) into your smart home.
These include:
Machine Learning
Cost-Effectiveness
Security
Data Collection
Machine Learning Technology in Smart Homes
IoT devices can now be constantly upgraded by machine learning algorithms using the existing code base and new information gathered from the Internet. The machine learning process involves measuring the outgoing and incoming traffic ratio coefficients of variation to improve the technology stack and IoT home automation. With machine learning, a home automation system can distinguish between various devices, and control them separately. As the concept of IoT continues to gain traction, more companies are realizing the benefits of machine learning for their smart home technology. The potential for improvement of business models is high if IoT smart homes can take advantage of machine learning.
The development of machine learning is making it easier to set up and understand smart home IoT devices, even the simplest ones as smart locks, smart thermostats, voice assistants, smart mirrors, or even video security cameras. It is also easier to use machine learning algorithms to prevent costly mistakes in industries that rely on human-based decision-making. In 2017, Gartner predicted that more than 80% of enterprise IoT projects would incorporate machine learning (AI) by 2022 (Pemberton, 2017). These statistics prove the importance of AI in the field and why it's an important reason to implement IoT into a smart home.
Cost-Effectiveness Achieved with Real-Time Monitoring
There are many factors to consider when determining the cost-effectiveness of implementing IoT in a smart home. One important aspect is how much money you are willing to spend on smart home technology. While the initial investment might not bring an immediate return on investment (ROI), it will be worth it if the system can increase productivity and lower labor costs. According to a study by Aruba, 46% of businesses realized significant efficiency improvements following IoT implementations (BusinessWire, 2017). Yet, only 29% of these organizations anticipated these gains (BusinessWire, 2017). Nevertheless, the Internet of Things is gaining enormous popularity and advancement, so in the near future, most residential homes and commercial buildings will use it.
Another key advantage of implementing IoT in a smart home is how it adds value to the property. Smart home automation allows you to separate your property from other homes and offer a unique selling point. With more people seeking IoT smart homes with smart lock, robot vacuum cleaners, and smart thermostats for sale and rent, it can be a valuable investment. To take advantage of this trend, property owners are using IoT technology to turn their existing homes into smart homes that can be rented or sold to digital consumer at a higher price.
As a result of the many benefits that the Internet of Things can provide, smart homes will become more intelligent. As more devices connect to the Internet, they will begin to communicate with each other, improving energy efficiency, safety, convenience, and home security. These connected systems will take care of tasks that normally require human inputs. Whether you own a smart home or not, the potential for this technology is truly incredible and you should consider implementing it in your building.
Enhanced Security
With more IoT devices hitting the smart home market, security becomes the primary concern. However, it should be completely opposite as home automation devices connected to a reliable network can increase security rather than drop it. Of course, it is possible to say that there is always a risk of cybercrime but if you choose a trustworthy provider, you shouldn't have any of these problems at all. Because of this, it is essential to secure all software and devices, as well as the networks on which they operate. Bluetooth Smart or Bluetooth low energy network, for example, is a common wireless connection and therefore has security vulnerabilities. At the same time, the LoRaWAN network is not a common one and has its own encryption protocols, which increases the security of data transferred and is perfect for preventing attacks on your smart home IoT devices.
In addition, smart home technology can greatly decrease the possibility of human error, which can sometimes become a threat to overall security. Unauthorized users when involved in the analytics of home automation processes can gain access to smart home IoT devices and misuse information. Some people can also abuse these devices to spy on house residents or workers. That is why when control is fully automated and performed by smart home systems rather than by humans, the whole smart home is much more secure. To prevent other risks smart homes can possibly face, the manufacturers of home automation devices have created software tools to help make this process easier.
One of the most important security features of a common smart home app is two-factor authentication. Two-factor authentication requires two methods of verification, one of which is your password and the other is a special security code sent to you by business email. This makes it impossible for the hacker to produce both forms of proof. By implementing two-factor authentication, you can prevent any cybercriminal from gaining access to the network.
Data Collection for Home Automation
IoT devices can be used to monitor a variety of home activities, such as watering the lawn or monitoring individual family members' daily schedules. While these applications may not necessarily require the collection of personally identifiable information, they are a great way to reduce energy bills and improve home security. Data collection is also an excellent way to track where your family spends most of their time to create patterns for lightning use and ventilation schedules.
Other applications of IoT include the monitoring of critical health conditions of the elderly, which have to be under constant supervision when they are at home. For example, some wearable medical devices can become a part of a smart home system and send notifications on any changes in health conditions right to the doctors or family members in charge. Many home automation solutions are actively engaged in improving the quality of life for the elderly and disabled, making them crucial for a safe and comfortable life in the modern physical world. These systems are inexpensive and widely available in normal price ranges. For example, TEKTELIC offers the eDOCTOR Device for these purposes, which allows remote monitoring of people's health, sending notifications on changes in heart rate, respiratory rate, temperature, and other important vital signs right to a person marked as responsible for it. It will help doctors to save time and allocate it to something more valuable.
While IoT devices aren't as widely used as smartphones, they are becoming increasingly common. As a result, we can expect many more products and services to be connected to the Internet. The adoption of IoT and AI in the home is fueling the development of smart home services. A smart home can record the time you wake up, brush your teeth, and listen to your favorite radio station. It can also monitor what you eat and order food supplies when they run out. So, in general, with IoT smart building solutions you can have a fully automated system of your home devices.
What Can TEKTELIC Offer for Smart Building Automation?
TEKTELIC is one of the biggest producers of end-to-end IoT solutions for buildings and is committed to developing smart building solutions that will guarantee a seamless user experience. The company's products and services are aimed at addressing the growing demands of smart buildings, smart cities, smart agriculture, and industrial IoT. TEKTELIC solutions are designed to work right out of the box, requiring minimal technical expertise on the part of the end-user. This simplicity and reliability of deployment set TEKTELIC apart from other IoT vendors.
TEKTELIC has designed and developed many LoRaWAN Gateways, each optimized for a specific deployment scenario and built for high volume production and low cost. TEKTELIC's LoRaWAN gateways are built to reduce overall yearly operating costs and are available in ATEX and indoor versions. TEKTELIC's solutions, in turn, are designed in such a way to integrate the LoRaWAN protocol with existing smart building technology. TEKTELIC provides the hardware and software required to integrate these solutions in building-based environments. Our LoRa devices and software development kits simplify the integration of the resulting intelligent solutions.
KONA Micro IoT Gateway
TEKTELIC KONA Micro IoT Gateway is a perfect choice for indoor deployments. With a built-in battery backup and internal 3G/4G modem, the KONA Micro IoT Gateway is the ideal central hub for enterprise-level applications in locations where LoRaWAN coverage isn't widely available. It is also easy to manage and dispatch as it offers support for the LoRaWAN network. Its small size and low cost make it a perfect choice for many IoT applications. The Kona Micro Gateway is a LoRaWAN gateway that listens to LoRa radio traffic and forwards it to a LoRa Server. The installation is quick and easy, so the only things you need to configure on it are the network connection and LoRa server location.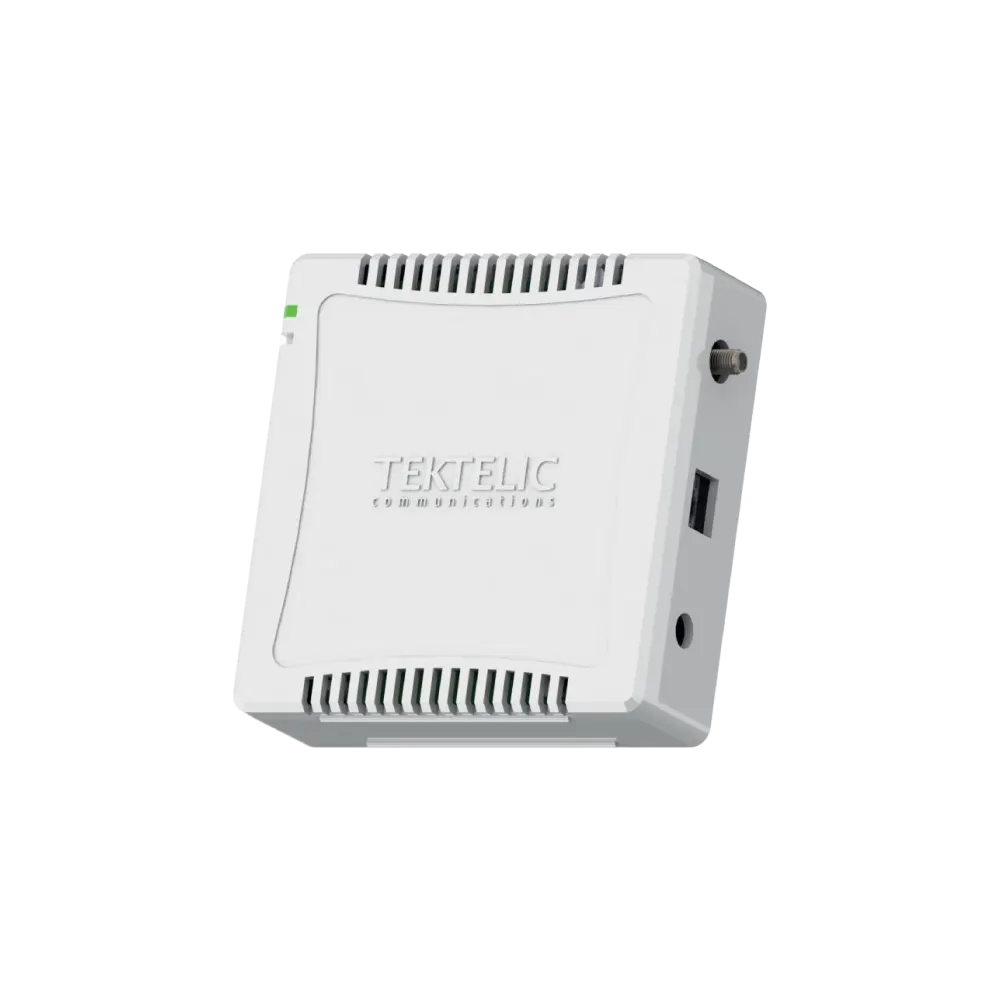 The Kona Micro 8-channels gateway with PoE is a cost-saving option. It supports worldwide ISM bands, volley duplex working, and 4G or ethernet connectivity. The Kona Micro IoT Gateway is designed to be both lightweight and industrial and supports "Always On" connectivity. It also includes a battery backup and an internal modem.
VIVID
TEKTELIC VIVID is an innovative device that integrates several sensing functions in a small, low-profile form factor. It measures temperature, and humidity, as well as motion and acceleration, moisture/leak detection, open/close contact, and light presence. The sensor's low power consumption and long battery life make it ideal for indoor applications. Users can configure the sensor over the air to optimize its performance. The device also supports manual calibration.
TEKTELIC VIVID is designed to be easy to install and manage in large rollouts. The sensors have flexible communication protocols that enable integration with existing network servers. They are also highly configurable, allowing you to optimize their battery life by configuring their LoRaWAN downlink payload. TEKTELIC has developed a payload decoder function for the Things Network. Regardless of the type of network infrastructure, the sensor can be easily deployed and used.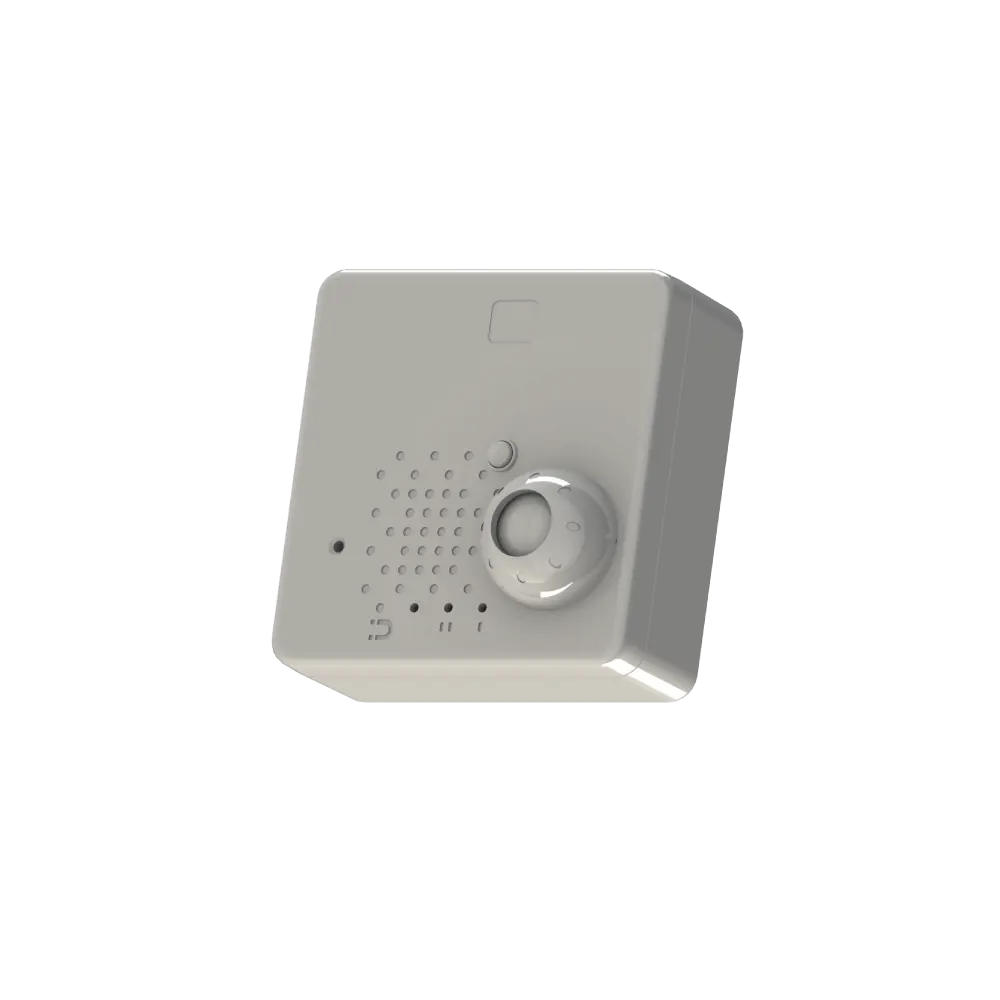 TEKTELIC VIVID is an all-in-one LoRaWAN smart office/home sensor. The sensor is equipped with a base, NA 915 MHz band, which is optimal for monitoring temperature, humidity, light intensity, motion, and shock. It is available in three different packaging options. TEKTELIC VIVID also features a PIR lens for motion detection.
BREEZE-D
A new TEKTELIC BREEZE-D CO2 monitoring solution is available for indoor environments. BREEZE-D incorporates the latest technology and requires no manual calibration. It runs on two AA batteries and continuously measures the CO2 level in the room. The BREEZE-D sensor is able to measure the temperature, humidity, and light as well and transmits the information to a stand-alone E-Ink display or to a cloud-based LoRaWAN IoT application.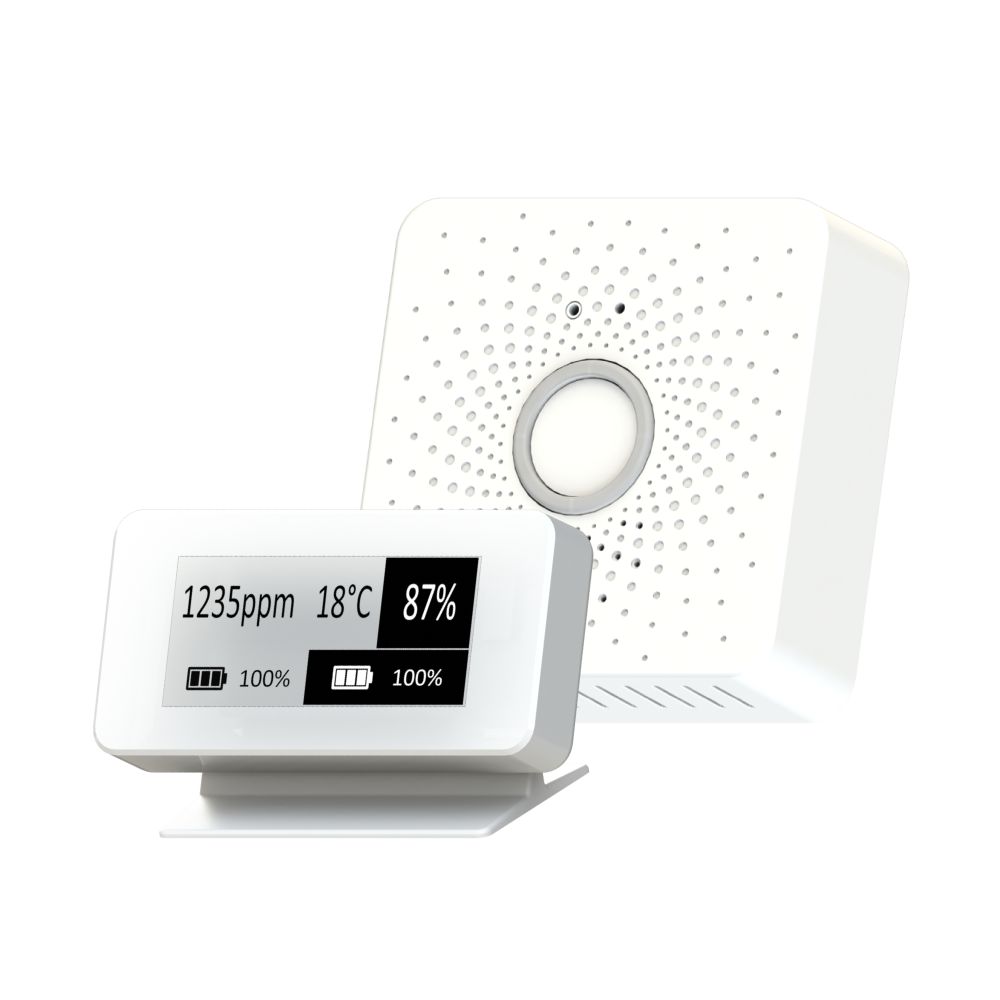 TEKTELIC BREEZE-D is part of a new smart room sensor family. It integrates practical functionality into a small form factor, making it ideal for the holistic monitoring of indoor environments. As we already noted, it measures CO2 levels, temperature, and humidity in the surrounding environment, which are important indicators to sustain a healthy environment. It is fully configurable over the air, allowing for custom applications and trigger events.
TEKTELIC is a global leader in IoT sensors, gateways, and solutions. Our smart home automation products meet Enterprise and Carrier-Garde quality standards. They deliver high reliability and up to ten years of operation. TEKTELIC devices are designed to be simple and intuitive and require no technical knowledge on the part of the end-user. TEKTELIC allocates significant resources to ease mass deployment, low cost of operation, and customer support and education.
Summing up
IoT is mostly found in manufacturing, transportation, and utility organizations, but it has also found use cases in infrastructure, agriculture, and home automation. For instance, it can make life easier by automating such processes as collecting data about air quality in the room, room occupancy, water metering, and tracking other parameters relevant to indoor environments. Furthermore, new smart home technology is user-friendly and allows people to interact with the data it generates easily, using mobile apps or PC. With connected devices, people can know whether some expiration dates for products in the fridge are overdue, create shopping lists, control smart lighting and so on.
The use of smart devices in homes can streamline many processes and improve your life. Smart home IoT devices help you save energy and reduce unnecessary spending. These devices are relying on electricity and the Internet, but there are backup options as in the KONA Micro IoT gateway. If your electricity and internet supply is down, you'll still have access to your connected devices.
Global connectivity is the next biggest trend not only in a smart building environment but in the whole world. It highlights the importance of IoT products integration into different processes, including a daily routine. TEKTELIC Communications, in turn, is ready to help you start using IoT technologies and gaining benefits from them. So, not to waste time talking about IoT, you should better start using it.
Just contact our support team via e-mail at info@tektelic.com and we will arrange the testing of smart devices, answering all your questions and concerns.
IoT Just Making your Home Smarter.
BusinessWire. (2017). IoT Heading for Mass Adoption by 2019 Driven by Better-Than-Expected Business Results. Retrieved 20 May 2022, from https://www.businesswire.com/news/home/20170228005118/en/IoT-Heading-Mass-Adoption-2019-Driven-Better-Than-Expected
Pemberton, C. (2017). 3 AI Trends For Enterprise Computing. Retrieved 20 May 2022, from https://www.gartner.com/smarterwithgartner/3-ai-trends-for-enterprise-computing
To be informed about our
latest news 
subscribe to our newsletter