Why are Pharmacies Deploying IoT Cold Chain Monitoring Solutions?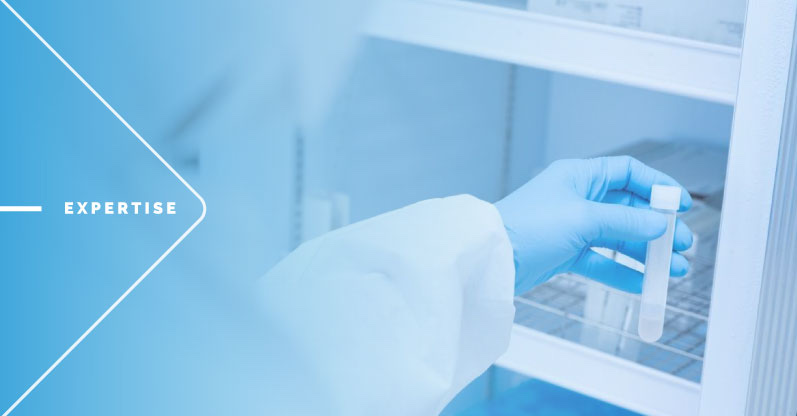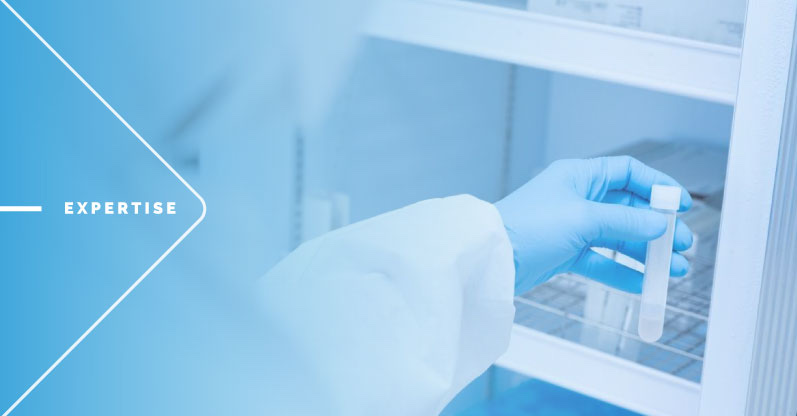 The pharmaceutical industry involves using a wide range of devices nowadays. Such a situation requires modern monitoring systems that can help with temperature tracking, medications production, effective storage, distribution, and use. Industrial monitoring systems are widespread in the pharmaceutical industry, but given the real-time operation, their updated status is not always available. What is more, because the pharmaceutical industry deals with people's lives, the ability to quick response and immediate solution generation is not a privilege but a necessity. That is why arises the need to use IoT monitoring cloud-based solution, giving special attention to cold chain products monitoring.
Today, IoT monitoring solutions can be found in absolutely different spheres, starting from smart home production and far beyond the pharmaceutical industry. In this industry, IoT solutions and consulting opportunities can facilitate the work of many processes and simplify all internal and external monitoring needs, as well as decrease the probability of potential errors.
What is Cold Chain Temperature Monitoring?
Cold chain temperature monitoring is a set of equipment and production processes, which allows for tracking of the state of products inside a particular container. A cold chain temperature monitoring system can be used to track the state and condition of perishable items while delivering, storage, or preparing them to use. Cold chain monitoring devices are exceptionally important to keep the products in their "usable" state and prevent them from spoiling, loss of their qualities, etc.
Cold Storage Issues: What Can IoT Resolve  
For a better understanding of the solutions, IoT-based temperature monitoring systems can give, it is necessary to look at the current cold storage issues. Actually, these days, we still have a lot of issues connected to the temperature monitoring, delivery, and sustaining of the conditions set. Cold chain tracking and monitoring tools, in turn, can solve practically all of the issues mentioned.
Temperature Monitoring in Supply Chain
First of all, a pharmaceutical IoT cold chain system allows for monitoring of pharmaceutical products' temperature. Whether it's a pharmaceutical crate or a pallet, embedded sensors can record and analyze data. This data can be used to replicate the ideal setups for future shipments. Moreover, IoT cold chain system can provide temperature reports, ETAs, and historical temperature records. It can also alert users to changes in temperature, which means that your company can handle temperature-controlled products more efficiently.
These systems are also available with a variety of additional features, making them an indispensable tool for pharma cold chain monitoring. IoT-based temperature monitoring system provides real-time tracking and analytics, leveling the temperature monitoring problem.
Cold Chain Logistics
Temperature monitoring and sustaining during the delivery process are two more issues, pharmaceutical companies face. At the same time, temperature monitoring using IoT technologies can help with this problem. Cold chain logistics can improve the efficiency of a supply chain by employing smart devices that monitor the temperature of goods. Sensors on shipments can detect changes in temperature and alert relevant staff if the goods are overheated or spoiled before they reach the final destination.
These devices are also attached to shipping containers and stream data from them to an on-ground management team, providing complete visibility of temperature status. The information they provide is then used to make decisions on cold chain products transportation or other perishable supply chains. Aside from monitoring temperature, they can also ensure the safety and efficacy of the goods using real-time location tracking.
The process of transporting a cold chain cargo is a critical aspect of the logistics industry. Often, a cold chain involves the transportation of perishable goods. Different types of cold chain logistics have their own special requirements. For example, some types of pharmaceuticals need to be transported at sub-zero temperatures. This requires specialist handling. As such, the supply chain should be connected across all stakeholders, which allows IoT devices. Temperature sensors can significantly decrease human error probability and simplify perishable supply chains monitoring.
With the increase in regulations involving the transportation of food, the finding of a perfect solution for real-time temperature monitoring became more essential than before. Pressure increases because of the food safety modernization act that demands precise temperature tracking. Previously invisible problems are now becoming more obvious with cloud tracking, which allows companies to prevent them even before they start to be an actual problem.
In addition to monitoring the temperature of products, sensors should also monitor humidity and other variables that may influence the quality of the products. For example, refrigerators and freezers could be equipped with moisture monitors that provide the end-user with information on humidity or other related content.
Furthermore, the cold chain must be automated so that managers can react quickly to prevent deterioration. Using smart sensors and sensor tags, a cloud tracking system can monitor the temperature of goods in the shipment. It can also track the temperature of commodities and avoid any unforeseen consequences that might be unpleasant for a customer.
For example, if an organic sample is exposed to extreme temperatures, a distributor can get a warning before it spoils. Using IoT technologies can improve the way your company manages its shipment method. In general, this technology can help with improving your company's operations.
Bringing Automation to Cold Chain Monitoring
Automation of all the processes possible is our future, and no one can deny it. Speaking about pharmaceutical cold chain monitoring, automation is a necessity. A cold chain process can make it easier to control temperature, humidity, and location. It can also help companies better understand how their products are being transported as it brings the automation of these processes to a new level. When it comes to quality and safety, automated monitoring can help ensure a high standard of service for customers. It can streamline cold delivery and increase operational efficiency.
Another benefit of automated IoT temperature sensors is that it reduces the time needed to monitor and record cold products. This technology ensures that shipments are delivered safely and promptly. Unlike manual monitoring, this technology also provides real-time data. If a significant deviation occurs, businesses can react immediately.
How do IoT Cold Chain Monitoring Solutions Work?
We have already agreed on the fact that IoT technology is the future of cold chain logistics. But how do IoT cold cycle monitoring solutions work? IoT real-time monitoring solutions work by tracking the temperature of the goods during their journey. Precisely, supply chain monitoring devices have certain sensors that can "feel" any changes regarding temperature, and then, they give information to the server considering the conditions, any variations in temperature, etc.
The data receiver, in turn, can remotely adjust temperature settings if needed using IoT supply chain monitoring solutions.  IoT solutions create a temperature-controlled environment that is necessary for temperature-sensitive goods.
Tips for Successful IoT Solutions Implementation
Now, when you already know all the advantages that cold chain tracking and monitoring devices can bring, we may go straight to the implementation process. IoT solutions are capable of optimizing cost, space, and time. The success of IoT solutions implementation depends a lot on the well-thought-out IoT implementation plan and approach to decision-making in a company. In addition, for successful IoT solutions implementations, you must use well-researched platforms and tools. It is essential to test the IoT tools to ensure that they work seamlessly with your existing systems.
Before implementing IoT solutions, it is crucial to assess your current inventory and business goals. This way, you can determine whether your existing inventory would benefit from an integrated system. Then, you can decide which assets should be connected to the system. If the assets are not crucial to your business, you shouldn't go ahead with an overwhelming IoT devices implementation. First, implement IoT technology to the main processes, then, you can add more connected assets as the technology shows a positive effect on your business operations.
Learn More About TEKTELIC Cold Chain Monitoring Solutions Today
TEKTELIC offers a variety of monitoring solutions, suitable for almost any kind of business. Considering IoT solutions, TEKTELIC  has developed an ideal device called TUNDRA Sensor. This sensor allows for the monitoring of temperature and humidity in extreme temperatures. This product is easy to use and has long battery life. It also supports multiple operating temperatures and pressures, allowing it to be utilized in a wide range of applications around the world.
This is an excellent option not only for pharmaceutical and food storage operations but also for other stakeholders. Using this technology, a company can meet its customer standards and meet compliance regulations. It saves time and money by eliminating the need to do all of its manual data collection and can help improve on-time distribution by automating the monitoring process. It is also cost-effective as works through the Internet and one can manage it from any point around the world. The company can reduce costs by sharing detected data from the various levels of the cold chain.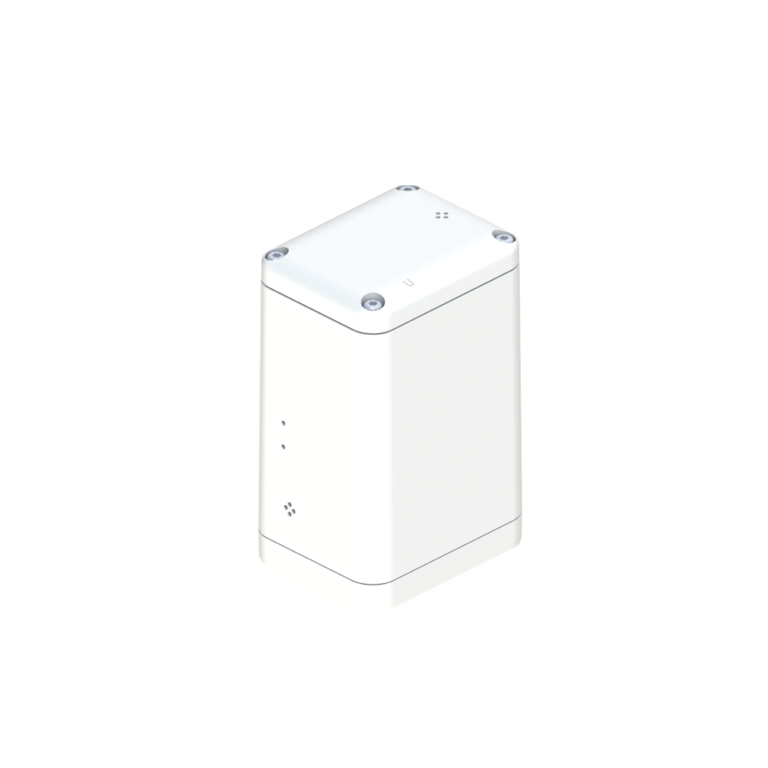 A good example of a TEKTELIC TUNDRA Sensor in use in the current environment is tracking the temperature for vaccine storage. Considering special needs for vaccine storage, the need for such a monitoring device is undeniable. TUNDRA Sensor can monitor the temperature of any refrigerator and provides alerts via SMS text, which prevent any violations of storage regulations.
Along with TUNDRA Sensor, TEKTELIC presents KONA Micro IoT Gateway.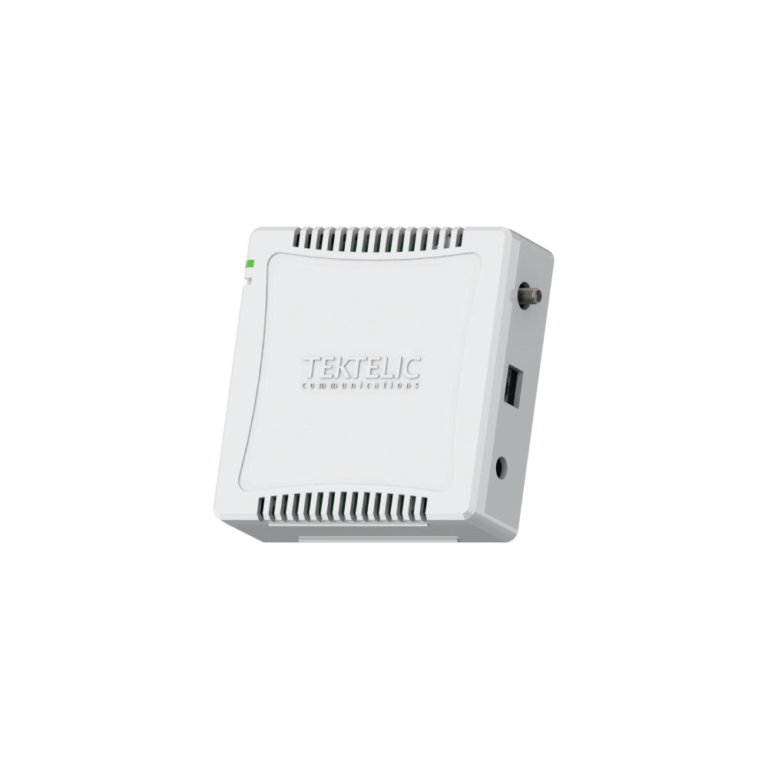 It is an integrated solution that requires no wiring. The TEKTELIC KONA Micro gateway ensures that data is collected even when there is a power outage. It also offers the most accurate and reliable data. It is already proven that a successful IoT solution can be a win-win for any business, nowadays. That is why you should get started with IoT technology today and be sure your business products are safe tomorrow.
To be informed about our
latest news 
subscribe to our newsletter