How Can IoT Help Facilitate Processes in Hospitality?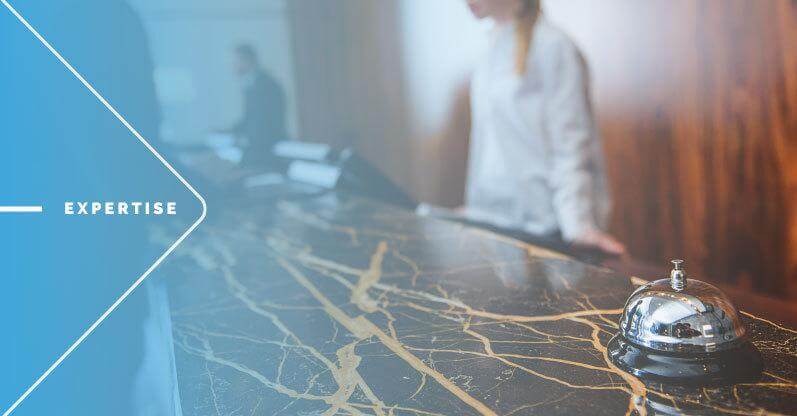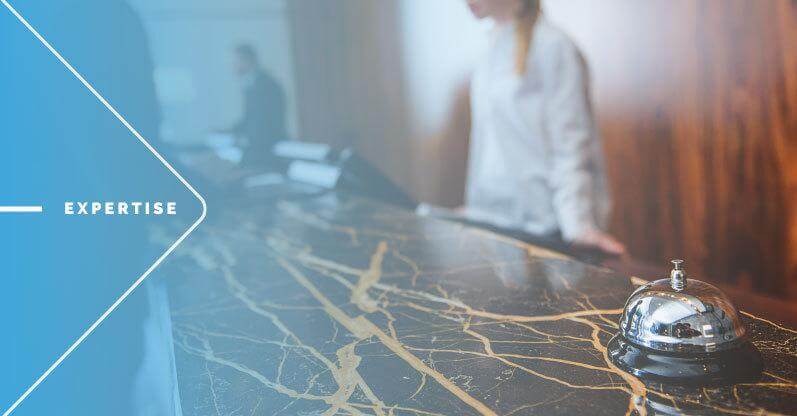 The benefits of IoT in hospitality are numerous and business owners in this sphere are starting to understand this.
First, IoT can help hotels optimize operational conditions:
save energy
reduce extra expenses
optimize processes.
For example, smart energy management systems can save 20% of energy costs, which is extremely important for any business venture. IoT technology can also help hotels provide personalized experiences to their customers. Moreover, the data collected by these systems will also allow hotels to adjust their staffing levels and make them more attractive to customers.
By using IoT solutions, hotels can optimize their front desk, concierge, and restaurant services. IoT solutions will help hotels reduce costs and improve their service. It can also improve customer satisfaction by automating processes in rooms and improving energy efficiency. As already said, by using IoT, hotels can offer more personalized experiences to their guests, and increase customer loyalty, which is a primary benefit for any actor in the hospitality business. IoT devices also will help them provide more accurate data and information on existing services including room service, gym services, food delivery, and others.
Role of IoT in Hospitality
The hospitality sector has been applying a number of IoT technologies to improve its serviceability. IoT is able to help hotels offer integrated services. IoT in travel and hospitality provides integrated services such as devices driven by applications or automation devices like automatic electric blinds which are connected through a common networking protocol. These facilities will allow hoteliers to enhance their rooms' comfortability and provide lavish environments to their clients.
IoT can be used for several purposes in the hospitality industry. In addition to automating tasks, it can also provide integrated services. It can be used to control thermostats, telephones, lights, and electric blinds. In addition, IoT can provide automated triggers for computerized tasks in the hotel room service. IoT solutions for hospitality can increase customer satisfaction and revenue. Further, these technologies can improve the quality of service in the whole hospitality sector.
Besides enabling a seamless guest experience, IoT can also monitor and track the status of integral types of equipment in a hotel. This feature will also help supervisors monitor how well hotel workers are operating and how well customer requirements are met. In addition to this, IoT can monitor the health of hotel guests and hotel personnel, assessing their needs and providing real-time solutions.
Future of IoT in Hospitality Industry
Using the internet in the hospitality sector has been deemed one of the best ideas that can serve the satisfaction of customers. It includes connectivity between asset groups enabling personalized experience and utilizing advanced analytical technology to predict future repairs. Data analysis and IoT for hospitality industry will allow you to automatically collect the consumer information according to the standpoint and provide them with the options they want to use each time they contact hotel management. Such an approach will be incredibly positive for hotel-customer relations and will increase the number of guests arriving monthly/yearly.
The hospitality industry has been one of the most rapid adopters of the Internet of Things. According to a survey conducted by Forbes, around 70% of hospitality executives are currently working on an IoT project. Their top priorities include making their facilities more efficient and modern, while 33% want to add new capabilities. The majority of these hotel executives also expect IoT to improve customer experience, security, save money, improve asset management, and give a platform for better services.
In the near future, hotel inventory management will undergo digital transformation. Rather than manually tracking inventory, hotels will use smart devices to monitor the quantity of each item in their inventory. This will allow hotel staff to focus on other important aspects of their work like meeting the guests arrive, planning saving costs campaigns, following food safety standards, and improving overall guest experiences. For instance, with IoT in the hospitality industry, the alarm clock and blinds will automatically open when a guest wakes up, or automatically close when they've left the room. Such use of the emerging technology will be beneficial for workload savings, and such voice-controlled customer service will give customers more control over their stay. With the right use of IoT devices, the hotel will be able to customize a guest's experience to their liking, which will be positive for customer loyalty.
As the Internet of Things continues to evolve, the hospitality industry has to keep pace with the latest technology. Soon enough it will be crucial for all hotel companies to integrate IoT into operations and create a connected ecosystem. IoT can be used to improve customer satisfaction, enhance the customer experience, and reduce operational costs. That is why, in the observable future, if the hospitality industry actors do not use IoT in their daily operations for remote control, preventive maintenance, or even air conditioning systems, it will be at a great disadvantage for their businesses.
IoT Applications in the Hospitality
There are numerous applications of IoT-centric systems in the hospitality sector. The hospitality industry has remarkably evolved over the past year and offers a number of modern facilities and services that are designed to ease the lifestyle and customer experience. The Internet of Things has been implemented in many hospitality businesses primarily for hotel-centric applications. The application of IoT technology in hotel industry leads to an enhanced guest experience, savings on energy consumption, faster data collection, and better use of hospitality staff working forces.
Voice Assistants
As previously mentioned, digital devices have a wide range of applications. For instance, IoT technology can provide hotel guests with voice assistants that can be applied through existing devices of hospitality companies or even a mobile phone of a hotel visitor. Guests can ask the assistant to turn on the television, adjust the temperature, view local transport links, book spa sessions, and more, all without using a key or without a necessity to call for room service. This kind of technology also has the potential to improve facilities maintenance and smart logistics, which is really beneficial for hotel owners. However, it has to be carefully implemented and tested before it can be fully applied in the hotel industry, in order to avoid any failure of existing processes. Still, IoT in the hospitality industry can make life easier for hotel owners, hotel staff, and guests.
Security Systems
IoT applications are already being used for the security and safety of hotel rooms. Most of the IoT products for security can transmit the location data of facilities they are attached to all the time, without any delays, so business owners will immediately know if there is a case of theft. Furthermore, many hotels have started to replace plastic key cards with mobile apps that allow guests to lock their rooms with their phones, reducing the possibility of a robbery. This application will also enable guests the possibility to view the record of door openings, which also can reduce cases of theft and the actual time of finding a robber. Using IoT in hotels will also help save the money that would be spent on lost or stolen key cards. These simple IoT applications will make hotels safer and more secure.
IoT will definitely help the hotel industry improve customer service and safety. By monitoring door locks, emergency lighting, and other vital systems, IoT will allow hotel staff to send alerts from their mobile devices. It is a crucial feature in hotel management because quite often due to the lack of such connectivity between devices and hotel network happens a mess in case of emergency. Additionally, IoT smart solutions can notify guests and emergency services in case of fire or gas leakage. Security systems can solve many problems hotels currently have at once, which is the main reason to incorporate them into your hospitality business.
Lightning Systems
IoT lighting systems in hotels are a crucial part of achieving the best possible energy efficiency. The use of smart lighting systems in hotels can help streamline the adjustment of conditions in conference rooms and event spaces. By implementing smart lighting, these rooms can be tailored to fit any event and the temperature can be controlled accordingly. The IoT can also be integrated with smart lighting to automatically adjust lighting according to the needs of the guests. Some even have color-changing capabilities that allow guests to change the hue of a room. Such ability to follow lighting preferences will attract more visitors to a hotel since for many people it is really important when the light is adjustable.
Additionally, by monitoring and controlling the lights in hotel rooms, you can help create environments that improve the guest experience while being environmentally friendly. By monitoring and controlling the lights, hotel staff can save energy, which is crucial in a world with the overuse of energy. The systems also can be connected to smart devices and can be used with personal devices, such as phones and laptops; it is an important feature since you actually do not need to buy any additional equipment in order to access the data collected by IoT devices. By integrating these technologies, the hospitality industry is on the right track.
Benefits IoT Brings to Hospitality Businesses
Hoteliers are already reaping the immense benefits of the Internet of Things with its automation solutions. The use of sensors and connected devices in the service industry can help improve guest experiences and streamline hotel management systems. The industry offers many potential automation solutions, which benefit hotel operators and owners alike. The Internet of Things provides hotels with numerous advantages, including increased efficiency, saving money, and increased guest satisfaction. For your better understanding, we will present to you some of the benefits of IoT technologies implementation in hospitality businesses.
Enhanced Possibilities of Predictive Maintenance
One of the most beneficial applications of IoT in hospitality is predictive maintenance, which uses data from sensors to predict equipment failures and alert maintenance staff before they become costly. Using predictive maintenance, engineering staff can better anticipate equipment failures, which will lower maintenance costs in the hotel industry. Scheduled maintenance calls are more cost-effective and less time-consuming.
Additionally, some recent research papers have shown that hotels can improve guest satisfaction by implementing predictive analytics IoT in hospitality industry. Through this technology, hospitality business owners will receive real-time data alerts when certain assets are in need of repair. With this data, they can improve operability, and anticipate problems before they happen. This prevents last-minute room shuffles due to a faulty air conditioning system or any other service necessary for the perfect stay experience of a visitor. With this information, hospitality sector managers can optimize their facilities and services, reducing costs and boosting service levels.
Better Water and Energy Management
In addition to smart-room features, IoT can also streamline the way hotels manage energy and water. For example, smart energy management systems will allow hoteliers to monitor energy consumption and alert maintenance staff if there is any overconsumption of water or energy. Such IoT systems can significantly decrease energy costs, and as a result, save money on energy consumption. Data analytics on water and energy consumption, in turn, that becomes possible with IoT systems, can enormously simplify the analysis process of data gathered in comparison to the current manual monitoring.
Increased Customers Satisfaction
The hospitality sector can make use of IoT to improve operations and customer satisfaction. One such example is the reduction of guest waiting time. It becomes possible with the connection of all the services hotel provides to the digital world. For this idea to become real, guest data has to be synchronized with different hotel departments, so staff could prepare everything according to the customer requirements before they come and ask.
The data provided by IoT can also be used to detect issues early and prevent them from becoming major problems. For example, if there is a need for additional heating in hotel rooms, staff will know about it before they become too cold for visitors. Such simple things will create the overall impression that increases customer loyalty, leading a certain hotel to the list of leading companies in the sphere.
Additionally, by using IoT, hotels can better understand their customers. With IoT, hotels can send messages to guests, advertise nearby services, and even provide information about local attractions. They can also optimize their staffing levels in a hotel room to suit their needs. The IoT allows hotels to create a better customer experience with personalized rooms using previous guest data and machine learning, and this is a great way for hotels to distinguish themselves from their competitors. This technology is a must-have for hoteliers since it gives real-time data and real-time solutions.
Automation of Processes
During the current fourth industrial revolution, the Internet of Things is becoming a popular way for hotels to automate the processes of their business. IoT systems can improve the quality of housekeeping services and improve energy conservation. They can automate front desk and concierge services based on the big data gathered. The automation of processes can increase productivity and enhance the guest experience. IoT systems can also allow hoteliers to control the HVAC and other systems from a central location. What is even more impressive in this technology is the fact that IoT technology can automate the existing devices using a simple Wi-Fi connection. These systems can be a valuable asset to hotel operations, and you will not have any troubles with their deployment.
Better Services for Asset Tracking
The Internet of Things is a fast-growing network of connected devices. For example, hoteliers can connect their appliances, energy meters, and thermostats to the cloud. This will enable them to access their big data remotely and have all the location-based information in real-time. Smart IoT devices or even existing devices connected to the LoRa or Wi-Fi network can monitor inventory item by item, and they can help hotels save money by providing the right information at the right time. Similarly, sensors can help hotels track air quality and humidity levels. In addition to improving the quality of service, the Internet of Things helps hoteliers save time. These benefits can lead to better profits and reduced labor costs.
Improved Efficiency of Employees
Additionally, more business owners in the service industry started to understand that IoT applications can also improve the efficiency of employees. With connected devices, hotel employees can be more productive because they will have location-based information on facilities and won't waste their time searching for it around hundreds of hotel rooms. In addition, they can even monitor guests' preferences using big data storage. All this technology can enhance customer experience and increase loyalty. So, as you see, the application of IoT in the hospitality industry has multiple benefits.
IoT has many advantages for the hospitality industry. It helps improve housekeeping, improve room service, conserve energy, and improve facilities. In addition, it can improve efficiency by enabling hotel owners and employees to focus on the needs of consumers. These devices can be installed in rooms and even greet guests by name, which will be more than impressive.
With the use of IoT, businesses will enjoy fewer unanticipated ad-hoc maintenance calls, which means fewer disruptions for staff. Additionally, IoT technology will also allow hoteliers to monitor guest performance ratios and predict problems before they happen. This will save them money, time, and avoid the hassle, as well as ensure that guests get the best service possible. So, if you are in the hospitality industry, IoT application is a big win!
Meet TEKTELIC IoT Solutions for Hotel Industry
TEKTELIC Company has been long working in the IoT sphere. TEKTELIC has successfully developed 27 devices for indoor and outdoor applications. These devices have long battery life, can work in extreme weather conditions, and are very compact in size, which makes them really comfortable in use. As one of the industry leaders, TEKTELIC is constantly improving the deployment of IoT networks and solutions and is working with global suppliers to bring these solutions to life.
Occupancy sensors are one of the most innovative technologies available to help hotels maintain a clean, comfortable environment. TEKTELIC has the TEMPO for this purpose that can help staff to better schedule cleaning, which will reduce waiting time before checking in. This device can also be established in hotel conference rooms to track its availability and again prevent overbooking or long waiting. In the current pandemic environment, it will also be beneficial for gym services, so guests will definitely know how many people are going to attend the gym at a certain time. This can even be used in advertising gym services. Generally, TEMPO is a very functional occupancy sensor as it easily connects with other devices and sends all the data collected to the cloud.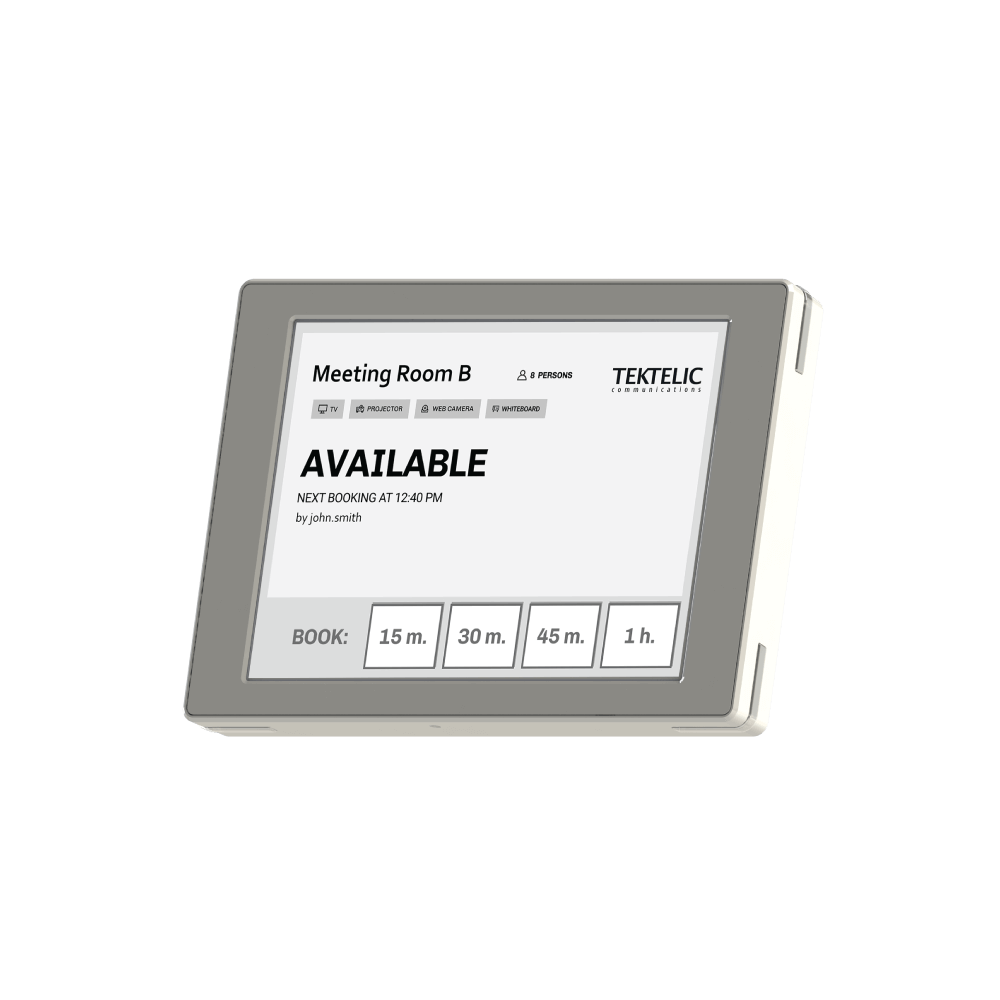 Another device TEKTELIC offers for the hospitality industry is the VIVID. This sensor can solve many monitoring problems hospitality businesses currently have. Furthermore, this device can monitor air quality and detect leaks in hotel rooms. VIVID can even detect the position of the doors and windows (open/closed), which is really helpful in case of any emergency situation. Regardless of whether the guest is staying for a short or long time, a TEKTELIC IoT solution will improve the guest experience.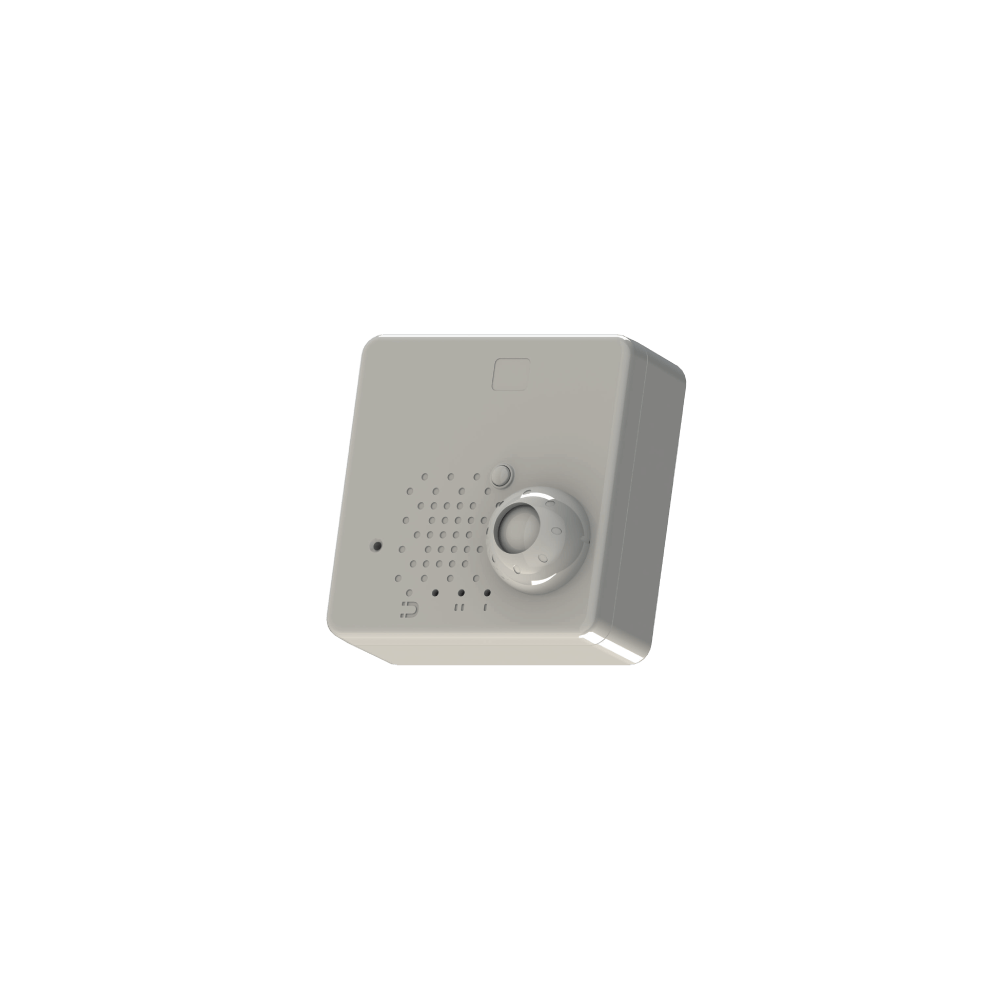 A hotel's guests' privacy is important, so implementing IoT security measures is essential. As more people become aware of how they can protect themselves and their property, hoteliers should consider adopting robust cybersecurity protocols. While IoT is already present in our homes and businesses, it's still a relatively new concept for the hospitality industry. The Industrial Internet of Things (IIoT) allows companies to automate simple processes, increasing productivity and reducing unnecessary labor costs.
FLUX, in turn, can greatly help with cost reduction and more optimized energy consumption. This smart device is perfect if you need to automate your office, business, or home. TEKTELIC FLUX can be turned off and on if needed so it can greatly decrease energy use. It will help your hotel be more environmentally friendly and solve the problem of power overconsumption.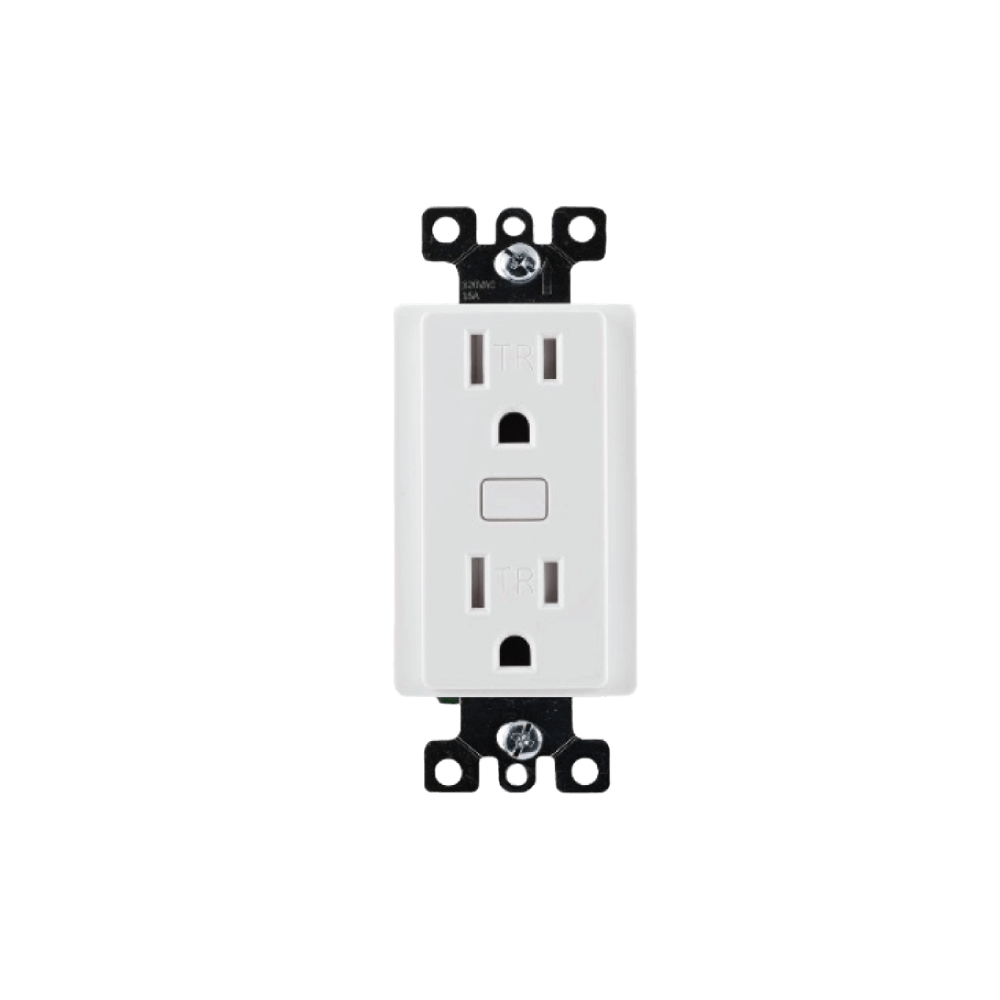 Additionally, TEKTELIC has a reliable gateway for all the abovementioned solutions and sensors. TEKTELIC has the KONA Micro IoT Gateway that is fully compatible with different LoRaWAN sensors and devices. This gateway works even with low battery power and has incorporated 3G and 4G modems. The company's network incorporates a high availability cloud-based Radio Access Network, a Network Server, and a live 24X7 Network Operations Center. All of these components ensure that hotels will always be connected and able to meet clients' expectations.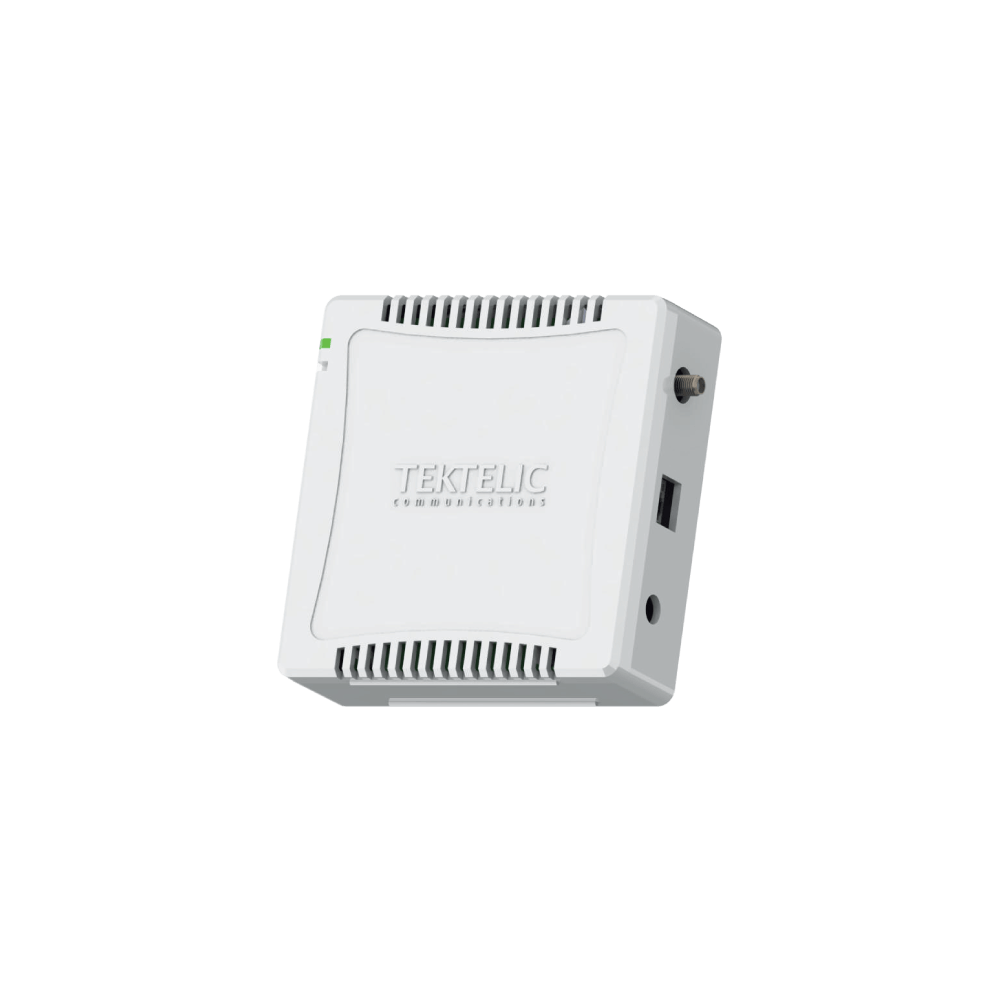 The Internet of Things is rapidly becoming the most important industry for the hospitality industry. The vast majority of people have smartphones, and 85 percent of the world is covered by cellular networks. Guests can now use their cell phones as room keys or submit requests to the front desk using them. At the same time, the TEKTELIC IoT solutions will help hotels take advantage of this technological advance and make it easier for guests to use their devices. While there are many other benefits of IoT, they require careful thought and planning to ensure success. The hotel industry can improve its customer experience and save on operational costs through IoT, while TEKTELIC can ensure this integration goes smoothly.
Summing up
Using IoT in hotels will enable the hotel owner to understand the needs of the guests and offer them a more personalized experience. This will help to boost the satisfaction level of guests, which will increase their loyalty and as a result, they will more likely choose your place for their future stay. In addition, this technology will improve hotel operations. The quality of service and the quality of a guest's experience are directly linked to the operation of a hotel. With IoT, hotels will be able to deliver a better service to their customers and improve their bottom line.
Additionally, as was said, IoT-powered solutions for hotels are also helping the industry automate its conference rooms and event spaces. Connected devices will automatically adjust lighting, temperature, and other elements to match the needs of guests. Integrated IoT security devices will even trigger audio and visual alerts, emergency lighting, and other functions. Ultimately, IoT-enabled smart locks can help streamline your hotel security.
IoT applications in the hospitality industry can improve customer satisfaction levels. With smart sensors and smart meters, hotel staff can ensure that their guests are comfortable at all times. In the end, they will be more likely to stay longer and spend more money if they are happy. So why not take advantage of the IoT to improve your services? There are many more reasons to embrace this technology!
So, don't hesitate and start your IoT journey with TEKTELIC. Our sales team will help you with all details.
To be informed about our
latest news 
subscribe to our newsletter