Is it Possible to Make Medical Support Cheaper Using Smart Devices?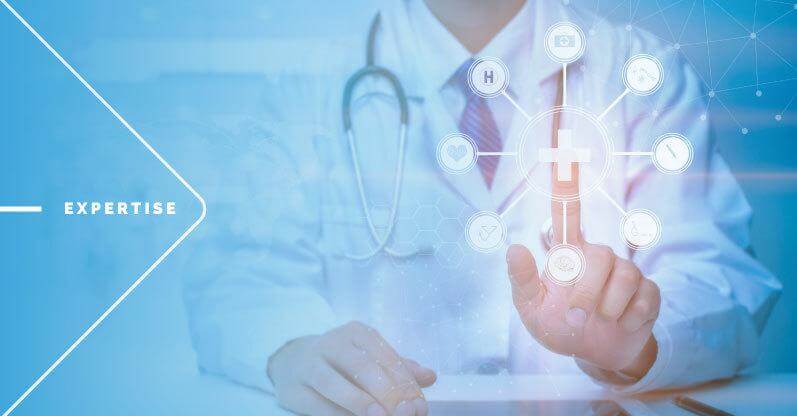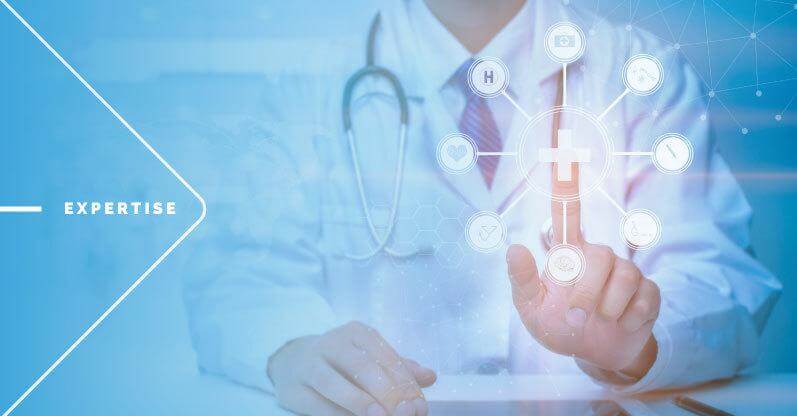 As healthcare costs continue to spiral, connected medical devices can make the process of medical support cheaper. The Internet of Things (IoT) is an emerging field that offers tremendous potential for healthcare. As more devices become connected, smart medical support can be more efficient and help consumers better manage their health.
IoT in medical and healthcare sphere is already being used to help healthcare providers with decisions on medical diagnosis, patient care, vital signals monitoring (body temperature, heart rate measurement, systolic blood pressure), and actionable insights. Even despite some of the smart medical devices limitations, this technology is already helping hospitals and medical students improve their skills in disease detection based on patient's body conditions and vital signs. Moreover, the technology can be used to improve the treatment and other systems in the hospitals. The benefits that IoT-based healthcare can bring are numerous. Besides improving patient safety, IoT healthcare devices can be a valuable tool in solving various medical challenges such as cost, complexity, data security, and speed of providing patient care.
Optimized Hospital Management
Healthcare technologies using IoT, by providing real-time data, can help improve the management of health systems. This will make it possible to move away from reactive and intermittent service delivery models to a more proactive model of treatment. This is more efficient and allows health systems to provide high-quality care at a low cost since the sensitive information gathered by healthcare IoT sensors and other devices lets healthcare workers prevent costly disruptions and interventions from happening. Implementation of IoT in healthcare will also allow monitoring of the supply chain of medical equipment. With IoT-driven healthcare and constant software development, healthcare providers will be able to connect all the medical facilities to the cloud or IoT platform in order to improve device management and simplify access to data on equipment location, state, etc.
Easier Personal Health Monitoring
IoT-driven medical support can become much cheaper if patients start to wear smart wireless devices to monitor their health. It can also help doctors and nurses make better diagnoses and avoid unnecessary visits to patients' home environments. Additionally, IoT can also make it easier to allocate resources for better care. With the ability to gather data about a patient's activities, even a single IoT device can save a great deal of money for the healthcare industry.
Wireless healthcare IoT applications allow healthcare providers to have updates on the health of a patient continuously. These medical applications can provide a firm opinion on a patient's condition and even allow them to make informed decisions themselves based on AI analysis tools. A smart device can also allow healthcare providers to monitor a patient's medicine intake remotely, and send notifications if some of the medicine is not taken. A typical wearable smart device allows patients to send alerts to health professionals via mobile phones or computer apps, so they have connectivity with their medical provider. Such connected medical devices drive improvements in healthcare and make the whole healthcare cheaper because patients don't need to spend money on the way to the hospital and can get all the necessary consultations remotely, even being on the different parts of the world with a doctor.
Recent advances in smart medical devices can even give all the necessary information for patients, so they can make decisions based on their vital signs themselves, without a doctor's intervention. For example, already IoT solutions in healthcare can help patients monitor their calories intake, not to exceed an optimal one for proper stomach function. The same technology can also be applied to diabetes and arthritis treatment. Smart medical devices can gather information about the level of glucose, blood pressure or identify the level of stress in patients and send this data to mobile devices through Wi-Fi or Bluetooth connectivity. Such innovation allows patients to have facilitated access to the data from smart products in use. These tools can save money, which is usually spent on regular checks of the abovementioned analyses.
In addition to enabling people to manage their own health, IoT implementation in healthcare can help healthcare professionals remotely monitor a patient's heart rate and identify the possible spread of infection after surgery in the preliminary stages. The main point here is that such innovation in monitoring will decrease the "after-surgery death rate" but, at the same time, it will decrease costs for hospitals that are spent on intensive care. Smart devices can also monitor the patient's weight and blood sugar, sharing sensitive information with a doctor, so they always are aware of the patient's state. Many research authors declare that the role of sensors in IoT medical and healthcare applications is huge due to the accessibility and services they can provide to a user. In the near future, the technology can be utilized to monitor health conditions and provide remote care on a regular basis, which will make healthcare more accessible all over the world.
Automated Decision-Making
With automated decision-making in healthcare and smart medical devices, health workers will be able to assess patient health better. Ordinary health workers can make some mistakes during the diagnostic process, which can put the patient's life at risk. A connected device technology, in turn, works following analytical patterns and will send alerts to the user even if there is a small deviation of data appears. Automated diagnosis and decision-making tools can provide better results, detect deviations from a recommended care plan, and allow physicians to intervene in real-time. At the same time, the cost of these connected devices is much lower than the cost of human labor forces needed to access patients' health and make diagnoses.
Cost Reduction Using AI
Automation in the healthcare industry can help improve service delivery, reduce medical errors, and improve patient satisfaction. One more huge point in automation is that the healthcare industry is increasingly incorporating AI into its systems to make their processes more effective and connected. Using AI in healthcare technology can help resolve the challenges connected to analyzing patient data from different hospital departments and data servers. Additionally, such an innovation as AI can engage patients in the monitoring of their health, showing the simplicity of the process and understandably prepared data. When you engage patients, you are better able to meet their unique needs from the first appointment, which saves them time and money on further appointments.
Healthcare will see many benefits from using AI. For example, it can cut down time spent on administrative tasks, which account for more than 70 percent of healthcare practitioners' time. In addition to being cost-effective, it can enhance a variety of clinical activities and improve the patient experience. Besides, as technological advancement, AI can improve patient data safety, storing it in the cloud and ensuring encrypted Wi-Fi or LoRaWAN connection. It can help doctors focus on the patient, rather than on the analytical process itself. This will ultimately save the healthcare industry $100 billion in medical research (Donovan, 2019). This wireless technology will help physicians focus on their patients instead of worrying about the details of the procedure, how the device works, and whether engineering processes are well-managed.
The AI will also help in addressing regulatory concerns that may arise. Quite often in medical institutions can be some problems with jurisdictional claims and their redirections to the people responsible. When this procedure is performed manually, claims can be proceeded too slowly or by the people who are not prepared to deal with paperwork in healthcare, so decisions made can be costly and unbeneficial. In the contrast, when the inquiries are sorted and analyzed by AI, it will reduce the risk of making a wrong decision and ensure that all the claims are reviewed by the right people.
Healthcare professionals should understand how AI will transform their industry. This technology will help reduce costs and improve the quality of care. With AI, the healthcare industry will also become more efficient. With wireless smart technology, hospitals will be able to save money and improve patient satisfaction. In the meantime, doctors will be able to make better decisions with data analytics.
Telemedicine
Telemedicine is a relatively new technology that can significantly decrease the total cost of healthcare. For example, the adoption of telemedicine in the United States is proved to be a significant step in easing the strain on the healthcare system. It is estimated that reducing emergency room visits by just 1% could save US$101 billion each year (Kichloo et al., 2020). This amount of money saved can be vital for the creation of smart engineering and connectivity, as well as for overcoming IoT challenges in healthcare.
There are many applications of telemedicine, including telegenetic consultations, remote chemotherapy support, and remote data monitoring from wearables. It is also expected to help patients with opioid use disorders by increasing access to medication. Device connectivity and wireless data exchange through Wi-Fi or LoRaWAN, using a simple mobile phone will definitely make the process of getting medical health easier and cheaper.
Among the advantages of telemedicine, we should also mention a reduction in the amount of time needed for one medical visit. The average American spends more than an hour and a half per physician visit. With telemedicine, a patient can receive their care more quickly and efficiently, with all the data immediately sent to the cloud which can be downloaded through mobile devices. It can improve the quality of health care for all people, and help them access healthcare services using a personal computer or smartphone. In addition to reducing the time required for health, telemedicine can also offer deeper insight into social determinants of health and the impact they have on their quality of life.
Are there any Challenges Related to Connected Medical Devices?
Despite the numerous benefits that even a single smart device can bring, there are still some possible issues related to the implementation of this technology. For instance, in order to make the implementation of IoT device smooth, you need to choose a reliable service provider, secure wireless network, and highly professional engineering specialists. When you are planning to connect your healthcare institution to the network these points are important and needed to be considered.
Another common barrier to the adoption of a smart system or telehealth is a low level of digital literacy among the people undergoing treatment. The use of telehealth may be more appropriate for younger patients, while older ones may have difficulty with it. It is also important to note that older adults are less likely to be comfortable with video or voice calls, but are more likely to be open to audio or video conferencing in an established place. With this in mind, a healthcare institution has to organize a separate team, which will be helping patients with adaptation to this new technology.
In addition, there is a possibility of some difficulties with the setting diagnosing patterns of the AI. While AI has numerous benefits, it may not have a perfect solution for all healthcare problems without preliminary engineering interventions. In fact, AI that is implemented in healthcare should be able to make decisions based on data patterns. For example, the AI should be trained to understand the symptoms of a disease and then provide a diagnosis. In this way, it can improve the quality of health care. So, there may be some difficulty with setting up but as soon as it is completed, smart device technology will benefit the medical sphere and reduce the cost of healthcare services.
TEKTELIC Contribution to the Smart Healthcare
Recently, TEKTELIC Communications has directed its focus on the development of smart healthcare. We understand the importance of fast and efficient medical care, and that is why manufacture devices, which are quite cheap, energy-efficient, and easy to use. Our engineering team is constantly working on the development of new products and upgrading already existing ones.
We understand that for many small healthcare facilities smart devices may appear to be too expensive for regular use, that is why the prices we established for our devices are quite affordable. And the use of connected devices in healthcare can significantly reduce the price of healthcare in general for a lot of reasons we have already mentioned. This technology can also help people manage their own health. The sensor-enabled home system will be able to monitor and alert caregivers or relatives if someone falls. It will also enable senior citizens to perform household chores with minimal effort. Wearables, in turn, can also help them manage their medications and daily exercises. TEKTELIC realizes all these points and, based on them, has developed a range of devices that can be helpful in the medical sphere.
TEKTELIC Smart Medical Devices
As technology advances, it becomes easier to monitor patient's health and ensure their well-being. For the constant monitoring of vital signs, TEKTELIC offers an eDOCTOR, which can measure respiratory rate, heart rate, body position, and cough/sneeze detection. The proposed IoT-based medical device can be used to monitor people with chronic conditions and discharged from the hospital, or those who transferred from intensive care to the ordinary ward. eDOCTOR is a monitoring solution that will serve you for many years. The implementation of eDOCTOR in healthcare is a revolutionary way to make medical support cheaper and more efficient.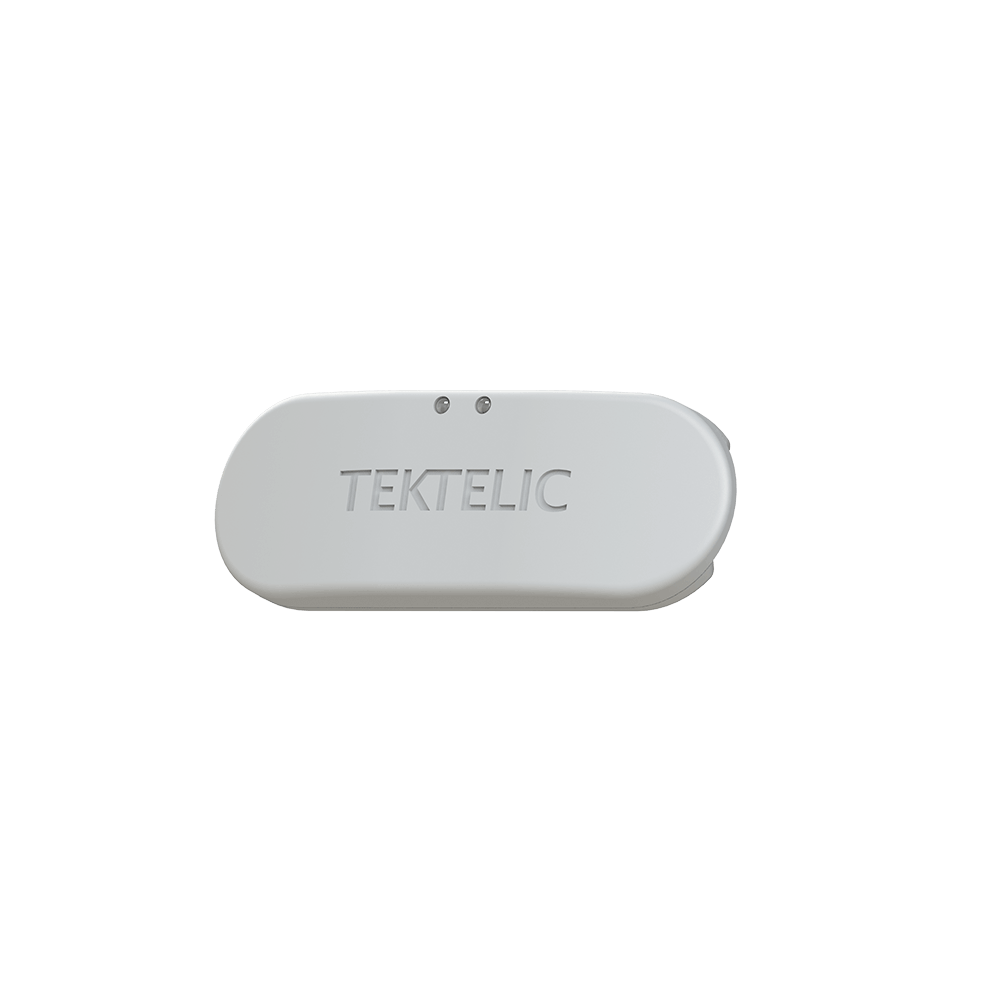 Additionally, TEKTELIC has a KONA Micro IoT Gateway, which is indispensable for ensuring the proper functioning of all smart devices including smart sensors, wearables, smart locks, AI systems, and others. This gateway is lightweight, small, and can be mounted anywhere in the hospital. One more unique feature of this device is its ability to continue operation and data transmission even when the main site has lost power. It is easy to configure and doesn't require engineering team participation.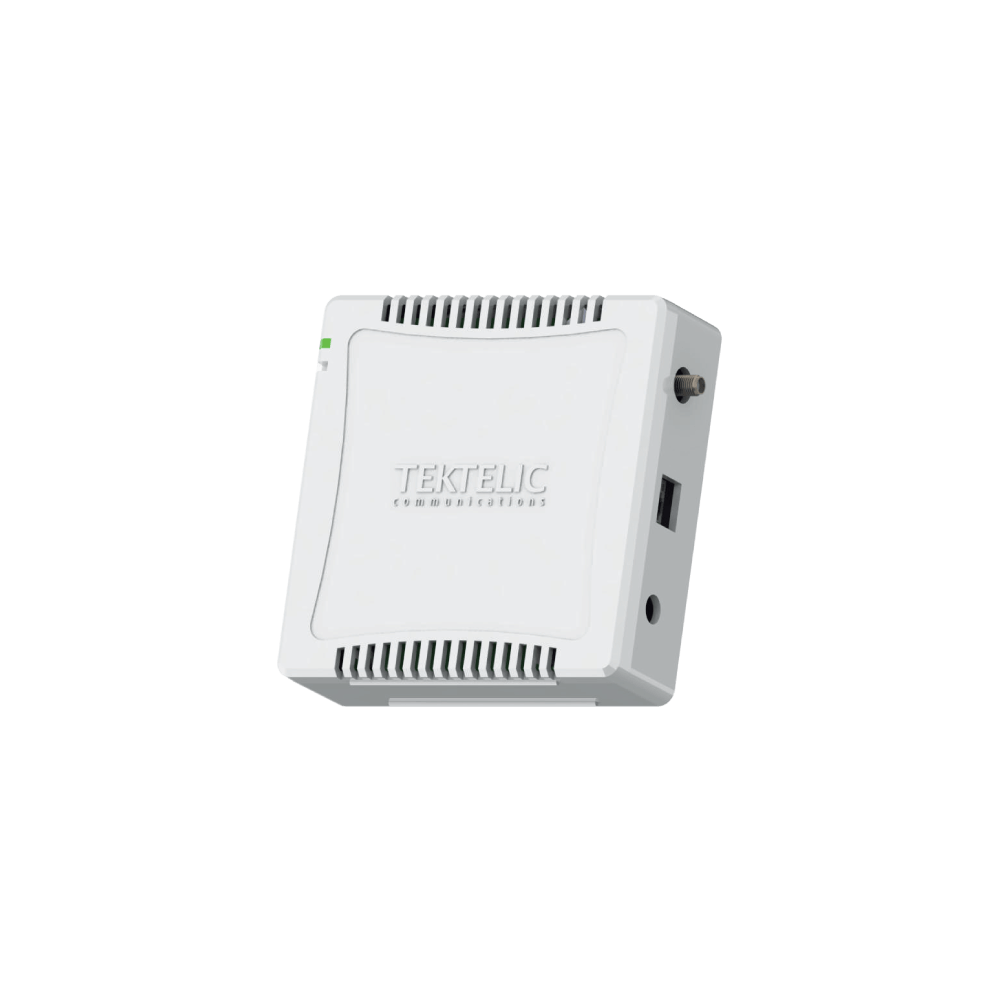 Another device we should mention here is the TEKTELIC TUNDRA. This sensor can be placed in cold storage places such as fridges, coolers, and cold rooms to monitor temperature and humidity. It is useful for monitoring the conditions of the room where vaccines, medications, and other pharmaceutical products are stored. The best thing here is its long battery life of up to 10 years, so TEKTELIC TUNDRA Sensor can easily become a kind of long-term investment for your healthcare facility.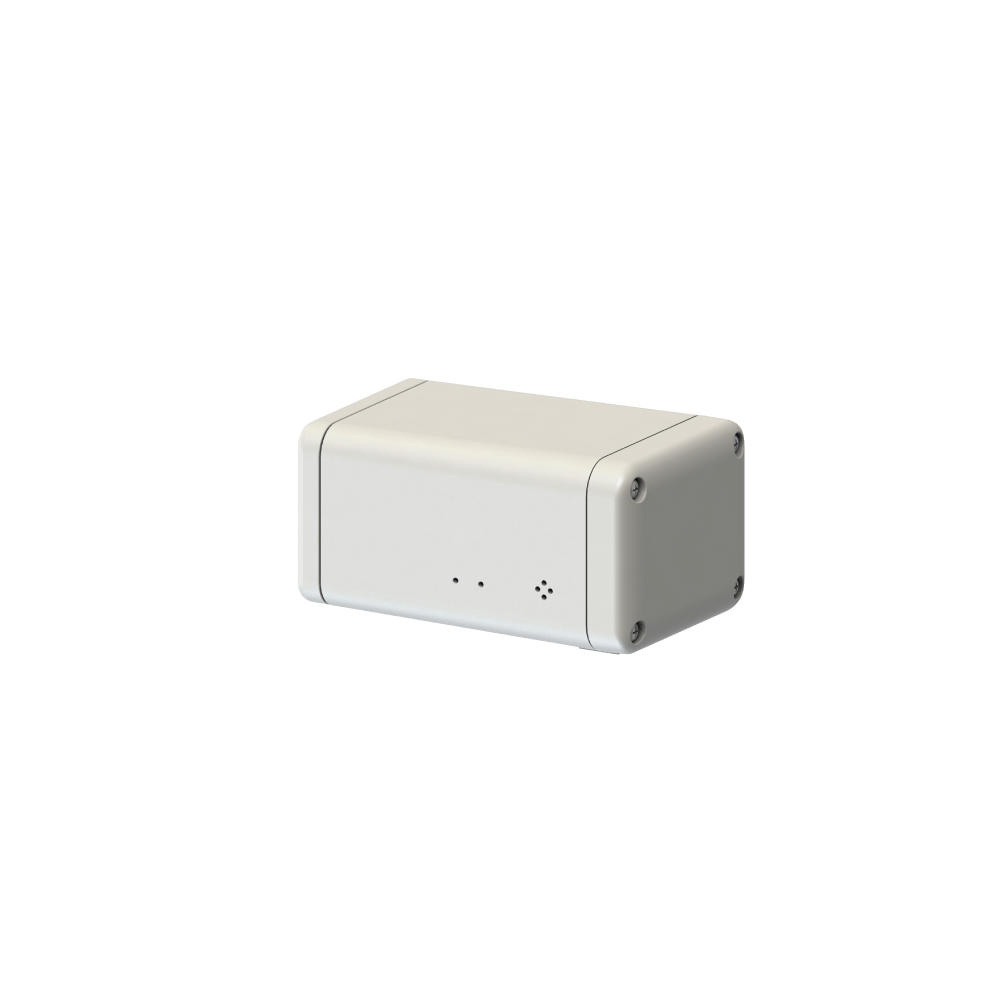 It is already seen that the future of IoT in healthcare is prospectus and user-oriented. IoT-enabled devices are one of the most important technological advances in healthcare. They can help patients monitor their health remotely and make healthcare services more affordable. These systems are used for remote patient monitoring, smart-diagnosing, and telemetry. They can help doctors monitor the health of their patients during their stay in the hospital and at home. The technology is a great tool for improving patient engagement and patient satisfaction as well as reducing expenses on medical care.
So, if you want to optimize your medical institution, make the services more affordable, and increase care efficiency, you should contact the TEKTELIC sales team to discover options for our cooperation.
Donovan, F. (2019). Healthcare Blockchain Could Save Industry $100B Annually by 2025. Retrieved 23 March 2022, from https://hitinfrastructure.com/news/healthcare-blockchain-could-save-industry-100b-annually-by-2025
Kichloo A, Albosta M, Dettloff K, et al. (2020). Telemedicine, the current COVID-19 pandemic and the future: a narrative review and perspectives moving forward in the USA. Family medicine and community health, 8(3), e000530. https://doi.org/10.1136/fmch-2020-000530
To be informed about our
latest news 
subscribe to our newsletter