Smart Devices to Solve House Leaks Problem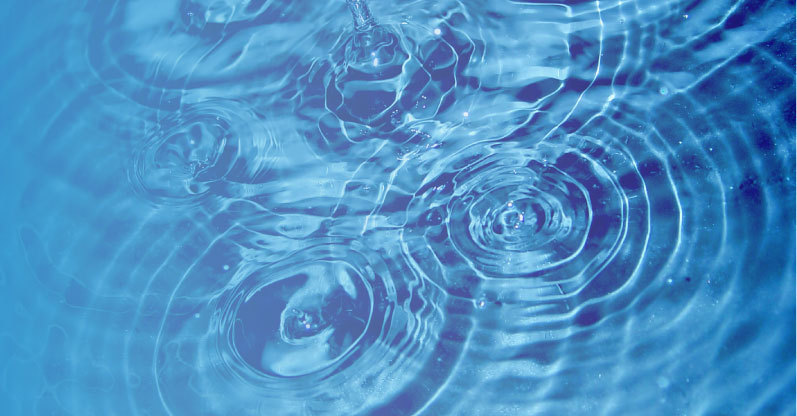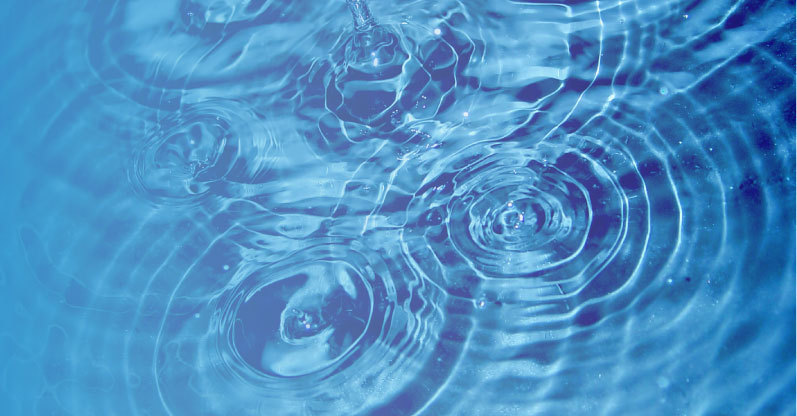 In case you have ever faced leaks converting into massive flooding in your house, you understand the importance of detecting leaks on time and preventing them. Usually, when you notice a leak it is kind of too late to prevent and you have to deal with the consequences. However, with smart devices, you can be aware that a water leak occurred instantly with a notification sent right to your phone. You can save water as well, by installing an IoT-enabled leak detection system in your home. When you install leak detectors, you can monitor moisture levels and water flow. Smart building IoT sensors are usually small in size, so they can be easily installed either in your basement, where all the water pipes are located, or right in your bathroom. It doesn't really matter if you are a homeowner, landlord, or tenant, you will benefit from smart building IoT solutions in a variety of ways.
Water Sensors
Instead of trying to reduce the costs of water pipes damage restoration, you can try using smart sensors for leak detection, which can track the water pressure and send notifications to the home security system when it increases abnormally. IoT sensors allow for the early detection of leaky pipes and the prevention of property damage.
Water leaks can result in costly damages such as corrosion of metal, warping of ceiling beams, rot, and mold. Even worse, prolonged damage can lead to health hazards for most people. Furthermore, most home insurances do not cover water damage restoration and homeowners have to pay for everything themselves. To avoid such costly expenses, you should install high-quality preventative maintenance devices.
Smart building system using IoT enables real-time persistence, which is crucial in preventing water damage. The IoT sensors can send alerts to the user's other smart home devices, enabling them to take immediate action to prevent damage. For example, water sensors can trigger smart pipe valves so they shut down water flow immediately. With the possibility to shut off valves and water supply, you can save valuable time and money.
Smart Home Technology
It may be a surprise for you but in order to detect water leaks on time, you don't have to necessarily establish a water sensor cable or have a smart water supply system. Other sensors and connected devices such as smart room sensors can also be used to detect water leak occurrence and potential problems with a burst pipe. For example, many smart home sensors in addition to measuring temperature and humidity levels can also measure water supply, water consumption, and water leak occurrence in a broken supply line.
Smart building using IoT and smart buildings technology is already several steps ahead of a building, which doesn't have any of these. Nowadays, smart sensors have a vanity of measuring options and can monitor air quality, motion, and leak detection at once. A simple smart home device can monitor water flow and alert you by sounding an alarm or sending a message to your mobile phone. One more good point here is that the smart home sensor is usually small and compact in size, so it is easy to fit in your home without compromising your interior solutions regardless of whether you put it in your laundry room, near the kitchen sink, water heater closet or in the middle of the bathroom. Some smart devices even have built-in sirens that can alert you to the burst pipes problem even when the Internet is down.
With IoT technology, a home can have an automatic system that detects water leaks and sends an alert via email, text, or phone. This system is effective in monitoring water leaks in the house and augmenting the safety of its owners from a water-related impairment, water damage, or frozen pipes issue. As a smart system sends alerts to homeowners and managers about leak detection or water damage, they can act before the calamity occurs.
Smart Plumbing Systems
One more option you can choose to detect leaks on time and reduce water bills is to establish a full smart plumbing system in your house. It is the most complicated way of monitoring water leak occurrence and probably the most expensive one. When you create a whole system of smart plumbing, you need to have a smart water heater, freeze detector, smart shower, sink, and even pipes monitoring how much water goes through. Such a system will definitely help you avoid water damage, enable you with water usage measurements, and help save money but you should consider the price of such technology and reasoning to buy all the components.
A smart waters system may be a reasonable choice for big residential corporations or highly-priced apartments, where an ecosystem of smart home devices is already created and interconnected. Such a system alerts homeowners about any event in the water system, including leak occurrence, clogged toilet issues, water damage, and even a split hose connected to the main system. A common homeowner doesn't really need to have all this information, and can simply use leak detectors or smart home technology to be aware if there is any need to replace a pipe or change the pressure.
What Can TEKTELIC Offer to your Smart Water Management?
TEKTELIC is a major provider of the IoT for smart buildings and we pay a lot of attention to solving such problems as water leaks and water overconsumption. We follow most smart building IoT trends and have managed to integrate leak detectors into several of our products. For example, we can offer you VIVID, which is a smart room sensor with the capability to detect leaks, motion, light, temperature, humidity, and open/closed doors and windows. the device connects with any other IoT applications, is battery-powered, and can be mounted on a table, ceiling, or wall.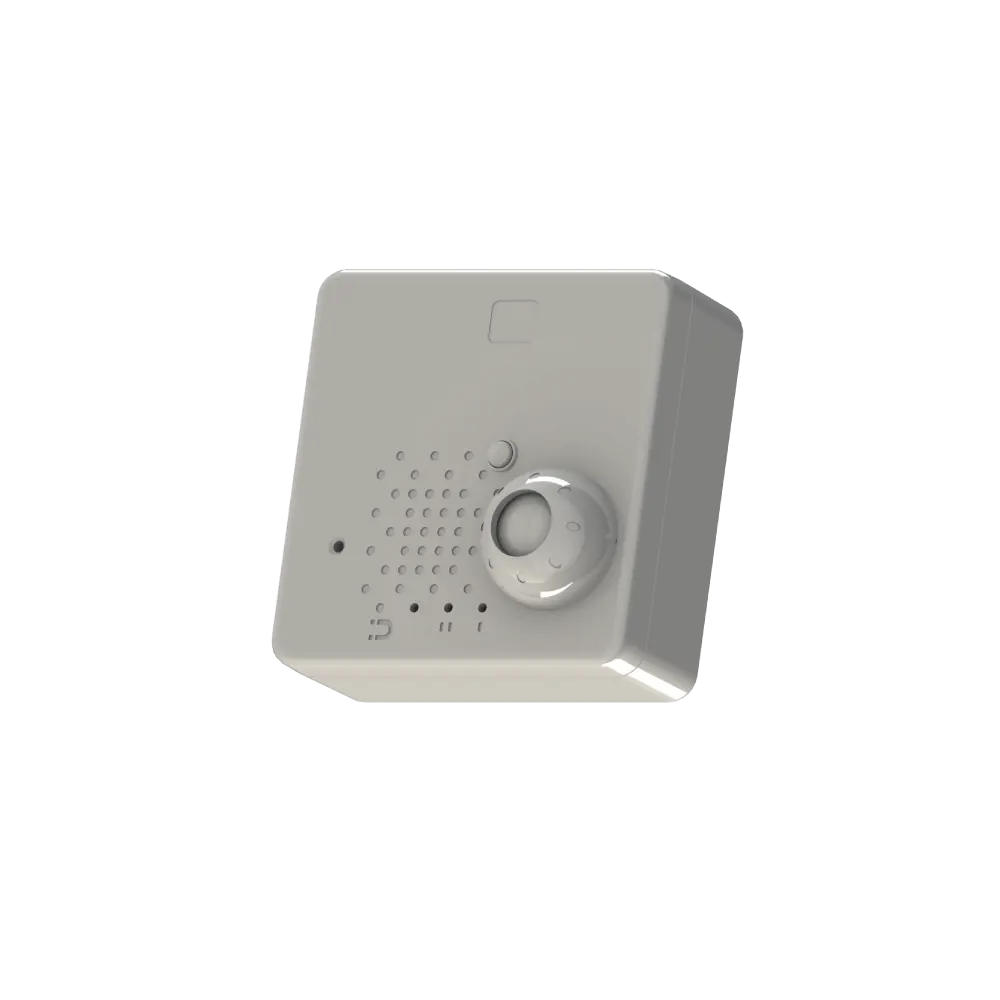 A similar device, which also detects leaks is the TEKTELIC COMFORT sensor. This sensor has pretty much the same features as VIVID except motion detection. However, in case you need a device for smart water management only, this one will be a perfect choice for you. It is also small in size and has a sleek design, so it will fit into your living environment perfectly.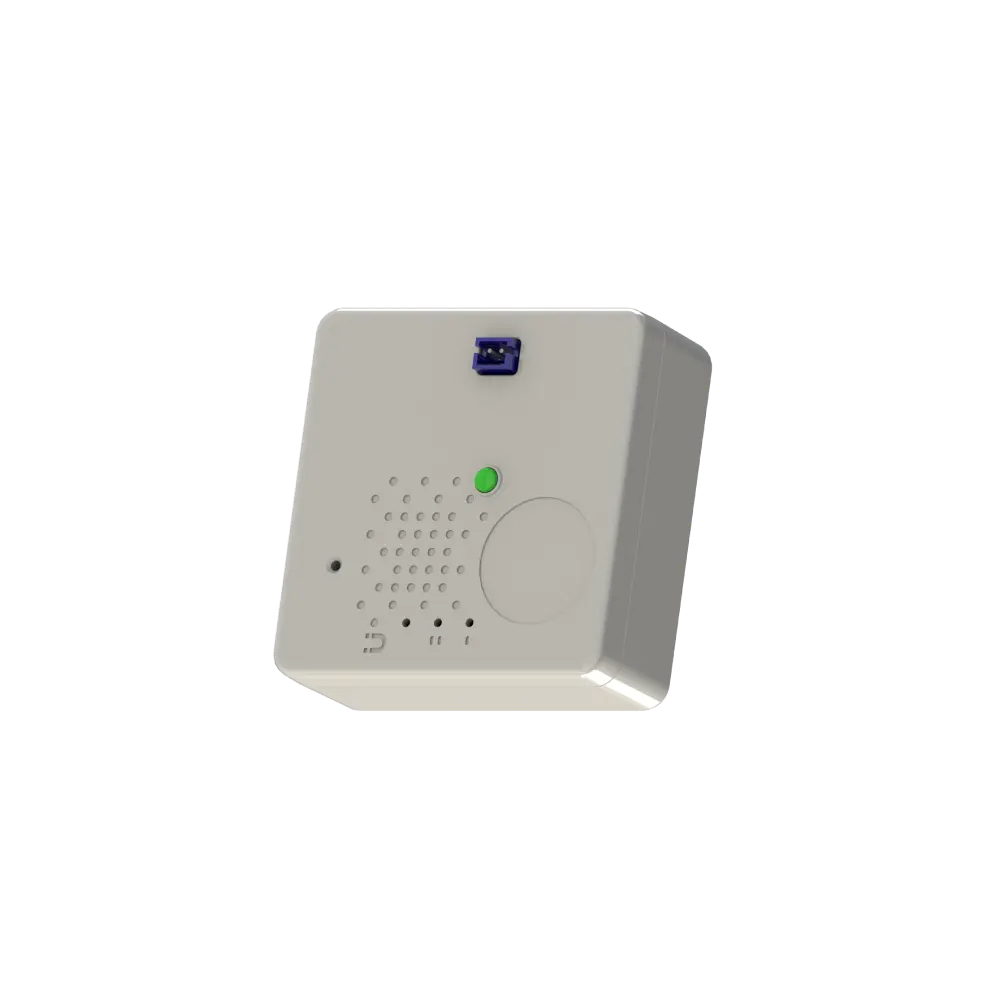 To support data transmission between devices, TEKTELIC has an extensive portfolio of gateways. The most suitable for an indoor deployment in a house environment is KONA Micro IoT Gateway. This gateway is very small and lightweight, allowing for easy management with the KonaFT OAM tool. It has a plug-n-play installation, which makes it perfect even for an inexperienced user or newcomer to the IoT world. Besides, KONA Micro IoT Gateway has a 4-hour battery backup and integrated 3G/4G modem, so your data will be transmitted and stored even in case of a power shutdown.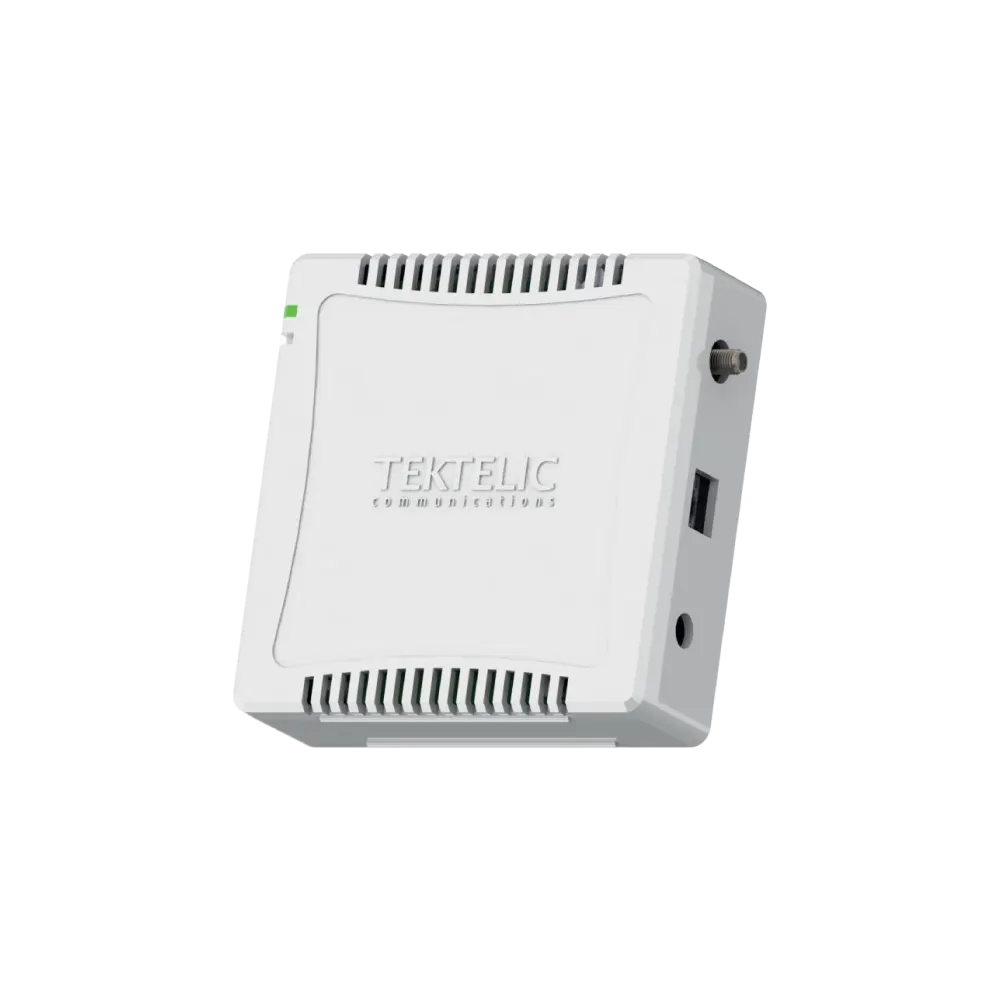 TEKTELIC is doing its best to keep up with all the demands of a smart world and smart water management is definitely on our agenda. As for now, we already have several sensors with the integrated detector for water leaks but we are constantly developing and it is definitely more to come.
Summing up
IoT is a must for any sphere now and smart water management is no exception. Latest gadget technologies allow users to detect water leaks in the house as soon as they occurred and prevent undesired consequences. These sensors can work with other smart devices in the house, trigger their actions, or can be used to check the temperature and humidity levels in the house just for users' knowledge. Moreover, these sensors can be easily installed in different locations in the house as long as they are within the range of the gateway, and considering the range of TEKTELIC LoRaWAN gateways, if we are talking for a usual residential house, one will be more than enough.
In addition to reducing stress and expenses for homeowners, IoT can save insurance companies money as well. So if you are an insurance company, you should consider installing water leak sensors in households to know the exact amount of water damage and trigger the shut-off of the water main in case of necessity. So regardless of who are you, a company or house owner, IoT can help you avoid problems with water leaks and TEKTELIC is ready to help you too. Contact our sales team for more information on smart water management and other products. We will definitely find something for you!
To be informed about our
latest news 
subscribe to our newsletter