Top 5 Trends in Facilities Tracking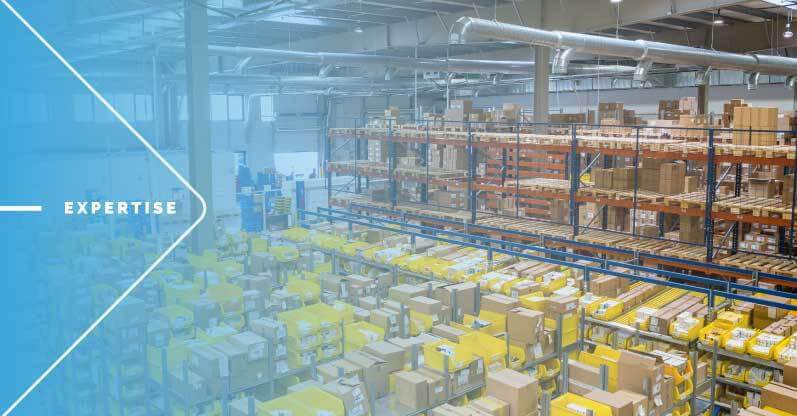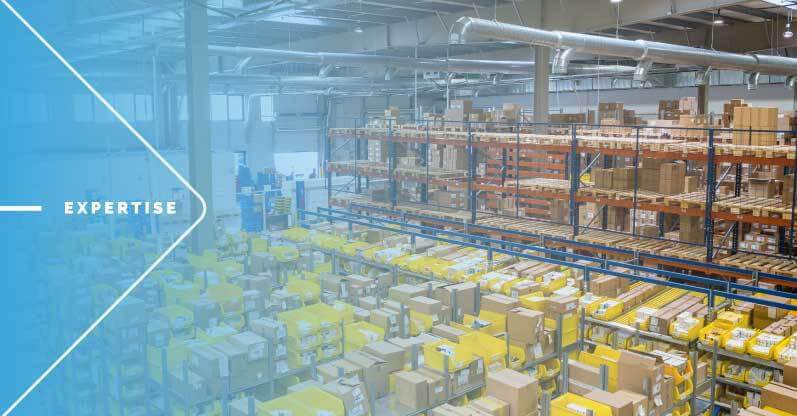 One of the latest trends in facilities management is the use of real-time monitoring of data. By using IoT and connected devices, facilities managers will be able to monitor and maintain their buildings with minimal human participation. The IoT-based tracking system is already bringing more data about equipment and employee efficiency, and it can make workflow easier. In addition to providing real-time updates, IoT tracking devices will help facility managers track and manage contractors and vendors.
The IoT is forcing facilities management software vendors to be more interoperable. The ability to integrate with a lot of different types of IoT tracking system varieties is critical to meeting the changing needs of organizations. Moreover, it will force legacy systems to be more flexible, allowing them to better serve the evolving needs of tenants. This year, five major trends are expected to take center stage, and if you're a facility manager, you should be aware of them.
How has Facility Management Evolved Over the Years?
It is truly remarkable that facility management software and facilities administration software have enormously progressed in the last decade. Building managers no longer need to rely on spreadsheets or old notebooks for monitoring. Smart building techniques allow team members to create the best possible tracking conditions with low energy usage and a high level of security. With the emerging popularity of hybrid working space visible during the past few years, asset tracking solutions are really important to implement in a work environment in any industry. Approaches for on-site work have changed dramatically and the facilities management industry needs adaptation as well, to streamline processes of production and distribution.
IoT technology is enabling facilities managers to track and manage their assets more efficiently. IoT tracking solutions collect and analyze data from building assets. This allows them to improve their maintenance methods and minimize costly downtime. In addition, IoT tracking applications can help facilities managers identify potential risks and improve their facilities to the needs of office space. However, the use of IoT devices, as well as any remote monitoring software solutions, will require consistent management from the facility teams. The good news here is that there are no specific requirements for employee experience in this sphere, and current managers from facilities teams can easily manage cloud-based solutions and IoT tracking sensors.
Speaking about Facility Management Trends
The rise of the flex workforce is creating new key trends in the industry. As the workforce becomes more flexible, facilities teams will need to take advantage of a number of top facility management trends to better operate building systems. The use of smart meters and occupancy sensors will enable facilities teams with wider opportunities to monitor and optimize the operation of their commercial buildings. By incorporating asset management software into their daily operations, facility team members will be able to avoid unexpected equipment failures and lower the overall costs of the company. So, take a look at facility management trends and outline those, which will be more suitable and beneficial for your industry and business.
1. Moving toward Predictive Maintenance
Predictive or preventative maintenance is one of the biggest trends in facilities management. Preventive maintenance is among the emerging trends since when implemented correctly it will significantly improve operations and lower maintenance costs. However, the process of digital transformation in terms of establishing effective facilities maintenance and establishing maintenance schedules may take a few months before noticeable benefits are seen. The length of time it takes to see tangible improvements will depend on the size of your operations and the number of downtimes you experienced prior to implementation. But once smart building technology is in place, you'll soon see a dramatic improvement in machine uptime and productivity.
The idea behind this type of schedule maintenance system is to prevent breakdowns before they occur. By identifying when the asset is at a dangerous level, it can be fixed or replaced before the actual breakdown which will affect employee experience and performance. With innovative asset management technology, a predictive maintenance schedule is calculated based on the current condition of the asset. It is difficult to predict the exact state of a complex asset, but with artificial intelligence incorporated and access to the Internet, asset management software can detect abnormalities and make proactive repairs before they cause downtime.
Ultimately, the facility management industry is expected to make a big step toward a predictive maintenance plan in 2022. Many organizations still rely too heavily upon reactive maintenance techniques, which are less efficient than planned maintenance, but with the development of flexible office space, even they start paying attention to the need for new developments. When the facilities team knows how to manage the assets of their buildings, they can identify the times when maintenance is required to maintain optimum performance.
2. Extensive Use of IoT Technologies
Currently, the Internet of Things (IoT) is gaining popularity among companies that have to deal with space planning and asset management. With so-called "old technology", filling out a single online form takes an hour or two and if there is a need to complete 10 of these a whole working day will be wasted. This new technology has become a buzzword recently, but it has been used for years. IoT-based cloud technology connects sensors to software notifications systems. This technology is still in its early stages, but it is already being used in a number of industries, including healthcare, retail, and manufacturing. The IoT package tracking, IoT shipment tracking, and container tracking IoT devices will continue to grow and expand, and facilities teams must keep up with the pace of change in their industry.
With so many data analytics sensors and connected devices available, buildings are becoming smarter and more efficient. With IoT and location-based technologies, commercial buildings and coworking spaces can now be tracked and managed remotely without an actual presence of a manager in the central office. Basically, we can say that geographic boundaries can be erased using RF tracker data automatically routed into a smart ecosystem. Ultimately, this will lead to increased productivity and reduced operational costs. Whether the data from asset tracking devices are available on a mobile version or on a website, it will make facility managers more productive. In the meantime, these innovations will enable employees to work remotely and take their workplace experiences to the next level.
The Internet of Things (IoT) is rapidly expanding in the workplace as software solutions to optimize space utilization, reduce costs, and overcome new challenges augmented reality has brought. According to IDC, there will be 41.6 billion connected devices by 2025. Through IoT, facilities managers will be able to monitor equipment, lighting, HVAC system, window openings, and other systems that track energy usage and improve the comfort of employees. With IoT, the industry will be able to optimize its goals, productivity, and security.
3. Data-Driven Decision Making
Today's companies together with their employees are faced with a difficult landscape, full of unvetted partners, increasing pressure to be green, and limited access to information to make informed decisions. Despite their best efforts, most facility owners are making decisions without a consistent analysis of their on-site conditions. The result is a waste of resources and wasted money. Asset consultants are delivering piles of data that are often useless. At the same time, data-driven decisions can provide a clear picture of what's happening in real-time, allowing companies managers to make more informed and targeted decisions.
Such a decision-making approach in facilities management allows managers to make informed decisions based on the most relevant data. By continuously monitoring the impact of a business' decisions, businesses will be able to optimize their operations, improve the customer experience, and minimize risks connected to hybrid working. Following a consistent process of making decisions allows managers to focus on what's most important for work processes and employees.
4. Environmental and Social Responsibilities
Currently, environmental responsibility and the necessity to reduce carbon footprint became one of the key facility management trends for many companies dealing with hazardous assets. 2021 arguably brought climate challenges more than ever before. Many of us are aware that it is necessary, and proper regulation is a solution to this problem. It's very hard to imagine how this will change building management and its environment, but these environmental challenges will definitely have a significant impact on environmental footprints. So many facility management teams will take the first steps towards addressing energy consumption by harnessing their technology in the nearest years.
The growing availability of IoT-based software has facilitated the development of innovative solutions for storage and monitoring assets. With a LoRaWAN facility tracker, organizations can manage their office space effectively and be environmentally friendly since this kind of smart technology doesn't have high power consumption levels. It enables a proactive approach not only to repairs but also improves the quality of life for employees because these sensors can adjust optimal working temperature and humidity levels. Increasingly, it allows organizations to improve their bottom line through improved efficiency and environmental consciousness. It is expected that more organizations will adopt at least one IoT facility tracker to their assets storage room in the coming year for better operational efficiency and performance.
5. Automation of Asset Management Software
Increasingly, organizations are moving toward a paperless workflow. Smartphones and tablets are making printed records and work orders obsolete. Through a browser-based facility management system or hot desks, facility professionals can access all assets information at any time. This digital workflow eliminates commuting, playing phone tag, and juggling multiple sites. With the help of IoT, building managers can ensure that their buildings are safe and convenient for industrial and frontline workers.
The growth of IoT devices has made the use of technology increasingly relevant. In the closest future, users of IoT devices will experience a higher level of connectivity, while the demand for digital tools will increase exponentially. Those who have already embraced technology to track their assets have a clear advantage since they are a few steps ahead of those who are just starting the adoption now. They already can monitor the physical assets in real-time with an IoT GPS tracker or any other IoT device.
TEKTELIC Devices for Facilities Management
TEKTELIC Company, working for years in the IoT sphere and connecting its solutions to the LoRaWAN, has got a variety of devices for facilities tracking. TEKTELIC's devices are compatible with all of the LoRaWAN networks and are the best option for facilities management. Our Internet of Things devices provide real-time monitoring of a variety of parameters. They also improve office comfort and reduce utility costs. LoRaWAN-based solutions we offer can help buildings maximize efficiency, generate energy savings, and are easy to install.
First of all, we need to outline the TEKTELIC KONA Micro IoT Gateway. The KONA Micro IoT Gateway and asset trackers work together to support the collection of key data metrics. With this information, smart building management systems can refine their predictive models and determine the right time for necessary changes and repairs. Additionally, the KONA Micro IoT Gateway has long-lasting battery life. It has high-speed communication capabilities, is compatible with LoRaWAN, and can simultaneously transmit and receive hundreds of messages per second. KONA Micro can transact communications automatically with pre-set-up saving time on manual transmission and activation of the triggers. It has a plug-n-play installation option, so basically it will take just minutes to set-up a gateway without a necessity to hire right people and overpay.  By integrating the KONA Micro IoT Gateway, managers can get real-time feedback from users on the condition of the equipment. With a single device, the entire chain of facilities can be connected and monitored.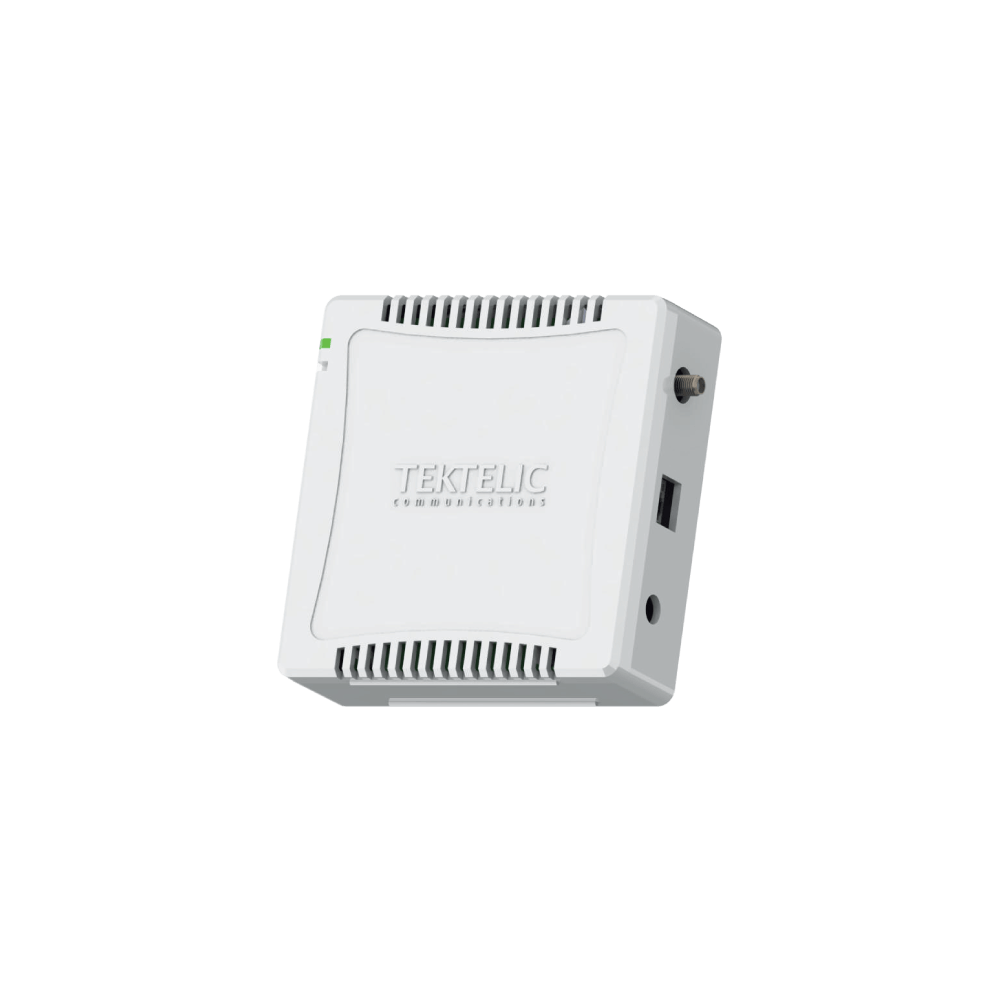 As for asset tracking devices we have mentioned, there are several of them. The main one, suitable for most environments is TEKTELIC SPARROW. This facility tracker can easily track assets in difficult RF environments and is equipped with an accelerometer, minimizing battery usage. SPARROW is a great facility tracker, which is designed to optimize maintenance of inventory, compare, save and organize warehouse management in the easiest way. Its battery life is impressive since it can work for around 5 years, which is a great benefit in terms of reduced expenses. SPARROW is perfect for indoor asset tracking and is compact in size, so it is easy to deploy it even in a small space.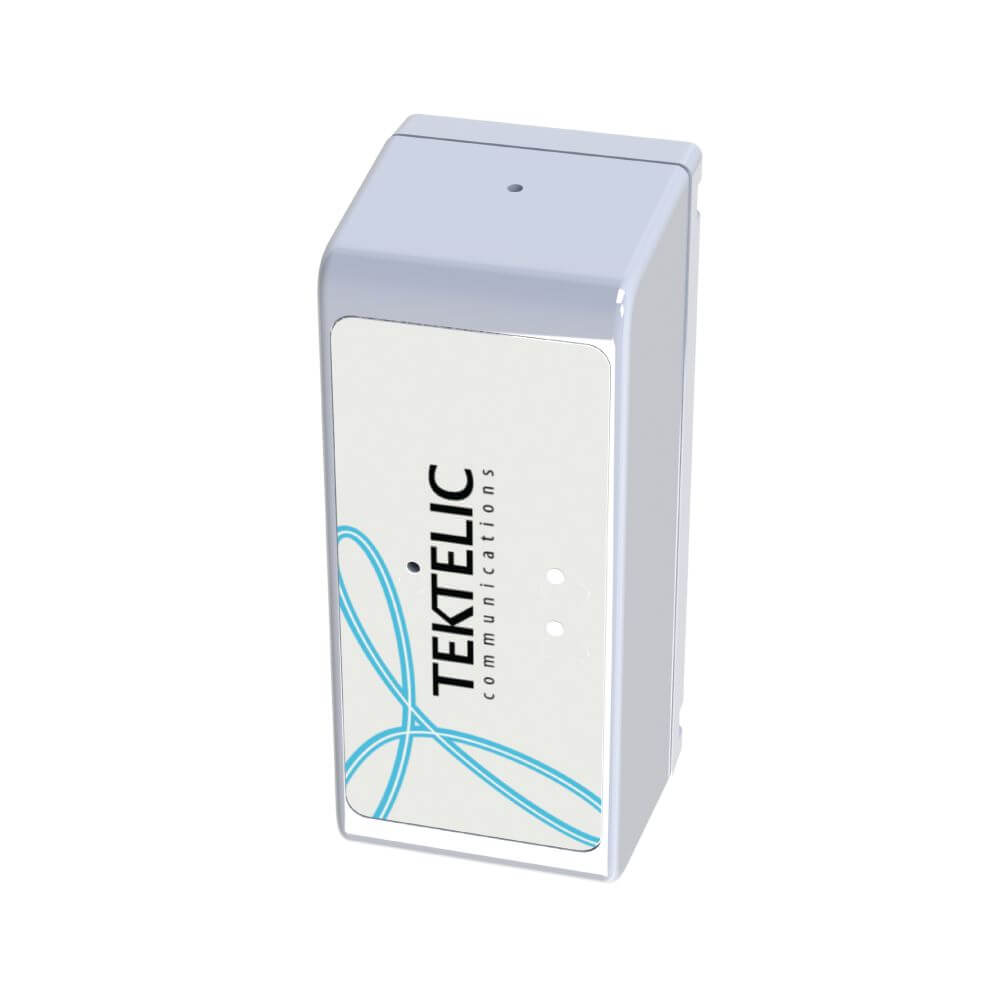 One more asset-tracking device is ORCA. This IoT GPS tracking device can operate in extreme temperatures from -40°C to +85°C. It has a long battery life, around 8-10 years, so it is perfect for any size of enterprise and any financial possibilities of it. Additionally, it is important to note that this LoRaWAN GPS tracker can be integrated with BLE if the client needs it, and has an in-built accelerometer. This facility tracker is compact but really useful for tracking.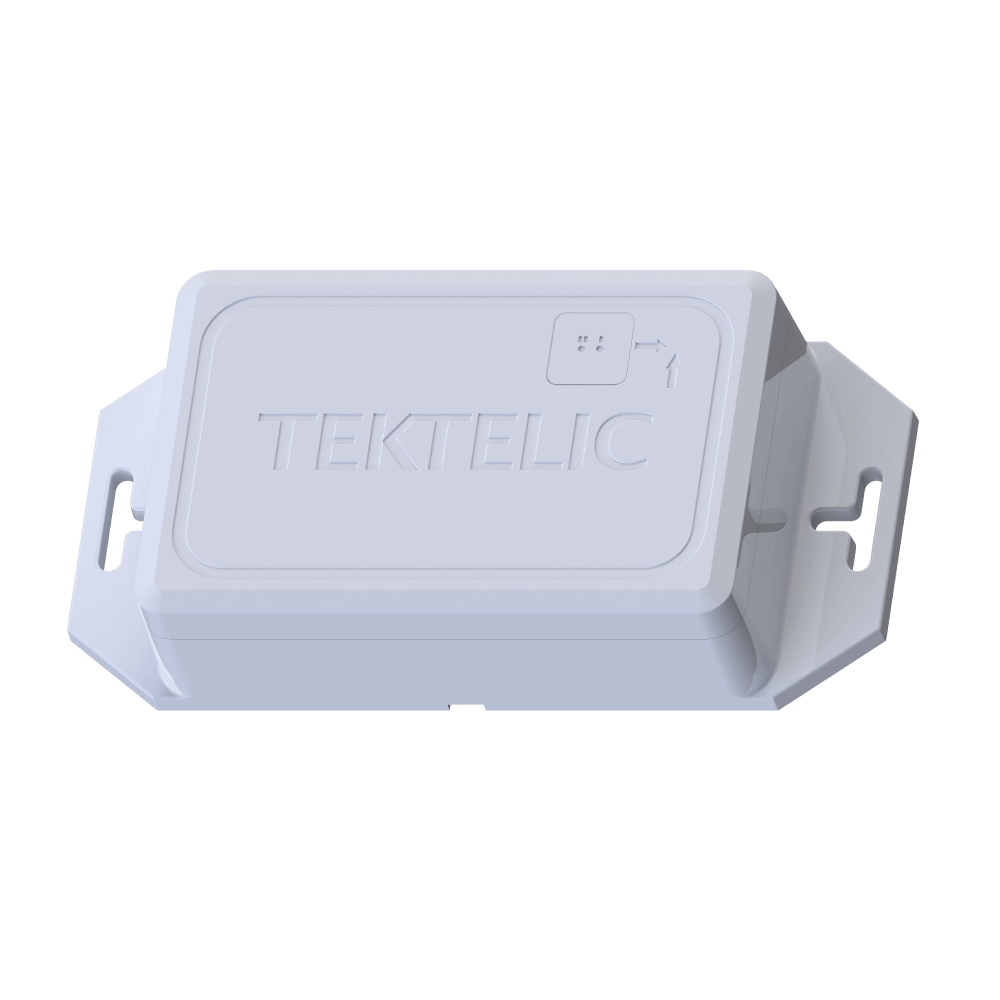 TEKTELIC has a strong understanding that in order to optimize maintenance of assets, assign work orders more effectively, and be a leader in the market, it is necessary to have a smart facility tracker, a cloud-based connection, and an area-oriented app. We usually offer a free demo to our clients as well to show how the technology works and why it prevails over a traditional facility tracker.
Summing up
IoT devices provide real-time information about space usage and facilities' conditions. This information will allow facilities managers to allocate resources more efficiently. By connecting room occupancy sensors to a private IoT network, they can monitor the quality of service and ensure that spaces are not overcrowded. Besides reducing operational expenses, these devices also improve employee productivity. So there are a lot of real benefits facilities tracking trends can bring, and TEKTELIC tries to follow most of them.
That is why if you are ready to improve your working performance and organization, you should start your journey to IoT with TEKTELIC. For further information drop us a line via info@tektelic.com.
To be informed about our
latest news 
subscribe to our newsletter