What's the Impact of Industrial IoT on Manufacturing?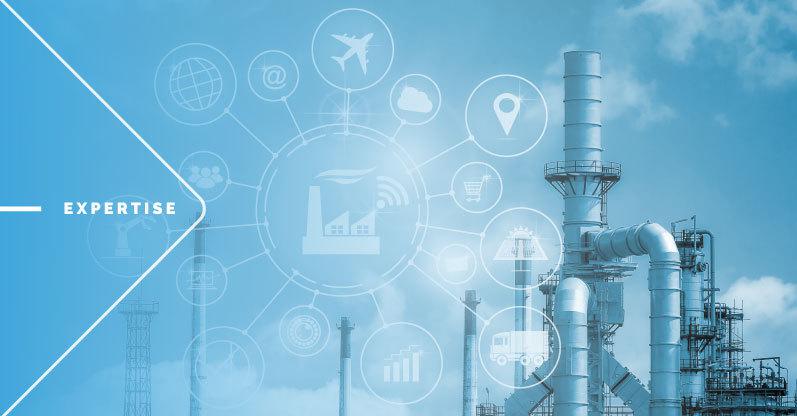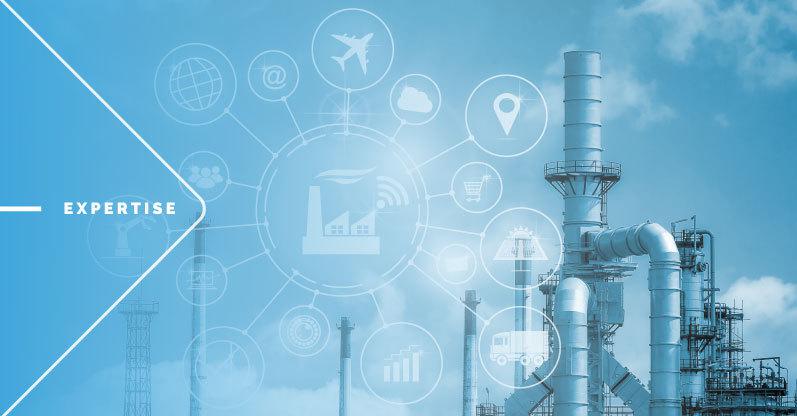 The Industrial Internet of Things (IIoT) is revolutionizing the way businesses operate. The growth opportunities for IIoT are endless. It is not just about improving operational efficiency, but also about increasing revenue and addressing innovation goals. It has already been adopted by many mature industrial organizations, who are making their mark on the innovation, business model, and revenue opportunity side of the industry.
IIoT technology has many benefits for manufacturing. It is used for preventative maintenance and can predict when a machine needs to be repaired or replaced. It can also prevent machine breakdowns and improve business capacity and workflow. The embedded sensors can help keep workers safe. By 2023, manufacturers are expected to reach $994 billion, and IIoT can help them stay ahead of the competition. Now we more and more rarely hear such questions as "What is industrial IoT?", "How can Industrial IoT be applied?", and other questions of the kind. But still, the exact impact of the technology on the manufacturing industry and machine learning is being questioned.
Improved Product Design & Quality Controls
IoT devices can collect product data and other information about each stage within a product cycle. This information will help identify external factors that affect the finished product. This may include the temperature inside the plant, the type of material used, and other environmental variables. Perhaps the tracking of things such as transportation waste and environmental impacts could provide an alternative solution. You could also compare IoT analysis produced by artificial intelligence (AI) with consumer preferences, which will help you find and resolve problems, occurring during manufacturing.
To improve product design, manufacturers need to make decisions concerning the materials they will use. IoT technology can monitor several factors while manufacturing each unit of a product, including the wear on mechanical components caused by friction, vibration, and noise associated with different machine parts. IoT sensors are important for quality control in production environments.
Optimized Inventory Management – Cloud-Based Inventory Systems
IIoT sensors and mobile devices provide many advantages for inventory planning. IoT-connected devices can provide detailed information about any changes in the product, such as its color, weight, and location. This helps to ensure zero stock loss and drive artificial intelligence decisions concerning inventory control. If you use cloud-based data storage to record all transactions within your inventory system network, your manufactury will exactly know about the equipment or products availability. IoT data analytics allow you to monitor customer demand to minimize costs while maintaining enough flexibility for future expansion. The result is that companies reduce the amount of material wasted and keep production lines running while still keeping supplies. Sensors are often used on perishables to send alerts when moisture levels fall or temperature is above the normal range. Automated inventory control eliminates manual inventory checks and allows workers to concentrate on other areas of work.
The Industrial Internet of Things can enable a business to manage assets and inventory in real time. For example, connected physical assets and networked sensors can be tracked in real time, so a chief technologist or any other person responsible for the inventory of a business can easily find the necessary asset. Interconnected devices can also help manufacturers automate most of the operations. As a result, connected factories will have improved productivity, which is crucial for the continued success of manufacturing companies.
Enhanced Supply Chain Visibility
IIoT technology improves inventory control within an organization and provides links with suppliers that can help acquire a competitive edge. With IoT technologies, manufacturing companies will be able to track material, manufacturing cycle, and product movement across a global supply chain. This data can help manufacturers anticipate potentially dangerous situations, make data-driven decisions, establish a system for predictive analytics, and optimize operational performance. IIoT is an improvement in supplier transparency which allows greater accuracy of turnarounds and material availability.
IIoT companies can use connected products to have remote access to supply chain operating efficiencies. For example, a factory with a fleet of vehicles could install location tracking sensors on each one and track their location in real-time. The collected data would enable plant managers to analyze whether the delivery process is efficient or not. For small manufacturing companies that cannot afford an internal staff for collecting these types of reports, IoT provides a cost-efficient way to track everything from inventory levels to customer details, and overall equipment effectiveness without human intervention.
Manufacturers who have to deal with supply chains may benefit most from IoT solutions that allow them to increase the effectiveness of their operations. For example, an IoT system that monitors transportation equipment can provide real-time alerts if equipment malfunctions or is damaged when it's in transit. This gives time to make necessary adjustments, such as rescheduling deliveries, manufacturing processes, or other procedures without a decrease in productivity. The Industrial Internet of Things also enables manufacturing facilities to monitor product contents without opening shipping containers or pallets, which saves time and money when processing raw materials into finished goods.
Real-Time Insights for Better Agility and Predictive Maintenance
Predictive maintenance helps manufacturers plan ahead by taking into account external factors that could influence manufacturing cycles. It also allows them to make adjustments before problems occur, which is a point for a company that wants to stay competitive. Preempting such issues as equipment failure or inability to exchange data helps in decreasing machine downtime and keeping production levels at their best output possible without any interruptions or other setbacks that could affect the production line.
At the same time, KPMG's CEOs survey revealed that business agility is now a key point in the manufacturing sphere. IIoT technologies make machine learning and digital transformation easier since sensors gather data from intelligent devices and analyze it through advanced analytics software alongside transaction data, customer feedback, and market signals. Industrial IoT services must combine data with analytics for the chief technologist of processes and systems, making it easier to provide useful insights for the manufacturing business.
Safety and Compliance
IoT can save workers' and customers' time by providing a better IoT-based industrial security system. In energy industries, sensors may be used to identify leaks in gases and monitor workers' locations. It may alert operators about a potential threat from an oil well or manufacturing floor and provide adequate protection before an explosion or other dangerous event. Industrial IoT platforms will be an added advantage for safety improvements because they can reduce the possibility of human error. Connected sensors are usually used to monitor worker locations in hazardous areas while operating hazardous machinery. In this case, the use of industrial IoT automation devices alerts people if equipment goes wrong and provides rapid response and quicker access to care.
Reduced Waste & Resource Consumption
Platforms that support IoT industrial applications may help you reduce waste caused by inefficient processes or operations within your industrial facilities. They may also help identify opportunities where you can save time and money when processing raw materials into finished goods. If you have an IoT device attached to each component of a manufacturing process, you'll be able to gather data on things like energy efficiency and water consumption. You can use this information to improve your business processes, which will result in cost savings and a better advantage over competitors.
TEKTELIC IoT Solutions for Manufacturing Industry
IoT solutions have many applications across a range of different industries, and the manufacturing industry is no exception. TEKTELIC, in turn, being one of the top industrial IoT companies, provides solutions with wireless connectivity which are completely customizable to meet clients' requirements.
First of all, we need to mention the industrial gateway, IoT-based KONA Macro. This gateway is a feature-rich, quick-start industrial IoT gateway designed with optimized hardware and software to provide a single, cost-effective solution for implementing edge connectivity. It has a built-in cellular modem that supports 3G/4G LTE Cat M1/NB1 technology with global carrier certifications, so it is suitable for companies around the world. The KONA Macro IoT Gateway supports any wired/wireless LPWA network as well as the 3 major cellular technologies including NB-IoT.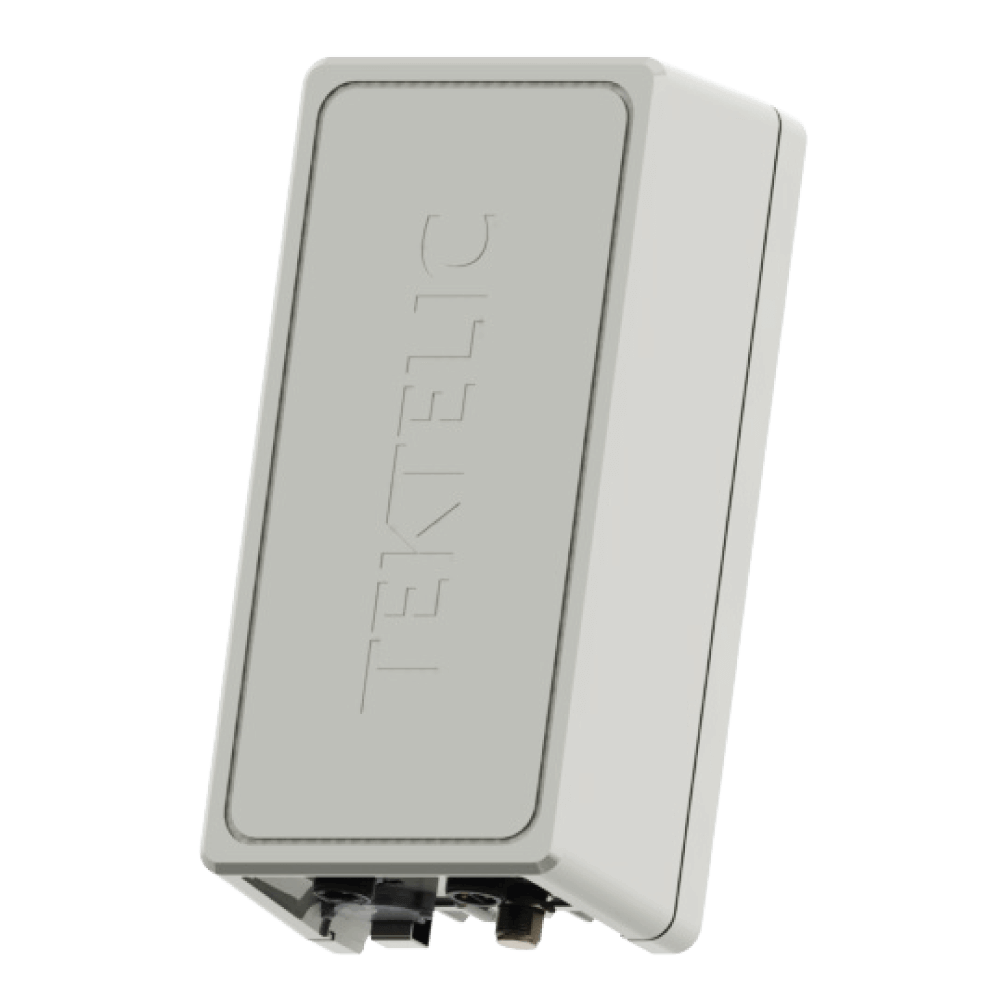 One more device which is useful in industrial environments is TEKTELIC FINCH. This sensor is really helpful for increasing the operational safety of lone workers in the workplace. This device can instantly send an SOS signal to a base station or any device marked by default. It has an embedded panic button and will transmit an emergency message together with the location, so responsible staff will be able to take action immediately.
Another sensor we are proud of is TEKTELIC SPARROW. This device can help you acquire productivity gains while reducing costs that are usually spent on manual tracking of the necessary assets. Collecting data wirelessly, SPARROW provides users with the opportunity to have constant updates without a need to connect cables or change them regularly because of their wear. What is more, it can operate in extreme temperatures environments from 0 to 60 C.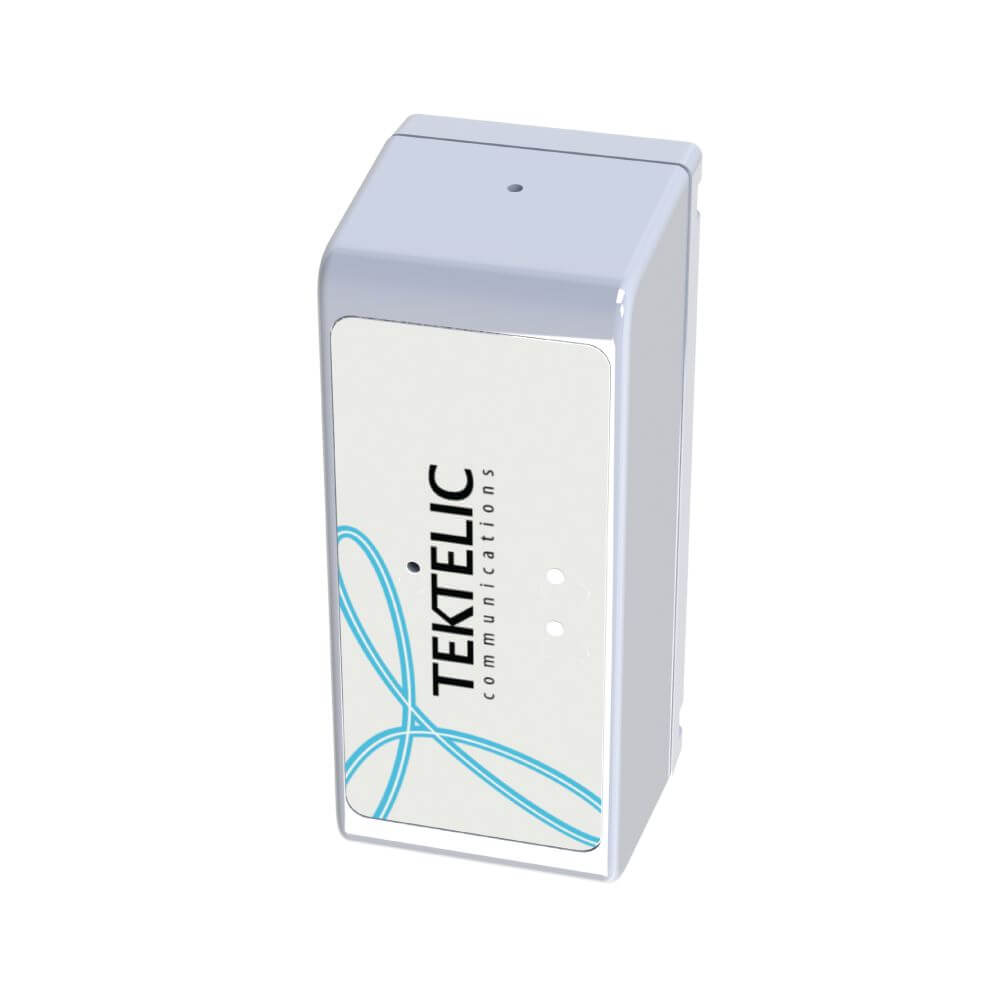 TEKTELIC Company is a wise choice for the manufacturing industry to get optimum work efficiency with accurate results. We provide a complete solution package including a power supply, cellular module, antenna, and enclosure. We also offer installation support on-site to ensure quick time-to-market for our client's products.
For more details about how TEKTELIC solutions can help transform your business contact us at info@tektelic.com
To be informed about our
latest news 
subscribe to our newsletter