5 Rules to Follow Choosing IoT Provider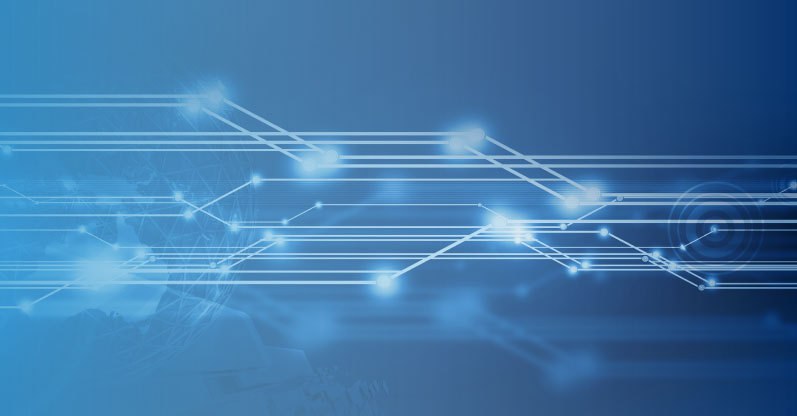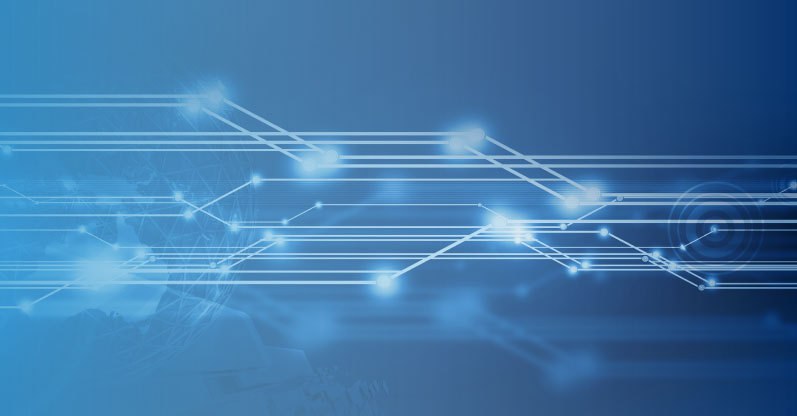 When you only enter the Internet of Things (IoT) niche and start integrating smart systems into the industry, you may face a hard time choosing the right IoT vendor. Most likely, if you are already in search of IoT vendors, then you have faced the necessity to find a flexible and scalable platform that can handle multiple sources of IoT data. For this purpose, you need to find a vendor, which will provide you with high-quality technologies, IoT consulting services, data analytics, and reliable cloud computing service. However, it might not be that easy to choose the right vendor and the right IoT connectivity platform at once. Top IoT companies will set you an over-the-head price while you still will have to deal with IoT data management and software development yourself. So, a smarter decision here is to choose not a pioneer and leading enabler but rather a bit less popular but reliable IoT service provider. Here, the first thing you should do is identify your specific requirements for an IoT system and focus on those vendors, which can satisfy your needs, the needs of enterprise systems, and data analytics requirements.
1. IoT Platforms Should Normalize IoT Data Across All Product Sources
For a large enterprise to use IoT data for better decisions and better products, the IoT platform solution must be flexible enough to change and grow with the IoT market. The IoT industry is constantly developing so you can actually choose the best among many smart connected solutions. The right IoT platform must normalize IoT data from all product sources and integrate it with existing applications. However, IoT is a rapidly evolving market, and many vendors of smart products cannot keep up with the pace and provide customers with platforms, which correspond to current IoT architecture.
Good IoT services platforms must have the ability to manage devices' workloads between on-premise, cloud, and edge connecting assets for further smooth predictive maintenance, asset uptime, and data-based decision-making. For this reason, businesses should choose a vendor with proven experience in the Internet of Things as such a vendor will be able to improve efficiency of the Internet of Things solutions you already have as well as provide you with the necessary data for predictive maintenance. If a company just started creating IoT components, it may not be able to offer all the capabilities, which major IoT service providers offer. That is why you should thoroughly approach the choice of the vendors.
Protocols Support
There are more and more IoT protocols emerging on the market, which are designed to enhance operational safety and contribute to business value. A good IoT platform must support both IFTT and HTTP protocols for IoT applications to work properly and to be able to collect and sort unstructured data. Using this technology, developers can build features that leverage these data and normalize IoT data across multiple product sources. An open-source platform must also support multiple protocols and standards, integrate with IFTT, and offer real-time data.
MQTT
The MQTT protocol has been a mainstay in IoT services platforms for several years. Its advantages include lightweight nature, efficiency, reliability, IoT security, and two-way communication. It is widely used in connected cars, smart home devices, and business smart grid applications
To start using MQTT, make sure that your platform supports the protocol. MQTT is best known for its reliability when it comes to message delivery. However, there are a few disadvantages to this protocol, including latency and speed. Data must traverse the cloud to get from one device to another. In some cases, this can be a problem. For this reason, you need to make sure whether this protocol suits your business needs and whether an IoT service provider of your choice can guarantee network stability.
HTTP
HTTP is the most popular application layer protocol and is often the default choice for servers delivering hypermedia content over the global Internet. However, it is not the best option to choose with the Internet of Things (IoT), where thousands of devices are trying to push data at once. HTTP is free and readily available, but it is also extremely power and resource-intensive for many IoT devices. To address this problem, the IETF Constrained RESTful Environments working group developed CoAP designed to translate the HTTP model to run on restrictive devices (CORE, 2022). CoAP is also easy to adopt and is compatible with existing web service-based IoT systems. However, it still requires double work to be done, so it will be much easier to choose systems, which work on the other protocols.
SNMP
Some integration services platforms can offer SNMP protocol support. There are several methods to configure the SNMP protocol. For example, you can set the transmit rate, which is the number of seconds per interval that data is sent from the agent to the platform. Likewise, you can set the maximum number of measurements in one batch.
Once you have added the device, you can configure its settings. SNMP communication options include polling interval, which can be set to five seconds, or none at all. To stop polling, simply leave the polling interval empty. We are talking about all these protocols shortly just because when choosing an IoT vendor you should know what to ask and consider.
Bluetooth Low-Energy (BLE)
The Bluetooth Low-Energy (BLE) protocol is a versatile wireless communication standard that enables devices to establish trusting relationships with one another and exchange collected data easily. The benefits of Bluetooth Low-Energy are numerous. Its low cost and wide compatibility make it an attractive choice for many Internet of Things (IoT) applications. It also enables low-power consumption, enabling it to be used in energy-constrained scenarios. And with the growing popularity of smartwatches and low-power wearables, BLE can significantly reduce product development time. Bluetooth Low-Energy supports three types of connections: One-to-One, Two-to-One, and Multipoint. In this category, One-to-One is used most frequently in the healthcare IoT & fitness sector, where there is usually only an end-user and device. These wearable devices transmit data to users' smartphones and are the most low-power, while Two-to-One and Multipoint connections allow for a broader communication range, involve various devices into one platform, and are a bit more energy-consuming.
Real-Time Insights With IoT Technology
Real-time insights with IoT technology enable companies to correlate data from a variety of sources, including weather and other environmental conditions. Weather and harsh environmental conditions can impact equipment and IoT operations management, which is relevant for transportation companies, manufacturing, or even a retail business. Real-time insights, in turn, enable companies to connect weather data and data on device management with big data in order to make better decisions regarding markets, resources, and business models. So, selecting an IoT service provider, you should critically access whether they allow you to have updates from your IoT applications in real time.
2. IoT Platforms Need to Be Scalable
The platform chosen by your organization should be flexible and scalable, and ideally, it should be built on open standards to ensure optimal performance. In addition, it should support millions of company's connected sensors of varying technological capabilities. Complete platforms should be capable of delivering insights and analytics through the data gathered from smart devices without sacrificing quality or efficiency.
With the use of IoT solutions, real-time data flow has finally become a reality. You get notifications on stocks, operational data, IoT security, and supply chain management in near-instantaneity. Big data stream processing can help you detect anomalies on the production line, and it can even help you reduce massive waste. Big organizations are regularly getting new streams of data. They constantly add new devices, sensors, and industrial IoT platforms to their product lines, or acquire new data. Usually, some devices in a company equipment set are already equipped with sensors but don't have firmware written for them. As a result, the data they collect is constantly changing and requires a scalable, real-time streaming IoT solution. That is why, you need to choose a platform, which has high-scalability data storage and can track record of different devices (not obligatory from one ecosystem).
While selecting an IoT provider, make sure to check for flexibility and scalability. This is especially important if you plan to grow rapidly. Using an IoT platform with limited scalability can make it difficult to add more features or expand existing applications as your organization grows. So, dig deeper and choose a platform that can support your future needs; it is a good way to protect your company's investment and reduce risks.
3. Smart Tools Needs to be Simple
When picking a platform, make sure the interface is simple and intuitive as your company may not be 100% ready for digital transformation, especially if it will be too complicated. If you have on mind warehouse automation or optimizing waste management, you should choose friendly-for-consumer electronics with a machine learning capability. The platform should offer easy application IoT development services, search options, and access. Choose a platform that's built on a modern IoT architecture, has its own cloud services, and fault tolerance. Also, consider the available applications and common interfaces when choosing an IoT platform from a particular vendor. The platform should be able to handle large volumes of data and be flexible enough to adapt to future technologies. For example, it should be able to scale across a business model, predicting and advising on the best ways to integrate edge devices.
4. IoT System Should be Flexible
The IoT platform that you choose should play to your strengths and make things easy for you. You do not want to have to change something that you find useful or work well. Choose a platform that works with your existing infrastructure, and is flexible enough to grow as your company grows.
The platform you choose should be flexible enough to handle future growth, allowing for future IoT applications and devices to be included. Choose a platform that is scalable so that it can adapt to future needs and technology. This is especially important in today's world where technology and market demands change rapidly, and if you fail to provide end customers with up-to-date services, they are more likely to choose another provider. So, choose a platform that can adapt to these changes and keep your business services running smoothly.
The platform you choose should also allow for local connectivity. It must be able to connect devices in the area outside of the platform's perimeters and should have sufficient backup technologies to handle data overload. The IoT system flexibility is a really important factor when choosing an IoT provider. The right IoT platform should be easy to use and should be flexible enough to allow you to adapt to future changes. It should be easy to customize and integrate into your current infrastructure.
An IoT platform should address specific business processes and provide appropriate tools and features for a wide range of applications. Enablement platforms should also be flexible enough to allow updates, workflows, and protocols. They shouldn't resist replacing features or protocols when you upgrade the system. If they do, you should move on to another platform, and most likely to another vendor.
5. Make Sure you Choose an Experienced Provider
Another critical factor is the experience and expertise of the provider. If you choose a provider among the credible Internet of Things (IoT) companies, you should choose an experienced one to have high-end prototyping services and market-ready devices as a result. Make sure you find a partner with experience in IoT networking platforms to ensure that you get the best possible IoT solutions for your business. As you develop IoT projects, you will likely have a variety of technical challenges that require the help of an experienced IoT solution vendor. These challenges will include bandwidth limitations, security breach, and regulatory compliance. To ensure the success of your IoT projects, you will need to consider a variety of factors, including how well your IoT solution provider can handle these concerns. In that case, choosing a reliable partner to provide these comprehensive IoT services will be necessary.
The most important factor to consider when selecting an IoT solution provider is their level of experience and success in enterprise IoT projects. A services company that has experience in this area is likely to have a higher success rate with these projects than one that has less experience working with similar systems. Also, a company that specializes in IoT should have a pool of highly qualified and experienced resources to handle the project. A provider who is highly technical and experienced in this area will have more efficient and successful device connectivity management, IoT deployment, and a stronger network security system.
Investing in partnership with a trustworthy provider of IoT solutions is an effective way to create a sustainable relationship. It's crucial to identify your company's needs and set a vision of success to work toward. By engaging with current and prospective clients, you can discover what approaches and values your new partner vendor shares. If you share these values, you're more likely to have a fruitful partnership.
Why is TEKTELIC a Reliable Provider of IoT Platforms?
If you are looking for a reliable IoT provider, we can suggest you turn to TEKTELIC Communications. TEKTELIC has been a leading IoT provider for over 10 years. TEKTELIC IoT products have earned a reputation for performance and dependability while offering the lowest Total Cost of Ownership. The company's IoT solutions are proven to be cost-effective and scalable and work seamlessly with a wide variety of LoRaWAN(r) network servers.
TEKTELIC is a global leader in developing IoT components, platforms, and end-to-end IoT solutions. Our connectivity solutions are designed to work out-of-the-box, requiring little technical expertise from the end-user, making us a great choice even for companies, which have just entered the IoT market. TEKTELIC IoT products are extremely reliable and easy to deploy, making them ideal for a various industries and business areas.
Our Connected Products Follow LoRa Alliance Standards
LoRaWAN is a standard for wireless communication that is bi-directional and supports multicast operation, which reduces the on-air communication time. This standard uses spread spectrum technology, so different data rates can coexist without compromising security and reliability.
What is more, TEKTELIC's LoRaWAN device-to-cloud platform makes it easy to build a reliable and flexible IoT network. The LoRa stack automatically shifts the RF part to a low-power mode during frame sending. Additionally, TEKTELIC's LoRa IoT gateways feature a low-power timer function, which can be used by the application to manage battery life.
KONA Macro IoT Gateway, for example, is a carrier-grade IoT gateway with an industry-leading interference mitigation design. The gateway supports dual LoRaWAN antennas with 16 Rx and 2 Tx channels. Its high-end capabilities allow users to access a variety of features and data without incurring additional network or service costs. It also supports industry-leading geolocation and operates in 4 ISM bands (NA915, EU868, AU915, AS923).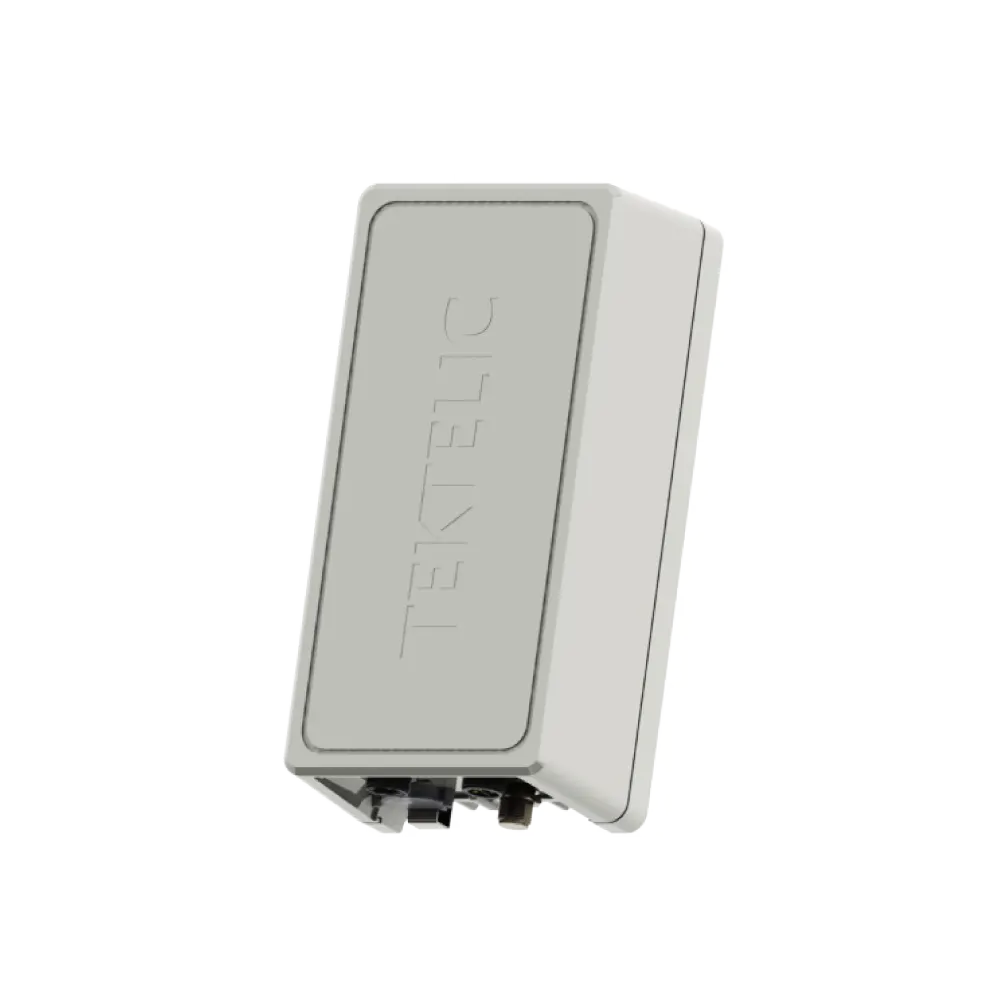 We Offer Continuous Customer Support
When choosing an experienced IoT solution provider, it is imperative to look for customer support and a roadmap toward next-generation device management support. The IoT will open up a new universe for product companies and will have a profound impact on the way these companies support their end customers. For example, if you're using smart solutions for a retail business, you should carefully consider how your customer support team will be structured to support this new world of smart capabilities and components.
IoT platform providers should be willing to offer regular upgrades and support, and here we are proud to say that TEKTELIC has an experienced technical support team, which is always ready to help with your cloud systems, solutions, platforms, and any other IoT components. When choosing an experienced IoT solution provider, customer support and a master service agreement are two of the most important factors you should pay attention to.
We are Very Flexible
We were talking a lot about flexibility and adaptation, and unlike many other vendors, we offer customized solutions and are ready to search for new opportunities just for you, including custom software and hardware. For example, if your business requires a cellular connection in addition to a LoRaWAN connection, we can make it real and we already even have such a device in our portfolio, called TEKTELIC KONA Strand Macro Gateway. It was initially designed to meet one of our customer's requests but it shows itself as a useful gateway for enterprise deployments. It has the ability to be deployed by cable strand being simultaneously connected to the LoRaWAN network. Besides, it leverages the HFC network in a LoRaWAN integrated solution. Among the other key benefits are geolocalization support and hardened resistant enclosure.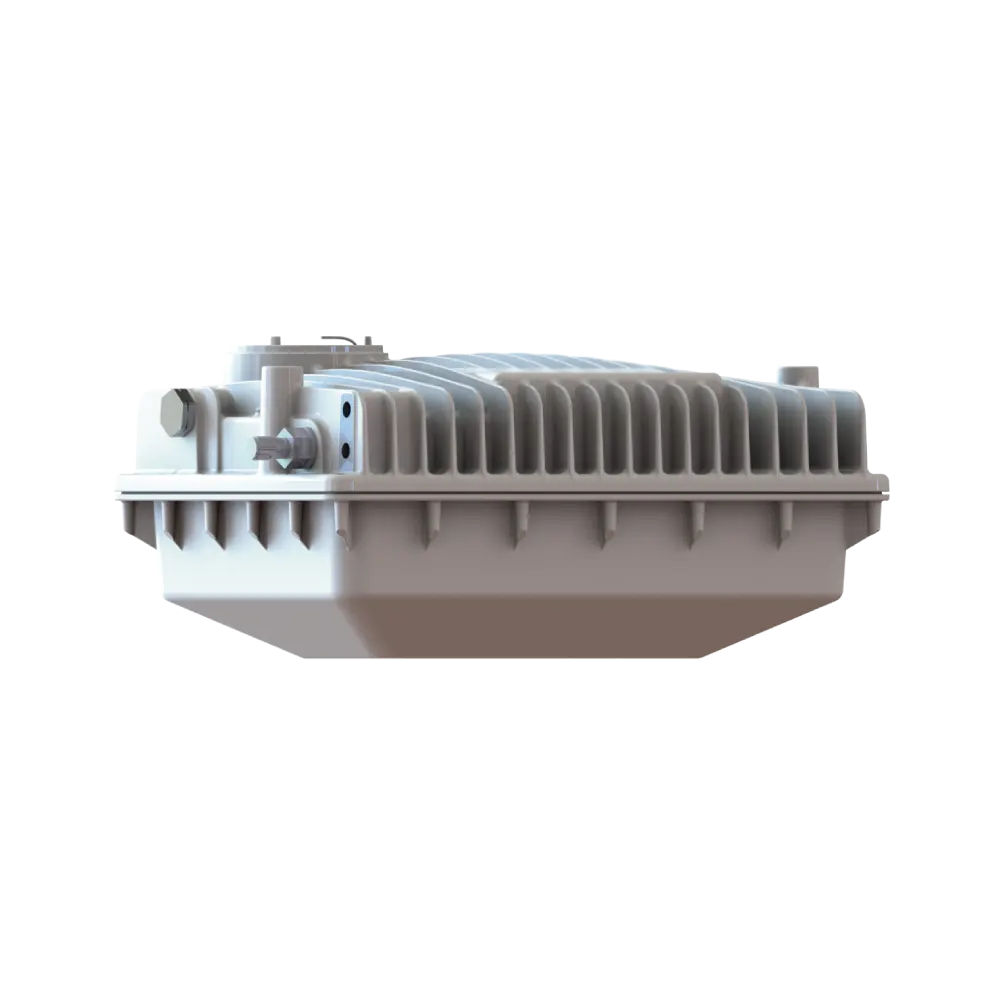 Another important point is that our gateways are fully compatible with third-party sensors, and will process and send data to the cloud even in case a sensor is out of the TEKTELIC ecosystem. TEKTELIC's main focus is on our customers, so we do our best to keep our customers fully satisfied. We are now also focused on app development, so you can monitor operations, check connected assets, and sensors that collect data right from your mobile device.
Summing up
IoT is a rapidly evolving field that offers tremendous potential for the industrial world. With its wide availability, the IoT is already in ubiquitous devices, from smartwatches to RFID inventory tracking chips and different enablement platforms. With modern instrumentation, data gathered by smart sensors can be used to improve the way business facilities function and manage their processes. IoT can also offer long-term insights to business leaders. By normalizing IoT data across all product sources, advanced analytics can analyze vast amounts of data and make accurate predictions. With the proper IoT platform, data collected from connected devices can train AI models, which in turn will help businesses to leverage artificial intelligence initiatives.
However, an important notice here is to choose the right provider out of huge vendor options. You have to understand the capabilities, which are necessary for you, your main focus, and your request to a provider. During your search, you should pay special attention to experience, support, simplicity, scalability, and processing capability. Only if all the points satisfy you, you should work with this or that provider. From our side, we advise you to start with TEKTELIC because we understand how difficult it can be sometimes for a business to integrate and manage a new smart system. We will help you deploy smart connected solutions and provide lifetime support.
For more details on IoT implementation, IoT modules, and IoT application development, don't hesitate to write to us via email at info@tektelic.com or by using our contact form. We will prove to you that IoT can be easy and useful for your business.
CORE. (2022). Constrained RESTful Environments. Retrieved from https://datatracker.ietf.org/wg/core/charter/
To be informed about our
latest news 
subscribe to our newsletter