Best Ways to Track your Cargo Using IoT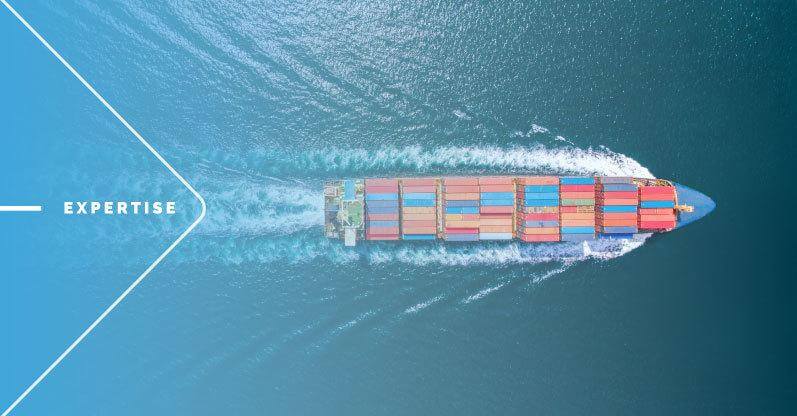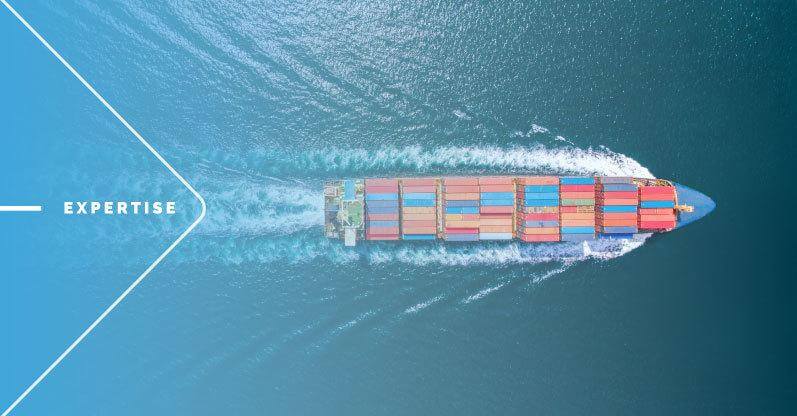 Internet of Things (IoT) based tracking system enables real-time visibility of a shipping container, products, and generally any physical objects on the move. IoT shipment tracking solutions can help shipping companies monitor their containers in the warehouse or during the shipment, so they can take timely action if there is a crucial need. An IoT-based asset tracking system can even monitor pallets while they travel to different locations, which helps prevent cargo theft, unexpected delays, and cargo damage. eCommerce companies can also optimize their supply chain by tracking the progress of their parcels from the distribution center to the customer. IoT-based bus tracking system, in turn, which is usually used for tracking deliveries using real-time data, can also provide actionable information useful for adjusting the supply chain.
An asset tracking system using IoT can monitor many variables besides shipment's location. For example, even already existing cargo tracking solutions that work on the basis of the Internet of Things can monitor temperature, humidity, physical shock, and send idling alerts to managers that track shipments or any other responsible person. The full visibility provided by cellular and satellite technology together with IoT asset tracking software is helpful for quick reaction on route changes and gaining a competitive advantage.
What are the Existing Cargo Tracking Solutions?
While existing cargo tracking solutions are effective for locating cargo, they are not complete and still based on manually developed shipment tracking platforms, excel sheets, and similar dashboards. Some of the problems associated with these technologies is that they can't tell you the precise location of your cargo definitively or don't provide remote access to relevant data on the supply chain visibility and real-time location data. Current tracking devices are not accurate enough. There's no predictive analytics backed by the data and no action-taking clues provided. What is more, if you're dealing with a large amount of cargo, you won't be able to guarantee its integrity because of the absence of constant condition monitoring of items and shipping containers.
In addition, currently, many companies have satellite tracking systems and separate GPS trackers. GPS tracking provides real-time location updates about cargo. These devices can monitor cargo's location and detect inspections, saving precious hours of shipment time. Whether it's a shipping container or a truck, it's important for a shipping company to track the location of a shipment. You can use a GPS-based tracking system to provide live updates and notifications. Technology has become a necessity for many businesses, and the benefits it provides are numerous. However, most of the existing tracking devices cannot include GPS tracking, condition monitoring, and real-time alerts at once, which makes it costly to have all the information.
Which Monitoring Solutions Can Optimize your Supply Chain?
In a fast-changing environment, supply chains have to be highly effectively organized for proper functioning. In order to improve supply chain visibility and security, organizations have turned to new container-tracking IoT solutions. Real-time data on the status of cargo in transit is crucial for a reliable and efficient supply chain that is why an IoT tracking system has replaced all of the other systems we have. As the popularity of IoT tracking devices increases, more shipping companies are choosing IoT sensor technology to have all the data gathered in one place.
IoT Tracker Tags
IoT asset tags offer more detail on visibility and control of location-based data, inspections en route, and other multiple parameters. IoT asset tags can be installed inside or outside of a container or truck. These devices can send messages to a user's smartphone or any other device. Using a simple mobile phone, a manager can get updates, see when the shipment has arrived, and communicate with the solutions provider on any questions related to cellular networks, route changes, capturing data, and other shipping operations. There are pretty a lot of IoT technology solutions available today, and it won't be challenging to choose which one is right to satisfy the crucial need of your business.
Smart Containers
Smart containers are a good example of a cheap IoT technology that can help with the timely inspection of any shipment changes. These devices are containers that contain cellular transmitters and Bluetooth links. An agile IoT-based container can provide ocean freight tracking companies and other companies involved in shipment with updated real-time data and can help businesses with action-taking clues, constantly sending idling alerts, updates on temperature spikes, and establishing ocean liner data streams. In addition to tracking your cargo, they can help you avoid lost goods, saving precious hours that can be spent on finding them. In some cases, this technology even provides the same information as satellite-based IoT tracking devices. So if you are the owner of a shipping company, you should use IoT technology for your container monitoring needs.
IoT Tracking Systems
Currently, most shipments are tracked using complex systems, shipment tracking platforms, excel sheets and other applications that require a lot of paperwork and barcodes. While this is fine for fleet owners, it is essential for shipping enterprises to use IoT-enabled tracking systems to get real-time information on their cargo. Companies can also use the data on the supply chain to improve their services and reduce costs spent on the monitoring of remote assets.
By using an IoT-based system to track your cargo, you can ensure timely action on any unexpected situations, physical shock, and temperature spikes. IoT systems can track shipments with bi-directional communication. Advanced analytics software can store shipment data and give shipping firms valuable insights. By integrating IoT with cloud technology, companies can improve route planning, reduce fuel consumption, improve security, and increase customer satisfaction. IoT-based shipments tracking systems can help companies track cargo and keep customers informed.
A shipment tracking system is usually pretty easy to install and maintain as it works under an on-demand usage model, and ensures even tracker retrieval when the shipment is finished. On-demand devices, in turn, which comprise the system, use advanced analytics to make it work. This means that you can make smart decisions right away regardless of your location. You can also analyze historical data and actionable information in order to prevent damages from occurring by timely inspection of the problem and dependable condition monitoring. By monitoring your cargo, you can ensure that everything is handled correctly and efficiently.
IoT Tracking Solutions
IoT-based shipment tracking solutions help shippers save time and fuel by finding the shortest route to their destination. It doesn't really matter if you need to track an ocean container, truck, or package transferred by plane. End-to-end tracking solutions can save you both time and money, making it a worthwhile investment.
End-to-end tracking solutions allow shippers, managers, and customers to monitor their cargoes from anywhere in the world. It works in such a way that satellites track remote assets, while connected devices transmit the information to one server, so users always have an access to relevant data. Tracking solutions consist of a variety of on-demand devices such as sensors, gateways, and other IoT devices. That is why they can detect even the smallest deviations from the norm such as container rain, shocks of the package, and temperature changes. These technologies are especially useful for ocean freight tracking because ocean container shipment usually takes a long time and without stable ocean liner data streams, transporting items may be lost or stolen without notice.
An agile IoT-based container, which is usually a part of an ocean container tracking solution can provide on-time alerts, measure the number of goods shipped, and trace the exact path of any suspicious activity. By monitoring these data, shippers can be aware of potential delays due to inspections en route and potential damage to their cargo. With the help of dependable condition monitoring, they can also help prevent damage to shipments that are transported across long distances.
TEKTELIC IoT Devices for Asset Tracking
With the increasing popularity of IoT devices, businesses are turning this service into a marketing tool. The ability to track their shipment will increase customer satisfaction, which will result in increased profits and revenues. For this reason, companies need to partner with a reliable IoT provider that offers integrated services to improve their shipping processes and prevent different damages that occur due to changing weather conditions, container rain, or temperature variations. If you choose a reliable IoT provider such as TEKTELIC, you may be sure that you will have constant support, easy reusable tracker recovery, plug-and-play ease, and even tracker retrieval.
TEKTELIC has a wide portfolio of asset-tracking IoT use cases and can offer different kinds of devices that can be involved in asset tracking. For example, we can offer TEKTELIC ORCA, which provides users with real-time location updates, can operate in different temperature conditions within a range of -40°C to +85°C, and has a battery life of up to 8-10 years. This device has an embedded accelerometer and can be easily integrated into an end-to-end solution. ORCA can be useful for baggage tracking using IoT, cargo location changes, and industrial asset management.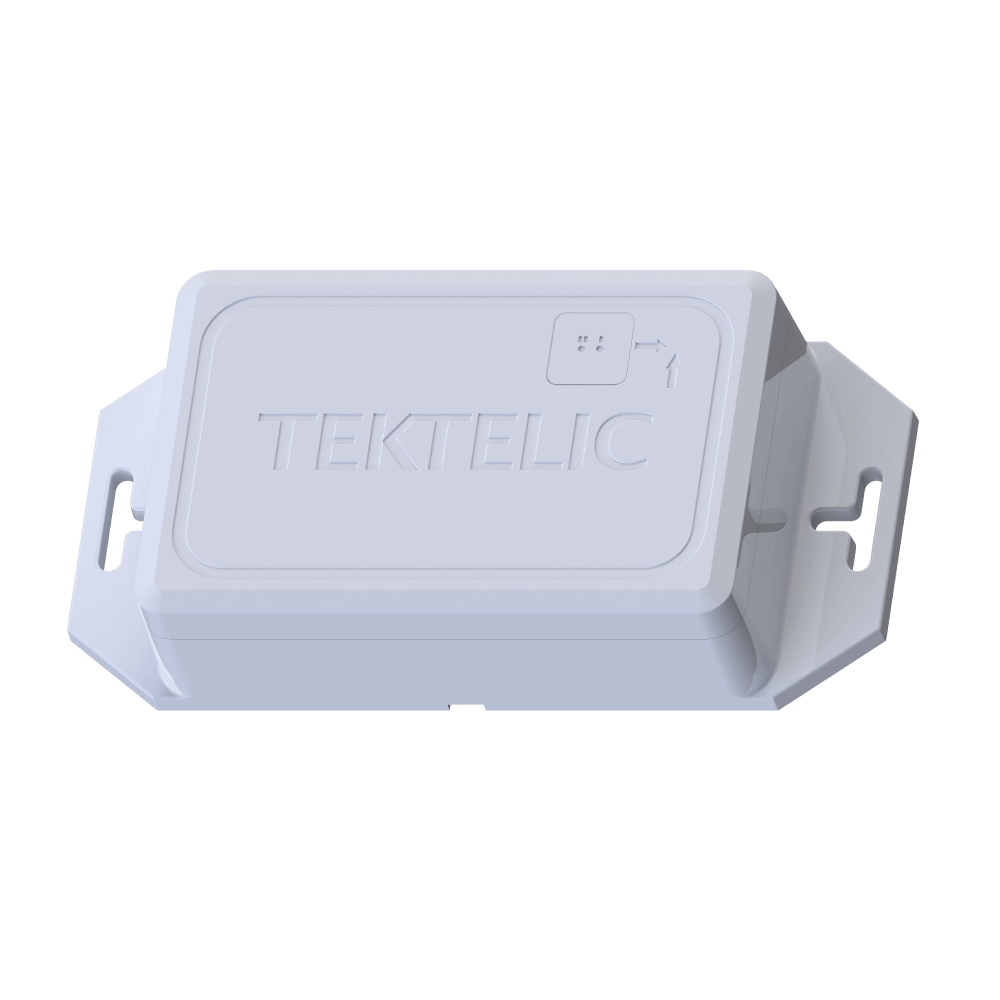 TEKTELIC has also a reliable KONA Mobile Gateway suitable for cargo tracking on the move. This gateway is perfect for deployment on ships, planes, trains, and trucks. This gateway supports around 12 million messages per day and can accommodate multiple Rx and Tx Channels. KONA Mobile Gateway is relatively cheap and easy to implement, so the company with different financial capabilities can use it.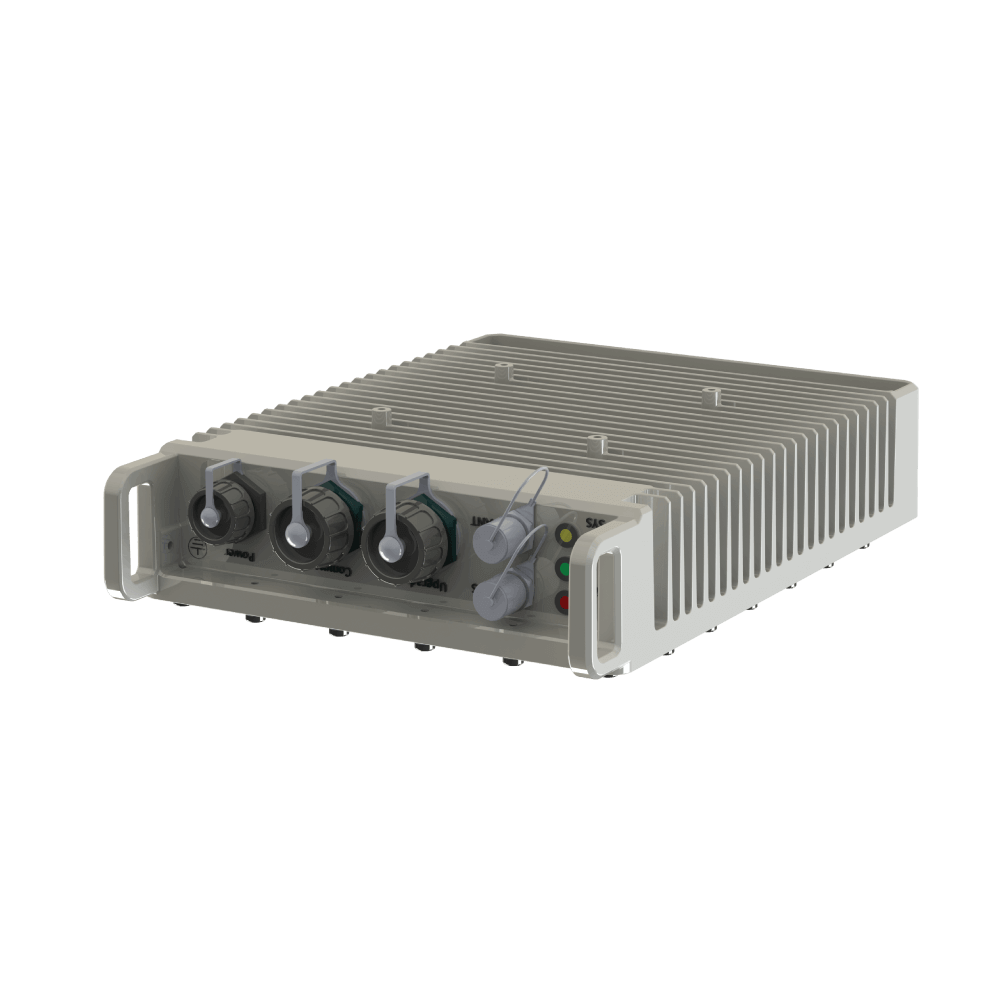 One more device we should mention is PELICAN. This tracking device works under the LoRaWAN network and Bluetooth Low Energy (BLE). It can be deployed in hard industrial environments with a high concentration of combustible gasses, vapors, or dust in the air. The battery life of PELICAN reaches 15 years, which makes it a perfect low-cost and long-lasting solution. In addition, this sensor can have an optional temperature and humidity sensor if your cargo is dependable on these indicators.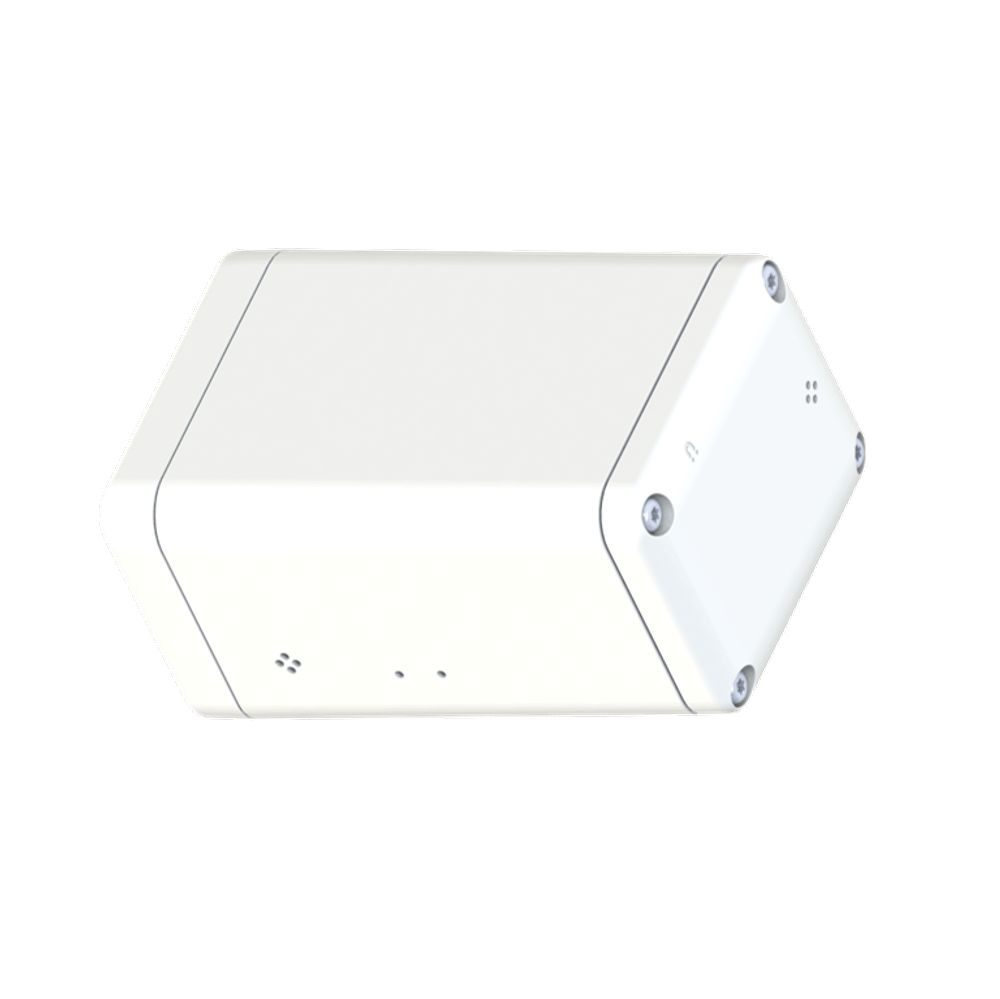 Summing up
The technology used in cargo tracking is often expensive. A single system costs thousands of dollars but does little to monitor cargo in real-time and often cannot provide its exact location. However, the small sensors that TEKTELIC manufactures are low-cost, easily deployable, and highly effective. Our sensor technology folds different devices with features necessary for tracking and can be embedded in any LoRaWAN-based solution. On-demand usage model, on which our software is based can provide accurate geographical location, so you will detect inspection points in advance for better time-management of the parcel. Additionally, sensor technology folds such devices that can give you speed alerts and motion alerts on the door opening, so you will know if somebody opened the truck with items, at what place and time.
With the growing importance of supply chain efficiency, IoT cargo tracking solutions are a must-have. IoT technology enables you to track a shipment's progress in real-time. Unlike other systems, IoT-based devices enable you with detailed information about the location and time of your shipments. Its advanced features make it easy to monitor the movement of cargo. These smart sensors and solutions can also be linked to other internal systems, making it possible to get the most out of the system.
In this day and age of globalization, businesses can easily take advantage of shipping tracking technology to enhance their customer experience and minimize their risks. All you need is to become a part of the smart network, which you can do as a TEKTELIC customer.
For further information and help, please contact the TEKTELIC support team.
To be informed about our
latest news 
subscribe to our newsletter