How to Build a Successful Smart City?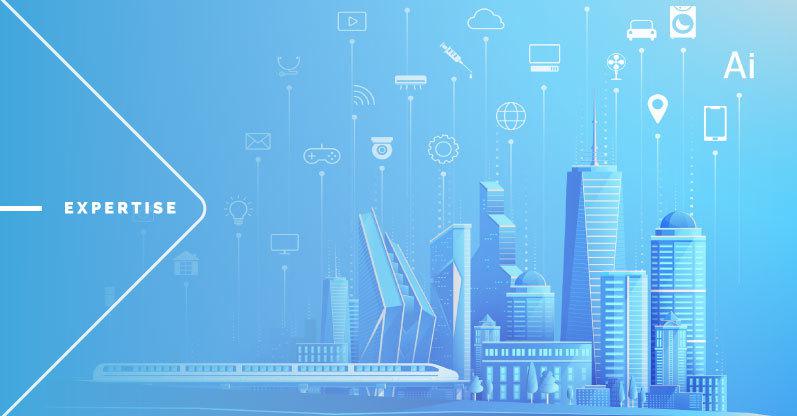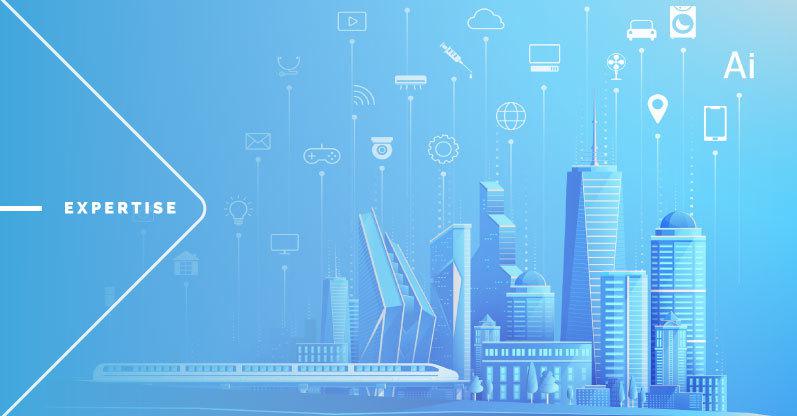 A smart city can improve the lives of citizens and generate new economic opportunities. Smart city projects rely on an extensive network of IoT devices and a dedicated community to make the best of their potential. Some examples of smart cities include letting residents plan their trips without traffic delays, adjusting traffic patterns, and dimming lights when no one is around. IoT-based smart city solutions can also monitor buildings and detect leaks, giving the city an opportunity to optimize urban planning. If the community and municipal governments are ready, a smart city will be able to grow with the help of new technologies.
The main foundation for a smart city is advanced new technology. This includes a critical mass of smartphones and sensors, as well as high-speed communication networks integrated into the city infrastructure. The next step involves implementing specific applications. The right technology and application developers will help translate raw data into action. The last step is to implement and measure the smart city's solutions. A successful smart city will be able to provide rich contextual data and identify issues before they become problems.
What is a Smart City?
Before we start talking about the actual realization of smart city ideas using IoT, it is necessary to understand the essence of smart cities and smart buildings. Essentially, smart building and smart city is a part of the ICT framework that involves the creation of a network of intelligent devices and objects that transmit data via WiFi, LoRaWAN networks, and cloud technologies. Cloud applications that receive, analyze, and control real-time data can improve the lives of citizens and municipalities. Citizens can interact with the smart cities ecosystem through simple smart city technologies like mobile devices, connected cars, other electric vehicles, and homes. Smart technology and data can save time and improve the sustainability of public services and the city as a whole.
The Internet of Things technology used to implement smart city initiatives in the existing infrastructure can be found in any aspect of city management. For example, smart parking sensors can be installed to track available spaces and accept payment digitally, which will solve the problem of traffic congestion and improve the quality of city life. Another example of the use of communication technologies is the facilitation of data sharing. When city officials will optimize the data collection process, it will be much easier for residents to perform such regular processes as tax payments, utility payments, and deal with documentation in general.
These solutions are ideal for cities that want to reduce costs while maintaining a high level of safety and comfort for residents. Business models based on IoT smart city architecture can even work with existing systems for street lighting and other infrastructure. The goal and essence of a smart city are to create a city that improves citizens' quality of life, providing them with data-driven insights, a high level of digital security, and connected objects that can help overcome challenges related to big data capture.
Why do we Need Smart Cities?
Smart city technology projects are a necessity in the modern world since smart city planning can boost the innovation process in the city, and improve quality of city services. Additionally, we have to note that IoT technologies for smart cities are becoming more and more popular day by day. For example, an IoT case study on smart city development shows that currently 56% of the global population lives within urban areas but by 2050 the number will rise to 70%. During this decade urbanization will increase to 2.5 billion people in cities. That is why sustainability is imperative for the communities and the cities infrastructure. In 2015 a total of 193 countries agreed on an SDG-level plan for Sustainable Development, which is greatly dependent on IoT solutions for smart cities. IoT applications for smart cities can provide a great deal of support to businesses and local authorities of the urban areas.
Smart city IoT architecture can have a positive influence on the community and infrastructure. For example, IoT smart traffic lights are easily connected to smart cars and can be programmed to switch lights based on traffic conditions. This will help municipalities improve their community services and cut costs in the city budget. The use of IoT in smart cities also helps to create cost-effectively and environmentally sound smart city buildings. Smart city implementation models based on IoT technology stand out from others because of their low cost, sustainability, and accessibility.
What are the Essential Parts in the Implementation of Smart City Projects?
Building a smart city requires a strong relationship between the government and the private sector. The government officials must have a clear vision for the city's development and ensure that it has a good infrastructure, which is a key enabler of innovation in digital cities. In addition, successful smart cities must be integrated with existing operational practices. The government and private sectors should be working together to build a smart city. So, we may safely say that public-private partnerships play a great role in the establishment of smart city IoT project ideas. This partnership between businesses, communities, and city-power representatives will make sure that IoT and smart cities projects are successful. In the world of smart city applications, there are many challenges and opportunities, but the results are well worth the effort.
Consistent Governance Model
Although there has never been a clear answer on which governance models are best suited to implementing a smart city strategy, everyone can agree on the need to study and select a strategy that will support your city in its smart city initiative. Among the smart city IoT examples, we can outline the City of Melbourne, which has recently created the Smart City Office that supports council planning through smart devices. This smart city project greatly supported by the government is able to address different needs of the community, starting from the initiatives for people with special needs and ending with a 24-hour pedestrian counting system. Other cities also contribute to the development of a special smart city plan on advanced infrastructure. For example, one IoT smart city case study shows the success of the smart Dublin project. Smart Dublin comprises a group of representatives from four local governments and the Dublin City Council who have agreed on what is right for Dublin City, and how will be better to create communities able to support innovation. Such smart city projects will create a platform for well-thought-out informed decisions, and integration of new technology.
Sustainability as a Top Priority
To achieve sustainability in a smart city, a city needs to invest more than half of its resources in its human capital, infrastructural capital, and public infrastructure. This will result in economic growth that is sustainable and contributes to a high quality of living. In addition, investments in human capital will promote participatory governance and the intelligent use of natural resources. To achieve this, cities must embrace green technologies creating strategies for overcoming environmental challenges.
Sustainable cities should be a place that values the environment. Climate change and environmental impacts are a large part of sustainability in smart cities, and these areas need to be addressed. An IoT platform for a smart city should be in tune with the natural environment, and urban planning should take into account climate change. This includes roads, bridges, buildings, and transportation. These elements should be energy efficient and have minimal impact on the environment.
Even though sustainability is a top priority, it is not enough for the city to be environmentally friendly, it should be economically viable as well. An IoT analysis found that all the most rapid-growth cities are able to improve citizens' standard of living by cutting their carbon dioxide emissions. It's led by EV charging management, followed by sharing of transportation, pollution control, and connected streets lights and traffic control. Considering this, the role of IoT in smart cities is even higher than it was considered before.
Open, City-Wide Databases and Platforms
In addition to providing a free platform for city-specific data, developing an open database is a key focus of the smart cities agenda. It has proven that making city data freely accessible can have many benefits for businesses and common citizens. Open data initiatives are also an integral part of smart city development as it stimulates innovation by empowering citizens with key data in developing smart city solutions based on data collected previously.
Data-driven smart cities require a robust data infrastructure and can benefit from technologies and platforms such as cloud services. They can be used by all city entities to improve the overall quality of life and enhance collaboration. In addition, data-driven smart cities can use data-driven approaches to improve their overall sustainability. A number of factors influence the development of a smart city including its spatial scale, urban systems, technology development, and instrumentation but easy access to the data and the ability to gather data quickly are among the most crucial factors for a successful smart city strategy.
Focus on People and their Problems
Managing the smart city strategy is difficult and has many challenges. The biggest challenge is to engage people and address their problems in the process. Without this, smart cities risk becoming disconnected from the everyday matters of people, which can be a precedent for the destruction of their sustainable development. The smart city strategy must be understandable for citizens, serving their real needs. Smart cities must work for everyone not only for business actors or producers of IoT devices. A good smart city strategy should focus more on what ordinary people are looking for.
Smart city strategies must focus on people and problems, not only on technology. The public wants to know what's going on, what's happening, and how it will help them. This calls for the high necessity to focus on people and their problems. An IoT platform for smart cities should be open and transparent, as well as involve citizens in all of the processes.
TEKTELIC Smart Solutions for Cities
The first step in building a smart city is implementing the right technology. There are many ways to integrate data, and the most important thing is to choose the solution that will be perfectly suitable for your city's infrastructure. A smart city can provide personalized content to residents through a virtual platform. It can also offer information on the state of the city. When rightly executed, successful smart cities can use advanced apps that can help citizens get the most out of their city.
TEKTELIC, in turn, provides LoRaWAN carrier-grade IoT solutions designed to meet the unique needs of cities. These solutions are scalable and rely on a single platform, enabling a unified architecture for connected devices. They are designed for scalability and reliability and are compatible with numerous global frequency bands, allowing them to be deployed in many different verticals.
TEKTELIC solutions and devices can help regulate traffic flow and avoid traffic congestion on smart roads. In addition, GPS tracking solutions, such as ORCA, provide vital information to fleet operators and managers. Emergency authorities can use Industrial GPS Asset Tracker to track rescue vehicles, preventing accidents and saving lives. Moreover, LoRa Gateways enable secure data transfer between devices and their owners, so using this innovation you can be sure that your data is secured.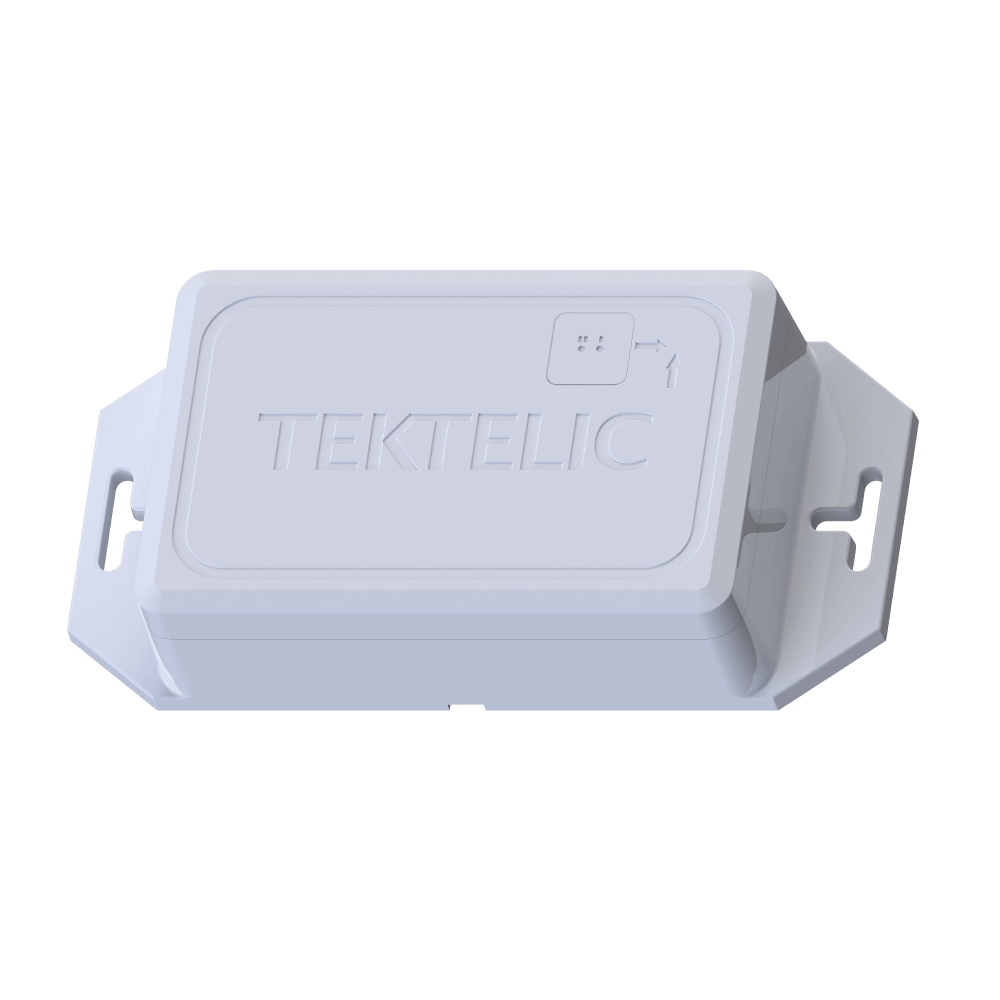 TEKTELIC's LoRaWAN Gateways enable easy integration of smart city applications. For example, KONA Macro IoT Gateway is designed to power the IoT in large cities. This gateway has low power consumption and diverse deployment options. It can be installed on utility poles, lamp posts, roofs, and walls. Its flexibility and reliability make it the perfect solution for cities, even in remote locations. KONA Macro IoT Gateway is also a low-cost, reliable, and scalable gateway for smart infrastructure.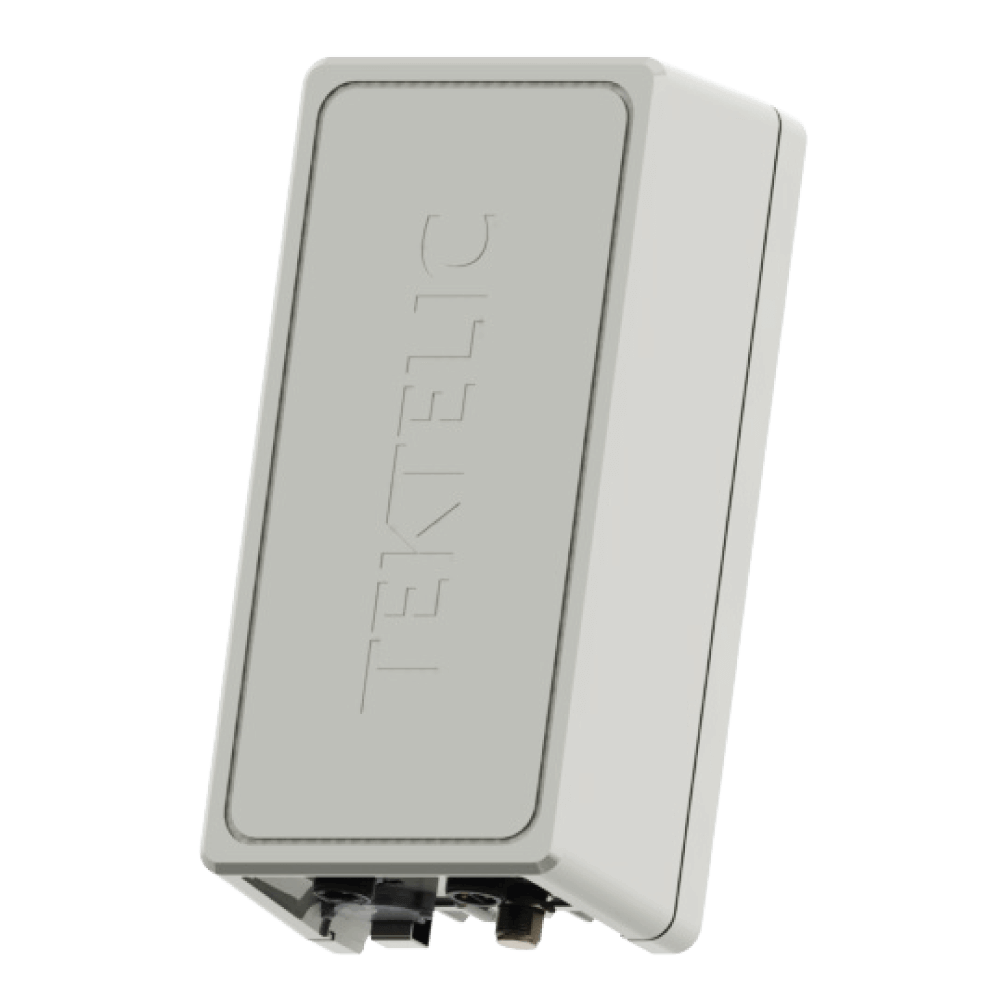 TEKTELIC smart grids and smart meters create a network of connected devices. They collect and share information, including traffic and weather conditions. They can also provide emergency assistance, which can help save lives and reduce crime. A smart city provides better quality of life, and the best way to accomplish that is to integrate IoT technology.
TEKTELIC smart solutions for cities are built on a solid foundation of advanced telemetric capabilities and IoT sensors. These solutions are designed to enable a digitally optimized lifestyle and empower cities. Ultimately, they empower people and improve cities by automating city infrastructures. In other words, they are swift, sumptuous, and connected. So, if you're looking for good and reliable technology for your smart city, get started with TEKTELIC today. Be sure to contact our support team via email at info@tektelic.com for more details.
To be informed about our
latest news 
subscribe to our newsletter