The Future of Agricultural Industry Using IoT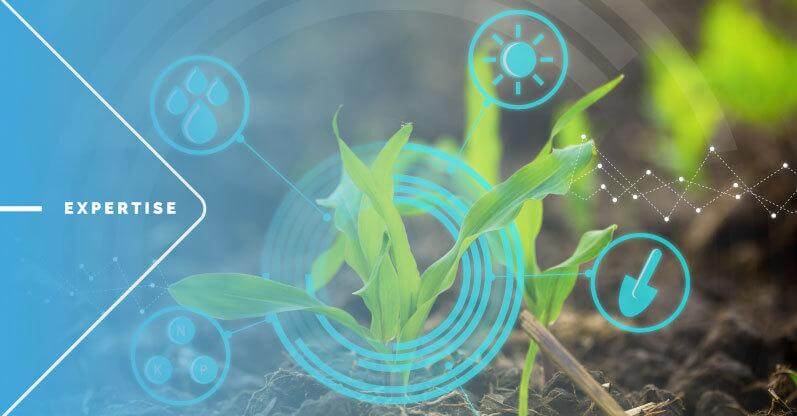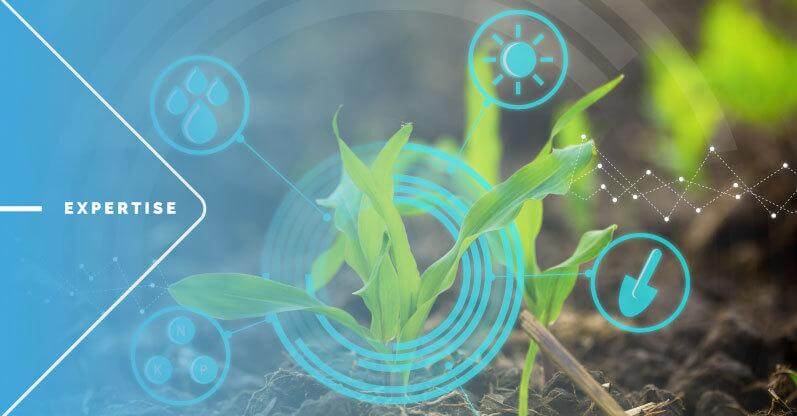 IoT in agriculture can be used to achieve different goals as it can actually transform agriculture. The purpose of IoT-based smart agriculture is to make strategic decisions for the entire farm. As a result, the development of IoT technologies in the field of agriculture will accelerate the adoption of smart farming in the agricultural sector. Agronomists can now benefit from the technology and use the data to optimize their operations. At the same time, with the expansion of smart farming agriculture sensors use, crop monitoring and crop management will be even more effective and useful for the agriculture organization.
Digital technology is revolutionizing farming practices. For example, unmanned aerial vehicles and ground-based drones need only be inputted with data about the fields they are monitoring. They can collect data-specific information on plant count, soil composition, pests, and fertilizer use. The collected data is processed centrally in the IoT agriculture platform and analyzed to encourage farmers to make informed decisions. It's interesting to know that precision farming devices can gather data 40 to 60 times faster than manual labor. So, the application of agriculture technologies is the future of the agriculture industry in many ways.
The Main Purpose of IoT in the Smart Agriculture Industry
In order to clearly understand the purpose of IoT agriculture devices, you have to understand how can IoT help in agriculture farming processes in general. While the concept of smart farming is not new, and, most likely, large-scale farming operations already have incorporated it; for mid and small-size farms, it still remains a niche concept that hasn't been widely adopted. Its adoption has been growing in countries around the world, and it's now the norm for many farm owners in developed nations, but in developing countries, it is still something new, which calls for the understanding of how to use IoT in agriculture. It's important to consider the context in which the Internet of Things technology will be implemented. There are various technologies that make modern agriculture more efficient and cost-effective. They can also be used in conjunction with each other, for instance, in order to increase the efficiency of existing smart agriculture sensors.
So, speaking precisely about the main purpose of IoT technology in crop production, we can outline full digital transformation and optimization of agricultural operations. The IoT in agriculture is helping farmers meet the growing demands of global agricultural production. With a population of 9.7 billion by 2050, the agriculture sector needs to adopt new technologies to help meet this demand. Currently, shrinking agricultural lands is a widespread problem for the global population, and that is why a smart agriculture system is of such great importance. It is important to analyze data on weather patterns and world population demands and even climate forecasts. Moreover, connected devices will enable farming operations to meet food demands with high equipment efficiency, despite the environmental impact and climate change. Precision farming technologies will enable farmers to save on labor costs, and extra time spent to identify sick animals or for crop health assessment. Smart agriculture gadgets can automate multiple processes, which makes IoT-based smart farming such a popular option for the future of agriculture.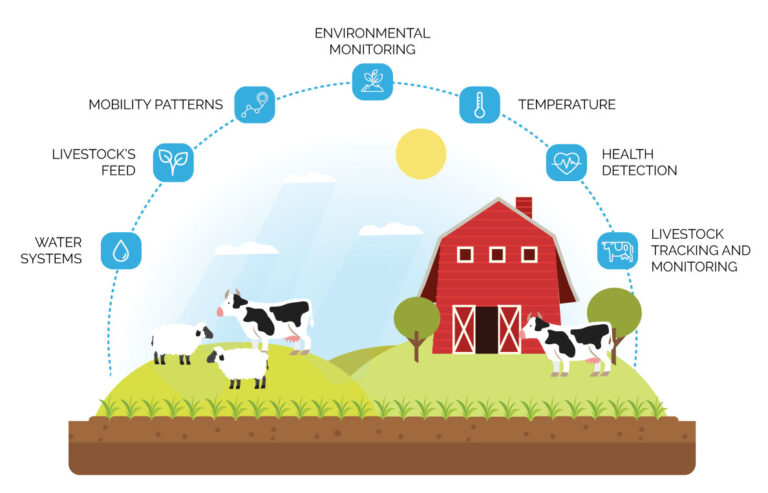 Nevertheless, the implementation of smart farming technologies in the field or the realization of a smart agriculture IoT project is a complex process. That is why, it is necessary for the actors of the agriculture business to fully understand the essence of smart solutions and what benefits they can actually bring to a particular company, farm, plant, or crop yields. The benefits should be clear to all farm owners, smart greenhouses, and other actors in the farming industry. Additionally, smart IoT solutions should be worth the cost. The process of deployment is often time-consuming and costly, so it is important to choose the right technology for your needs and the conditions of your farming process. Approaching the agriculture IoT solutions wisely, you will definitely find an appropriate IoT-based intelligent agriculture field monitoring system for your niche in the agricultural industry.
Benefits Smart Farming Technologies can Bring
Industrial IoT technology can bring a wide range of benefits to precision agriculture and is a driving force for ensuring high yields, sufficient field conditions, and better product distribution. Smart or precision farming has only recently become mainstream, thanks to advances in technology these innovational technologies can bring. Mobile devices, high-speed Internet, low-cost satellite communications, and farm equipment are just a few of the latest developments that can improve the production efficiency of the farming sector. The emerging trend of digital agriculture is aimed at developing actionable insights from data and combining them with smart agriculture.
Costs Reduction
The IoT technology will enable farmers to grow better crops at lower costs. The agriculture IoT devices can help them identify herd health, predict crop water requirements, and collect environmental and machine metrics. An IoT-based agriculture monitoring system will reduce the number of visits to check on crop spraying, equipment performance, and the condition of arable land. A smart irrigation system will contribute to the production process and exponential growth, helping farmers close the issue of over-watered or over-dry plants. Such environmental sensors will allow farmers to facilitate IoT data collection, improve predictive data analytics and pest control, and improve production efficiency.
Better Data Analytics
IoT in agriculture will also help the smart farming industry by integrating artificial intelligence into agricultural operations. With high data collection frequency, there is a need for various smart agriculture gadgets that can send data collected to the cloud-based platform. Smart farming devices can process all this real-time data and send it to artificial intelligence that will sort through that real-time data to find the most effective solutions for crop growth, crop health, and livestock well-being. Whether precision agriculture actors are using agricultural drones for aerial surveys, automating robots for plant monitoring, or other devices, smart cities technologies and cloud computing will make the future of their farming brighter and more efficient.
An Increase in Overall Operational Efficiency
In addition to the abovementioned benefits, IoT in agriculture can also help farming businesses save money and improve yields. For instance, IoT sensors can assist farmers to monitor water levels, soil quality, nutrient levels, crop's growth progress, crop quality, and livestock tracking. In addition, crop farming devices can remotely monitor weather conditions and alert farmers when a crop needs to be watered. IoT tech is way cheaper and better than weather stations or aerial drones in many aspects. IoT applications don't need manual intervention and can automatically adjust to climate conditions collecting data. These crop management devices are already in use, and with more popularity and expansion, they can help make the process of organic farming more efficient and profitable contributing to a smooth supply chain operation in the framework of the industrial revolution.
What's Next in Smart Farming?
In the coming years, with the current green revolution, smart farming confidently goes to a range of new trends opening for new use cases. Smart farming definition nowadays extends far beyond the application of some smart devices. Now, when we are talking about smart farming, we emphasize the minimization of manual intervention in all processes and the replacement of the human workforce with smart machines. Industrial IoT solutions for agriculture are gaining incredible popularity and changing the way of agriculture perception.
The Rise of Smart Agriculture Sensors
Along with the increasing popularity of the Internet of Things, there is a rising interest in IoT agriculture sensors. By collecting metrics about crops and livestock, intelligent sensors allow farmers to improve their farming operations. The ultimate goal is to increase the number of crops, minimize waste, and maximize the efficiency of human labor. In addition, smart agriculture sensors stimulate farmers to optimize the use of arable land through predictive analytics.
A soil sensor, in turn, can be used to measure crop health and soil moisture. This wireless soil moisture sensor will encourage farmers to reduce the amount of fertilizer they use while boosting yields by up to three percent. These sensors can also monitor the health of livestock and minimize waste. Adding IoT technology to agriculture will benefit farmers in a wide variety of ways. Additionally, if sensors have machine learning capability, they will update regularly to provide information necessary for the best farming purposes.
Trend on Computer Imaging
The latest trend on computer imaging in agriculture is remote sensing imagery, which can offer valuable insights into crop health and yields. Modern satellites provide free, high-resolution imagery for farming purposes and smart greenhouses. They can create detailed maps for vehicle tracking, soil conditions even staff performance. The use of satellites for agriculture has spawned many new possibilities in precision agriculture. This technology can also help in identifying pests diseases and other problems. It is also possible to use agricultural drones to monitor the weather and base the watering schedule on it.
The biggest benefit of using computer imaging IoT devices is that they reduce manual work. This can help farmers manage acres of land better. These sensors can also tell them what kind of finite natural resources to apply and when. They also provide farmers with crop monitoring opportunities, livestock monitoring, and soil quality tracking. With information on soil condition, livestock health, and weather conditions, farmers can adjust their production accordingly. Furthermore, these IoT smart sensors and other devices can also prevent crop losses and maximize yields on the same amount of land.
The Increasing Popularity of Robotics
There are many applications for robotics in agriculture, including picking, harvesting, and pest control. Agricultural robots can perform numerous physical farm tasks, from planting seeds to weeding. These systems can be as autonomous as a rolling cattle mustering droid or as interdependent as smart operational components on a variable rate tractor. For example, a robotic picking system can pick tomatoes or lettuce, while an autonomous drone can monitor the environment and respond to commands. Additionally, in IoT- driven agriculture, soil testing and crop analysis can be conducted remotely with the help of agricultural drones, which are becoming increasingly common. This rise of robotics in agriculture highlights the importance of incorporating IoT systems to facilitate data transmission and field analysis.
The United States Department of Agriculture recently announced a $1.15 billion development fund to develop and deploy an Internet network in rural areas with a plan to develop smart solutions in the field. In Europe, the European Union has launched a $9 million program to replace unsafe farm tasks with machines. The European agency has also gotten behind the development of these new systems by improving older farming equipment with autonomous systems. The increasing popularity of robotics in agriculture will not only provide greater efficiency but will also reduce the need for human labor in the industry. Increasing productivity and increased profitability will make farming more profitable and sustainable all over the world. Automation is one of the most cost-effective ways to increase agricultural productivity. Whether you are a small farmer or a large corporation, you'll benefit from using robotics in your farming operations.
What does TEKTELIC Offer for Smart Agriculture?
TEKTELIC Company offers a variety of solutions for smart agriculture. The company offers affordable sensors for soil, air, and light monitoring. These products are seamlessly integrated into the TEKTELIC end-to-end IoT solutions. The company also offers end-to-end solutions for smart cities and other industrial applications.
With more than 12 years of constant development in agricultural IoT solutions, TEKTELIC has developed KIWI to provide accurate data on soil moisture content, temperature, humidity, light, and air quality. The solution's simple deployment makes it easy for farmers and growers to use. Moreover, it offers improved crop yields and lower operational costs. Designed for rugged environments, KIWI is IP67-certified and has a battery life of up to 10 years.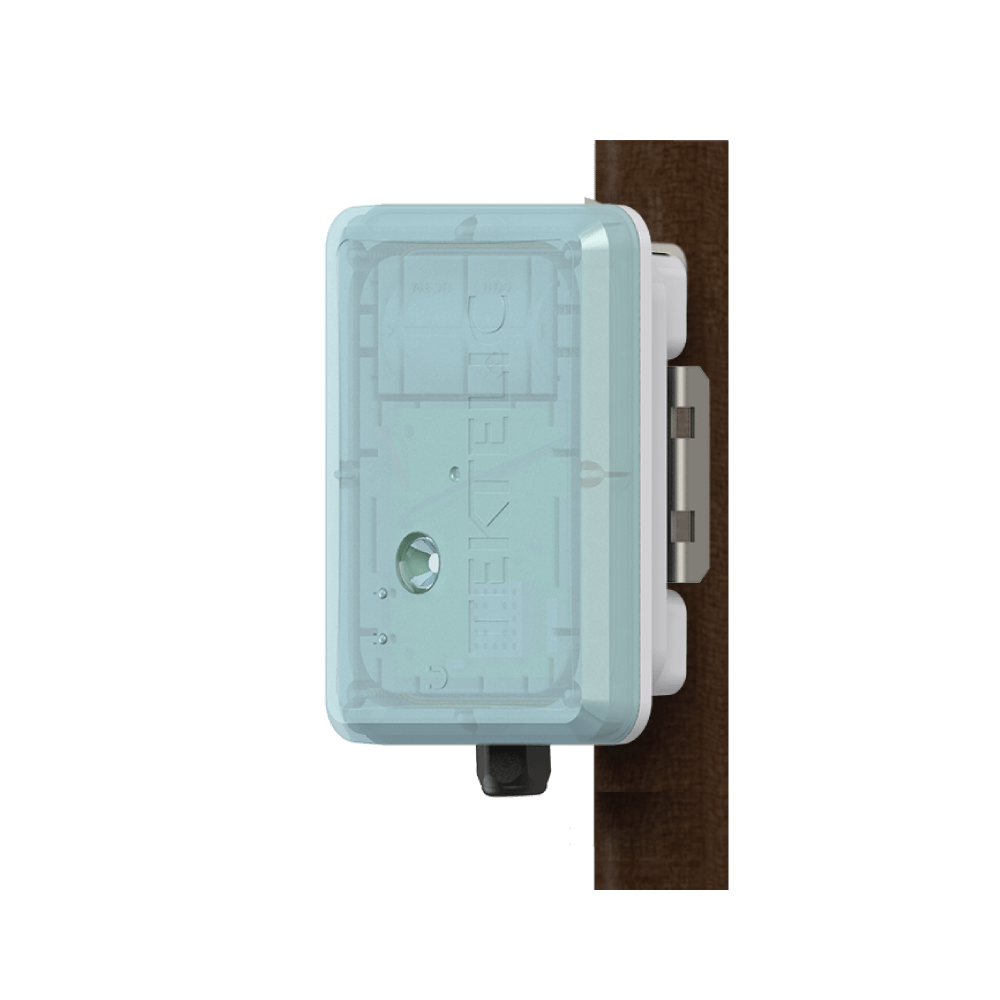 TEKTELIC Agriculture LoRaWAN Sensor can help farmers monitor soil temperature at different depth levels. This sensor can help farmers provide the most ideal growing conditions for crops. TEKTELIC KIWI is used to measure the temperature level of the soil in flower beds, commercial agricultural storages, and smart greenhouses. Knowing the exact temperature and humidity levels of the soil helps farmers achieve high yields and reduce waste. With smart sensor data, farmers can adjust their heating and sprinkling systems accordingly. As a result, they can save more energy spent on excessive heating and watering, and increase yields.
Obviously, the agricultural industry can benefit from the use of IoT sensors as they will help farmers improve their crop yields and profits. However, the deployment of IoT devices can be complex, and sometimes costly. Developing high-quality agricultural sensors requires research and development, which many companies, unlike TEKTELIC cannot afford. One more challenge is safe IoT data transmission between agricultural facilities. They must be able to withstand bad weather, allowing for uninterrupted operations. Fortunately, TEKTELIC offers are a number of gateways to avoid this problem. For example, KONA Macro IoT Gateway is able to withstand extreme weather conditions from -40 to +60. KONA Macro IoT Gateway provides reliable connectivity for outdoor deployments.
This gateway can handle a wide range of environmental parameters. What is more, in-built antennas allow this device to be deployed in remote areas. With the KONA Macro IoT Gateway, farmers can remotely control crops and make strategic decisions regarding the production of their products. The KONA Macro IoT Gateway can also provide real-time weather data collected on the health and growth of plants. So, if you are looking for a reliable network, LoRaWAN networks that are compatible with all TEKTELIC devices will be a great choice for you.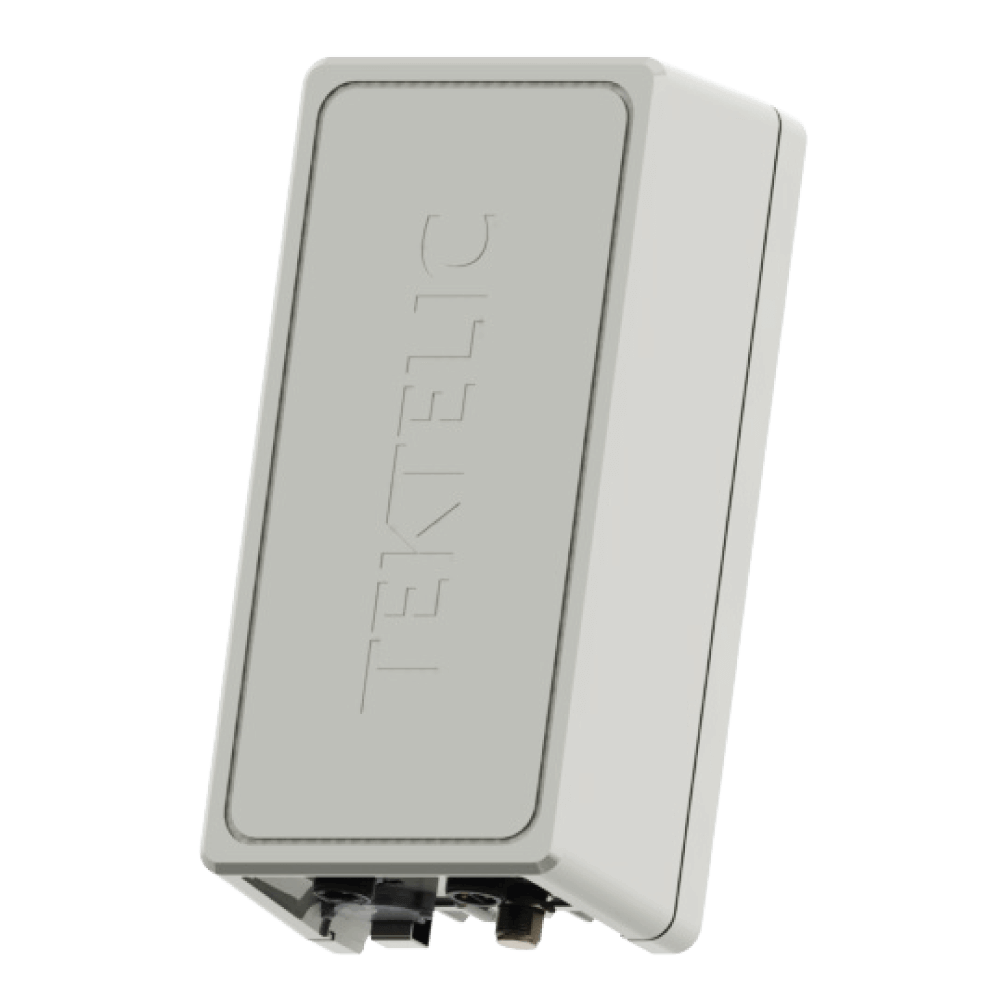 It is important for you to know that almost all TEKTELIC smart devices can be customized to meet the needs of farmers. In addition, they can be custom-designed to collect specific information about the field. We understand that the choice of the sensor depends on the purpose of the solution and the type of information to be gathered, so the TEKTELIC team will be happy to consult you on the device suitable for you specifically. The quality of the sensors is crucial to the success of the product, and we can safely say that TEKTELIC products are high-quality and reliable, so you will be free of any operational troubles using them. In addition to reliability, TEKTELIC smart sensors can reduce the risk of resource misuse because they will provide you with exact data on the necessity to use certain resources. By reducing resource costs and ensuring the health and integrity of crops, our sensors and solutions will help farmers improve productivity and increase crop yields.
Things to Remember
With the right IoT technologies, farmers can make better decisions about fertilizer use, harvesting, and livestock health monitoring, reducing post-harvest losses. Additionally, the IoT in agriculture will help farms reduce their energy usage and repair costs. With the use of IoT-based smart sensors, agricultural institutions can track the health and growth of their crops and animals. They can even detect environmental factors that can negatively impact the health of crops and livestock conditions. The benefits of smart technologies in agriculture are huge. If implemented properly, the technology can drastically increase the productivity of farms.
Considering all the information we have presented and the fast-growing population demanding more food, you should ask yourself whether you still want to deal with delays in your agricultural sphere, or you are ready to begin a new chapter with IoT in agriculture. If you are open to improvements and ample opportunity for a sustainable way of farming, the Internet of Things (IoT) can offer you, it's time for you to make a move and contact us
To be informed about our
latest news 
subscribe to our newsletter