Home Security: From Smart Locks to Smart Ecosystem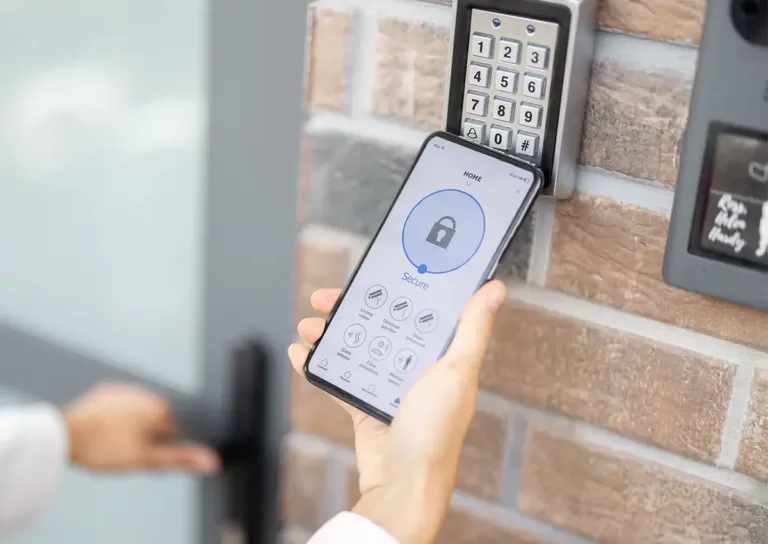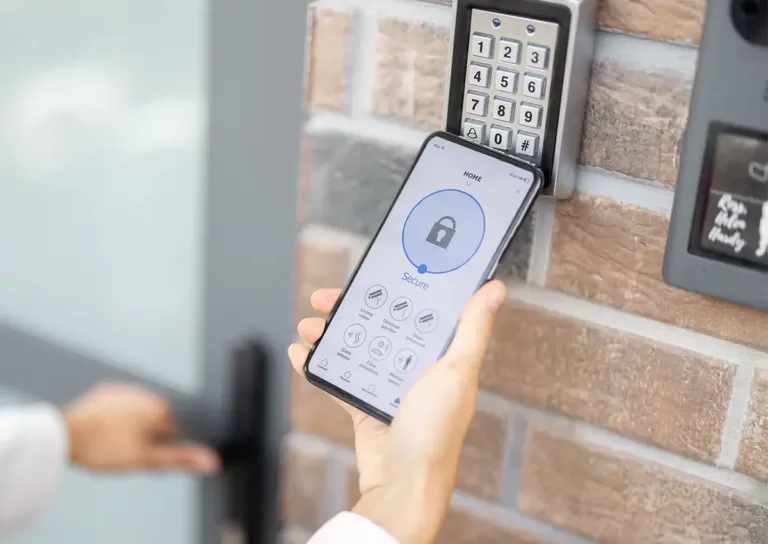 Building an infrastructure for home security is a critical part of protecting your home from burglaries and other threats. For a long time already, smart home devices complying with smart security systems go far beyond simple outdoor security cameras and smart door locks. Now, smart home security systems incorporate many sensors, and data transmission infrastructure, which keeps them functioning properly. In addition, the security products that monitor your home need to communicate with each other, so one more huge requirement for them is connectivity. Also, this infrastructure must be flexible, since changes to one component may impact other components and lead to a chain of changes. That is why, when creating a system for professional monitoring of home security, it's not enough to focus on one or two devices but rather necessary to create an interconnected environment.
What is the Essence of Smart Safety?
Smart home safety is more than just a trendy buzzword in the background of the rising popularity of smart products, but is a practical solution to protect your home. With a network of connected devices, you will create a smart home ecosystem, which allows you to keep an eye on your home and respond to potential threats without having to be there. This can reduce insurance costs and deter thieves. However, a smart home security system can be expensive to install and use, so it's important to choose a system that will give you the best value and ensure connectivity with other devices.
Today's smart building IoT sensors devices can help homeowners make their buildings more efficient and comfortable. However, most homes still don't have the full set of smart home equipment and it may be challenging for the owners to create smart buildings IoT ecosystem on a spot. Such a situation calls for a search for a reliable and knowledgeable provider, who can help create this interconnected system.
How Smart Building IoT Solutions are Helpful for Smart Home Security System?
As we already mentioned, smart home security system is a growing trend, with numerous smart building IoT use cases proving beneficial for the home. These technologies can be used to protect people, property, and even lives creating an extra layer of security. For example, biometrics and voice control recognition devices make home security more effective and warn homeowners if a problem arises.
In addition to improving safety, smart homes can also help make life easier. For example, remote-controlled locking systems can reduce the need for duplicate keys or leave a spare under the doormat as these locks can be opened using a voice command or mobile phone. They can also give temporary access to trusted service providers in case you have some cleaning service pre-ordered or workers to come. With IoT applications in smart buildings, it is also easier to determine if doors and windows are locked without having to physically examine them.
Another great benefit of smart safety at home is the remote access to the surroundings of your home with the use of outdoor cameras. With these devices, you can create virtual boundaries and get alerts when someone breaches them. This is especially useful for swimming pools, as teens have a notorious habit of "pool hopping." Here, we can also mention the use of glass break sensors and entry sensors used for professional monitoring of a building.
How to Create a Smart Security System?
In order to create an effective smart home security system, it is necessary to combine different smart devices into one smart system. The Internet of Things technology and LoRaWAN are a good choice for this matter and can be easily integrated into smart home security systems. The Internet of Things (IoT) connects smart security equipment together, allowing the devices to communicate with each other for better smart home integrations. Besides, smart home Internet of Things technology is becoming increasingly affordable as well as the cost of sensors and communications continues to fall, creating a great value for the users.
Starting with Well-Known Smart Locks
A smart lock is a smart device that can be controlled by a smartphone application. The lock can also be connected to other smart home devices such as home security systems, sending alarms if it is broken or damaged. Most smart locks are wireless and can communicate with other smart home devices through Wi-Fi. However, while technology can be useful, it also has some drawbacks. For instance, smart locks that use Wi-Fi to communicate with each other will drain the battery faster than devices that use low-energy radio waves, resulting in smart locks being out of service for some periods of time.
Integrating IoT Sensors
Using IoT sensors to monitor your home will allow you to know about surroundings, people, and even potential events to happen. Motion sensors help to know who is coming and going and what they are doing as usually burglars deactivate indoor security camera even before entering the property, while they may not be even aware of motion sensors because of their small size and sleek design.
Motion Sensors
The main type of IoT sensor suitable for a smart home security system is a motion sensor, which detects movement. These devices are often built into doors and windows, which allows you to monitor who is coming and going from your home remotely. This can be especially helpful if you are not home at the time. The system will ring alarm and alert you if there is any untoward activity, such as someone breaking into your home without your knowledge through garage doors or backyard, or even the front door.
Lighting Sensors
Smart lights or lighting sensors are a good choice to increase home security as well because this smart home device can alert homeowners if the lights are turned off, which can be a disturbing sign. Burglars can do this to decrease the recording quality of outdoor cameras and increase their chances to sneak into the house without being noticed. Besides, some lighting sensors are equipped with motion detectors as well, allowing them to send push notifications right to a mobile device not only when there is some change in lighting but also when the motion is detected.
TEKTELIC has a great device serving both of these purposes. VIVID is a perfect wireless sensor equipped with the PIR lens, so it detects motion, light, open/closed doors and windows, leaks, and can measure temperature/humidity levels. Besides, VIVID has an extensive battery life of up to 10 years with a variety of mounting options (Wall, ceiling, or table mount configurations). so it will not be an issue to deploy the sensor on the house premises.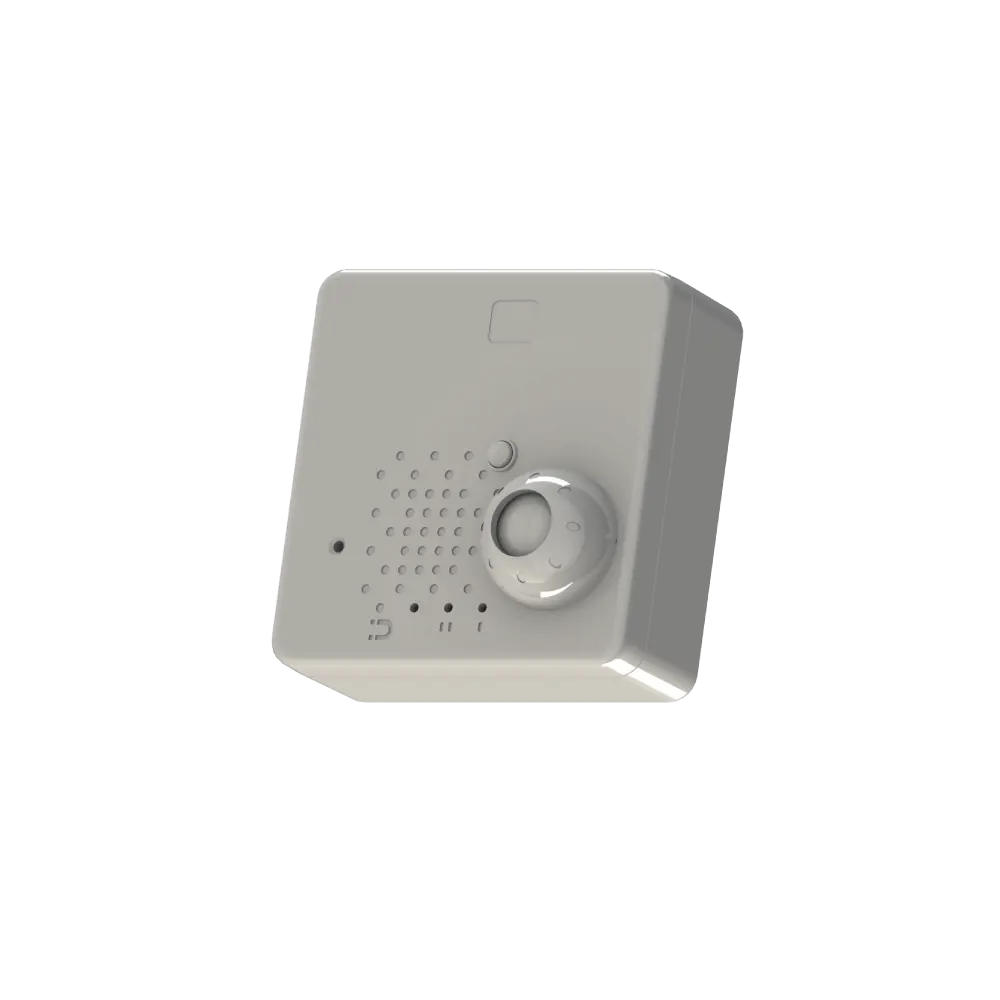 One more important point to mention here is that TEKTELIC VIVID devices have already proven their use in home security. We have a successful case with our partner in Germany, proving the ability to solve security issues with VIVID sensors. In this case, with the help of VIVID sensors, it became possible to access the current status of the doors and windows using mobile devices without the need to pay extra money to some outside security companies.
Smoke Detectors
IoT sensors are becoming more popular as people start using them for security. These devices can monitor your home and control appliances remotely, giving you peace of mind that your house is secure. Smoke detectors are no exception and they ensure timely fire prevention, increasing the safety inside the house. Some smoke sensors even give you the option to control certain appliances from your mobile device, enabling two-way talk between the end device and controlling one, which can be a mobile device, PC, or any other gadget.
Using Wearables
If you're concerned about your's and your family's safety and you want to make sure that your house is protected from break-ins, wearables designed for home security can help. With the help of IoT technology, many wearables are compatible with home security systems. Some wearables can even alert first responders to medical conditions and safety issues triggered by voice commands or even the body position of a person.
The drawback of wearables, though, is that they can be easily hacked by someone with the appropriate skills and access. For example, a hacker can use sound waves to find a person's location or health data. Also, some even well-known brands and manufacturers ship their wearables without basic security mechanisms making them vulnerable to outside attacks. In addition, third-party apps often do not meet basic security standards and can compromise sensitive data. With this in mind, choosing wearables, you have to make at least preliminary research on a potential sensor provider and analyze its reliability.
Wearables are devices embedded with built-in sensors that record bodily movements, provide biometric identification, and aid in location tracking. The most common types of wearables are activity trackers and smartwatches but for safety's sake, panic buttons and location trackers are much more useful and have to be taken to attention as well.
TEKTELIC has a device for this purpose as well. For example, FINCH being a wearable panic button device can be an effective choice for ensuring children's safety at home, seniors, or any other residents staying alone. This sensor is battery-powered and can last for up to 5 years with no recharge. Additionally, no wired contact is required and you can use it anytime and anywhere you need.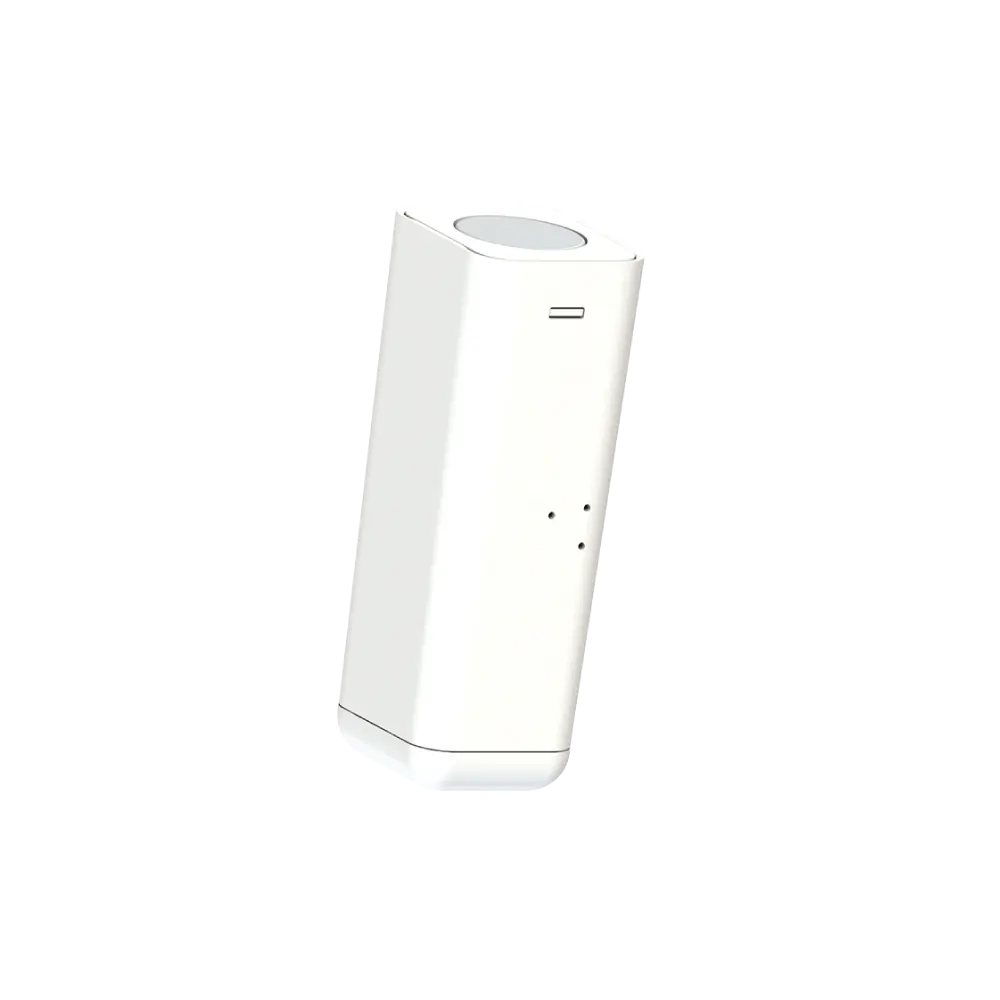 Automating the Building
IoT can be used for home security in a variety of ways. It can be used to control door locks and give temporary access to distant family members or guests. These devices can even log who opens and closes a front door for further record. IoT-driven devices offer full control of the home security system. They include smart door locks, security cameras, motion sensors, and smoke detectors. These devices connect to a central hub and can be controlled by residents with a wall-mounted terminal or a mobile device connected to cloud services.
However, with the growing popularity of IoT devices, security and privacy concerns have arisen. Cybersecurity risks are never far off. While they are more difficult to deal with than physical crime, IoT devices need to be protected against attack. Many of these devices are wireless and vulnerable to viruses and eavesdropping. So, it is better to choose those operating on a secure network because Wi-Fi is easily disposed and also you need to pay attention to data encryption.
Creating a Chain of Compatible Devices
It is worth noting that home security is not only about invasion. The best smart building infrastructure is the one, which includes smart lock systems and video doorbells together with leak sensors and CO2 monitors. It is critically important to know if there is any leak occurrence as it can influence electric devices and also lead to costly repairments. Speaking about the importance of CO2 monitoring, we can mention the consequences of poor air quality for a person such as dizziness, deprived cognitive abilities, and shortness of breath. These effects definitely can be considered a threat to residents' safety and security.
There won't be excessive to mention COMFORT and BREEZE sensors, which were designed with the aim of solving the abovementioned threats and subsequent problems. COMFORT is a super small sensor, which can immediately detect water leaks, temperature and humidity changes, and light. This sensor is also perfect for movement detection of doors and windows, making it the best smart solution for your home. COMFORT sends immediate alerts to the assigned device as well and can trigger certain events such as water shutdown in case of leaks or HVAC system to optimize air conditions.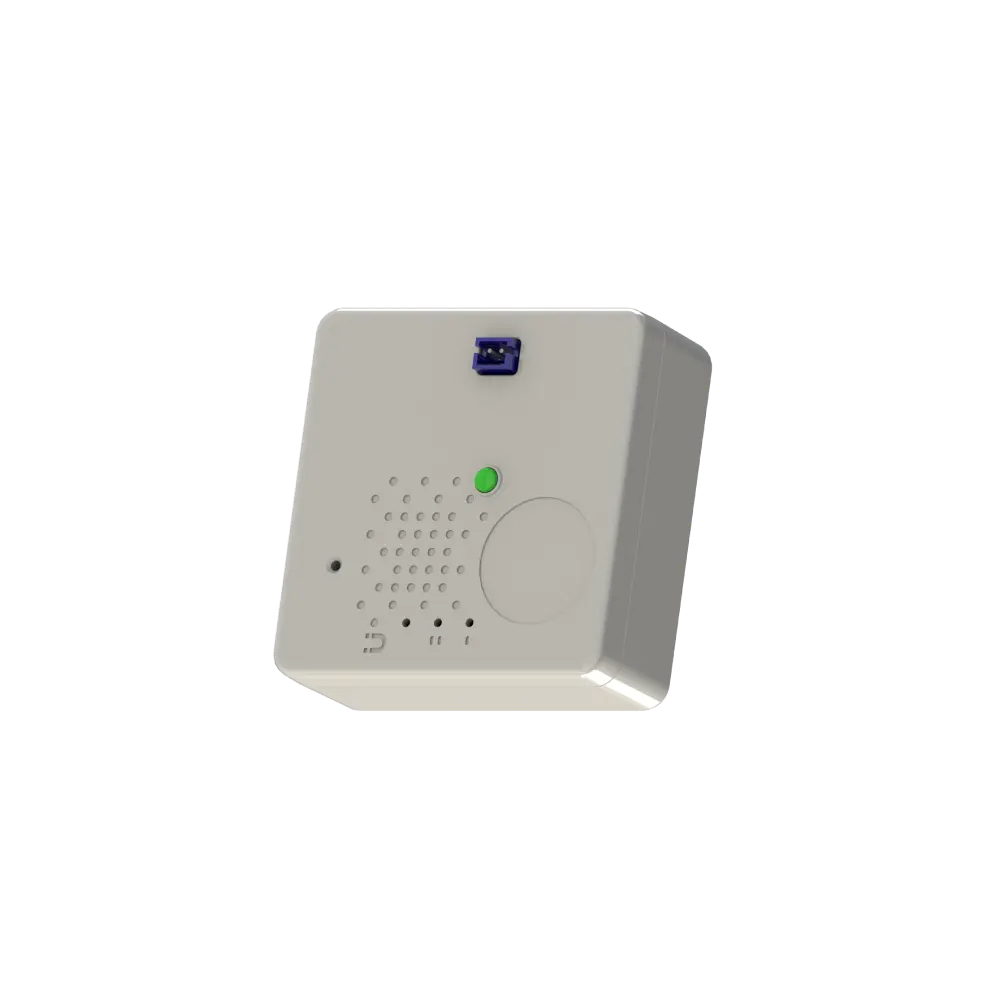 BREEZE, in turn, was created for simple and comprehensive CO2 measuring and ambient environment monitoring. The optimized battery power makes it a long-lasting solution, while simple deployment allows mounting it to the wall ceiling or table. It is also pairable with an E-Ink display, which you can place on the table or near the entrance to be always aware of your CO2 levels, barometric air pressure, temperature, and humidity. BREEZE also has the ability to trigger other devices and has user configurable parameters and thresholds.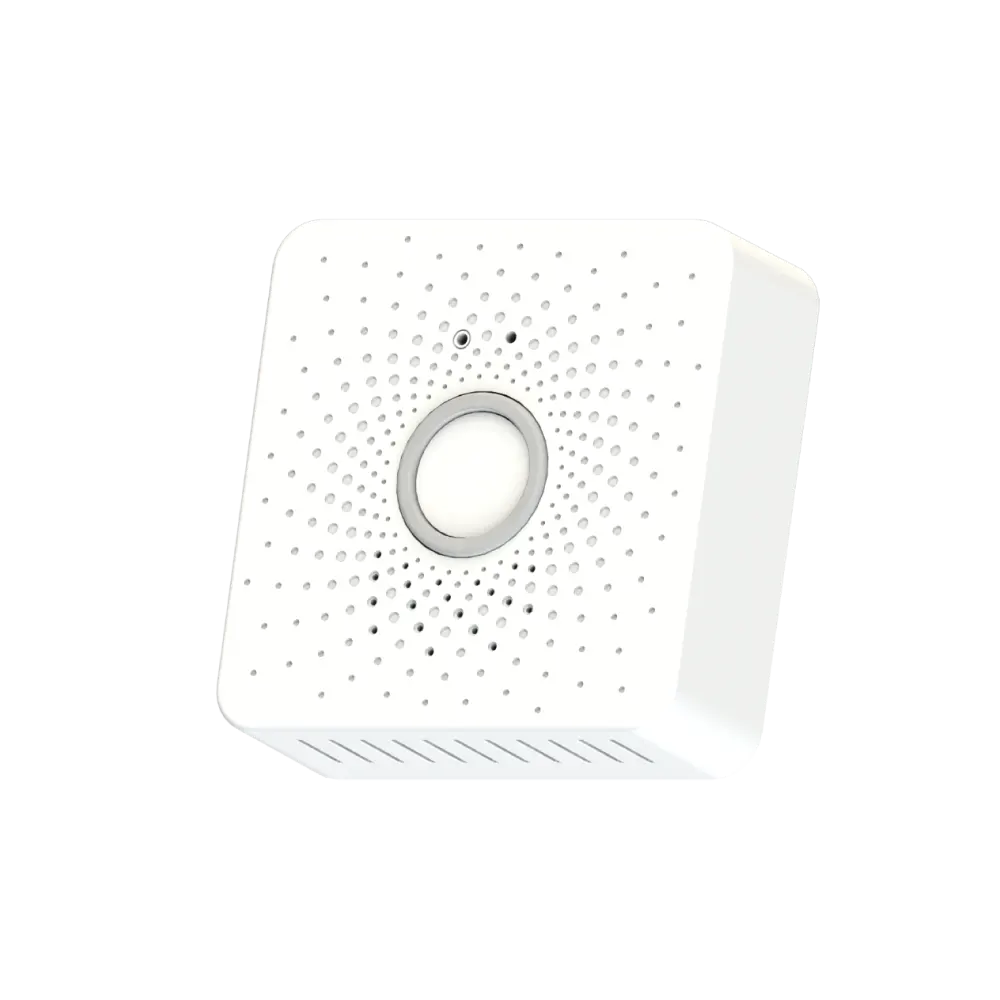 Wrapping up
IoT devices are becoming more accessible and more necessary in the everyday life. You can now bring your smart home devices with you anywhere you go, making them useful even if you're not at home. These devices can even improve your entertainment system or home security system. It's not only about a smart lock, voice control, or smart speaker connected to your turntable. The smart home ecosystem is much more extensive now and can actually make your life safer and more comfortable.
One more important takeaway is that using IoT in home security also helps you save energy and money. For example, you can control your air conditioner remotely, see what the conditions inside your home are like, and turn it off at all if you are away for long and don't need a space to be ventilated. Opening the world of IoT, you will have unlimited possibilities for improving your building. Don't hesitate to contact the TEKTELIC sales team as well, they will help you choose the best device for some security and better living.
To be informed about our
latest news 
subscribe to our newsletter