How are Smart Cities Beneficial for World Economy?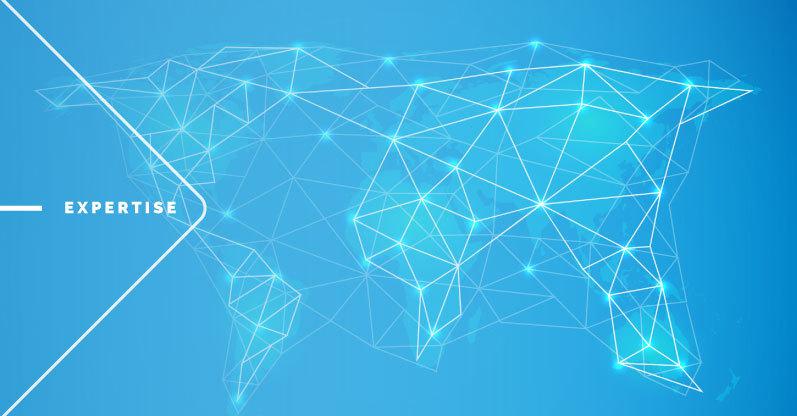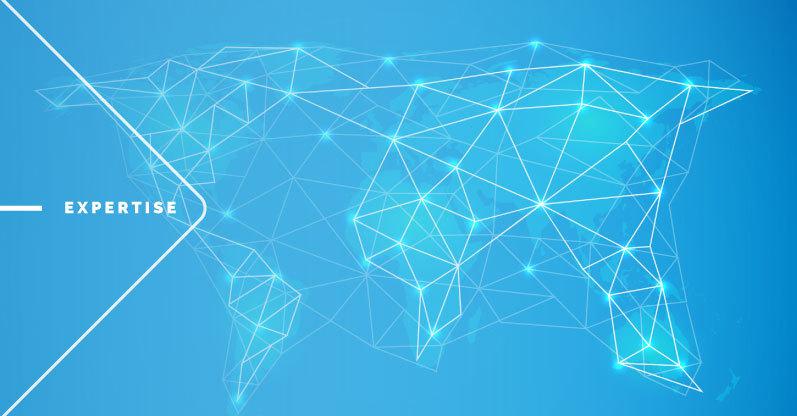 Smart cities are becoming increasingly popular, as they offer a number of benefits for both economic development, urban planning processes, and the environment. By improving smart city infrastructure and using machine learning techniques, smart city technology can make a significant contribution to global economic growth and cost savings. A smart city within the framework of an inclusive urban world can lead to numerous economic benefits.
A smart city can increase productivity and lower the costs of the formal and informal urban economy. Even a single IoT solution for smart cities can also improve public safety by providing city policymakers with the relevant data for proper disaster risk management. In addition, a smart city can improve the quality of life for residents by creating a more inclusive urban world for increasingly aging societies. The government's investments in smart city IoT project ideas can lead to a huge expansion of the world bank economy and the city's citizens will be more satisfied with their lives and a local government.
The world economy already can see the benefits of IoT in smart cities. Smart city implementation models based on IoT technology create communities that are constantly becoming more connected to each other. It can efficiently connect workers, service delivery systems, and even cell phone data records. As a result, smart communities can better serve their citizens and the urban environment in general. A successfully implemented smart city project using IoT can generate cost savings on different statements of urban areas and create new business opportunities on the costs saved.
Better Resources Management
One of the main benefits of smart cities is that they provide a more efficient way to manage resources. For example, by monitoring energy use and traffic patterns, smart cities can optimize the use of resources and reduce wastage. This not only benefits the environment but also helps to keep costs down for businesses and citizens.
Global evidence shows that applications of IoT in smart cities will also decrease the amount of inefficient use of water and electricity (Hammi, Khatoun, Zeadally, Fayad & Khoukhi, 2018). Such infrastructure improvements will reduce the amount of energy used even in large urban areas. These smart city solutions can also be useful in improving the health and safety of residents since, currently, the world's population is strongly affected by unhealthy or unsafe conditions caused by energy production plants and factories.
IoT-based smart city solutions, along with boosting the economy can improve people's lives. They can promote energy efficiency and tap into neglected sources like an urban waste for sustainable development. There are a lot of smart city IoT examples in both developed and medium cities around the inclusive world. For instance, Fujisawa is one of the connected cities consisting of 1000 homes in Japan that eliminated 70% of its carbon emissions by switching to solar power (Hornyak, 2011). The initial smart city investments were fastly returned since smart city technology gave the region an opportunity to cut expenses significantly. Such a scheme can be especially beneficial for small and medium cities alliance, which usually lack funding and economic development.
Additionally, smart city ideas using IoT can also promote renewable energy. By reducing losses and increasing the energy efficiency of basic services, they can improve the quality of life for their citizens. For example, Fujisawa, being a city that promotes renewable energy, can return 30% of its energy back to the grid. With smart city IoT architecture, it becomes possible for city's governance to spur economic development that will lead to higher economic density.
Reduced Costs on Extreme Weather Events Consequences
Several years ago, extreme weather events exacerbated due to the complicated state of the environment we have now. Different kinds of disasters in the natural environment are becoming more common and smart city technology with government support can help to mitigate their effects. By improving infrastructure and using machine learning techniques, cities can make a significant contribution to global economic growth and develop flood models that supported resilience infrastructure plans. At the same time, world governments together with the World Bank stand ready to provide support for the initiatives aimed at the urban sprawl and disaster preparedness programs.
Sustainable development programs together with artificial intelligence systems can identify problems before they can happen since they can forecast a particular risk. The use of smart sensors can help identify tilts in buildings, cracks in bridges, and even detect the temperature of a building before it collapses. This technology can help prevent incidents and save lives. For example, as land global practice shows, even developed preventive flood measures can increase a city's competitiveness in the sphere of overcoming particular challenges. IoT technology facilitates inclusion and can be applied to all aspects of life which makes it beneficial to the world economy.
Reduced Cost on Living
In a more inclusive world, where all of us want to live, the cost of living should not be higher than the average salary of a global population living in a city. Currently, in many of the US states, there is a huge percentage of internally displaced persons, who appeared to fall into economic exclusion. The huge challenge now is that economic problems, which are present in many places around the world affect women disproportionately. Additionally, according to a wide scope of studies and social media data, people with disabilities face widespread lack of funds to sustain themselves. It boosts the need to decrease the cost of living to the affordable level for all of the citizens.
According to one IoT case study on smart city, the implementation of IoT technology can significantly reduce the cost of living by optimizing resource use, developing the city's transport infrastructure, and attracting businesses from partner countries (Garg, Bhatnagar & Goyal, 2014). By utilizing new technologies, cities can be developed to be more efficient and affordable. City planning labs will be able to create more developed infrastructure, which is more cost-efficient.
Cheaper Transport Network
Smart transportation organization estimates that urban transportation investments will increase by 25 percent each year in five years. Connected transportation is an effective means of dramatically increasing efficiency across cities. Smart technology helps cities improve service to citizens even when populations grow rapidly and the infrastructure is a problem. Smart traffic signals improve traffic flows and reduce congestion at times of high traffic.
The use of the most common traffic patterns can also help a city in improving its infrastructure. With IoT technology, you can collect detailed terrain information on transport network subject to choose the best routes. Using these technologies will save you both money and time. It is possible to save on petrol consumption and increase the quality of life. Enhanced infrastructure will benefit ordinary citizens and global logistics companies, so they can be more sustainable financially. This can reduce costs and improve the economy.
How Can TEKTELIC Help in Smart City Development?
TEKTELIC has the experience and expertise to help you develop a smart city. We offer a range of services, including big data management, smart infrastructure development, and urban planning. With our help, your city can enjoy all the benefits of smart city technology.
In a current-day environment, when disadvantaged groups face barriers to participating in the economy, big data that is easily gathered with IoT devices can help identify these barriers and conduct rapid assessments to determine the best interventions. For example, if a city wants to know what services are most needed by elderly residents, it can use big data analytics to identify patterns in the use of services by this group. This information can then be used to improve services and make them more accessible to disadvantaged groups. Overall, IoT can play a vital role in helping smart cities to function more effectively.
The main point here is to choose proper reliable devices from a trustworthy manufacturer. TEKTELIC Communications has been working in the IoT sphere for more than 8 years and that's why we can help you to choose a device according to your requirements.
We can offer a variety of devices for city management. For example, TEKTELIC KONA Macro IoT Gateway is a perfect gateway for outdoor deployments. It is really compact in size and light-weighted, so you can easily deploy it anywhere in the city (it can be mounted on a lamp post, utility pole, roof, tower, or simply building wall). It is equipped with cellular modem and GPS antennas, so this device doesn't consume a lot of energy, contributing to the operational efficiency and sustainability of the city.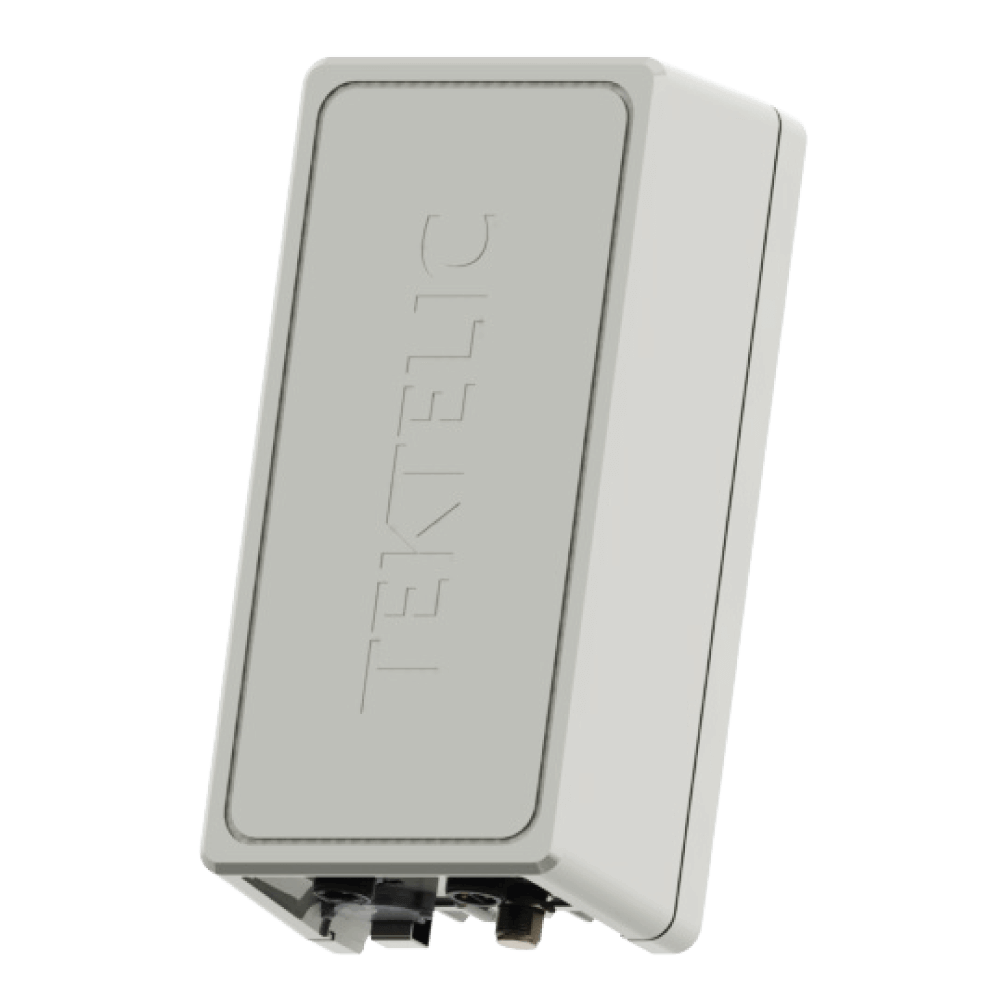 Another device, which is crucial for organizing successful smart city management is TEKTELIC KONA Mega IoT Gateway. This gateway supports dual LoRaWAN antennas with maximum possible Rx and Tx Channels. What is more, its aluminum enclosure can withstand extreme weather conditions, making it perfect for outdoor deployment even in countries with strong weather changes. KONA Mega IoT Gateway can receive millions of Rx messages per day without lowering its operational capacity. This gateway may become your ideal choice.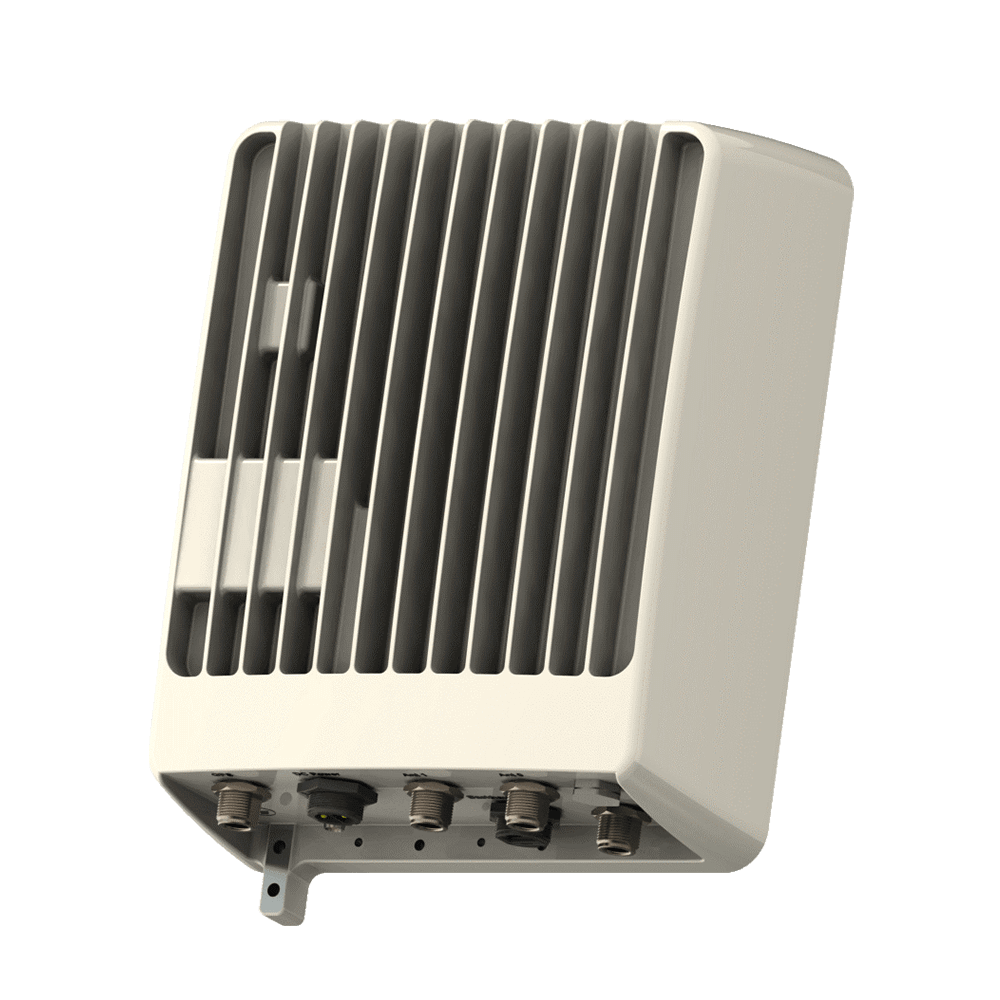 Smart technology can significantly improve the quality of life for citizens. The cost of living will also be lower than in traditional cities without innovative technology. Moreover, smart devices implemented will also improve security as the most common technologies include artificial intelligence, the LoRaWAN network, and the Internet of Things. The benefits of smart devices will extend to the whole world as city governments will be able to monitor and control the economy of a particular city within a framework of the world economy. TEKTELIC Company, in turn, is ready to help you with a choice of smart devices, their implementation, and maintenance.
So, if you want to bring your city to the list of the most developed ones, you should seriously consider the implementation of IoT infrastructure. We advise you not to lose precious time thinking and write us the e-mail info@tektelic.com for all the details.
1. Garg, D., Bhatnagar, S., & Goyal, P. (2014). The Evolution of Smart Cities. An International Journal Of Engineering Sciences, 3.
2. Hammi, B., Khatoun, R., Zeadally, S., Fayad, A., & Khoukhi, L. (2018). IoT technologies for smart cities. IET Networks, 7(1), 1-13. doi: 10.1049/iet-net.2017.0163
3. Hornyak, T. (2011). Panasonic aims for 70% CO2 cut with 'smart' town. Retrieved 18 March 2022, from https://www.cnet.com/culture/panasonic-aims-for-70-co2-cut-with-smart-town/
To be informed about our
latest news 
subscribe to our newsletter