How to Apply IoT to the Delivery Sector?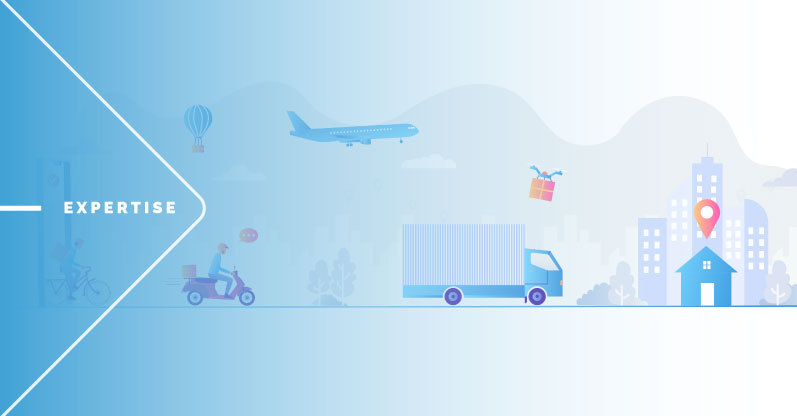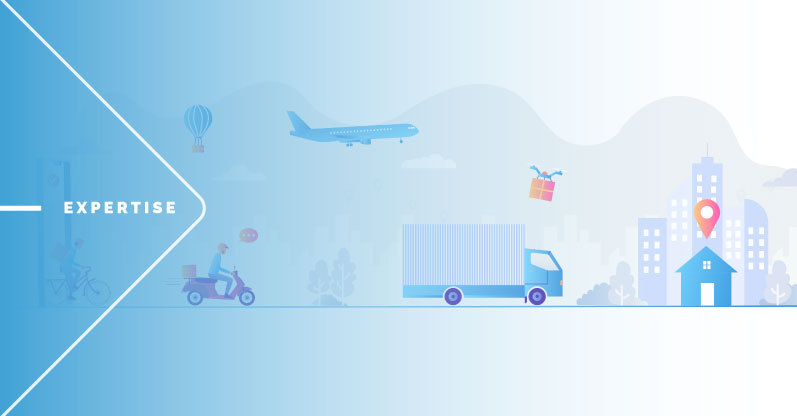 IoT has a major role to play in the delivery sector. Learn how to apply IoT and digital technologies to your company's delivery.
Internet of Things (IoT) is widely populated in multiple industries and the delivery sphere is not an exception. Using the Internet of Things for the delivery sector can automate many processes and provide continuous monitoring of the supply chain, and all the delivery processes. For example, when logistics managers are using IoT to track vehicles, they can be sure that IoT technologies will automatically send notifications to a service center or tow vehicle when a vehicle is experiencing trouble. With IoT logistics tracking solutions, you can improve customer satisfaction, and operational efficiency, create new revenue streams, and countless possibilities for development.
How Can IoT Devices Benefit the Delivery and Logistics Industry?
Logistics IoT solutions can increase communication among all parties in the delivery chain. By monitoring truck and driver behavior, fleet managers can know if their products are being delivered on time and if operating costs do not exceed the norm. Fleet managers can also use real-time data collected to communicate with customers. The Internet of Things can also be used in supply chains. For example, companies can automate warehouse operations, which cuts labor costs and ensure timely delivery. With IoT in logistics industry, managers can get real-time data from vehicles to better organize delivery management.
Predictive Maintenance
Predictive maintenance is such an application of Internet of Things technology in the delivery sector that can influence the entire supply chain process. IoT in the logistics industry allows manufacturers to predict warehouse machine failures and schedule planned truck repairs. This directly relates to the operational efficiency of fleet management and last-mile delivery. For example, a connected pressure gauge can alert the maintenance crew if a tank is losing pressure, which can significantly slow down the logistics process if overlooked. Internet of Things solutions can detect equipment failures before they cause expensive repairs, giving a deeper understanding of effective maintenance. The IoT technology software can identify problems and plan preventive maintenance strategies.
In the delivery sector, preventive maintenance requires a network that can handle the high volume of data. The IoT solutions for logistics can be embedded in equipment or attached to vehicles. These edge devices collect data and process it, allowing for faster response times. Edge devices must also be connected to a network, whether it's a 5G or a dedicated narrowband IoT network.
Personalized Service
IoT applications in logistics can help companies improve customer engagement and personalize their offerings. Smart sensors can help companies set up on-demand services like door-to-door delivery with real-time tracking. Companies can use big data analytics based on internal and external factors to understand the value chain and create personalized products to meet their customers' needs. Customers want to receive tailored experiences, and IoT can help them do just that. This article will explore the ways that IoT can provide personalized service in the delivery sector.
Internet of Things solutions can increase communication among all parties in the delivery chain. By monitoring truck and driver behavior, managers can know if their products are being delivered on time. Managers can also use real-time data to communicate with clients. With smart logistics, IoT sensors, and solutions in the delivery sector, managers can easily locate their vehicles and send information to the warehouse staff and clients.
Customer Satisfaction
The implementation of IoT or other technologies in the delivery sector aims to increase customer satisfaction by helping companies track products in the food industry more efficiently. Tracking systems use radio frequency identification tags to track inventory update availability data, and send valuable insights to portative smart appliances. This helps businesses deliver goods faster and avoid any issues. IoT sensors can even send reminders to suppliers when it's time to replenish products.
While retailers have always relied on feedback and audits, companies now find that the growing trend of IoT asset tracking technology can give them a new connection point. Besides boosting on-time delivery, digital transformation present in logistics processes can also help business actors deal with unexpected issues. With user behavior patterns and the rapid growth of the IoT market, prices of the latest technologies in the transportation industry have decreased considerably. IoT technology, growing rapidly, can help logistics providers improve customer satisfaction and reduce operational costs.
Cost Reduction
In the delivery services sector, IoT technologies can create new revenue by reducing maintenance costs and costs related to inventory management. With the help of IoT, companies can reduce maintenance costs by 25% or more and increase efficiency by as much as 35%. IoT will also improve customer experience and vendors' work. The benefits of IoT extend beyond the delivery sector, too. The onset of IoT technology has already begun to transform the delivery industry.
With IoT technology, logistics companies can improve inventory management, give customers automated control options, and make the entire process of delivery more efficient and cost-effective. Moreover, according to the IoT logistics case study, the Internet of Things can increase the security of the supply chain by reducing out-of-stock scenarios, which cost businesses around two trillion dollars annually. As a result, IoT can improve supply chain security by eliminating human data entry errors and reducing theft and fraud.
Business retailers can use IoT to track customer paths, improve inventory accuracy, and collaborate with global partners. IoT can also help retailers collect valuable consumer data that can lead to increased sales and uncover consumer demand for products. These developments are already starting to impact the delivery industry and in the coming years, IoT will continue to be a major driver of new revenue.
Reduced Delivery Time
In a delivery industry, many factors can influence the final delivery time, including weather conditions, delivery routes, required environmental characteristics for food safety, and traffic jams. Using the Internet of Things (IoT) in the supply chain can completely solve the problem of delays as smart sensors provide insights, which can improve the decision-making considering delivery routes, and finally save time for both, the driver and the end customer. Real-time digital interaction replaces traditional methods such as faxes, paper, and phone calls. IoT can also improve communication between drivers about resources and the shipment process. In addition, IoT helps optimize the supply chain by allowing data from various devices to be collected and analyzed in a single specific location.
IoT is transforming the delivery industry and the entire supply chain. This technology is changing how shipments are made and shipped and is reshaping the way products and goods are produced, sold, and distributed. With increased connectivity and analytics, the Internet of Things will revolutionize the way products and parcels are processed, delivered, and tracked. With fewer people handling the process, shipments will be completed quicker, and products will reach the final destination in less time.
What are TEKTELIC IoT Sensors for Logistics Industry?
TEKTELIC IoT devices help business actors in delivery track and monitor their assets in real-time, whether they're on a shelf, at a warehouse, or on the move. For example, TEKTELIC TUNDRA Sensor can measure temperature, humidity, shock, and other factors, and has a long battery life, making it a great choice for the logistics business. Besides, this device is perfect for food delivery since it operates in extreme temperatures from -40°C to +85°C, so you can be sure of food safety.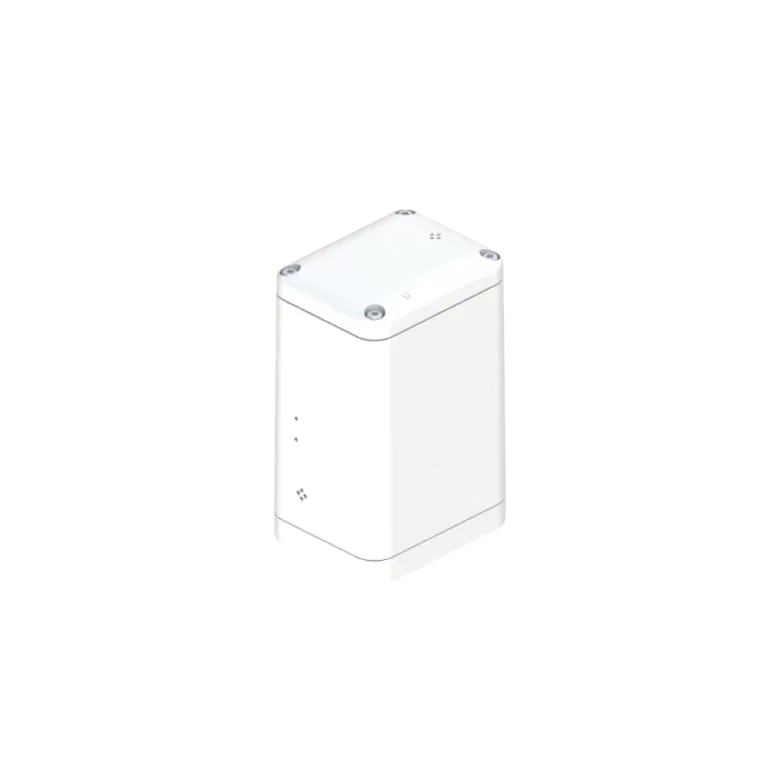 As a leader in LoRaWAN IoT solutions, TEKTELIC delivers reliable, scalable, and cost-effective solutions. LoRaWAN is a wireless communication protocol that provides long-range data collection with very low power consumption. LoRaWAN is a great choice for logistics companies looking to implement an IoT solution in their business.
TEKTELIC also provides sensors for geolocalizing products in the delivery chain. For instance, TEKTELIC ORCA offers a long battery life of 8-10 years and can geolocalize assets in the field. It also can work in a wide operational temperature range of -40°C to +85°C and can resist high pressures. With this device, businesses in a delivery sphere can monitor their products while they are on the move, and they can be deployed quickly to optimize logistics operations.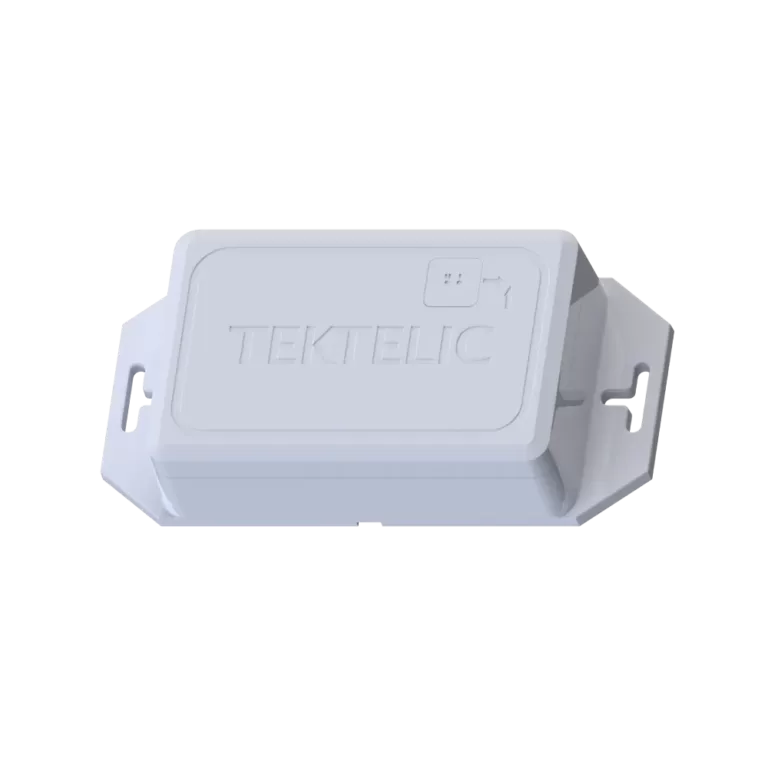 A smart tracking system based on TEKTELIC software and hardware collects data from multiple tracking devices and stores it for advanced fleet management. With the help of this, logistics enterprises can detect the exact location of commercial vehicles in real-time, maximizing fleet utilization and optimizing shipment processes. Our devices help logistics organizations ensure the safety of their employees since they always can be tracked on the road.
To connect the abovementioned sensors on the road, or even to connect the sensors you already have, TEKTELIC offers you KONA Mobile Gateway, which is perfect for mobile deployments. It can be deployed in any type of vehicle, including a train, airplane, car, or ship. It supports up to 12 million messages per day and is an integrated GPS holdover, so it is fully optimized for mobile mounting. Besides, KONA Mobile Gateway has a hardened carrier-grade enclosure, so it will easily sustain a transportation process.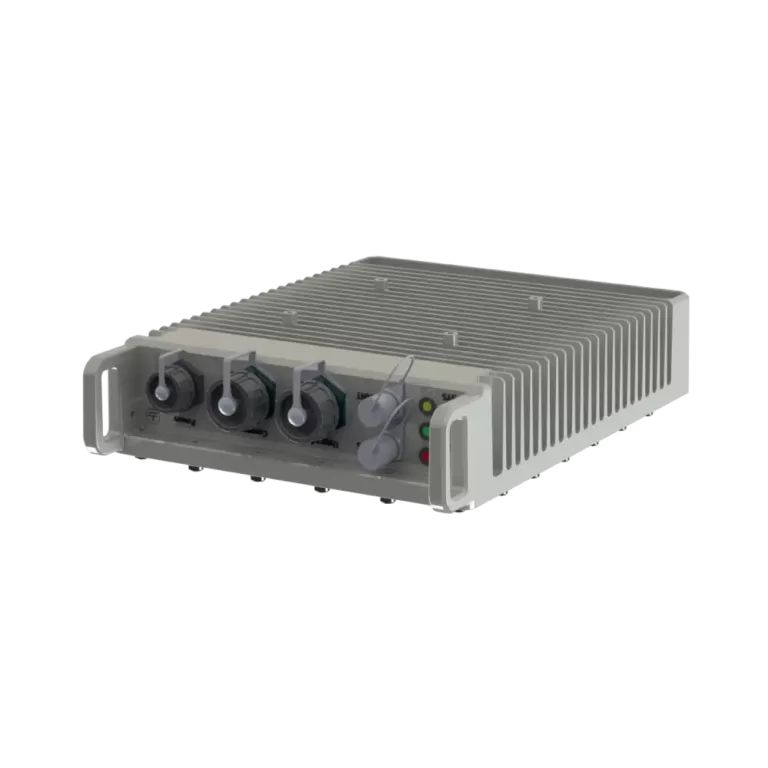 TEKTELIC Communications Inc. is a leading global provider of LoRaWAN Carrier Grade IoT devices. The company's products are acclaimed for their performance, dependability, and lowest Total Cost of Ownership. The company's IoT sensors, solutions, and gateways are easy to deploy and require little technical knowledge on the part of the end-user. With the use of TEKTELIC IoT products, logistics firms can monitor their cargo in real-time and optimize shipment processes.
The company's LoRaWAN-enabled gateways, IoT software, and analytics solutions are easy to install and manage. What is more, all TEKTELIC gateways, sensors, and IoT platforms are certified for LoRaWAN-compliant devices, so you may be 100% sure of their reliability and long-term performance.
So… is IoT a Good Fit for Delivery?
IoT technology is becoming increasingly common in the delivery sector, with some businesses using it to protect their customers' products and services, and others using it to reduce costs, increase revenues, and optimize the delivery process in general. Smart devices are connected to each other, allowing the end-user to monitor all the operations, reports, and recent comments. Now, integrating the Internet of Things into the logistics of your company is not an issue; all you need is to buy a smart sensor or an already completed end-to-end solution and connect it to the network. As soon as you do this, you will have complete visibility of all the processes. So, yes, IoT is definitely a good fit for the delivery sector.
In order, to start making your business smart, and simplify your logistics, contact the TEKTELIC support team via email at info@tektelic.com, and we will do our best to make your experience with IoT smooth and simple.
To be informed about our
latest news 
subscribe to our newsletter