How to be Eco-Friendly and Smart at the Same time? Top Priority for Smart Cities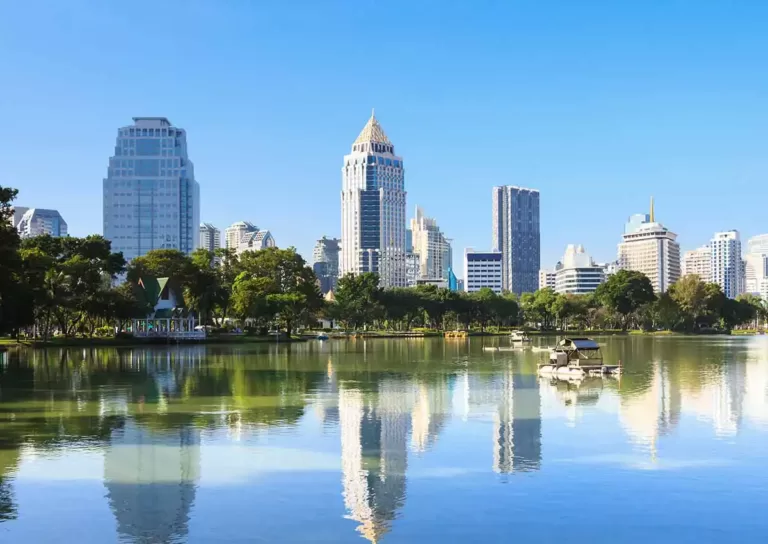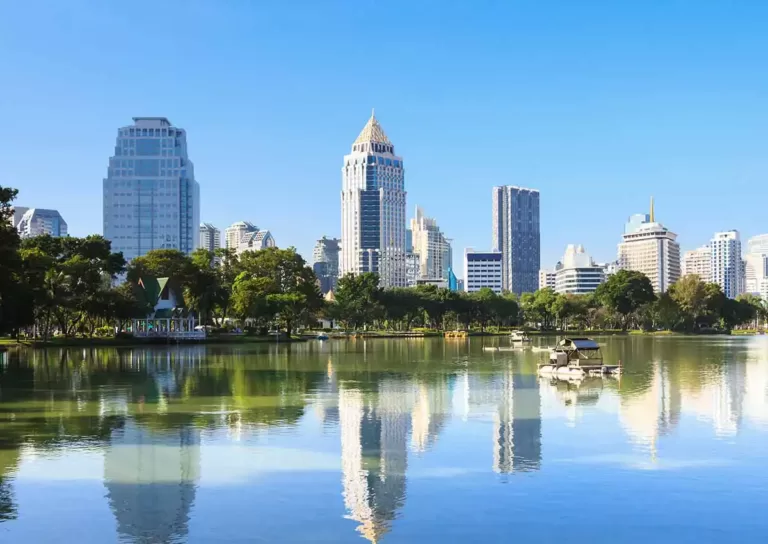 IoT technology is an important part of making smart and ecological cities. However, it is important for planners to invest wisely and in ways that are tailored to their particular smart city initiatives. Besides, sometimes cities focus on smartness so much that they shift their focus from being eco-friendly and resistant to climate change to technological innovation only. However, this is not a smart decision because such a position endangers economic vitality, achievement of a particular sustainable development goal, urban planning goals, and citizen participation in any initiatives of federal and local governments. That is why a city needs to have both environmental sustainability projects and new technologies combined.
How Can the Internet of Things Help with This Matter?
Smart city solutions are a key factor in promoting modern economic development and achieving eco-friendliness. By deploying IoT sensors on public infrastructures, cities can make the most of resources and improve road conditions, air quality, inclusiveness, and other important features. The sensors can also be connected to city traffic managing systems, offering real-time information on traffic flows. Decision-making algorithms can change the duration of traffic lights or lodge complaints against violators. Smart cities can help citizens and tourists find bus and concert halls. They can also optimize resource usage. IoT sensors can tell when to conserve and when to use more resources. . With smart cities, traffic problems can be detected in real-time and prevented from escalating.
IoT sensors are essential to achieving eco-friendliness in cities. They can also be used to collect data and prevent crimes, which maybe doesn't make cities greener but make them safer. It can also improve energy efficiency in buildings, which directly influences global warming. The applications are endless and we are all ready to tell you about them.
Paying Attention to Communication Protocols
Communication is critical in all aspects of urban planning and city management. The future of smart cities will be a world of interconnected networks that leverage information and communication technologies to improve urban services and citizen welfare. Smart cities need fast and reliable communication networks and smart grids to help people understand the data that they are collecting. While mobile communication networks offer excellent speeds, they are not good at energy efficiency and usually non-resistant to drastic climate changes. Furthermore, sensors, which can be accessed through public cellular networks are not secure and can be easily compromised. Therefore, smart cities must have a secure, high-speed connection to keep sustainable urbanization without a negative environmental impact.
Implementing Green Innovation
As you probably already know from our previous articles, smart city projects should be comprised in such a way to pay attention to urban sustainability, stable economic development, environmental challenges, and ecology. In an effort to create a more sustainable future, cities need to become more energy efficient, more environmentally friendly, and more connected. Smart sustainable cities are those, which have reduced energy consumption, have "green" buildings, and avoid using non-renewable resources. So in making cities smart, it is crucial not to follow unprecedented urbanization but to choose renewable energy, and sensor technology that sustains proper air quality and resists climate change.
While smart cities improve energy efficiency, enhance urban environments development, provide possible solutions to the traffic congestion problem, and create new business models but some people are still skeptical. Some people believe that green innovation is expensive and time-consuming, while others claim that innovative solutions pose a danger to human capital in terms of workplaces and economic growth. But the truth is that well-executed green developments and smart solutions have very low operating costs, increase health and productivity for citizens, and have much better marketability. So, if you subject smart meters to a detailed examination, you'll see with your own eyes that smart solutions contribute to sustainable development.
Reducing Emissions
Smart cities in order to transform into sustainable cities must also consider the effects of climate change on city livability and citizens' quality of life. It is especially relevant to objectively assess a city's urban scale and the number of limited resources left. Speaking about clean energy and a sustainable city framework, we must mention the importance of emission-free public and private transport in urban areas. This means that developing a smart transport system is a top priority for eco-cities and increased quality of life. This can be achieved by introducing some restrictions on car emissions, in both modern cities and rural areas. Data collection systems and smart city initiatives, which involve not only the public but also the private sector are necessary as well, as they can contribute to a greener environment. Likewise, green innovation will help cities reduce air pollution and emissions, which is a key concern today. As cities become more sustainable, they will be able to more efficiently monitor city dwellers and hard infrastructure.
While many smart cities are still focused mostly on creating efficient connected buildings and digital services, there are more and more those that focus on environmental science, climate change, and other pressing issues. For instance, in North America, governments are beginning to incorporate smart city concepts into waste management to make cities cleaner, increase the quality of life, and reduce health issues connected to pollution caused by poor waste management (McKinsey & Company, 2018). Among these is the digital platform, which promotes green initiatives and provides real-time maintenance services for urban areas. Another smart innovation is trash-tracking, which can give city authorities the necessary information on potential solutions. The data generated by these sensors can be displayed on smart environment dashboards, allowing the public and city decision-makers to see the data and information collected by the devices.
Improving the Data Analytics
Urban systems, when becoming smart may lose the quality of services a bit, and to avoid it, it is necessary for the smart city government to assign certain people for managing communication technology with the public. The quality of city services depends on the ability to meet the needs of citizens and foster actual interrelation between citizens and cities and address any issues citizens have with the smart economy, smart mobility, smart buildings, or digital technologies in general. Big data analysis is an important component of a smart city and can identify paving needs in neighborhoods and issues cities face. In addition, smart data can help manage smart city projects and the allocation of significant resources amount.
Enhancing Environmental Monitoring Using IoT
The use of IoT sensors is already making waves in environmental monitoring. One of the most significant greenhouse gas emissions in the world is methane, which is emitted by many industrial processes. Researchers have already started developing systems using IoT sensors such as silicon photonics, pressure sensors, and solar-powered methane sensors. By combining real-time data from these sensors, scientists can determine how to optimize resource use in agriculture and aquaculture operations.
Other environmental applications of IoT sensors include smart home technology, smart building technology, and more. These technologies can help smart cities and the private sector. For example, using IoT technologies, businesses make better decisions when it comes to managing their fleets, including optimizing routes and fuel consumption, which results in lower pollution levels in the cities and around the world. They can even reduce waste and improve the social welfare of the world's population. By gathering data, wireless IoT sensors can provide useful insight into vehicle maintenance and driver behavior, allowing fleet managers to improve their operations and minimize pollution in a smart city.
The use of IoT sensors for environmental monitoring is a logical extension of a smart city. Among other things, sensor networks will enable real-time monitoring of air pollution and gas leaks. With these smart sensors, many cities are already making progress in reducing the amount of pollution emitted by autos on the road. Automated traffic lights adjust according to the volume of traffic and time of the day, for instance, to reduce emissions. There are many more ways to use IoT to keep environmental sustainability, so including them makes sense for both public and private sector in a smart city.
What are the Benefits of Smart Eco-Friendly Cities?
Most people nowadays pay a lot of attention to the smart city concept and the advantages it brings to citizens, government, and the economy in general but at the same time, there is no such focus on the benefits eco-friendly cities can bring. However, they can lead a smart city to better connectivity, low pollution levels on roads, reduced electricity usage, a better quality of life, and reduced electricity bills.
Reduced Pollution
Battery-powered sensors that operate on low energy can give cities a steady pulse of data. As these sensors are relatively cheap and easy to maintain, they could help cities evolve their services in many ways. They could be used in waste management, protection, and energy management, among others. In addition to cost-cutting, IoT also minimizes the environmental and human impact of technology. This way, IoT sensors could help cities reduce their carbon footprint and promote a more sustainable lifestyle. But how can IoT sensors improve a city's sustainability?
One of the key benefits of IoT sensors is the ability to measure air quality in real time. Using IoT-enabled sensors, cities can monitor air quality in real-time, helping to optimize traffic routes, light, and other infrastructure. By analyzing data, cities can identify the causes of air pollution and take action to mitigate the problem. This technology is available for public buildings, schools, and homes.
Reduced Electricity Consumption
One of the many benefits of smart eco-friendly cities is reduced electricity consumption. Cities that are sustainable strive to reduce their carbon footprint by developing energy-efficient systems. Renewable energy sources such as wind and solar power provide electricity and reduce greenhouse gas emissions. Furthermore, natural ventilation systems reduce the need for air conditioning and other energy-consuming appliances. Other methods include energy-generating systems on large scales that provide energy to many homes and businesses. With a focus on eco-friendliness, all of these become a reality, which is extremely beneficial for a smart city and the world population.
To help reduce electricity consumption in buildings, smart technology is being used to monitor and adjust thermostats. Smart lighting and thermostats are a couple of examples of energy-saving technologies. IoT automation in commercial spaces allows buildings to monitor their energy inputs and costs, which leads to better efficiency and lower operating costs. The automated systems in office buildings can even monitor workplace air, water heating, and gas usage, adjusting these accordingly.
Better Quality of Life
With governments and businesses striving to achieve net-zero emissions targets by 2050, cities are being forced to find ways to minimize their environmental impact while improving resource consumption. Incorporating smart buildings, grids, autonomous vehicles, and connected mobility, the city becomes eco-friendly, which positively influences citizens' quality of life.
Improved Quality of Urban Services
As the urban population increases, it is becoming increasingly difficult for cities to meet the demand for infrastructure and utilities. This requires massive investments, so it is important to use resources efficiently. For example, water is a scarce resource in most Asian countries, with the water table dropping dramatically in the past decade (Shan, Singh & Haritash, 2020). Smart eco-friendly cities encourage self-sustainability, saving thirty to fifty percent of the potable water that cities use.
Smart eco-friendly cities are designed to be ecologically healthy, incorporating advanced technologies that reduce waste and pollution. They also use technologies to improve waste management, including Internet-connected trash cans. Smart grids can improve operations, maintenance, and planning, providing power on demand and monitoring outages. These technologies also help improve the quality of urban services. These benefits are just a few of the many benefits of smart cities, so they are definitely worth your attention.
How Does TEKTELIC Contribute to the Ecological Development of the Cities?
TEKTELIC has always been focused on smart urbanism and sustainability, so we manufacture a range of products for cities to help them become eco-friendly. For example, TEKTELIC LoRaWAN gateways solve the issue of real-time data monitoring, thereby reducing operational errors. Besides, all of our products are energy efficient, which contributes to the reduction of power consumption and emissions as a result.
TEKTELIC KONA Macro Gateway
KONA Macro IoT Gateway is an ideal solution for enterprises needing a full-featured outdoor gateway without the need for a large network. The compact, outdoor-compatible device has an integrated 3G/4G modem, GPS receiver, and low-power consumption design. It also comes in a variety of configurations to address the different vertical IoT applications.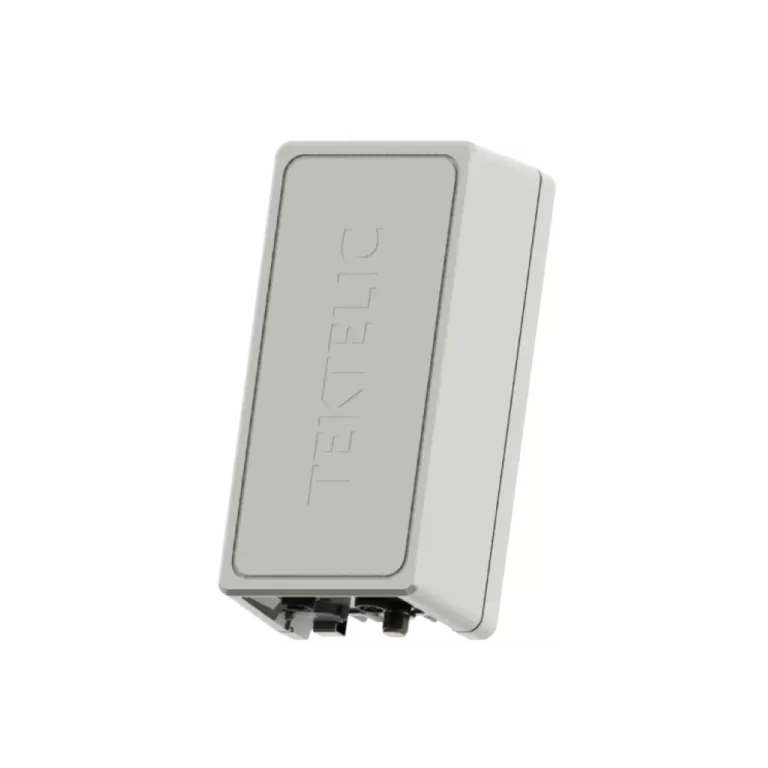 The KONA Macro Gateway is a carrier-grade product designed for enterprises and operators, who need a low-cost LoRaWAN gateway. Its low power consumption and diverse deployment capabilities make it a perfect solution for a variety of scenarios including sustaining smart energy systems, smart lights, and water metering. The versatile device can be mounted on lamp posts, utility poles, roofs, and walls, so it is easy to deploy even without a wide range of knowledge on the Internet of things
TEKTELIC KONA Micro IoT Gateway
The KONA Micro IoT Gateway has the potential to enhance the sustainability of cities, reduce individual tenant bills, and help people monitor their water and energy usage in their houses. This device demonstrates the wide potential of digital technologies and has given a boost to IoT sensor technology in urban centers. It provides carrier-grade connectivity, allowing for multiple connections in a single device.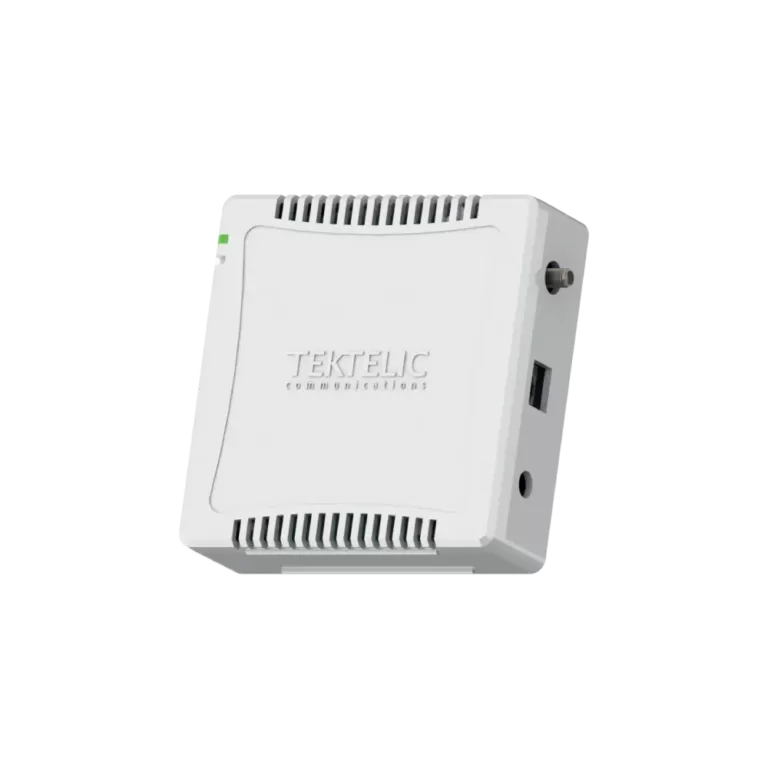 KONA Micro IoT Gateway can be used as a central hub of an IoT network indoors. Its integrated 3G/4G modem and battery backup ensure reliable data transmission even if the main site is offline. The KONA Micro IoT Gateway is affordable and suitable for smart cities and building management. The IoT gateway can be installed in buildings of different sizes, from small to medium-sized houses. Its flexibility also helps it work seamlessly with private networks.
Summing up
Smart cities can be advanced and ecologically positive at the same time. There are a lot of different means for that now, considering the availability of different sensors and solutions in the market. In addition to providing solutions to city-wide problems, IoT devices also provide the capacity to enhance infrastructure and livability. Cities can benefit from increased and reduced energy bills by implementing smart waste management solutions. Furthermore, the IoT solutions enable simple traffic management and emissions into the atmosphere. That is why to make your smart city eco-friendly as well you have to start implementing IoT technology, the sooner the better.
For more details on IoT and its integration into the smart city, contact the TEKTELIC sales team via email at info@tektelic.com
McKinsey & Company. (2018). Smart cities: Digital solutions for a more livable future. McKinsey Global Institute. Retrieved from https://www.mckinsey.com/~/media/mckinsey/business%20functions/operations/our%20insights/smart%20cities%20digital%20solutions%20for%20a%20more%20livable%20future/mgi-smart-cities-full-report.pdf
Shan, V., Singh, S., & Haritash, A. (2020). Water Crisis in the Asian Countries: Status and Future Trends. Resilience, Response, And Risk In Water Systems, 173-194. doi: 10.1007/978-981-15-4668-6_10
To be informed about our
latest news 
subscribe to our newsletter