Best Ways to Use IoT in Healthcare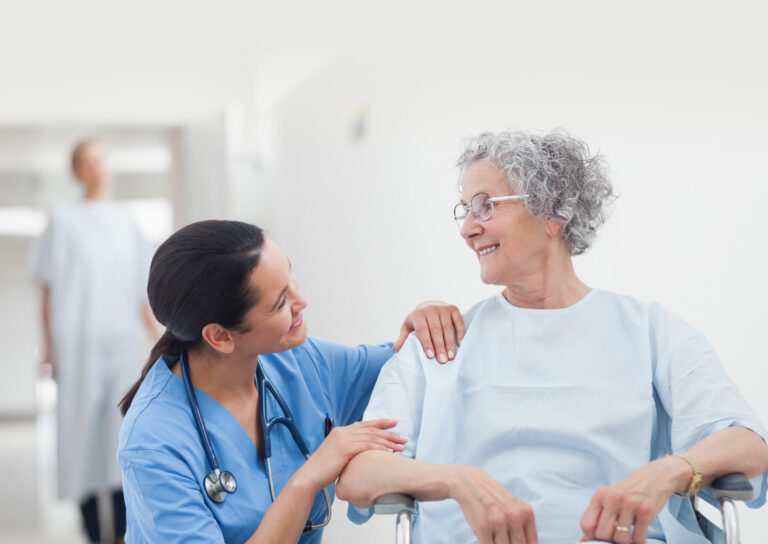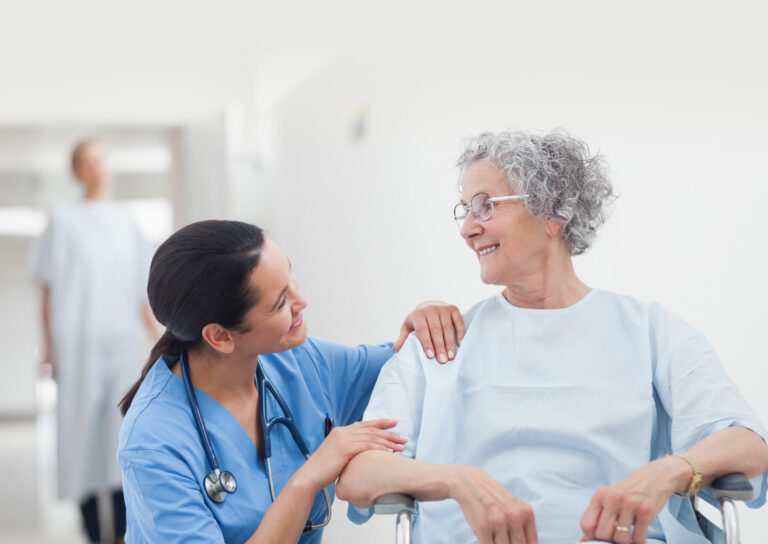 The Internet of Things (IoT) has great potential for use in the healthcare industry. Healthcare is one of the various industries, which is extremely dependent on the proper work of technology. IoT can be used to help improve the health of patients in many ways.
One of the biggest benefits is that it can collect and analyze data in real time and send reports about healthcare data collected right to the cloud platform. The devices can send and receive large volumes of patient data quickly, which will optimize many processes in healthcare facilities. Without this kind of technology, healthcare workers and patients would have to manually analyze health data, which could result in delays in delivering healthcare solutions. The Internet of Things, in turn, can solve these problems by collecting data and delivering reports to the users operating in different healthcare organizations in real time. IoT-based healthcare services and web development services have a huge potential for doctor's office.
Another benefit of IoT in healthcare is its ability to track patients' health data. The IoT devices in healthcare collect critical data that is transferred to the doctors for real-time tracking. Healthcare IoT devices and mobile apps can send alerts to people in case of emergency or even immediately connect with medical professionals. This way, doctors and patients can better communicate, as well as not miss just the beginning of any disease or complications. The technology can provide patients with on-time treatment, which is of exceptional importance for patients with high blood pressure, asthma attacks, or diabetes patients. In addition, IoT technology in healthcare can be used to monitor equipment and diagnose problems related to medical staff performance, complex procedures, and equipment management.
Things you Should Remember
There are many benefits of IoT in healthcare. For example, it can reduce healthcare costs and accidents associated with drug production. It can also prevent the theft of expensive medical equipment. Healthcare IoT is a game-changer in the medical field. It can save patients' lives and significantly improve the level of medical treatment, while medical app development is going to automate routine tasks. It can also increase efficiency in healthcare institutions by cutting down on waste and reducing associated losses. Many developed countries are already providing full-cycle mobile integration of devices into healthcare fields to improve patient outcomes and optimize medical decision-making. However, in order to have healthcare IoT devices well-operating, you have to understand important milestones of successful integration of monitoring equipment.
Ensure the Security of IoT Applications in Healthcare
IoT systems in the healthcare sector require secure connectivity. A compromised or lost IoT device can compromise patient data and disrupt the security of a practice's network. Healthcare apps can also be vulnerable to hackers. These hackers can steal patient identities and sell them on the dark web. Worse, they can control IoT equipment, resulting in potentially lethal outcomes. So, you should take precautions regarding the security of the healthcare IoT platform.
The biggest concern with the Internet of Things technology is privacy. As IoT-enabled devices collect massive amounts of real-time data, they can be used as gateways to steal sensitive patient information. According to one of the IoT in healthcare case study, 82% of healthcare organizations are aware of attacks on IoT devices. Of these, 31% experienced downtime, data theft, and damage to the company's reputation. It calls for reliable internet connection, provider, and encrypted data transmission, which can be guaranteed only by secure IoT suppliers.
Ensure the Understanding of IoT Use Cases in Healthcare
It is no doubt IoT devices are difficult to understand for doctors. Healthcare professionals are usually focused on patient's health, patient's symptoms, and regular medical devices rather than on the impact of IoT in healthcare. In addition, IoT healthcare devices gather a huge amount of data, and without artificial intelligence sorting or at least a basic understanding of IoT healthcare solutions, doctors can get confused in the early stage of integrating the IoT into medical things. That is why it is really important for you to explain to the medical workers the essence of IoT and how to use it before the actual implementation.
How can IoT be Helpful for the Medical Industry?
IoT in medical and healthcare industries can be really helpful in terms of:
real-time information tracking,
cost reduction,
remote patient monitoring,
data security,
aid systems establishment,
and many other IoT healthcare applications.
The Internet of Things in healthcare is mostly presented in the form of wearable devices, which connect to a central network. Some of these devices can provide treatment (e.g. smart pills, automated insulin delivery, and smart contact lenses) while others provide data for remote health monitoring (e.g. sleep monitors, smart beds, fitness tracker, and other smart devices for monitoring). Some of these devices can monitor a patient's vital information as blood pressure, body temperature, or glucose levels in the blood (glucose monitoring). These devices are really useful for remote monitoring of elderly patients, patients suffering from colon cancer, diabetic patients, or even patients suffering from infectious diseases. In the global Internet of Things, medical-related technologies are gaining more and more popularity due to cost savings and the reduction of unnecessary visits to hospitals.
Improve Patient Experience
The Internet of Things can significantly improve patients' experience in hospital rooms and healthcare facilities in general. With advanced sensors, the Medical Internet of Things (MIoT) or Internet of Medical Things (IoMT) devices can collect sensitive data and send it to physicians and healthcare providers. Many of them have machine learning features, so basically, these devices learn how to better operate by themselves. With real-time alerting, tracking, and constant monitoring capabilities, IoT devices can help improve healthcare delivery by improving accuracy and completeness. What is more, the use of connected devices to observe patients will simplify patients' lives who live far away from the city and have to go to rural clinics for medical help. IoT smart technology can also remind about necessary patient's movements, so they will do necessary exercises. Besides, healthcare technologies using IoT can reduce the cases of missed doses because of patients' negligence and provide better support for virtual hospitals.
The Internet of Things is also a powerful way to monitor patient compliance with medication. Nonadherence to medication regimens has been found to increase adverse health outcomes in patients. In addition to monitoring patient health data, IoT devices can be used to monitor patient behaviors and diagnose illnesses. For instance, an implantable IoT healthcare device can dispense medications in a steady dosage throughout the day. Its connectedness can also alert physicians when a patient misses a dose. This problem is more prevalent in older people, who often develop dementia and cognitive impairments, or don't have family members supporting them, which makes it hard to follow doctors' prescriptions. Therefore, several kinds of research have been conducted on tracking patient compliance with medication.
Optimize the Use of Medical Resources
IoT in healthcare can be really beneficial for more optimized use of medical resources. IoT sensors and devices can also track the condition of medical devices and other items. For example, it can be used to trigger sanitary procedures when a nurse enters a patient's room. It can also provide customized reminders for cleaning protocols. And it can be used to monitor medical equipment performance. Lastly, IoT technologies can automate patient care workflow by using healthcare mobility solutions. With this technology, hospitals can offer a range of advantages. It can improve the lives of doctors, patients, and healthcare staff, and it can create new opportunities for medical treatments, totally redefining healthcare.
Reduce the Time for Healthcare Asset Tracking
The Internet of Things enables hospitals to track hospital equipment and assets quickly and effectively. IoT saves time needed for healthcare asset tracking, making it easier to track equipment and drugs, thereby reducing the need for manual inventory management. There are already many IoT-based healthcare systems that can reduce the time required for asset tracking.
The Internet of Things also facilitates the detection and management of dangerous infections in healthcare structures. This technology allows the facility to keep track of contaminated rooms, equipment, and staff. The system will help hospitals avoid the spread of infections by providing transparency about the presence of infected patients, allowing staff to take additional precautions. Without the Internet of Things, facilities must manually prepare information about infected patients, which could result in delays that can lead to infection of all the personnel or other patients within a medical area.
Hospitals have a large number of mobile assets, and they need to track them. IoT devices, in turn, provide hospital employees with the technologies that can monitor assets 24/7, giving clinicians time to perform complex procedures and longer spend time tracking these assets. This saves them valuable time and resources for the hospital. Aside from this, by redefining healthcare with IoT, hospital workers won't have to worry about compliance reporting anymore. IoT can reduce the time spent on asset tracking, reducing expenses for the facility.
Simplify Access to Medical Data
Currently, some patients or doctors do not have simple remote access to medical information. IoT devices, in turn, solve this problem completely. For example, connected sensors can collect and transmit patient data to the cloud. Cloud technologies will allow doctors to diagnose and monitor patients remotely. This will reduce data entry time and improve the quality of care. In addition, it can be used to improve patient safety. For example, connected IoT sensor systems can automatically scan a person's heart rhythm and monitor how they breathe.
Additionally, IoT in the healthcare industry can be life-saving because it can monitor vital health conditions and send reminders to the patients connected to the system. One of such healthcare examples is connected inhalers, which monitor the frequency and severity of asthma attacks. Inhalers that are connected to an IoT system can also collect data from the surrounding environment, which can help healthcare providers determine the cause of an attack. Eventually, these connected inhalers will be connected to a mobile app, which can alert the patient if they have forgotten their inhalers at home or are not using them properly. These inhalers can send reminders right to the patient's phone or other devices like a smartwatch or tablet.
The IoT network has many benefits for healthcare. It can be used to track patients' vital signs. It can even be used to track patient location and alert healthcare providers if a patient is in danger of falling ill. It can even be used to simplify the process of getting a prescription. With the IoT, doctors can provide a prescription online. This will also help reduce the risk of misdiagnosis and other medical errors.
Relevance of Remote Health Monitoring in the COVID-19 Environment
The Internet of Things is of great importance for healthcare in the current necessity of remote health monitoring. It can be used to monitor a patient's COVID-19 parameters. By monitoring these parameters, doctors can see if they are gaining weight or losing weight, which can be an important indicator for altering the dosage of medications. In addition, IoT-powered devices can also detect changes in the breathing and oxygen levels of COVID-19 patients. Also, doctors can use the IoT in healthcare to monitor the patient's blood glucose levels in real time. This can save them up to 15 hours of time every week. So, as you see, IoT medical devices can be really useful for healthcare nowadays.
Devices TEKTELIC Offers for the Healthcare
TEKTELIC is an innovative manufacturer and supplier of IoT devices. The company aims to deliver solutions that address IoT challenges across a range of industries. Unlike many other tech companies, we are focused primarily on specific areas of electronic health and not trying to all at once. We can safely say that our LoRaWAN gateways are the best-in-class IoT products. Our global market research has shown that our products and devices are easily deployed and can be incorporated into any of the healthcare institutions around the world. Our devices follow LoRaWAN communication protocols, which ensure a high-security level and fast data movement for the best achievement of medical purposes.
The main device TEKTELIC developed for the healthcare industry is eDOCTOR. It is one of the wearable IoT devices by TEKTELIC that allows healthcare providers to monitor patients' vital signs. Unlike other medical devices, it allows a physician to monitor many different vital signs simultaneously. This makes it an ideal choice for hospitals that want to maximize their efficiency and increase the patient's quality of life. It is especially useful for patients with chronic diseases, who need constant personal health monitoring. It may seem similar to common fitness trackers, which you can buy over the counter in each and every tech store but eDOCTOR is medically certified and can improve health monitoring even in hospitals or during small surgeons. The aging population is one of the primary users of such medical motion sensors as well because doctors need more data on their condition for better treatment. They will immediately know if there is a possibility of heart failure, or heart rate deterioration, saving time on examining and allowing to send immediate help. The eDOCTOR has an adjustable washable strap and a battery life of up to 3 months, making it ideal for remote patient monitoring. It is fully integrated with the TEKTELIC Respiratory Sensor desktop application to provide comprehensive monitoring of health hazards and critical signs.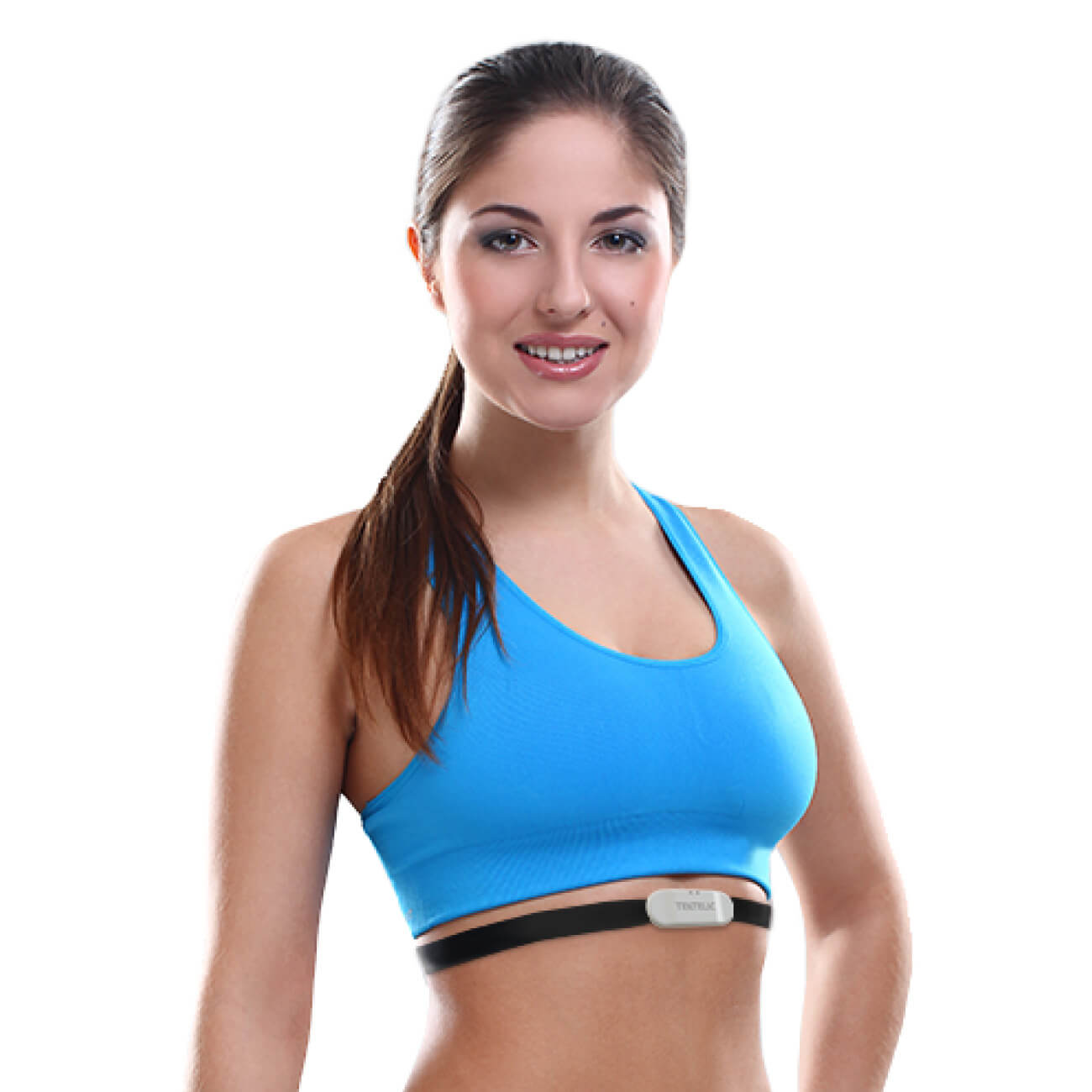 Another device offered by TEKTELIC is the eBEAT. This is a variation of the eDoctor device. It is an ideal healthcare technology for continuously monitoring patient health, which simplifies the work of a healthcare provider. It can transmit data with a setup interval, so the healthcare organization can adjust big data processing according to the needs of each patient. The medical records from a device are constantly updated so it's easier to make analytics solutions and increase patient engagement. The eBEAT is specially designed to measure human body temperature, an indicator of respiratory illness. So, during a treatment process, workers will have enough data on a patient's condition to properly organize the patient's home care. The eBEAT is extremely versatile and discreet, allowing it to be worn in any environment. eBEAT, as well as other TEKTELIC wearable sensors, is designed to be easily removed when needed.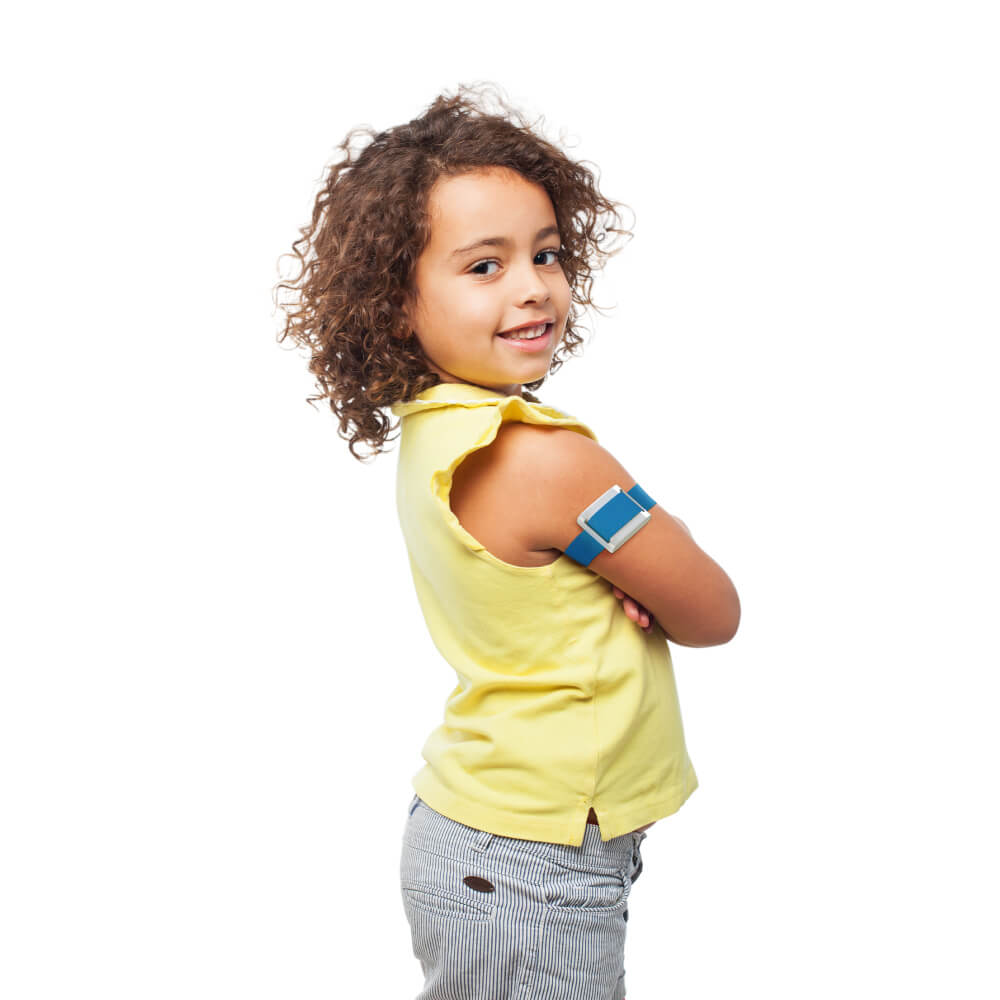 TEKTELIC also provides solutions for hospital infrastructure tracking. The healthcare facility is likely to face a challenge managing all medical IoT devices and healthcare IoT applications at once. In order to prevent data overload and any mess in the supply chain, hospitals more and more often integrate IoT solutions. For example, SPARROW makes hospital equipment easier to manage and streamlines healthcare operations. With its integrated Bluetooth Low Energy (BLE) and LoRaWAN technology, TEKTELIC SPARROW is designed to provide full property coverage, long battery life, and always-on connectivity. TEKTELIC SPARROW helps healthcare workers to identify assets and track their location anytime, analyzing data. The device is a cost-effective solution that makes the tasks of hospital staff easy and efficient. Reduced costs, in turn, can help to allocate more funds to other medical applications and healthcare applications. It will definitely positively affect customer experience and help address the main challenges with the inventory.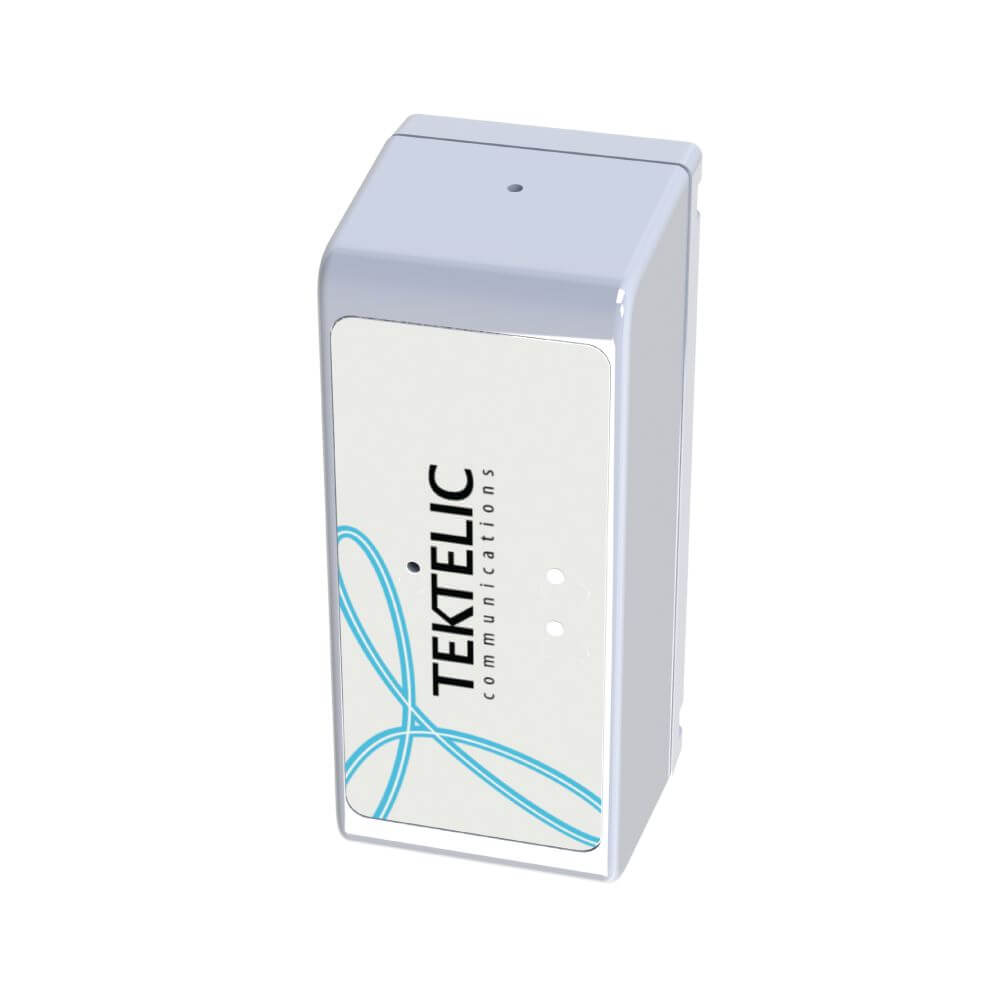 Summing up
IoT in healthcare is a rapidly growing industry with many exciting healthcare applications. The Internet of Things is a good example of empowering healthcare and making it more efficient. The Internet of Things can help doctors identify any deviations in the data collected and give better medical care to patients faster. When properly implemented, IoT in healthcare can greatly improve medical services and make your smart hospital.
So, if you want to implement IoT into your healthcare institution or are the one of healthcare stakeholders, TEKTELIC is ready to help you with all you need!
To be informed about our
latest news 
subscribe to our newsletter