Benefits of IoT Wearable Devices in Healthcare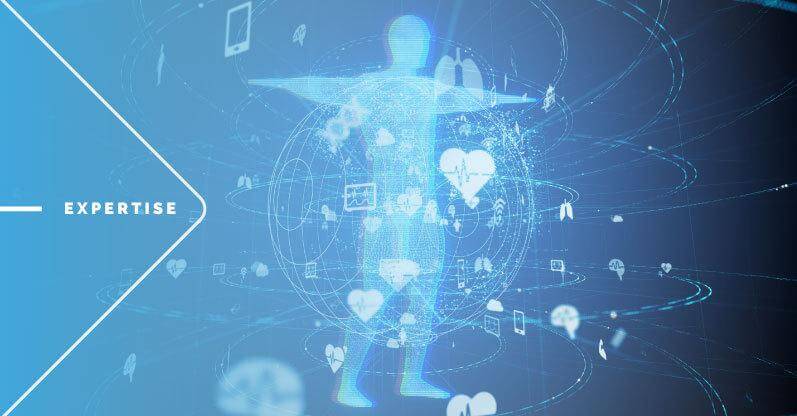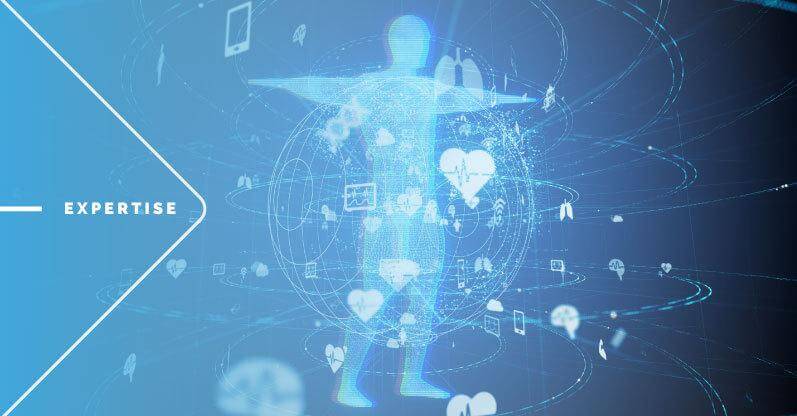 Internet of Things (IoT) is becoming more and more popular in the world, particularly in the sphere of healthcare. The benefits of IoT wearable devices for healthcare are numerous. They are helpful for transitioning from reactive to predictive medicine, especially in chronic conditions. Chronic patients are significantly more likely to visit the emergency rooms and are more likely to receive long-term medical care. This is because they cannot proactively manage their illnesses and must remember each step of their care plan. By integrating IoT wearable devices into the health care system, doctors can monitor patients and provide more comprehensive care to their patients. Such remote patient monitoring using the Internet of Things can make great improvements to patient care and healthcare operations, in general.
Telling that IoT devices in healthcare can help improve the quality of patient care, we really mean it and can support with relevant data. A recent study by the American Society of Clinical Oncology (ASCO) involved 357 patients with head and neck cancer. One group of these patients used a Bluetooth-powered blood pressure cuff and a mobile app to track their symptoms. Researchers observed fewer severe symptoms among the patients whose conditions were monitored regularly. Such clinical trial data is understandable since, with diagnostic devices that can provide continuous monitoring, patients had an opportunity to prevent symptoms from worsening. So, even this simple case shows that healthcare definitely can benefit from connected medical devices, and the sooner healthcare organizations agree on that, the better.
Most Commonly used Medical Devices in Hospitals
Wearable IoT Devices
Considering the fact that healthcare facilities can enormously benefit from electronic health records, and other patient data received online, there are a lot of devices that can be helpful. Medical devices that are used in IoT applications in medical facilities could fall into three different groups. The first type of connected devices is wearable devices, which include devices that monitor blood pressure, EMG temperatures, blood glucose, blood pressure, and oxygen levels. A wearable medical device can collect data on physiological and biochemical parameters, which is crucial in the case of a chronic disease of a patient or the necessity to track a specific physical activity. Wearable technologies are indispensable in the healthcare sector and should be more popularized among medical professionals.
Implantable Devices
The second big group of IoT use cases in healthcare is implantable devices that can provide support for certain vital organs and at the same time monitor vital signs. Implantable systems can replace missing biological structures, sustain damaged biological systems or improve existing biological structures. This category includes the implantable infusion pump, cardiac pacemaker implants, neurostimulators, as well as glucose monitoring devices or smart pills. Implantable devices often can be a solution for patients with chronic diseases or elderly patients.
Medical Monitoring and Control Devices
The third type of IoT healthcare devices is electronic devices, monitoring medical equipment conditions, machine learning, treatment plans, and other healthcare services that are not directly related to real-time health monitoring. These connected medical devices may include asset trackers, humidity/temperature/occupancy monitoring sensors, or analytic tools based on artificial intelligence. With such a type of connected devices, clinics, hospitals, or other medical facilities will have better data security, have an opportunity for lowering operational costs, faster proceed with collected data, and improve regulatory compliance.
How Exactly can Wearables Benefit Healthcare Industry?
Internet of Things (IoT) in medical and healthcare simplifies physiological data collection, monitors the intensity of human physical activities, improves medical treatments, and brings other major advantages. Healthcare technologies using IoT, especially wearable technology can help medical practitioners not only follow IoT trends in healthcare but also optimize remote monitoring care for the global population. With IoT in the healthcare industry, care providers will have no less benefit than patients because they could automate regular analyzing processes, and pay more attention to the more important things requiring human intervention.
Wearables collect large amounts of data that help the physician determine the correlation between health conditions to be dealt with efficiently. Heart disease treatment has been benefitted from the study and monitoring of fitness data by wearable trackers. This system lets physicians monitor the daily intake, calories, and daily activity of patients. Wearables can instantly store the data of patients on medical records and online databases. These devices can help health organizations collaborate remotely to simplify and improve all the healthcare processes.
Better Access to Patients' Health
Smart healthcare IoT devices can help doctors and surgeons improve their performance by collecting and analyzing health data remotely. When connected to the cloud, Internet of Things devices can provide real-time insights into various symptoms, which is very useful for healthcare professionals. Moreover, the technology can allow remote care, which was only a dream of science fiction until the emergence of the healthcare IoT platform. For example, IoT-enabled hygiene devices can be activated when a patient's health condition is compromised. By providing accurate and timely information to healthcare professionals, IoT technology in healthcare can reduce errors and increase patient confidence in the quality of their care.
Better Patients' Medical Compliance
With remote patient monitoring devices and healthcare IoT applications, chronic patients can better comply with healthcare providers' prescriptions. By ensuring that medication is taken regularly, healthcare providers can control the changes in conditions of their patients more objectively and effectively in terms of treatment. Wearable technology can help patients with medical compliance in a number of different ways. The simplest way of a wearable device use is regular notifications about necessary pills intake. It can be beneficial for both a healthcare facility and a patient undergoing treatment. Another quite beneficial way of wearables use is constant tracking of vital patients' data, and based on the data collected, a smart device can send reminders on pills, measuring glucose levels or application of necessary inhalations. Such an application of IoT in healthcare can enhance cost savings, and improve the whole treatment process of a patient.
Simplified Diagnosing
Smart healthcare using IoT can even have such a technological advance as smart diagnosing. By allowing patients to self-diagnose their own health conditions, IoT healthcare solutions can help hospitals reduce the costs associated with their care. IoT in healthcare can provide the right insight to make more justified decisions about a particular treatment based on patient data collected. It will also reduce the healthcare costs spent on payments for additional visits to the healthcare providers, as well as costs for on-site healthcare services. With the ability to diagnose patients remotely, healthcare will be more optimized and responsive, so to say.
Quicker Reaction of Healthcare Providers
The main impact of IoT in healthcare is the facilitation of all the processes. By using IoT technology, doctors can monitor the health of patients in real-time. In some cases, IoT wearable devices will send messages to other IoT devices for further analysis or data storage. For example, if someone has an infection, they can quickly contact the healthcare provider by pressing a button, which will enable contact trackers, and alert other patients and medical staff in the building. The health industry will benefit from this information since it can help reduce the cases of internal epidemics in the healthcare institution as well as reduce the danger for patients. Additionally, if a patient is undergoing surgery, IoT devices will be useful to track the progress of their condition and send reminders on the necessity to add Oxygen or other medications. What is more, in circumstances of surgery, the benefits of IoT in healthcare become even more visible. These wearable IoT devices can monitor even the smallest deviations from the norm, and provide all the necessary information to take quick action, if necessary.
With the introduction of IoT wearable devices, doctors can monitor a patient's heart rate, glucometer readings, calorie count, and other vital signs. This information can help doctors better manage patients' health and safety. It can also help doctors monitor the compliance of medications with treatment plans. So as you may see, with IoT solutions, healthcare is really more efficient, user-friendly, and advanced.
What is the State of the Healthcare Wearable Market Today?
Currently, the wearable technology market is expanding progressively. A lot of large and global companies create wearable devices for the healthcare sector to improve patients' and clinicians' experiences with the hospital or any other medical facility. The state of the healthcare wearable market is set to grow at a rapid pace, and the world is expected to experience significant growth in the coming years. With a largely untapped market, it is essential for players to develop and market new products. The major players in the market are global companies like Apple Inc., Samsung, Fitbit, and even Philips. For example, with its recent acquisition of a health-tech company, Apple Inc. has secured a dominant position in the global healthcare wearable market. Another example of an IoT device is the medication dispensing service of Philips, which automatically dispenses medication in pre-filled cups. The companies are strengthening their market positions through various strategic collaborations and partnerships.
Besides, there are several other more niche wearable markets that are predicted to flourish in the near future. Among these are glucose-measuring and blood pressure devices. Both of these signs are vital and need constant monitoring. However, doctors are unable to perform these tests regularly because of the difficulty of setting daily meetings with patients, especially those living far away. So wearable medical devices have become an essential tool for many patients. Further, these wearables have the potential to monitor a person's health from anywhere, making them an excellent solution for people with chronic diseases.
Telling that the wearable market is set to grow rapidly, we base our statement on statistical data. The recent IoT in healthcare case study by McKinsey Global Institute shows that the wearable market can hit $30 billion in 2027, with the number of wearable devices expected to reach more than 1 trillion by 2022. This is an exponential growth rate, but it requires proper security measures. As a result, the healthcare industry needs to be prepared for these changes and adapt quickly. It is necessary to invest in a secure and reliable system that can support the use of wearable technology in the future. However, global companies mentioned before are quite expensive for many healthcare institutions, especially for those, which are public. That is why arises a necessity for medical facilities to find more affordable options. At the same time, when looking for cheaper variants, it is really important to pay attention to the quality of IoT devices, network security, and speed of data exchange. TEKTELIC, in this regard, can offer you reliable and lost-lasting devices at quite an adequate price.
TEKTELIC Options of Healthcare IoT Solutions
TEKTELIC Communications is a global IoT provider and manufacturer with a headquarter in Canada. We emphasize the country of our foundation here to ensure you of the high quality of our devices. The main device we offer is the TEKTELIC eDOCTOR. This device is a perfect solution for patients, struggling with respiratory illnesses as it can continuously monitor patients' body temperature, breathing rate, coughing, and sneezing. It can be easily worn under the clothes with the help of a washable and adjustable size strap, so it's not a problem if you have to keep monitoring your conditions when going to work, or performing any daily matters. It works based on LoRaWAN networks and has a simple graphical user interface that is incredibly comfortable for patients of different ages and computer literacy.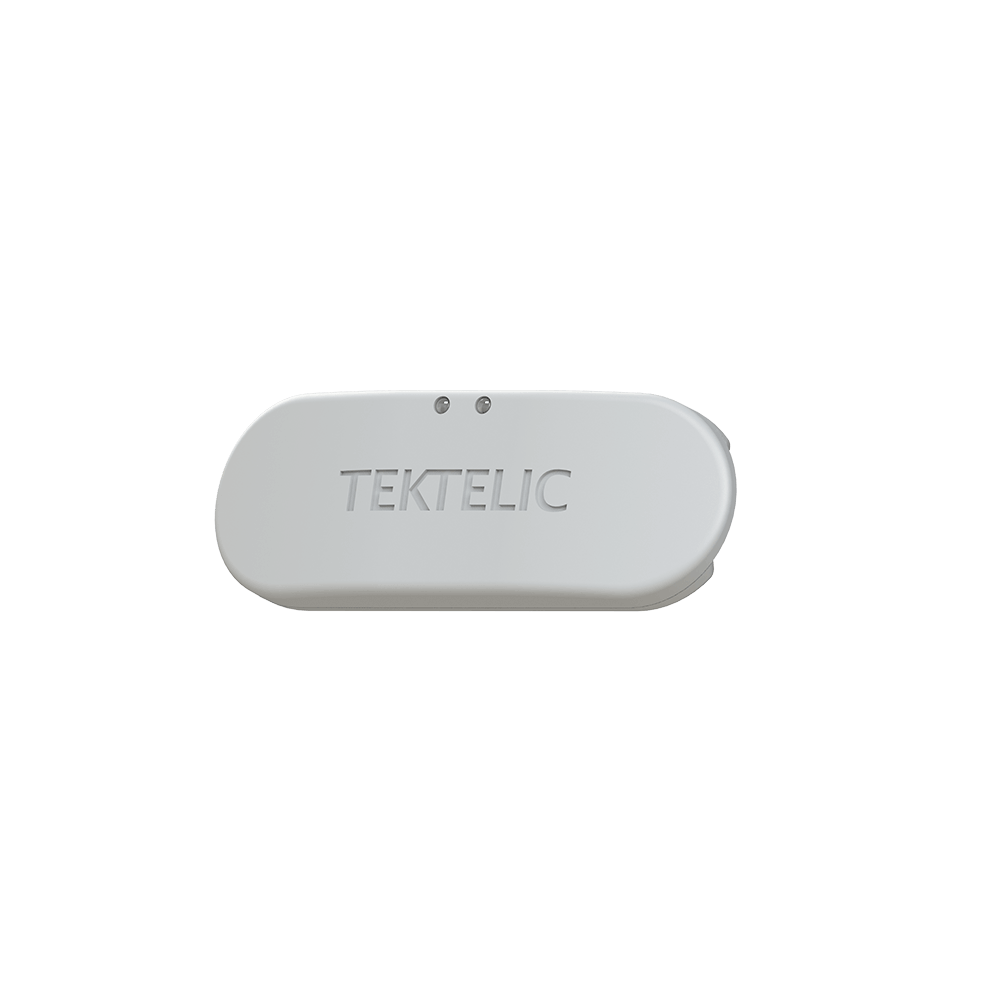 Another wearable TEKTELIC has on the market is the eBEAT. The eBEAT from TEKTELIC is a wearable device that continuously monitors vital indications. This device can help detect respiratory illnesses and other health conditions. It has an adjustable washable strap and a long battery life. Its small size and discreet design make it an easy option to wear anywhere. And with its ability to "communicate" with other devices, it can be used to help manage chronic illnesses and other health risks. With this device, if there is any risk to health, care providers will know about it instantly and will be able to take necessary timely action.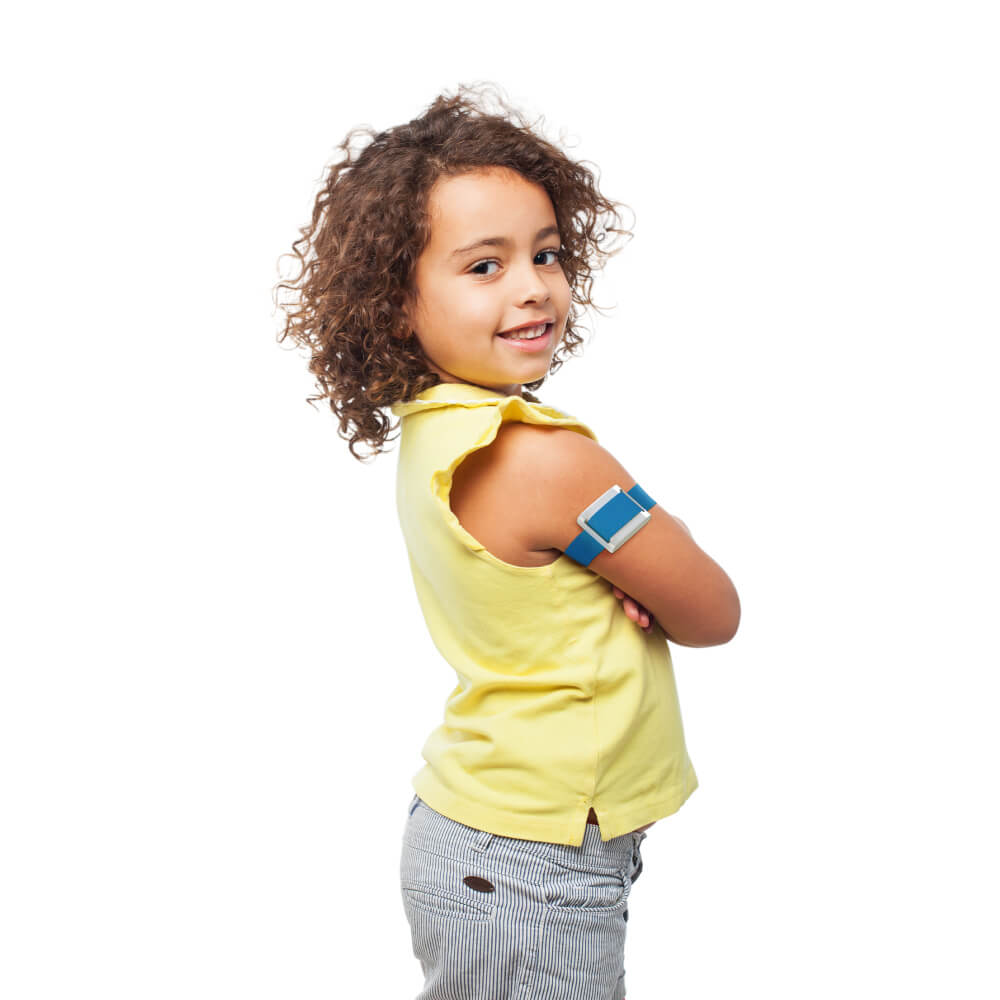 These wearable medical devices provide users with the information needed to improve health outcomes. All the devices TEKTELIC offers for health monitoring offer greater transparency into our health, allowing us, as well as medical specialists, to make informed choices and decisions. The monitoring devices, the TEKTELIC team has developed, are designed for tracking health and fitness factors to notify patients and clinicians on progress toward the health goal set. People in need of close surveillance should be using wearable devices every single day to be sure their signs are within the normal range, and their meds or treatment plan really works.
At the same time, with all the benefits of wearables, they cannot provide the best service without reliable network servers and gateways. In this case, TEKTELIC LoRaWAN Carrier Grade IoT solutions provide the highest levels of security and reliability for IoT applications. The solutions help network operators to reach the lowest total cost of ownership by solving wireless connectivity challenges across industries. So, we can provide a low-cost, secure solution for any wearable device, and a scalable, reliable, and secure wireless system can help improve operational efficiencies.
For medical devices, TEKTELIC can offer KONA Micro IoT Gateway. This gateway provides high-performance indoor RF performance and features Always-On connectivity. The KONA Micro IoT Gateway is ideal for LoRaWAN medical applications and has long-lasting battery life. Regardless of the deployment environment, the KONA Micro IoT Gateway will support any LoRaWAN-connected device. This device is compact in size and that is why incredibly easy to deploy in a healthcare facility.
Summing up
All of us can agree that the number of adoptions for IoT is increasing rapidly in medical care. There are a wide variety of examples of IoT health care solutions that look quite promising. Various monitoring technologies are used by medical devices manufacturers, developers of mobile devices, and computer software companies that develop smartphones applications. Wearables applied in healthcare, in turn, can track patients' vitality and help prevent such incidents as strokes or diabetic comas. TEKTELIC also doesn't stand aside and offers several wearable solutions for the healthcare area. Definitely, we have just started to work hard on the development of devices for this specific area but we have already successfully integrated our eDoctor into some hospitals in Calgary and received incredibly positive feedback. We also would like to note that it is only the beginning of our work in healthcare, and we are planning to develop more useful IoT-based smart things for this area.
That is why, if you want to ensure that your patients and healthcare providers have the best technology for high-quality, and most importantly, timely care, you should write on our e-mail info@tektelic.com
To be informed about our
latest news 
subscribe to our newsletter