Benefits of LoRaWAN-Based Asset Tracking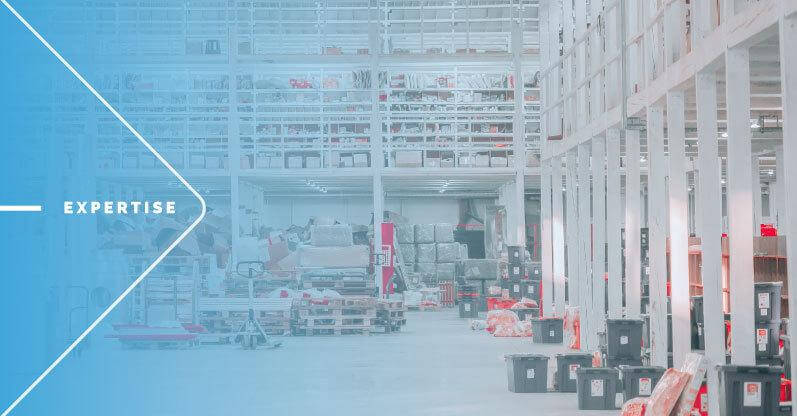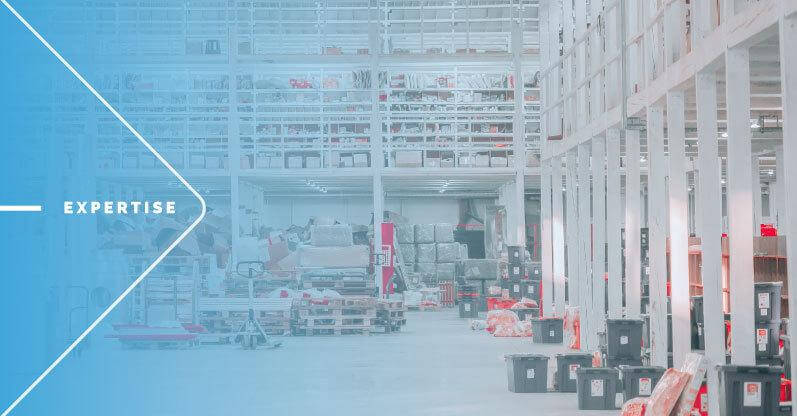 LoRa-based asset tracking solutions enable remote monitoring and real-time reporting of outdoor and indoor assets. Asset tracking solutions based on LoRaWAN network software also enable automated inventory and management of assets, supporting tracking solutions and different kinds of web-based dashboard with public and private network coverage. The system can also be used in industrial environments minimizing costs, for predictive maintenance and production optimization. In addition, IoT asset-tracking software is fast and easy to install. With such an IoT-based asset-tracking system, you can be sure that your assets are always under the watchful eye of responsible people.
LoRa-based asset tracking projects are pretty simple to bring to life, use, and maintain. Most LoRa devices for asset management are battery-powered, with a multiple-year battery life of up to 10 years. This makes them suitable for outdoor asset tracking and their deployment in different environments. In addition, LoRa devices offer users access to online location data, providing sensors with full-scale connection necessary for asset tracking reference kit, which has a great business value. Furthermore, they have a low cost of operation and can be applied to a wide range of industries.
Which Industries Can Benefit from IoT-Based Tracking System?
Oil and Gas Industry
As we already have mentioned, the LoRaWAN-based tracking solution can bring many benefits to the oil and gas industry, logistics industry, healthcare, and manufacturing. Asset tracking IoT use cases in oil and gas companies are pretty extensive. These IoT tracker devices provide reliable long-term asset monitoring with geolocation combined and wide indoor and outdoor coverage. In addition, an IoT tracking system can be deployed without requiring expensive infrastructure. As a result, such solutions are a good choice for oil and gas companies that need to track thousands of assets, including equipment in the factory and components for production.
Logistics Industry
Container tracking is another important application of asset-tracking system using IoT. When it comes to container tracking, IoT plays a great role in increasing efficiency and meeting customer needs. There are two main aspects: intra-container and inter-container tracking. Intra-container tracking means that the system monitors the location and condition of individual containers within a shipment. Inter-container tracking, on the other hand, monitors the entire shipment as a whole. By using IoT technologies and GPS trackers for container tracking, companies can improve their supply chain efficiency by reducing shipping times and costs.
Healthcare Industry
The healthcare industry is another sector that requires sensors for asset tracking. For example, hospitals can use IoT trackers for regular automated inventory management. An established IoT network in medical facilities can help to keep track of specific assets such as medical supplies and equipment. This helps to ensure that the right supplies are always available when they are needed, which can improve patient care and be a great commercial solution at the same time. A license or subscription fee for the use of an asset-tracking reference kit is pretty low and affordable for a medical facility of any size and financial capacity. In addition, by tracking medical supplies and equipment, hospitals can reduce time spent on manual tracking because the LoRa devices' unique ability is to generate data and analyze it automatically.
Manufacturing Industry
Data generated by sensors of a highly technical nature can facilitate business processes in manufacturing. Key benefits that these devices can bring include a secure portal for the transmission of data generated, regular automated inventory tracking, and cost-effective infrastructure. For example, companies can use IoT trackers to monitor the condition of machines, and equipment, and locate outdoor assets. LoRaWAN gateway placement can help prevent unexpected breakdowns that can disrupt production and cause losses, which is a proven feature of IoT technologies. In addition, by monitoring machine performance, companies can improve their manufacturing processes and optimize their production lines.
As you can see, there are many possible benefits LoRaWAN-based logistics asset tracking technology can bring. With this technology, companies can improve their supply chain efficiency, reduce costs, and improve customer service. So if you are looking for a reliable and cost-effective asset-tracking solution, LoRaWAN is a preferred technology to consider.
How Can TEKTELIC Help with Asset Tracking?
TEKTELIC provides a lot of devices working on the LoRaWAN protocol that can help companies to track their assets accurately and efficiently. Considering that our systems and all the technologies are based on the LoRaWAN protocol and use an IoT GPS tracker to provide accurate location data, we can satisfy all the requirements of customer projects. So if you are looking for a cost-effective and reliable solution to locate outdoor assets, TEKTELIC is the perfect partner for you in this journey.
The primary device we can offer for asset tracking is TEKTELIC SPARROW. This asset-tracking device can help track assets in difficult RF environments, such as hospitals and medical facilities. TEKTELIC SPARROW has a battery life of up to 5 years and an incorporated accelerometer. It can be easily connected with any of the TEKTELIC outdoor LoRaWAN-based gateway, which makes it a perfect part of creating an IoT ecosystem.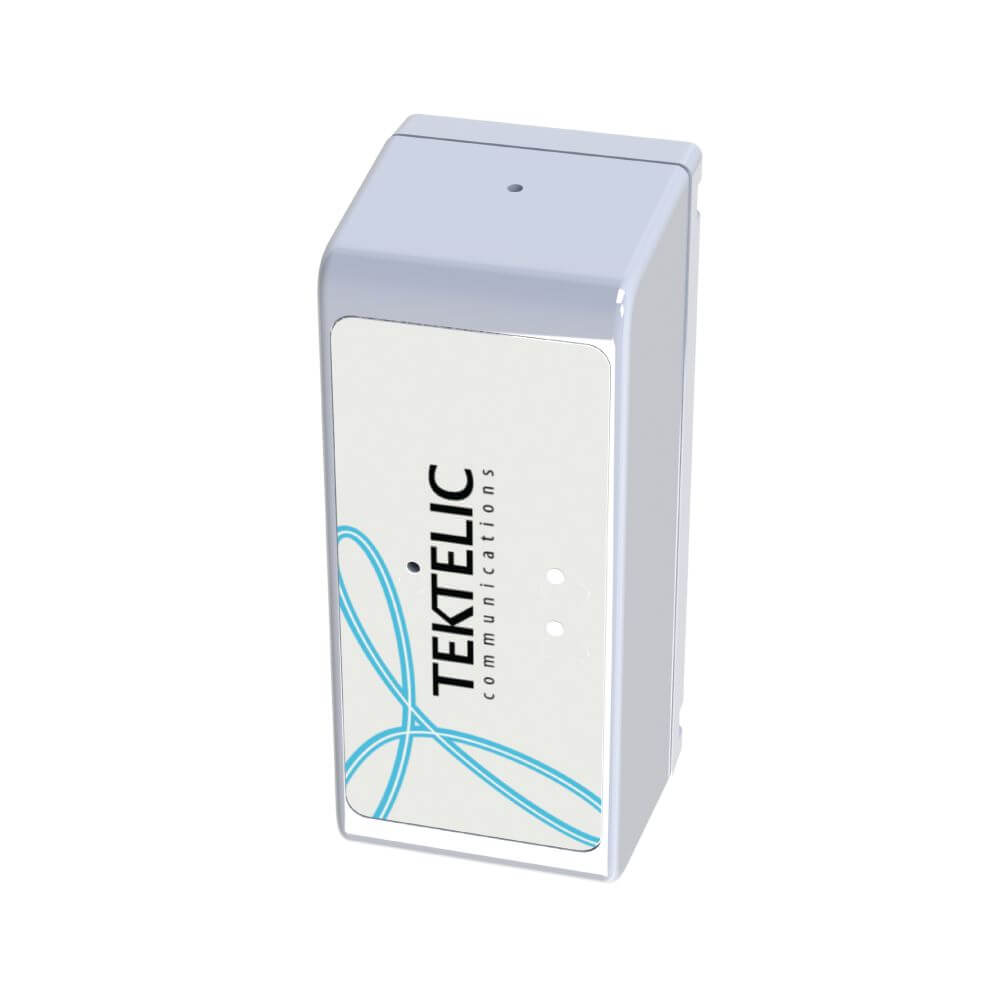 Another device that is worth mentioning is TEKTELIC PELICAN EX. The possible benefits of using this IoT tracking device include the ability to track assets in manufacturing, shipping, and rail yards, as well as equipment storage facilities even if temperatures reach 50 C. It can operate successfully even in presence of vapor, dust, and other combustible gasses. PELICAN EX can serve as an IoT shipment tracking device, an IoT-based bus tracking system, or be a part of an asset tracking reference kit. This sensor is one of the asset-tracking solutions that are crucial for indoor presence detection of items, and baggage tracking using IoT networks.
TEKTELIC can provide cost-effective infrastructure for any industry. Our devices help start customer projects expeditiously without an extra subscription fee or other extra costs. Besides, a good reason to choose TEKTELIC Communications is our strong support team. Our support team can help you deploy a cost-effective LoRaWAN-based asset tracking solution for free when you become our customer. We have experience in designing and deploying LPWAN systems for a variety of applications, including asset tracking. In addition, we have a wide range of LoRaWAN-based trackers that can be used for it, so we offer you a choice that will suit your needs specifically.
Contact us today to learn more through our e-mail info@tektelic.com or our contact form.
To be informed about our
latest news 
subscribe to our newsletter