Safety Certifications for Outdoor LoRaWAN Gateway Designs – Beyond IP Ratings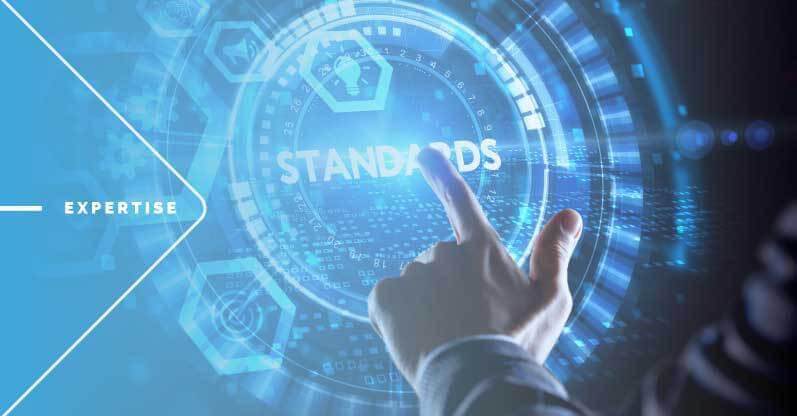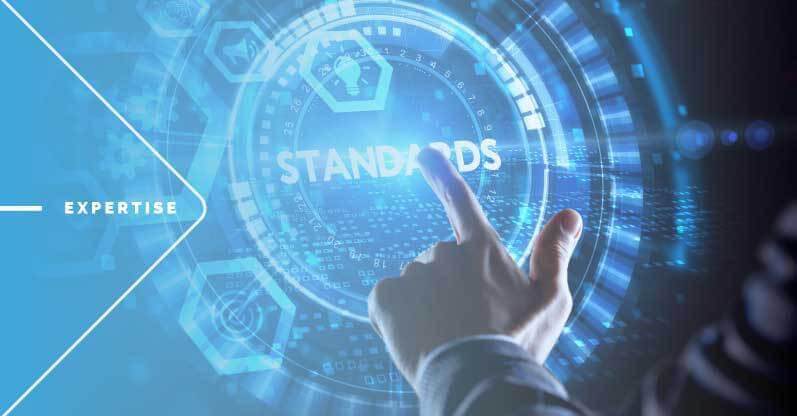 There are several issues to consider when building a LoRaWAN network. The first important thing is the reliability of the network server proven by a special outdoor equipment certificate. Such a quality assurance certificate will help you choose a secure LoRaWAN gateway. LoRaWAN gateways should be able to survive multiple deployments, send real-time alerts, and be compatible with different kinds of sensors, routers, or devices. Additionally, a safety-certified product has to be equipped with a robust antenna to survive in a harsh environment. Also, you have to ensure that the network server is capable of connecting to multiple gateways, which is very important, especially for the public sector. If it does not have these capabilities, it may fail to connect to the cloud and store data.
The second consideration is processing gain. The processing gain is the ratio of the code sequence chip rate to the bit rate of the data signal. High-quality signals will enable a receiver to recover the original low data rate signal even in a low-signal environment. In addition, LoRa Alliance outdoor gateway certification offers a superior processing gain than Wi-Fi and Bluetooth. This allows the network server to run on less power and keep the same signal data rate and link budget. That is why a lot of importance has to be paid to outdoor LoRaWAN gateway designs.
How to Achieve Security of Outdoor Equipment?
A reliable LoRaWAN network should have high security. It should be able to provide end-to-end encryption and be able to receive and transmit messages. A reliable LoRaWAN gateway, in turn, can also support several different types of applications. A LoRaWAN specification network can support millions of messages in 24 hours. The number of messages you can send or receive depends on the number of gateways installed on the network but LoRa physical layer ensures that the application server will continue to work smoothly regardless of the amount of data. If you have two hundred devices with a special outdoor equipment certificate and a single gateway with IP rating certification, each can support a few hundred thousand messages in a day, giving you full access to monitor this data traffic.
While terms like "IP67" or other ingress protection rating are used fast and loose to promote equipment, there is a significant difference between simply declaring equipment as "IP67" or similar and truly outdoor equipment. The term "outdoor" has special meaning when associated with a safety-certified product, this term cannot be used to describe or otherwise market a product unless it has gone through a number of important evaluations and tests culminating in a special outdoor equipment certificate. Some suppliers avoid the challenges and cost of designing a product to meet outdoor requirements, opting instead to use the loosely associated term "IP rated" and simply declaring equipment corresponding to acknowledged IP ratings. At the same time, only outdoor certified equipment can give the proper assurance for safe and reliable outdoor deployment.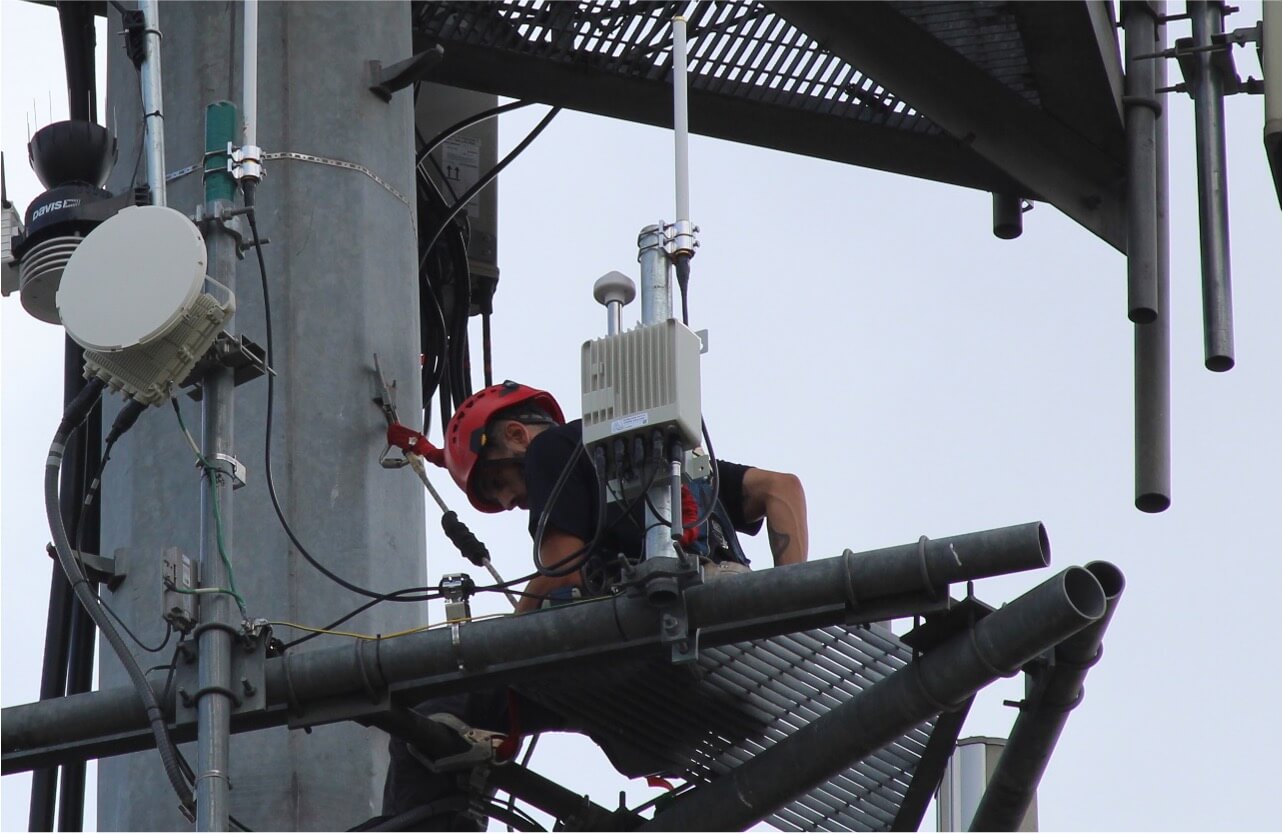 Outdoor Equipment Certification
An Ingress Protection Rating, or IP rating, is a standardized test for equipment against ingress of objects, dust, and water. Generally, a large number of equipment manufacturers have IP ratings, simply declaring equipment sufficient for outdoor operation. At the same time, although it is necessary to limit the entry of dust and water into equipment in an outdoor environment, to have only an ingress protection rating is far from sufficient.
Complete outdoor requirements for Information Technology Equipment such as a gateway are detailed in the international safety standard IEC 60950-22 "Information Technology Equipment Safety – Equipment to be Installed Outdoors".
This international safety standard has been adopted in the USA, Canada, and Europe through UL 60950-22, CSA No. 60950-22, & EN 60950-22 respectively, as well as through other national standards in countries around the world. IEC 60950-22 details the product design (such as outdoor LoRaWAN gateway designs), important evaluations, and test requirements necessary to ensure safe and reliable equipment when deployed outdoors (capabilities to withstand extreme temperatures, gateway safety, secure network, and remote access to control panel). This safety standard is mandatory if you want to promote equipment for outdoor deployments all over the world as a safety-certified product.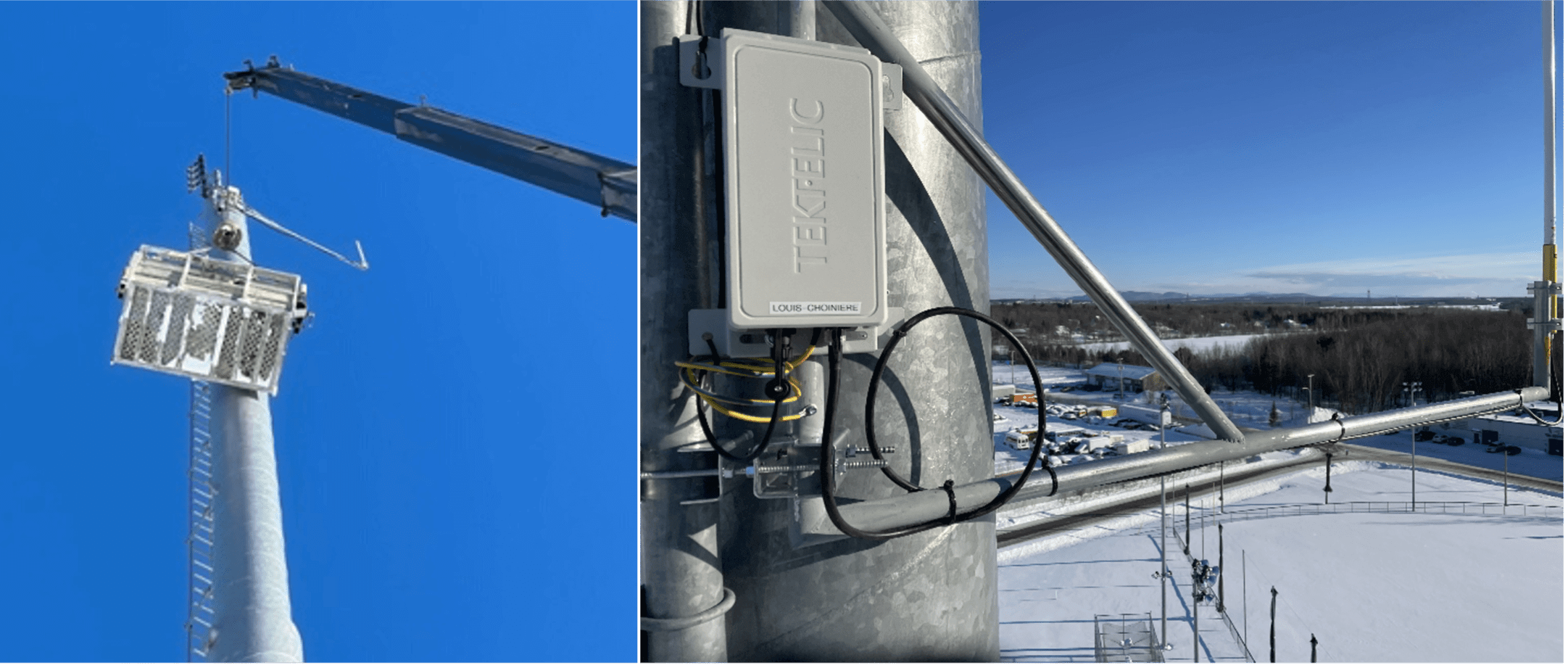 (Note that IEC 60950-22 is being rolled into the base safety standard IEC 62368-1 "Audio/Video, Information and Communication Technology Equipment – Part 1: Safety Requirements" with the adoption of its 3rd edition.)
Outdoor Certification Requirements
There are a number of specifications outdoor equipment such as a LoRaWAN class gateway must meet in order to ensure it will operate in the field for at least 10 years without failures or degradation. The enclosure construction requirements of IEC 60950-22 Section 8 " Construction requirements for outdoor enclosures" detail the necessary design and test requirements to ensure any harmful effects are avoided.
For example, the LoRaWAN standard should be compatible with your sensors or other devices. Its frequency should not be less than 30GHz in order to smoothly connect with a necessary sensor and eliminate the risk of network disruptions. A device with IEC 60950-22 certification and other ingress protection rating confirmations should be able to connect to a WiFi network and maintain a consistent connection with the network. With proper design and important evaluations, even if the LoRa Alliance network fails, the data will still be accessible to management via the LoRaWAN connection. When a device has other ingress protection rating confirmations than IP rating, then even when the main power supply is lost, the signal will be stable and scalable.
UV Protection
We've all seen what happens to some plastics after they have been left in the sun. The sun can degrade exposed polymer materials over time if they are not properly formulated with protective additives. This degradation can not only render a product useless in the extreme case, but it can also subtly compromise the safety mechanisms of the product.
As detailed in IEC 60950-22 Section 8.2 "Resistance to ultraviolet radiation" and the associated tests of Annex C "Ultraviolet light conditioning test", plastics forming exposed parts of the enclosure on outdoor certified equipment must pass special UV exposure endurance tests. These tests ensure that the plastics maintain their tensile, flexural, and impact strength as well as flammability rating after the equivalent of a typical lifetime of exposure to the sun. This rating acquires a special meaning, regarding the reliability of IoT devices in high-temperature conditions.
The requirements and test procedures for UV resistance detailed in UL 746C are also generally acceptable. A base resin carrying a UL 746C (f1) rating in its safety file generally assures suitability for outdoor use.
Finally, it is important to note that any exposed plastic forming part of the enclosure must be UV rated, this includes not only the enclosure itself but also any smaller items such as connectors, cable grommets, switches, vents, etc. since even if the smallest parts of the device are not temperature-resistant, it makes a significant difference. We've all seen how even a small crack or gap can be an entrance point for water and contaminants, affecting power consumption, and contact signals capabilities. That is why it is better for customers to choose a device that has a UV rating, and other certifications recognized around the world.
Gasket Endurance
Gaskets play an important part in enclosure ingress protection. Accordingly, gasket life in an outdoor atmosphere is an important consideration not only to successfully promote equipment but also to make sure it is secure and can successfully undergo tests culminating in an outdoor equipment certificate.
IEC 60950-22 Section 8.5 "Gaskets" and the associated Annex D "Gasket tests" detail the special gasket aging and strength tests. These tests ensure enclosure gaskets maintain their tensile strength and compression resiliency properties after the equivalent of a typical field lifetime.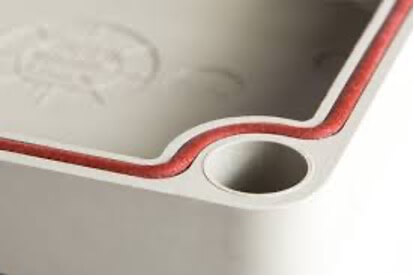 The requirements and test procedures for gasket aging detailed in UL 50E are also generally acceptable. A gasket carrying a UL 50E rating in its safety file generally assures suitability for outdoor use, which is perfect for smart agriculture, farming, and smart city control.
Corrosion Protection
Corrosion occurs at a much higher rate in outdoor environments, jeopardizing the enclosure integrity as well as the integrity of important electrical connections such as the equipment lightning & safety ground. So, customers, when buying and choosing a sensor, should pay attention to its sustainability to corrosion. This is particularly true in coastal regions due to the effects of salt but also in many urban environments where pollution combined with moisture can greatly accelerate corrosion.
Special material selection and coatings are required to ensure a long and problem-free product field life. IEC 60950-22 Section 8.3 "Resistance to corrosion" and the associated tests of Annex A "Water-saturated sulfur dioxide atmosphere" detail testing may be necessary.
These harsh tests consisting of 168 h of salt water spray and a 120 h test cycle involving a water-saturated sulfur dioxide-rich atmosphere must be applied unless specific material selection and specifications are in place. Specific installation instructions to the end-user may also be necessary.
Ingress Protection
Of course, the ingress of water, dust, or solid objects must be controlled to maintain equipment reliability and safety. A secure device has to undergo tests culminating in the outdoor sensors' operational capabilities and their spreading factors verified by world standards certifications.
While protection for solid objects is covered under base safety standards, IEC 60950-22 Section 9.1 "Protection from moisture" and Section 9.3 "Protection from dust" cover the minimum ingress protection requirements for water and dust respectively.
Although the minimum required IP rating for outdoor design is for an enclosure that is protected against dust and splashing water (IP54), it is common for outdoor enclosures housing sensitive electrical components to be designed as dust-tight and protected against normal pressure water jets, high-pressure water jets, or temporary immersion, meaning an IP code of IP65, IP66, or IP67 respectively.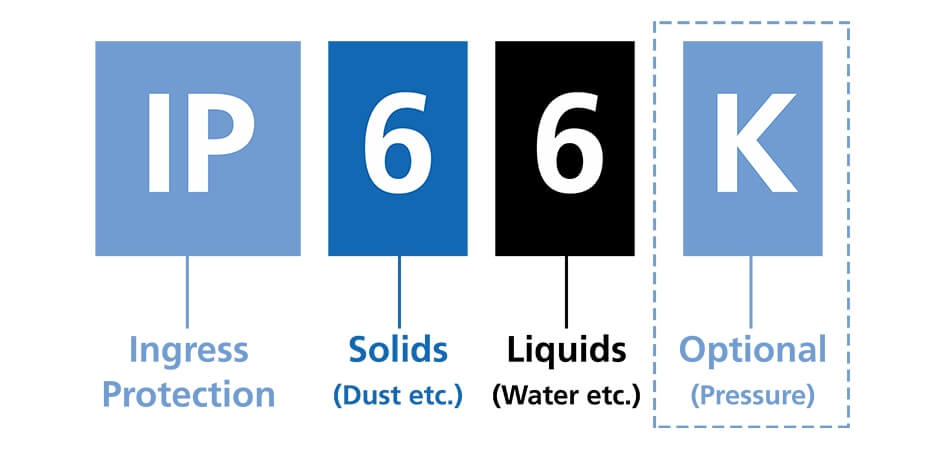 Enclosure ingress testing is generally performed in accordance with IEC 60529, however certification under UL 50E for NEMA types 3, 4, or 6 (roughly equivalent to IP codes IP54, IP56, and IP67 respectively) are also accepted.
Enclosure Impact Resistance
Enclosure impact resistance can also make a significant difference to the reliability and support level of sensors and other devices present in the world market. Polymer materials can be temperature sensitive for mechanical performance. In particular, the impact strength may be reduced at the low ambient temperatures encountered by outdoor equipment.
IEC 60950-22 Section "Mechanical strength of enclosures" requires that enclosure impact testing be performed at the minimum specified operating temperature of the equipment. Furthermore, additional evaluation criteria are applied to ensure that the ingress protection (the IP rating) of the enclosure has not been compromised.
Additional Considerations
In addition to the above table-stakes requirements for outdoor equipment, there are additional design considerations that one must be aware of for outdoor products. When it comes to securing a LoRaWAN network, you need a reliable LoRa Alliance network server. To ensure that the network server is reliable and can transmit necessary traffic, you need support from your gateway provider, whom you can contact at any time. That is why it is really important to choose a trustworthy manufacturer, who is preferably a member of the widely known LoRa Alliance organization. It is crucial to have a reliable gateway since this device manages the entire network and enables communication with all the sensors within one LoRaWAN network.
Solar Loading
Outdoor equipment is prone to additional enclosure heating due to the effects of direct sunlight and temperature impact. This added heat load must be accounted for from the initial product design to ensure the reliability of the device. Although not specifically required by safety certification, it is prudent to expect a product to operate safely and reliably up to 10°C above the maximum specified ambient temperature.
Surge Protection
Outdoor equipment deployments can experience much higher levels of surge exposure due to atmospheric events such as lightning. The electrical interfaces of outdoor equipment require added levels of protection, either built-in or externally added to the devices.
Although no special requirements are identified in IEC 60950-22, it is recommended that specific protection standards such as IEC 62305-1 "Protection Against Lightning" or the National Fire Protection Agency NFPA 780 "Standard for the Installation of Lightning Protection Systems" be consulted for guidance.
Plant and Animal
When applicable, IEC 60950-22 requires outdoor equipment designs to be assessed against the effects of plant growth and vermin. It has a special meaning for agribusinesses, which usually deploy LoRaWAN sensors and other types of devices right in the middle of their field. If a sensor doesn't have insects protection, it may result in its breakdown and cost loss. So, to protect your data, and the deployed technology, you should initially choose sensors and gateways with plant and animal protection, especially if you plan to deploy a LoRaWAN device in such a place.
Marking Robustness
As a rule, to be sure that the device of your choice is certified and complies with market requirements, you just have to read the information on the back of this device. All LoRa Alliance members, mark their devices with necessary certifications, and these signs withstand extreme temperature, and other weather conditions, so you can access this information any time when needed. Equipment is often labeled or otherwise marked with important safety information which must remain legible through years of exposure in harsh outdoor environments. In case your sensors and solutions don't have these marks, you have to review their certification again to be sure.
Which Safety Certifications does TEKTELIC have?
TEKTELIC Communications, being a member of LoRa Alliance and being recognized all over the world, pays a lot of attention to the technology standards, spreading factors, and reliability. We manufacture sensors, solutions, and gateways that can process large amounts of data, have low power consumption, and work based on a secure LoRaWAN network server.
All TEKTELIC Gateways intended and marketed for outdoor use are not only IP67 rated but have also gone through an additional stringent certification process according to IEC 60950-22 including any specific deviations required by UL 60950-22, CSA No. 60950-22, and EN 60950-22. For example, TEKTELIC KONA Mega Ex Gateway ATEX/Zone II Certified and has an IP67 rating. This gateway has up to 14 dBm Tx Power per Antenna and a hardened carrier-grade enclosure, making it a great option for outdoor deployments in the market.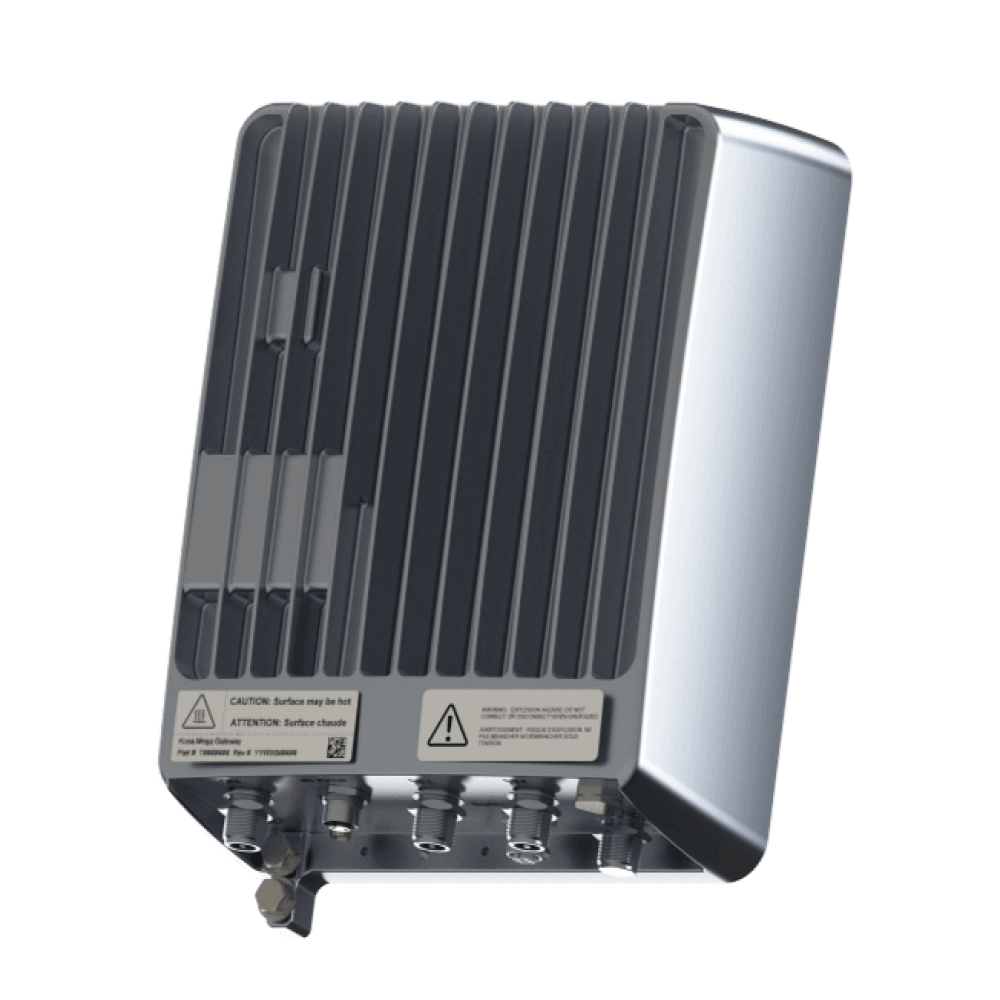 Another LoRaWAN gateway TEKTELIC KONA Mega IoT Gateway has a list of recognized certifications as well. This device has North America Specifications, EuropeanUnion Specifications, APAC Specifications, and IP67 rating. This LoRaWAN gateway has double simultaneous Tx Channels, so it can transfer and receive data much faster in comparison to similar technology with a sing Tx Channel.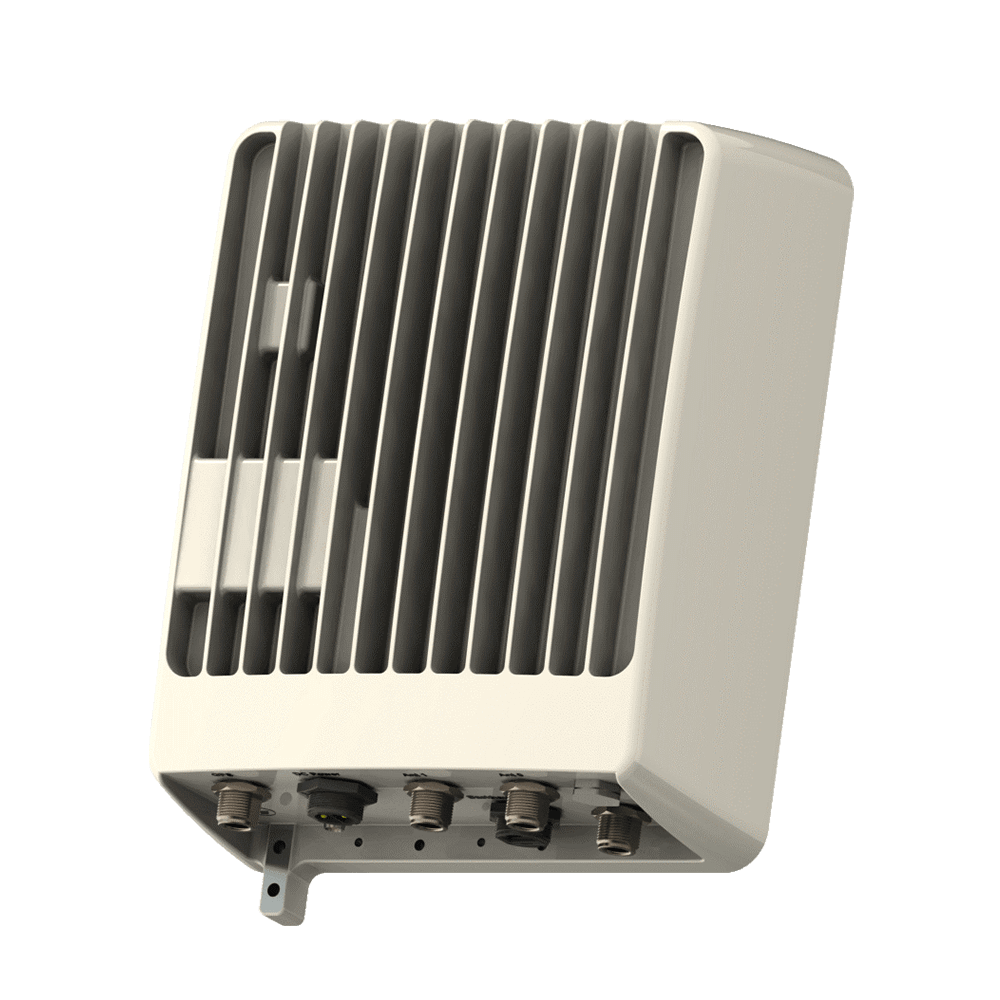 LoRaWAN technology and IoT-based gateways are becoming the most reliable and simple answers for many industries. If you choose a reliable provider from LoRa Alliance such as TEKTELIC, you can be sure that you buy a certified product. So, contact the TEKTELIC support team, and we will help you choose a gateway for your needs.
To be informed about our
latest news 
subscribe to our newsletter