Creating a Smart Building Ecosystem: How to Make it Real?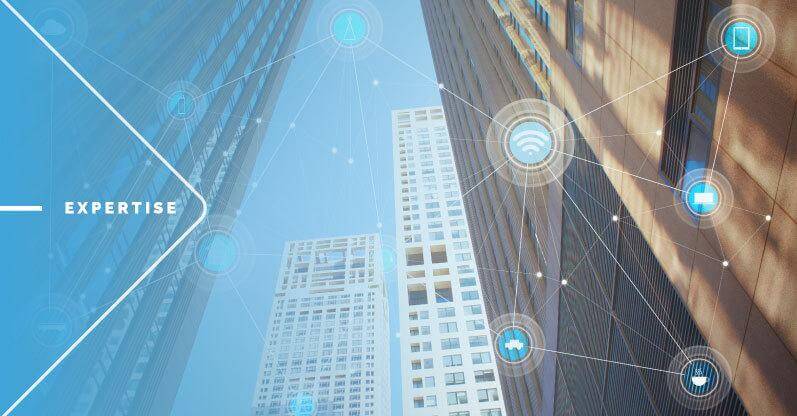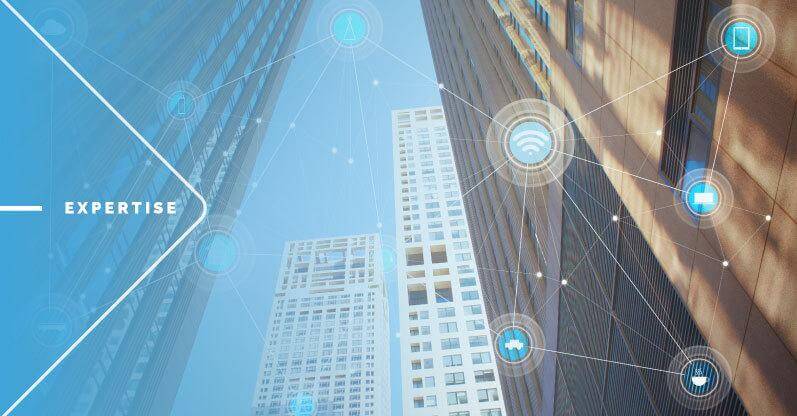 Smart building infrastructure becomes more and more popular in smart cities since it can bring a lot of benefits to people living there and to the authorities who govern the city. IoT applications in smart buildings can help to save on energy fees, increase energy efficiencies, solve security concerns, achieve sustainability goals, and provide citizens with actionable insights based on real-time data collected, and these are still not all the benefits.
At the same time, there are many challenges to implementing a smart buildings IoT ecosystem. Stakeholders may not understand the value of smart building technology or view it as an expensive, complicated commodity. To get stakeholders on board with new technology, facility managers must make the case for their investment. The challenge is steep, but it is not insurmountable since as soon as building operators present the benefits smart technologies can bring to building owners, corporate governance, and residents, they will be standing for IoT and smart buildings themselves.
What is Essential for Creating a Smart Building Management System?
There are many factors to consider when creating a smart building management system. Buildings are increasingly complex, and control systems must be able to handle a variety of tasks including control of a work environment, security systems, energy consumption management, and more. Building automation systems are becoming more common, but they can be expensive and may not provide the level of control or flexibility that you need. When choosing a control system for your building, it is essential to consider your specific needs and find an IoT solution that will fit those needs.
Some of the most important factors to consider when choosing smart building IoT solutions for your house include:
– The size of the building: A control system for small office spaces will be very different from a system for a large skyscraper. Make sure to choose a system that is scalable and can accommodate the specific needs of your building systems.
– The environment: Your building control system must be able to maintain comfortable conditions in your smart building, regardless of the outside weather. It should also be able to monitor environmental conditions inside the smart building and make adjustments as needed.
– Security: A good control system will help you to establish an enhanced security system in your building and protect its occupants. It should have features like intruder detection, access control, and CCTV integration.
– Energy management: A control system can help you reduce energy costs by managing the heating and cooling system, ventilation, and air conditioning (HVAC) system in your building. Smart building solutions should be able to optimize processes in real estate systems for energy efficiency and comfort.
– Flexibility: As building needs change over time, your connectivity system should be able to adapt as well. It should be scalable and offer a variety of features that can be customized to a specific needs of a user to ensure the best customer experience.
When building owners choose a control system for their building, it is essential to consider the specific needs of space, environment, and control buildings infrastructure. With so many different IoT solutions on the market, it is important to do your research and find the one that is right for you.
Machine Learning
When it comes to creating a smart building technology, machine learning is essential. This technology enables buildings to learn and adapt over time, making them more efficient and effective. Additionally, smart building technologies such as sensors and data analytics software solutions can help building managers make better decisions about how to run their apartment buildings. By using machine learning and other smart building technologies, building managers can create a truly intelligent system that will save time, money, and energy.
Human-Machine Interface (HMI)
The future of HMI is bright. With the advent of mobile technologies such as smartphones, this technology has benefited the manufacturing industry giving valuable insights and continues to do so. HMI solutions can be deployed using IoT or other devices that work on software fully integrated with other connected devices in the smart building ecosystem. They have numerous advantages for building operators, including real-time access to HMI information and remote work monitoring.
HMIs need to alert operators to conditions that require intervention. These alarms need to be aesthetically pleasing, easy to use, and effective at drawing the operator's attention. Good HMI design considers the people using the system. TEKTELIC offers, for this purpose, different kinds of applications with a friendly user interface designed specifically to make a perfect connection between new technology and end-users.
High-performance HMIs are critical for building automation systems. High-performance HMIs ensure quick interactions and direct attention to the most essential indicators. A high-quality HMI eliminates extraneous graphics, and controls and uses discretion when choosing design elements. There is no better way to create a smart building than with an HMI, which organizes data streams in an understandable way for a common user. The benefits of smart building software are numerous: it helps you understand the data gathered by the sensors, turns it into action for the creation of new services, and reduces operational costs. It also improves occupant experience, reducing citizen complaints and boosting staff productivity.
IoT Smart Building Technology
The key to the creation of smart buildings is the integration of IoT sensors. These sensors are embedded into lighting fixtures and capture data on occupancy, temperature, and energy consumption. When these sensors are combined with smart building software, they can be used to optimize resource efficiency and maintenance.
The Internet of Things can transform the way you manage a building by allowing you to collect and analyze data about heating systems, air quality, and weather data in real-time. This will make your building more efficient and user-friendly, which can positively influence residents' well-being. Moreover, IoT can also disrupt long-established business models, resulting in a surge of innovative technologies that are more cost-effective, ensure higher data protection, and better development experience.
IoT technologies are driving the development of smart ecosystems for buildings. They are powering the next generation of BMS and infrastructure. There is a wide majority of smart building IoT use cases. The IoT-driven building management systems include smart connected sensors, edge devices, and analytics, all connected and open. As these real estate technologies continue to develop, they will become an essential part of BMS, smart cities, and smart infrastructure. The benefits of smart buildings are enormous, and the potential for their adoption will only continue to grow.
Cloud-Based Building Management Systems
The integration of BMS and IoT in a building ecosystem allows users to monitor the condition of the entire structure. of their real estate object With the use of wireless occupancy sensors and BMS, this data can be collected in real-time and uploaded to a data storage platform, where it can be analyzed and made available to stakeholders. Another advantage of cloud-based building technology is that its installation is cheaper than traditional wired solutions, and it can be applied to any building environment.
To fully exploit the potential of IoT, a building ecosystem must be integrated with the whole smart city environment. This means integrating all the different buildings, solutions, and devices, along with cloud-based software. Once the whole real estate ecosystem is connected, all of the systems will work together seamlessly, creating a smart city. This will eliminate the limitations of siloed systems and expand the capabilities of each. It will also make the smart buildings more sustainable and reduce their energy use.
As building automation systems connect to a central open IP backbone, they can access data from all the connected devices and make strategic decisions based on these data. Integrated systems will also automatically tag points with 80% accuracy (Hester, 2021). The resulting data is then presented via a user-friendly interface, providing data-rich reports and trend visualizations. The data collected can also be integrated with artificial intelligence (AI) algorithms to improve smart buildings' performance. As the integration of smart building systems continues to evolve, the benefits of IoT technology are sure to follow in the future.
Building-Monitoring Devices
Smart buildings can be defined by the goals of the stakeholder. For example, a manufacturing facility may have a high priority for cooling, while an office park might focus on lighting connectivity. Smart building solutions can detect occupancy and interact with other sensors to adjust airflow, temperature, and lighting in an indoor space. They can even communicate with other devices in buildings, like lights and cameras, creating an ecosystem of a smart environment.
Current real estate devices could automatically regulate the temperature, lighting, and heating of a building to save energy. For example, depending on the use case, smart thermostats could reduce power consumption by up to 18% (Johnson, 2022). The smart thermostat would also give instructions to residents to replace filters in their smoke detectors, when needed, ensuring high air quality in the indoor space. Smart buildings technology also includes smart locks that can detect when a resident is near and grant access to a visitor. Such devices will create a comfortable ecosystem of smart buildings technology, making a platform for a smart-built world.
With the growing pressure to be more energy-efficient, it will be critical for businesses to create a smart ecosystem. IoT devices will provide valuable real-time data for facility managers to make informed decisions and improve productivity, comfort, and sustainability. These factors will also help reduce operational costs. The cost of IoT-enabled devices and data storage will fall, making the connected device trend more affordable.
What are the Main Advantages of the Smart Buildings Ecosystem?
There are many advantages to having smart buildings ecosystem, but some of the most important ones are related to efficient space usage, data analytics, and the future of the indoor environment. Smart buildings use space more efficiently than traditional buildings, thanks to features like automatic lighting and temperature controls. This can lead to significant cost savings in terms of energy usage.
Data is another big advantage of smart buildings. By collecting data on things like energy usage and occupancy rates, building owners and managers can make more informed decisions about how to run their properties. This data can also be used to improve the building experience for tenants and visitors.
Finally, smart buildings are future-proofed to some extent. Thanks to their reliance on technology, they can easily be upgraded with new features and applications as they become available. This means that they will be able to keep up with the changing needs of the people who use them.
In addition to these advantages, smart building solutions will improve employee productivity. They will enable the facilities manager to make adjustments based on the building's needs. Smart buildings will also help companies comply with health and safety regulations. By automating these processes, buildings can operate more efficiently and reduce operational costs.
What does TEKTELIC Offer for Smart Buildings?
The Internet of Things (IoT) is transforming the way we manage and monitor buildings. TEKTELIC, a leading provider of IoT technology gateways, sensor solutions, and custom applications, has an extensive portfolio that covers a broad range of vertical applications and global frequency bands. Our IoT solutions and devices enable real-time monitoring of a variety of parameters, enabling businesses to maximize their building's efficiency and reduce their utility bills.
TEKTELIC has already started a range of successful projects in this sphere. For example, our partnership with MClimate, one of the top 20 innovative companies in Bulgaria. Together, the teams developed an application to provide property owners with easy and intuitive data visualizations. The solution allows building owners to manage the energy usage of different spaces and rooms and reduce their carbon footprint. TEKTELIC and MClimate are offering a comprehensive IoT solution for the office space. To achieve this TEKTELIC VIVID device was used, which can detect temperature changes, humidity levels, lighting, motion and shock, and leaks. It can work on one battery for up to 10 years and is fully compatible with other IoT devices. With this, TEKTELIC is leading the way in integrating IoT solutions into buildings.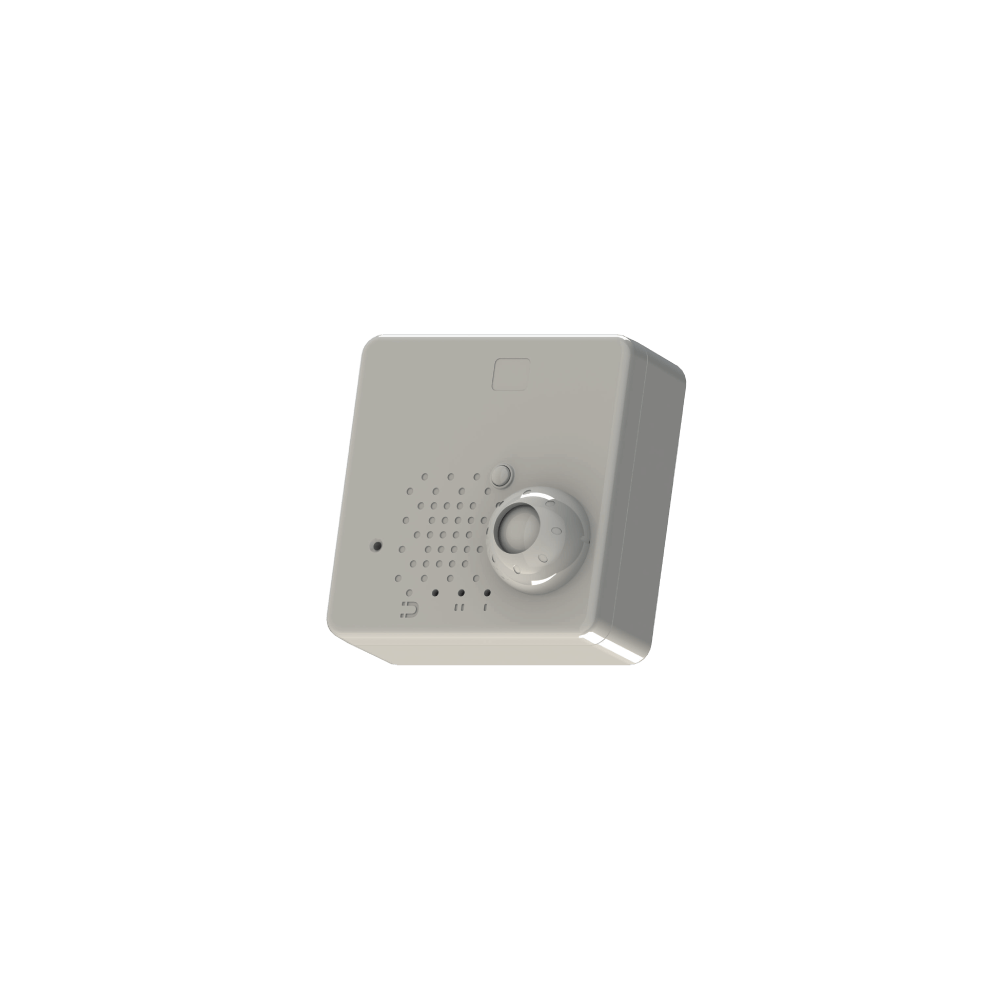 TEKTELIC also manufactures IoT gateways that support two different frequencies simultaneously. For example, TEKTELIC KONA Micro IoT Gateway supports the simultaneous transmission and reception of information, whereas other gateways have to suspend receiving to transmit data. What is more, KONA Micro IoT Gateway has a battery backup, which ensures the continuation of data transmission even when the main site has lost its power. The compact size of the gateway, together with the variety of mounting options allows one to deploy it even in a small room.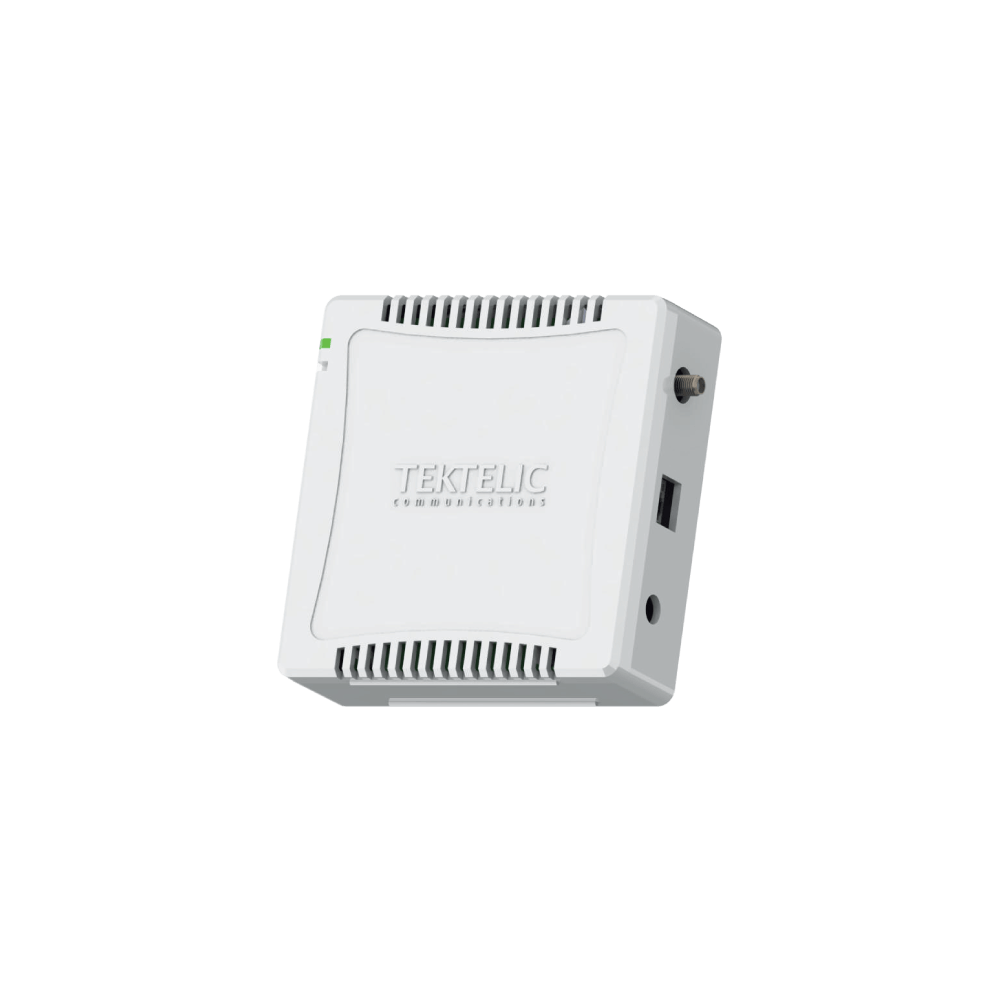 Ruggedness is another advantage of TEKTELIC's gateways. The line outdoor gateways was designed to function even in extreme weather conditions. TEKTELIC IoT devices enable smart connected home appliances. They enable secure detection, control, and connection with a range of smart home appliances. Our integrated solutions ensure a robust, reliable, and compact design. A comprehensive range of IoT sensors will allow users to make informed decisions in the comfort of their homes and workplace. Besides, TEKTELIC sensors and solutions are available in a variety of configurations and ranges.
TEKTELIC Communications offers a range of devices that are specifically designed for use in smart buildings. Our products are reliable and easy to use, making them the perfect solution for any smart building project. We offer a range of products that can be used to control and monitor HVAC, lighting, security, and fire safety systems.
Contact us today via email at info@tektelic.com to find out more about our products and how we can help you create a smart building.
Hester, J. (2021). AI and Cloud Computing Enable Widespread Use of Smart Building Technology (Part 1 of 2). Retrieved 20 April 2022, from https://www.realcomm.com/news/1018/1/ai-and-cloud-computing-enable-smart-building-technology
Johnson, T. (2022). 'Smart' Thermostats Reduce Energy Costs by 10% – US Newswire. Retrieved 21 April 2022, from https://usnewswire.org/2022/01/12/smart-thermostats-reduce-energy-costs-by-10/
To be informed about our
latest news 
subscribe to our newsletter