Best IoT Solutions for Smart City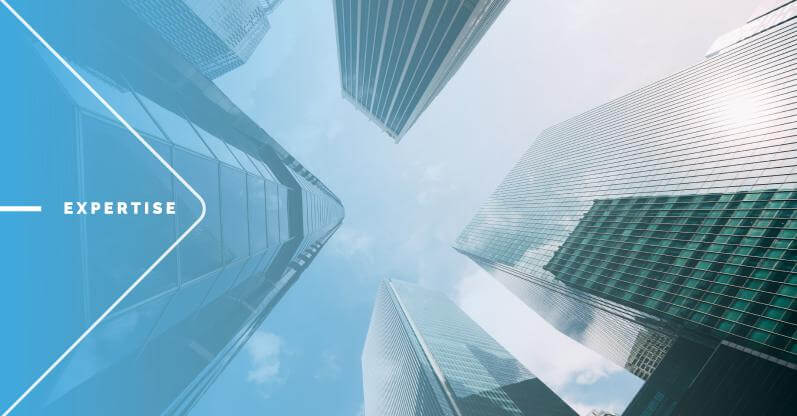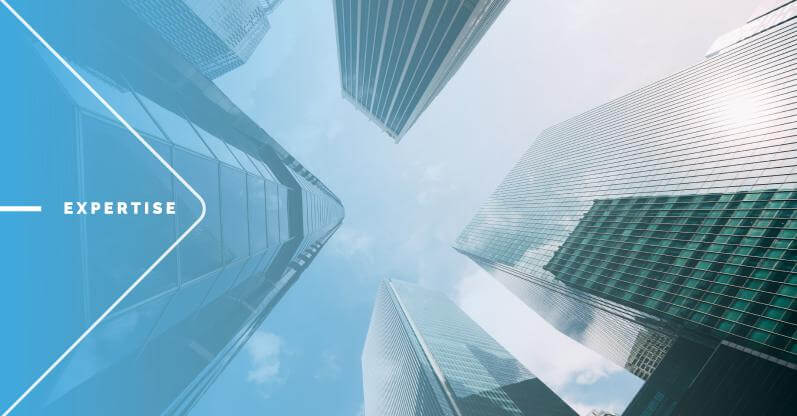 Smart cities require real-time visibility into all aspects of urban life such as maintenance costs, population density, the effectiveness of city operations, connectivity services, and even traffic management. To achieve this, smart cities typically utilize wide-area wireless networks to enable connectivity between a vast network of disparate data-generating IoT devices, sensors, data analytics software, and smart meters.
The main specifics include a wide coverage radius, low power, and cost-effective IoT connectivity that allow managing smart cities' infrastructure with fewer people and money resources allocated to the same tasks. Smart city IoT solutions help to improve infrastructure to have a cleaner environment in urban areas, more advanced smart parking project so people can quickly locate parking spaces, fewer time wasted in traffic congestion for citizens, effective budget planning based on predictive analytics, and many other features of a healthy environment. Smart parking sensors can add to sustainable growth and smart mobility.
Why is Smart City Technology Necessary for an Urbanized Region?
Using IoT solutions for smart cities to visualize and analyze data, cities can respond dynamically by optimizing asset utilization and allocation of city resources. IoT smart cities initiatives can integrate IoT into their infrastructure to automate tasks, monitor and manage equipment, and perform predictive maintenance to make even the most urbanized region cost-efficient. Smart cities are interconnected cities that make use of telecommunications and information technology to enhance citizens' lives.
Smart city projects can significantly improve many cities in terms of efficient use of natural resources (water, gas, and energy consumption), advanced analytics of traffic situations based on machine learning and artificial intelligence software, and establishment of smart grids (for connecting smart traffic signals, smart traffic lights, connected cars, smart waste management companies, and public utilities).
There is a range of reasons why smart city IoT applications and initiatives are worth implementing. You can find the key ones below:
Providing a sophisticated urban infrastructure with the capacity to gather and analyze data utilizing new digital technologies such as smart grids, smart meters, smart buildings, linked items, and big data in order to predict any abnormalities.
Using smart applications to allow people to engage with the environment in order to minimize CO2 emissions. Reduced air pollution levels and increased air quality will benefit the environment and, as a result, residents' quality of life (e.g., improved health, a safer, quicker, and less expensive commute without lengthy searches).
LoRaWAN® wireless IoT technology is one of the best IoT smart city solutions since it can be connected to public and private networks, so valuable data generated from connected IoT devices are always protected with encryption and cannot be disposed of.
Infrastructure Monitoring
To effectively maintain a city's historical structures, we must continually check the real state of each building and identify the regions that are most impacted by various external agents. The city has a diverse range of structures of all sizes. It varies from city to city, but in general, the majority of the structures are quite ancient (such as buildings, dams, or bridges). Passive WSNs (wireless sensor networks) can be installed within a concrete structure to assess the condition of the structure and emit a radio signal of appropriate amplitude and phase characteristics to inform of the structure's status. Such IoT connectivity to smart city solutions can help avoid unnecessary and unexpected repairs to old infrastructure. On the contrary, with connected sensors, all the repair works can be planned and fit into the city budget, so it won't cause any problems to the smart city management.
Smart Building
A smart city usually implies that buildings in this city support IoT connectivity, and are constructed in a way to have the maximum energy efficiency and lowest operational costs. IoT sensors and smart solutions can help you reduce costs of excessive energy and water use, as well as increase air quality in an indoor area. Operational efficiency of public spaces (water consumption, gas usage, electricity) can also be improved if you turn to an IoT expert, who can offer the best solution with real-time monitoring of a space.
As a rule, IoT devices for smart city applications can measure the following parameters:
The level of water in lakes, streams, and sewage systems.
Gas concentrations in cities, labs, and deposits.
Humidity and other properties of the soil.
Preference for static structures (e.g., bridges, dams).
Changes in position (e.g., for landslides).
Lighting conditions as part of a combined sensing system or as a stand-alone sensor (e.g., to detect intrusions in dark places).
Infrared radiation is used to detect heat (fire) or animals.
Smart Waste Management and Waste Collection Routes Optimization
In cities, waste management is becoming more of an issue than urban traffic congestion and the search for free parking lots. It is intertwined with a variety of factors, including social and environmental concerns. Environmental sustainability is an essential aspect of smart waste management. One of the primary advantages of global IoT networks is that they enable us to collect data and, as a result, improve the effective management of numerous challenges. Currently, the garbage truck is required to collect all garbage cans, even if they are empty. These IoT technologies will be linked to the computing server using one of the LPWAN technologies by employing IoT appliances within the garbage can. The computing server may gather data and optimize the route to waste assortment, which is handled by garbage trucks. It will be especially useful for avoiding waste collection during peak hours when traffic flow is too dense.
Smart Parking
Each parking place has a wireless sensor (or linked object) in this scenario. The sensor at the parking place delivers a notice to a management server when a vehicle parks or departs a parking slot. The server can give parking vacancy information to drivers via visualization platforms such as mobile networks, vehicle Human Machine Interfaces (HMIs), or advertisement boards by collecting information about parking bay occupancy. These details will also allow the municipal council to levy fines in the event of parking violations.
When parking spots are easy to find it can significantly contribute to the development of smart traffic management. An important role here is played by a huge amount of real-time information provided by smart city solutions. There are large amounts of other use cases as well, we will talk about later on.
Smart Health
A Wireless Body Area Network (WBAN) based on low-cost wireless sensor network technologies might significantly improve patient monitoring IoT systems in hospitals, homes, and workplaces. The tiny sensors can be placed on the body's surface or implanted inside the body. The sensors connect with medical equipment through various LoRaWAN technologies. The sensors may also collect and analyze physiological data (such as blood flow, respiration rate, blood pressure, blood PH, body temperature, and so on) that is gathered and processed by remote servers. The necessity for wearability places physical constraints on the design of these sensors. The sensors must be tiny and light, and they must not obstruct a patient's motions or mobility. Furthermore, because the sensors must run on small batteries that are included in the wearable package, they must be extremely energy efficient.
Smart Lights
The deployment of smart street lighting can improve public safety and well-being. Smart lighting is not only energy-efficient but also can lighten the pressure on the city government. Many municipalities use a static or traditional approach to street lighting, which has numerous inefficiencies since it ignores environmental conditions such as light levels and traffic patterns. The Internet of Things (IoT) has been used in a variety of settings, including smart cities. Connected street lighting is one of the most useful implications of the smart city's platform, as it can support a smart city with a variety of functions. Intelligently designed streetlights can help the city save money on power while simultaneously improving public safety and well-being.
Smart Irrigation
Smart irrigation systems combine modern IoT technology sprinklers with nozzles that enhance coverage with irrigation controllers that monitor moisture-related factors on your property and automatically adjust watering to appropriate levels. Weather-based irrigation and soil moisture-based irrigation are the two main forms of smart irrigation technology. Both can assist a smart city in conserving water, but there are some key distinctions. IoT nodes gather data on soil temperature and moisture, as well as air temperature, and manage water delivery on their own, using fog computing gateways or remote commands received from the cloud.
Smart Roads
Smart roads make driving easier and safer by using sensors and IoT technologies. These routes provide drivers with real-time weather and road conditions information. They can also assist drivers in locating available parking spaces and preventing accidents by warning them of approaching traffic. These roads are especially beneficial on mountain routes, where landslides are prevalent. With the aid of electromagnetic effects, roads equipped with electric car charging capabilities may also charge electric vehicles driving over them.
Connected vehicles are beneficial for a bunch of reasons. First of all, they provide real-time data on location, so the city can update public transport on traffic jams and stolen vehicles will be found much faster. Autonomous vehicles can also potentially prevent governments from frequent road maintenance because of automatically chosen the best mode of driving.
Water, Gas, or Energy Metering and Leak Detection
For smart building management, LoRaWAN connects all energy-related systems, such as lighting, heating, cooling, and fire safety. The LoRaWAN communication technologies efficiently link them to aid in power consumption control and reduction. LoRaWAN is a critical component of smart water supply infrastructure in smart buildings. LoRaWAN systems may significantly reduce operational expenses associated with water leaks and avoid major damage to buildings by utilizing sensors, gateways, and water meters. Despite the fact that energy utilities were among the first to implement smart metering, the generation, transit, and distribution of power have quite diverse needs and are frequently addressed and owned by separate firms. Even though they are interrelated, there are distinct motives and drives within the electrical sector that smart electricity projects must consider. In contrast to electricity costs, the gas business remains relatively simple. For example, no one generates gas, and gas may be more readily stored to be accessible when the need arises.
Water Level Monitoring
Smart buildings can keep an optimal quantity of necessary water as a buffer stock by utilizing a water tank level monitoring system. When the amount of water in the tank falls below the threshold, this wireless tank level monitoring system will send an alarm to the building's occupants. The quality of water may also be properly assessed by integrating this system with TDS, pH, and other sensors. This provides residents enough time to contact their municipality or a water tanker company before the water runs out.
Citywide IoT Security
Many see smart cities as the way of the future, promising to improve the efficiency and efficacy of municipal services as well as citizens' quality of life while assisting cities in keeping up with economic development and the pressures that come with aging infrastructures. To do this, smart cities must integrate the Internet of Things (IoT) and linked gadgets into their current technological infrastructure in order to connect whole communities. However, this new influx of energy and enthusiasm also comes with new cyber dangers, which might jeopardize the smart city's very survival.
What Can TEKTELIC Offer for Smart Cities?
TEKTELIC offers a variety of IoT smart city devices, including those based on Bluetooth low energy and those based on LoRaWAN networks. Our smart devices are designed to be easily integrated into existing infrastructure and offer a variety of features that can make cities more efficient and livable. TEKTELIC sensors and solutions can be used for a variety of applications, including lighting control, asset tracking, environmental monitoring, waste management, traffic management, and water quality monitoring.
Firstly, we would like to mention TEKTELIC BREEZE-D, which can help you avoid air pollution, by monitoring temperature, humidity, and CO2 levels. This IoT device can be purchased in two options, the BREEZE option monitors CO2 levels, temperature, humidity, and light but BREEZE-V additionally has motion detection. Among the air quality sensors, this one definitely stands out as can be used for public services and be integrated into the global network easily. This device supports auto-calibration or can be calibrated manually. It is easy to use and deploy, and, what is more, has a battery life of up to 10 years.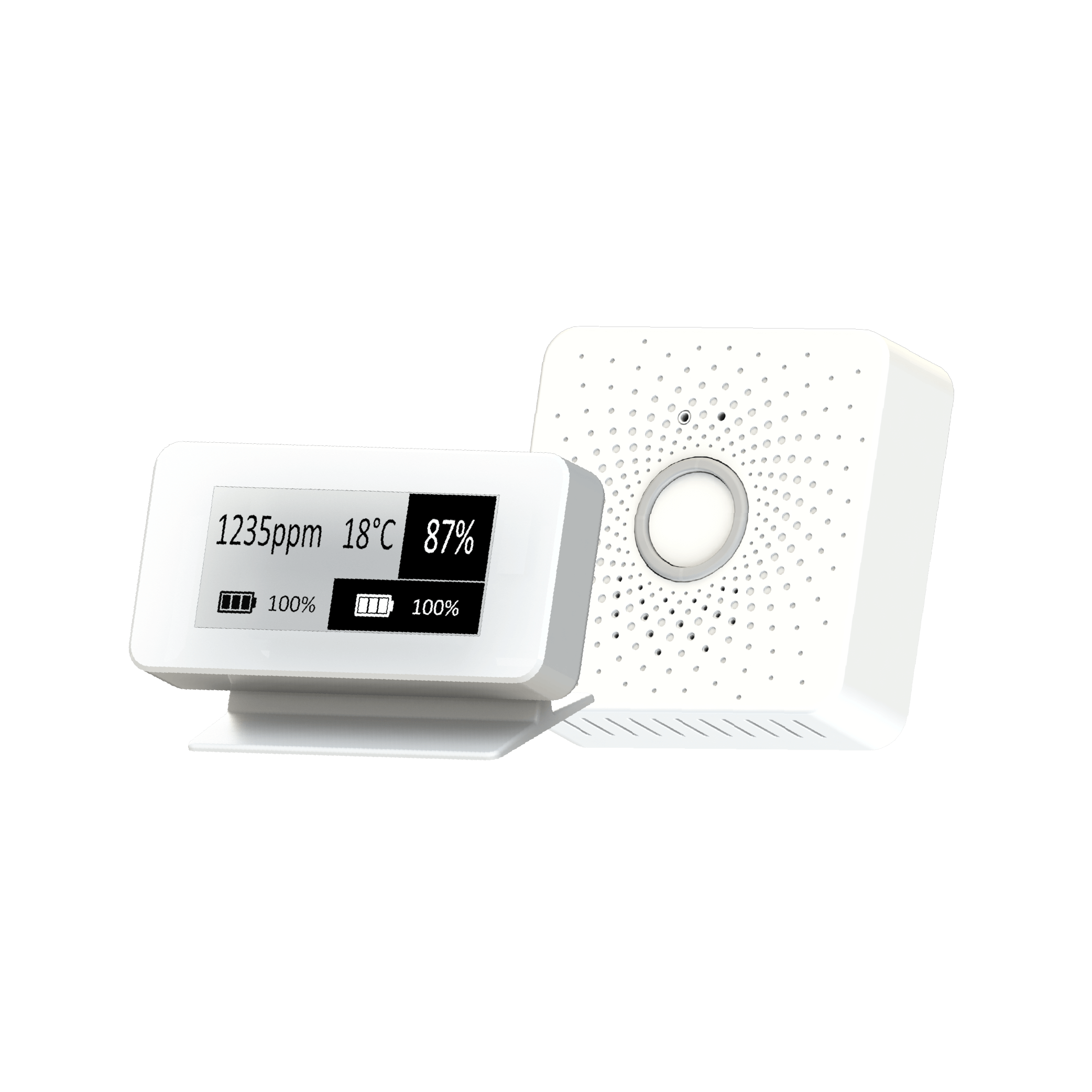 Another device we would like to mention here is TEKTELIC KONA Micro IoT Gateway. This gateway can be deployed in an indoor environment and connect all the sensors within the building. It is really easy to configure, deploy, and maintain. What is more, the KONA Micro IoT gateway has a built-in battery backup, which allows it to continue data transmission even if the main site has lost its power.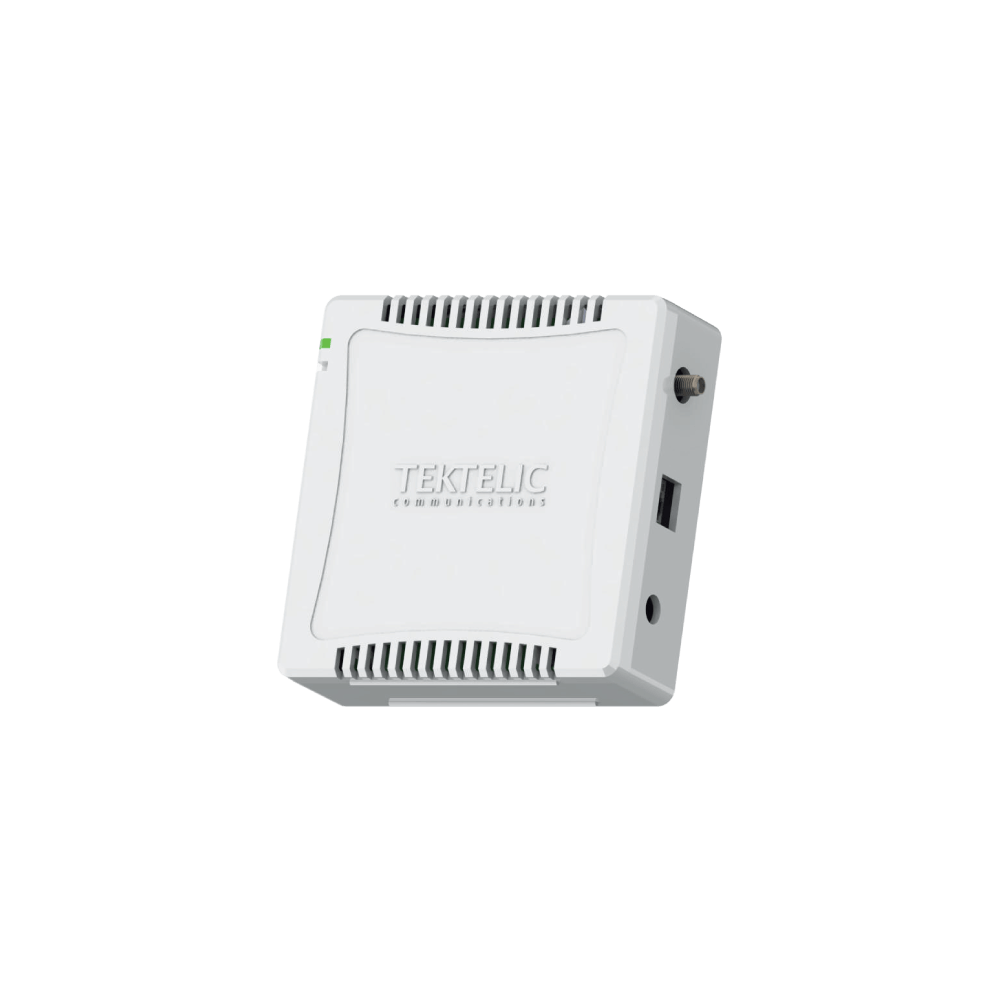 Speaking of gateways, we should also note the TEKTELIC KONA Macro IoT Gateway. This gateway is perfect for outdoor deployments and can be a part of smart street lights solutions, smart parking solutions, etc. It is very compact in size and light-weighted, so it can be mounted on the lamppost or wall somewhere in the city. With the embedded cellular modem and GPS antennas, it has low-power consumption and can be considered a low-cost solution.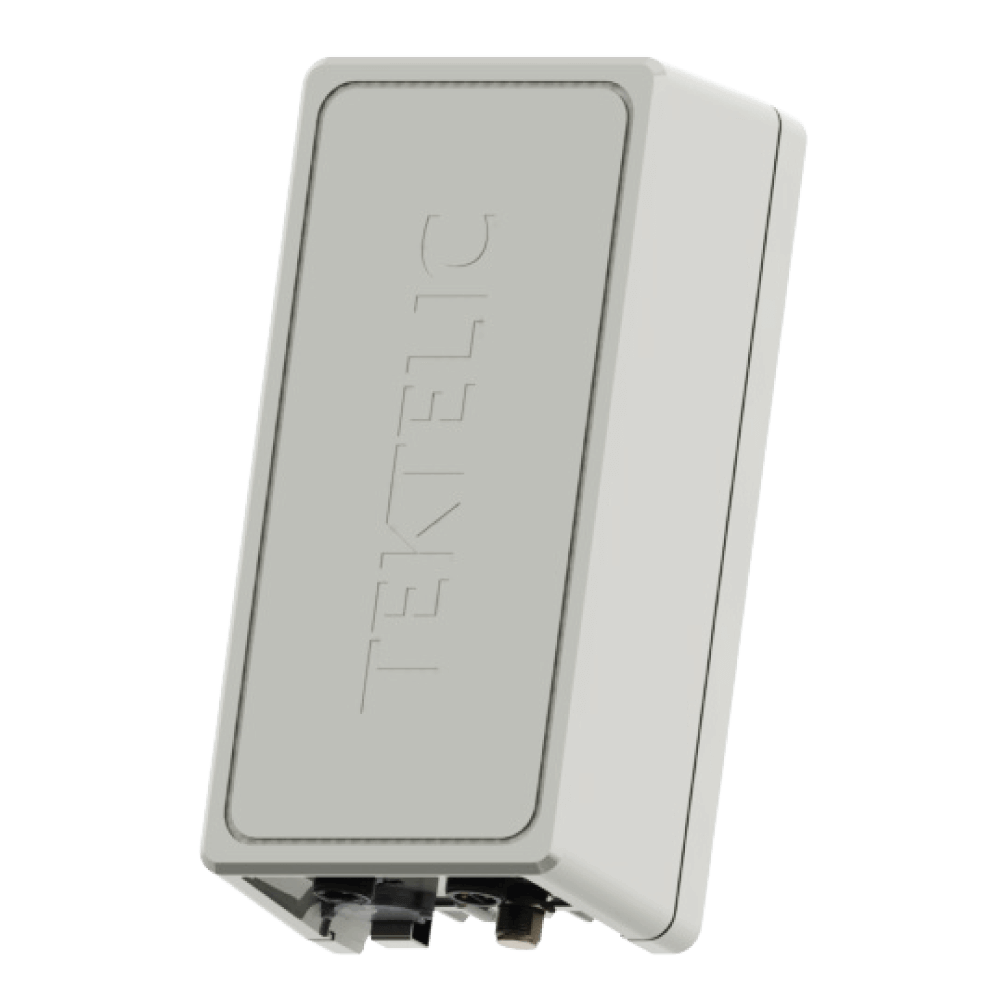 Considering all the abovementioned benefits of IoT technology for smart cities, you should definitely digitalize your city infrastructure. TEKTELIC, in turn, is ready to help you with the journey into the world of IoT. Contact us today to learn more about how we can help you build a smarter city.
To be informed about our
latest news 
subscribe to our newsletter