Smart Grid: What Are and How Do They Work?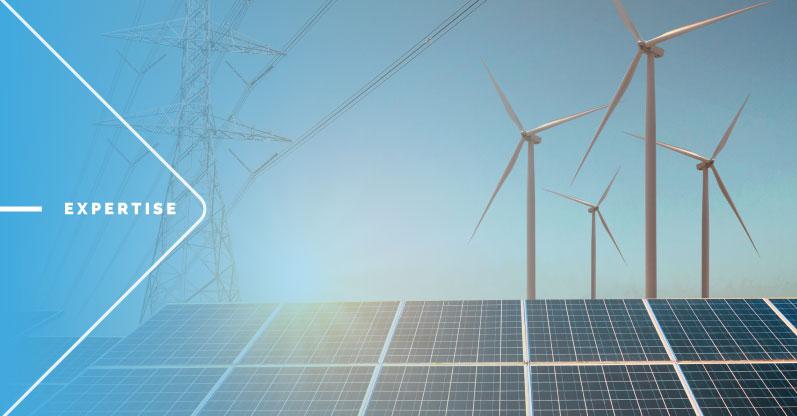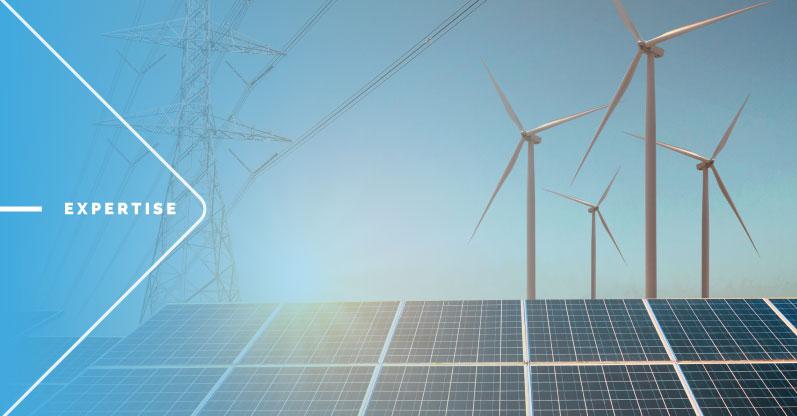 What is smart grid and how much electricity can they save are two popular questions in energy infrastructure. A smart grid is an electrical network that connects all the city's homes, businesses, and advanced metering infrastructure together. Smart grid technologies refer to the next generation of energy systems that utilize communications and connectivity to optimize resource usage. Smart grids are not yet fully developed into a regular system used to deliver electricity supply, and manage distribution lines and electricity usage. Smart grid solutions are still in the early stages and will contain millions of pieces such as computers, power lines, transmission and distribution lines, and controls. Electrical grid solutions are likely to evolve piece by piece over the next decade. By the time they are fully developed, smart grids will likely change the whole electricity supply system.
Sensors, radio modules, gateways, smarter grid solutions, and routers are among the IoT-enabled energy smart grid technologies. As a result of these smart technologies, customers may make smarter energy use choices, communities can save electricity and money on energy bills, and power authorities can restore power flows more rapidly after a blackout. These smart electricity network devices offer advanced grid stability and minimize power outages, which are usual things for traditional electricity grids.
Defining a Smart Grid
The term "smart grid" encompasses various forms of a sustainable power system. Smart power grids may be classified according to their voltage levels, which are both high and low. The purpose of an electrical grid is to provide a constant supply of electricity to the consumer, and the smart grid represents a technology that can help achieve this goal. Smart grids have many benefits and can solve many challenges such as power outages, excessive electricity usage, greenhouse gas emissions, costly energy bills, and high energy demand.
The electrical grid is a complex network of transformers, transmission lines, and substations that deliver power from a power plant to your home or business. Although the first grid was installed in the 1890s, it has evolved to encompass ever more advanced metering infrastructure. Today's electricity grid consists of more than nine thousand electric generating units and is connected to more than 300,000 miles of transmission lines.
The total load connected to a power grid can vary significantly over time. This is because the total load is a result of different client preferences, and it is not stable. Some television programs can draw a large amount of current in a matter of seconds. Because the power grid must support multiple functions, some spare generators are put into dissipative standby mode. In turn, the electric grid powered by IoT technology can help mitigate this problem by warning electricity companies or larger customers to reduce their load.
The definition of a smart grid is much more than a set of technologies producing electricity. It includes a new approach to managing the grid, including the use of advanced sensors and controls. Ultimately, it aims to provide a consumer-centric, safe, and reliable source of electricity. In addition, smart grids will reduce the need for workers in the energy market, and once the system is fully self-sufficient, it will require very few people to manage existing services efficiently.
The defining characteristic of a smart grid is its interdependency. Typically, the components of a smart grid are owned by different companies. Some of these companies have patented elements, and the holder of the patent may not reveal this information until their technology is widely distributed throughout the network. So, some companies can own power grids, others own energy consumption reports but in order to have wisely distributed energy resources and ultimately lower power costs, these energy companies need to share information and work together. Then, it will be possible to smoothly replace traditional electricity grids and cost-efficiently integrate smart electrical grids.
Why is Smart Grid Technology Becoming so Popular?
The adoption of energy-efficient smart grids and advanced metering infrastructure is on the rise in smart grid companies today for a variety of reasons. These include the need to reduce energy waste and electricity consumption, enhance customer service, be disaster-ready in case of power outages, and replace out-of-date costly traditional grid with energy-efficient resources. Furthermore, advancements in an electrical grid have reduced the energy costs and complexity of using wireless technologies like cellular and RF (radio frequency) in smart grid applications.
More than one million megawatts of energy are transported over 200,000 miles of high voltage transmission lines in the US, according to Scientific American. A major problem for the United States is that much of this infrastructure was constructed in the twentieth century as part of a multibillion-dollar project that was conceived and implemented largely before the invention of the Internet and certainly before cellular (and RF technologies) technology emerged as a viable replacement for expensive cable.
Basic Elements of Smart Grid Technologies
The basics of a smart grid are distribution lines, smart power generation systems, digital substations, power electronics, and advanced control systems. These technologies help control power generation systems and monitor their performance and electricity usage. These systems use distributed reinforcement learning controllers (DRLCs) that learn from past data and behavior patterns to govern the grid's behavior in an ever-changing environment. This enables the control system to operate multiple substations and electronic switches with varying reliability and cost.
In addition to optimizing capital assets and minimizing operations, a smart grid will also reduce costs of power plants maintenance and improve the efficiency of energy systems, reducing greenhouse gas emissions. By integrating distributed energy resources, it will be easier to manage and prioritize emergency services in the energy industry. Furthermore, a smart grid will integrate customer-owned power generators, which can keep community operations running during emergencies. Moreover, a smart grid also addresses the aging power generation infrastructure, energy efficiency, management of surplus energy, power outages, and the connection between electricity use and the environment.
Moreover, the smart grid is becoming an important part of the digital transformation of utility companies. While traditional electrical grids may be outdated and inefficient, new use of renewable energies, solar power technologies, and smart grid communication systems are helping utility companies achieve more renewable energy management systems based on an efficient and reliable electricity network. Smart grids will allow power to be distributed in bulk and help reduce energy loss. Smart grids will help reduce energy waste by monitoring energy usage patterns and proactively reacting to challenges emerging in a department of energy. This IoT smart technology is becoming increasingly widespread, with numerous applications in the telecommunications industry.
Putting the Smart Grid to the Test
Those that use energy from the grid, including utility companies, city services, and private individuals, stand to gain when governments embrace smart grid technology, including all these groups. Some important examples can demonstrate the effect of the transition to the smart grid even if we don't cover every use case.
A power company's ability to evaluate the health of the system is greatly enhanced thanks to the smart grid. Using smart meters, energy companies, for example, may identify real-time power needs with a level of granularity and precision that was previously unattainable. As a result, they will be able to better anticipate and react to spikes in demand, thereby reducing the risk of power outages.
Such smart appliances as transformers and substations equipped with Internet of Things (IoT) devices using cellular and RF technologies may autonomously reroute power in the event of power outages to have optimally distributed energy resources. With the implementation of smart meters in power plants, utility companies will not have to send out service workers in a truck every time when there is a risk of power outages or excessive greenhouse gas emissions. The following is taken directly from SmartGrid.gov:
"With a smarter grid, we'll be better able to handle catastrophes like hurricanes, earthquakes, big solar flares, and terrorist attacks. In the event of equipment failure or an outage, the Smart Grid's two-way interactive capability will enable for automated rerouting to occur."
Using the smart grid to lessen the impact of a terrorist strike is an innovative concept, which will be discussed in more detail later. For the time being, it's instructive to learn about the advantages of a smart grid for a city's department of energy consumption.
Transmission of Data and Electricity
The development of smart grids is fueled by several important technologies such as rooftop solar panels, smart appliances, renewable energies, and smart meters. According to recent smart grid research, IoT technologies and big data analytics play a crucial role in the process of using renewable energies, rooftop solar panels, and lowering greenhouse gas emissions (Abir, Anwar, Choi & Kayes, 2021). By leveraging the resulting data, smart grids can provide customized power plans. They can also learn from customer behavior and daily electricity load profiles. One such technology is novel event classification. Artificial neural networks can recognize different classes of events. Haddad et al. recently developed artificial neural networks to classify events in smart grids (2018).
The smart power grid works on the same pattern as the smart meter; it uses analytics to ensure proper power quality and reduce downtime of converting renewable energies to electricity. This technology uses two-way communication with field components, as well as self-healing methods. Other characteristics of a smart electricity grid include automated monitoring tools, superconducting cables, self-optimization of energy measures, and repair. In addition, smart grids, as well as smart meters, can be designed to provide power to homes and businesses and minimize the impact of natural disasters on local communities.
The communication infrastructure for smart power plants is made up of several types of networks: home area network (HAN) and neighborhood area network (WAN). In addition to data, smart grids can also support distributed production and storage systems. This will provide the utilities with enhanced control over their distribution systems. This control will extend to the transmission sector, which will work together to improve whole-system operations in the sector of renewable energy. The development of smart grids will have significant impacts on transmission and distribution network.
A smart grid or smart meter attached to the electricity grid can improve customer participation in energy use by providing information and incentives for behavior modification. A smart meter may also help fuel new markets and technologies to turn to renewable energy. A smart meter is usually adaptable to diverse technologies and generation methods of renewable energy. Power generation options can range from centralized power plants to distributed energy resources (DER), including building-scale solar PV, and combined heat and power systems. In addition to the traditional power generation technologies, a smart electrical grid can accommodate various types of storage systems, such as wind and solar PV.
Ways that Smart Cities are Embracing Smart Grids
Everything from city lighting to energy management to automated traffic control and wastewater treatment is an example of smart city applications. For decision-making, sensors in traffic signals may transmit data back to a central location for analysis. Surface traffic and public transit can be better controlled with routing and traffic lights using intelligent traffic systems, which is even better.
Using streetlight IoT sensors based on a smart grid, the timing and brightness of streetlights may be adjusted in real-time. A few watts more or omitted may not seem to be much. However, when you include the tens or hundreds of thousands of lamps in a city, the financial savings, and reduced environmental effect rapidly mount. If a light needs maintenance, the sensors in place to monitor it may send out an alarm. There's no need to wait out for an irate client to complain about the lack of street lighting. A sophisticated remote management system allows experts to remotely diagnose the problem and decide whether a truck has to be sent. It used to be that a truck roll was an unavoidable occurrence, and it was much more costly than a simple firmware update or a system restart at the company's headquarters.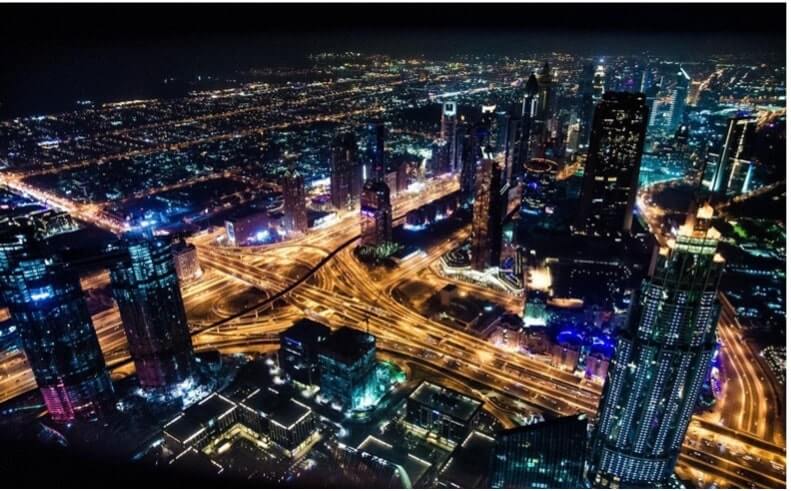 In order to take advantage of demand response, smart meters are installed in homes and businesses, allowing owners to monitor energy prices in real-time and modify their use appropriately. For instance, in the cold, dial down the thermostat or turn off the air conditioner. Electric vehicle owners stand to gain the most from smart meters. EV owners will be able to charge their vehicles at the lowest cost by using real-time price information. They will also be able to avoid charging during high-demand periods.
The Smart Grid's Three Most Valuable Benefits
The smart grid is often touted for its ability to help utilities better manage electricity demand and supply. But there are other smart grid benefits that are just as valuable, if not more so. Even though a smart grid has many advantages, the following three examples demonstrate exactly how beneficial an upgraded electricity infrastructure can be.
1. Renewable Energy Generation Is Made Easier With Smart Meters
Grids that use traditional technologies distribute electricity from a single central plant to a vast network of individual residences and businesses. At present time, the electric grid is not built to receive electricity generated by solar panels or windmills in private residences or businesses. Renewable power sources may be integrated into a smart grid. Additionally, smart meters with wireless capabilities will be able to monitor how much energy a net-positive business generates and compensate them appropriately. The smart grid also makes it possible to keep track of different energy-generating devices.
Because of decentralized energy production, a smart grid may reduce the impact of a catastrophe like a terrorist attack or a natural disaster on a power plant. Historically, a city was powered by a limited number of large-scale power facilities. Threats like massive blackouts and energy shortages become a real possibility because of this. Even if the centralized power plant is shut down, numerous alternative power sources, such as wind and solar, may replace the grid's resources thanks to a decentralized architecture. One plant can't power a whole city, but a decentralized system based on a smart power grid is far more difficult to take down, and it can offer a level of resilience that's just not feasible.
2. Improved Billing and Forecasting
Those two abovementioned advantages come from using smart meters. To begin with, smart meters can gather an enormous quantity of data using wireless IoT devices, data that utility companies have never had before. Using this data, utilities will be able to better predict when and where energy consumption will be greatest.
With such complex components and a lack of security, machine learning and big data analytics are essential to developing smart grids. The reliability of these systems is the key to ensuring they function well. Machine learning and artificial neural networks are capable of providing energy forecasting. In addition, these technologies can also be used to improve the efficiency of a grid's overall operations.
The smart grid also implies more efficient invoicing for customers. Electricity prices used to be averaged out among towns and neighborhoods during times of high demand. Your cost will go down if you save energy by turning off appliances when not in use. As a result of using smart meters, everyone will be more inclined to utilize energy sensibly going forward.
3. Smart Grids are More Resilient Because of their Design
US DOE (Department of Energy) data indicates that power disruptions cost US companies $150 billion annually. These disruptions, even if they only cost $50 billion a year to fix, are still an issue. A blackout may be minimized in homes and businesses by using smart grid technology, which redirects electricity as soon as it occurs. As a result of IoT electricity grid sensors, equipment health may be monitored and repaired before it fails. Instead of reactively reacting to customer calls reporting outages, utilities may inform their consumers (through email or social media) when an outage occurs.
There will be enough solar panels on US houses to power 12.3 million US households by 2018, according to the Solar Energy Industries Association (SEIA). In terms of overall generating capacity, solar energy has been the United States' most increased energy source since 2013. Electricity produced from renewable sources is becoming more essential to cities, and the smart grid is needed to handle all of that energy. As more people choose electric cars that need charging, an upgraded power infrastructure will become more important.
The resiliency of an electric grid is measured as the time it takes for back-to-back steps to restore power. With recent power outages in Texas, the topic of smart grid resilience has gained renewed attention. To build resilient grids, utilities are developing metrics and frameworks to evaluate resilience and help guide the deployment of advanced technologies on the grid.
Why is Resilience so Important?
Resilience is defined as a grid's ability to bounce back from a disruption in its operations. A smart grid can do so without human intervention. This technology can help to identify results-oriented models and reduce energy consumption. Energy storage plays an important role in energy management. With reduced cost and size, high-density batteries are improving system performance. It also helps reduce greenhouse gas emissions.
The dynamic behavior of renewable energy resources can have a significant impact on the flexibility of load behaviors. Several simulation studies have taken this into account. These studies consider both the physical infrastructure and the control infrastructure, and they are exercised using a reference grid. Using a stochastic model, a simulation study can account for the mutual effects of these two domains. With this approach, it is possible to model a system's response to a failure scenario in order to better understand the resilience of the system.
Resilience is the ability to mitigate the negative effects of disruptive events. In this regard, renewable energy resources are expected to become the largest portion of the energy mix in the future. With the advent of renewable energy sources, the energy mix can be significantly diversified, with green electricity replacing fossil fuels in many sectors. However, due to their intermittency, these energy sources also pose significant systemic challenges that require flexible solutions.
Which Smart Grids Can TEKTELIC Offer to the Market?
As the demand for electricity increases, so does the need for a smart grid. The power grid is the network that delivers electricity to homes and businesses, and a smart grid is an upgrade to this network that uses digital technology to improve efficiency, reliability, and security. There are many smart grids on the market, but not all of them are created equal. TEKTELIC offers a variety of smart grids that are designed to meet the specific needs of our customers. Our smart meters are some of the most advanced on the market, and our power grid is one of the most reliable in the world.
The main device for creating a smart grid we can offer is TEKTELIC KONA Macro IoT Gateway. This gateway can be deployed outdoor, being small in size and light-weighted. With this gateway, you can connect hundreds of sensors and smart devices to a grid. It has integrated GPS and 3G/4G Antenna and a hardened carrier-grade enclosure, making it perfect for outdoor deployments.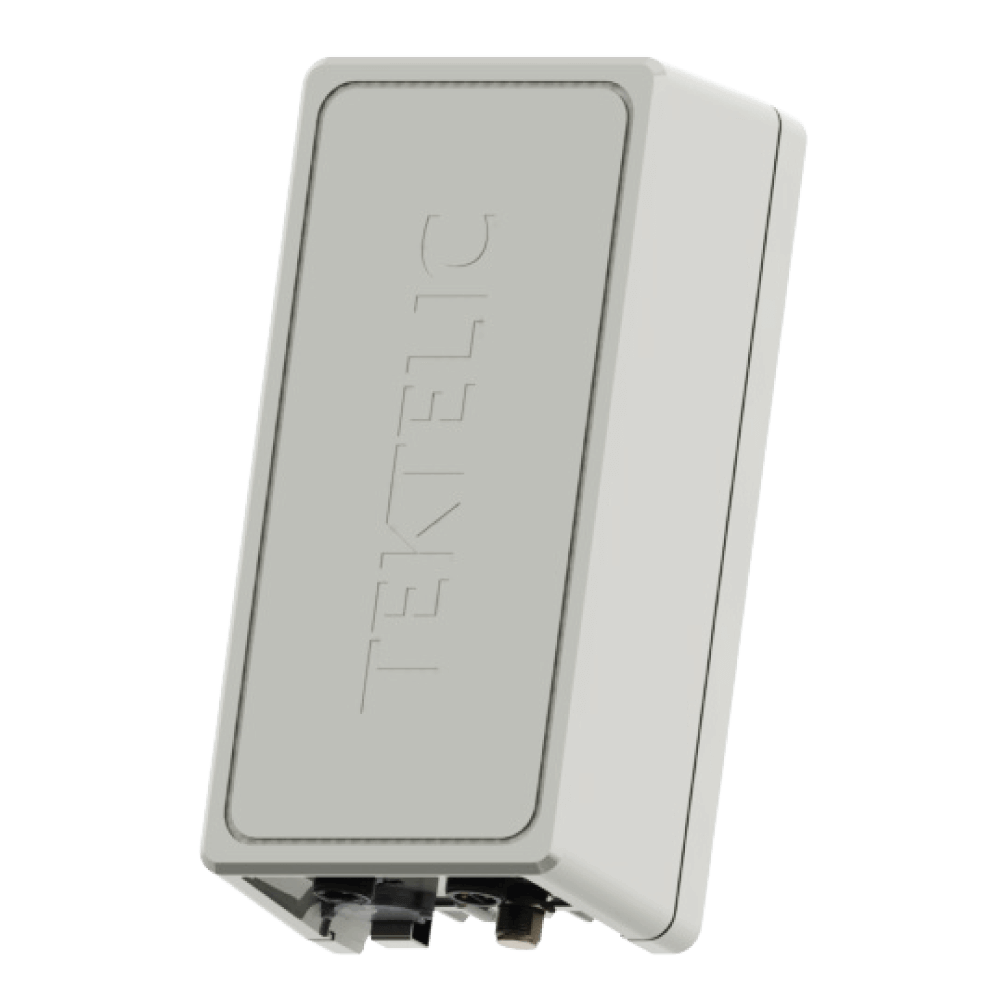 Another device, useful for the creation of a smart grid is TEKTELIC KONA Mega IoT Gateway. The specific feature of this gateway is its ability to withstand extreme weather conditions and multiple antenna configurations supporting Rx diversity for 16 + 16 channels. In addition, the KONA Mega IoT Gateway supports all Global ISM bands: North America Specifications, EuropeanUnion Specifications, and APAC Specifications. It is fully compatible with other LoRaWAN devices and can be a part of an end-to-end solution.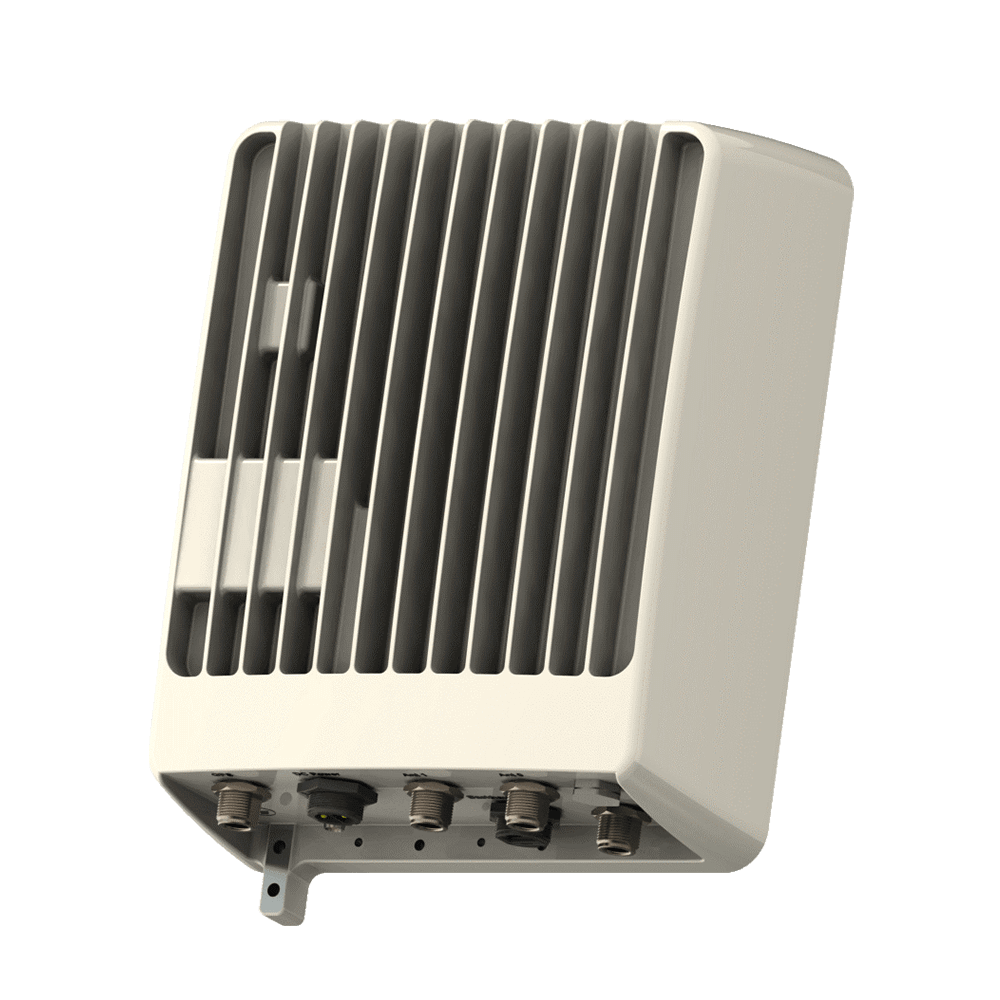 In addition, there is often a necessity to establish a smart grid within one commercial or residential building. For this purpose, TEKTELIC has KONA Micro IoT Gateway, which is an ideal indoor gateway. This gateway has a built-in battery backup, so it continues working and transmitting data if the main site is out of power. It is easy to deploy and configure, so you can do it yourself without the need of hiring additional personnel or experts. Like all of the TEKTELIC devices, KONA Micro IoT Gateway is compatible with any sensor of the LoRaWAN network.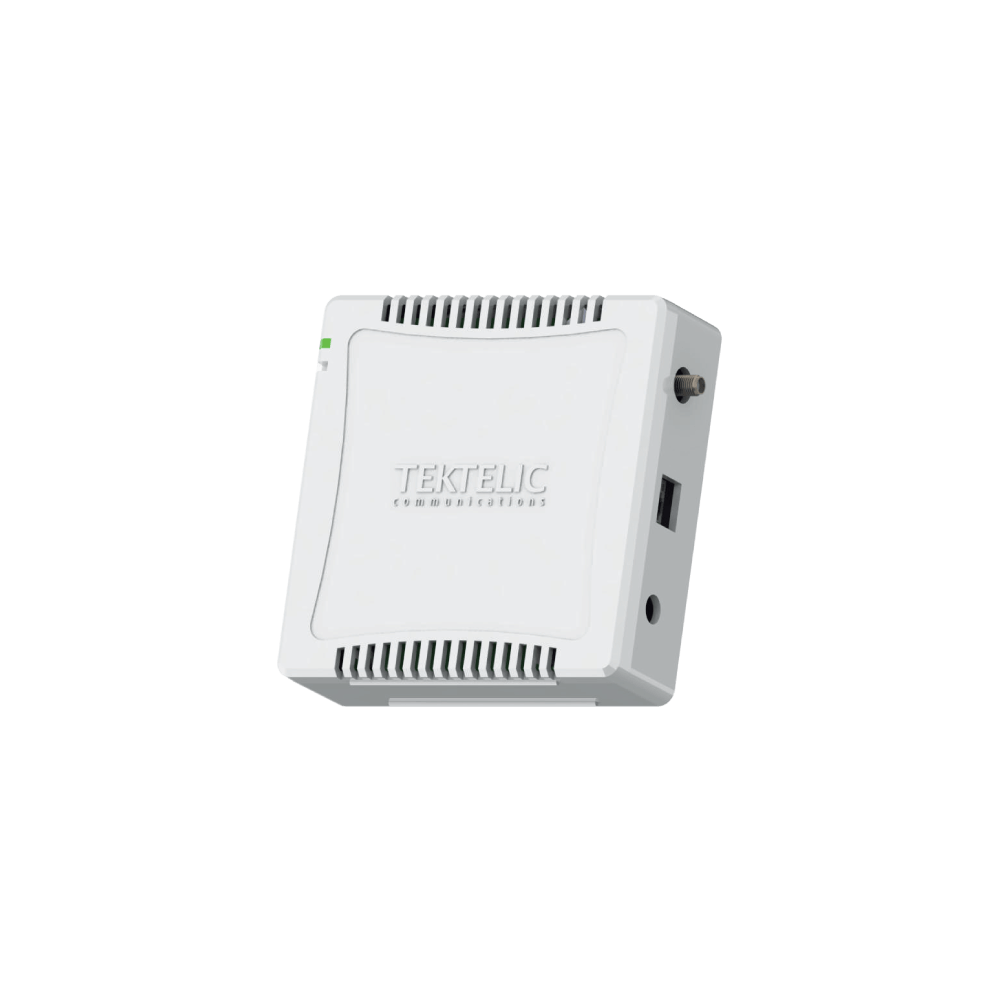 TEKTELIC's smart grid solutions are based on our LoRaWAN platform, which is used by utilities around the world to manage their networks. LoRaWAN connection provides a single point of control for all smart grid applications, making it easy to deploy new services and monitor performance. Our smart meters are an integral part of the smart grid, providing real-time data on electricity consumption that can be used to optimize power delivery.
The Future of Electricity Distribution: The Smart Grid
A new electric grid with two-way communication is what smart grid technology is all about. In response to surges in demand and other difficulties, utility providers will be able to repair or control blackouts and provide real-time billing information to businesses and consumers for the first time. Smart grids are more reliable, efficient, and environmentally friendly, all of which benefit customers, utilities, and the environment. Wi-Fi technology will eliminate the need for miles of wire to get the smart grid to where it is now. TEKTELIC Communications, in turn, is ready to help you choose a suitable gateway, which will fit all your needs.
For more detailed information on TEKTELIC IoT sensors, gateways, and solutions, contact our support team.
Abir, S., Anwar, A., Choi, J., & Kayes, A. (2021). IoT-Enabled Smart Energy Grid: Applications and Challenges. IEEE Access, 9, 50961-50981. doi: 10.1109/access.2021.3067331
Haddad, R.J., Guha, B., Kalaani, Y., & El-Shahat, A. (2018). Smart Distributed Generation Systems Using Artificial Neural Network-Based Event Classification. IEEE Power and Energy Technology Systems Journal, 5, 18-26.
To be informed about our
latest news 
subscribe to our newsletter