The Future of Smart Logistics: Emerging Tendencies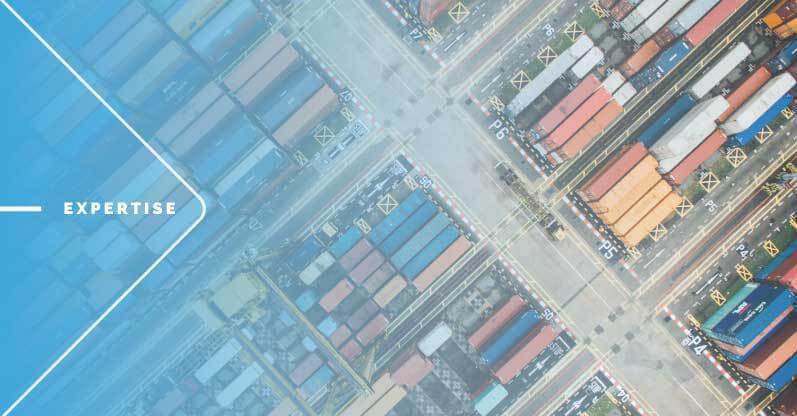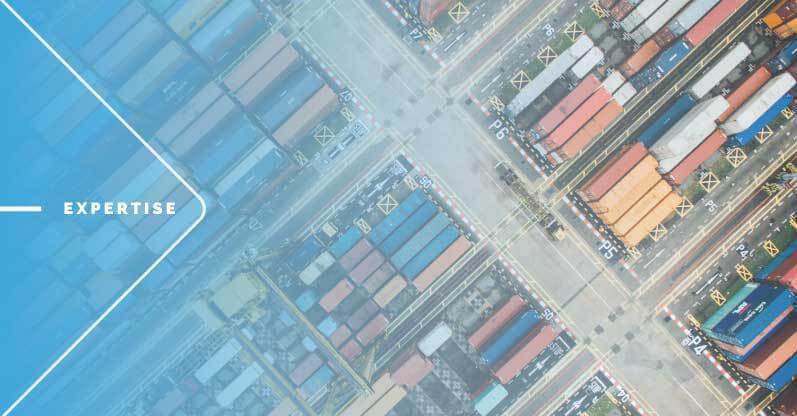 In the next five to ten years, the global supply chain will evolve into a network of smart systems, connected to each other through the Internet of Things. The use of intelligent sensors, embedded in individual objects or products, will collect sensitive data on operational efficiency, logistics processes, and freight volumes in real-time and transmit it to a central instance. With the IoT, big data will become an important part of the supply chain in terms of route planning, freight forwarding, and delivery planning. Intelligent machine learning algorithms and artificial intelligence will help global trade companies interpret this data to optimize their supply chains and improve a transportation management system in general.
The logistics industry needs to understand the enormous potential for increasing the efficiency and responsiveness of its networks. The combination of smart technologies, future trends, connected supply chains, and predictive maintenance will allow for new levels of supply chain visibility, control, and responsiveness. A lot of leading global IT consulting firms believe that, in the future, smart logistics coverage will expand to include vertical logistics and the distribution of unstable goods. So, going from this, we may say that IoT applications in the logistics field will be that positive shift needed for the global economy.
IoT-Technology Application
In the logistics industry, the IoT is used to monitor and track items in the supply chain. The real-time tracking system uses sensors to send data and information to the appropriate team at the destination. IoT applications in logistics management are already being used to track and protect goods during transit and storage in terms of smart contracts. For example, drivers can be alerted if a shipment has been damaged before it reaches the destination, which will help in the organization of fulfillment services and optimize business processes. IoT use cases in logistics are also making it possible to track perishable cargo remotely, which is crucial for the safety of the product and sustainable competitive advantage.
The IoT in the logistics industry also helps with the connectivity of logistics services. Several route optimization sensors can collect information from various points along the supply chain and communicate to a central hub. IoT in supply chain and logistics can bring a wide scope of benefits to the logistics providers. For example, new technologies can monitor battery charge levels and power failures remotely, reducing human interventions. Furthermore, an IoT-based system can even provide real-time notifications to shipping companies. This means that companies can communicate with their customers in real-time, leading commercial processes smoothly without any delays. It is a perfect opportunity for logistics companies to go digital and enhance on the global market.
IoT-based smart devices can allow warehouse supervisors to know exactly where an item is located in real-time. It will also enable consumers to know the expected delay of a shipment (if such happens) and track drone delivery with GPS. The future of logistics is aimed at streamlining existing operations in different areas of logistics industries. With the help of IoT in the logistics industry, companies can measure and monitor different variables, including the location of a package, transport carbon emissions, traffic congestion, fuel costs, and other historical data. This information will be used to make decisions on what route to use to send items, which business models are more suitable, how to organize demand forecasting, and achieve the highest level of customer satisfaction.
Real-Time Supply Chain Visibility
Supply chains are the main feature in the logistics industry. Supply chain visibility can improve shipping and delivery times. The future of IoT will have advanced technologies for monitoring entities, which are working more efficiently to meet the delivery goals of elastic logistics. IoT in transportation and logistics also helps companies reduce their costs, including stock, obsolescence, and urgency.
There are many benefits of smart logistics that will be reflected in the improved supply chain visibility. Currently, IoT technology, shaping the future of logistics management, is setting a trend for real-time monitoring. This real-time data are now much needed by customers and carriers as it has never been before; therefore companies must implement innovative emerging technologies into operations. A new supply chain monitoring sustainable solutions aim to help companies respond faster to changes using real-time analytics. These data can be used as a tool in determining a demand for decisions on freight volumes or to optimize routes if required.
Supply chain visibility can reduce the overall costs of your enterprise. According to recent research single-point reduction in the bullwhip, effect ratio can save you money on inventory and eliminate some days of stockouts per year. With the right tools, supply chain visibility can improve your overall operational performance and reduce the costs of your company. Moreover, real-time visibility can improve your supply chain's workflow. A company can faster and more effectively achieve operational goals by implementing smart logistics.
Supply chain visibility is one of the most important aspects of smart logistics. It can increase the speed of decision-making necessary for any business model. New technology helps companies make data-backed decisions instead of waiting for the finalization of manual data collection to make the next move. When combined with enabling agility, supply chain visibility can differentiate a company from its competitors.
Data Standards & Advanced Analytics
Traditionally, logistic information is splintered into different areas. Companies can store their data wherever they want, but the decision to track inventory, autonomous vehicles, and store any other data in manually created databases results in a crowded ecosystem creating huge inefficiencies. With so much data to process, smart logistics will become the key factor for companies' success on various levels. As the future of IoT in logistics is quite promising, many companies embrace this new technology for inventory management and the value chain. However, with the integration of IoT logistics tracking devices, logistics companies will have to deal with a never-ending inflow of data, which calls for reliable analytical software. Using radio frequency identification software, renewable energy, and a reliable LoRaWAN network will help them create smart supply chains that are efficient and responsive. TEKTELIC Company, in turn, has developed an extensive suite of products to support industries, which exponential growth is tightly connected with logistics.
The Internet of Things (IoT) has become increasingly significant for logistics companies. As more objects start to be tracked with sensors, RFID tags, or bar codes, advanced analytics will allow companies to capture and analyze geospatial data to improve location management processes. This data will then be analyzed to find opportunities for improving logistics processes and customer service. Once these new technologies are implemented, they will be able to analyze and interpret connected data, allowing businesses to optimize their processes and gain a bit on cost savings.
Advancements in data analytics will enable logistics companies to identify failures in advance and predict how to fix them. The data from cold chain processes can be used to improve operational logistics and marketing. While many logistics companies have already begun reforming their supply chains, others are still only thinking about the idea of mobility and wireless devices. But as a result of the ongoing meltdown in the cold chain, according to IQVIA Institute for Human Data Science, $35 billion dollars of temperature-sensitive assets are still being lost or spoilt. In order to combat this, all stakeholders in the cold chain must be connected.
Artificial Intelligence
On the background of successful collaboration of IoT and logistics, among the trends, has evolved the popularity of AI-based software. Already some of the major actors in the logistics sector began using artificial intelligence technologies for the management of systems and logistics operations. AI technology is already changing the logistics industry by providing last-mile delivery automation systems and sustainability solutions. Shippers, transportation providers, and consumers are likely to benefit from accelerating logistics technologies in the next decade. Alongside AI will be used more frequently.
Automation of tasks is the future of smart logistics, and IoT in logistics industry supports this trend the most. In the near future, machines will have the ability to communicate with each other to automate required actions without human intervention. One example is autonomous trucks; these trucks will be able to determine the proper temperature range for products and make decisions accordingly. Eventually, autonomous devices powered by AI will be able to negotiate contracts and settle payment transactions on their own. This is not far off, the transportation industry will have to adjust to these changes, but the growth of technology players in the industry will help companies navigate this shift.
The implementation of smart technology will reshape the logistics industry. The benefits of IoT in logistics for society and customers are endless as well. The current focus is on safe automation in confined spaces. In the long run, in turn, this industry is expected to be fully autonomous, shaping the future of logistics. As a result, it will transform the entire supply chain. The integration of these technologies will be essential for transportation technology shaping.
Sustainability Powered by Technology
Sustainable development is a trend for all companies and all industries, so logistics is not an exception. Last-mile deliveries are typically very time-consuming and require a number of new and smart options. Using various technologies, companies look for new ways how their products can reduce emissions from their vehicles and their infrastructure, striving for sustainability.
IoT-based smart logistics can reduce the lead time of deliveries, optimize the use of resources and improve efficiency. It can automate route planning and bundling, which is also tightly connected to sustainability. It can guarantee two to three times more volume of shipment, and it can minimize costs. It will also improve productivity and efficiency, which is really important for companies in any possible sphere. Moreover, the future of smart logistics is not only about tracking. It can help you optimize your supply chain and make it sustainable. A streamlined process is a more efficient way of running a business, and high-tech solutions can help with this.
With the advent of smart technology, the last mile is still the most difficult part of a supply chain. Often, customers have no idea where their goods are. But with smart technology and a sustainable development plan, the customer will have no problem finding the product they want. The delivery time will be reduced, and tracking will be simplified significantly. It will take less than a minute, and will be entirely accurate, thanks to automated devices. As you see, powered by innovation, last-mile delivery can be optimized and sustainable for customers.
Warehouse Robotics
The warehouse business has certainly changed in the last few years as technology is becoming increasingly integrated. Among the obvious innovations was the warehouse robotic technology that was rapidly booming. Global customers reports show that warehouse robots have seen an annual growth of 18% from 2018 to 2020. The use of robotics in transportation will reduce labor costs and increase productivity. In the future, robots will be able to work 24 hours a day and will be able to meet increased capacity requirements in a warehouse with ease. It is a sign that shows not only the popularity of high technology but also its usefulness.
The use of warehouse robots in logistics has a variety of benefits. First and foremost, these robots improve inventory accuracy. They can also take on more complex tasks, such as moving large loads, which will be a few times more difficult for any person. The efficiency of warehouse robots allows operators to focus on higher-value tasks, and not risk their health transferring heavy cargo.
Second, automated mobile robots can be programmed to do daily cycles counts, which greatly reduces the need for human operators. They can automate tasks that are tedious or repetitive, freeing up human workers to focus on higher-value operations. For example, order picking is the most common operation in a warehouse, which involves moving products around aisles, shelves, and storage bins. By using robotics, these processes can be completed more quickly, resulting in less wasted time. Automated logistics will help keep deliveries on time, and they can help companies increase the efficiency of their warehouses.
And third, warehouse robots can improve safety and security for warehouse workers since they can work with dangerous freight. Robots are designed to reduce fatigue, reduce the amount of labor needed to complete a task, and improve productivity. These technologies will also help companies optimize their processes. The robotics applications in warehouses are software-driven, so they are not limited to warehouse workers. They can be integrated with other systems and software in the warehouse, making them easier to manage and use.
The warehouses of the world are becoming safer, thanks to warehouse robots. It helps improve worker morale and reduces stress. In addition, warehouses can be faster and more efficient. With increased productivity and reduced error rates, robots can help companies increase client satisfaction. Whether it's a retail business or a restaurant, customer service is essential to the success of a business. By using warehouse robots, businesses can better serve their customers and increase their profits.
What Can TEKTELIC Suggest for Logistics Industry?
In this day and age, logistics companies are increasingly focused on delivering a superior customer experience. They need to be transparent about their system, offer all channels of communication to their customers, and empower them to communicate directly with drivers. They should also increase the level of service provided by using SMS notifications. Logistics companies should also be aware of the needs of their customers and listen to their feedback. The more they can learn about these problems, the better.
With such a necessity, all these transportation and delivery companies need to have a reliable partner and provider of smart devices. One of such companies is TEKTELIC Communications. Using a multi-service platform and network server approach, TEKTELIC is offering end-to-end solutions, suitable for different industries, including logistics. We are a part of the LoRa Alliance, and our devices follow the world standards for IoT technology and smart sensors in general. For logistics, in particular, TEKTELIC has a variety of gateways and sensors.
The primary device for TEKTELIC can offer is KONA Macro IoT Gateway. This device is just perfect for this industry since it is very compact in size and lightweight. Additionally, 2 antennas (cellular and GPS) can connect to any type of network, working on low-energy consumption, which will significantly reduce the costs of logistics companies. This gateway is designed for outdoor deployment, so there will not be any problem using it on the road. It is fully compatible with the LoRa eco-system and devices integrated into it.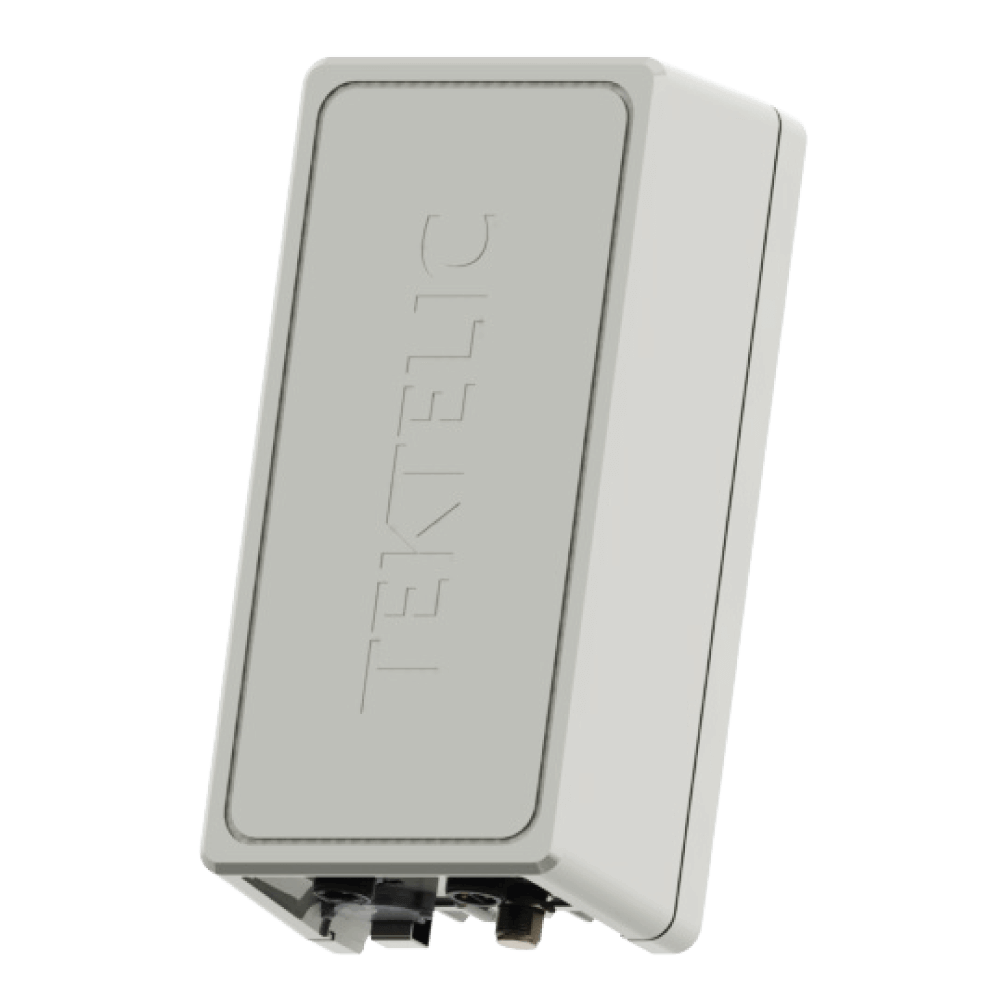 One more gateway, TEKTELIC has for this industry is KONA Mega IoT Gateway. This gateway can be deployed outdoors as well but additionally, it can withstand extreme weather conditions. This device supports millions of Rx messages per day and Rx diversity for 16 + 16 channels. It has the quickest transfer of data received, which is really useful for logistics because it is highly dependable on real-time updates.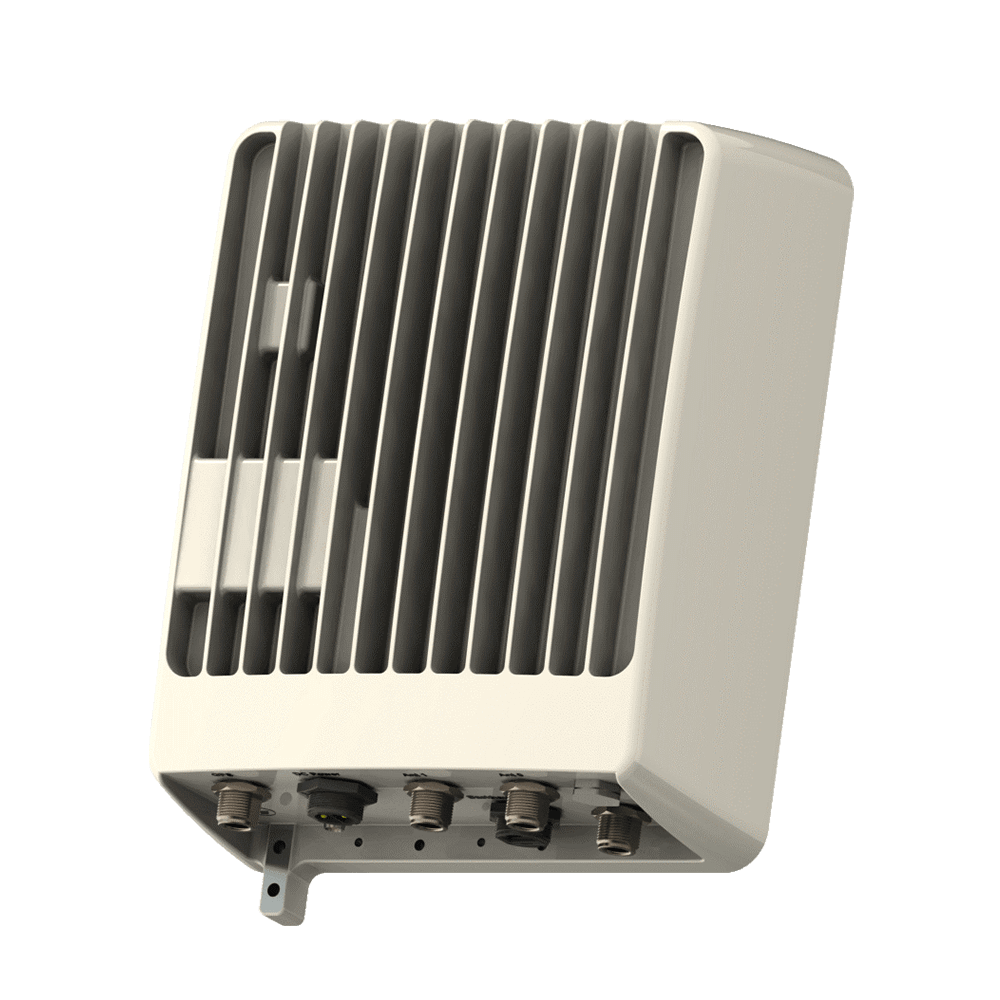 As for sensors TEKTELIC has developed for this industry, we may outline ORCA. It is a perfect choice for companies, which need to monitor their trucks or assets' location in real-time. The rugged IP67 design allows this sensor to work in different environments with a temperature range from -40°C to +85°C. It is a huge advantage, especially if you need to transfer items requiring a specific temperature regimen. Additionally, it is easily integrated with all of TEKTELIC's end-to-end solutions, so you will not have to think about finding a suitable gateway or app in another company.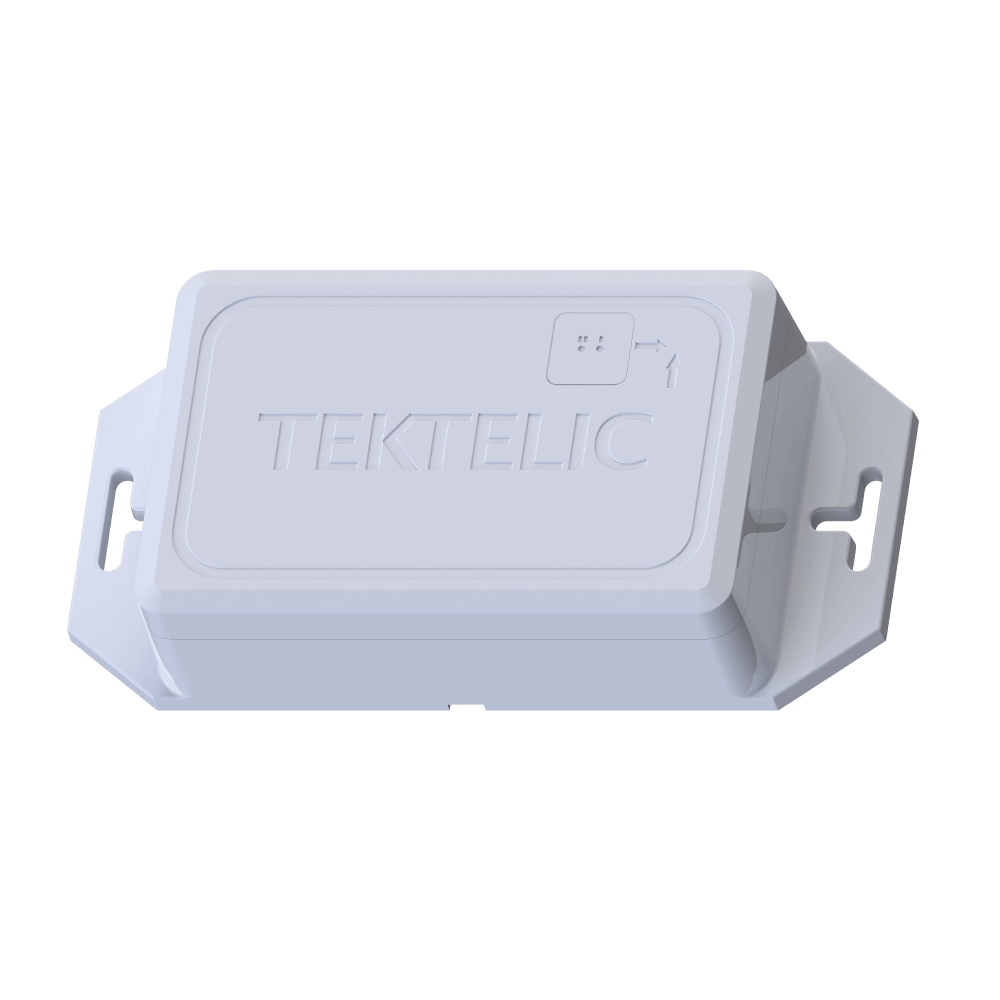 Increasingly, companies have realized the importance of automated supply chain management as an advantage in the market competition, so they started to look for a reliable IT company as a partner. The logistics industry is a vital part of a company's supply chain, and without it, a brand cannot grow. The company's reputation can be ruined by poor supply chain management. By leveraging last-mile delivery solutions and integrating smart IoT devices, in turn, the company can gain a competitive edge. Further, customers can easily reach their destinations with a click of a button. TEKTELIC Communications can be your guide into the world of IoT and innovation.
Choosing a reliable company such as TEKTELIC for route optimization software is essential for the logistics industry. The software will help you identify and forecast routes, thereby enabling you to make more informed decisions on a spot. The system will also be used to automate processes and increase the visibility of your cargo and delivery state. By integrating smart technologies, you will have a single system that can monitor every aspect of your business and optimize the transportation process. It is a vital component in the modern supply chain.
So in case you want to overtake the competitors, you should definitely consider the integration of TEKTELIC gateways or solutions into your logistics management process. To establish a partnership and get the consultation, contact us via info@tektelic.com
To be informed about our
latest news 
subscribe to our newsletter