The Best Way to Organize Smart Buildings IoT Ecosystem: Contacting the Architect or Doing it yourself?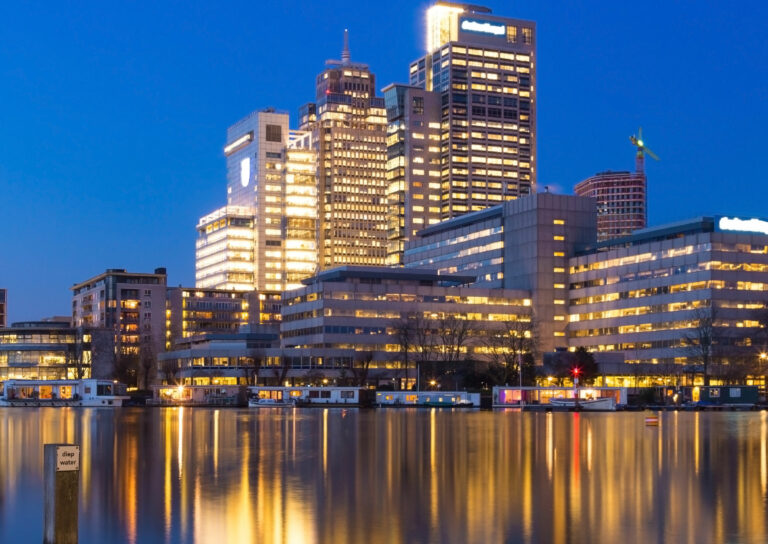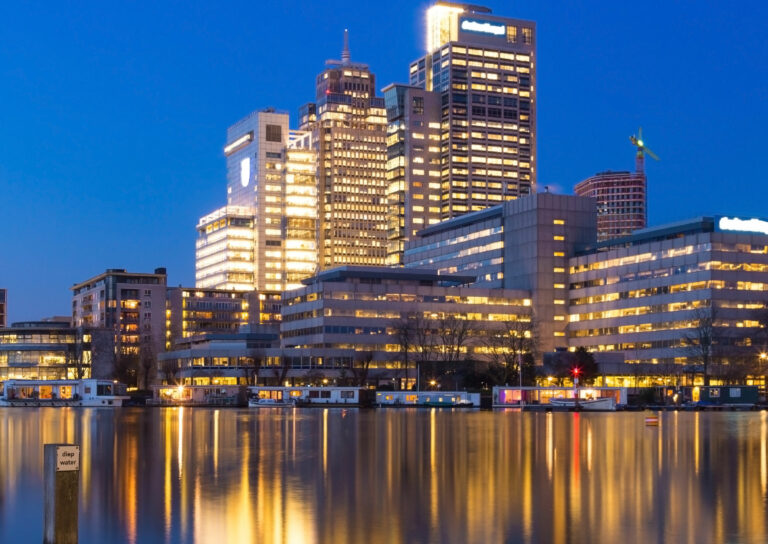 There are several different ways to start designing smart building systems and achieve smart home automation. Smart building systems include many components and in reality, are way more difficult to organize than some building managers might think. Some of these options for organizing a building management system include working with an architect and incorporating industry-standard protocols, which is a profound way to approach this matter. However, there is another way to organize a smart building system – using smart building IoT solutions for buildings and designing management systems on your own. Either way, there are many advantages smart building IoT solutions can bring you but you should choose the plan, which will be the most cost-effective and comfortable for you. So, in this article, we show you several options for how you can build a smart home with a specialist or without them.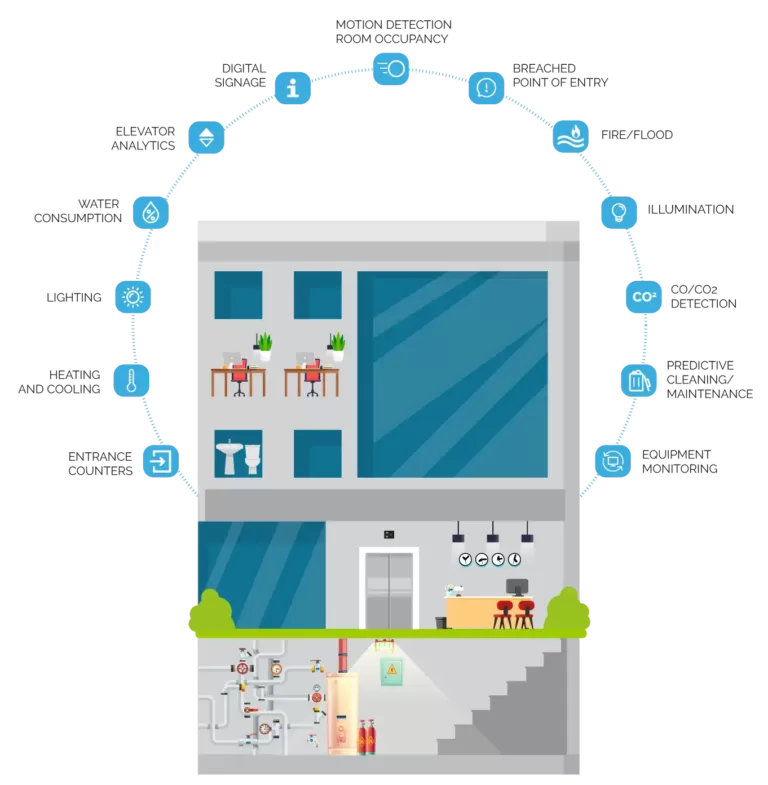 Contacting an Architect
There are many reasons to contact an architect for smart building design and but it is essential to get this done in advance. In today's world, architects should be not only solely focused on structure and building systems but have to be responsible for the digital aspects of building management. Currently, they are increasingly involved in the development and implementation of digital technologies and often work with colleagues from business development and IT to create such a building automation system, which will lead to higher energy efficiency and lower operating costs. The digital world presents new challenges for architects, who must be increasingly innovative. They need to understand how to leverage the Internet of Things (IoT) technologies and build new relationships with business leaders.
Necessary Requirements for a Specialist
In order to create a project including smart building management systems and a smart building IoT platform, an architect has to meet a range of requirements. First of all, in view of digital transformation, architects must be skilled with computers, understand how smart building systems work, and how to organize facilities management without excessive operating costs. They must stay abreast of the latest architectural tools and IoT technologies, know IoT smart building use cases, and be able to improve building performance with smart devices such as IoT sensors and IoT solutions. They should be familiar with the CAD architecture approach and BIM (Building Information Modeling) programs to be able to preview the IoT applications' integration before they are integrated into a smart building. The ability to work in these programs is essential for drafting designs with IoT applications in smart buildings.
Besides, one of the key components in creating real use cases for smart buildings is machine learning, which is essential for the constant development and advancement of IoT solutions. From the architect's side, in turn, the specialist has to know how to integrate and control it. It is important for an architect to access control of smart building technology for real-time monitoring of how IoT solutions work in the facilities management system and how good is IoT connectivity. The architect's task here, as well, is to make the automation systems understandable for a building owner, facility manager, or any other person involved in particular smart building technology. People, who will use these smart systems like HVAC, air quality sensors, or real-time leak detectors should understand what to do with occupancy data or temperature reports gathered and how to reduce costs using all that information received. The main thought here is that facilities managers and owners have to know exactly how to use the new generation of technology instead of traditional BMS.
Possible Challenges
The popularity of intelligent buildings has increased, and their implementation has heightened the complexity of building management system in general. These new smart building automation systems can help to achieve higher energy efficiency, promote sustainability efforts, and provide enhanced security. However, they are not without their own set of challenges. Managing these new systems requires software and maintenance and there is a possibility that facility managers you already have are not acquainted with the IoT platform for smart buildings, so cannot effectively operate with it. The business case for such projects often relies on reporting data and architects' proficiency. That is why the complexity of managing these technologies must be carefully considered.
Besides, while smart buildings are on the rise, not all architects are familiar with the technology and the stakeholders involved in the project, so they might face difficulty deploying smart building technology. Also, it is important to know the challenges and pitfalls of smart building operations design. An architect, in turn, can either help to create a perfectly organized intelligent building or fail to build an effective building ecosystem. Here, the huge importance goes to the professionalism of an architect and their knowledge of cutting-edge technology.
Creating a Smart Building Yourself
Smart buildings have become a new trend in building management systems framework as they allow for predictive maintenance, real-time monitoring, and advanced analytics of building operations. In case you've decided to create a smart building yourself, you'll have to consider a whole bunch of things. First of all, you have to be ready that you will have to do all the work on building systems and networking technologies organization on your own. An effective intelligent building should have robust reporting capabilities and be versatile enough to accommodate new connected devices. The solution should also be sturdy and robust enough to enhance facilities management operations. It should also be able to identify maintenance problems that are brewing in vacant units and prevent costly and unnecessary maintenance costs. So, when you are putting smart building technologies together on your own, you need to consider this before starting.
Pay Attention to Rules and Policies
When you're planning the creation of a smart building, you'll likely want to consider the rules and policies that govern the Internet of Things ecosystem. In general, IoT platform technologies are used to help public and commercial buildings improve their energy management, cloud capabilities, lighting control, and indoor air quality monitoring. With the help of smart building IoT sensors, buildings can make better use of space and resources, while increasing comfort and safety. But for all of this to become real, it is necessary to follow certain rules and adhere to relevant policies for smart building applications.
Decide on Wireless Technologies to Use
The IoT revolution in smart buildings is largely driven by seamlessly integrated wireless sensors. These sensors are typically low-power, and send small amounts of data periodically. It is possible to say that with these devices data collection is continuous, allowing building owners to remotely adjust the performance of various systems and control devices, reducing costs and improving the comfort level of building occupants.
The basic elements of the IoT ecosystem are sensors and actuators. Sensors collect data from the environment, send it to the data center for advanced analytics and machine learning, and then you can access control system from any of the mobile devices. There are many types of sensors, including thermostats, resistor temperature detectors, infrared sensors, air conditioning monitors, and other devices able to track and report certain measurements. Different types of sensors have different functions and are used for different applications, so you need to decide what is a key aspect for you.
Choose Cloud Platform
Using cloud platforms allows building managers and building owners to manage and monitor all of the connected systems and devices from one place. They can also have embedded artificial intelligence (AI) software to integrate the devices from different producers into one ecosystem. Such a cloud computing system can be further enhanced by adding external data connections, such as weather and utility rates, to make building management easy. Cloud platforms are a great choice for big data analytics as they easily manage data flow, ensuring device security and optimal energy usage. They are also way more efficient than on-premises solutions for analyzing data as data streams can be accepted from any point.
As smart building platforms integrate with cloud-based AI software, they minimize the hardware footprint required to implement them. To enable AI software applications, the control platform must connect to the cloud via a cellular or Wi-Fi connection or LoRaWAN connection. By leveraging the power of a cloud connection, AI software applications can be integrated across multiple buildings, campuses, or even a nationwide IoT market. With the right tools, smart building solutions will be easy to implement and can even reduce operating costs.
However, cloud computing software should be chosen wisely as not all of them are reliable and trustworthy. Smart building applications, in turn, usually have to deal with critical infrastructure, making the security of the underlying architecture a crucial point. So, if you are creating a building automation system yourself, you have to think in advance about which cloud computing system to use and how well it will be integrated into intelligent buildings.
What are the Main Benefits of Smart Building Systems in General?
There are many benefits to using smart building technology and following smart building IoT trends. A smart home IoT device, for example, can monitor environmental conditions, energy management, and adherence to safety rules. IoT technology can help companies meet their energy targets by automating HVAC equipment and lighting, to name a few. Besides, many companies have space in their facilities that aren't being used for work or other activities. With IoT technology, these spaces can be personalized for temporary users and be more energy efficient, which will lead to additional cost savings. The data collected from the devices can be used to optimize every square foot of a building.
Energy Savings
There are many different ways to increase energy savings with smart buildings. These strategies include automation of building systems, lighting management, and sensing devices. These strategies will allow you to cut energy waste, boost employee engagement, and increase operational efficiency. The most impressive part of smart buildings is their ability to match occupancy patterns to energy use and detect building equipment problems before they cause a costly outage. So, using a proposed model, you can dramatically increase the efficiency of your building, and save energy and money in the long run.
According to recent research, smart buildings will reduce energy costs by up to 30% (ResearchAndMarkets.com, 2020). They will also help a smart city to generate revenue through the sale of the reduced load to the grid. You can use these solutions to adjust lighting levels according to occupancy at a particular time of day to optimize energy efficiency. Smart buildings can even analyze sunlight patterns to see which ones are most beneficial and reduce energy use the most.
Increased Security
A smart home and building concept implementation can significantly increase the level of security you have in your indoor space now. Smart smoke detectors, for example, can detect the first signs of fire and turn off the gas system right away. Besides, sensor technology can catch trespassers before they commit crimes and as is vital for smart building owners to keep their facilities safe and secure, turning to IoT devices is a smart choice.
What is more, a well-organized IoT system can help build a necessary firewall against cybercriminals and hackers. Cybercriminals can target smart buildings to steal sensitive data and sell it to robbers later on. The best way to protect your building is to understand the risks and focus on the gaps in security, installing reliable IoT network software. There are several technologies available to secure smart building systems and data and IoT devices are one of them.
Having at least basic knowledge of IoT technology, businesses can choose the IoT devices they want to use to monitor their smart buildings. Most of the existing models in manufactories are compatible with IoT technologies, and will not be too difficult to implement. Additionally, if you choose plug-and-play deployment devices, which enable users to easily set up and control all elements of the IoT ecosystem, you could deal with the organization of a smart-built environment with their architect or on your own.
How to Integrate TEKTELIC Devices into Smart Buildings?
When it comes to IoT solutions for smart buildings, TEKTELIC has a wide selection of LoRa devices that are perfect for this type of application. TEKTELIC IoT ecosystem includes fully integrated key components that communicate with each other and transmit data in real time. This makes the TEKTELIC IoT ecosystem more streamlined and energy efficient than any other. At the same time, the question stands – how to successfully integrate these smart devices into a smart city and building?
TEKTELIC sensors and gateways are really simple for implementation and usage. Each connected device TEKTELIC produces, has an embedded LoRaWAN antenna to be simply integrated into the LoRaWAN ecosystem. Our low-cost sensors can send messages to other technologies to optimize certain processes, trigger events, and manage other devices.
Deploy Antennas
Although all TEKTELIC devices are equipped with external or internal antennas, you may need additional antennas for smoothly operated IoT systems. Antennas are an important component of a smart city ecosystem. They are used in lighting, HVAC, life safety, security, and access control systems. As wireless technology gains widespread adoption, it will continue to improve accessibility and performance. TEKTELIC can provide high-quality antenna solutions and implementation services that will help companies make their wireless-enabled dreams come true.
Incorporate Reliable Gateway
In order for devices to continuously transmit data, they need to be connected to one network and integrated into the unified IoT ecosystem. To achieve this goal, you need to connect your devices, which you can do using one of TEKTELIC gateways.
KONA Micro IoT Gateway
For the indoor environment, the best option is KONA Micro IoT Gateway, which is very compact, can be set up with a plug-n-play operation, and has an "Always on" IoT connectivity feature. It has 4 hours of battery backup and an integrated 3G/4G modem, so even if your building is out of power for some period of time, KONA Micro IoT Gateway will keep receiving and transmitting the data. In order to make this gateway a part of your intelligent building ecosystem, you just need to deploy it and connect to the network, which is basically all you need to do.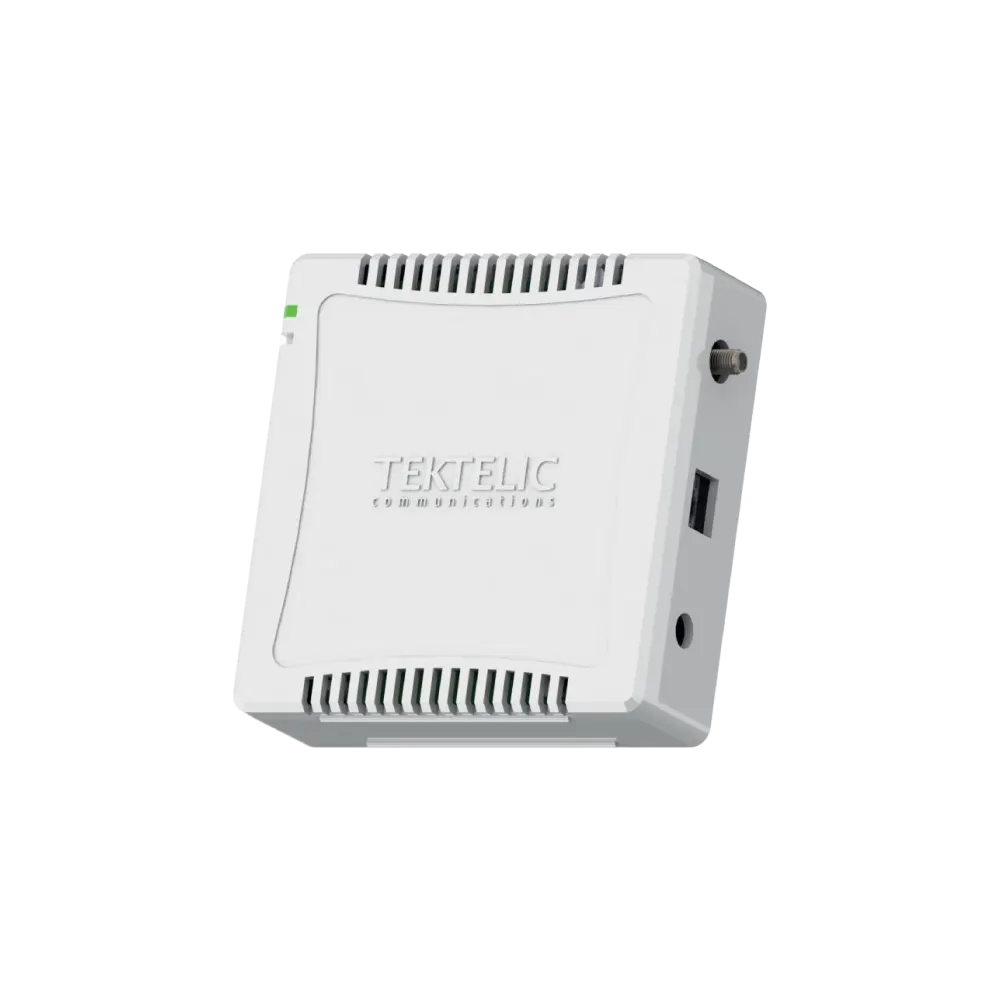 Choose and Connect the Devices
COMFORT
TEKTELIC has a wide range of devices for smart buildings, so first of all, you need to choose those, which are suitable for your building. For example, if you need to monitor air quality in the indoor environment, you can go with the COMFORT sensor. COMFORT is a wireless sensor that measures temperature, humidity, and light intensity, and detects leaks in water pipes. The device also offers a long battery life and is compatible with most common IoT applications. It is flexible, customizable, and easily scalable to meet a variety of customer requirements. It is a perfect choice for predictive maintenance and greater visibility into house processes.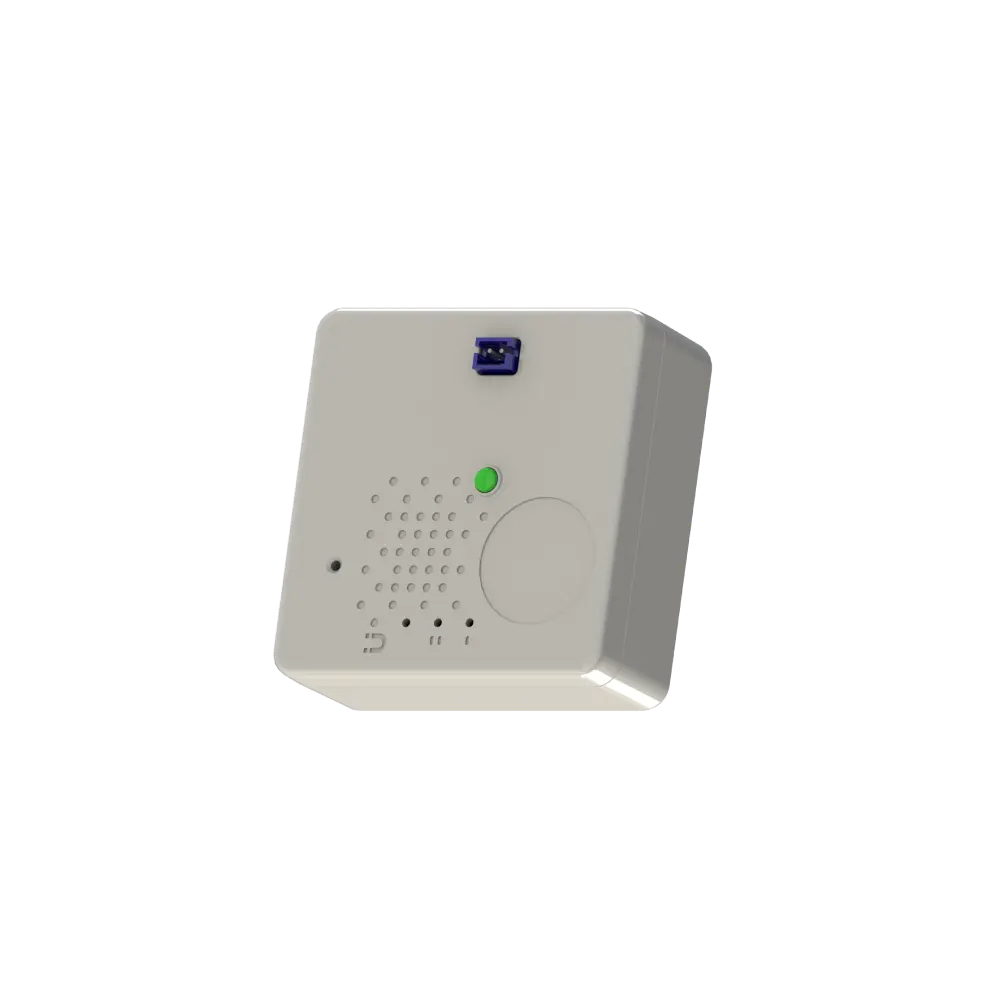 This sensor can also trigger other events and be applied for building control. For instance, programmable LED lighting connected to COMFORT can respond to the time of day and natural light level to adjust artificial lighting exposure. Automated powered curtains connected to COMFORT can respond to changes in sunlight or room temperature.
BREEZE-D
Other products include the TEKTELIC BREEZE-D and SPARROW. BREEZE-D solution is created to monitor indoor air quality and display temperature, humidity, and CO2 concentration to the E-Ink tablet. TEKTELIC BREEZE-D is small, sleek, and easily mountable. Its E-Ink display lets property owners and tenants easily access the data gathered by the device through a multifunctional display. BREEZE-D also easily integrates with other TEKTELIC IoT solutions.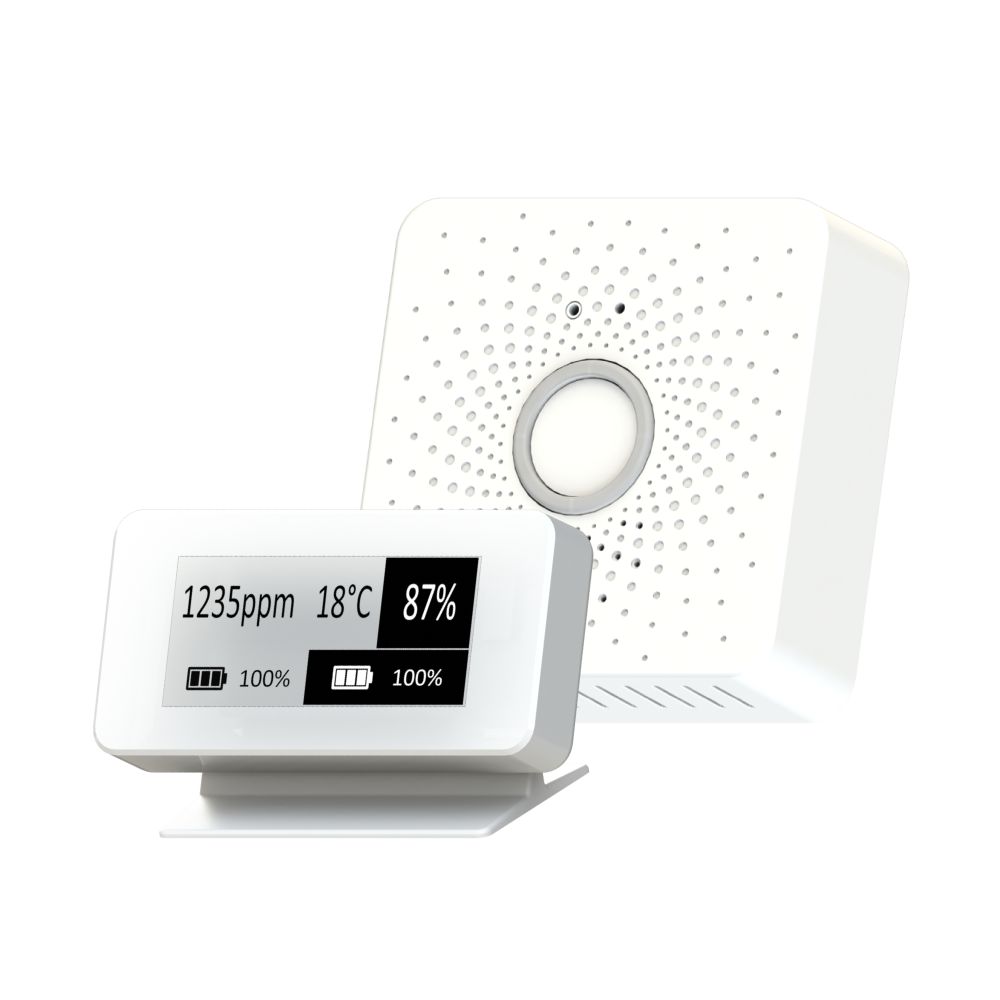 SPARROW
SPARROW, in turn, is an indoor tracker that can be connected via BLE and LoRaWAN. This indoor tracker is easy to attach and can be fixed to any object using cable ties due to its small form factor. This device automatically detects motion and sends information through the LoRaWAN network or BLE keeping you updated about assets in your building. It is especially useful if you have 3d parties in your house and are afraid of potential robbery.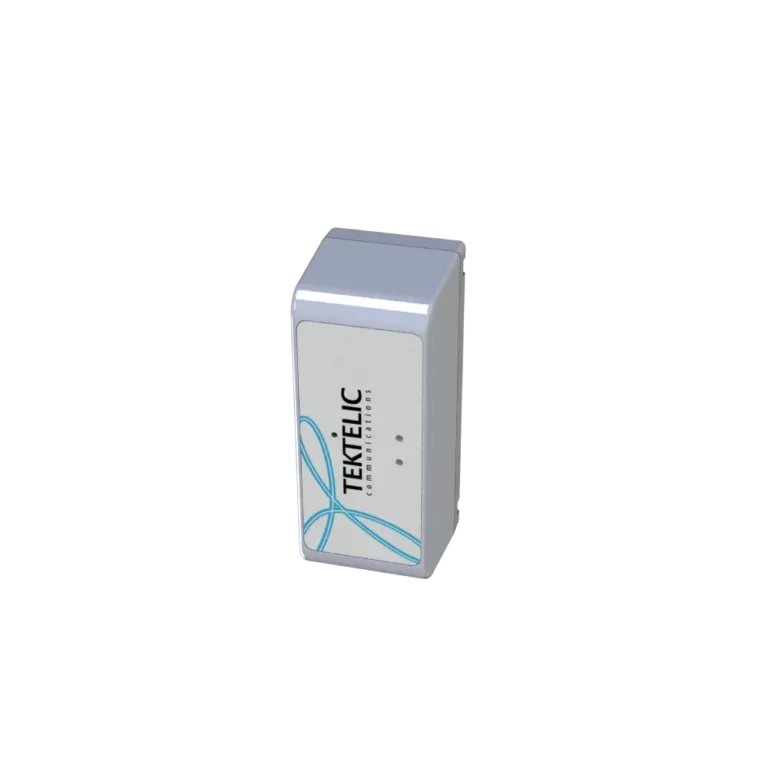 Using the Internet of Things (IoT) for building solutions from TEKTELIC is not only simple and almost intuitive, but also beneficial for building owners and tenants. They can enjoy a variety of benefits, including increased operational efficiencies, enhanced security, and enhanced comfort in their space. TEKTELIC offers a range of LoRaWAN-based solutions that help optimize building efficiency and minimize energy consumption, you just need to choose which is right for you.
Quick Summary
The evolvement of smart cities lead to a rise in smart infrastructure popularity, so common citizens started thinking about creating a smart building ecosystem. The construction industry is partially prepared for it but each project is different and it is an important point to consider. So whether you're planning to create a smart house yourself or want to hire a professional, you'll want to consider the rules and policies that govern the IoT ecosystem in a smart city.
The IoT ecosystem allows you to interact with devices in your building and it is definitely worth creating but you should approach it wisely. TEKTELIC devices, for example, are easy to use and deploy, allowing you to control and manage smart devices, as well as schedule and set up spaces just via web apps, which don't require any specific knowledge. With TEKTELIC's cloud-based platform, you'll be able to receive real-time data from connected devices. These data can help you to optimize your smart building environments.
So, if you really want to make your building smart with or without a professional architect, you should contact our sales team, they'll give you honest and supportive consultation on smart devices, help find a suitable one, and advise on a price.
ResearchAndMarkets.com. (2020). Smart Building Market: Growth, Trends & Forecasts to 2025. ResearchAndMarkets.com. Retrieved from https://www.globenewswire.com/news-release/2020/01/21/1973111/0/en/Smart-Building-Market-Growth-Trends-Forecasts-to-2025.html#:~:text=By%20incorporating%20smart%20building%20automation%20systems%2C%20lighting%2C%20and,comfort%2C%20and%20lighting%20while%20reducing%20the%20energy%20bill.
To be informed about our
latest news 
subscribe to our newsletter