The Whole Truth about Smart Farming: Pros and Cons you Need to Know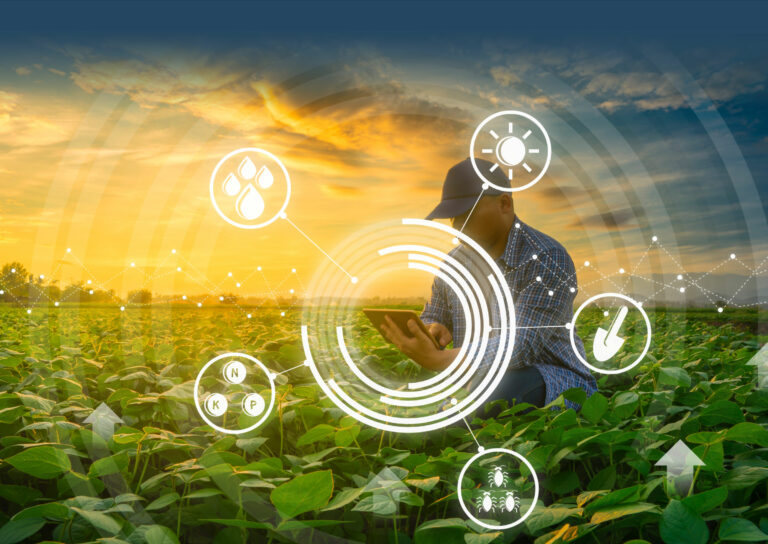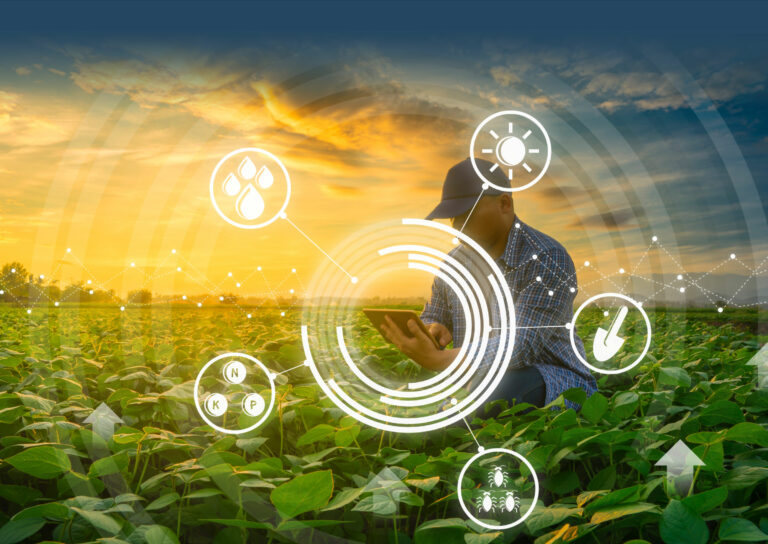 The third green revolution is approaching and whole farm management will experience some changes, choosing a resource-efficient approach. By preserving resources farms will be able to minimize labor costs, maximize operational efficiency, and produce more food. With the rise of communication technologies and advances in agricultural practices, smart farming technologies have become a popular approach to optimizing crop yields and increasing competitive advantage. This involves using advanced sensors and weather stations to track and monitor changes in weather patterns, soil quality, pest infestations, and more. By using this farm data effectively, farmers can make more informed decisions about crop management to ensure a maximum farm productivity management system.
Obviously, for people, who are not acquainted with the Internet of Things (IoT), machine learning, and smart devices in general, the concept of smart farming, and the way it can help farmers and ranchers may be a mystery. The answer lies in:
Machine-to-Machine (M2M) derived data
Drones
IoT devices for agriculture
Artificial Intelligence techniques
So, read on for some of the key concepts and challenges strongly related to smart farming and the need for IoT in agriculture.
What is Smart Farming?
Smart farming refers to the use of technological innovations and smart farming techniques in sustainable agricultural production. At its core, smart farming is about using precision agriculture to improve efficiency and increase the productivity of complex farming systems. This can include things like a smart agriculture system using IoT technology to monitor crop health status or using big data analytics systems to optimize fertilizer application rates.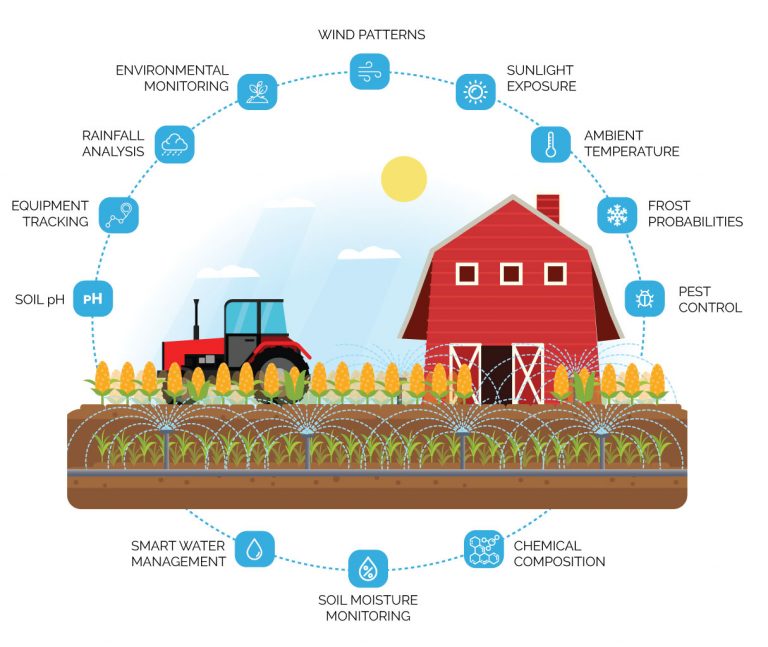 The importance of smart farming cannot be overstated. With the world's population projected to reach 9.8 billion by 2050, there is an urgent need for more sustainable agricultural practices that are able to maximize yields with lesser use of human resources. Smart farming provides one such solution, helping farmers develop more efficient food production methods tailored to the specific needs and conditions of the world population. Whether it's through the use of GPS-enabled tractors, data-driven decision support tools, or other sensors used in agriculture, IoT-based smart farming is helping to transform agriculture and pave the way for a more sustainable future.
Machine-to-Machine (M2M) Derived Data
Smart farming is the combined application of modern Information and Communication Technology (ICT) in the agriculture sector to optimize crop management, reduce costs, and preserve the environment. The use of farm management information systems (FMIS) supports automated data acquisition, processing, and decision-making to achieve these goals. With the growth in agricultural data collection, more FMIS are integrating IoT technology to enhance precision farming management and business goals. While IoT systems for farming often have different functions and quality requirements, the general frameworks are applicable to any kind of smart farming technology.
The growth of the agriculture M2M market is largely attributed to the large-scale deployment of long-term evolution (LTE) network infrastructure, adoption of equipment control and monitoring solutions, and the evolution of new business models by telecom operators. Machine-to-machine (M2M) derived data is also used to monitor crops and provide weather forecasts using smart weather stations. With intensive urban migration, the necessity to collect data in a smart and easy way made some governments adopt regulations to ensure that farms are monitored using the latest technology.
What is IoT in Agriculture?
The term Internet of Things (IoT) in agriculture refers to the use of connected devices and advanced technologies in precision farming practices. These tools can include things like smart farming or precision application equipment, and big data analytics systems that collect and analyze information about crop diseases, soil quality, weather patterns, environmental conditions, precision livestock farming, and more. By providing farmers with real-time insights into their fields, IoT technology in agriculture is helping to optimize resource management and improve overall smart farm productivity. With interconnected technology, fields addressed several issues related to a farm's operations and greenhouse gas emissions. Whether you're an established farmer looking to take your farming processes to the next level or simply interested in learning more about this exciting field, agriculture IoT solutions are something that all growers should be keeping an eye on.
Importance of IoT in Agriculture
The need of IoT in agriculture industry is undeniable since, with smart farming technologies, farm management appears to be more productive and organized. As the use of IoT sensors in agriculture continues to grow, it is clear that the smart farming revolution is closer than expected. The impact of IoT in agriculture has achieved the level where the business process is not considered without IoT technologies anymore. IoT and smart farming have the potential to help farmers achieve their production goals. With the increasing use of connected devices, farmers can now harvest data on soil moisture and crop health or even herd health with a click of a button. However, data transmission between farming facilities is a challenge, as it must be stable and reliable for efficient agricultural processes. Farmers currently use a variety of connection protocols and cannot rely on a single solution to address this issue. The development of the LoRaWAN network, in turn, may help solve this data collection and transmission problem.
In addition, by applying robotics and smart in-field analysis, farmers can use sentinel satellites to have hyperspectral images provided and not only address but predict emerging issues both for a single plant and for the whole farm. Hyperspectral images together with geo-positioning systems have real potential for use for better decision-making in the farming industry and can even improve economic returns. With the several ways of precision agriculture application and aerial images usage, crop yield and form needed will not be problems anymore. Having an IoT-based decision support system, farmers will be able to easier produce organic matter content, facilitate plant breeding and maybe even start new genetics revolutions, which will reduce environmental impact of production optimizing returns. With these three interconnected technology fields, farmers will have precisely measuring variations to maximize operational efficiency and agricultural production.
Drones
One of the most interesting applications of the Internet of Things is the development of agricultural drones. These drones help farmers to improve the agricultural process by crop spraying and monitoring, irrigating fields, and even evaluating crop health. Smart IoT-based devices make it possible to build these drones with computer vision and secured data ownership.
Precision farming is based on dividing fields into smaller parts, which can then be treated differently. Precision big data can then be used to seed, water, and apply chemicals in a more effective and efficient manner based on environmental conditions. This can greatly improve yields, and save valuable time and money. Drones can also help farmers monitor their workers' safety and ensure a stable workplace, and this is only the tip of the iceberg of smart agriculture.
IoT devices are the key to smart farming. With the help of many sensors, IoT-based devices can monitor the condition of crop fields in the most extensive way. They can measure temperature and moisture in the soil, humidity, and temperature. Smart farming also allows farmers to automate irrigation systems. By assessing these factors, they can improve yields and overall productivity. IoT-driven agriculture is the future of farming and drones can help farmers achieve their goals.
IoT Devices
Farm operations face many challenges, such as limited resources due to climate change and an increasing population. That is why increasing production efficiency is the key to mitigating these challenges. However, it is important to note, that precision farming solutions are only possible if they work together. Fortunately, TEKTELIC has developed a custom IoT solution for agriculture, which include a smart sensor, gateway, and application, where you can easily access real-time data collected. Using sensors, IoT-enabled agricultural solutions can monitor field conditions and gather crucial historical data. Smart farming equipment even enables farmers to predict problems before they arise. By leveraging IoT-based projects for agriculture, farmers can finally switch to the remote monitoring of their crops, reduce the need for human intervention, and have a platform for rapid developments.
IoT solutions can improve crop quality and help farmers close the supply-demand gap. As a result, with IoT agriculture devices, farmers can increase production and profits while also protecting the environment. The various technologies used in smart farming can include smart sensors, autonomous tractors, specialized equipment, cloud computing, wireless connectivity, and software-managed smart greenhouses. According to a recent BI Intelligence survey, the market size of IoT devices in agriculture will reach $15.3 billion by 2025, which indicates that the number of agriculture IoT companies will rise immensely.
So, if you ask why is smart farming important, the answer will be quite simple; it is important for the agriculture industry since with all the sensors and smart systems involved, statistical processes in an agricultural business and the process of managing farms become much more organized. Agricultural automation will also lead to more efficient exploitation operations, spatial and temporal variability, and sustainable agriculture. The agricultural industry needs devices to constantly collect data, so the future of IoT in agriculture is definitely bright and promising.
Artificial Intelligence (AI)
The rise of AI is driving farmers to seek new ways to improve their crops, from using AI onboard their vehicles to analyzing soil health and disease. Farming data is growing exponentially, and it's impossible for humans to process it all. This trend has led many farmers to turn to AI for help in analyzing big data and boosting the value of this data.
AI software will help farmers analyze satellite images and historical data to identify pests and diseases and send alerts to farmers via smartphones or other devices. By understanding what crops are susceptible to, AI systems can make suggestions on when to apply pesticides and other treatments. This could lead to higher yields and higher quality crops while using fewer natural resources than conventional farming. Aside from this, AI will help farmers automate their farming tasks.
Farmers and agricultural businesses have already benefited from the introduction of biotechnology and motorized precision equipment, but with AI technology, the potential is even greater. These technologies are helping farmers increase yields and minimize workloads, as well as disseminating data, and improving a wide range of tasks in the $5 trillion industry. However, some of these new technologies can be expensive and not suited for every farm, so it's crucial that farmers understand the potential benefits and risks associated with the technology before investing in it.
Advantages of Smart Farming Technologies
Precision agriculture technology can be used for a variety of purposes, from monitoring soil moisture and dam levels to offering more consistent food rations to improving yields and milk production, increasing food security this way. Smart agriculture has several advantages for both farmers and consumers. By minimizing food loss, enhancing yields, and improving productivity, smart farming work can reduce costs and improve decision-making based on big data. Using digital farming technology to track soil moisture, individual animals, and other data helps farmers better manage their farms, reduce costs, and enhance profits.
Sustainability
The use of smart technologies will lead to advancements in sustainable smart farming practices. Precision agriculture includes the usage of new innovations, digitalizing the agri-food supply chain, and introducing autonomous systems. Furthermore, integrated farming systems will contribute to sustainability as well. These will help advance the field of agriculture.
Farmers can interact with AI to give instructions and see what different scenarios will do to the land. The AI together with the other latest generation smart devices can also provide a dashboard of farming when clicking on certain areas of the farm will provide specific information and actions that can be taken. With these tools in hand, farmers can take immediate action to improve their yields and improve their environmental impact. Agribusinesses in developing countries can also benefit from these tools. The development of smart farming industry in emerging countries may result in the development of new jobs and higher productivity.
Real-Time Monitoring
To be constantly updated on crops' status and the condition is greatly important in the agricultural business. For farmers, this means wireless sensor networks that monitor the soil's moisture, animal health, humidity level, and other parameters. Growers also need these wireless sensor networks because they allow them to know if their animals are sick or have fallen prey. The sensors can also provide information on pesticides, water levels, and bioremediation. monitor cattle's health and welfare.
As we already mentioned, in addition to providing soil moisture monitoring, the IoT also provides temperature and humidity readings. These measurements are useful for better crop growth management. They also prevent the spread of fungal diseases and allow remote monitoring of crops. The implementation of such systems requires specialized hardware and software. Ultimately, they can increase efficiency and profitability of agriculture. With a variety of sensors, real-time monitoring can improve the production of any crop.
Ecology Orientation
The environmental impact of agriculture is increasing, and the emergence of smart farming is set to help reduce this. This technology helps reduce greenhouse gas emissions and the ecological footprint of farming. It also allows farmers to apply inputs to their fields on a site-specific basis, minimizing greenhouse gas emissions and leaching. With the development of current Information and Communications Technology (ICT), smart farms can be sensor-monitored at all times. The use of these technologies can bring transparency to the production process, and enable the direct interaction between farmers and consumers, and even between ecological activists.
Climate-Smart Agriculture (CSA) is becoming a mainstream strategy in making agro processes healthy for the planet and the people who live there. For example, in collaboration with the Food and Agriculture Organization of the United Nations, the International Atomic Energy Agency (IAEA) develops innovative land management technology packages and enhances carbon sequestration through land-water management practices (Broussard, 2022). CSA is an innovative concept aimed at improving agricultural productivity and reducing greenhouse gas emissions. It has the potential to improve household welfare and increase agricultural productivity, a process that benefits both farmers and the environment. However, nuclear technologies, for some, are too difficult to use, and for others, too dangerous. That is why IoT technology is a much better choice for smart farming. IoT is environmentally-friendly, efficient, simple to use, and, more importantly, 100% safe.
Possible Challenges of Smart Farming
While smart farming holds great promise for helping farmers stay competitive in today's rapidly changing agricultural landscape, it is not without its challenges. One major challenge is ensuring that the communication technologies used for tracking data are reliable and secure. Additionally, effective communication between different parties involved in the supply chain (such as producers, wholesalers, retailers, and consumers) is critical for ensuring that everyone has access to the most up-to-date information about crop yields, market trends, market consciousness, job seekers in the field, economic returns, and more. So, there is a range of points you have to pay attention to avoid any problems before the widespread use of automatic control-planned systems.
Data Security
When it comes to smart farming, data security is often the subject of concern. Though most data is not personally identifiable, some may reveal some information about the farmer, such as their farm's location or output. This information may be considered personal data under data protection law. This is something that farmers should consider before entering into supply contracts. So, you have two options of how to avoid this issue, while using IoT technologies. The first one is not to include personal or important data in the analysis systems, which can significantly complicate your analytics process, and reports concluding. And the second option is to choose such a system that encrypts data all the time, while transferring, so even if it is stolen, it will be of no use to those who did it.
Ownership Rights
A slew of new technology players are entering the farming space, and many are negotiating complex software licensing agreements. Farmers need to make sure they retain control of data that they provide to the Advanced Technology Programs (ATP), and they need to ensure they own that data if they wish to use it. Because data is not considered traditional intellectual property, a well-drafted contract is the best way to protect your rights.
While the creation and management of farm data is often the domain of farmers, it is important to remember that this information may have a higher economic added value than the revenues produced from farming. Farmers should have the right to control this information if they want to avoid any legal issues in the future. The issue of ownership rights for smart farming data has a complex legal and regulatory landscape. While data licenses are common, the underlying data are often raw information. This data is then aggregated and used in calculations and decision-making. Smart technology includes decision support systems, which will be beneficial for both family farming and organic farming on a more commercial level. It may include sophisticated measures, which are not a part of the ownership discussion. For example, soil moisture data from a farm is considered raw information. Some aggregations, such as average daily soil moisture, may require sophisticated analysis to link soil moisture levels with the color of a crop leaf.
Farmers may not understand how data sharing works, and the implications of contracts. In addition, many farmers may be wary of entrusting their data with a third party. This lack of understanding can lead to a lack of trust in digital services. To address this, we recommend you consult a lawyer about data licenses and data sharing agreements. By addressing data licenses and discussing them with a professional, farmers can increase their trust in smart farming.
Despite these obstacles, many farmers are turning to smart farming as a way to improve efficiency, increase profits, and better navigate the ever-changing agricultural landscape. With continued investment in innovative technologies and other innovative approaches, we can look forward to even greater success in the years ahead.
How Can TEKTELIC Contribute to Smart Farming?
To effectively implement the concept of smart farming, appropriate technological infrastructure is needed. There are currently a variety of platforms and applications available for this purpose, but many of these platforms are difficult to integrate into the existing agricultural business. TEKTELIC, in turn, provides you with easily integrated sensors and solutions, perfect for any farming enterprise.
TEKTELIC has CLOVER, which can be installed in the field and can detect soil moisture and temperature, ambient temperature and humidity, and light. This sensor can be connected to an IoT dashboard, which collects data in real-time and converts it into useful information for farmers. This data is valuable in making informed decisions and ensuring a higher crop yield.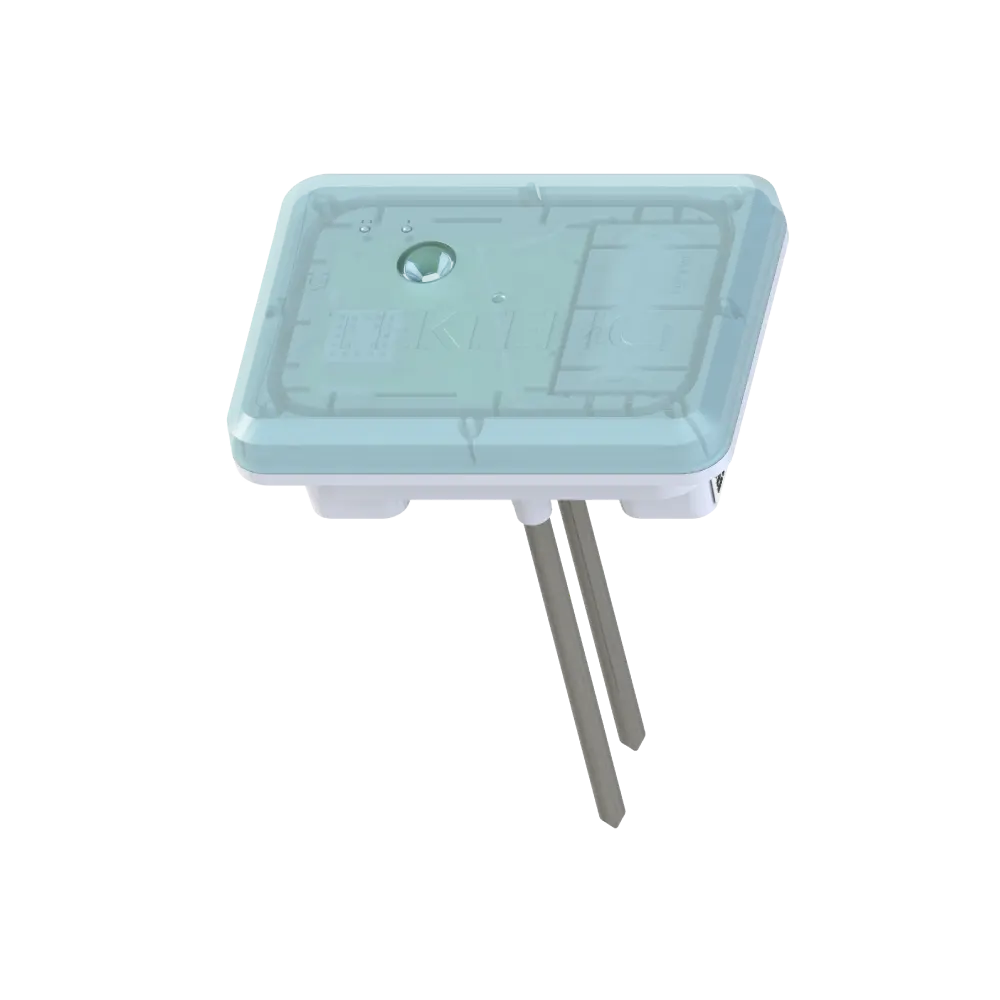 These agricultural sensors can be placed into poles, trees, and vines, and they have an integrated C-cell battery. They are part of the IoT solution offered by TEKTELIC, which includes a gateway and application. KIWI Agriculture LoRaWAN Sensors feature a rugged IP-67 enclosure and long-lasting batteries for years of operation.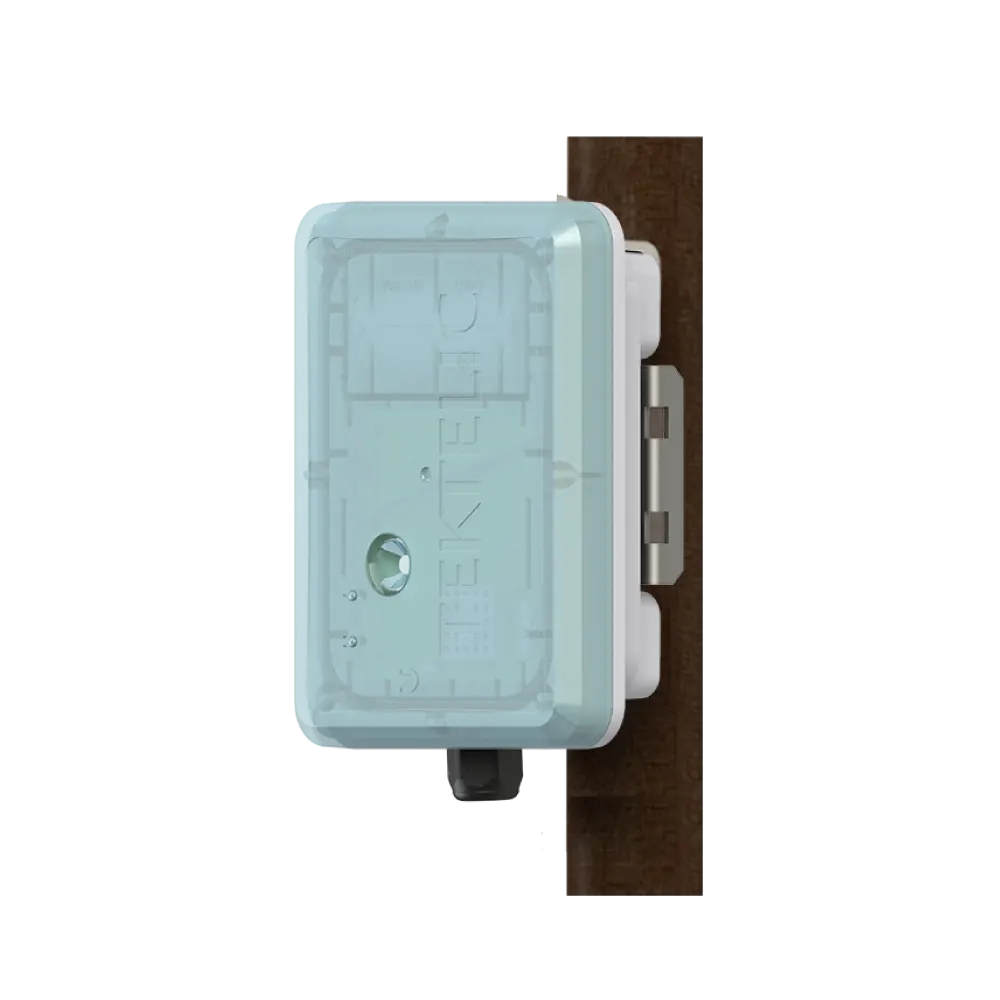 The sensors are compatible with various mounting methods, including elevated and direct ground mounts. The raised mount variant can be equipped with additional sensors, such as soil moisture probes.
Besides, LoRaWAN connectivity is a key feature of the smart farming software, which is used in all TEKTELIC products. With the LoRaWAN network, you can connect a range of sensors to monitor soil pH, temperature, humidity, and weather data. The fully integrated system can save farmers around eight hours of labor per day while increasing yields by 20-30%.
Summing up
The management cycle of smart farming includes several steps. Monitoring is the process of determining the actual performance of farm processes. This measurement can be carried out manually by an observer or automated with sensing technologies. External data can also be gathered to augment direct observations. Once measurements have been collected, analysis is carried out to determine deviations from the desired performance. Intervention is then planned to correct any problem that might be causing the deviation. As you see, gathering and analyzing agricultural data is not an easy process, that is why it will be wise to automatize this with smart technology.
Big data, IoT, and smart things will change the way farmers operate. More accurate predictions will lead to better budgeting and less food waste. In addition, smart farming will make farm operations more efficient and will result in better productivity. Agriculture experts believe that the adoption of big data will change farm structures and the food chain as a whole. TEKTELIC shares this opinion, and that's why we constantly develop our agricultural sensors, making them more accessible and useful.
To learn more about TEKTELIC agricultural solutions, contact our support team via email at info@tektelic.com.
Broussard, E. (2022). How Nuclear Science Helps Fruits and Vegetables Survive and Thrive. Retrieved 3 May 2022, from https://www.iaea.org/newscenter/news/how-nuclear-science-helps-fruits-and-vegetables-survive-and-thrive
To be informed about our
latest news 
subscribe to our newsletter