Top 3 TEKTELIC Solutions for Industrial IoT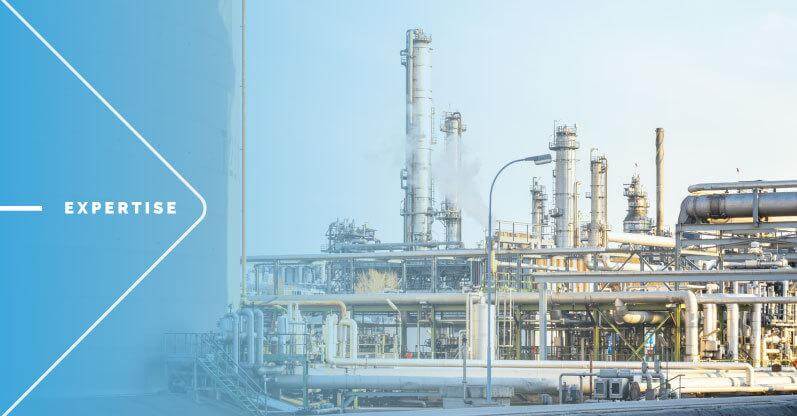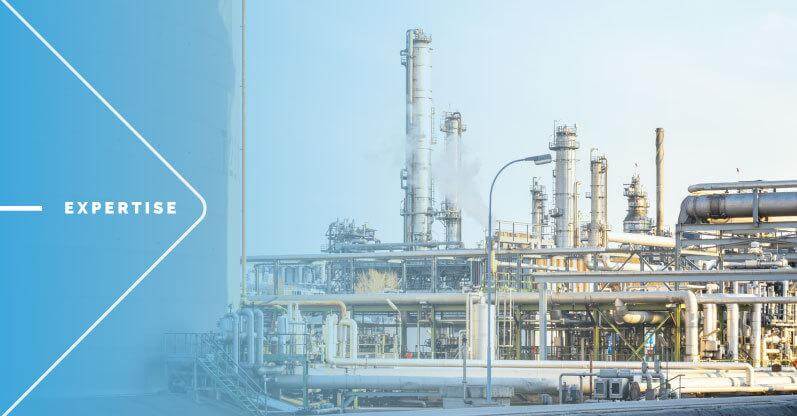 The Industrial IoT (IIoT) allows for the seamless integration of different gadgets and services into an enterprise. Digital transformation enables organizations to optimize their production lines, improve customer service, and diversify their revenue streams. IIoT project implemented in a company opens a range of business opportunities with improved default values. So, it is possible to say a company with that IIoT applications even in starting positions will have better products and default values.  In addition, devices in the industrial sphere can also be used by organizations for extension solutions in data collection, remote monitoring, smart logistics, and others. For example, industrial IoT platforms can help manufacturers collect and store data about the health and safety of a building. With LoRaWAN-based industrial IoT, automation development teams have significant advantages over competitors, which is increasingly important these days.
Why is the Industrial Internet of Things Becoming so Popular?
It is quite obvious that the IoT revolution as well as the emergence of LoRaWAN networks have changed the way businesses do business. Rather than relying on brick-and-mortar offices and human observations, these businesses have adapted to work anywhere and offer their customers the best products. IoT technology has helped small and midsize businesses grow their firm reach and find more remote employees all over the world. Currently, partially because of IoT solutions and secured LoRaWAN network connection, one company can easily work with representatives from South Africa, ASEAN Countries, United Kingdom, Czech Republic, Middle East, USA, Canada, South Korea, and even New Zealand. Industrial IoT services not only simplify different industrial processes in plants and factories but also connect the best professionals from different places in the world.
Despite all of the constant talk about IoT for smart cities, you still may have doubts about what is industrial IoT. So, in simple words, the Industrial Internet of Things (IIoT) is such a platform that is based on common IoT and LoRaWAN networks that can collect data online, discover the latest news in a chosen operational area, provides solutions for the cellular networks, and is the best way to contact clients and employees in a short time. TEKTELIC Communications Inc, in turn, also can offer you a range of IIoT devices that can be applied as an asset tracking solution, IIoT application, IoT sensors for additional navigation tracking, end-to-end partner solutions, and industrial gateway IoT appliances. You can use our edge-computing devices for predictive maintenance, increased factory output, and many other IIoT applications.
IoT systems and devices gain popularity so fast because businesses and manufacturers always looking for ways to facilitate their wide range of operations. Wireless gateways sensors will help companies from different sectors such as the automotive industry, aviation industry, construction, and others benefit from the Internet of Things technology. IoT is already sweeping across businesses worldwide. According to Statista, more than 25 billion internet connections have been established, and 75 billion will become available by 2025. So, the rising popularity of IoT industrial applications and systems is undeniable, and you should pay attention to the ways they can help your enterprise.
Reasons for IoT Technology Implementation
IIoT hardware solutions designed to transform business models, maximize uptime, and optimize operations have a lot of uses. The adoption of IoT technology is worthwhile because its use can enhance all types of enterprise processes. IoT devices can help building managers track energy usage and make it more cost-effective by providing valuable insights into building optimization. IoT devices can also be really useful for predictive maintenance analytics. The use and potential of industrial IoT applications can vary greatly depending on your industry but still cellular and LPWAN IoT solutions can simplify the deployment and operational complexity of any already monitoring technology that a company already has.
Improved Industrial Insights & Customer Experience
IoT technologies offer more analytical options for industrial development and improved customer satisfaction. The integration of the Internet of Things with innovative business models increases customer service greatly. If leading industrial companies understand how manufacturing customers use their products they will be better able to meet their needs. Top industrial IoT companies have already implemented predictive maintenance systems that could be used to build furniture with a predictive algorithm that sends alarms when it starts malfunctioning.  One of the most obvious use cases here is application of the Industrial Internet of Things to production lines in order to reduce product recalls, which are quite common at the current time. Predictive quality analytics alongside the IoT based on the LoRaWAN network can help optimize the use of assets with real-time visibility and environmental condition monitoring. Workers will not have to do routine checks manually and could allocate remaining time for more important tasks. Besides, predictive quality models serve as the fundamentals of the fourth industrial revolution (Industry 4.0).
Improved Worker Safety
The manufacturing industry is one of the industries that are particularly interested in IoT because it is closely related to quite dangerous operational processes that need to be monitored. Industrial IoT solutions can monitor the condition of machines and improve productivity by collecting IIoT data from remote installations. Moreover, industrial IoT applications can prevent dangerous scenarios from occurring because they can predict any upcoming failure of industrial equipment. When you continuously monitor equipment status, raw materials, and have actionable insights, you can improve safety, increase efficiency, and move towards business goals. By monitoring machine data, industrial companies can improve their operations and avoid costly errors. The IoT can help businesses increase their productivity and efficiency as well as can help workers in the production process.
Improved Efficiency & Overall Equipment Performance
IoT also helps industrial manufacturers extend their business by leveraging their operational technology. Industrial companies sphere can extend their businesses and achieve the desired outcomes if integrating industrial IoT solutions. This enables them to monitor the various industrial processes and improve the efficiency of their products in real time without the need to have a monthly newsletter to learn how a smart factory or plant is functioning. IoT devices can also help companies increase the productivity of their operations through automation. This way, they can improve their overall productivity by identifying and preventing error codes in manufacturing.
Lower Operational Costs
The integration of IIoT solutions into the business can positively influence the financial side of a company. First of all, without end-to-end solutions, industrial companies have to perform most of the operations manually. The time lost in manual processing could easily add thousands to the overall maintenance costs. That is why there is a critical need to automate most routine production processes in the factory. Even one IoT system, in turn, can solve this problem since less money will be spent on human labor, and a company will be able to deploy more sensors on the saved money, which can reduce costs even more in the closest perspective. The positive impact can be seen in business almost immediately affecting the whole supply chain optimization. So, in case you want to improve the cost-efficiency of real-time monitoring and avoid unplanned downtime, it will be wise of you to choose advanced information technology, which can satisfy your business needs.
TEKTELIC Solutions: Our LoRaWAN-Based Options
Currently, there is a range of companies that offer connectivity devices and sensors for IIoT. However, security assurance is a significant part of implementing IoT projects in your industry, as there are a number of devices that aren't protected against cyber attacks. Smart devices should be rated for security and energy efficiency, and some manufacturers have already introduced security rating systems for IoT products. These ratings are useful for determining whether a device is reliable, secure, and can withstand the challenges that come with the application. TEKTELIC Communications Inc, in turn, is a company that has proved to be a reliable provider of manufacturing carrier-grade wireless solutions.
1. COMFORT
TEKTELIC COMFORT is an ultra-compact sensor that packs enormous functionality into a small form factor. Not only does it measure temperature, humidity, light intensity, and motion, but it can also detect shock and water leaks, which is quite useful in RF environments. This device is included in the best end-to-end solutions that can be used to monitor the temperature of your product or to detect humidity. With COMFORT you will be constantly aware of any possible quality issues related to insufficient asset condition settings. With the increased visibility into potential breakdowns, your smart factory will have more time to prepare and more chances to actually avoid them. This LoRaWAN-based sensor features easy maintenance and long battery life. The RF performance is excellent and supports a variety of different smart industry IoT applications. Additionally, its customizable and adaptable design means it can easily fit your specific needs and become a part of the IIoT solution.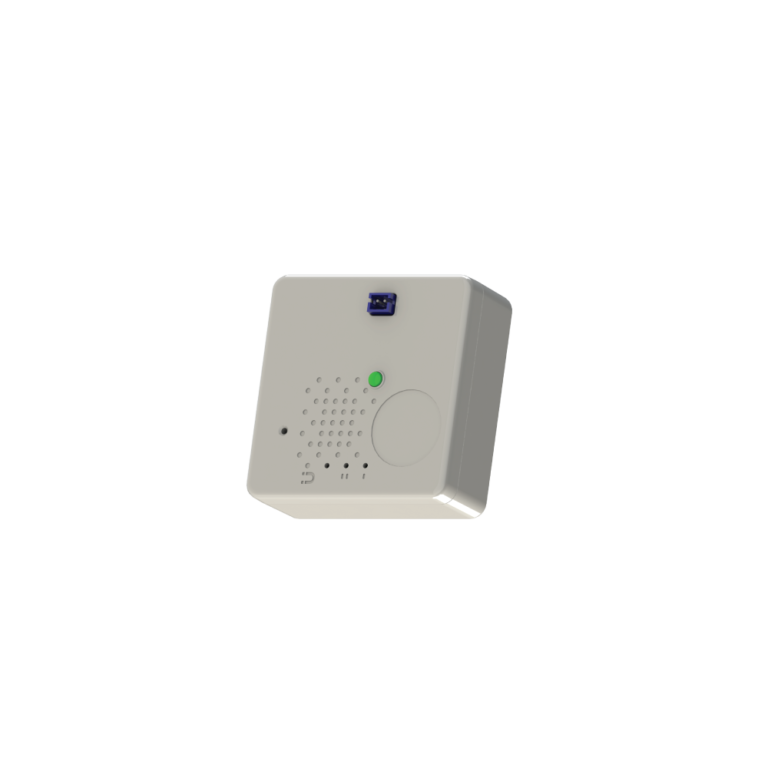 TEKTELIC COMFORT, in addition to being an excellent choice for a single room, can be installed in a number of locations, including a building's security rooms, smart factories, or a retail store. The device is compatible with a wide variety of IoT applications, and it can be configured over the air using the LoRaWAN downlink. This LoRaWAN-based sensor supports several protocols and will be a perfect solution even as IoT for Oil and Gas industry. Additionally, this LoRaWAN Smart Room Sensor offers custom features, so you may list your specific needs, and we will alter it for you.
2. KONA Mobile Gateway
TEKTELIC KONA Mobile Gateway supports the LoRa Basics Station and is ideal for mid-size and small enterprises looking to deploy LoRaWAN networks in RF environments. The IP67-certified gateway is also available in a battery backup version. It can operate for up to four hours on a single charge without the need for the main power source. Its rugged and simple design means that it can withstand the harshest environments, making it a good choice for manufacturing and commercial applications. With this gateway, you will be able to detect issues connected to other assets right away.
What is more, the TEKTELIC KONA Mobile Gateway supports up to 12 Mbps data transmission. This device supports multiple protocols and is ideal for enterprises, public organizations, and small business networks. It is a carrier-grade outdoor gateway, which helps reduce the total cost of ownership of the network and improve capacity and coverage. It is also easy to set up and is ideal for outdoor installations, with its low-power consumption and IP67 compatibility.
The KONA Mobile Gateway provides high-quality LoRaWAN network service. It is designed for equipment monitoring in manufacturing environments and smart buildings. It also includes an integrated network sensor for a secure and reliable connection. It can also be a part of solutions in such industries as IoT for smart metering, IoT for smart agriculture, and others. The TEKTELIC KONA Mobile Gateway can resist critical temperature values, allowing for carrier-grade LoRaWAN connectivity and can be a perfect base for an IoT solution.
3. PELICAN
TEKTELIC PELICAN is an indoor LoRaWAN tracker that uses Bluetooth Low Energy to locate assets without a GPS lock. It does not require geolocation-enabled gateways or GPS locks and is easy to attach to tools, trolleys, and devices. This device presented by TEKTELIC can be fixed to objects with cable ties, it is triggered by motion and can send periodic updates. TEKTELIC Communications Inc. has developed this IoT device for tracking industrial assets in difficult RF environments, which makes it a highly resistible and reliable one.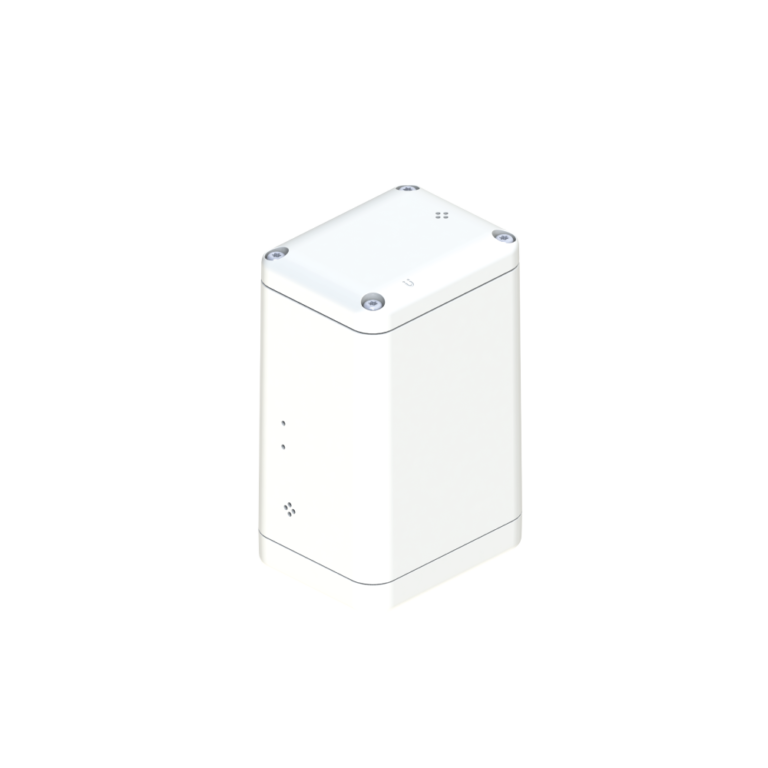 Developed by a team of engineers and software engineers with extensive experience in IoT, the TEKTELIC PELICAN offers real-time satellite location tracking. Its IP67 design allows it to operate in a variety of deployment environments, from the office to the factory floor. Its two-cell batteries provide up to 15 years of battery life. The integrated accelerometer helps minimize the usage of batteries and ensures reliable, accurate positioning. This device can be easily integrated with other TEKTELIC end-to-end IoT solutions and is compatible with IoT sensors, systems, and applications.
This device designed by TEKTELIC helps decrease labor costs and improves asset management in your industry. Additionally, the software-defined solutions allow customers to build personalized IoT applications. The TEKTELIC PELICAN helps organizations identify industrial assets, maintenance schedules, and more, fastly transmitting data through LoRaWAN networks. All these benefits make TEKTELIC Enterprise a great partner for businesses in different environments and sectors.
Why Choose TEKTELIC for Industrial Sphere?
IoT applications often have multiple uses, and the operational systems, as well as IoT providers and manufacturers, must be chosen carefully. It's important to consider which technologies are best suited for your particular industry. In addition, the frequency of data submission is critical. Choosing the right type of technology will affect the overall project planning, scalability, and total cost of ownership. Intelligent devices can make your project smooth and trouble-free. TEKTELIC Company is a great option if you want to be sure that your IoT-based industrial security system or any other LoRaWAN network system is secured and highly effective. The latest news from TEKTELIC only proves this statement as we have more and more success stories regularly.
Based on the Internet of Things technology and LoRaWAN network, TEKTELIC is able to offer a wide range of solutions that will improve productivity and increase customer inflow in your sphere of operation. Besides, TEKTELIC is also constantly developing and manufacturing carrier-grade IoT products that are compatible with other industries. If you have any doubts, you may learn about our recent projects, discover the latest updates, and have answers to all of your possible questions on our website.
The Internet of Things is a major technology trend in the industrial sphere. The Internet of Things connects everyday objects to the internet. This allows these objects to communicate with each other and control each other. For example, the connected factory can adjust the temperature based on the weather and even reduce energy costs. With the TEKTELIC sensors and solutions, staff can view all assets in real-time, and save great amounts of time and money.
If you want to optimize your business in the industrial sphere, you should definitely consider the integration and use of IoT technologies. IoT devices, operating on LoRaWAN networks will help you collect and analyze the IoT data and make decisions in emergency situations. TEKTELIC, in turn, is ready to share experience and expertise to enable global IoT adoption. We can promise you that with TEKTELIC, your journey to the world of IoT solutions will be smooth.
So, to start plentiful cooperation with TEKTELIC, all you need is to choose your country, find your nearest office and contact one of our distributors, or just contact our sales team: info@tektelic.com
To be informed about our
latest news 
subscribe to our newsletter