What Does Carrier-Grade Mean? Key Parameters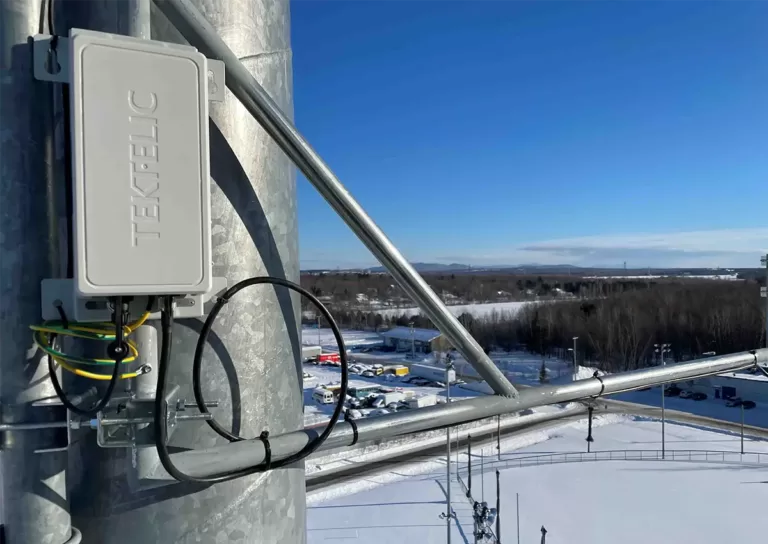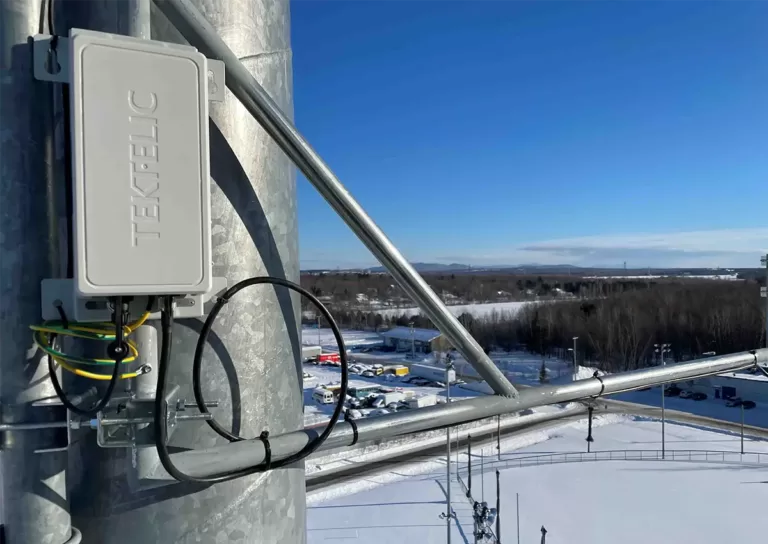 Undoubtedly, you've already heard the term "Carrier-Grade" as a reference to some reliable and trustworthy products but most likely you still cannot say for sure what it means and why it is a good quality feature. A Carrier-Grade service or product meets a set of requirements that make it extremely reliable, fast, and mission-critical. But what do these key parameters mean for your business? We prepared a detailed and easy-language article, so you can finally get what Carrier-Grade systems mean.
Fundamental Basics
Many Telecommunication Engineers have been trained on or are aware of Carrier-Grade requirements introduced in the late 1990s to ensure that telecom equipment is developed and well-tested to mission-critical standards as people, businesses, and government livelihoods and operations depend on them. The initial Carrier-Grade requirements were focused on public wired and later wireless telecom infrastructures. Later the same Carrier-Grade requirements were applied to critical infrastructure equipment such as VoIP and Wireless telecommunications.
As a general rule, all Carrier-Grade Gateway architecture and designs are authentic or purpose-built. In other words, the gateways are built to meet a certain set of operator requirements and deployment conditions. The Carrier-Grade products are optimized for performance, evolutions, dependability, cost, and high volume production on day one. the development of a Carrier-Grade network requires significant upfront development knowledge, experience, and higher development cost to design and produce all electronic assemblies, software, as well as all mechanicals. However, all the abovementioned effort pays off as carefully-designed gateways result in much more reliable, secure, and generally better performance with lower maintenance costs.
Key Parameters
While the definition of Carrier-Grade may vary based on vendor and industry, the term typically describes a product or service that has met a number of strict requirements. That is why the LoRaWAN developers and operators should understand the most important Carrier-Grade-Gateway design specifications, implementations, and their importance to ensure that LoRaWAN networks are highly reliable, have excellent Radio performance and result in low operator upfront investment and ongoing operating costs, also known as Total Cost of Ownership (TCO).
A Carrier-Grade service or product must meet strict requirements to be considered carrier-grade. The classic telecom Carrier-Grade specifications focus on Network Availability (so-called five nines or six nines); Performance (Key Performance Indicators resulting in high quality and low TCO); Security (product and network); and Maintenance (operation and evolution). Carrier-Grade networks must also meet several other requirements, including fault-tolerant design, rapid redundancy, and easy installation. For the best performance, technology must also be resilient to failure, maintain 100% uptime, and be easy to debug and replace.
Generally, Carrier-Grade is a next-generation network that meets a certain level of network reliability and is based on highly tested infrastructure. Carrier-Grade products and services provide high availability, reliability, and scalability. They must also be secure against data theft, viruses, and attacks, as well as resistant to natural disaster. These standards are not mutually exclusive, but are generally accepted for effective network management. Ultimately, this means that Carrier-Grade servers are built to be resilient and meet all the standards expected for carrier-class equipment.
Why Does Carrier-Grade Technology Prevail over Others?
To survive in the competitive market today, you need hardware or software component with carrier-grade capabilities that will satisfy the stringent quality requirements of network operators. The enterprise-grade design, remote access, interference resistance, and safety requirements are the main components making Carrier-Grade equipment stand out from other systems and networks.
Current network management standards require a service provider with an excellent quality of service (QoS). Voice and video technology must be free from jitter and network lag to support the network services because if these are present, they can disrupt the quality of communication between the service provider, system, and devices. The quality of service ensures that essential communications get priority over non-real-time traffic and carrier-grade networks being highly scalable, allowing telecom carriers to increase capacity and upgrade their infrastructure as needed.
Carrier-grade products provide a wide range of benefits, including:
Smooth performance across all platforms;
Reliability that withstands extreme temperatures, humidity, and other environmental conditions;
Sustainable performance in any network environment;
Robust security features (such as encrypted transmission).
The Highest Levels of Reliability
Carrier-Grade networks have nearly 100% uptime and are durable and scalable. Carrier- Grade network can support a range of workloads, including those requiring large amounts of bandwidth. Besides, the maximum network unscheduled downtime in Carrier-Grade technology is not more than 5 minutes, which allows customers to achieve all data-delivery goals. Equipment hardware design here plays the most important role, allowing customers not to worry about failure due to harsh weather conditions, changes in power supply, and constant equipment support. In addition, new solutions with enterprise-grade standards come with extended temperature and power-rate capabilities.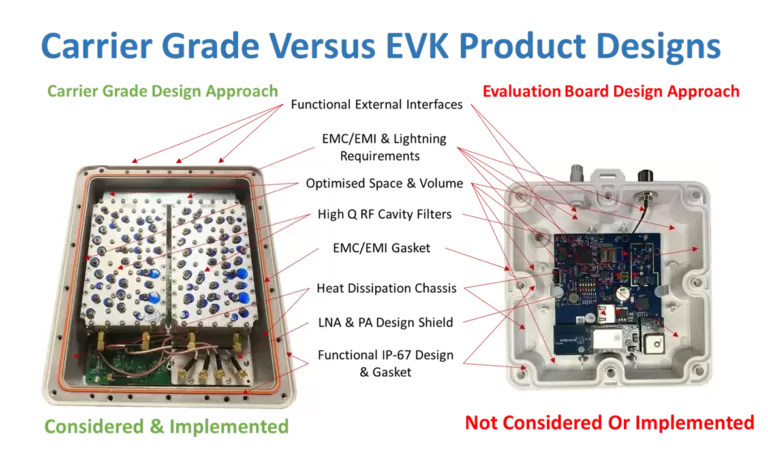 Fast Data-Transmission
Currently, network function virtualization (NFV) workloads can place an even greater load on cloud infrastructures than before, creating a need for fast data delivery software. Fortunately, enterprise-grade technology addresses this problem head-on and offers a solution that provides fast performance and high uptime. Moreover, most carrier-class networks are designed to offer carrier-grade scalability and high throughput.
Flexibility
Carrier-Grade components meet the demands of telecommunications service providers and original equipment manufacturers. They are designed to reduce lags and redundancy while maintaining high-quality transmissions. The flexibility achieved, in turn, allows carriers to increase capacity and upgrade their infrastructure as needed without incurring additional costs. It also boasts a long-life platform and reliability of networks.
It's simple: high-performance network equipment and software run at a level far above consumer electronics. Servers made for carrier-grade networks feature high-end processors and materials and can run multiple cores while cooling them. They are about the size of two blu-ray players stacked. But there is a downside to high-performance computer equipment: it uses a lot of energy to run coolants and fans.
Performance Monitoring
Speaking about the Carrier-Grade system, we should mention fast access to performance monitoring for better control of the services provided. A carrier-grade network must meet a number of criteria to be considered, including high availability, best-in-class performance, and manageability. With access to performance reports, in turn, it is easier to prevent system failure and deliver expected results.
Cost-Efficiency of Customized Gateways
It may sound surprising to you but according to thorough research, customized gateways are cheaper to produce. LoRaWAN Gateways do not cost more and when considering product features and accessories required to operate and sustain over 10+ years of a reliable and high-performance LoRaWAN network, the Carrier-Grade LoRaWAN Gateways actually cost less and result in a much lower operator Total Cost of Operation.
As an example, a custom-designed LoRaWAN 16 Chanel Outdoor Gateway enclosure addresses the deficiencies of a generic enclosure. In addition, not considering the upfront development, tooling, and verification costs of $55K, the enclosure cost is under $24 in a volume of 1000, and under $19 in a volume of 5000. If one was to assume total production of 10,000 enclosures over its life (in most cases it is much larger over 5-10 years), the effective cost per one custom enclosure is $21.5 plus $5.5 amortized NRE cost, or $27 per one enclosure. This is already a much lower cost compared with the suboptimal off-the-shelf enclosure price most are using.
What Challenges Can be Overcome with Carrier-Grade Gateways?
One of the most common LoRaWAN issues that result in poor and unreliable LoRaWAN coverage, network availability, and low throughput is In-band and Out-of-Band Interference Signals generated by 2G to 4G systems, FM transmitters, TV signals, Fixed and Mobile Wireless transmitters, and insufficient or no rejection of these signal by LoRaWAN gateways. With a carrier-class system and support, such a problem is easily solved.
TEKTELIC team has been developing wireless radios and base stations for ~25 years (15+ years at Nortel, ALU, and other companies and 9 years at TEKTELIC) for global Tier 1 integrators and operators and we have understood long ago that for a business to be successful it is necessary to be associated with high availability, reliability, security, and unprecedented standards. It seems like there are many LoRaWAN gateways deployed today globally that provide no Rx Selectivity and Out-of-Band rejection, and as a result, the LoRaWAN performance of these gateways is significantly degraded resulting in reduced coverage.
Considering such a situation, we have decided to follow only carrier and consumer-grade standards in developing our gateways. TEKTELIC already has a number of customers and prospects that replaced a badly impacted LoRaWAN gateway with KONA Macro IoT Gateway and instantly experienced Rx SNR increase by 6-10 dB and Rx coverage increase from sub 1 km to 4-7 km. The total number of LoRaWAN Sensors and Devices the gateway would receive reliably increased by a factor of 5-8, which is a really good indication. Besides, this gateway provides deep indoor or below-the-surface LoRaWAN penetration for water and gas meter applications and system, which can support hitless software upgrades.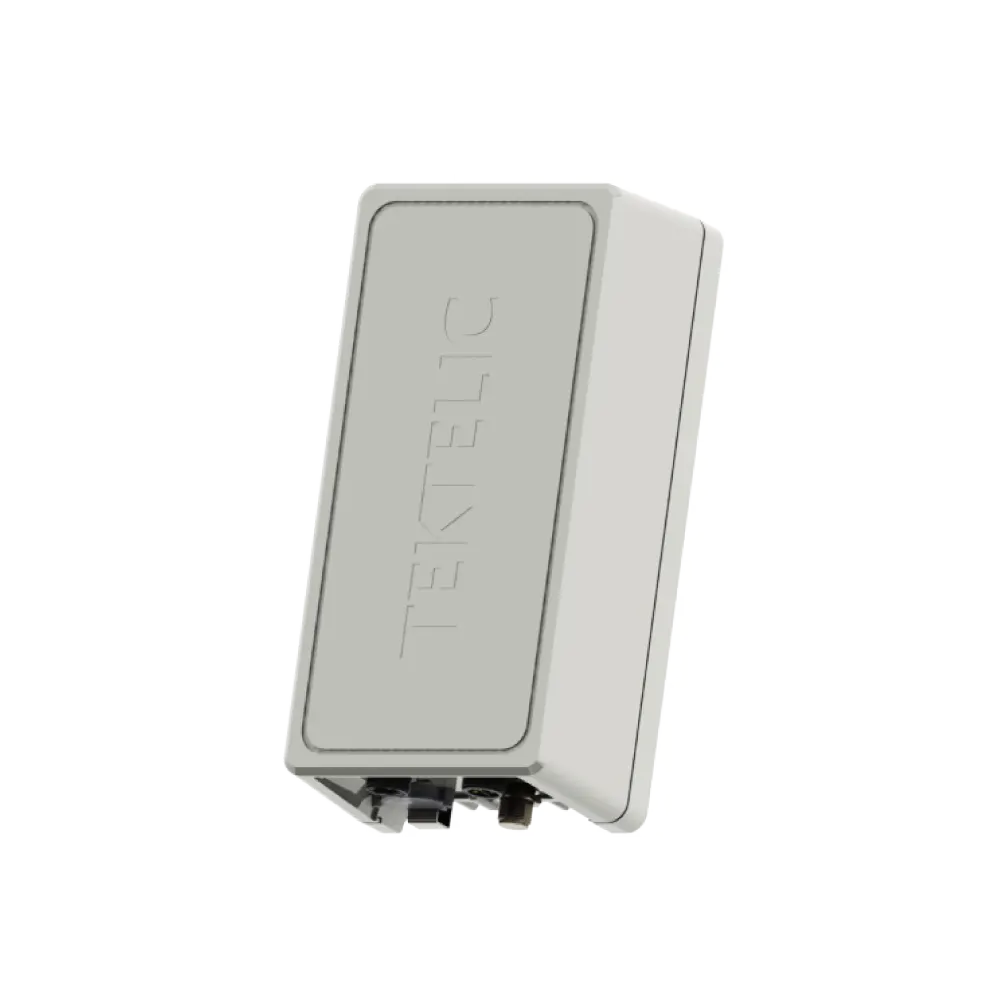 The KONA Macro IoT gateway is the perfect choice for enterprises looking for an outdoor gateway with full features and scalability. While it's not as scalable as KONA Mega IoT Gateway it's targeted for outdoor installations and comes with an integrated GPS receiver and integrated band-pass filters, which eliminate any noise that goes from cellular and mobile networks. The KONA Macro IoT gateway is also IP67-rated for outdoor installation, ensuring steady performance on the field with high network reliability and on-time complete delivery of VoIP packets.
Summing up
When considering a Carrier-Grade network infrastructure, Carrier-Grade means having dependable systems with proven hardware and software, which is equally important for both small and large enterprises. To ensure reliability and scalability, products must employ industry-leading hardware and cutting-edge networking strategies. Ideally, for achieving general consensus, the system would be highly available and provide best-in-class performance and manageability. The Carrier-Grade system also supports multiple simultaneous connections without sacrificing the quality of service or VoIP packets loss. They are centralized to balance network load, or distributed to increase redundancy and expand business opportunities. When standards are followed, gateways last for many years with no unexpected downtime or power outrages,
At TEKTELIC we pay huge attention to the quality of our products and deliver only thoroughly-tested ones. We are not afraid to state that our gateways are truly Carrier-Grade as we made a lot of effort to achieve this status. So, if you seriously consider connecting your business and integrating the Internet of things technology, contact us and we will do our best to deliver you products of unprecedented quality and resistance.
To be informed about our
latest news 
subscribe to our newsletter