What's the Basis of IoT Devices? Firmware, Software, Hardware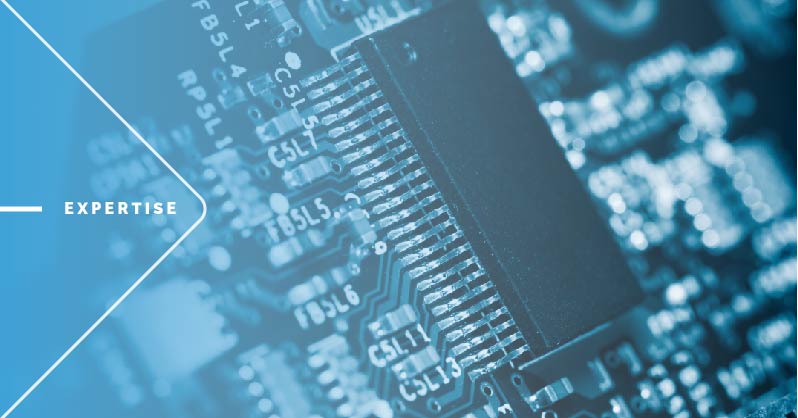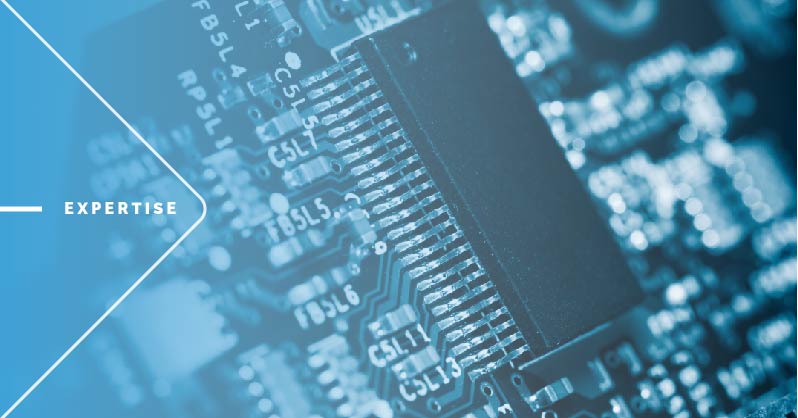 Have you ever wondered what Internet of Things devices are based on? Internet of Things (IoT) devices have a lot of components, including computer hardware, system software, and firmware. They may have a high feature set and include an operating system, but the firmware is often bundled with low-level hardware control. To make software development and maintenance easier, IoT devices must have a logical structure. This structure is often described as layers, the lowest of which talks directly to the hardware using a machine code. Firmware is a good example of software that has multiple layers, each of which has a specific functionality.
Possibilities of IoT-Based Devices
The use cases that are addressed with IoT-based devices are endless. There is a huge number of devices on the market with massive amounts of data to be processed. The smart devices include many IoT trackers, gateways, sensors, and applications.
Connected Devices for Traffic-Monitoring
If we focus on a traffic use case, IoT devices can monitor traffic congestion, traffic patterns, road conditions, accidents, weather, and many other things. They can even integrate with traffic application software to provide enhanced insight and analytics. This software can integrate collected data from other smart devices such as traffic cameras to create a high-value, city-wide traffic monitoring system. Smart devices can also monitor the condition of city streets and warn of incidents as well as gather data on the health of city residents and alert authorities of emergencies. Other technologies, which can be useful for a city include stainless steel body gateways, which gather big data from connected cars, monitor indications of fresh air, and control public Internet connection for a better customer experience.
Internet of Things Devices for Smart Buildings
Another powerful example of the value of IoT is in the Smart Building or smart home space. IoT applications can detect when a refrigerator has reached a specific temperature, or can even help save on heating bills. Smart home devices generally occupy huge space in the physical world of smart IoT technologies. The Internet of Things (IoT) device trends in a smart building and smart home include such popular IoT devices as smart lighting, smart thermostats, voice-controller assistants, house media systems, and other different technologies related to home automation. With the Internet of Things, you can know the level of indoor pollution, the status of home appliances, set up the air conditioning, and generally optimize indoor public spaces for future growth and development of better customer behavior. These are only a few examples of IoT hardware and software application indoors. We can also mention simpler cases such as the ability to play music operating with voice control, play songs, turn off and on the lights without extra hardware, set up Wi-Fi right from mobile devices, and monitor the home's temperature without constantly checks or setting timers.
Real-time Monitoring Technology for Industrial Settings
We should also mention here industrial IoT devices as they are gaining more and more popularity in view of the opportunities, which open with the Internet of Things (IoT) device management. For instance, those devices, which work under wireless protocols can be integrated into the IoT system seamlessly and facilitate manufacturing processes. A reliable IoT device is what can make a real difference in the way industrial settings collect and exchange data. Besides, many devices connected have the capability of machine learning, so they will not only accumulate data but also learn how to improve business operations better manage virtual and physical objects, and build up new business models. Industrial IoT (IIoT) devices will be beneficial for the operational efficiency of a factory, fleet management, supply chains, and other industrial applications. The supply chain of a business from the private sector is an area requiring maximum attention as new brands experience most of the influence from real-world challenges, and lack important household items. That is why to reduce costs and perform actions effectively, they should analyze the advantages and disadvantages of a specific market sector in advance.
IoT Solutions for Medical Sphere
Medical devices with integrated web servers, hands-free voice control, and mobile phone notifications are among the most popular IoT devices as well. Most IoT devices in this sphere are used for patient monitoring from any remote location. These collecting-data devices can also be used to monitor air quality, set up a smoke alarm and machine interaction, and even organize smart parking. The healthcare industry can reduce the necessity of human intervention using specific devices from the IoT sphere as some of them measure blood pressure, and motion changes, at a relatively low cost. Activity trackers, many types of which anyone can buy in tech stores and which tell you the number of calories burned are somewhat different as they work based on pulse reading and cannot be classified as high-end technology.
IoT devices generate huge amounts of data, analyze data, collect, and store it for a universal remote direct integration further on. Companies can then use this data to develop artificial intelligence systems which can predict future conditions and react accordingly. But it's important to remember that IoT devices need protection and security systems, and that is why it is important to understand IoT operating systems, programs, the most common types of hard drives, and IoT application software.
Firmware
Typically, the underlying technology of Internet of Things (IoT) devices is based on firmware or software. This software runs the hardware, gathers data from IoT sensors and actuators, and communicates with other smart devices and the cloud to satisfy the needs of end customers. The software that runs embedded smart devices is called firmware, but the two terms are often used interchangeably without any problems for users.
The most common example of firmware for Internet of Things (IoT) devices is embedded software. It is the software that is used to control the hardware. Reliable security IoT device firmware is the underlying software that allows other IoT devices to function and communicate. Using IoT firmware, a device can collect, process, and store data. This means that it is essential to make use of this software to get the most out of IoT devices.
How Does it Work?
In an Internet of Things (IoT) network, a single firmware is typically installed on each node. Firmware software is distributed over a network via multi-hop communication protocols. Each node then interprets the script and executes commands to reconstruct the new firmware locally. This new firmware then replaces the old one. This process is repeated for every node in the network.
Firmware Security Threats
The firmware code is crucial for the safe operation of connected IoT devices, but it's often an attack surface for adversaries. An unprotected firmware is a perfect opportunity for cybercriminals to compromise data or take control of devices. As a result, many of these hackers and cybercriminals are eager to exploit security weaknesses and launch malicious actions. With this in mind, organizations must ensure that their IoT devices are properly protected to prevent these attacks. Users, in turn, should choose reliable IoT providers and not disclose any logins or passwords to the computer system software or any other IoT systems reliable for access. So, generally, firmware security will not be an issue if all safety protocols comply.
Firmware Updates
To update IoT devices, a base station creates a new firmware image and a delta script combining common segments between firmware versions. The script is then transmitted through a multi-hop protocol to all of the nodes. The nodes can then interpret the script and execute commands, thereby re-building the new firmware locally. Over-the-air (OTA) firmware updates are the most important driver for the IoT. But companies must determine whether they need to develop their own OTA firmware system or purchase the functionality of another company's IoT devices.
The first part of a device's firmware is the part that runs when it powers on. It sends the processor instructions that are necessary to operate. Simple devices do not require firmware replacement, but more complicated devices are equipped with several firmware sets that work together to load the operating system. If the firmware gets corrupted, it's impossible to replace it. Therefore, the firmware needs to be analyzed and upgraded regularly.
Firmware updates are essential to secure IoT devices. If it is not regularly updated, it can become vulnerable to malicious attacks. The latest firmware releases often contain vulnerabilities that can lead to unauthorized code execution. Fortunately, there are ways to secure firmware upgrades, without requiring physical access to the device. And the best way to prevent hackers from getting access to your network is to update the firmware regularly.
Embedded devices can update their firmware dynamically. They can change application parameters or implement a few functions. Unfortunately, access to these devices is often difficult, as they may be implanted in remote locations. This is where new-generation remote access can solve the problem. With the right technology and strategy, an extensible firmware interface can help a business achieve its goal of connecting everything.
Software
IoT-based devices, which have a network connection, require software to operate. The software enables Internet-connected devices to communicate with the cloud, collect data, integrate multiple devices, and perform real-time analysis within an Internet of Things (IoT) network. Device software also caters to application-level capabilities, allowing users to interact with the IoT operating system and visualize data.
Because of its potential to revolutionize businesses, everyday life, and everyday use of things, IoT is a great technology to get started with. At the same time, it is increasingly important that software quality corresponds to international standards. There are various IoT programming platforms and software programs that enable apps to manage and monitor connected devices. Typically, these application software platforms have web-based environments that enable customization of automation and support a variety of languages. There's even software code that lets you set a limit for a specific temperature. So, software development in the IoT sector is obvious because software programs are becoming more and more advanced and oriented toward users.
As you can see, IoT software can help you automate many functions that were previously unmanageable. Data can be extracted from sensors and used for analytics and other applications. That is why the reliability of a software program is of great importance and large enterprises should pay attention to it in the first place. If you're planning to implement IoT in your business, you definitely must find a company with a professional software engineer and user support, which will help you figure out how new features work, how IoT devices work, how to connect to a server, resolve any issues with random access memory, and achieve your goals.
Hardware
Smart IoT devices are built on an integrated platform of hardware, firmware, and software. It helps in collecting and analyzing data, enabling smart operations, and providing security. Moreover, it supports Internet connectivity between devices and cloud or smartphone app services. A device's or computer's hardware is a very important part since it ensures that this particular smart IoT device can sustain hard environmental conditions. TEKTELIC has extensive experience in IoT devices, and it has developed bare-metal embedded hardware for various IoT applications in accordance with user requirements.
Main Hardware Components
The Internet of Things (IoT) hardware components primarily consist of:
data processing modules
sensors
batteries
enclosure
These components enable IoT devices to collect and store data, which will ultimately benefit the user. Besides, an important component of the device's hardware is the enclosure or the material of the device in general. It may not be that important for some storage devices or those planted at office suites but it is crucial for those that operate outdoor.
Processing Modules
The hardware in an IoT device is typically comprised of three modules: the sensor, data acquisition module, and communications module. The sensor module collects and processes signals, which may include temperature, motion, light, or vibration. The data acquisition module performs calculations and transforms the data into digital form, so it can be processed by the system. The data acquisition module is usually housed in the device's processor. The other two modules are used for seamless communication (instructions) and storage.
Sensors
Hardware is an integral part of an Internet of Things (IoT) architecture, and its implementation can yield a variety of benefits for businesses. With reliable hardware, devices can help users create an ecosystem of smart personal computers and other appliances, which can perform a range of functions. Sensors embedded into the device, convert electrical signals into physical outcomes to trigger specific tasks. They may be electronic, analog, or digital. In the early days, most of them were analog but later on, with more developed programming tools they become the latest version of digital. Some sensors are active, emitting radio waves or light to measure a change in a physical property. Other sensors, called transducers, detect non-electric properties. They use electric or magnetic fields to convert these signals into useful data. In addition to the various types of sensors, there are also sensor elements that interact with the device system software to provide valuable data.
Batteries
When designing new IoT devices, manufacturers need to consider batteries and device drivers in their designs. This is an important consideration because the battery can give the IoT product an edge over other products on the consumer market. An R&D engineer must emulate a battery before they can test it with a variety of scenarios. They need to test the device's design, software, and firmware to ensure that the battery will perform well. Tests must also be performed on the battery to confirm that it can maintain its charge and be reliable under various scenarios, so the user will not face any difficulty.
Enclosure
The use of IP67-rated enclosures for IoT devices is becoming increasingly popular as the market for such devices continues to grow. These protective enclosures provide additional corrosion protection for electronic devices. Polycarbonate and stainless steel are the two most common corrosion-resistant materials. IoT devices are becoming increasingly complicated, and the need for protection is greater than ever. In addition to keeping your devices safe, IoT devices enclosure needs to meet higher performance standards. IP67-rated enclosures offer a combination of protection from high-level temperatures to shock-resistant environments.
What is Special about TEKTELIC Devices?
TEKTELIC is the premier designer and manufacturer of End-to-End IoT solutions. Our innovative designs enable rapid, simple setup and minimal maintenance while providing continuous monitoring. TEKTELIC designs and manufactures IoT gateways, devices, and application software based on the LoRaWAN network technology. TEKTELIC hardware, in turn, combines carrier-grade performance, scalability, and reliability with customized product design and sustaining services. No matter what we build, storage devices, or security alerts, we do it with reliable computing software, firmware, and hardware.
Software & Firmware
TEKTELIC is proud to have a range of computer programs, or, better to say, application software, with the help of which a common user can monitor all their sensors, process reports, and metrics. The system software of TEKTELIC applications is protected by security protocols, and code encryptors and can be easily downloaded to your computer system. Besides, the firmware of devices itself updates regularly, which eliminates the possibility of hacks and data leakages.
Hardware
TEKTELIC has become the world's leading LoRaWAN® gateway solution provider with the most comprehensive gateway portfolio for any customer deployment including solutions for indoor and outdoor deployments and even solutions for hazardous location deployments requiring Class 1/Div 2 or ATEX certified hardware. TEKTELIC Gateways are designed to meet "Carrier-Grade" specifications ensuring minimal maintenance once deployed.
For example, the TEKTELIC KONA Mega and Mega Ex gateways are unique in their ability to support multiple frequencies. It can transmit and receive data simultaneously, while other gateways must suspend receiving to transmit data. The robustness of the TEKTELIC gateways enables them to function in harsh environments. The TEKTELIC KONA Mega Ex Gateway is a great example of a device with perfect hardware for any environment. It is Class 1/Div 2/ATEX Rated and IP67-rated for extreme outdoor deployments or deployments in hazardous locations such as gas plants, oil refineries, chemical storage facilities, or mines. Additionally, it has dual antenna support for Rx diversity, which allows receiving data from double simultaneous Tx channels.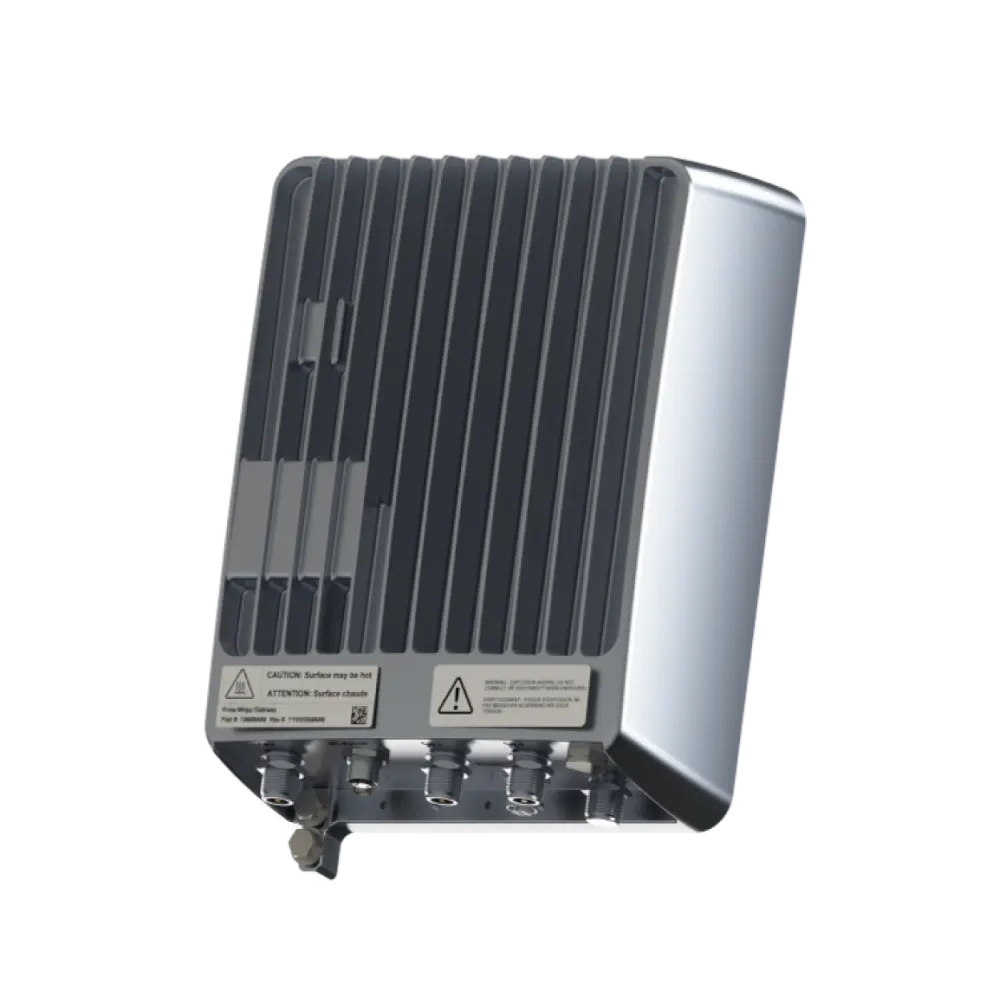 Summing up
Embedded system software plays a vital role in the Internet of Things (IoT) devices. It helps in operating device driver hardware, gathers data from sensors, controls actuators, and communicates with other devices and the cloud. Thus, the software is an essential part of the hardware.
IoT devices are battery-operated and are often energy-constrained. Often, these resource-constrained devices rely on RF, low-energy wireless network, and solar power to power themselves. Routine operations can shorten their lifespan. For instance, transmitting a single bit of data can consume more energy than 1000 instructions, so firmware dissemination protocols must be carefully designed to ensure that IoT data stored does not duplicate. Further, IoT devices are susceptible to environmental changes and other factors.
Firmware is the programming that runs on the hardware. It tells hardware how to work and interprets software placed on hardware. It also utilizes a high-speed memory. This makes it ideal for controlling hardware that needs to operate fast.
TEKTELIC, in turn, being a major player in IoT technology production for a long time, is happy to share our knowledge and expertise in hardware, devices software, computing programs, and hard drive computer science.
For more information and further partnership, please contact the TEKTELIC support team.
To be informed about our
latest news 
subscribe to our newsletter