Smart Room Sensor
The Smart Room Sensor packs a huge amount of functionality into a small form factor. It is an ideal tool for measuring and reporting temperature, humidity and light intensity, detecting motion, shock and water leaks.
Available in three different packaging options that include either an external contact for pulse reading, or a PIR lens for motion detection.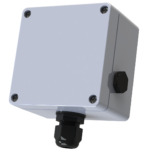 Industrial Transceiver
The Industrial Transceiver is used to interface automation and control instrumentation to a LoRaWAN® network.
It provides a full suite of serial connectivity options including RS232, RS422 and RS485 to support applications such as MODBUS® or CAN bus over LoRaWAN®.
It also includes three analog and digital inputs as well as two switched outputs that can be used to control industrial equipment. It comes in an IP67 rated enclosure to support most industrial installation requirements.
Industrial GPS Asset Tracker
The KONA Industrial GPS Tracker provides GPS-enabled real-time location of fixed and mobile assets over LoRaWAN®.
This device provides GPS enabled near real-time satellite location tracking with LoRaWAN®. The rugged IP67 design allows for operation in diverse deployment environments, with an operable temperature range of -40°C to +65°C. The device contains a D Cell battery for optimal battery life with multiple variants to meet various battery life requirements The unit is equipped with an accelerometer to accommodate event-based start-up, minimizing unnecessary battery usage.
Agriculture Sensor
The TEKTELIC Agriculture Sensor is the ideal solution to streamline and simplify the collection of key soil and environmental metrics for crops, residential and commercial lawns and gardens and golf courses . The device provides a straightforward and easy to deploy solution for soil moisture and temperature, air temperature and humidity, and outdoor light monitoring. Enjoy increased crop yields and decreased operating expenses with the deployment of this versatile device.
The Agriculture Sensor utilizes a ruggedized IP-67 enclosure for use in the most challenging outdoor environmental conditions. An integrated C-Cell LTC battery provides substantial battery life up to 10 years with a battery status indicator for easy reference. The Agriculture and Sensor is seamlessly integrated in TEKTELIC's End-to-End IoT solution.
Multiple variants for diverse mounting options are available including direct soil surface mount or elevated mounting on a post, fence or vine.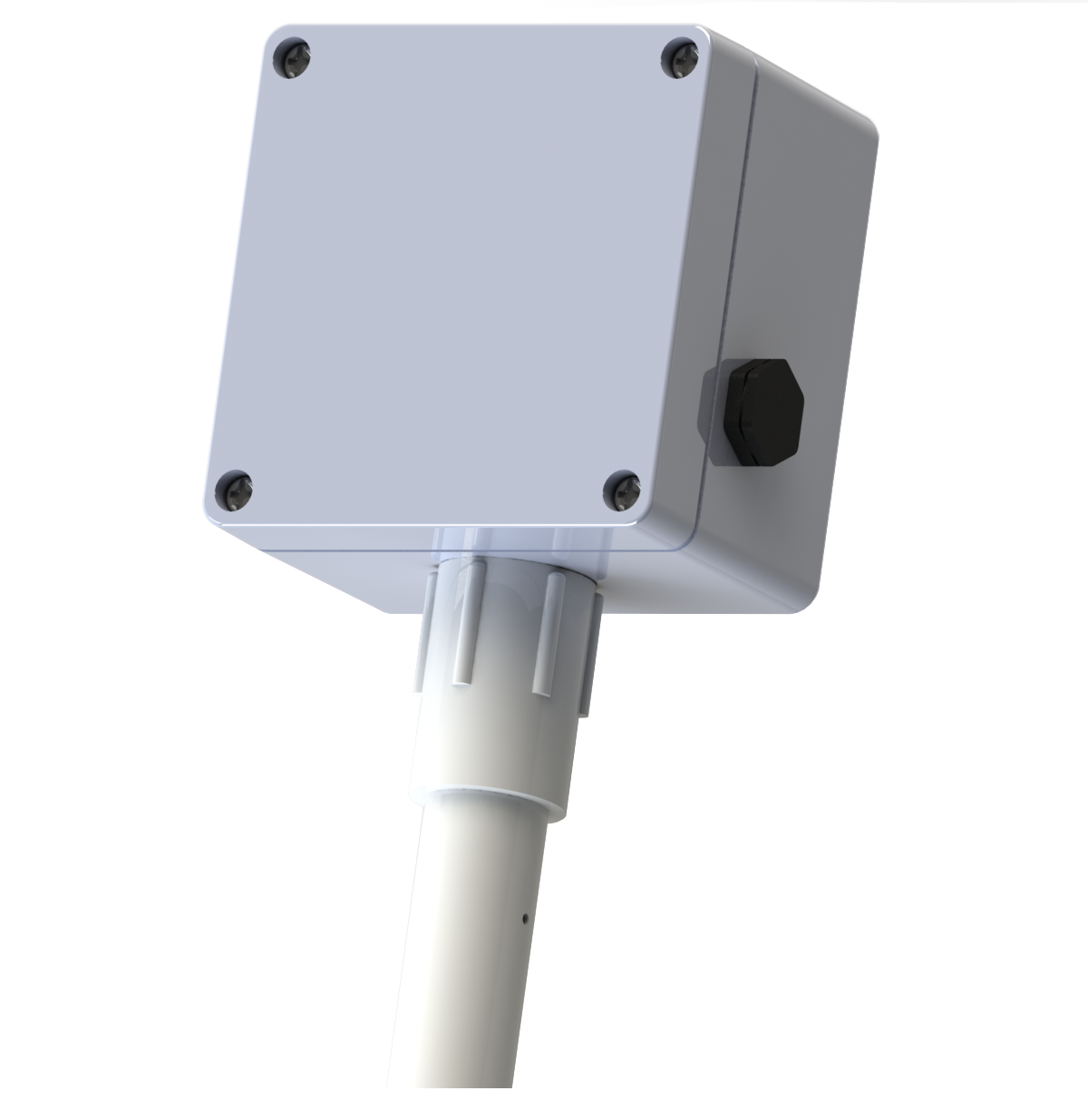 Mulch Temperature Sensor
The TEKTELIC Mulch Temperature Sensor is an ideal solution for monitoring and transmitting real-time data relating to temperature of mulch beds. Two device variants are available depending on the depth of the mulch that needs to be monitored and also includes an onboard temperature and humidity sensor for the ambient environment.
TEKTELIC's Mulch Sensor utilizes a ruggedized IP-67 polycarbonate enclosure for deployment in the most extreme environmental conditions and includes an integrated Li-SOCl2 battery for optimized battery life of up to 10 years. The device supports battery status reporting for easy maintenance via an Application server.
BLE Asset Tracker
The BLE Asset Tracker is an ideal solution for locating, tracking and managing assets in difficult RF environments such as hospitals and medical facilities. This device combines the long range, low power benefits of LoRaWAN® with the universal availability and reliability of Bluetooth Low Energy (BLE). The unit is equipped with an accelerometer to accommodate event-based start-up, minimizing unnecessary battery usage.
The BLE Asset Tracker is seamlessly integrated with TEKTELIC's end-to-end IoT solution
Meeting Room Display Tablet
The TEKTELIC LoRaWAN® Meeting Room Display Tablet utilizes an E-Ink display to provide a simple and efficient solution to monitor and manage room occupancy, coordinate and book meetings, and analyze statistical data. Fully integrated with TEKTELIC's KONA Smart Room Sensor,and Meeting Room Booking Application Platform, the tablet will display real time occupancy status, allowing users to save time and effort with full visibility to the room's availability.
Integrations with Microsoft Outlook and Google Calendar are available to provide an enterprise grade platform that can be quickly deployed at a very low cost.
Time is money, and the TEKTELIC LoRaWAN® Meeting Room Booking Platform will help you save both!
Smart AC Outlet and Switch
The TEKTELIC LoRaWAN® Electrical Outlet and Electrical Switch are ideal solutions for Smart Home and Office automation. The outlet gives users the ability to automatically trigger a 120VAC, 60Hz switch over a LoRaWAN® network, allowing for cost savings from improved power consumption practices and enhanced home and office safety and security. One of the two outlets on the device is equipped with a LoRaWAN® switch, allowing for flexible and versatile use. The LoRa Electrical Outlet and LoRa Elecrical Switch are comprehensively integrated into TEKTELIC's End-to-End LoRaWAN® solution.