TADOOM and TEKTELIC develop Smart Cities solutions in Oman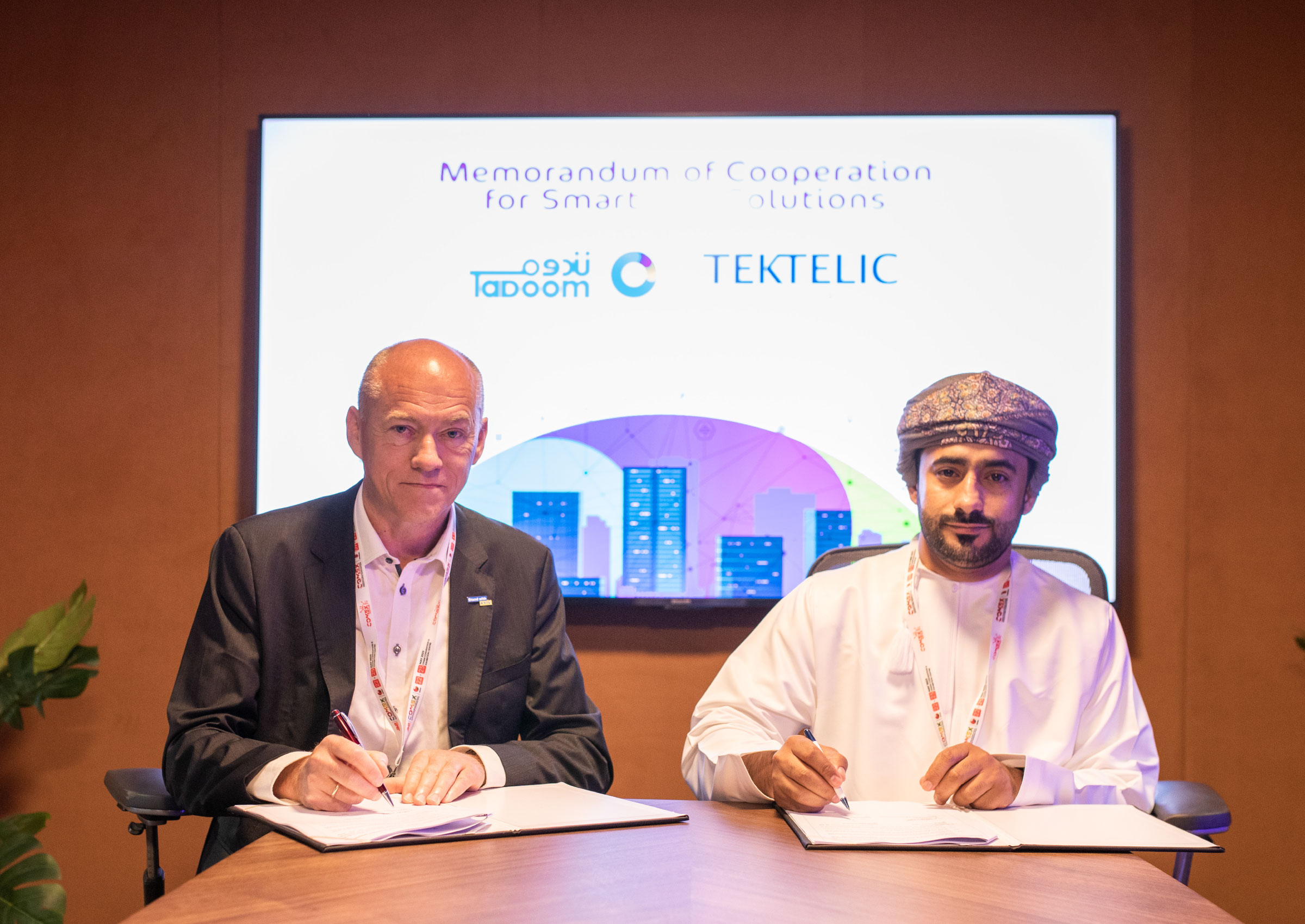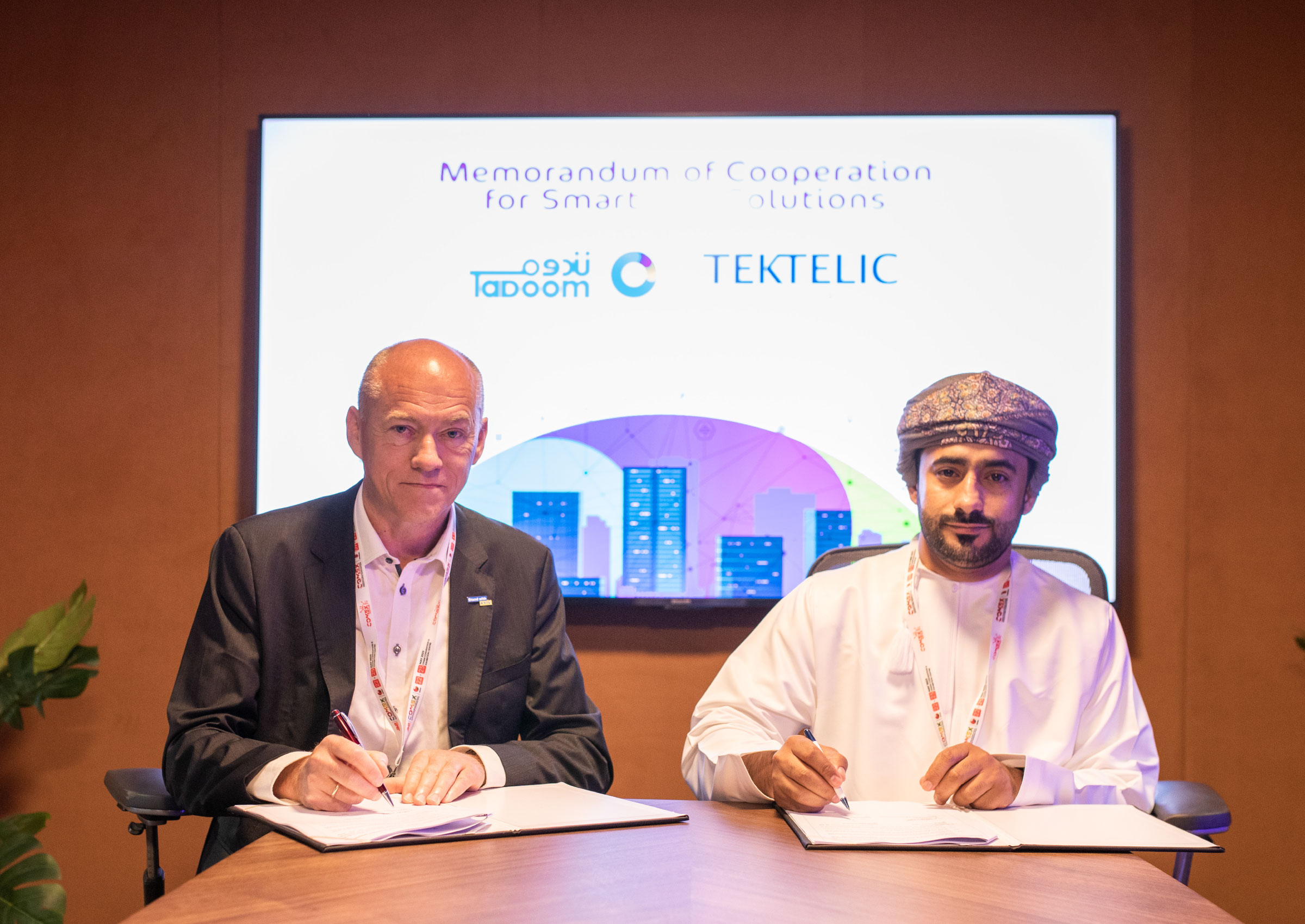 Tadoom, an Omani company at the forefront of providing Smart City solutions in Oman, signed at COMEX a cooperation agreement with TEKTELIC to develop Smart Cities solutions and LoRaWAN infrastructure in Oman.
Together, they aim at bringing to Oman leading solutions in term of Smart Building management, Industrial IoT, Asset and People Tracking, Healthcare monitoring and more.
According to Eng. Abdullah Al-Badi, the CEO of Tadoom:
"We are proud of this achievement, and we cherish this trust. Our agreements with global partners are the way to globalization in the field of Internet of Things, and the company's endeavor to present a role model to be imitated in accelerating technology development in Oman."
TEKTELIC is a leader in LoRaWAN IoT Gateways and offers a complete range of customized product design services and is backed by a growing portfolio of Devices, Applications, and Gateways since 2009.
"TEKTELIC is proud to be considered by Tadoom as partner for rolling out LoRaWAN infrastructure in Oman, and we look forward to working with them and our partner ecosystem in the LoRaWAN space to deliver best-in-class services, end-to-end solutions and support. Tadoom will benefit not only from our gateway experience, but from our growing portfolio of devices and solutions as well", says Christian Ulrik, Vice President Sales EMEA at TEKTELIC. "Tadoom is built on the strongest technology players in the market, ­and they have a strong plan to deliver practical and meaningful solutions to citizens and businesses in the market. Together we will deliver solutions to real life problems."
Tadoom is a pioneer in developing public–private partnerships and implementing projects on a build-operate-transfer model in the field of smart cities in Oman. Relying on its great experience operating a portfolio of c. 400,000 Smart Water Meters and a national LoRaWAN network, Tadoom empowers the Sultanate's economy by offering a robust digital infrastructure for implementing smart solutions with global expertise in cutting-edge technologies like IoT, AI, and big data.
To be informed about our
latest news 
subscribe to our newsletter