Respiratory (Breathing) Rate
Body Position
(Standing, Sitting, Lying)
Changing the way respiratory health and vital sign are monitoring
TEKTELIC has utilized its capabilities as a premier designer and manufacturer of End-to-End IoT solutions to deliver a comprehensive suite of solutions to address some of the most common challenges in the healthcare space.
The TEKTELIC eHealth solutions are changing the way respiratory health and vital sign monitoring is approached with a low power solution designed for quick setup, minimal maintenance and continuous monitoring.
Continuous patient monitoring during surgery and in Pre and Post operative care
Patient and healthcare worker safety
Always-On temperature monitoring of
prescriptions and vaccines
24/7 respiratory and vital monitoring
Resident and caregiver safety and security
Virus spread control and mitigation
Continuous health monitoring by caregivers even from home
Rapid intervention when urgent care is needed
Peace of mind for loved ones and caregivers
High Performance Athletes
Accurate and Highly Available Vital Sign
Monitoring during Activity and Rest
Improved Performance and Training Regimens
Always-On Connectivity for the most accurat data collection
Respiratory and Vital Health monitoring
Remote connectivity in any environment
Activity and Fall Detection and Alerts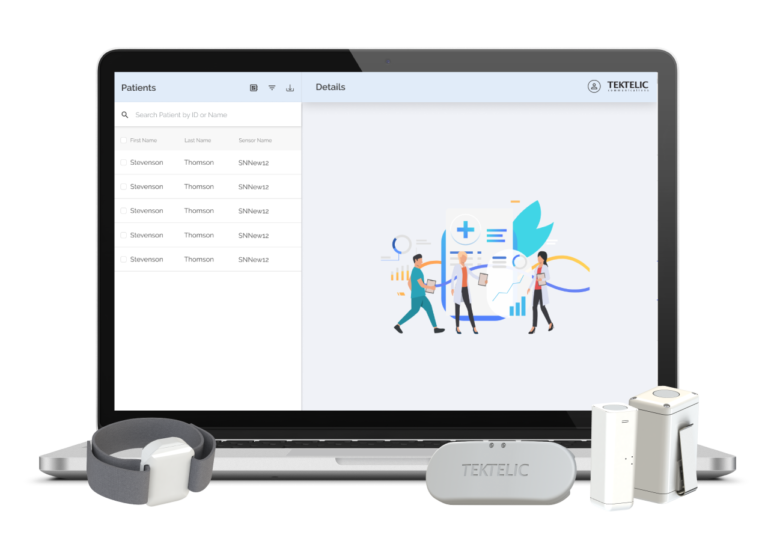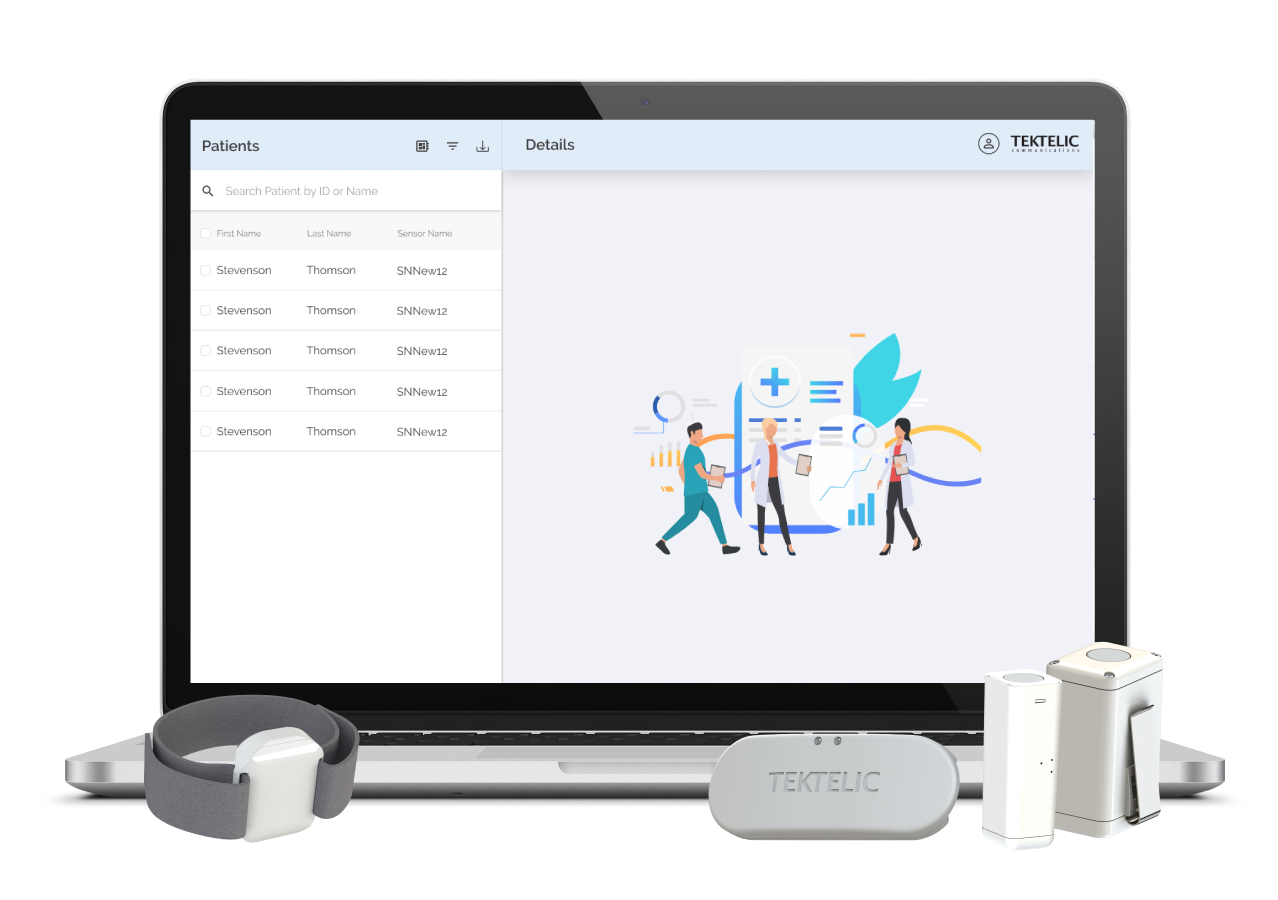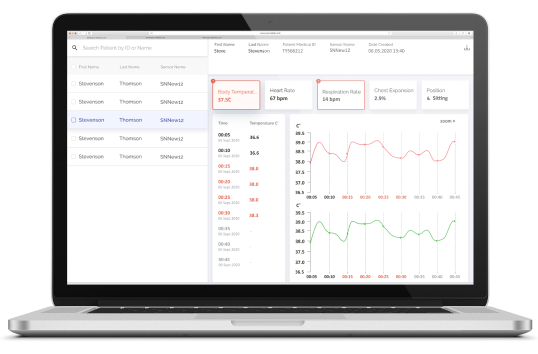 Changing the way of monitoring respiratory health and vital signs
Is the eDoctor and eBeat devices meant to be used 24/7? Is it comfortable?
This devices have been proven to be very comfortable with patients integrating it into all aspects of life, including sleep. How long/often the device is used will vary depending on the use case. However, the device has been designed to be worn comfortably for any activity including sleep.
As the solution is based on LoRaWAN®, what happens when the user is out of range of network and outdoor?
The intention for this solution is to monitor patients who are located in a defined space (ie. hospitals, seniors care facilities, rehabilitation centers, homes etc.). This ensures that the patient is located within the LoRaWAN® network. If the patient leaves LoRaWAN® coverage the device will still collect the patient's vital signs and will uplink all of the data into the network when it re-enters coverage.
How often does the device communicate with the gateway?
This is configurable. By default, the device will report to the gateway every 5 minutes and in the event that a patient is displaying signs consistent with respiratory distress, this will automatically increase to 1x per minute. However, within the application, an administrator can adjust the reporting interval to anything they wish. It must be noted though that the 3-4 month battery life is based on the 5 min reporting default, so an increase in the reporting threshold will impact battery life.
What are the main benefits of LoRaWAN coverage eDoctor uses compared to Wi-Fi and BLE the most of the competitors propose?
The main differentiator is battery life. With a 3-4 month battery life, one doesn't need to rely on the user or caregiver to constantly keep the battery charged. A device with a dead battery is of no use. This takes the operational burden off the user/caregiver and allows for continuous data collection. Additionally, LoRaWAN® coverage will not require any device to be connected to gather/track the data from the device (like smartphones, tablets, computers, etc). This can be of great importance for senior people and medical staff to reduce the burden and the time spent on data reading in hospital settings. The long-range capabilities of LoRaWAN® vs. Wi-Fi are also a significant benefit, meaning that less networking infrastructure is needed to cover a similar area. When being compared to gold-standard medical devices (ie. Holter monitors) the eDoctor solution will come in at a much lower price point.
How do you alert the nurses or health practitioners when there's an emergency situation?
There is an API built into the eDoctor application which will send an SMS or email alert to a health practitioner when a user's vital signs are reporting numbers that require intervention. An alert/alarm can also be visualized on the application itself.