How Property Managers Can Optimize Electricity, Heat & Water Bills For Individual Tenants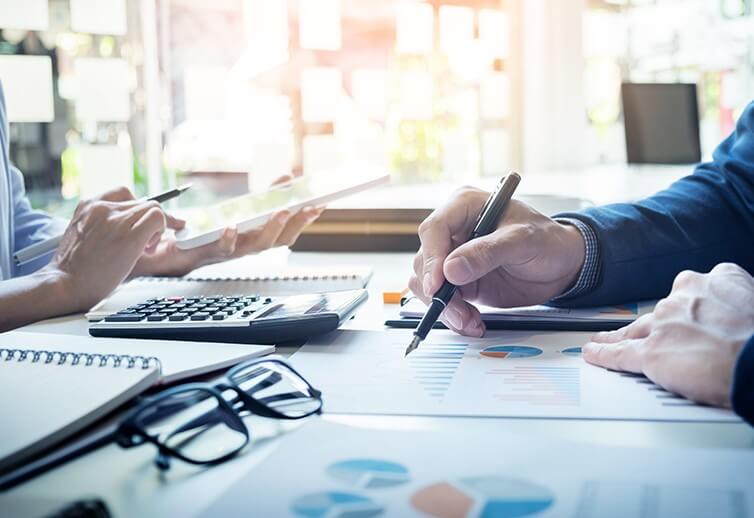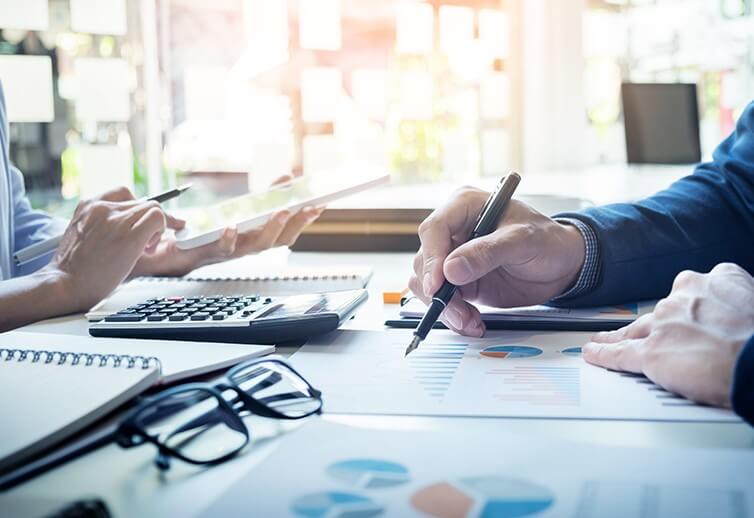 Meter reading and energy consumption monitoring is one of the most important areas of property management. ModernIoT technologies are constantly evolving, providing excellent measurement solutions that enable Smart Metering for every single home. Following simple rules people could simplify water usage bills to tenants. By using Smart Metering technology, building owners and managers can reduce the consumption of electricity, heat, water, and other utilities to save costs in the long term and improve efficiencies.
Real-time usage data enables service providers to optimize service delivery and enables customers to make smarter usage decisions. Intelligent IoT measurements can improve customer service and completion with applicable metrics analysis.
LoRaWAN® based technologies that use several different frequencies in the ISM-band and SRD products, depending on region, become an ideal solution for an IoT infrastructure that cannot endure outages, such as smart meters.
The Challenge
Traditionally, basic water consumption meters have been used to measure water consumption. These types of meters require a manual check-up of the water meter to collect meter readings and other management tasks such as meter disconnection etc. This is a very labor-intensive process considering the sheer volume of customers.
For individual tenant use and especially for owners of multiple properties, the main priority is keeping things simple and ensuring that business runs smoothly day to day. The main challenges are:
prevent water losses
real-time data transmission
reduce unauthorized use or tampering with meters
avoid mistakes when an agent takes readings of consumption meters manually
maintain security
financial savings
The Solution
Our Partner Talkpool, a Switzerland-based company, started 21 years ago as a company aimed to service networks and enable solutions to allow people and things alike to communicate efficiently and since 2014, has also focused on the emerging IoT industry through its business unit located in Sweden.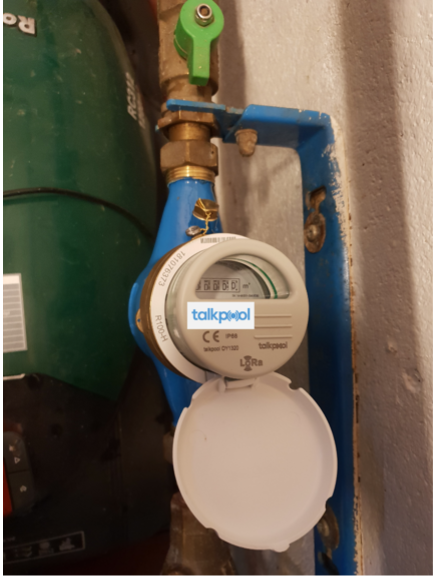 Today, Talkpool is implementing and deploying its Smart Metering solution, which solves business problems in four areas:
individual invoicing in multi-tenant buildings,
district heating
water pump management
non-revenue water (NRW)
The solution is built on Talkpool's next generation of LoRaWAN® sensor devices and TEKTELIC's best-in-class KONA Micro gateways. A gateway that continuously meets our client's high-quality requirements.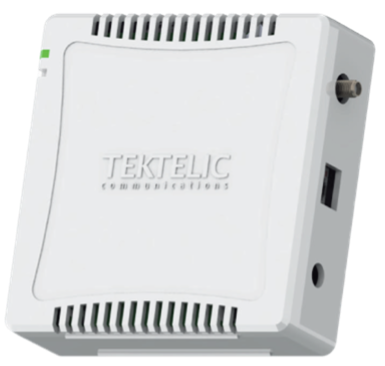 The KONA Micro IoT Gateway is designed for Indoor enterprise and lightweight industrial applications that require "Always On" connectivity. Configured with an internal 3G/4G modem and a built-in battery backup, the gateway continues to operate and transmits sensor data to the network even when the main site has lost power. Simple to configure and cost-effective, it is an ideal hub for the deployment of enterprise-level applications in areas where LoRaWAN® coverage is not yet readily available or for private networks where the operator requires unfettered access to the gateways regardless of their deployment location.
Talkpool's Smart Water Meters are designed for individual tenant invoicing applications. Therefore, the meters come with full certification, and anti-fraud- and meter reliability features that can't be found in many other IoT meters.
As opposed to universal meter reading solutions, such as camera solutions that can be retrofitted on top of any brand of water meter, Talkpool's Smart Water Meter cannot be tampered with. The module is locked and sealed onto the meter. Module removal or magnetic fraud attempts are directly reported by the module to the network servers, so that appropriate follow-up action can be taken. The sensor has a maintenance-free battery life of 10 years, and the battery can withstand the high temperatures of a warm water pipe.
Conclusion
Smart Water technologies and smart metering solutions continue to evolve to offer consumers functional, user-friendly solutions. Smart Water Metering allows for not only remotely receiving and processing information but also for analysis in almost unlimited ways, including designing a consumption model.
Smart Meters offer many benefits, including leak detection, reducing energy consumption, requirement forecasting, campaigns to raise awareness, and promoting efficient devices and performance measures. As for the individual user side, Smart Meters can:
provide real-time data transmission
provide information about when and where water is used
compare the water consumption within the different period
set water-saving goals
quickly detect possible leaks.
To learn more about Talkpool, please visit https://talkpool.com
To learn more about TEKTELIC's complete End-to-End IoT solutions, please visit https://tektelic.com/ or contact info@tektelic.com.
To be informed about our
latest news 
subscribe to our newsletter