Innovative Smart Adult Care Solution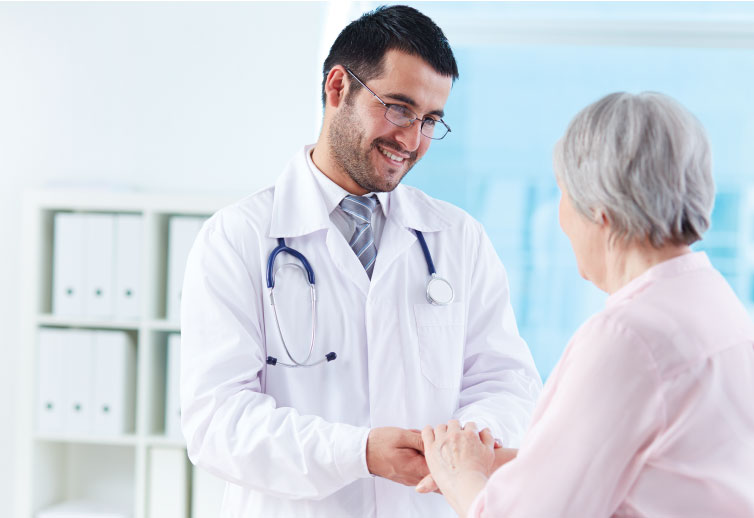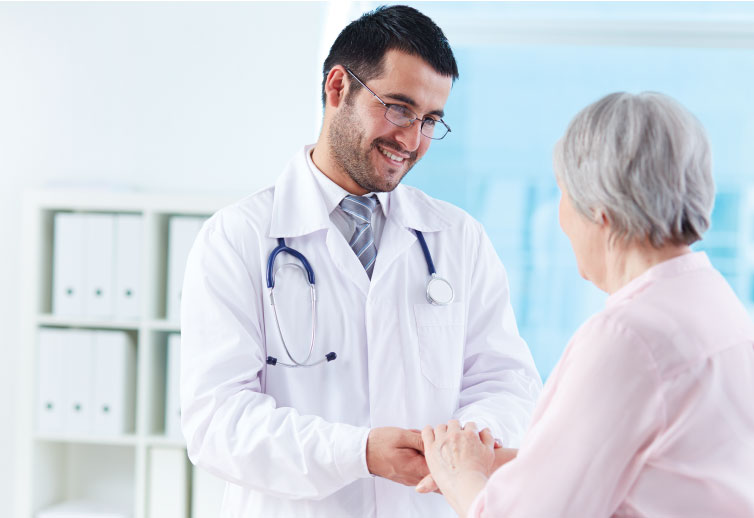 Smart adult care is an emerging direction in the global elderly care facilities. One of the hardest jobs in essential care tasks is taking care of people with incontinence, which is difficult for both residents and caregivers alike. For residents, it may be pressing from a mental side, while for caregivers it can be really uncomfortable and time-consuming in terms of the necessity to regularly check the residents. One more critical point here is that failure to change the absorbent product on time can cause urinary tract infections and incontinence-associated dermatitis, both of which are potentially dangerous. That is why the smart continence care concept has become a popular subject of discussion in senior care institutions, and the smart incontinence products market is projected to reach $1109.51 million by 2025 (Mordor Intelligence LLP, 2020). Better continence management requires new smart care solutions, and Ontex has chosen the technology of TEKTELIC  as part of their overall smart solution.
The Challenge
Ontex is a Belgian personal hygiene company that has developed a smart solution to improve incontinence care. This groundbreaking solution will accelerate the innovation process in the adult care industry. The number of incontinence-related incidents has steadily increased over recent years, and the Ontex Orizon Smart solution aims to minimize those numbers. The Orizon Smart continence management system was created to alert caregivers when the resident's absorbent product has achieved a certain saturation level, helping them to ensure the patient's dignity and comfort.
As the world's population ages, so does the demand for elder care services in nursing homes and hospitals. Current statistics show that urine leaks and problems of incontinence are present in almost one out of 10 people only in Belgium. Continence care professionals are doing their best to satisfy the needs of any senior care facility but they still cannot tell for sure if an absorbent product is ready for change or not without repetitive checks 2-3 times a day. Such mistakes lead to unnecessary bothering of residents with constant checks on their absorbent products. So, in order to solve this problem, Ontex has developed a smart continence care system with the technology of TEKTELIC, which sends alerts when the absorbent product is saturated and ready for change.
Changing an absorbent product is a job for a caregiver that can be difficult, and for the elderly, this might result in discomfort. Aside from the physical discomfort of changing the product, residents can also develop urinary tract infections or incontinence-associated dermatitis if the absorbent product is not changed on time. In this way, other essential care tasks become costly as they require more time and effort from medical staff.
The Solution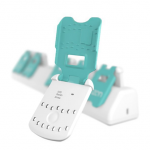 A smart absorbent product is the most simple and efficient solution, which helps achieve improved resident experience, decreasing unnecessary incontinence product usage and leading international personal hygiene to the next level. Ontex, with the use of TEKTELIC's LoRaWAN gateways, has developed a solution in the form of a smart personal hygiene product, which solves existing issues continence care has.  This system comprises an Orizon clip-on device, attachable to a new smart absorbent product, transmission technology with devices from TEKTELIC and a cloud based backend, which uses advanced algorithms and alerts caregivers as soon as the absorbent product is saturated. The combination of these elements provides accurate information through user-friendly software accessible from mobile devices, so that caregivers and residents don't need to have additional unnecessary checks anymore.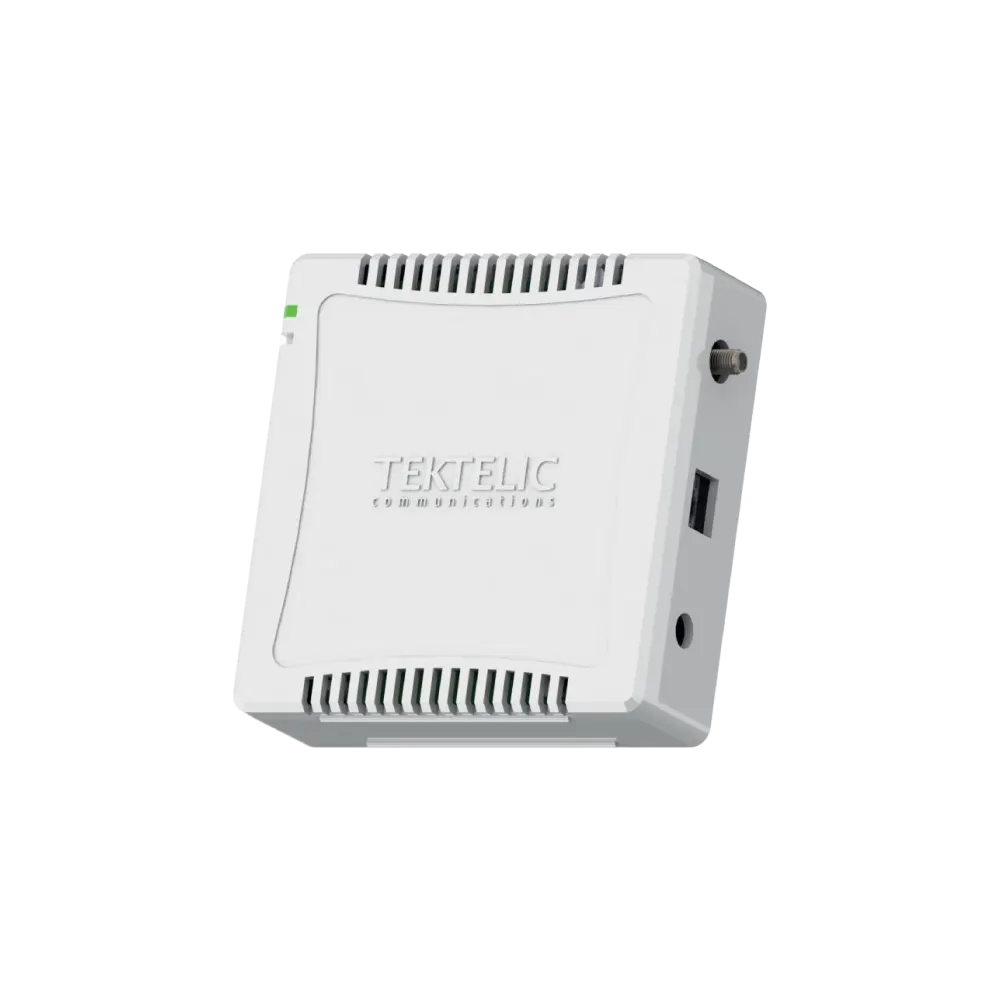 TEKTELIC, as a leading global supplier of IoT devices, has supplied Ontex with our KONA Micro IoT gateways, which securely provide coverage for indoor environments and work in ultra-low energy consumption mode. Our KONA Micro IoT gateways help Orizon clip-ons provide instant saturation data to the cloud. One more important point here is that TEKTELIC KONA Micro IoT gateways have 'Always On' connectivity and battery backup, which is extremely important for any healthcare facility as it allows for transmitting the data even if the main site is run out of power. This feature ensures that Orizon monitoring processes will not be disrupted because of power shutdowns.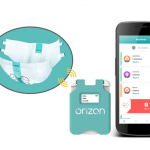 Expanding on the Orizon smart clip-on device for continence care, it is important to highlight that this solution features such as a small form factor design, which makes it easily clipped onto the absorbent product, and the ability to recharge and reuse the clip-ons. The Orizon clip-on sends updates on the saturation level of the absorbent product immediately to a mobile app without any delays thanks to the stable LoRaWANnetwork and TEKTELIC KONA Micro gateways. Orizon is without any doubt a top-quality system, which solves the problem of budget pressure in a view of the necessity to buy an excessive number of laundry and continence care products and it helps to save tremendous time amounts previously spent on "false alarms" and unnecessary checks.
This solution highlights the importance and benefits of IoT product marketing and usage in the healthcare sphere, leading international personal hygiene to a new level. In addition to enhancing personal hygiene for older people, this technology is also helping the care facility reduce the other costs of continence care. By eliminating bed linen changes caused by urine leakage, medical professionals can focus on other areas of their care. Ultimately, it is a win-win situation for everyone involved.
Conclusion
Incontinence is a growing problem in adults, and it hugely affects the global population. Without smart technology, elderly care facilities have to rely on self-reported perceived behaviors, which are not always accurate, so professionals have to recheck the information provided by a resident, which results in excessive time spent on one resident. By using a system based on smart sensors, healthcare professionals can monitor the saturation status of their residents continuously and enhance long-standing innovation program. IoT services can also monitor other aspects of the care process, such as adherence to therapy and lifestyle changes, which save tremendous time amounts to caregivers.
Ontex, with the help of TEKTELIC gateways, has created a solution that works unprecedentedly well and smoothly, providing residents and caregivers with the necessary information about their smart absorbent products. So, with the Ontex Orizon Smart solution that uses TEKTELIC KONA Micro gateways, the problem of urine leakages and product changing management finally can be solved. The Orizon smart system connected to the LoRaWAN network through the KONA Micro gateway sends updates on saturation and ensures absorbent products are changed on time. With its unique technology, caregivers and residents alike will experience less stress and higher levels of comfort.
[1] Mordor Intelligence LLP. (2020). Smart Diaper Market – Growth, Trends, Forecasts (2020 – 2025). Retrieved from link
To learn more about progressive solutions Ontex has for personal hygiene, visit the website www.ontex.com  and www.orizon-solutions.com
To discover more about TEKTELIC smart products, visit www.tektelic.com or write to our sales team via email at info@tektelic.com
To be informed about our
latest news 
subscribe to our newsletter