TEKTELIC and TWTG Collaboration in Oil and Gas Industry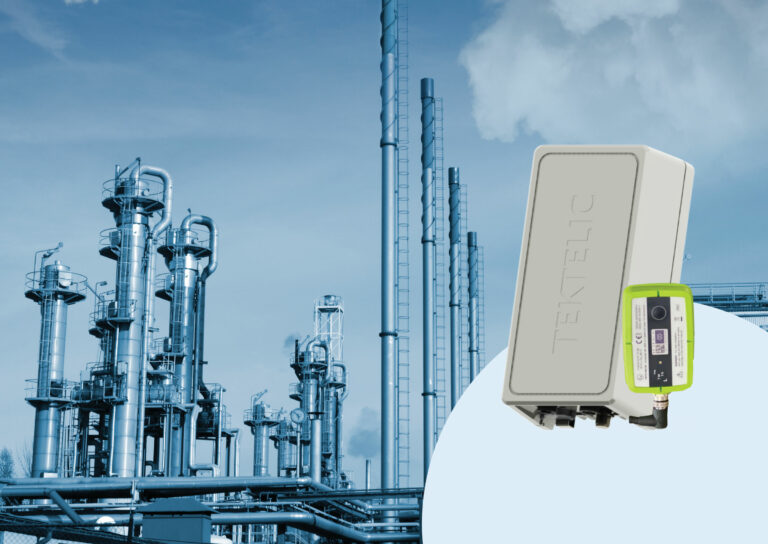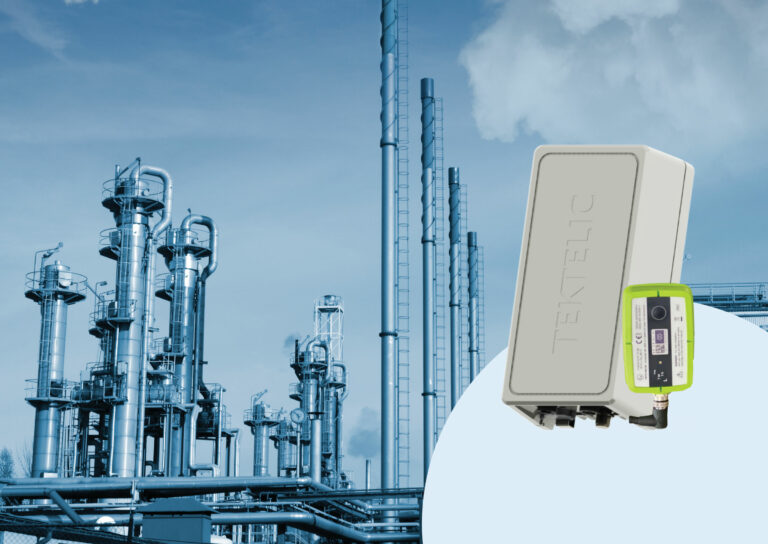 Oil and Gas is one of the most significant sectors in the world in terms of capitalization, influence, and technology. Responsible for platforms, facilities, and refineries across the globe, multinationals must ensure they perform the proper maintenance. Helping achieve this, a smartly employed Industrial IoT (I-IoT) solution can ensure equipment performance, improve efficiency, and reduce risks and liabilities accordingly.
By using I-IoT smartly to monitor equipment and process data, companies can improve production throughput whilst reducing energy consumption and emissions. I-IoT can also help improve safety by preventing equipment breakdowns and proactively scheduling preventative maintenance. As more data is collected, algorithms can become increasingly smarter; all but eliminating human error and contributing to improving the overall safety of production processes.
The Challenge
TWTG is a company focused on I-IoT solutions designed for the Oil and Gas industry. With clients throughout Europe, the US, Singapore, and the Middle East, TWTG has a proven record of providing reliable and convenient technology for monitoring their clients' processes. As an ISO 9001- and 27001-certified company, they are the perfect choice for providing the safe, robust and reliable solutions necessary for the sector.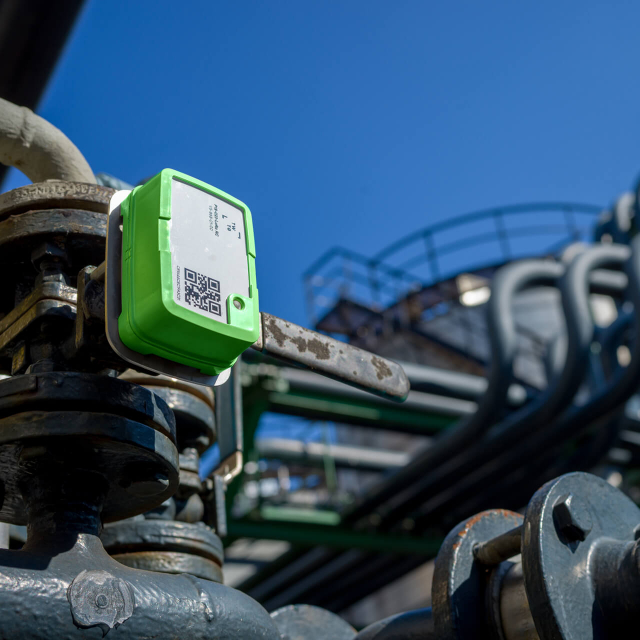 The immediate challenge for Oil and Gas Companies is the need to automate the process of monitoring and collecting data from multiple points throughout what are usually vast and complex facilities. Traditionally, these processes were performed manually, and at most facilities, they continue to be so. History has proved this as a highly ineffective way to check the safety of the equipment as it is time-consuming and inconvenient. At the same time, the inability to perform continuous data monitoring ensures it is also high risk.
To meet this challenge, TWTG has created NEON. A range of retrofittable, IECEx / ATEX Zone 1 certified I-IoT sensors, specifically for use in the Oil and Gas sector. All sensors operate with LoRaWAN® technology.
LoRaWAN® technology offers profound transformation to this market by enabling it to automate and digitize the vast amount of data and assets that are part of its production and manufacturing operations.
The Solution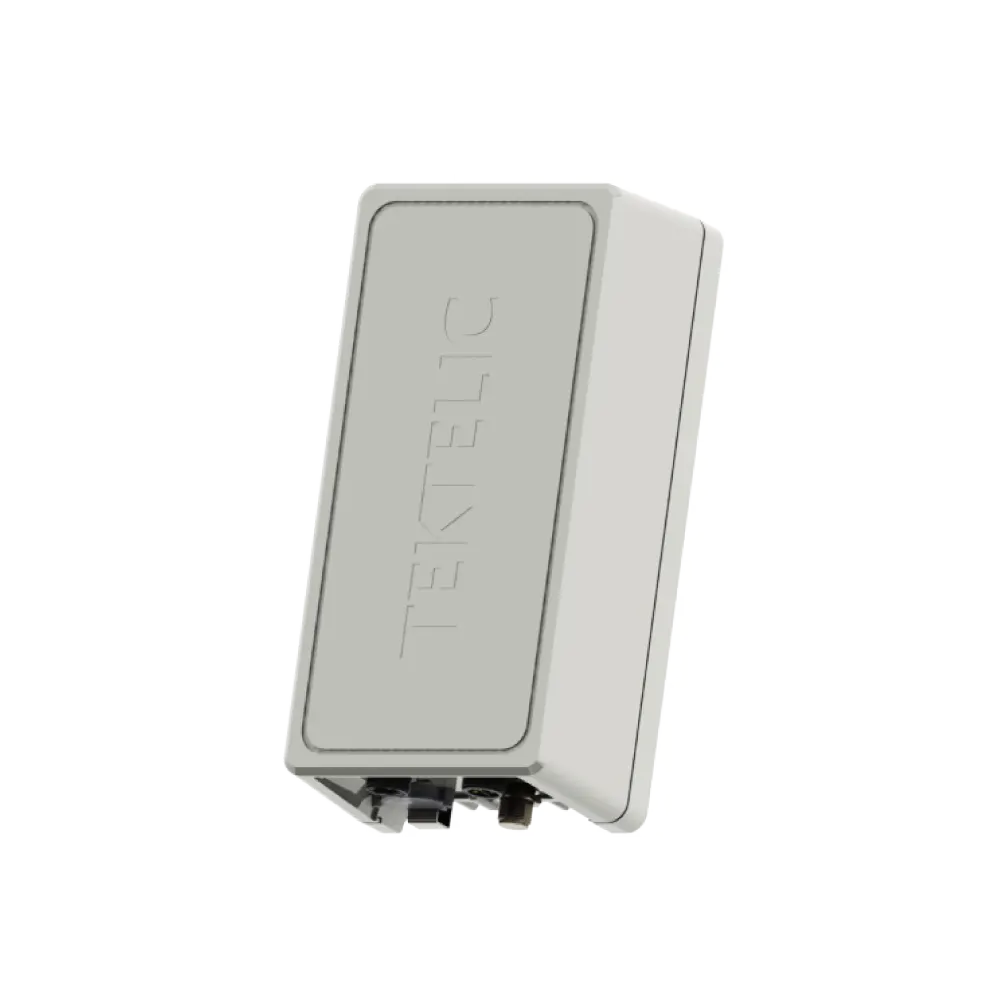 By deploying TEKTELIC KONA MACRO IoT Gateways in combination with TWTG's NEON devices, Oil and Gas companies can monitor equipment continuously and collect data to improve efficiency and performance while enhancing safety and reducing downtime. Further enhancing the digital transformation, the combination of both solutions provides engineers access to essential up-to-date monitoring data by keeping the end-user continuously informed of the current status.
The blend of TEKTELIC and TWTG technologies creates an effective way of monitoring assets. It's a combination that helps lay down the foundation solution for creating an effective, future-proof IoT solution for the industry, while establishing new methods of preventative maintenance to help protect any Oil and Gas environment from unexpected disruption.
When a sensor detects any deviation from the desired standard settings, with the TEKTELIC Gateway, the sensor can immediately send an alert, which will inform the appropriate staff. Then engineers can be dispatched to examine the asset and assess any problem.
Retrofitted onto an existing valve, the NEON Valve Sensors are designed to monitor the state of manually operated valves. Via the NEON Valve Sensors, operators immediately see the valves' position (closed or not-closed) on their dashboard. This knowledge creates a safer environment, prevents spills, and helps give a general overview of the site's operation.
To support TWTG in delivering the best I-IoT solutions for the Oil and Gas industry, TEKTELIC provides KONA Macro IoT gateways. This is an ideal solution for operators and enterprises that require a scalable, low-cost LoRaWAN® gateway that minimizes network TCO (Total Cost of Ownership) while improving coverage and capacity.
To facilitate rapid deployment, the gateway is highly compact and lightweight. With TEKTELIC gateways, TWTG NEON Sensors can become a perfect solution for your business.
Conclusion
One of the most critical factors of a holistic I-IoT solution in the Oil and Gas industry is that it provides immediate insight into multiple data points (status, position or vibration). Should an anomaly occur, an operator is alerted to investigate, saving further time and effort. An intelligent IoT solution can also optimize machinery and resources, which helps in reducing high-cost operations.
Another considerable benefit of IoT in this industry is that it can minimize the risk of human error. So, as a result, oil refineries can operate at a higher capacity with minimum human interaction.
The combination of TEKTELIC KONA Macro IoT Gateways and TWTG sensors provides the perfect opportunity to support clients with continuous monitoring and alerts on their assets' health and behavior. The risk of breakdowns significantly drops, safety increases, performance is enhanced, and the risk of unnecessary downtime is reduced.
Partner's contacts:
TWTG inquiries
To be informed about our
latest news 
subscribe to our newsletter