Leveraging LoRaWAN in Asker, Norway with Last Mile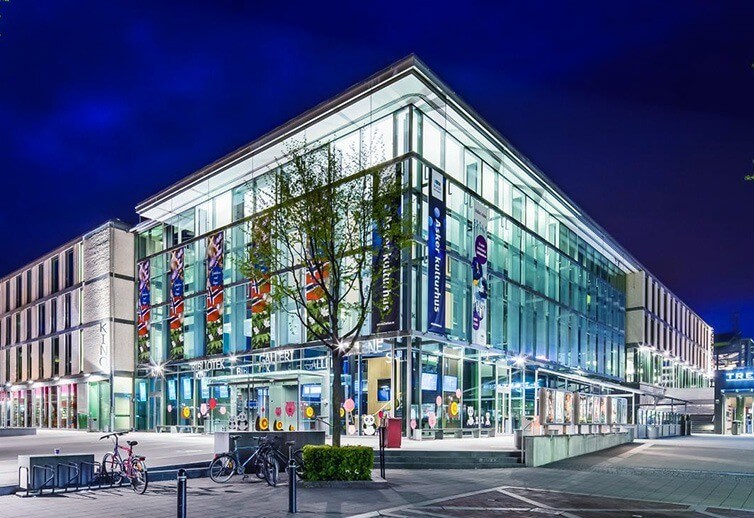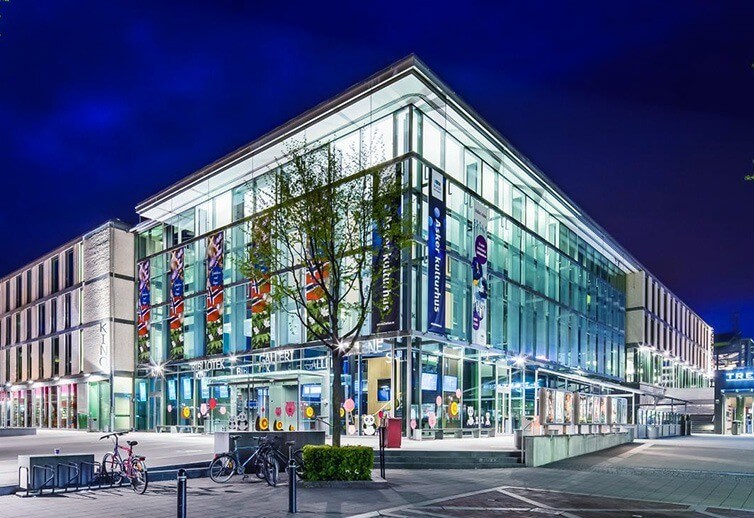 Last Mile and TEKTELIC partner to bring Smart City IoT Solutions to Asker
For centuries, cities have been key economic and social centers, bringing together people, trade, commerce, and culture. As society has progressed, and the interconnectivity between people, businesses, and resources has grown, a major rural-urban population shift has occurred around the world. As urbanization ramps up, so does the strain on existing municipal resources, public services, and environmental sustainability. Many cities' infrastructure has neared or surpassed its capacity to accommodate sustainable population growth, and city leaders face increasing pressure to augment their existing infrastructure and public services to deliver a higher quality of life at a sustainable cost.
The constantly growing population in urban centers creates a requirement for municipal governments to be innovative and adapt to the increased strain on resources and environmental impacts. Cities are turning to new technologies to help ease the burden of higher resource capacity. This investment in technologies allows cities to collect important data about the trends and patterns regarding the utilization of municipal resources and public services and empowers them to make smarter decisions to increase efficiencies and lower costs. The emerging market of the Internet of Things (IoT) is providing cities with technological resources that are specifically designed to help them solve their most pressing challenges. Some of the key areas in which municipalities are deploying Smart Cities solutions include Smart Metering, Waste Management, Street Lighting, Traffic Management, Smart Parking, and many others. Cities are engaging with IoT technology solution providers to help deploy and implement various solutions to help collect important data and make smart, sustainable decisions.
Last Mile Overview
Last Mile is a Norwegian-based company that has emerged as Scandinavia's leading provider of Communications and Security solutions for all industrial environments on both land and at sea. The primary areas of focus for Last Mile include Water Management, Transportation, Offshore Oil and Gas, Public Safety, and Utilities, many of which are tightly integrated into Smart City IoT solutions. Last Mile AS delivers full systems and solutions designed for the safety and wellbeing of citizens, as well as improved operational efficiencies in the areas of critical infrastructure and production.
TEKTELIC LoRaWAN® Solutions
TEKTELIC Communications Inc. is a global end-to-end IoT technology solution, provider. TEKTELIC helps its customers achieve the lowest Total Cost of Ownership (TCO) by providing hardware and software solutions that are designed for carrier-grade reliability, mass scalability, and seamless deployment. The technology of choice that TEKTELIC has successfully been deploying for customer projects worldwide is LoRaWAN® – a "Long Range Wide Area Network" wireless communication protocol. LoRaWAN is an ideal technology that has been designed to empower its users to securely and cost-effectively collect, transmit, manage and monitor essential data, over very long distances, utilizing small amounts of power. The secure, long-range, and bi-directional capabilities of LoRaWAN® make it a premium technology for Smart City deployments where data accuracy and reliability are of utmost importance, but municipal budgets must be maintained.
Asker, Norway – Facts and Figures
Last Mile has successfully deployed and manages a Smart City LoRaWAN® network in the municipality of Asker, Norway. The municipality of Asker is leveraging this network for a variety of Smart City Applications. One of the primary applications utilizing the IoT network is the deployment of approximately 20,000 water meters. These meters can transmit their measurements and readings wirelessly through the LoRaWAN network, providing immense cost savings to the municipality as operating expenses associated with traditional data collection are reduced. Future applications which are set to be deployed on the Smart City network include Smart Waste Handling, Air and Water Quality Monitoring, Water Temperature Monitoring, Smart Healthcare, and Smart Parking.
TEKTELIC is supporting this initiative by providing the hardware infrastructure needed to deploy the LoRaWAN® network in Asker. Last Mile is deploying a series of best-in-class TEKTELIC KONA Macro Gateways throughout the municipality to collect the data being transmitted from the water meters. The TEKTELIC KONA Macro Gateway is designed to provide Operators with a low Total Cost of Ownership (TCO) from the initial network deployment, through ongoing operation, maintenance, and sustaining support. The rugged, Carrier Grade design ensures network reliability by providing "Always On" connectivity regardless of the environmental conditions. The KONA Macro gateways are designed for immense scalability due to their quick and easy deployment. TEKTELIC's comprehensive gateway management tools, including the market-leading Operations, Administration, and Management (OA&M) server allow for simple and effective gateway maintenance and easy, remote intervention if necessary.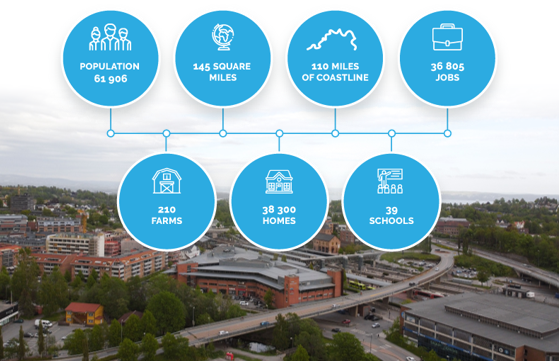 Last Mile chose the TEKTELIC KONA Macro Gateway for the Asker Smart City deployment thanks to its immense range capabilities of up to 20km from the deployed water meter to the gateway. This long-range connectivity is achieved thanks to a specific gateway design strategy that TEKTELIC has implemented to minimize interference from competing technologies and ensure the maximum possible transmission and reception range. LoRaWAN® was chosen by Last Mile and the City of Asker as the primary network technology for this Smart City deployment due to its reliability and extremely low power consumption capabilities, allowing connected devices to stay deployed longer without the need for physical intervention to change batteries or perform excessive maintenance.
Not only is the municipality of Asker leveraging the LoRaWAN® network for its specific municipal IoT applications, but the network is also being made available to local companies to deploy their own applications and use cases. The IoT network being deployed by Last Mile, TEKTELIC, and the municipality of Asker will be utilized for many applications for years to come, allowing Norwegians to have more data available to them about their surrounding environment, make smarter decisions, improve operational efficiencies, reduce costs and smartly manage their environmental impact.
To learn more about Last Mile please visit the website
To learn more about TEKTELIC's complete End-to-End IoT solutions, please contact info@tektelic.com
To be informed about our
latest news 
subscribe to our newsletter