How Can Restaurants Double Revenues with the Internet of Things?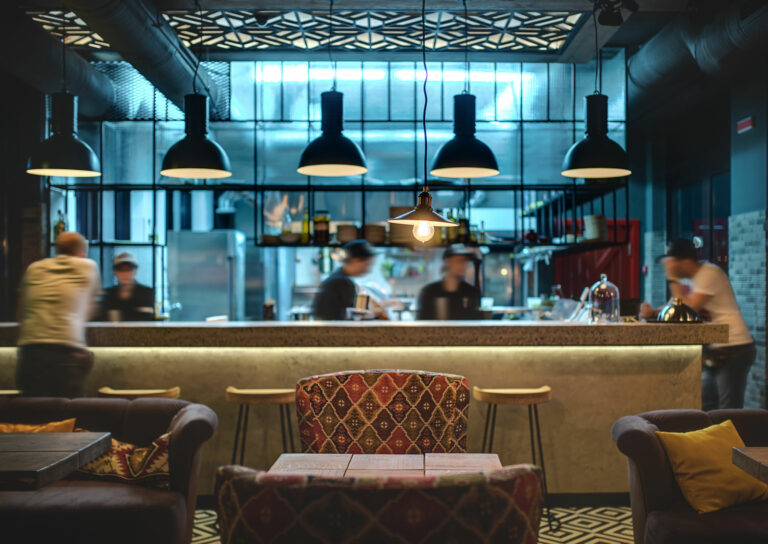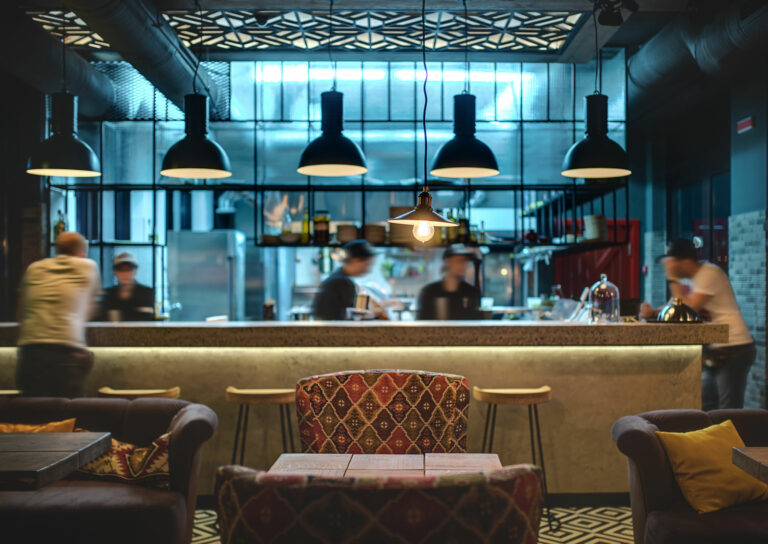 IoT for hospitality industry is expanding unprecedentedly and has already reached the restaurant business. Using the Internet of Things (IoT) to automate mundane tasks will increase operational efficiencies and reduce costs for restaurant owners. Not to mention the added convenience of ordering and reduction of human intervention. But how do you make the most of the Internet of Things? How can restaurateurs use IoT solutions for hospitality to double their revenue without spending a fortune on these undertakings? We have prepared several examples for you to understand how to transform IoT in hospitality from a far-away technology to a handy tool in use.
Main Things to Consider
There are quite a few things you need to consider in the first place before starting to implement IoT technology into the restaurant chain. First, you should objectively consider the potential for automated payment and notification systems for your particular restaurant and assess how will it influence customer loyalty. As it is one thing to enter the World Wide Web by creating a website and it is a completely different thing to include smart technology gathering data in real-time. Sometimes, it is possible that your clients will not really want to have the endless flow of notifications about new menu items, and new restaurants opened, and it can result in bad review posts for your place.
At the same time, IoT in hospitality industry will help restaurant owners increase the lifetime value of their businesses. For example, if your restaurant is equipped with IoT devices, you can monitor customer satisfaction and improve the productivity of restaurant employees. There are so many restaurant chains in the market, which don't really pay attention to restaurant management and that is why they lose a lot of money on unproductive and useless operations.
IoT use cases in hospitality are extensive and go far beyond automation and streamlined operations. For instance, with the Internet of Things (IoT), your general manager could see how much oil is left on deep fryers before the next meal, allowing cooks to adjust preparation time and improve customer experience. By integrating IoT into your restaurant industry, you can check if peak times are approaching or if it is a low season, so it's better to order fewer products to avoid food waste. Restaurant operators can even use IoT sensors on kitchen equipment to automatically send data to the cloud, allowing you to make smart decisions on opening hours and equipment use. You can monitor customer count, peak periods, maintain quality of average orders, and more, on a smartphone app that a restaurant manager can use to optimize online ordering, customers experience, and restaurant staff performance.
1. Improving Employee Scheduling
The Internet of Things in addition to the usual features of employee scheduling software can help with other features, alerts, policies, forecasts, and notifications for local laws. These features, if approached properly, will help increase efficiency, improve each employee's time management, and restaurant sales, and improve overall restaurant revenue. The IoT systems-generated schedule also cut costs significantly and ensured that each employee is given the proper amount of time to serve customers, increasing sales and their satisfaction. The restaurant could then actually double its revenues.
Becoming More Organized
With automated improved scheduling and data gathered by IoT devices, employees would be more organized, as they would know when they will be working on a particular day or shift in advance. Moreover, it would be much easier for restaurant managers to make adjustments in the schedule based on employee requests. The schedule will also give actionable insights on the hours that are busy and slow, and record data on employees' absences.
Managing Employees
Automated employee scheduling makes it easier to manage staff and improves workplace efficiency with minimum human supervision, resulting in minimum workforce costs. Restaurateurs can focus on the business itself instead of dealing with repetitive tasks such as sending orders to the kitchen head and ordering kitchen appliances. Instead of focusing on these tedious tasks, restaurant owners can focus on more important matters, such as promoting their restaurant business in the market and developing strategies to improve customer engagement. With such software, restaurant managers will enjoy the increased productivity of employees, customers will enjoy improved service.
2. Reducing Energy Consumption
While you can't expect your restaurant to become fully energy efficient, there are ways to reduce your costs. There are so many cloud-based real-time monitoring solutions around us so any restaurant business participant from a luxurious restaurant to a commercial kitchen can choose IoT devices suitable for its needs. One effective way is to reduce energy use per item based on valuable data gathered by smart sensors. Tracking your energy consumption per item can also help you standardize and reduce overall energy usage. By implementing IoT and other systems, you can achieve reduced energy costs and maximize your profits.
Smart appliances that track and report power consumption are great examples of IoT technology for the restaurant industry. With IoT in travel and hospitality, you can track how much energy is spent on each equipment piece and how to reduce it without any harm to the customer experience. This can result in real savings for your restaurant, making it smarter at the same time. Restaurants that install smart fryers can monitor their energy usage and alert cooks when fries are finished. It will prevent food items from spoiling and lead to better food waste management.
3. Automating Equipment Checks
Restaurants must be vigilant about their power consumption because this can affect their overall productivity. To keep their equipment working as efficiently as possible, chefs often have to check their kitchen equipment twice a day. An equipment failure will impact productivity and cause an additional burden. But using IoT technology, restaurant kitchen supplies can be remotely monitored and sent to your restaurant manager for inspection. With this data, business owners will know if any of the kitchen appliances need to be replaced and at what cost. In turn, with predictive maintenance, businesses can take measures to save energy, money, and employee time by pre-scheduling appointments with service technicians.
Examples
At the same time, you still may wonder whether automating equipment checks influences a restaurant's revenues directly? Let's look at some examples. The restaurant sphere is experiencing a significant transformation, and automation is now a major part of the process. New technologies have made food service operations more efficient, from mobile payment technology and POS system integrations to sophisticated robotics designed to smooth operations. Global connectivity is not only good for preventative maintenance but also a tool allowing restaurant managers to reduce cases of kitchen appliances breakdowns and excessive energy use, and plan equipment parts replacement in advance.
Potential Benefits
Automation of various tasks has several implications. Automating equipment checks improve restaurant operations by increasing accuracy and efficiency. These innovations can lower costs for both restaurants and suppliers. In addition, they can reduce food safety risks, provide for better food waste management, and increase staff productivity. Ultimately, the automated systems will increase restaurant revenues. So, it is a win-win situation for all concerned about performance along the supply chain.
Real World Case
The potential for automation is significant. In addition to reducing costs, they can also reduce the need for multiple restaurant employees. Fully automated McDonald's restaurants, for instance, use a Momentum Machine burger maker. A recent study concluded that 43% of businesses plan to reduce their workforce due to automation (World Economic Forum, 2020). In the meantime, business investment has increased by 26%, nearly twice as fast as the economy (World Economic Forum, 2020). Most restaurants have already started using this technology to improve their performance and save on excessive employees cost.
4. Robotics Implementation
Automating the restaurant industry is one of many strategies that businesses are using to increase restaurant sales, combat rising operating costs and reduce food waste in the increasing competition. Pioneering companies are exploring the advantages and disadvantages of this technology and finding the right balance between human touch and automation to improve customer experience but preserve the "human factor". The end result is an opportunity to increase operational efficiency and revenues for restaurants that can balance the benefits of automation with a human touch. When properly implemented these innovations can transform your business in a huge way.
The use of robots in the restaurant industry is increasing in popularity, as these machines can reduce labor costs by up to 40 percent (Beltis, 2022). Many major restaurant concepts have already implemented robotic systems, but now even smaller businesses start considering this. It's important to understand that automated systems are not going to replace human workers anytime soon. They'll probably continue to evolve alongside human workers, and their influence on restaurant revenues may shift over time. Restaurant robots can make food items preparation faster and more error-free, increasing restaurant sales and the number of potential customers. Most robots have embedded machine learning systems as well, so they can analyze customer behavior and find the best approach for each person.
5. Improving Service
IoT technology can give restaurant chefs valuable information about their employees and equipment. They can get an HVAC report from the ice cream maker, and they can even turn off the walk-in freezers remotely. With IoT solutions and online ordering, everything will be automated, and customers will never have to wait in lines since food will be prepared in advance. These systems are designed to reduce food wastage, and food costs and increase the lifetime value of a restaurant.
IoT systems can be costly, but they quickly pay for themselves, as IoT products and services can make restaurant operations more efficient and profitable. The benefits of IoT restaurant technologies are many. In addition to improving efficiency, they can also help many restaurants monitor food safety, ensure compliance, and optimize energy usage. Moreover, if you're planning to open a new location, Internet of Things (IoT) techniques can give you an edge over competitors and boost restaurant sales.
6. Using Digital Receipts
The introduction of a digital receipt, which can be downloaded through mobile apps or a certain link can increase comfort for customers and sales as a result. With this innovation, restaurateurs can expect double-digit growth in revenue and server tips. Moreover, digital receipts can significantly cut back on paper use, which in certain regard will contribute to money-saving as well. In addition to reducing paper use, digital receipts are also more useful in establishing the preferential patterns of customers. They contain the customer's name and address and this makes it easier to trace purchases and track customer satisfaction and preferences. Further, receipts also provide valuable feedback, this insight helps restaurateurs improve countless aspects of their business, from staff training to product development.
Using a digital receipt generator allows restaurants to create personalized PDF receipts without spending a lot of money. Once created, it will be easy to send a digital copy to customers via email or even via a mobile device app. Using a digital receipt generator can also simplify the process of receipt making, which can save time for business owners. Moreover, it integrates with the accounting system and makes bookkeeping easier. Moreover, it allows for easy tagging of receipts as income or accounts receivable.
7. Integration of Online and Offline Marketing
In today's increasingly digital world, restaurants are spending more time on their online and offline marketing than ever before. By utilizing email marketing, restaurateurs can cultivate long-term relationships with their customers while increasing their sales. Unlike text messages, which are limited in word count, email marketing has no such limitation. They can send out periodic newsletters to customers, informing them about specials, new dishes, and more, which will increase the possibility of people visiting a restaurant more often ad spending money there.
As the Internet of Things becomes a reality, restaurant brands will be adopting multiple digital strategies. It is critical to use data to tailor offers, and discounts, and enhance the guest experience. Luckily, many restaurant brands are already making these changes and using data gathered by smart technology. By leveraging the usage of customer data, restaurant brands can double or triple their revenues if following the right digital strategy.
In addition to digital signage, restaurants can use classic menu boards to advertise specials and daily deals. Outside of the restaurant, they can post posters and chalkboards. Digital signs, meanwhile, can be used to send personalized advertising messages to customers. Additionally, restaurants can cross-promote their websites through this new technology to boost online sales.
How Can TEKTELIC Contribute to Restaurant Profits?
If you're considering a restaurant automation solution, you might be wondering what to look for and how to find a suitable IoT-enabled device in a wide IoT network. TEKTELIC devices for restaurants can help your restaurant business become smarter by letting you monitor a variety of restaurant operations from any location leading to reduced energy use and better efficiency than traditional counterparts offer. TEKTELIC's biggest opportunity to contribute to restaurants is to provide their owners with different kinds of Internet of Things technology. The company's products best suitable for the hospitality industry include BREEZE, ORCA, and TUNDRA sensors.
BREEZE
TEKTELIC BREEZE device is the latest addition to a restaurant's technology. BREEZE monitors CO2 levels, humidity, temperature, light, and barometric air pressure. CO2 levels have become more than important to measure especially after COVID since a number of researchers have confirmed that chances to get sick are much higher when CO2 levels go up. With BREEZE, in turn, you will be always aware of CO2 levels inside your restaurant and can adjust the ventilation accordingly to make sure your customers and employees are in a safe environment. One more positive point about BREEZE is its long battery life and buzzer alert notifications, keeping you updated on any changes in air quality.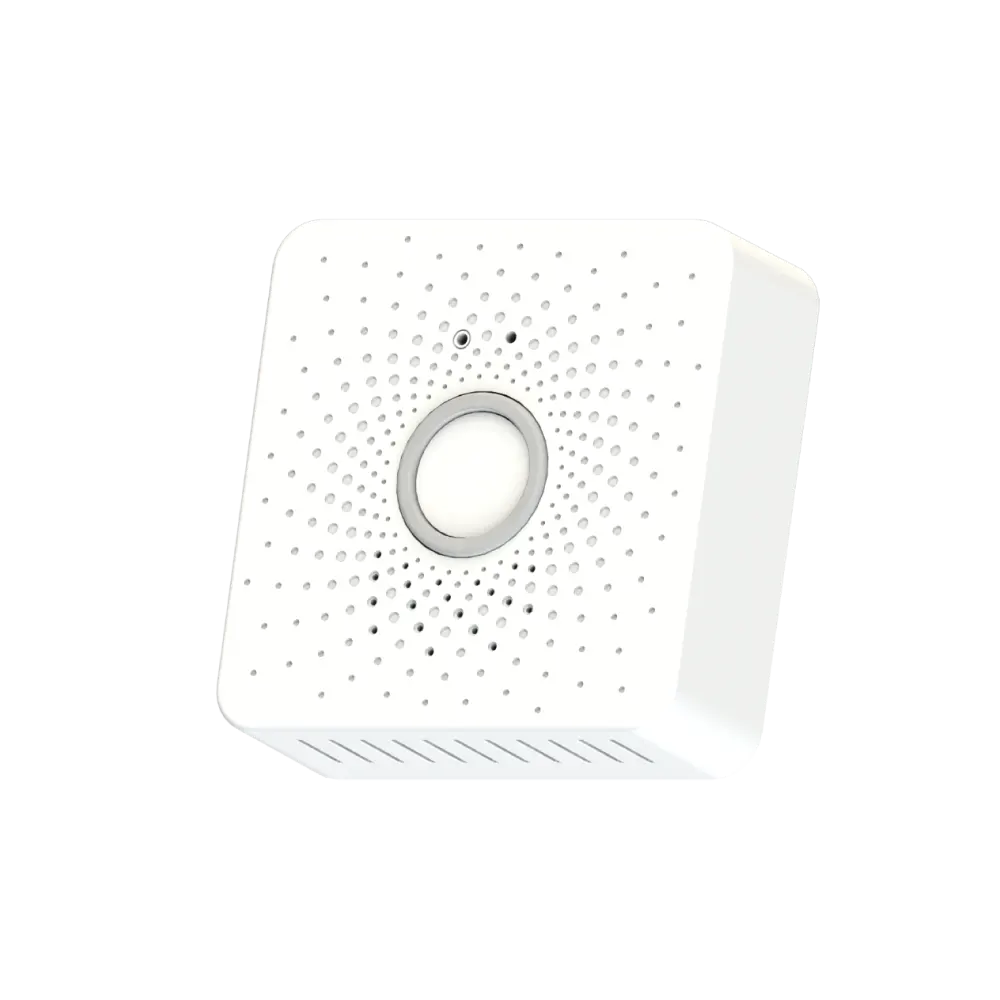 The best way to buy BREEZE is with an E-Ink display, to see the measurements right away. The display can be mounted to the wall near the entrance, so all the restaurant guests will be sure they enter an area with healthy and fresh air.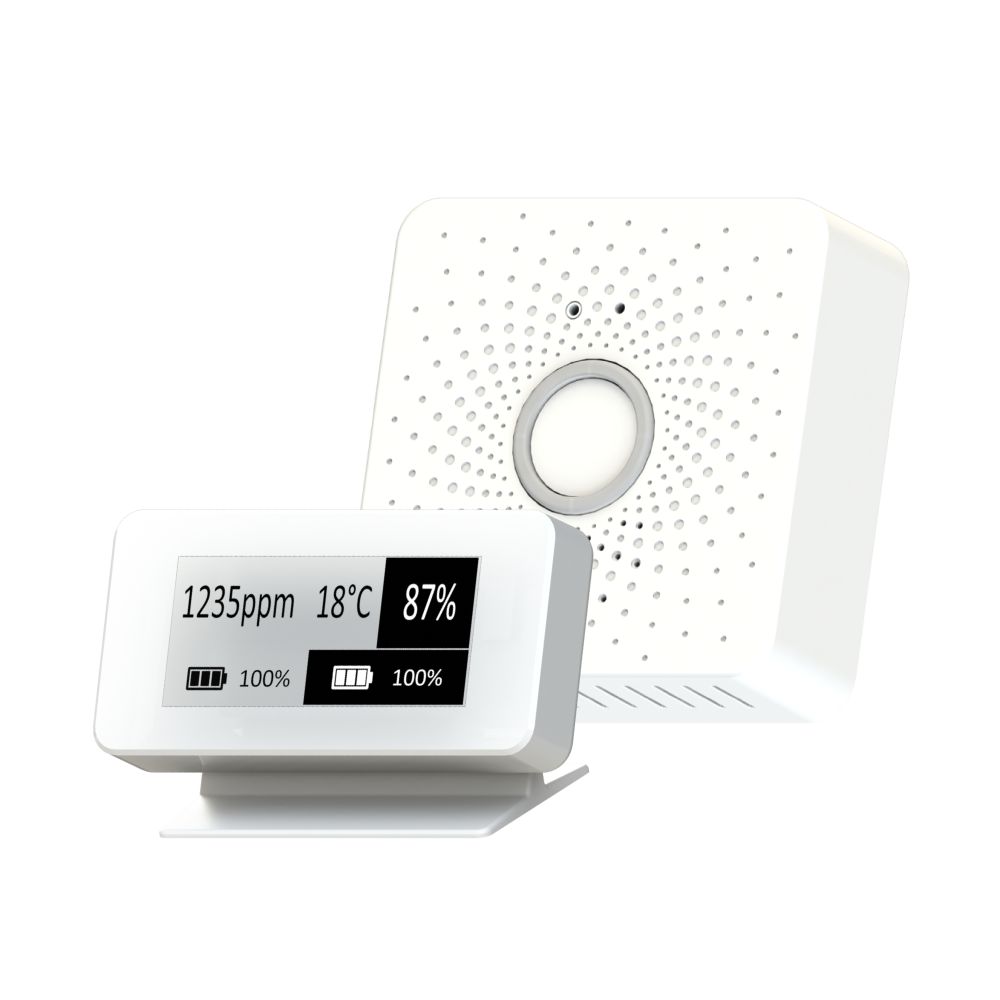 ORCA
With TEKTELIC ORCA, you can geolocalize your supplies on the way to the restaurant in real-time and be aware of their expected delivery date. Its rugged IP67 design ensures that the device can operate in all weather conditions, including -40°C to 85°C. Two D-cell batteries power the device, and it offers an event-based start and shutdown. With ORCA you will have a clear picture of the supply chain and will be able to predict and schedule supplies for the long run. You will know for sure whether to expect same-day delivery or any delays. It integrates seamlessly with TEKTELIC end-to-end IoT solutions making it perfect for integration into the IoT ecosystem.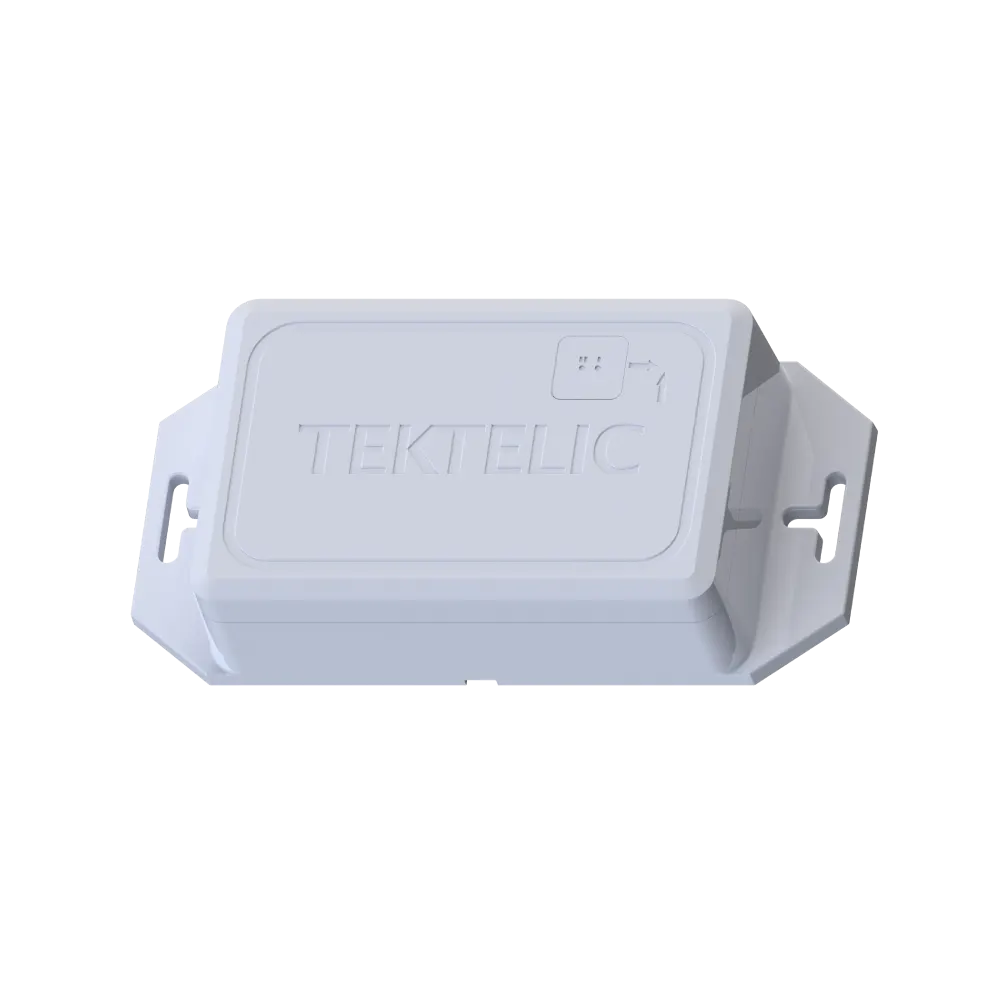 TUNDRA
TUNDRA sensor is an ideal device for monitoring the temperature of refrigerated or cold rooms. Cold rooms require constant cold chain maintenance to protect delicate goods. This sensor provides accurate and consistent temperature readings within a wide temperature range, from -40°C to +85°C. A good example of its use is food storage and refrigeration trucks moving supplies. The TEKTELIC TUNDRA Sensor is an excellent choice for a cold room. This battery-powered sensor is easy to install and operate. Its small size and wireless capability allow it to detect the temperature inside a freezer or refrigerator. It supports a store-and-forward mechanism and can store up to 3000 logged data entries. It can easily become a part of an IoT solution sending reports to mobile devices through wireless transmitters.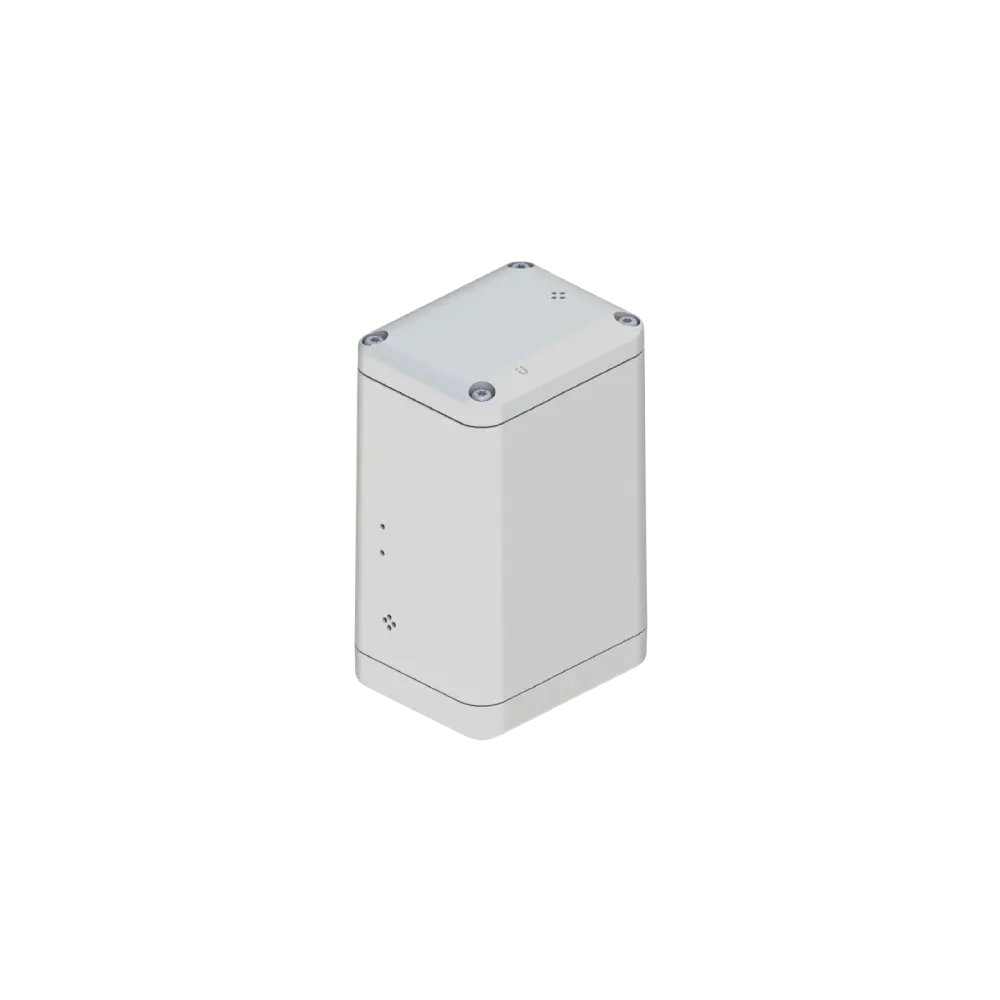 All the sensors mentioned and IoT, in general, can be a great help for your restaurant in terms of optimized operations, reduced costs, and increased customer satisfaction. So, if you really want to make your business in hospitality successful and increase the number of customers, you should consider IoT. To simplify your search for a provider, we strongly suggest you contact the TEKTELIC team and start working with us. We guarantee you support, help with a choice, and uncompromised quality.
Give a chance to new technology and see the results already!
Beltis, A. (2022). Robots in Restaurants: How Automation Can Change the Game – On the Line | Toast POS. Retrieved 20 June 2022, from https://pos.toasttab.com/blog/on-the-line/robots-in-restaurants
World Economic Forum. (2020). The Future of Jobs Report 2020. Retrieved from https://www3.weforum.org/docs/WEF_Future_of_Jobs_2020.pdf
To be informed about our
latest news 
subscribe to our newsletter