How to Reshape Agricultural Processes with IoT?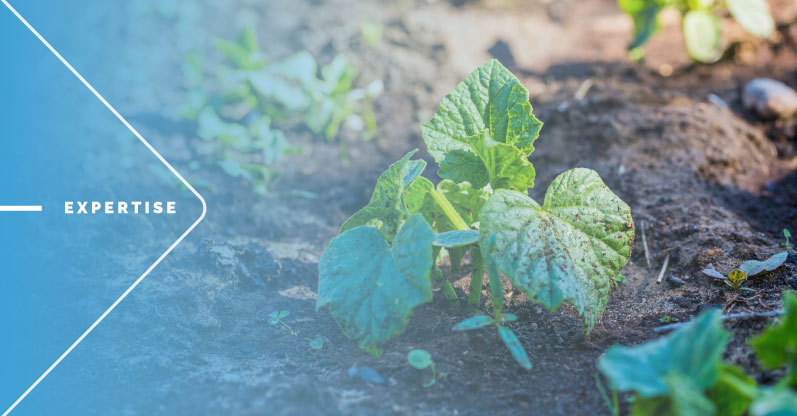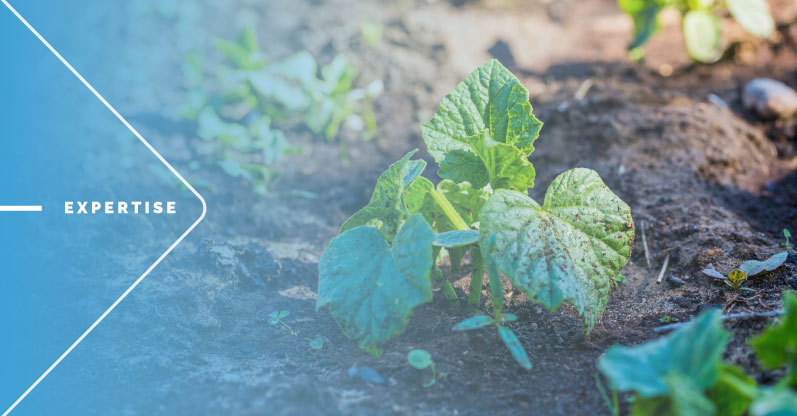 Do you need to use IoT technology in agriculture? Obviously, we don't know your exact case and the precise needs of your company but with 99% accuracy, you do need to implement an IoT-based monitoring system in smart agriculture in order to improve farming productivity and staff performance. Optimization of agricultural processes requires the use of Internet of Things (IoT) sensors to monitor and measure the state of different aspects of a farm. Precision farming sensors used in agriculture, IoT-connected devices, and artificial intelligence systems can improve farming practices, allowing farmers better control agricultural land, animal health, food security, and crop monitoring.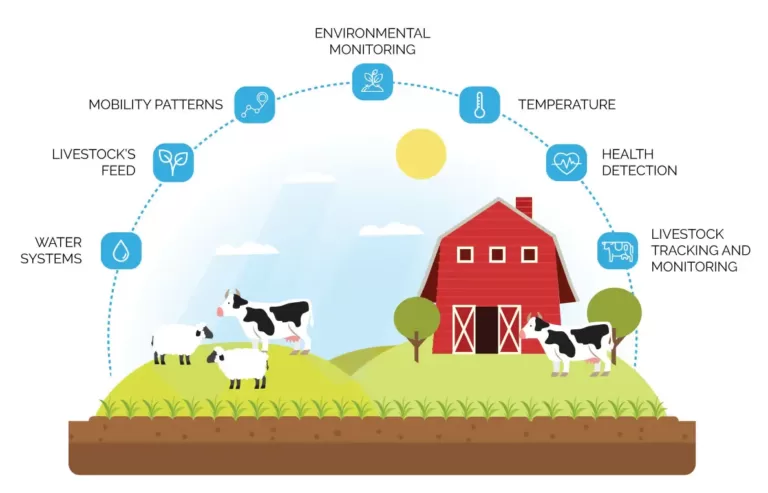 What Is IoT in Agriculture?
Speaking about the IoT and how can it reshape the smart farming industry, you need to understand what the Internet of Things (IoT) is exactly. In a recent study, more than 1,600 farmers in the U.S. were asked about IoT technologies and their readiness to invest in them. Overall, a study found that farmers had little knowledge about IoT and many heard the term "Internet of Things" or "IoT" for the first time. However, that didn't stop 68% of the farmers from asking questions about IoT, smart farming, and its difference from traditional farming.
The Internet of Things in the agricultural sector is usually applied as machine learning technology, which can monitor climate change, crop health, food production, crop spraying, cattle health, and many other things. Internet of Things system includes connected sensors, data analytics programs, and other agriculture IoT devices. An agriculture monitoring system using IoT is a solution, which can help both small and large farms with labor costs, real-time data analytics, cost-effective strategy, and optimal usage of natural resources.
Applications of IoT in agriculture
The use of smart devices in agriculture has numerous advantages and numerous option of the application. For one, they automate different processes in the production cycle, which means less manual work for farmers, which transforms time-consuming tasks into fastly performed ones. Additionally, smart farm sensors help in maintaining the quality of crops and increasing their growth capacity, which results in more crops, and finally better revenue. Among other benefits, connected systems help farmers monitor their crops and other assets without spending too much time figuring out how smart agriculture system using IoT technology works. The operation of an agriculture IoT system is really easy, so even if there are no technical specialists in your agriculture organization, you can easily integrate it and alert farmers on any action needed.
Internet of Things has revolutionized many industries. For example, in the agriculture industry, the installed number of IoT devices is projected to increase by 20 percent annually (IoT Solutions World Congress, n.d.). By 2024, there are estimated to be 225 million connected devices in agriculture (IoT Solutions World Congress, n.d.). For these reasons, the use of smart solutions powered by IoT in agriculture will grow exponentially. In fact, smart systems will become more prevalent in agriculture operations than in any other industry. It is projected that the installed number of IoT systems will grow nearly in a half by 2024.
Agricultural Monitoring
Agriculture technologies with IoT combine wireless sensors and cloud computing to collect big data from a variety of agricultural components. The collected data is then transmitted to a mobile phone or an application via a wireless protocol. With the use of predictive analytics, this technology can help farmers plan for future years and make better decisions about farm well-being and management.
Agricultural monitoring with IoT uses sensors to monitor various environmental factors, such as temperature, humidity, precipitation, soil health and moisture, cattle health, and more. These data can alert farmers to problems with pest control, the possibility of extreme weather conditions, and changes in atmospheric conditions, allowing them to act quickly and efficiently. The need of IoT in agriculture can also be explained by the need to reduce human error and provide farmers with actionable insights. It is possible to bring to life by maintaining historical records of environmental conditions. Its applications include tracking crop health, analyzing pest populations, and monitoring crop quality.
Soil Conditions Tracking
The most basic use of precision agriculture devices is monitoring soil conditions. The data collected from soil moisture sensors can help farmers understand the conditions of their crops and adjust watering and fertilizing practices for optimal growth. In addition, they can help determine custom fertilizer profiles. Besides, there are agricultural drones, which can detect insects dangerous to plants and crops, and immediately notify farmers.
Irrigation Control
One more popular application of precision farming technology is to control crop watering and the centralized irrigation system. Smart greenhouses usually can scan the conditions of a plant and notify farmers about the need to turn on the irrigators, or they can even trigger irrigators themselves if set this way. Such automation in the farming industry can help farmers to grow more crops without less effort. Additionally, crop production can finally be stable regardless of weather changes if irrigation is scheduled and adjusted by smart greenhouses.
Using the IoT, smart irrigation systems can be implemented. Sensors continuously monitor the water level and soil moisture, then send the values via a mesh network or mobile data communication 4G/LTE networks. The data is then processed by an intelligent software application that analyses the real-time data and activates controllers according to the results. Once the system is running, the farmers can easily view the results using their mobile devices and analyze their system's performance.
Food Supply Monitoring
In order to optimize and create an efficient environment for cattle, it is necessary to supply animals with food and water on time, as well as monitor their health. So, with IoT technology, farming people will certainly know when animals need more food when they need to see a veterinary, and so on. In the agricultural sector, cattle health care is one of the most important aspects since animals are the most expensive "asset" for farmers, and to lose one because of insufficient feeding or missed vet appointments can cost thousands of dollars.
Agricultural Management
Agricultural management with IoT can make a world of difference in the lives of farmers and the agriculture sector in general. By reducing manual labor and allowing farmers to monitor specific operations and statuses in real-time, IoT enables farmers to focus on strategic management and positioning their products in the market instead of dealing with minor details in farming practices as it was usually done in traditional farming. These systems also offer farmers increased productivity and lower input costs while enabling them to improve their efficiency and traceability of crop production.
Agricultural management with the next generation of IoT has the potential to fully transform the industry. It can improve farm productivity and yield by putting data behind farmer intuition. For example, the technology can let farmers know when to monitor the availability of water, how much fertilizer to apply, and which ewe to check during lambing. What is more, a smart farming initiative is greatly supported on a governmental level. For example, the Victorian Government has committed to driving the adoption of digital technology in agriculture and encourages farmers to harness this opportunity (Agriculture Victoria, 2018).
Farm Productivity Management
IoT technology is enabling farmers to increase the productivity of their farms by using data to better monitor crop growth and detect pests. Farms can also improve animal health and safety by using IoT sensors to track livestock vitals, location, and reproductive patterns. As a result, they will not lose as many animals due to illnesses. With accurate data about the condition of each animal, they can more effectively administer treatment and isolate sick animals from their herd.
With the use of IoT technology, farmers can track soil quality, air humidity, and even livestock health. With data collected on food production, farmers can more accurately predict crop volumes and plan distributions. They can also prevent losses of crops and livestock by knowing the volume of their productions in advance. Furthermore, farmers can avoid wasting resources and minimize losses of yields by detecting anomalies in crop growth and livestock health.
IoT is making it easier to connect farming equipment to the internet. Aerial drones can collect data about soil composition, crop yield, pest presence, and more. Farmers can use the information collected by drones to make informed decisions about fertilizer and pesticide use. The collected data can be processed centrally using IoT agriculture platforms. This allows farmers to use less manual labor while increasing crop productivity.
What is Important to Consider before Implementing IoT into a Smart Farming?
The growing concern of limited natural resources and shrinking lands has prompted farmers to adopt IoT for farming. With these technologies, farmers can cultivate more efficiently, use limited resources wisely, and produce more with less manpower. Smart farming technology is becoming increasingly affordable and reliable, so the benefits of smart farming are clearer every day and they are far-reaching. At the same time, there is a need to consider several points before the implementation.
Security Architechture
Monitoring the resources with IoT requires a strong security architecture. Its internal systems must be protected from hacking, which may compromise the safety of data and control of autonomous devices in the agriculture industry. Another key challenge to smart farming is the safety of data transmission between agricultural facilities. It needs to be secure, reliable, and fast enough to avoid disruption during bad weather conditions. Fortunately, efforts to create unified standards are ongoing; 5G networks may solve the connectivity problem as well. The main point here, in turn, is to choose a reliable provider, which can ensure the safety of data transition within one company or several agricultural providers.
Robotics
Agricultural IoT can also enhance robots to improve and facilitate some of the farming processes. These smart devices are becoming increasingly common in the agriculture industry and can automate most of the tasks that were previously performed by humans. Robotics, for example, can help farmers harvest crops more efficiently, save on labor costs, and create higher quality products. However, even considering all of these undeniable benefits, sometimes robotics is not a good fit for smart farming since they may not be prepared for emergency situations. Besides, robotics is usually expensive and small farming enterprises cannot afford them. On the other hand, IoT technology is relatively cheap and affordable, so it is a much better choice, especially for those companies, which have a limited budget.
Connectivity Issues
The focus on agriculture and broadband has increased in North Carolina over the past few years, and many organizations are participating in different facets of the discussion. The Broadband Infrastructure Office (BIO) recently toured farmers in eastern N.C. in conjunction with the NC Farm Bureau Federation and held a Broadband 101 training for the association's members.
It turned out that many respondents reported having no access to the Internet at their farm offices. Moreover, around 70% of respondents never visit cooperative extension offices or community sites (NCDIT, 2020). For those who do gain access to the internet off-site, the most common venue is someone's home. In rural areas, however, there are pockets where there is no connectivity at all. And 57% of respondents report that they have wireline service but not satellite service (NCDIT, 2020). This lack of connectivity is especially problematic for those who rely on GPS systems and other farm technologies. That is why it is more than necessary to choose a connection network, which will work regardless of general cellular networks in the city or wi-fi connection. One such is the LoRaWAN network, which is reliable and can operate in different areas.
What are TEKTELIC Agricultural Devices?
TEKTELIC offers several agricultural devices with different applications. TEKTELIC KIWI and CLOVER Sensors are such devices. Both devices can be used to monitor soil moisture and air temperature. Depending on the needs of farmers, you may choose KIWI (which can be mounted on poles, vines, or trees) or CLOVER (which can be mounted on the surface). The unit comes with pre-installed batteries for long-term use. Deploying KIWI and CLOVER Sensors is a simple process that includes connecting the probe to the device, burying it, and waking up the unit from sleep mode. The IP67-rated enclosure is designed to withstand the outdoors and can last for up to 10 years. These sensors can also be a part of the TEKTELIC end-to-end solutions, which include application and gateway.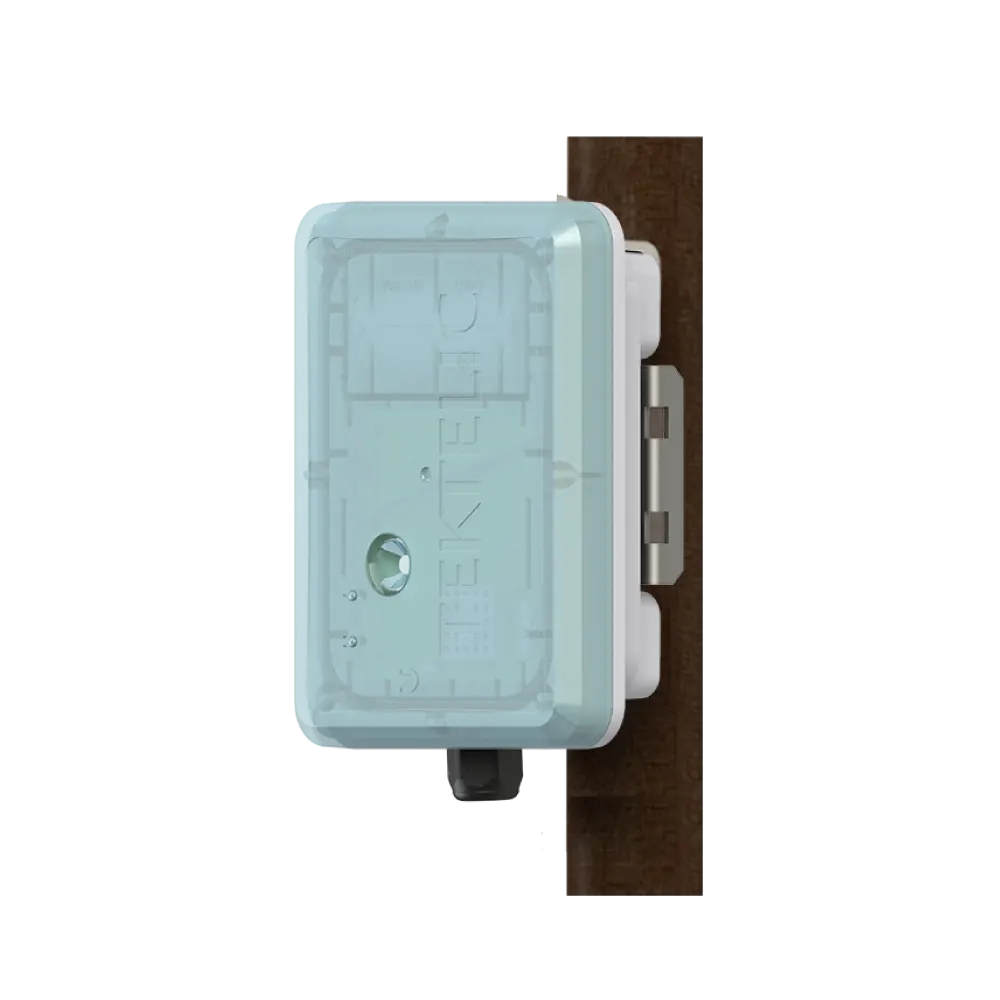 Additionally, TEKTELIC offers a range of LoRaWAN Gateways for agriculture. All TEKTELIC gateways are carrier-grade, which means they're designed to withstand a variety of deployment environments. For example, TEKTELIC KONA Mega Ex Gateway is ATEX-certified to ensure it's suitable for outdoor deployment. It can be used in a variety of environments, including farms, greenhouses, cattle ranches, and other areas. What is more, it has geolocalization support, which is of huge importance in the agricultural sphere.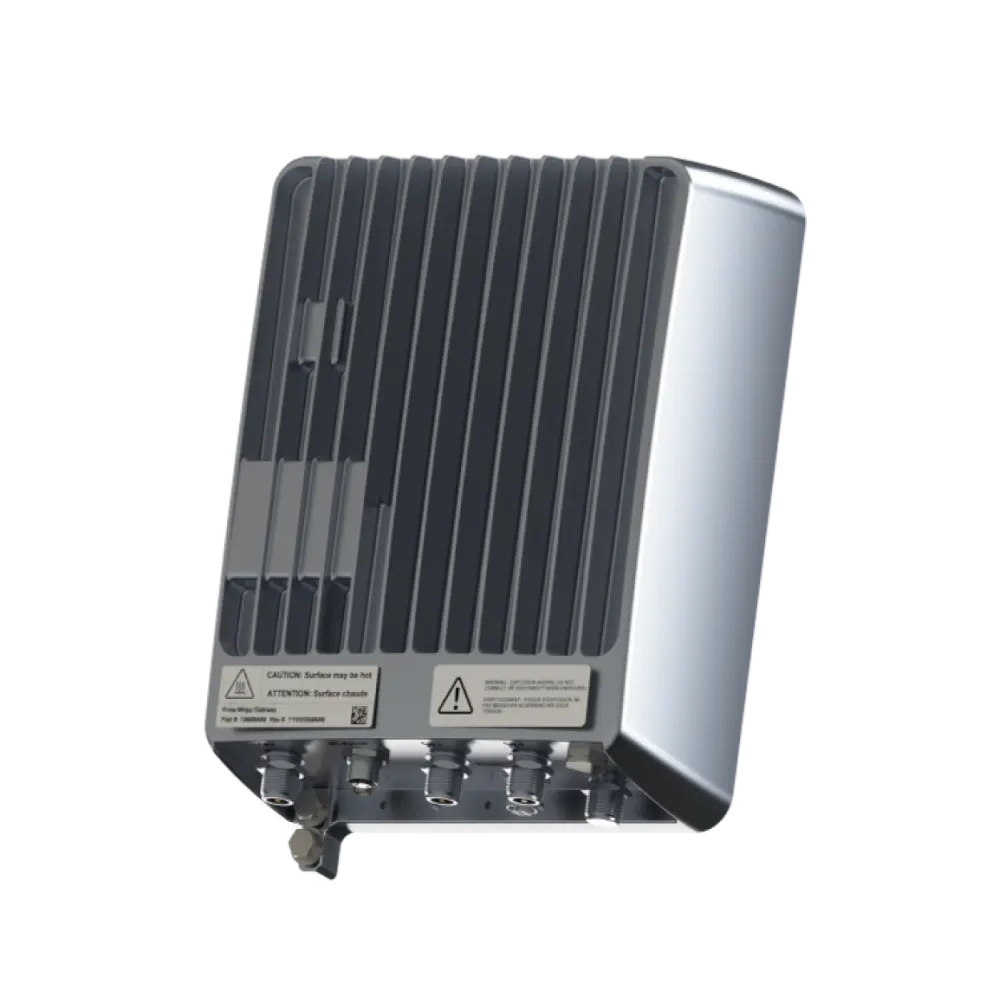 Agricultural management with IoT is becoming more popular among agriculturalists as they realize how much it can improve their bottom line. The possibilities are limitless and countless. Smart solutions for agricultural operations can streamline agricultural operations by combining devices and sensors in the field with an intuitive dashboard. The data is automatically collected from the sensor devices and stored on a cloud platform for remote monitoring. The data can also be used for crop prediction. Using this technology, farmers can make more informed decisions about their crops and help mitigate climate change. Combined with the benefits of the smart farming concept in general, IoT is transforming the agricultural industry.
Of course, not every smart agriculture solution is suitable for every farmer, so it may be necessary to build a customized IoT solution, and here TEKTELIC is ready to help. So, what are you waiting for? Get your hands on the latest IoT technologies today! It's worth a look!
Contact the TEKTELIC support team for further information via email at info@tektelic.com or just fill out the contact form.
Agriculture Victoria. (2018). Digital Agriculture Strategy [Ebook]. Melbourne: Department of Economic Development, Jobs, Transport and Resources. Retrieved from https://agriculture.vic.gov.au/__data/assets/pdf_file/0006/567051/Digital-agriculture-strategy-2018.pdf#:~:text=The%20Victorian%20Government%20is%20working%20to%20ensure%20that,and%20building%20digital%20capability%20in%20Victoria%E2%80%99s%20agriculture%20sector.
IoT Solutions World Congress. IoT Transforming the Future of Agriculture. Retrieved 17 May 2022, from https://www.iotsworldcongress.com/iot-transforming-the-future-of-agriculture/#:~:text=BI%20Intelligence%20survey%20expects%20that%20the%20adoption%20of,being%20slightly%20over%20%245%20billion%20back%20in%202016%29.
NCDIT. (2020). Internet Connectivity and Farms in North Carolina [Ebook]. North Carolina Department of Information Technology. Retrieved from https://www.ncbroadband.gov/media/226/open
To be informed about our
latest news 
subscribe to our newsletter