How to Use Smart Metering for Big Data Analytics?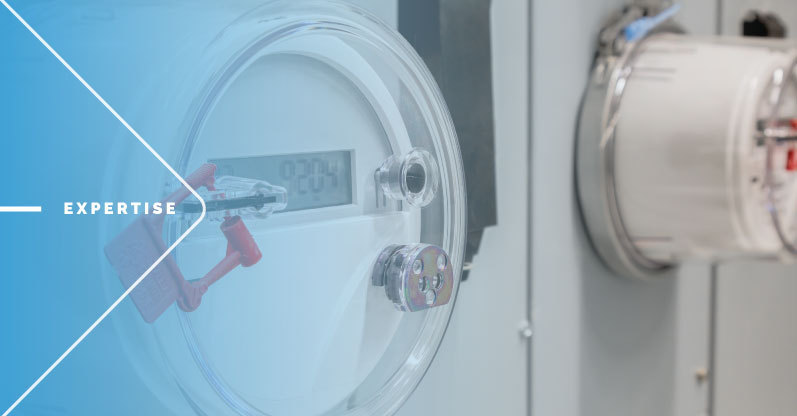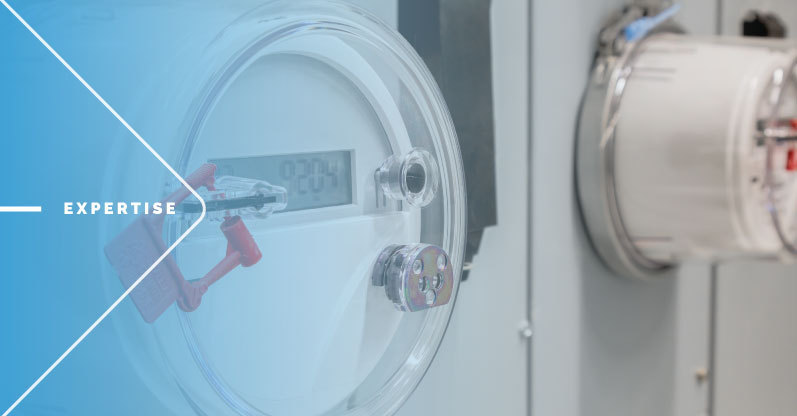 Smart meter data analytics is gaining more and more popularity these days as it contributes to a range of things. You can use this operational data for forecasting energy consumption, demand response, machine learning algorithms, and security alerts, among other uses. But you need a data analytics platform that can handle multiple use cases without disrupting the data analytics process. That means you need a big data platform that can operate in real-time and process massive data inflow.
Customer Segmentation
The deployment of smart meters has grown significantly in the United States over the past several years, particularly among private utility companies. These meters integrated into modern power systems, which can be installed remotely, can generate more valuable data annually than conventional meters. In the US, energy providers are beginning to understand the value of smart meters and the importance of customer segmentation in big data analytics as it simplifies managing electricity consumption for residential customers and distributed energy resources in general.
Water and energy companies can use smart meter data for customer segmentation analytics, which allows them to tailor demand management strategies to meet specific customer needs and keep water and energy usage on the optimal level. It is also possible to use data generated to identify patterns of water usage among different customer segments. For example, water companies can adjust their, so-called "water plans" to certain segments based on the characteristics of their consumers and load forecasting. Smart meters can be used for customer segmentation analytics to create individualized plans based on the underlying patterns in water and energy consumption. Utility companies will only win on this since consumption data analytics will not only fasten the process of sorting consumers based on their preferences but also increase their satisfaction with the services provided.
Support of Deployment
The deployment of smart meters is accelerated due to government support and policies. Smart meters are being installed in residential, industrial, and commercial settings for big data management, supervisory control, load management, and predictive maintenance. Smart meter deployments in such big countries as China and the United States have significantly increased the demand for communication technologies in utility companies and advanced metering infrastructure. Smart meters are a great source of big data, so there is a whole range of ways how smart meters can be used for customer segmentation.
Possible Challenges
One of the major challenges of big data technologies is the security of all the data in transmission lines. If the data flow is not protected and transmitted without encryption, it can be dangerous to customer privacy and lead to missing data. Сollected raw data provides detailed information about customers' consumption habits, energy management, distribution network, energy efficiency, and data mining algorithms. With this in mind, data acquisition should be anonymized and the smart grid should be secured with several layers of farewell to prevent any chance of historical data leakages or disclosure. That is why we suggest choosing those data transmission devices and smart meters, which immediately encrypt data collected and secure the data communication process.
Forecasting
The use of smart meter data in demand response and forecasting applications enables utility companies to manage peak and erratic loads more accurately. This information helps to understand customer behavior and plan resources. By analyzing this data, utility companies can determine when to increase or reduce their rates, and implement demand response programs to reduce wasteful water or energy consumption. Data analytics techniques keep developing and there are more and more forecasting options they can bring.
Real Use Cases
Big data analysis is applied in many spheres already and smart metering data is already used to increase water and energy efficiency. For example, the Low Carbon London project, which involved 5567 households in the city, utilized smart metering for analysis and it gave the necessary smart meter analytics to optimize ventilation (London Datastore, 2015). Another example of advanced metering infrastructure data analysis was conducted on 3534customers during a dynamic time-of-use energy price scheme in 2021 (Guerrero-Prado, Alfonso-Morales & Caicedo-Bravo, 2021). The aim of this analysis was to gain valuable knowledge from the raw data and support data-driven decisions and decision-making. Smart meter data analytics can provide utility companies with valuable insights into their customers' behavior, helping them improve efficiency and power quality transmission.
Necessary Infrastructure Components
The smart metering infrastructure has to include a range of components to positively influence heterogeneous data processing, cloud computing, and energy management. Smart meter data analytics infrastructure necessary for forecasting includes:
Smart grid;
Data storage;
Data collection sensors;
Machine learning system.
Smart Grid
A smart grid is a crucial component for building big data architecture. A smart grid allows the installation of large numbers of smart meters and measurement devices. In addition, a smart grid must also manage other data sources, such as energy markets, geographic information systems, and demographic big data collected.
The use of data from the smart grids can benefit metering forecasting. This technology allows utilities to create a more accurate forecast by analyzing generated data from multiple sources. This collected raw data can then be used to test new forecasting methods and make adjustments to current models. In addition, the use of real-time data analytics in smart metering allows utilities to determine their optimal energy mix. Smart grids also allow utilities to forecast energy demand in real-time.
Ultimately, smart grids in metering forecasting can help utilities lower their costs. Using smart grid technology can help power companies prioritize electricity for first responders and hospitals. In addition to smart grids, it is also possible to use customer-owned power generators to produce power in times when utilities don't have any. This helps keep essential services running during unexpected events.
Data Storage
When using a smart meter, you're likely to collect a lot of big data. This smart energy data can be used for a number of applications, including big data analytics for customer segmentation and demand response programs. To get the most from your unstructured data, you should consider storing it in a centralized location. However, if you have several meters for water and electricity consumption monitoring, you can also keep separate data storage for each one. That way, you can compare the big data analytics from each meter and see how well it performs in different scenarios.
Data Collection Sensors
The future of metering is being shaped by integrating smart sensors into big data analytics systems. Sensors are becoming more important because they can provide market data on gas, water, and electricity consumption to help the system better predict the amount, which will be used in the upcoming months. Big data analytics using smart sensor technology include control instructions and usage patterns. The data collected can be analyzed for customer behavior analysis, energy generation optimization, and power system security. The use of smart sensors can also facilitate predictive maintenance and fault detection, two important steps in power quality.
Using data from sensors in metering forecasting allows utilities to use this information to make better decisions. Using multivariate data collected by sensors can help the system predict failures. In addition, machine-learning algorithms can learn how the system normally behaves and spot any anomalies, which can trigger an alert for the end-user. Once the forecasting system has learned how to predict future conditions, it can be used to optimize energy consumption by providing information to the end-user.
Machine learning system
This machine learning approach reproduces the big data of three different flow periods. Traditionally, electric utilities have relied on the monitoring of energy flows at high and medium-voltage levels without adapting as the machine learning function was absent. Thanks to the introduction of smart meters, they can now obtain more detailed information on consumer consumption of common and renewable energy. Smart meters enable electric utilities to analyze the smart grid and estimate the state of data integration more accurately.
What are the Benefits of Smart Meters Forecasting?
Smart meter forecasting can bring a lot of benefits to utility companies and common users. For example, energy consumption data from smart meters are increasingly used for metering forecasting, a vital part of the process of power generation planning. The ability to predict energy consumption is valuable for decision-making and for improving the predictability of forthcoming demand to energy providers.
Better Decision-Making
Smart metering infrastructure can produce more reliable and accurate meter usage data than similar infrastructure without a smart grid. It can assist customers by letting them choose the most cost-efficient rate options and even identify possible problems with equipment. The energy-structured data can tell you a lot about your operations, schedule, and even your personal habits. This information helps utilities and customers make better decisions on energy use and other related features.
Optimized Operation
A more accurate understanding of big data will enable more efficient decision-making. For example, real-time monitoring of oil flow will help refinery operations increase their efficiency. Additionally, real-time monitoring of multiphase flows will reduce operating and maintenance costs, which is another major benefit. Using sensors in this manner can make multiphase flow meters more optimized.
Increased Connectivity
Smart metering analytics also helps utilities face and overcome challenges arising from the decentralization of the systems. Smart grids provide the ability to improve customer engagement through proactive notifications and load forecasting. Furthermore, they help utilities provide new services that have a direct impact on customers. As a result, smart metering systems help utilities deliver new services to consumers, such as preventive maintenance of distribution assets, circuit quality analytics, and load profiling.
Demand Response
To understand how to use demand response in smart metering for big data analysis, it is important to know the characteristics of load profiles from different consumers. In order to create an appropriate model, load profiles must be characterized in terms of volatility and profile. This analysis requires reliable data from smart meters. For this purpose, the use of a big data analytics algorithm is critical. The use of this algorithm is beneficial to energy companies that want to reduce costs and improve their customer satisfaction.
The benefits of demand response in smart metering go beyond the ability to reduce your power bill. It is an economic rationing system based on data from smart meters. Obviously, some consumers can opt-out of this system through price incentives, while the other type would involve rolling blackouts during peak load periods. The first step here is to identify which consumers would benefit from demand response. This is a process in which a utility will identify its highest and lowest-demand periods. In addition to this, smart metering can also offer operational flexibility. By targeting a specific group of consumers, utilities can make informed decisions about the type of service to offer.
Impact on Load Management
The application of demand response in smart metering requires a number of data services. Apart from enabling the creation of smart energy demand forecasts, it can be used to implement load management. Furthermore, this technology can assist in designing and implementing response programs, including incentive-based and price-based approaches.
The demand response potentials of different appliances can be estimated using two methods: linear regression and piecewise linear regression. The optimal method for selecting the control group is based on the best estimate of the baseline load profiles of the control group. The optimal model requires minimizing the difference between the control and load profiles.
Impact on Power Prices
The benefits of the smart metering stem from the consumer's ability to respond to TOU price signals. The analysis assumes that three TOU price periods (off-peak, mid-peak, and on-peak) are constant over the analysis period. Consumers can reduce their consumption by postponing large tasks or switching part of their consumption to alternative renewable energy sources. In this way, the electric power system can lower its prices for everyone.
Impact on Real Estate Industry
The commercial real estate industry has already noticed a dramatic shift in the way it handles energy. With the introduction of smart meters, commercial properties can use demand response programs to reduce their energy costs while keeping tenants happy and satisfied. These programs have become more popular in recent years due to the many benefits they provide.
According to a report published by the SEPA, demand response programs in the commercial and industrial (C&I) segment have made a contribution to the DR capacity by more than 13 gigawatts a year (SEPA, 2019). With the help of a smart meter, commercial properties can choose to reduce their energy use during times when prices are highest and energy is cheapest. These programs also help building owners and managers save money by reducing peak load when buildings draw the most energy from the energy grid. With these new programs, utilities are taking note of their benefits and are offering more flexible energy management programs to their customers.
Protection Alerts
When using smart meters for big data analytics, companies will have an access to security and safety alerts, which can significantly increase reaction speed on the arising issues. These alerts can be used for various purposes including customer segmentation, demand response programs, forecasting, and more. Big data analytics can also help utilities identify the interdependence of critical operations and infrastructures.
Important Factors to Consider
Smart metering systems are essential for intelligent buildings and are a necessary part of the smart grid. They provide service providers and consumers with instantaneous metering information, helping them to adapt their power consumption behavior. Smart grids also rely on smart metering devices to balance power generation and tailor it to demand. But as these systems are connected to a global network, it is necessary to consider their design, security, and privacy requirements.
Privacy
For some people, the privacy of data from smart meters is a major concern, particularly sensitive data on energy consumption. While smart meters are typically used to help utility companies manage customer accounts, the data from these devices can also reveal valuable consumer habits. This makes it essential to ensure that data from smart meters is encrypted and transmitted securely. Using public key infrastructure (PKI) to secure messages is one solution. Using this technology, energy companies can ensure that all messages from smart meters are secure and that no third party can access the data or credentials.
Security
A key principle of smart metering is maintaining user data security. Thankfully, security alerts for smart meters are now available. To ensure security, a smart meter can't be assigned to a single account. To avoid a meter being assigned to a malicious party, utility companies use a pre-shared key. This key is used to verify the device's unique ID. Then, a service operator needs to authenticate the device. In such a way the security level of the devices is high.
Design
The key to making smart meters secure is security by design. This involves designing the systems so that no single component is vulnerable and every single user's data is private. This ensures that no one can manipulate or modify the data on the meter. By designing the system with this in mind, the risk of a breach is minimized.
What are the Available TEKTELIC Offers in Smart Metering Market?
TEKTELIC is an innovative supplier of IoT devices and solutions for a range of different industries. From industrial IoT to smart agriculture, TEKTELIC solutions can help companies build the future of connected and intelligent systems. TEKTELIC offers many different products for smart cities and other industries, including smart metering.
TEKTELIC IoT Gateways
TEKTELIC IoT gateway products address IoT applications around the world. With coverage of all major ISM bands, TEKTELIC gateways can be deployed quickly and easily in any country. They are also designed for low power consumption and high data rates, making them ideal for a variety of applications.
Additionally, some TEKTELIC gateways such as KONA Mega IoT Gateway and KONA Mega Ex Gateway are designed to support communications in two different frequencies at the same time. Their patented dual-mode technology allows them to transmit and receive information at the same time, while other companies' gateways must suspend transmission in order to receive data. Our gateways also feature robustness. For example, TEKTELIC gateways are designed to function reliably in varying temperatures.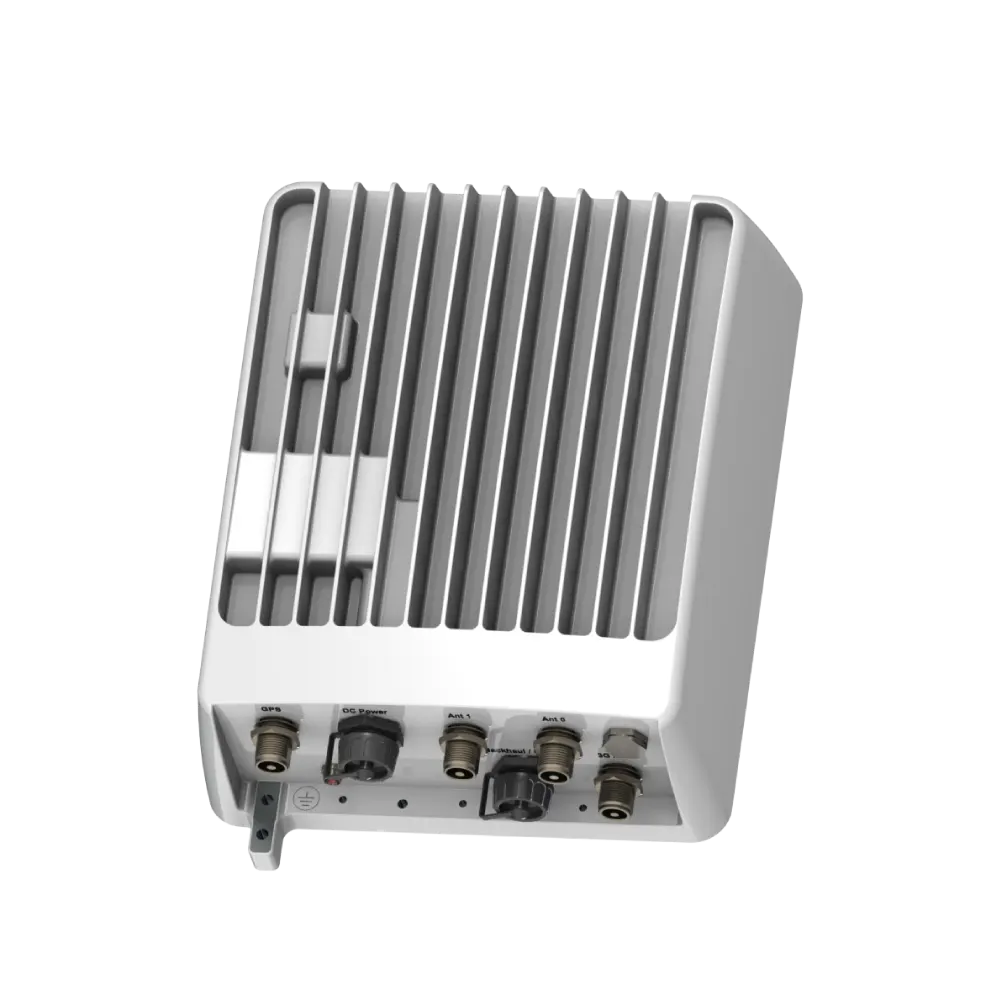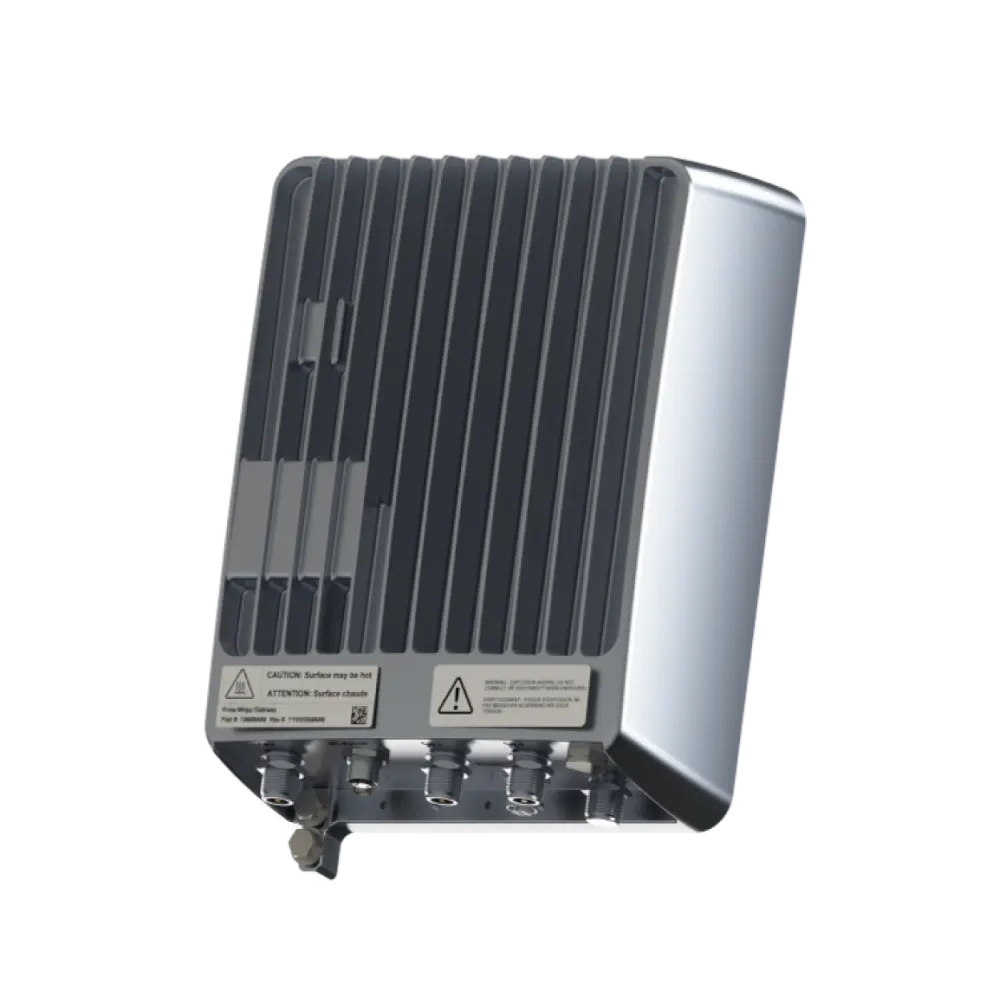 TEKTELIC gateways operate based on LoRa technology. LoRaWAN is a wireless standard that allows for low-power wireless transmission. The LoRa network is currently being launched for utility applications, including smart metering and smart city infrastructure. LoRaWAN technology is used in municipal applications such as leak detection, gas safety solutions, smart metering, power consumption monitoring, and critical asset monitoring. TEKTELIC IoT gateways for smart metering support the LoRaWAN protocol as well, sustaining effective performance.
TEKTELIC Sensors
TEKTELIC sensors for smart energy and water metering are becoming the new trend in the smart metering industry. The LoRaWAN-based devices are highly configurable, enabling users to control individual sensors, thresholds, and timing intervals. They can be used in any industry, such as agriculture, healthcare, and building management.
TEKTELIC COMFORT and VIVID sensors, in turn, have four major functionalities: light detection, humidity detection, temperature detection, and leak detection. These sensors are ideal for monitoring the indoor environment in order to optimize utility usage. They report temperature, relative humidity, light, and leaks, and VIVID additionally detects motion, notifying whether doors or windows are open or closed. In addition, these sensors are equipped with an integrated three-axis accelerometer.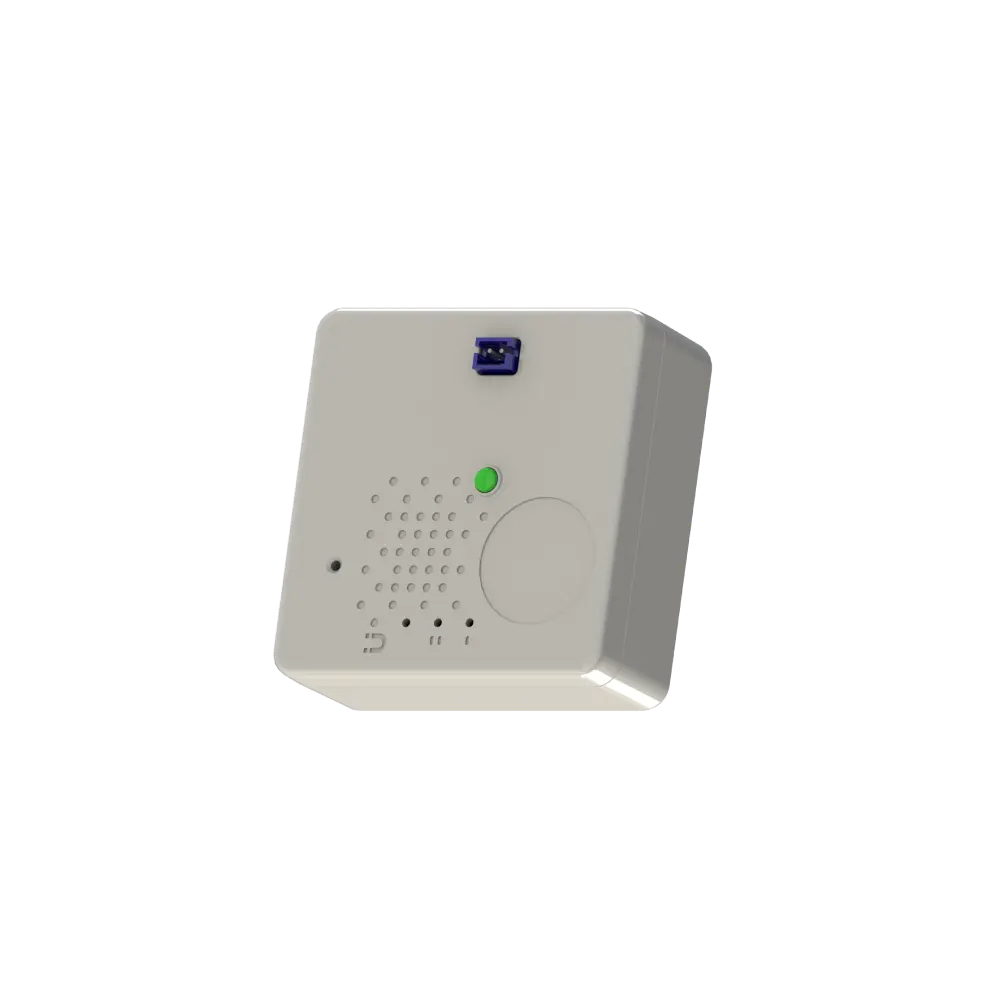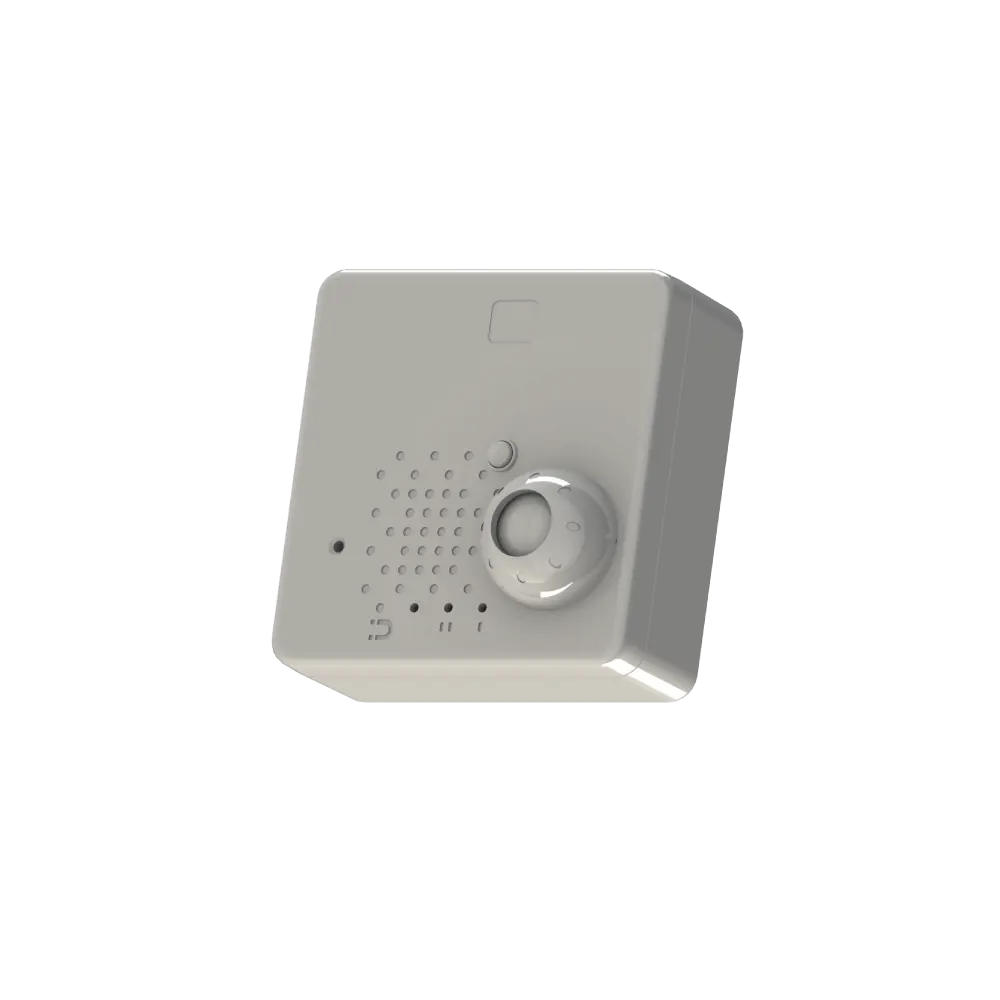 Summing up
Smart meter data has many uses for big data analytics, as you have probably noticed. It allows utilities to see which customers are most likely to switch over or stay on a plan. It can also be used for forecasting and demand response programs. Customer segmentation can help utilities better understand their customer base and improve their service.
With the help of smart meters, utilities are able to track their customers' energy usage patterns. They can also encourage customers to conserve energy by reducing their electricity use during summer. These utilities can even offer cheaper electricity during the night when demand is highest due to cooling needs. Smart meters are part of a smart grid, allowing two-way information flow to the power grid.
As more smart metering infrastructure is installed throughout the world, more utilities are turning to smart metering for big data analytics. Not only can these insights help utilities run more efficiently, but they can also empower individual customers and improve overall reliability. Smart metering data analytics provides a wealth of potential, and utilities need to take advantage of this technology. so, if you want to optimize your metering system as well, don't hesitate to contact us via email at info@tektelic.com.
Guerrero-Prado, J. S., Alfonso-Morales, W., & Caicedo-Bravo, E. F. (2021). A Data Analytics/Big Data Framework for Advanced Metering Infrastructure Data. Sensors (Basel, Switzerland), 21(16), 5650. https://doi.org/10.3390/s21165650
London Datastore. (2015). SmartMeter Energy Consumption Data in London Households. Retrieved 14 June 2022, from https://data.london.gov.uk/dataset/smartmeter-energy-use-data-in-london-households
SEPA. (2019). SEPA Report: The Next Generation of Demand Response. Retrieved 16 June 2022, from https://sepapower.org/knowledge/sepa-report-the-next-generation-of-demand-response/
To be informed about our
latest news 
subscribe to our newsletter