Industrial Internet of Things (IIoT) Solution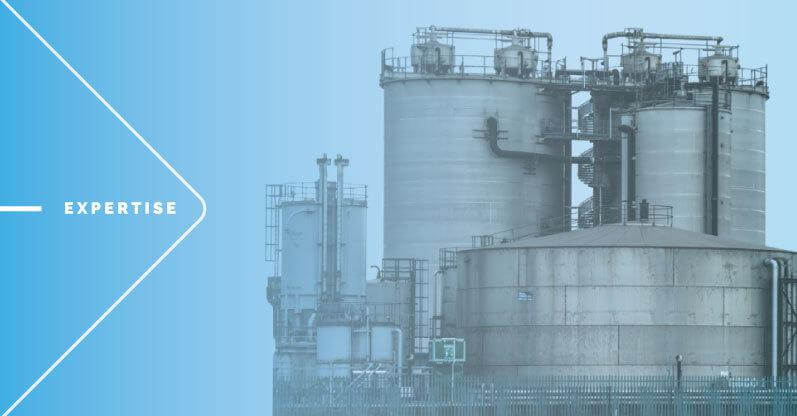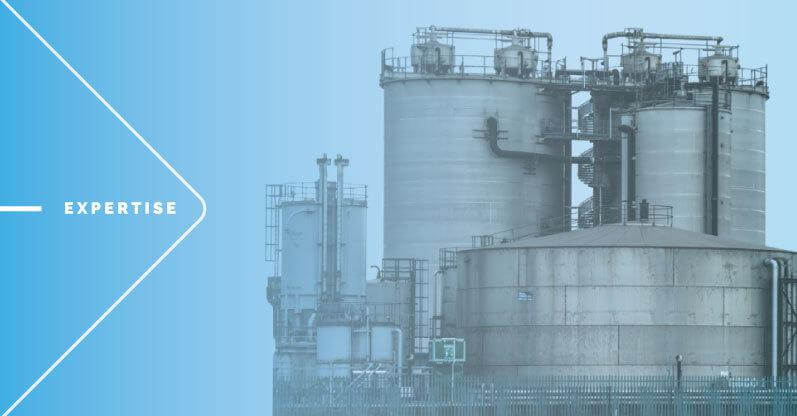 A smart city is characterized as one that connects physical, actionable information technology, social infrastructures, and commercial infrastructures in order to harness the city's collective intelligence. Large-scale deployment of the Industrial Internet of Things (IIoT) makes a city smart (especially through machine-to-machine and human-to-machine communications). The sensing-actuation arm of the Internet of Things, Wireless Sensor Networks (WSNs), easily integrate into urban infrastructure, producing a "digital skin" over it. The data is exchanged across a variety of platforms and apps to create a city-wide Common Operating Picture (COP).
The Internet of Things (IoT) idea makes use of a variety of ubiquitous services to allow smart city deployments and remote monitoring all over the world. Industrial IoT Solutions (IIoT) open new possibilities, such as the capacity to remotely monitor and manage devices, as well as analyze and act on data from multiple real-time traffic data streams. As a result, Industrial IoT devices are transforming cities by improving infrastructure, generating more effective and cost-effective municipal services, and increasing citizen safety.
LoRa, in turn, being the network, on which all of the IoT solutions are based, is a low-power wireless technology that may be used in wide-area networks for Internet of Things applications (LoRaWAN®). The technology's benefits in view of the fourth industrial revolution, include long-range, minimal battery usage, and secure data transfer. LoRa was designed for Industrial Internet of Things (IoT) devices in regional or global networks. This method allows for seamless device interoperability without the requirement for a time-consuming setup. Among the services targeted are home energy monitoring, alarm systems, remote health monitoring, transportation, environmental protection, and others.
What is Industrial Internet of Things (IIoT)?
What is IIoT? The Industrial Internet of Things definition is pretty simple. Basically, it's a technology that allows industrial equipment to connect machines to data acquisition systems. It is a creation of edge computing to prevent maintenance issues, reach improved efficiency, and generate actionable insights from IIoT data to provide the best experience to manufacturing customers. Advanced big data analytics help IIoT devices improve accuracy, efficiency, and cost of inventory management and equipment performance. IIoT technologies include computers, smart sensors, and machines for manufacturing, agriculture, and mission-critical applications. Examples of applications of IIoT include alerts for malfunctioning equipment in factories, monitoring livestock remotely, and managing utility systems, specifically electric utilities providing managers with actionable insights.
What are the Best IIoT Applications?
The Industrial Internet of Things (IIoT) is a technology that connects machines and machine data to the Internet. This technology can improve the efficiency of production lines by monitoring energy consumption and predicting machine failure, so repairs will be planned and don't affect the production cycle. The use of IIoT devices can also help industrial IoT companies with their supply chains. Predictive maintenance with advanced analytics can reduce downtime and improve operational efficiency, and equipment effectiveness, reduce costs, detect threats in advance, ensure product quality, and improve safety which are all advantages for industrial companies.
IIoT also enables organizations with production monitoring for the early detection of equipment failure. When Internet of Things companies can track inventory and production cycle, they can improve process performance and widen business opportunities. IIoT technologies can also reduce human error in asset condition monitoring and maintenance programs. By monitoring processes and machines, IIoT can reduce the need for manual labor. By reducing human error, IIoT software can save both money and time, ensuring overall equipment effectiveness. The IIoT insights also reduce downtime, as predictive maintenance can help companies reduce risks of unexpected breakdowns. Advanced analytics can also enhance worker safety in industrial sectors.
The IIoT projects rely on connected sensors to collect data and deliver it to distributed control systems. These IIoT systems include industrial assets, industrial equipment, industrial applications, and, possibly, artificial intelligence with agricultural machinery. These machines are connected to the Internet to analyze data and make decisions. IoT projects can help asset-intensive companies improve their productivity by optimizing their process performance. For instance, an IIoT solution can alert users to problems with equipment in a factory or farm, and control some of the industrial processes remotely.
Industrial IoT devices are a huge part of the fourth industrial revolution, referred to as Industry 4.0. It is an integral part of production processes and cyber-physical systems. IIoT software allows industrial devices to make decisions and automate tasks based on real-time data collected from smart sensors and other information sources. As a result, Industrial IoT solutions are vital to creating connected environments and data acquisition ecosystems. Such a digital transformation is expected to boost the revenues of device manufacturers in the oil and gas industry, improve product quality, and lower costs.
Smart Factory Application
Smart Factory – the production technique used by smart factories – is the most optimal implementation of technology originating from the fourth industrial revolution. The smart factory does not include distributing a single piece of software over the whole shop floor and expecting to see instant benefits in the manufacturing process or performance management. A combination of several Industry 4.0 technologies contributes to smart production optimization. Industrial IoT solutions based on robust and purpose-built data-integrated solutions can assist manufacturers in overcoming the major problems of the smart factory.
Smart Warehousing
The warehouse of today is much more than just a place to store goods. Utilizing the newest technologies and Industrial IoT solutions, as well as advanced automation in warehouses, companies can improve safety in the data center, lower maintenance costs, and reach the industrial edge. A "Smart Warehouse" provides comprehensive data visualization, lowers the complexity of legacy systems, enhances operational effectiveness in industrial sectors, and boosts industrial production.
With substantial advancements in information technology and operational technology, the Industrial Internet of Things (IIoT) is driving transformative change in industries. Automation and digitalization are driven by operational technology such as IoT-enabled smart devices, robots, and remote monitoring devices. Industrial IoT and smart warehousing enable industrial businesses to manage operations more cost-effectively while maintaining high quality.
Predictive and Remote Maintenance 
Industrial IoT provides limitless opportunities in manufacturing and other types of sectors, not only for improving value-chain efficiency but also for remotely controlling the health of your machine-learning infrastructure and predicting maintenance costs. It is simply a minor step from remote maintenance to predictive maintenance. Technicians may not only remotely monitor the status of in-service equipment thanks to a mix of IoT and machine learning, but the equipment with advanced analytics also self-estimates when maintenance should be conducted as it can detect threats before they become a major problem. Because activities are performed only when necessary, this method offers cost reductions over regular or time-based preventative maintenance.
Besides the benefits of using IoT applications for better manufacturing, it also helps companies make more informed business decisions about their operations. Its use in production facilities helps companies improve time and accuracy. It also enables them to identify problems earlier. In addition to reducing operational costs, IIoT can improve quality control, and supply chain traceability. Various applications of industrial IoT range from energy management to predictive maintenance.
The Industrial Internet of Things can be used in many industries, including government, healthcare, and smart cities. It can also be used in retail and facility management, enabling companies to identify potential supply chain bottlenecks and reduce downtime. By connecting machines to information systems, companies can gain an in-depth view of their production lines, machinery, and energy consumption. They can even monitor remote locations. It is becoming more vital for the manufacturing industry.
Using advanced analytics and integrated solutions to optimize processes and prevent problems is a great way to maximize the ROI of industrial IoT. While data acquisition is essential for IIoT, predictive maintenance is easier to implement. Predictive maintenance can help reduce unexpected downtime and improve productivity by up to 30%. Besides, it can even prevent failures before they happen, which also results in cost savings. Industrial IoT solutions are available natively on major public cloud platforms, so they are easy to install and operate.
Freight and Goods Transportation and Monitoring
To maintain the seamless operation of logistics and transportation management, an industrial IoT gateway will give high-speed wireless Internet access to all stakeholders. Freight shipping is the process of transporting products and cargo by various means of transportation, such as land, sea, or air. Keeping the products secure and moving them in suitable conditions becomes a significant duty for freight management during the journey. Logistics managers have begun to use industrial IoT technologies to improve their cargo management abilities as technology and approaches have advanced. As a result, to avoid unfavorable situations, it is necessary to keep track of the cargo in real time.
LoRaWAN® IIoT solutions are used for data finding for inventory management. These smart sensors are mounted on cargos and enable real-time monitoring of key parameters like humidity, temperature, air quality, position, and weight. The fascinating thing is that all these variables are tracked through a single IIoT solution platform, making it simple to maintain and integrate into your industrial IoT company.
Asset Tracking and Smart Logistics
An IoT-enabled smart asset monitoring system integrated into an IIoT solution not only helps a business get greater control over its equipment and machinery, but also delivers proficiency by boosting efficiency and production, lowering operating costs, improving customer experiences, machine learning, digital transformation, and so on. Organizations may generate actionable insights into the health, availability, productivity, and location of assets with the aid of digital transformation. The ability to monitor all the above-stated qualities from a single point of view is what makes IoT applications so popular. The ability to maintain track of every active asset, eliminate any ghost assets, and provide complete information on how assets are used in each process is the cherry on the smart asset monitoring solution's cake.
Tracking a cargo today is a manual procedure that can only be done once the product has arrived at the facility. This method restricts visibility to a few key locations throughout the supply chain. Users receive real-time notifications on the location and status of their shipments thanks to smart logistics enabled by IoT. At the same time, shipping firms may provide a more precise Estimated Time of Arrival (ETA). This is because a single platform can measure and remotely monitor a variety of factors such as temperature and humidity, pressure, light exposure, and even a package's GPS position.
TEKTELIC Communications, in turn, can offer you an ORCA, which can continuously monitor the location of items, continuously transferring information to the data center. It can operate in different environments, even with extreme temperatures (of -40°C to +85°C ). The battery life of this IIoT solution is up to 8-10 years, so you may not be worried about its working efficiency. It doesn't require any additional power generation when in sleep mode as well, which makes it perfect for the long-term IIoT deployments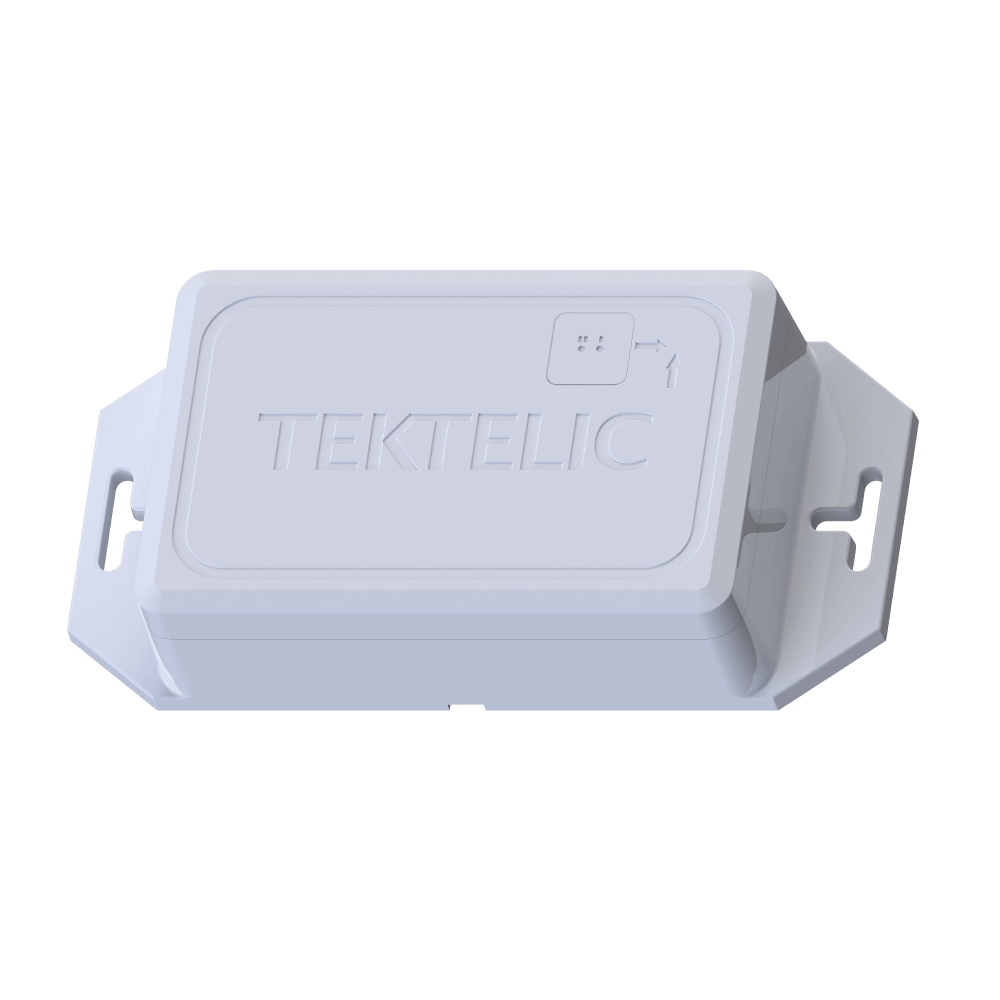 Smart Environment Solutions
A smart environment attempts to assist and increase its inhabitants' ability to complete activities such as traveling across new territory and carrying heavy things. Nonetheless, today's industrial IoT ecosystem provides a wide range of different network connectivity methods with varying performance characteristics. This scenario makes determining the best IIoT adoption for a certain smart environment extremely difficult. As a result, the Internet of Things is a critical facilitator of smart environments including smart homes, smart health, smart cities, and smart factories, to name a few. The various and highly heterogeneous IIoT solutions available provide varied features and performance trade-offs, making it difficult to determine which IoT communication technologies and solutions are best suited for a certain smart environment.
Smart Farming and Livestock Monitoring
A system for monitoring the agricultural field with the aid of sensors (light, humidity, temperature, soil moisture, etc.) and automating the irrigation system is developed in IoT-based smart farming. With an IIoT solution, field service technicians may monitor their farms and analyze data from any location. IoT-based smart farming is very efficient when compared to traditional farming. IoT-based smart farming applications could be new enablers to boost other growing or common trends in agriculture industry, such as organic farming, and family farming, and enhance highly transparent farming, in addition to targeting conventional, large farming operations. In terms of environmental concerns, IoT-based smart farming has the potential to deliver significant benefits, such as increased water efficiency and input, and treatment optimization.
The use of IoT-enabled livestock management technologies removes the element of guessing about herd health. Battery-powered sensors (LoRaWAN®) monitor the location, temperature, blood pressure, and heart rate of animals and wirelessly communicate the big data in near-real-time to farmers' devices using a wearable collar or tag. Aside from checking health, livestock monitoring systems can utilize GPS tracking to collect and preserve historical data on favorite grazing locations, or temperature tracking to identify when mating season is at its height.
Earlier before the development of the industrial edge, a farmworker had to drive to every corner of acreage to perform maintenance. Now, with IoT and partner solutions, they can check on equipment remotely and can only travel to a location that needs service. GPS-enabled systems can detect if an irrigation system has rolled off course. These benefits IIoT solution can bring, make it an attractive option for businesses. The Internet of Things improves accuracy and helps increase efficiency while lowering the overall cost of industrial operations.
Industrial Security Systems
One of the objectives of smart environments is to increase the comfort and efficiency of human existence. The Internet of Things (IoT) has lately grown into technology for creating intelligent surroundings. In any real-world smart ecosystem based on the IoT concept, security and privacy are major concerns. Security flaws in IoT-based systems pose a danger to smart environment applications. As a result, there is a critical need for LoRaWAN® IoT-specific intrusion detection systems (IDSs) to prevent IoT-related security threats that make use of some of these security flaws. Conventional IDSs may not be a solution for IoT environments because of the restricted computation and cloud storage capabilities of IoT devices, as well as the communication protocols employed.
Industrial Heating, Ventilation, and Air Conditioning
HVAC (heating, ventilation, and air conditioning) is one of the industries that will be severely impacted by the rapidly emerging Internet of Things technology. Manufacturers can make better products, use of their assets, introduce updated services, and create new business models by embedding machine intelligence and increased connectivity into LoRaWAN® equipment. For customers, IoT data means better comfort, more usefulness, and lower energy expenses.
Manufacturing and Heavy Equipment Monitoring
The Industrial Internet of Things (IIoT) can create efficiencies in manufacturing, distribution networks, and other types of industries. Its billions of embedded sensors and partner solutions are producing a plethora of data. These data can be used to keep track of assets, streamline manual processes, and improve overall customer satisfaction. IoT systems can even gather raw data about employee actions and provide insight into the workforce. These systems are proving to be invaluable to many companies and are already implementing in production and maintenance processes.
Construction, oil and gas, mining, forestry, energy, civil engineering, military engineering, transportation, and many more industries use heavy equipment extensively. Construction equipment, wheel loaders, oilfield items, manufacturing equipment, earthmovers, hydraulic cranes, bulldozers, huge vehicles, forklifts, and other industrial big smart machines are just a few examples. Heavy machinery is used by businesses to speed up production and eliminate human errors or health dangers.
With advancements in IoT, it is now feasible to reduce equipment downtime while increasing production efficiency. Industrial machinery and component suppliers are experiencing a surge in demand for linked machinery and components with IoT integration. Predictive maintenance to prevent equipment failure, increased asset reliability, improved asset health, workplace accident avoidance, and downtime reduction are all advantages of IoT-powered asset management solutions.
Ozone, Methane, CO2, and Temperature Monitoring in Industrial Environments
IoT sensors and devices can contribute immediately to the deployment of an effective indoor air monitoring system in public buildings. IoT sensors can assess air quality, CO2 concentration, humidity level, and temperature in real time, raise alarms if predetermined thresholds are exceeded, and communicate this information to a centralized building management system, allowing HVAC settings to be promptly adjusted. IoT sensors may raise alerts on fundamental information such as CO2 concentration or air quality, informing employees, teachers, students, management, or users to open the windows for fresh air ventilation outside.
TEKTELIC, for these purposes, has BREEZE-D. This IIoT solution can be deployed in the indoor environment to monitor CO2 levels, temperature, humidity, and light. It is perfect for an enterprise or a commercial building since there are always many people present, which can increase CO2 levels above the norm. Long battery life of up to 10 years is also beneficial for any business as it can be considered a long-term investment. The sleek and unobstructed design, in turn, makes it suitable for any interior.
  Safety and Worker Health Conditions Monitoring
Aside from physical elements, the workforce is an asset in an industrial setting. That is why it's critical to propose human-centered approaches to improve human-machine interaction, achieve seamless integration with various physical elements, and track events in near real-time that could affect operator productivity, personal safety, and health. It is the implementation and preliminary assessment of a decentralized IoT LPWAN system for industrial health monitoring. The system can collect data from sensors built into a wearable device that monitors the operator's health and safety. The data is collected and communicated over LoRaWAN, and the suggested solution is serverless, allowing for decentralized storage. Furthermore, the system uses a blockchain to provide a completely open and trustworthy data source, allowing the acquired data to be viewed both locally and remotely.
TEKTELIC Company has always put a priority on people's well-being, that is why we developed FINCH. This small sensor can transmit an emergency signal from any location, so people responsible for safety can react as quickly as possible. The possibility to send an SOS message is especially relevant for children, lone workers, and senior citizens in emergency situations when there is not much remaining time to call someone. This IIoT solution combines the long-range, low-power communication capacities of LoRaWAN® with the universal availability and reliability of Bluetooth Low Energy (BLE) to deliver real-time location data. It can be even a single source with a connection inside concrete buildings or mining facilities in current time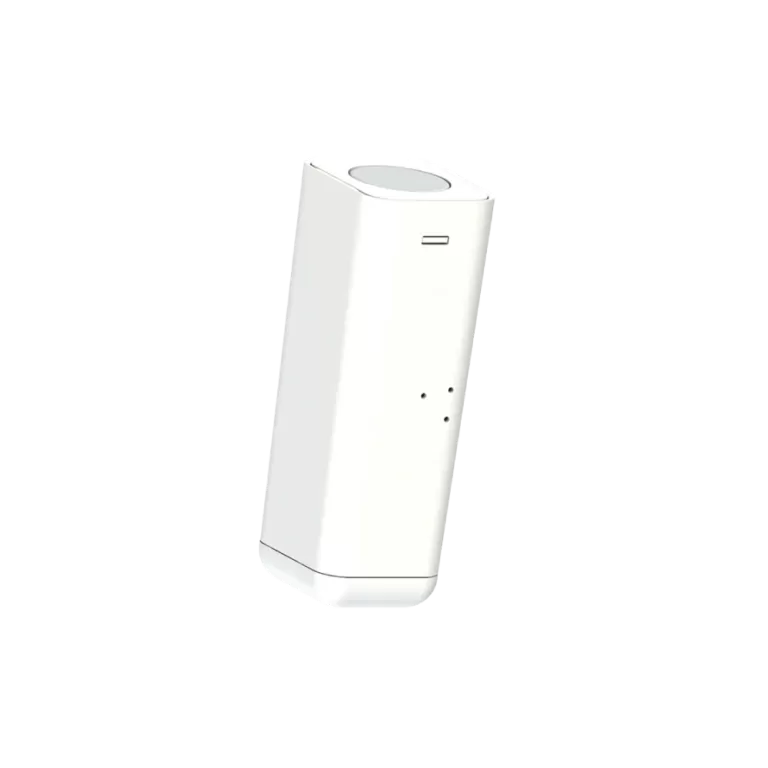 Asset Performance Management
Asset Performance Management (APM) is the ideal method for addressing these potential issues. It can gather sensory data and store it in the cloud, allowing expert consultants to access data from anywhere. As a result, Asset Performance Management (APM) can help clients make sense of data from any location. An environment that allows cross-sectional analytics of process and asset data may be built using an IIoT Asset Performance Management (APM) system. This will be one of the most important digitization initiatives to help our customers accomplish their commercial and financial objectives. With the correct access, the integrated data stored in the cloud can be used not only within plant operations but also globally. Asset data, which is more accurate than walk-around inspection data due to higher collection frequency, can be coupled with real-time process data in high-accuracy analytics in this industrial data environment.
How Can IoT Data Management Devices Reduce Costs?
There are many advantages to using the Industrial Internet of Things (IoT) in the production of goods and services. For example, detecting equipment malfunctions in their early stages can save businesses millions of dollars. And IoT sensors can enable equipment rental companies to implement preventative maintenance programs. These solutions will cut down on the cost of sending mechanics into the field to solve problems.
To keep up with a rapidly evolving marketplace, manufacturers must operate at breakneck speeds. The traditional challenges that hinder progress are unplanned downtime, poor capacity control, evolving business requirements, and aging infrastructure. IIoT helps manufacturers avoid these challenges. IIoT can help reduce unplanned downtime, which is often caused by equipment breakdowns, unforeseen bottlenecks, and changing customer orders. All of these problems have significant consequences for businesses, which means using IIoT can help mitigate these problems and increase profits.
The cost of energy is a major part of manufacturing and distribution, as well. Although technology companies cannot control energy costs, they can improve their energy efficiency. One of the most powerful components of an Industrial IoT suite is sensors, which can help companies reduce energy bills by as much as 60-70%. This data can be used to optimize operations and save money.
The benefits of IoT extend far beyond cost reduction. Companies that utilize IoT solutions will have greater visibility of their industrial operations and supply chain. Furthermore, IoT will help companies better manage costs by anticipating possible failure points and triggering automated maintenance processes. The benefits of the Internet of Things are numerous and companies need to figure out how to implement these new technologies in their production lines.
Are there any Barriers to the Implementation of IoT in Industrial Equipment?
The only barrier to the adoption of an IIoT solution is industrial data integration. A complex system could contain thousands of internet connected devices. It may also include new equipment and software systems, or legacy machinery. A poorly implemented IIoT system could result in chaos and confusion. For example, different manufacturers' sensors may require different software. Also, older equipment may not be designed to collect and format industrial data. But if you choose a reliable provider such as TEKTELIC, you may be sure, you will not face any of these problems.
Summing up
IIoT is a technological revolution that blurs the lines between traditional industries and new digital systems. This technology allows machines and processes to interact with each other and share data, which improves accuracy. With this technology, workers no longer need to rely on human assessment when making business decisions. Furthermore, connected devices can improve the safety of a workplace. As a result, automation is becoming a more common and effective way to improve productivity.
IIoT also makes worker efficiency more efficient and productive. The devices help workers make better decisions since they spend less time completing busy work. Moreover, the machines can be deployed in difficult-to-reach locations or hazardous areas. By using IIoT technology, data can be collected faster and workers can be alerted to potential issues early. These benefits are seen across a broad range of industries.
With consistent data collection, companies can identify problems before they occur and thus save money. With this industrial data, they can optimize their supply chain. This data also improves overall business intelligence. Companies can improve efficiency in plant operations, finance, and even quality control center management. IIoT devices can also optimize asset usage, predict failure points, and trigger automated maintenance processes. So, IIoT devices are crucial for a wide range of industries and open new ways to handle use cases and digital transformation.
To our mind, we gave all the possible reasons why the IIoT can help your manufacturing, production, and management processes. However, in case you have any further questions or want to start working with TEKTELIC, message us via our email info@tektelic.com
To be informed about our
latest news 
subscribe to our newsletter