Benefits IoT Devices can Bring to Farming Process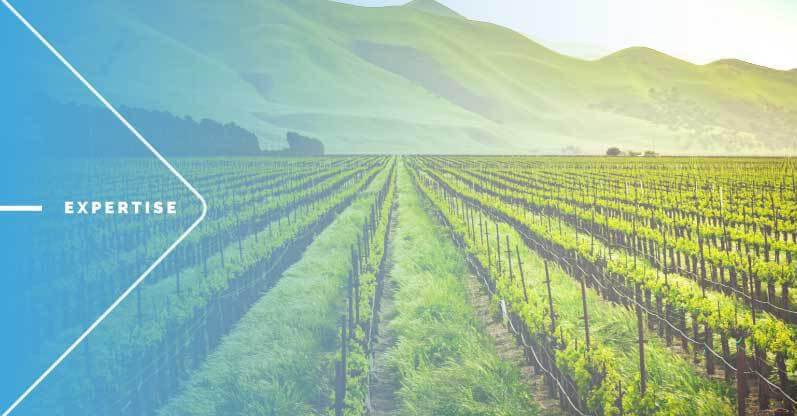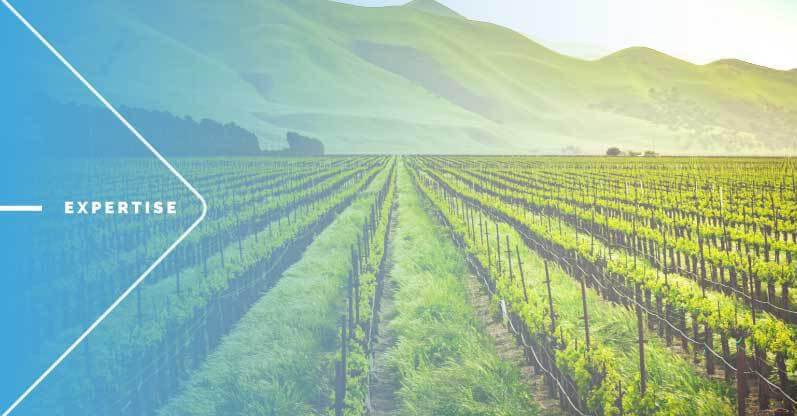 IoT or consumer-connected devices have a number of benefits for farming. For example, smart sensors can monitor weather conditions using the data from weather stations and track the process of crop growth to alert farmers about potential problems. Agriculture IoT systems can even alert farmers when the weather is too hot or too cold for the appropriate crops. As these devices can collect information on different aspects of the farm like climate conditions or supply, they can also track equipment efficiency and optimize crop yields. Those are just a few of the many benefits that smart agriculture IoT project can provide.
What's the Essence of Smart Farming?
There are many definitions of Smart Agriculture. Some define it as the technology used at the farm gate, while others see it as a comprehensive concept that includes IoT solutions and the agriculture process as it is. In addition to these, smart farming technologies are used to analyze the data that is generated. In turn, this information will be useful to farmers in making better decisions.
If these technologies are implemented and adopted, they will help farmers to:
facilitate crop's growth progress,
livestock monitoring,
crop cultivation,
pest control,
and other farming processes.
One of the most notable benefits of precision farming is its increased efficiency. It will help agricultural businesses make more informed decisions about their crops and ensure their yields are high-quality. The implementation of connected sensors will improve the efficiency of farming businesses and enable farmers to increase productivity. In addition, farmers can increase their profit margins through increased crop yield and crop quality. Agricultural companies will benefit from smart farming solutions by making better decisions, and their customers will thank them for it.
The use of new technologies for sourcing environmental data is a key component of precision farming. The Fourth Industrial Revolution has produced new innovations that can increase the productivity of farms while minimizing environmental impacts. Furthermore, IoT in agriculture can increase food security throughout the world. And as technology continues to develop, it can be used to create the future of farming. Agribots and agricultural drones are just a few examples of new technologies in the future of agriculture. Using IoT in agriculture will improve the efficiency of the agriculture sector, boost the yield, and decrease the costs of farming because of working process automation.
Main Technological Devices Used in Precision Farming
Due to the fact that the implementation of smart farming isn't limited to the use of mobile technology, it does involve diverse actors. It includes agribusiness owners, technology companies, venture capitalists, and new start-ups. It also involves public institutions, universities, and governmental organizations, as well as consumers and civil society.
There are quite a few technology solutions that are used in smart farming. The latest innovations in GPS and satellite imaging are helpful in detecting diseases that can be dangerous for livestock health and tracking fish migration. Another application of smart farming technology involves fish farming. Advanced tech devices track the migration patterns of fish and can help identify probable diseases. Livestock, dairy, and farm vehicles are all examples that have rapidly adopted smart farming techniques. Farmers, in turn, can use remote sensors to monitor soil quality, which is a major factor in the profitability of livestock and poultry farms. These IoT agriculture sensors can also collect data on food production, collect weather data, and monitor overall crop health.
Smart Farming: Possible Challenges
Access and Transmission of Data
While many of the smart farming technologies can be implemented in small-scale farms, the actual use cases are not as obvious. Using IoT to track production rates and predict failures is a very good start, but a farm owner must be able to access data remotely. One of the most difficult challenges in smart farming is the lack of reliable data transmission between agricultural facilities. While this technology has been developed for a variety of uses, there are still many issues associated with it. The biggest hurdle is ensuring that data transmission is reliable enough to withstand bad weather and avoid disruption. Current IoT technology devices use varying connection protocols, so it is important to create a unified standard. 5G and LoRaWAN networks are promising solutions for this issue.
Compatibility and Reliability of Devices
Artificial intelligence is a powerful technology that simulates human thinking based on data. However, it requires other technologies to function properly. This means that farmers need to develop their own technology infrastructure, which will take years. In the meantime, smart agriculture technology can be a great addition to organic and family farming practices. While this method is not widely used, it can add value to your farming business because of a significant decrease in labor costs.
Leveling the Challenges
In order to effectively and smoothly integrate IoT based intelligent agriculture field monitoring system, you have to follow certain step-by-step guides. The first step in IoT-enabled farming is to choose the right type of sensor. The IoT in agriculture should be rugged enough to handle outdoor conditions, especially when used in remote locations. The next step is to decide how it will receive power. Since most IoT applications are outdoors, farmers will need to choose a power source that won't create any additional difficulty, so it has to be long-lasting and reliable. When these two factors are considered and taken into account before the implementation of IoT based agriculture monitoring system, a farm or agriculture business can count on a successful move to precision agriculture.
How Can IoT be Helpful for Farming?
What is IoT in agriculture and how can it be helpful are two of the most popular questions. The Internet of Things (IoT) has many applications that can help the farming production process. Farmers can use IoT to monitor crop health and monitor weather conditions. This can help them to maintain a higher standard of crop growth and quality. They can also use IoT to reduce the cost of pest control. There are several different ways that IoT can help farming operations.
Predictive Data Analytics
The climate is an important factor, as different crops require different climate conditions. If farmers don't know what to expect during a specific season, the results will be disastrous. Using IoT solutions can help farmers to monitor weather conditions in real-time. The smart devices will collect data about the environment, which can help farmers decide on which crops to plant and when.
With IoT, farmers can track critical information. This can help farmers increase crop yields and predict harvest dates. They can also use IoT sensors to manage irrigation supplies. For instance, the use of IoT frameworks can be used to manage water supply through irrigation system in a farm. These IoT-based sensors can monitor crop health and track watering levels. The Internet of Things will make it possible to identify which fields need irrigation while they are still growing. It can significantly improve agricultural operations.
IoT is a great way to track the weather using information from common weather stations. A farmer can get real-time weather data from climate monitoring satellites and sensors. By combining these data, farmers can also track seed growth and water use. By connecting all the pieces of the smart network, they can improve the efficiency of the farming process. The sensors can also be connected to the cloud for real-time data.
Improved Decision-Making
IoT-based smart farming can significantly help farmers to make better decisions about animal health and crops. They can also forecast yields and calculate labor and logistics costs. IoT solutions can even be used to optimize fertilization and irrigation costs so that the crop grows healthily. The use of IoT in agriculture can improve the quality of the crops and spare farmers the trouble of adjusting and monitoring irrigation systems manually.
What is more, smart weather stations gather accurate data on the weather throughout the year and transmit it to the cloud for analysis. Then, these data can be used to make better decisions regarding the farming operation. Furthermore, farmers can use smart sensors to monitor their raising livestock. These smart systems can also be used to track the quality of their produce.
Automation of Processes
IoT devices can automate a number of agricultural processes. They can automate irrigation and monitoring, and they can also map a crop's climatic conditions. This is helpful for farmers who are trying to maximize their harvest and minimize their expenses. Aside from saving money, they can also reduce the environmental impact of agricultural plants.
IoT devices can help farmers monitor their crops. It can help them monitor crops in real-time and optimize their irrigation practices. For example, if you have cattle, you can install smart agricultural sensors that can provide valuable data about their health and their environment. These solutions can also help with crop management. Depending on the type of farming, they can automate a variety of processes on the farm.
Reduced Costs
In addition to the automation of processes, the use of IoT can improve a farmer's business in terms of cost reduction. It can automate quite a few tasks that are performed manually now. With smart devices, farmers can monitor a variety of conditions from crop health to weather forecasts. They can even improve crop production efficiency and improve supply chain management.
IoT agriculture devices have the ability to collect and analyze huge amounts of data. This data is valuable in many ways for smart greenhouses, robot harvesting, and smart cities in general. It helps farmers monitor their crops and avoid unnecessary costs. IoT in agriculture can help farmers improve their productivity, and increase their yields.
Additionally, IoT in agriculture can adjust irrigation and lighting systems in such a way, that farmers will produce more food spending less time on the crop farming processes. Crop management devices can simplify the execution of routine processes like crop monitoring, crop treatments, watering, and light adjustment. Such use of emerging technologies can help farmers to reduce costs on water bills, avoid losses of crops, and reduce costs allocated for human labor. By using IoT technology, you can increase your yields and increase your income.
TEKTELIC Devices for Smart Farming
Among the manufacturers of LoRaWAN-enabled IoT devices, TEKTELIC is one of the leading names in the industry. TEKTELIC solutions are highly valued for their performance, dependability, and lowest total cost of ownership. The company has also developed innovative solutions for smart agriculture that are based on LoRaWAN technology. Those who have invested in a TEKTELIC device know that it gives farmers the most accurate and timely information about their crops.
TEKTELIC has made the process of creating smart applications easy and convenient. For example, Mockingbird Consulting and Brook House Farm have already deployed TEKTELIC KIWI  to monitor overall plant health, measure soil moisture, adjust lighting systems remotely, and keep constant greenhouse environmental conditions. Moreover, this IoT device is also used for monitoring soil temperature to ensure that plants grow in optimal conditions. TEKTELIC KIWI can be easily called non-invasive monitoring system that leads precision agriculture to a new level. This IoT device can be used to improve the quality of indoor air, control humidity, and monitor soil pH levels.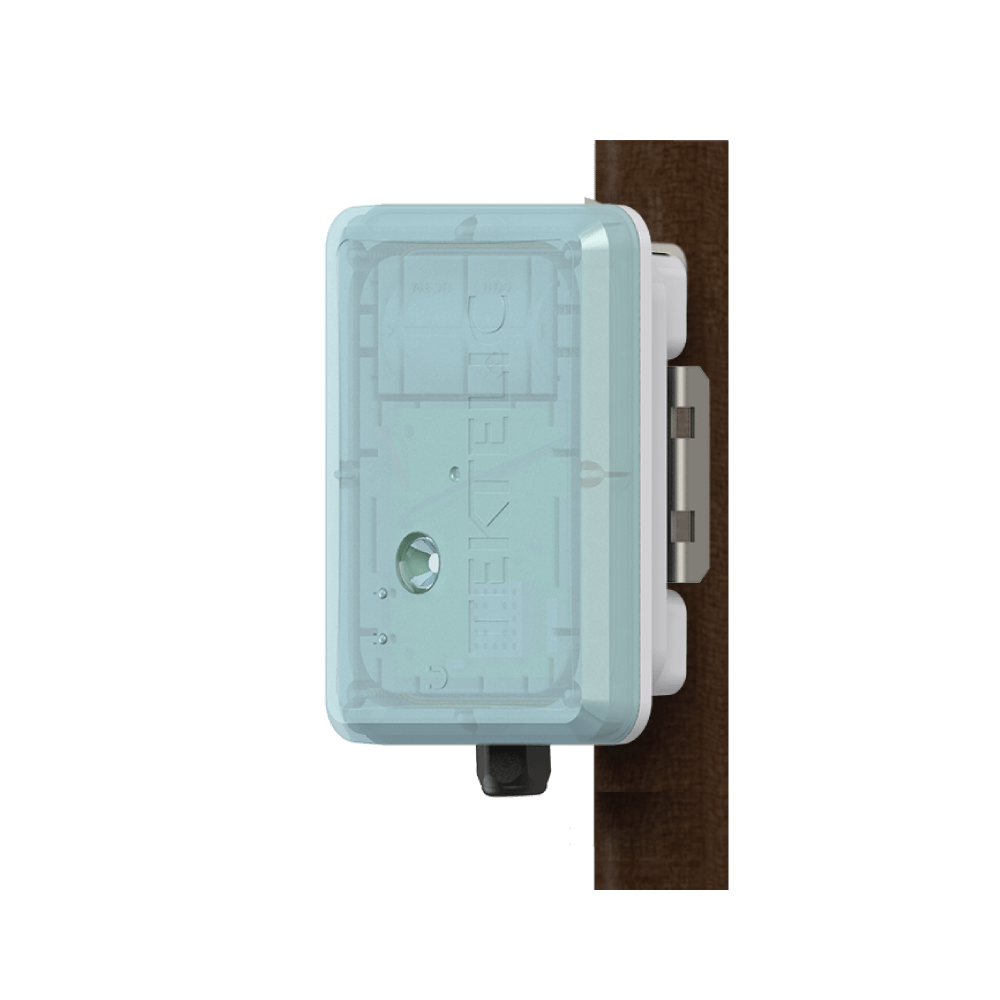 Along with smart agriculture sensors, TEKTELIC offers to the agricultural industry two types of gateways. First and the most popular is the KONA Micro IoT Gateway, which can transform agriculture completely because of a patented network architecture that includes a high-availability cloud-based Radio Access Network (RAN), a network server, and a live Network Operations Center (NOC). This combination enables smart agriculture system using IoT technology to deliver the highest levels of performance, availability, and reliability while offering the lowest operating costs.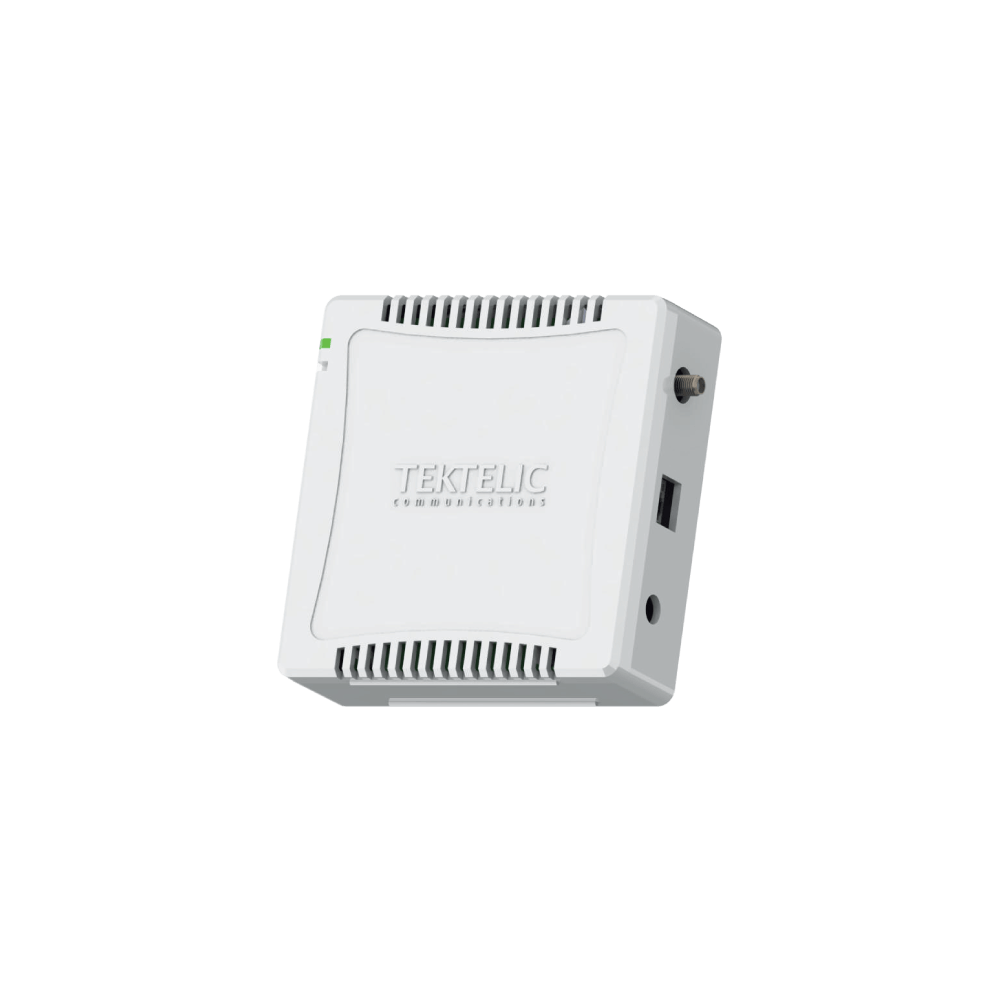 One more smart agriculture IoT gateway is TEKTELIC KONA Macro IoT Gateway. This gateway can be applied outdoor, which makes it indispensable for the agricultural sector. What is more, this device stands out from others in the sphere of IoT-based smart agriculture because of its small compact size, which is a really important point in the conditions of declining land availability.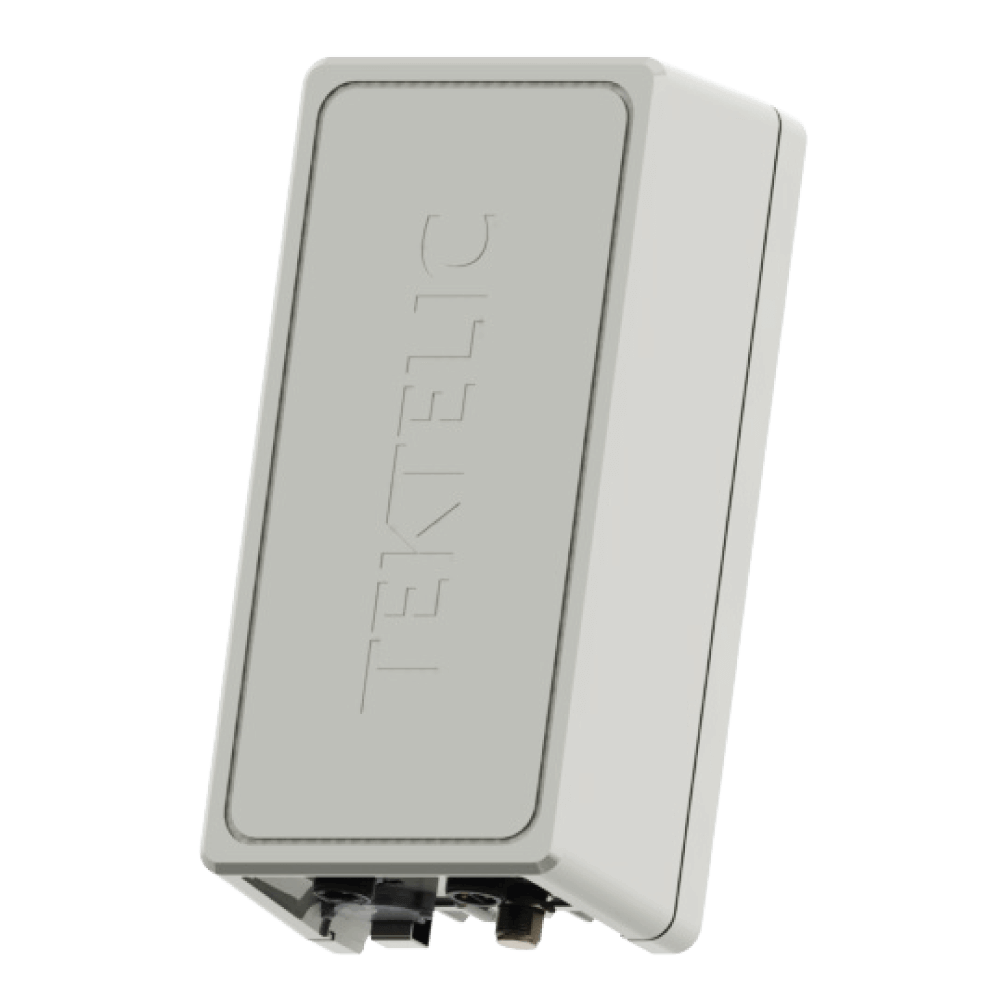 For you to Know
The use of IoT solutions for farming will help farmers reduce water consumption by 30%. By using smart farming sensors, farmers can make informed decisions about soil moisture and take immediate action against droughts. These sensors will not only allow farmers to facilitate crop monitoring but also help any agriculture organization to smoothly integrate into the IoT space. Moreover, IoT will help actors in the agriculture industry to save on labor costs. So, the use of IoT applications will be beneficial for both the farming industry and the environment.
Want to become a part of IoT-based smart farming too? Contact us to find the best agriculture IoT solutions for your business.
To be informed about our
latest news 
subscribe to our newsletter