LoRaWAN Network and Gateways Cost Calculator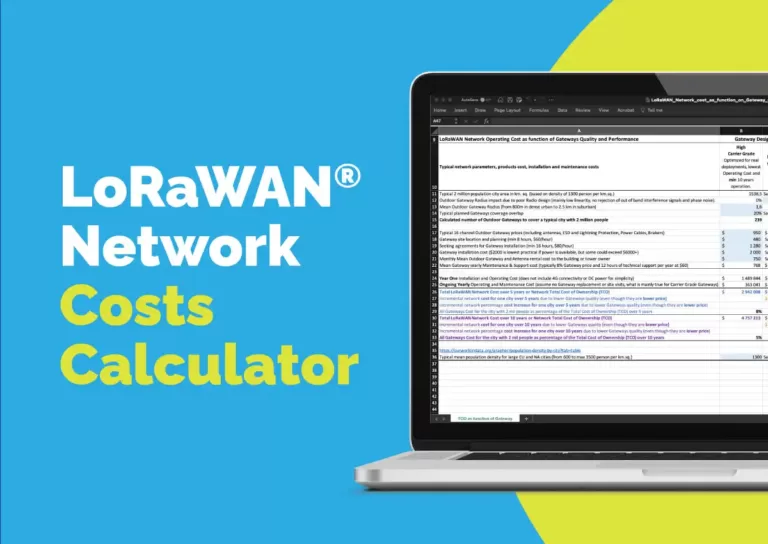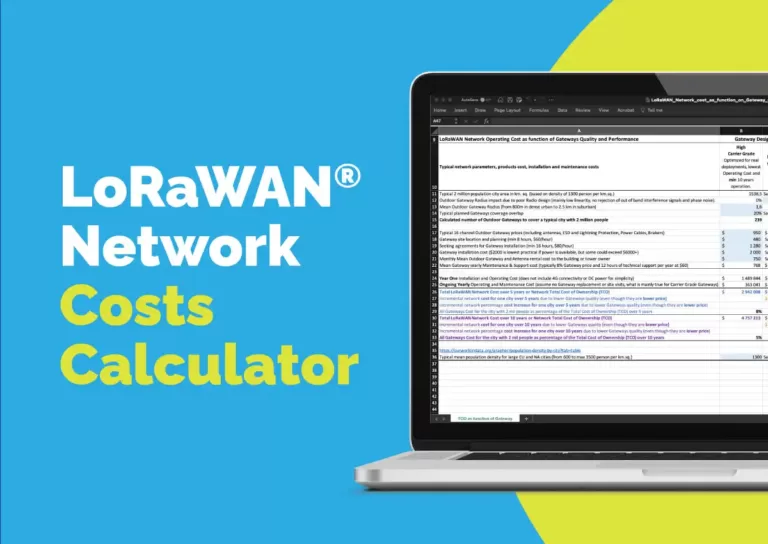 This Total Network Cost calculation is made available for LoRaWAN network operators and other interested parties, especially those that don't have wireless network deployment and operation experience, to show the effect of lower Radio performance and quality Outdoor Gateways have on the overall LoRaWAN Network initial deployment cost and even more so yearly operating cost – because one would need to deploy more sites with poorer quality Gateways, the initial deployment cost will be higher, and the ongoing Operating cost will result in poor ROI for its duration in addition to poor coverage, more packets loss, lower devices battery life, more engineering support and so on.
There is a good reason why Taxi drivers prefer reliable cars, only if they are a bit more expensive. Tier 1 and 2 Cellular Network Operator deploy only the best Radio performance, quality and dependability Basestations from Ericsson, Nokia, Huawei and in a few examples of Samsung. They rely on 25+ years of experience and understand very well that Basestation Radio performance and quality set the Operator Network Cost for 10+ years since they are deployed, as well as customer satisfaction and churn rates and it is rather very expensive and time-consuming to replace them once they are deployed.
Yearly LPWAN operators (LoRaWAN and other technologies) already discovered it and some selected to replace early deployed lower quality Gateways with Carrier Grade Gateways to reduce the network's Total Cost of Ownership. In some cases, these operators were able to reduce the number of deployed Gateways from 2 to 1, and in a few cases as much as 5 to 1 ! If you have any doubts, just reach out to any Tier 1 operator RF planning or operations people you may know and ask what drives the Network Cost, the number of sites deployed, and how important is the Yearly Operating Cost versus the Basestation Cost (and if they would trade one for another).
Download the Number of LoRaWAN Gateways and Network Cost calculator
If you would like to have a call with our specialist, please email us info@tektelic.com or fill in the contact form
To be informed about our
latest news 
subscribe to our newsletter