How to Optimize Logistics Processes Using IoT?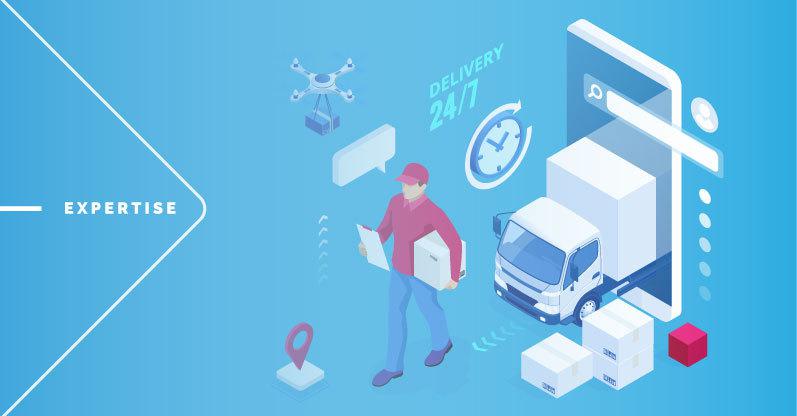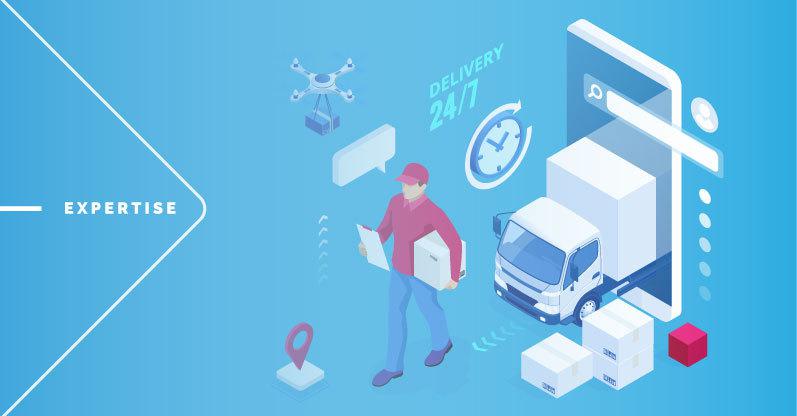 As technology continues to advance, the use of IoT for supply chain optimization will only become more widespread and valuable. For example, IoT-capable integration platforms can replace paper, fax, and phone. IoT in logistics industry can contribute to reducing transportation costs that negatively affect companies' position on the market and their ability for successful real-time asset tracking. IoT logistics tracking systems due to constant major procedures visibility can also improve the accuracy of product delivery, reduce human errors, and increase customer satisfaction. The IoT-enabled integration of these systems will save time and money and enhance the overall supply chain.
The Internet of Things can streamline the operation of shipment vehicles and reduce operational costs. By wirelessly connecting your fleet of vehicles and assets to your transportation process, you can improve your decision-making and optimize major procedures. In addition to enhancing your inventory management, and setting all the necessary conditions for predictive maintenance. IoT can also provide you with a closer view of your distribution process, analyzing delivery routes, environmental conditions, and container conditions. By using device-to-device communication, you can track your products' whereabouts and even make changes based on their real-time location.
Why Do you Need to Integrate IoT into Logistics Industry?
There are a lot of reasons to incorporate IoT in transportation and logistics companies. Primarily, IoT in the transportation and logistics industry allows manufacturers to track the location of their vehicles and reduce human intervention, which can sometimes lead to errors or delays. IoT applications in logistics can also improve vehicle performance and adjust temperature and other properties to help avoid spoilage. IoT-enabled vehicles can also gather valuable information to assist drivers to make more informed decisions, saving response time and funds that are usually wasted on downtime. IoT use cases in logistics can improve the productivity of a company and significantly increase customer satisfaction.
The tandem of IoT and logistics can help companies eliminate the risks associated with global supply and monitor vehicle usage, reducing fleet downtime. It can identify defects in shipment before they happen, which can be crucial for pharmaceutical products or perishable goods. By analyzing real-time data, the application of IoT in logistics can optimize routes to distribution centers and plan ahead smart deliveries based on big data. IoT sensors can also identify inefficient use of equipment, improve operational efficiency, and prevent accidents with the use of predictive analytics. The benefits of IoT in logistics can be felt throughout the business sphere.
Generally, IoT platforms allow organizations to get a more complete view of their operational processes, giving real-time insights, helping to identify patterns based on data collected, and providing free consultation on delivery management. This is especially important in other industrial segments that can be easily influenced by external factors such as the due date of raw materials, the time of warehouse staff response, product quality, and requirements set by the customers. Using IoT together with RFID tags applied to the products will help you with the optimization of the digital supply chain, warehouse management, fleet management, and delivery process in general. Real-time visibility is of great importance for service routes efficiency as it ensures better processes tracking, facilitates logistics operations, and lowers operating costs of a logistics company. It is generally less time-consuming than manual monitoring and checking the delivery state. This increased collaboration of machine learning, real-time tracking, and connected systems will provide all the necessary resources to keep your goods moving smoothly. Internet of Things (IoT) technology can be a major source of competitive advantage for your business.
What's the Role of IoT in Supply Chain Management?
The role of IoT in supply chains is becoming huge as logistics companies continue to expand. With so many moving parts and high-value items, it can be difficult to keep track of everything, meet customer demands, and ensure timely deliveries. Using IoT-based logistics solutions to monitor and manage the condition of items along the route management, in turn, can help logistics and high-technology companies meet these customers' demands and ensure a positive customer experience.
The Internet of Things has become a vital part of the logistics sector. By using data generated by IoT devices, warehouse managers can keep track of the location and status of their inventory. This is important to inventory monitoring management as they must have a smoothly working asset tracking system to deliver their goods on time. As a result, the Internet of Things will allow logistics companies to make fleet management more efficient, and a logistics company will be able to offer better services to its customers.
One more important thing to highlight is that the future of IoT in logistics as well as its role is changing from a simple logistics problem to a global economy issue. Increasing the number of IoT devices in the transportation industry can provide businesses with an accurate picture of the demand for a product. IoT-enabled devices can also forecast increased demand for a year ahead giving more data for decision-making. This can help businesses avoid wasting raw materials and unused products in remote locations. When you reduce waste, you will increase efficiency, be less impacted by new challenges, and reduce product loss.
Possible Applications of IoT to Supply Chains and Logistics
Speaking about the ways to use IoT devices in logistics, we can name quite a few, which are beneficial to know for logistics managers. First of all, the Internet of Things serves as a platform for predictive analytics that helps to better deal with supply chain management and customers' demands. The IoT in logistics helps you get a better picture of the operations and processes within your company. For instance, by tracking different data connected to the supply chain, company efficiency, and customers, you can transmit stored data to build efficient machine learning algorithms, automate many processes, and finally increase your profits. Scalable cloud solutions can help you identify theft and delay shipments as they provide real-time location data. Leveraging IoT in logistics will be a wise choice for you if you are planning to be a successful actor in the logistics and transportation industry. So, we have outlined four major aspects, which can be addressed with IoT.
Faster Problems Identification
IoT can help your logistics process by detecting and identifying problems in advance or just after the first signs of their appearance. For example, IoT sensors can monitor temperature and humidity in warehouses or trucks and help you ensure their levels are sufficient for a certain type of product. For the transportation cycle of foods and medicines, you can also use Internet-connected devices since they continuously monitor and analyze data allowing your company to react quickly and effectively. According to the recent IoT logistics case study, with the help of big data analytics systems, companies can significantly improve their performance and position in the logistics market (Hopkins & Hawking, 2018). When addressing issues before they become major problems, you stay protected from unpleasant media breaks and harmful e-commerce from analog channels. Various Internet of Things technologies can be a great base for machine learning as well, which can greatly contribute to the organization of automated predictive maintenance.
Sufficient Level of Supply
The application of the Internet of Things will help you keep up with the demand for products. Using IoT technologies, you can predict demand based on multiple factors. The smart IoT solution based on machine learning algorithms can also track goods, fuel levels and conditions of goods, preventing under or over-stocking in the company. With IoT, you can easily locate goods on their way and manage your inventory with ease. IoT for logistics can help with predetermined levels of demand and product loss prevention. Moreover, IoT in logistics will help you keep pace with the ever-changing global market and new generation trends such as drone based delivery, smart resource allocation, monitoring inventory assets.
Increased Visibility of the Supply Chain
IoT logistics applications will improve the visibility of your supply chain and provide you with multifaceted data to make better business decisions. IoT can also help your employees capture and share critical data in real time. With IoT, they can even strategize better in the short and long term, taking into account traffic conditions, weather conditions, and how much time is needed for transported goods to be with the end customer. The possibilities are truly endless and you live in such times when you can easily start using IoT in your business to improve all major aspects of your logistics business.
Optimized Inventory Management
In a fairly complex chain of the logistics process, logistics managers have to take into account not only delivery, calculation of road expenses, and state of the trucks but also inventory management. An IoT system can help businesses build an efficient inventory plan. With IoT software, businesses can capture information on raw materials, finished products, and manufacturing capacity. This, in turn, helps them improve customer satisfaction and reduce the loss associated with the entire supply chain process. Besides, it is a cost-effective solution, which will play an important role in last minute stocking, smart containers management, and direction of truck drivers.
TEKTELIC Contribution to the Logistics Industry: Solutions we Offer
TEKTELIC is the global leader in end-to-end IoT solutions and service provider, which has recently started to actively develop products for logistics. Our company is dedicated to building high-quality, carrier-grade solutions. TEKTELIC Company was initially founded by people with experience in the design and development of wireless systems, so you can be sure of the quality and reliability of our products. Today, the company offers a full range of solutions to meet the needs of many different transportation industries and offers the best layout for IoT technology integration.
The main device for logistics is KONA Macro IoT Gateway. This device is perfect for outdoor deployment with wide LoRaWAN network coverage and capacity. Our KONA Macro IoT Gateway is equipped with both cellular modem and GPS antennas for perfect synchronization with user-friendly communication networks. It can transmit data over long distances securely, so data theft won't be an issue. Additional benefits include its low power consumption and compact size, so you can place it even in small spaces. It has high level data protection protocol, so your smart devices will be safe even in case of unexpected events.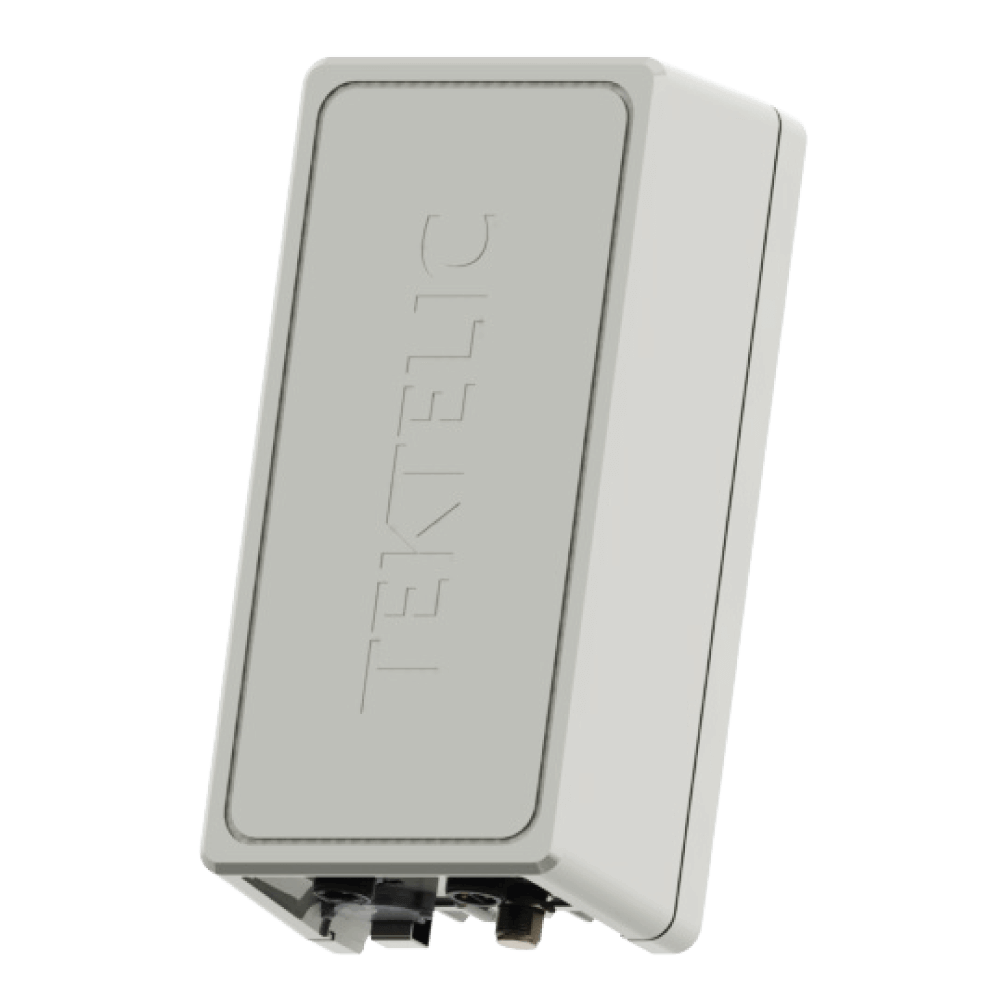 Recently, we have announced TEKTELIC KONA Mobile Gateway, which is a solution for mobile deployments. It can receive up to 12 million messages per day and is perfectly connected to all the sensors and smart devices of the LoRaWAN connected ecosystem. One more of its undeniable advantages is the ability of this gateway to withstand extreme temperatures, which can be present in trucks shipping medications, food, or some specific materials. Additionally, it is specifically developed to be suitable for trains, vehicles, ships, and airplanes, so it is perfect for logistics. It is an ideal part of warehouse storage space monitoring and ensuring timely delivery. So, basically, if you are a logistics manager or have any relation to logistics industries, to use KONA Mobile will be a smart choice.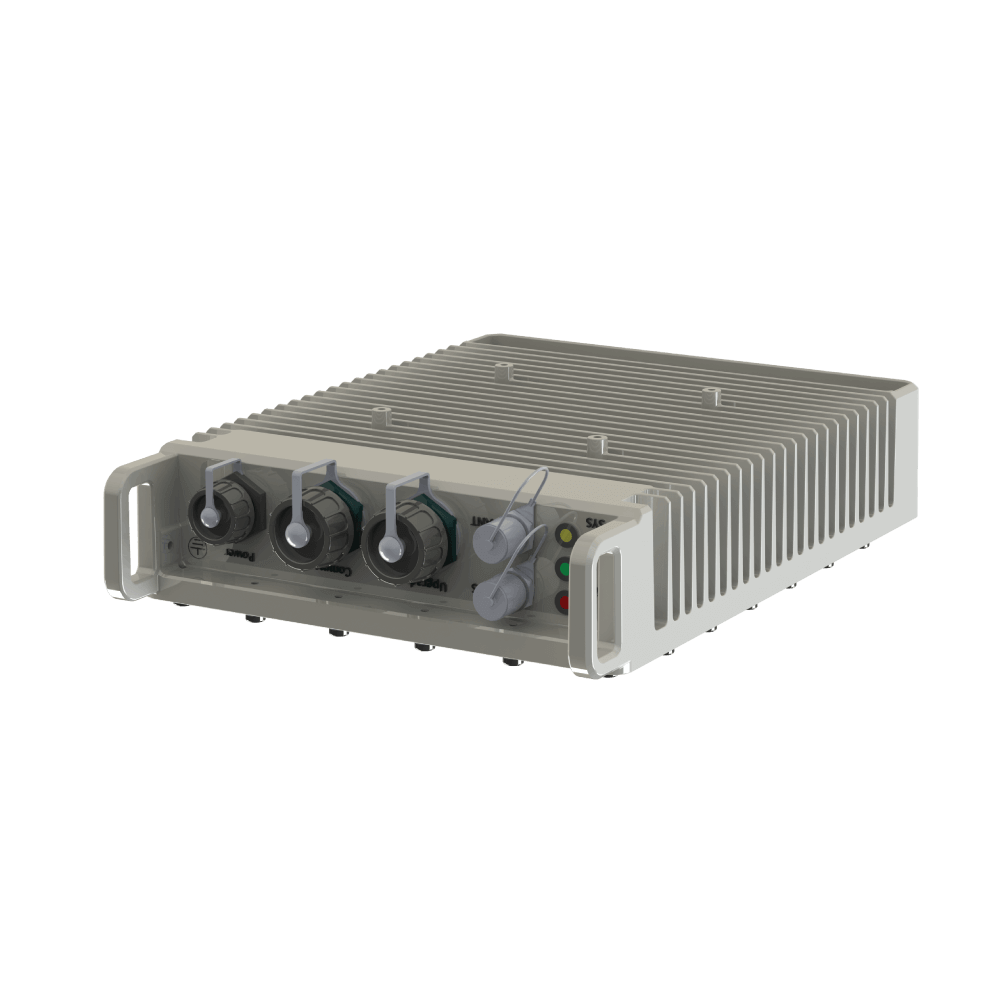 Speaking about the monitoring sensors TEKTELIC offers for logistics, we can outline ORCA. This asset tracker will keep you informed about the location of your products, even if they are constantly on the move. With this device, logistic managers will have full control over the entire shipment process and can be not worried about the loss of items or their theft. ORCA can gather data on event-based mode, meaning that when no move occur, the device will enter sleeping mode for more efficient The battery life of ORCA is up to 10 years and it can operate in extreme temperatures, which is again a perfect feature for a logistics device. It also has an integrated GPS, which provides users with the exact location of their assets. Among the other GPS trackers, ORCA definitely wins, as it can send real time information through BLE and LoRaWAN as well.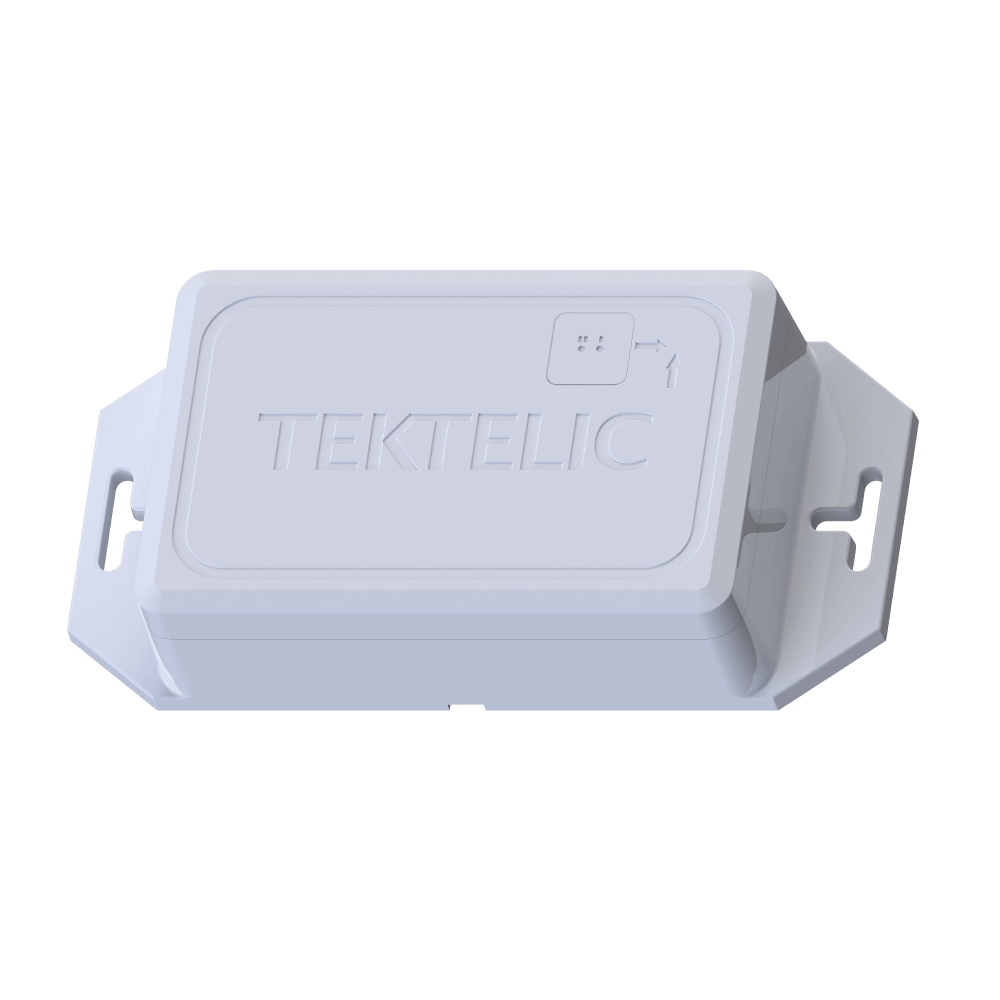 Today's world is more mobile than even 5 years ago, and customers want instant gratification. In recent years, different gadgets have appeared on the market, so to create a new one is one point, while to outstand others is a completely different one. Traditional delivery processes are inefficient and fail to meet customer expectations as they require manual interventions and are prone to errors. Moreover, now, customers are more likely to reject products that cannot be shipped on time, even though they are satisfied with the quality. Smooth logistics and inventory tracking management have become a deal-breaker for shipping companies in different industries.
Developing an efficient platform for telematics, automation, and artificial intelligence can help companies specialize in niche categories. Besides, IoT solutions for logistics industry present new opportunities for businesses' sustainability. Following the latest international market trends, they will develop specialized technologies and execute the omnichannel logistics value chain efficiently. Using a reliable LoRaWAN IoT network, TEKTELIC smart solutions will help you automatically allocate delivery tasks to executives based on their availability, past performance, and proximity.
TEKTELIC Communications is a wise choice for your supply chain management optimization. That is why if you are ready to automate the logistics of your company with the help of innovative IoT devices or had an occasional thought to implement IoT, you should definitely contact the TEKTELIC sales team via e-mail at info@tektelic.com
1. Hopkins, J. and Hawking, P. (2018), "Big Data Analytics and IoT in logistics: a case study", The International Journal of Logistics Management, Vol. 29 No. 2, pp. 575-591. https://doi.org/10.1108/IJLM-05-2017-0109
To be informed about our
latest news 
subscribe to our newsletter