Real Estate Maintenance with IoT Technology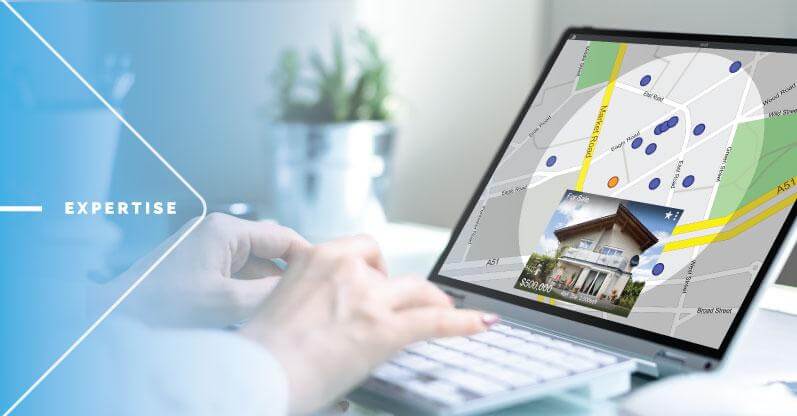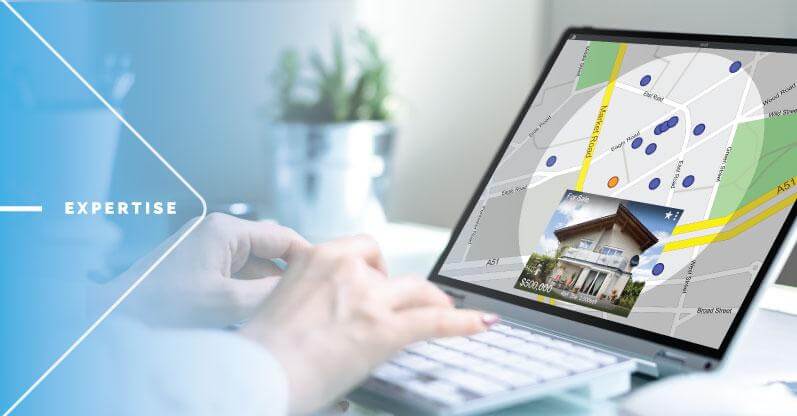 The Internet of Things (IoT) is having a significant effect on almost every sector today, including real estate. In real estate, the Internet of Things advances will alter how we acquire and interact with the buildings in which we live and work for the rest of our lives. IoT and real estate are a pretty good tandem since IoT systems simplify the achievement of performance trends, advanced analytics of real estate properties, and critical tasks completion.
A commercial property manager can use IoT technology to save energy, improve safety and security, and make other valuable improvements. One commercial real estate company is already using IoT technology in a big way. JLL, a commercial real estate services, and investment firm, which is ranked 186th on the Fortune 500, is incorporating the latest IoT advancements into some of its smart buildings. JLL has outfitted dozens of commercial properties with sensors that track factors such as temperature, humidity, light levels, occupancy, and noise. This data is then processed by JLL's own software platform, which helps property management bodies to understand how their buildings are being used and identify ways to optimize them with proactive and predictive maintenance.
JLL isn't the only commercial property management company using or exploring the use of IoT devices in smart real estate. Many property owners are looking into or implementing IoT technology in order to increase efficiency, save money, and make their buildings more attractive to tenants. The primary property manager's job is to ensure energy efficiency, smooth business operations, and fast data analytics, in multiple properties without additional operational costs. For example, commercial property managers can use smart thermostats to save energy, occupancy sensors to optimize lighting systems and heating smart systems, and video in-depth analytics to improve security.
The bottom line is that the Internet of Things is changing the real estate landscape, and commercial property managers need to pay attention to it. The advancements in IoT technologies are making it easier than ever for commercial building owners to optimize their smart homes and make them more efficient for potential buyers. As the world becomes increasingly digitized, it's important for real estate companies to stay ahead of the curve and adopt advanced technology.
How Can the Real Estate Industry Benefit from IoT?
The Internet of Things affected many aspects of society, and the way business is done is changing across a wide range of sectors. The Internet of Things (IoT) has the potential to have a significant impact on the real estate industry, the work of a building manager, and the implementation of resident programs. All parties involved in the process of purchasing, selling, or renting a property will find it simpler to utilize the technology in various ways. Aside from changing how people interact with the world around them, the Internet of Things provides property owners with both financial and environmental advantages for property management.
Sensors and smart devices linked to the Internet of Things (IoT) provides a new possibility previously only envisioned by those involved in real estate transactions. Just a few years ago, the idea of the Internet of Things (IoT) applications in real estate, in homes, hotels, and offices would have seemed science fiction. In addition to making life more comfortable for building occupants, self-regulating lighting, heating, and cooling systems may save money and improve the property's carbon impact. The Internet of Things (IoT) for real estate may improve building management efficiency and assist with scheduling predictive maintenance to prevent unnecessarily disrupting tenants. Individual residences' resale value and marketability may be improved by using built-in IoT sensors, connected cameras, mobile devices, mobile apps, and other smart home technology.
Impact of IoT on Real Estate Companies
While the internet is already ubiquitous and pervasive, the construction industry has been slow to adopt smart devices. Buildings contain complex systems that require continuous monitoring and maintenance but the process of keeping buildings up to date is costly, inefficient, and prone to human error. Nevertheless, such real estate properties can often have no integration into smart technology. This often leads to problems going undetected until it's too late. These problems may be related to energy consumption, space usage, the ability to monitor temperature swings, or the ability to track potential movement, which can be crucial in theft prevention. Smart building technology, in turn, makes this process more efficient and is an ideal way to combat building obsolescence.
Increased Efficiency of Energy Usage
IoT in real estate can create smarter homes and make them more energy-efficient. These smart devices offer homeowners substantial control over their household power consumption. Moreover, as buildings age, they require better property management. Smart real estate systems can automate building maintenance processes and resolve maintenance issues. This can improve the appeal of a building to tenants.
Reduced Costs
IoT applications in the property management environment can help save money by reducing maintenance costs and improving the overall building performance. They can help real estate companies and construction managers, in particular, monitor equipment pressure, make necessary changes, and automate critical tasks. The insight gained from these wireless sensors and other smart appliances will lead to lower maintenance and replacement costs. Additionally, the IoT can help real estate management teams optimize their long-term budget and plan. This is a great advantage for businesses, so it is crucial that real estate owners embrace the technology and make a step towards the fourth industrial revolution.
Impact of IoT on Property Managers
The Internet of Things (IoT) is the cutting-edge technology used in the real estate industry. By connecting physical objects to each other, IoT provides an interconnected method of gathering information, automating repetitive tasks, and detecting equipment flow. The real estate sphere is beginning to benefit from IoT devices to improve its employee experience and reduce the risk of building managers' outflow.
One example of how IoT can improve employee experience is by enabling connected devices to help retail properties run more efficiently. By integrating IoT into their operations, workforce efficiency can be increased. Smart sensors can help with indoor air quality monitoring, tracking assets, setting air conditioning if needed, and building efficiency panel. In addition, IoT can help improve building security and reduce power outages.
IoT Use Cases in Real Estate
The real estate business is the world's largest and affects almost everyone. New real estate IoT applications promise to alter corporate practices and how individuals interact with their living and working surroundings. IoT can significantly impact cost-cutting strategies. It can improve infrastructure operations, create new tenant relationships and take advantage of the latest revenue generation opportunities. IoT sensors and solutions also help create smart real estate. Some of the most common IoT devices for smart buildings, such as smart thermostats, monitor temperature, humidity, and light. Machine learning, in turn, is a critical component of IoT, which can automatically make major decisions based on data collected by interconnected devices.
Air Quality Monitoring
There have been several negative environmental impacts associated with the real estate sector throughout the years, ranging from resource depletion and pollution to toxic emissions. The real estate business has one of the largest carbon footprints, contributing 39% of worldwide yearly GHG emissions and using roughly 30% of global energy. By 2050, creating a carbon-neutral economy will require using technology to reduce CO2 emissions. There are several answers out there, but their full potential has yet to be exploited.
Organizational intelligence in real estate will be enhanced by combining physical structures with cutting-edge digital technology. Only thorough data collection and the right implementation of digital technologies such as smart cameras, energy consumption monitors, and connected sensors will allow us to learn about consumption patterns and areas where we can lessen our effect.
Existing buildings will have to be digitized and conventional procedures will have to be retrofitted. This is the case for the new TEKTELIC BREEZE-D that we invite you to check. Using a variety of sensors, the gadget keeps tabs on things like CO2 levels, temperature, humidity, and even light and activity in the immediate vicinity. To maximize battery life and wireless performance, the sensor is designed for use in a wide range of interior settings including the workplace, school, office, and commercial buildings. BREEZE helps continuously monitor CO2 levels indoors to ensure the workspace or home can be adequately ventilated to maintain an optimal and healthy environment, and help identify where ventilation needs to be improved to help prevent the spread of COVID-19.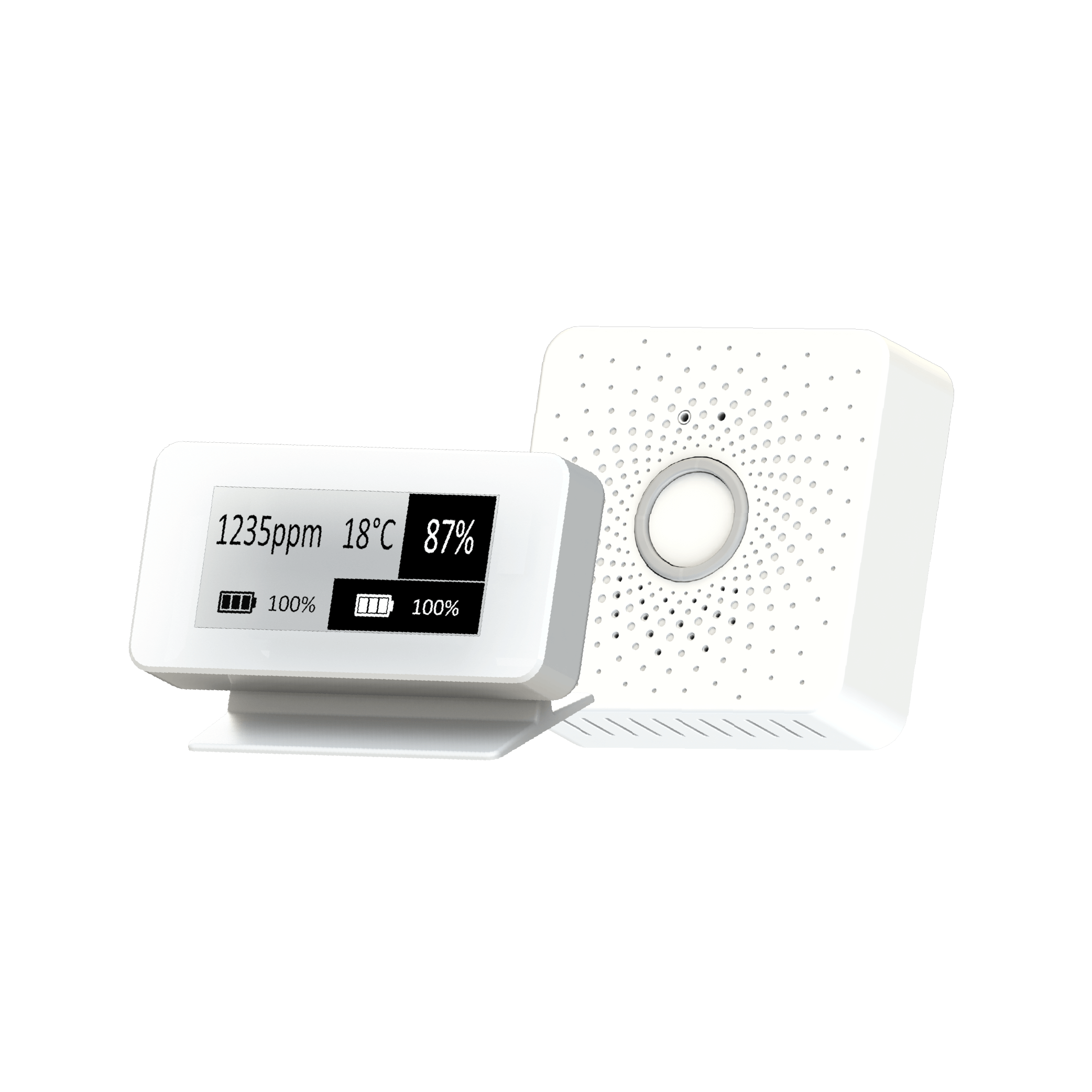 Monitoring and Reducing Utility Usage
Property managers have typically had to deal with gaps in data while modeling buildings, which led to blind spots when analyzing the performance of the up-to-date structure of smart homes. As a consequence, many building owners lacked a thorough knowledge of the energy usage of the facility, which is critical for developing an action plan for reducing energy use. It is now possible to undertake more sophisticated and extensive studies of energy use by integrating downstream IoT smart meters.
It's also possible to use IoT technology to help save energy in a building by installing temperature sensors on the manufacturing floor. The data collected from these sensors may be accessed through a wireless network, as opposed to more costly cable options. In contrast to previous systems where operators or facility managers must manually scan equipment with laser temperature meters, the level of granularity of the data acquired allows for the mapping of the temperature of zones in real-time.
Predictive Maintenance
The predictive analytics that IoT technology provides is valuable for building managers, property owners, and tenants. Buildings are becoming smart with the installation of various appliances that connect to the Internet and can be controlled remotely. Consider a refrigerator that notifies you when it needs milk or eggs, or a dishwasher that sends you a notification when it's done washing dishes and they're ready to be put away. All tenants are alike in this regard because all of them want to have a comfortable life, which can be a reality with smart camera systems, sensors, and other IoT devices.
There are even virtual guard services that can be employed by a property manager using IoT technology. These services provide live video streaming and monitoring of properties from remote locations. With this technology in place, security guards can be notified of any abnormalities or suspicious behavior in real-time. This allows for a more proactive approach to security rather than relying on a reactive model, which sends notifications only when a burglar has started to break in.
The combination of predictive analytics and IoT provides a wealth of opportunities for property managers and building owners to increase efficiency and optimize their property portfolios. With all the advances in technology, it will be fascinating to see how the real estate industry evolves in the years to come.
Smart Cleaning for Hotels and Offices
Owners of hotels and those responsible for building maintenance profit substantially from the data collected in IoT hotel rooms. Sensors that are part of the Internet of Things (IoT) may, for example, offer real-time data on the occupancy of particular rooms, lighting and energy use, plumbing systems, and water usage.
When a guest room or conference room has been vacated and is ready for cleaning, housekeeping workers may use occupancy sensors to alert them. Other sensors may keep tabs on things like how much power is being used and whether or not things need to be maintained, such as replacing burned-out lightbulbs or fixing plumbing leaks, for example.
TEKTELIC, together with Soobr Ltd., has implemented a successful use case – Smart IoT Sensors for Smart cleaning. For the gathering of important data metrics related to room and building occupancy statistics and trends, Soobr, a high-tech company located in Switzerland, chose TEKTELIC's highly scalable KONA Micro IoT Gateway and COMFORT. The sensors used by Soobr make the data collection process more streamlined and efficient, giving the precise occupancy data required to calculate the real cleaning needs and to create dynamic routes for cleaning personnel.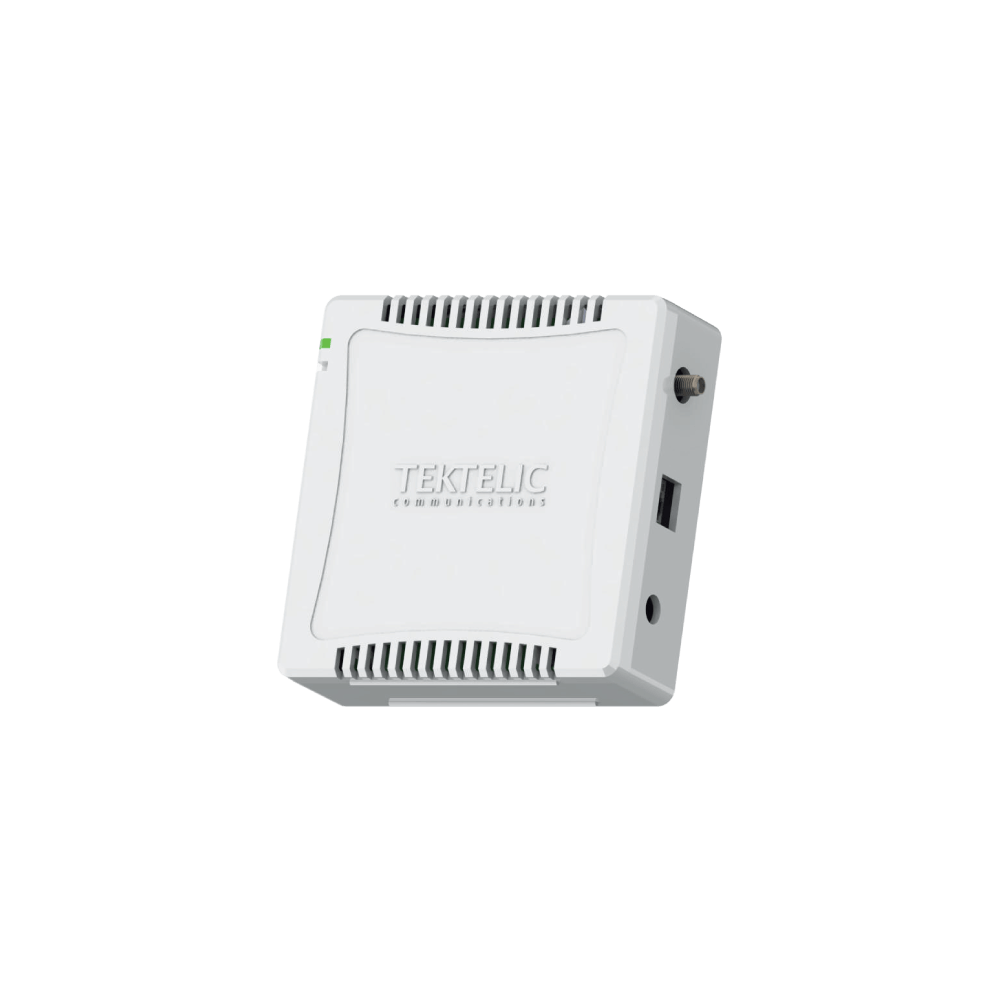 The KONA Micro Gateway and Smart Room Sensors were chosen by Soobr because of their "Always On" connection, extended battery life, and outstanding indoor RF performance, among other things. Using these devices, the network connection needed for the Soobr solution may be rapidly and cost-effectively installed. When it comes to scalable, long-range, low-power, secure bidirectional communication with deep interior penetration, this is the perfect technology to use.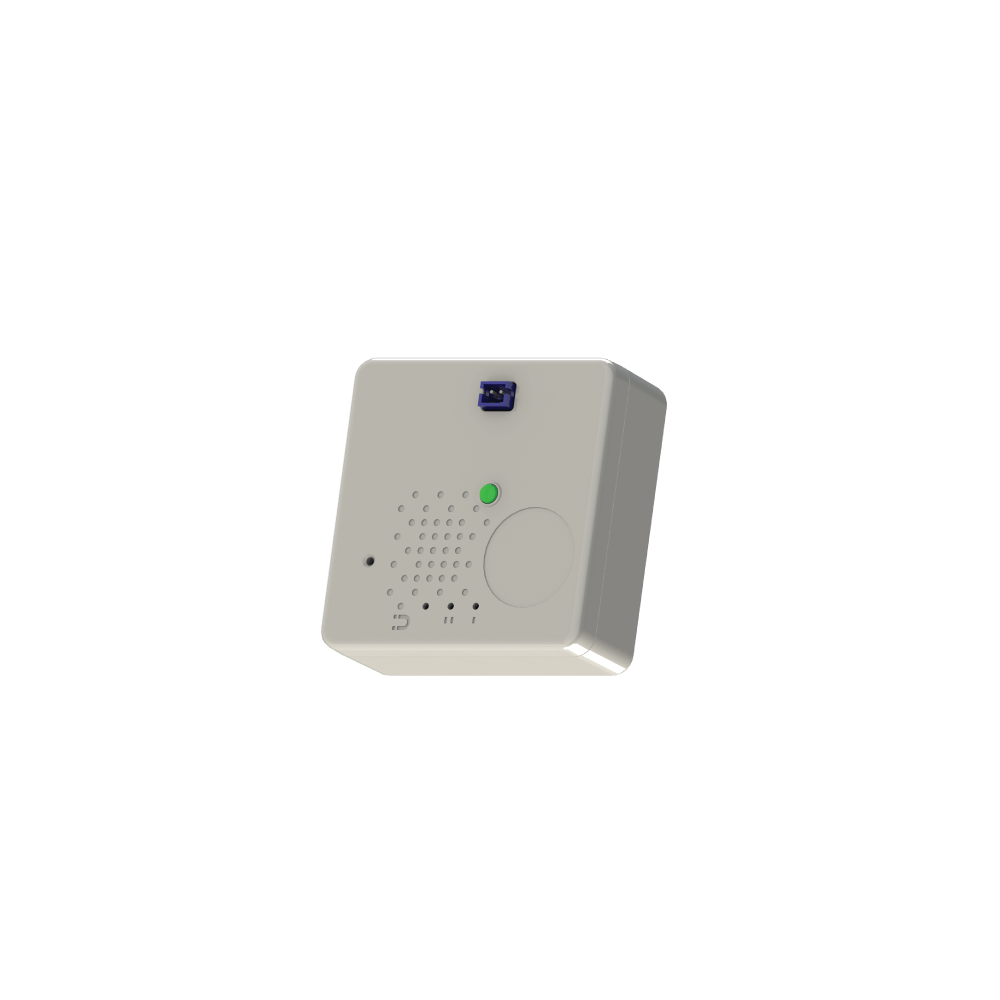 Automated Asset Tracking 
Asset management will need a unique strategy for every company. IoT-based asset tracking systems are adaptable platforms that may be used by property managers for a wide range of purposes. Organizations may save time and money by using TEKTELIC SPARROW, which is an ideal solution for locating, tracking, and managing assets in difficult RF environments such as hospitals and medical facilities. As a result, the staff is free to concentrate on higher-value activities. Systems for asset management may help employees be more accountable while also making better use of their equipment. While successful implementation of these systems requires some forethought, companies of any size will rapidly reap the rewards.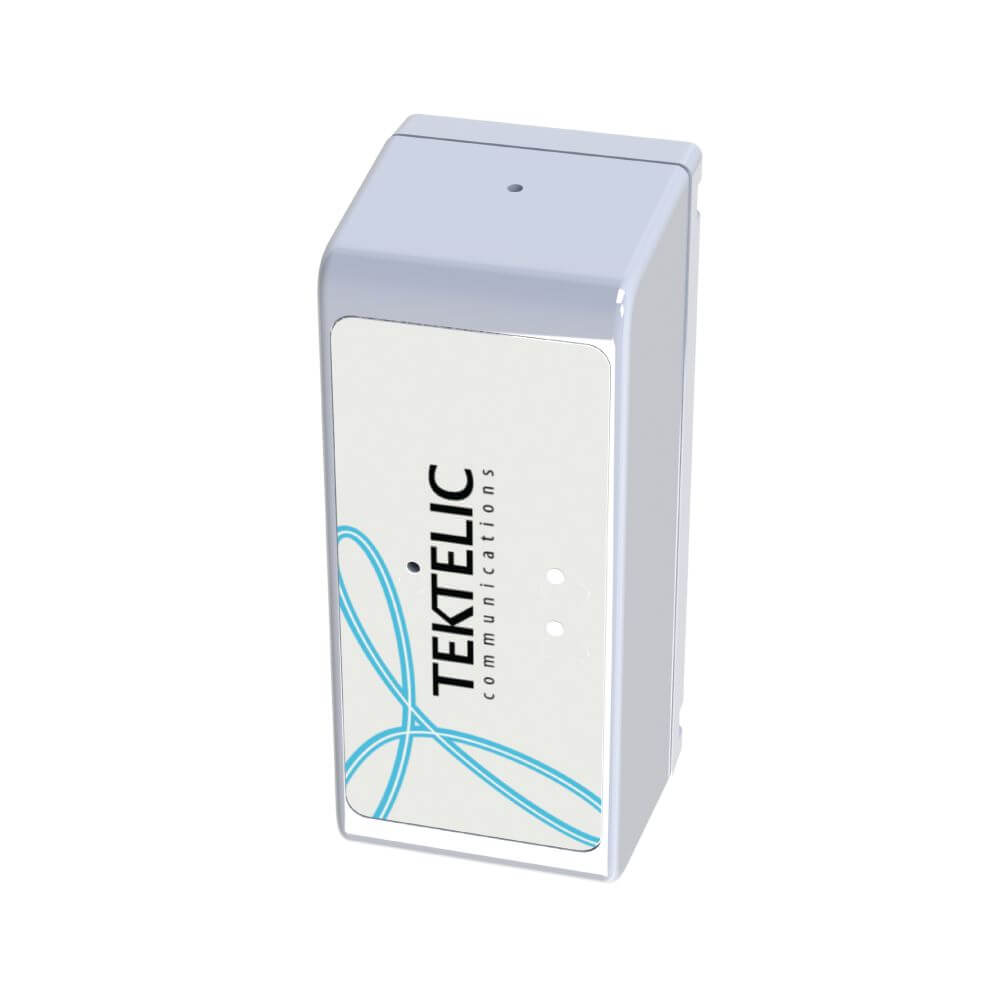 Importance of Data Collection in IoT Solutions
The real estate sphere is moving to the digitization and IoT solutions can help address some of these issues. Buying a property is a tedious task, requiring many site visits and negotiations with realtors. In addition, real estate is currently facing many challenges, including infrastructure crisis, coronavirus, and rising expenses. However, IoT can solve these issues by improving efficiency, lowering operational costs, and increasing the quality of life through building maintenance analytics.
One application of IoT sensors in real estate is to identify underutilized spaces in buildings and assess overused sites. Another example is to analyze utility usage in order to determine where repairs are needed. IoT sensors can also detect leaky doors and broken windows. These sensors can also provide valuable feedback to the building manager about the condition of the property. By incorporating IoT into real estate, the process of assessing building layout and equipment can be optimized.
As a result of this growth, IoT solutions for real estate can improve maintenance, prevent costly repairs, and maximize technological ROI. However, implementation of these solutions is impossible if the workforce is not ready. Therefore, the key to a successful IoT implementation is training the workforce in the new system. An innovative training program can prepare the workforce for the changes ahead.
What Else Can TEKTELIC Offer for Property Management?
TEKTELIC offers a variety of smart building solutions that can benefit property managers. Our products allow for real-time monitoring and management of buildings, which can result in increased efficiency and cost savings. Additionally, our solutions are scalable and customizable, so they can be tailored to meet the specific needs of any property.
In addition to the devices that have been already mentioned, we need to note TEKTELIC AURA. It is a switch, which allows for power consumption monitoring, and is perfect for smart building automation. It does not only provide users with reports on energy consumption but give information on line voltage reporting as well as load, current, and power factor. It transfers all the data through the LoRaWAN® network, so it can be integrated into any end-to-end solutions.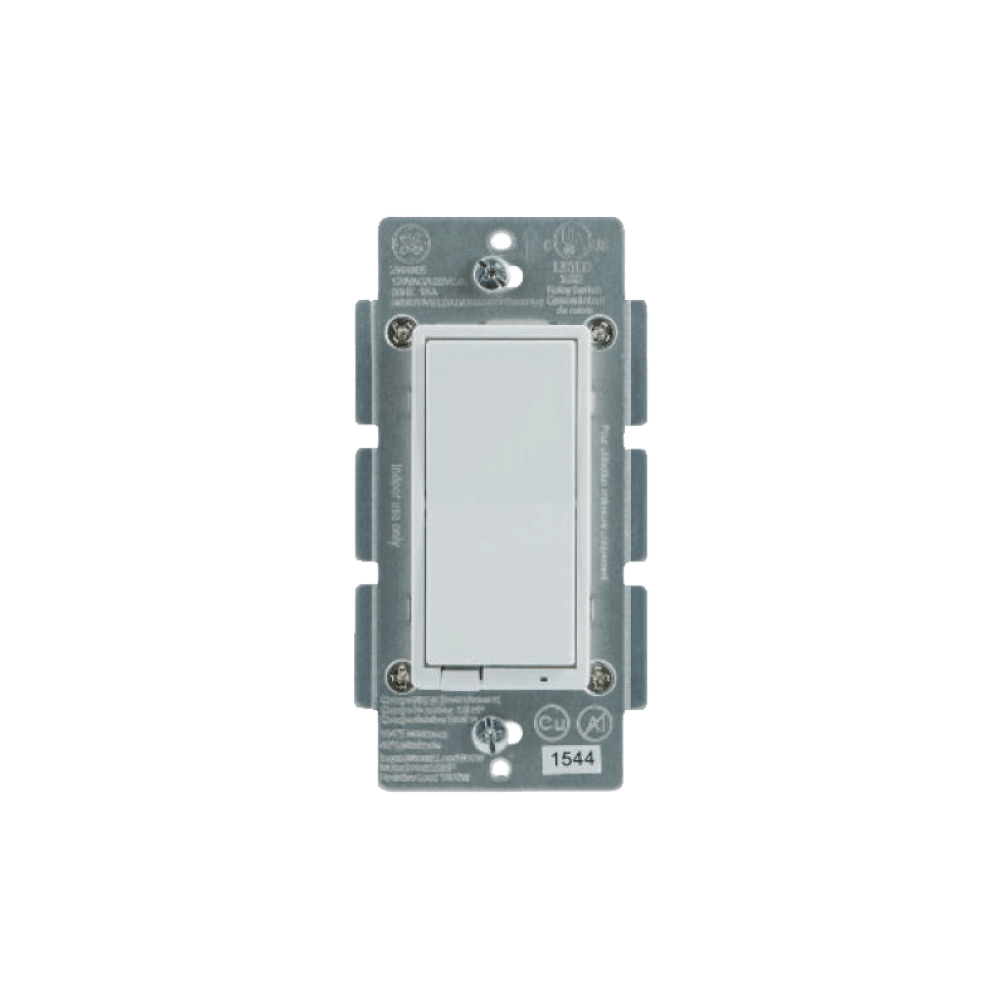 Speaking about small IoT devices, we should also mention TEKTELIC FLUX. This outlet gives tenants the ability to automatically trigger a 120VAC, 60Hz switch over a LoRaWAN® network. It will enable tenants to save costs on energy, as well as increase safety and security. TEKTELIC Smart AC Outlet is compatible with all the LoRa devices, so it can easily become a part of end-to-end solutions.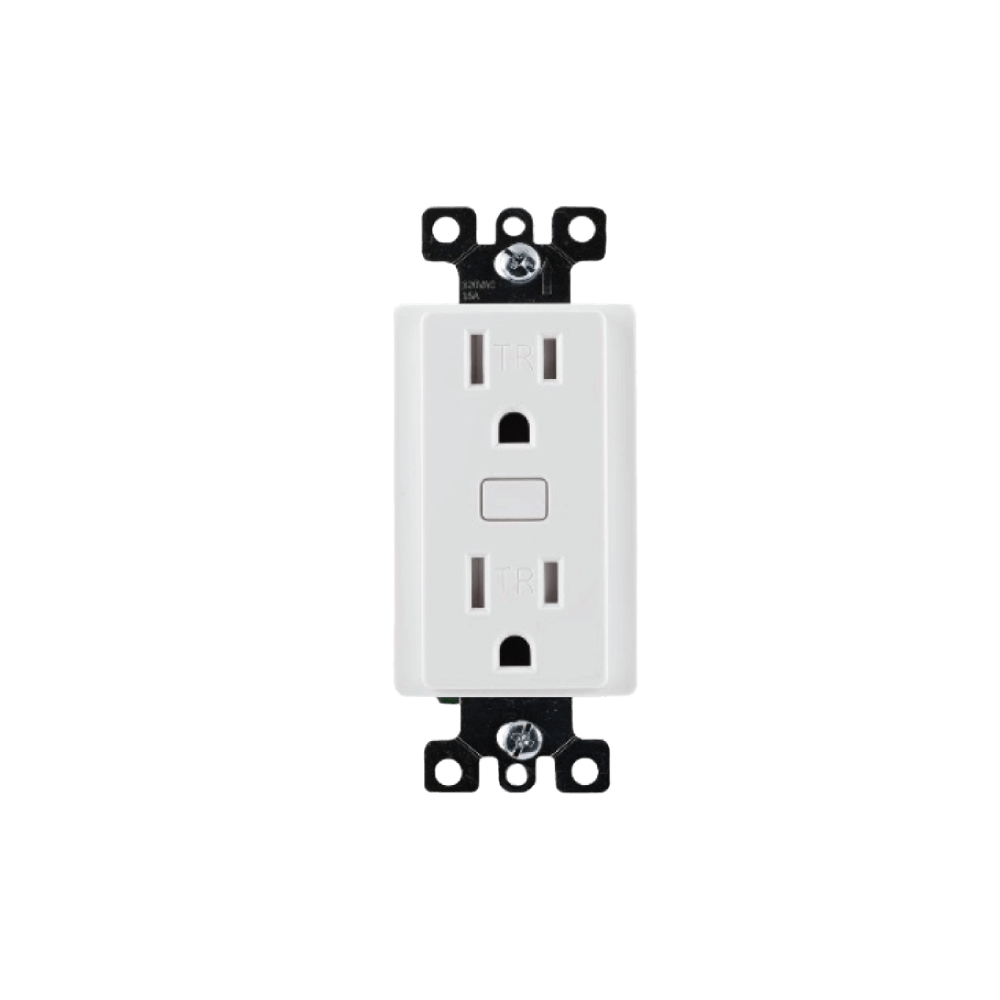 To Sum up
Today, the real estate industry is highly motivated by the development of IoT, as well as opportunities to reduce operating costs, improve revenue, and increase revenue. Organizations using IoT may thrive in the very short term as they gain a significant advantage over their competitors in the market. There's a lot of opportunity for innovative software solutions that use the Internet of Things to simplify our lives, whether it's in real estate sales and administration or refining the smart home idea.
IoT technology enables process automation and reduces operating costs. As a result, IoT is one of the world's most important technologies today and will continue to grow in popularity as more and more companies realize they can stay competitive. For more information on TEKTELIC's smart building solutions, please visit our website or contact us at info@tektelic.com
To be informed about our
latest news 
subscribe to our newsletter