Facility Management Innovations : Smart Cleaning with LoRaWAN®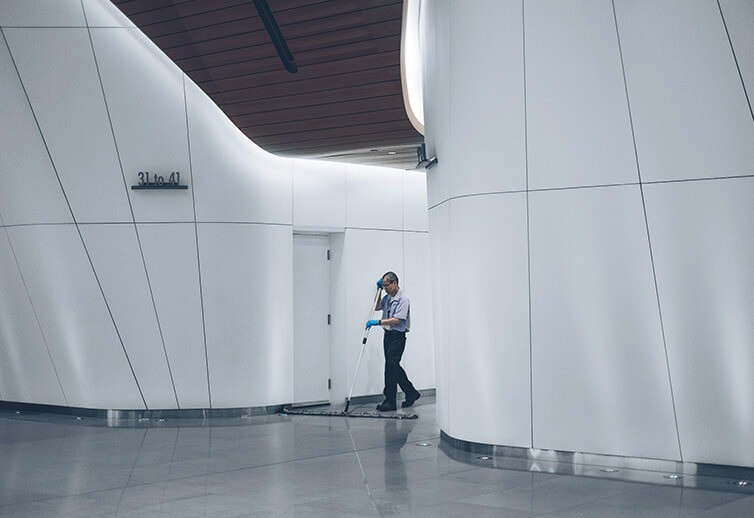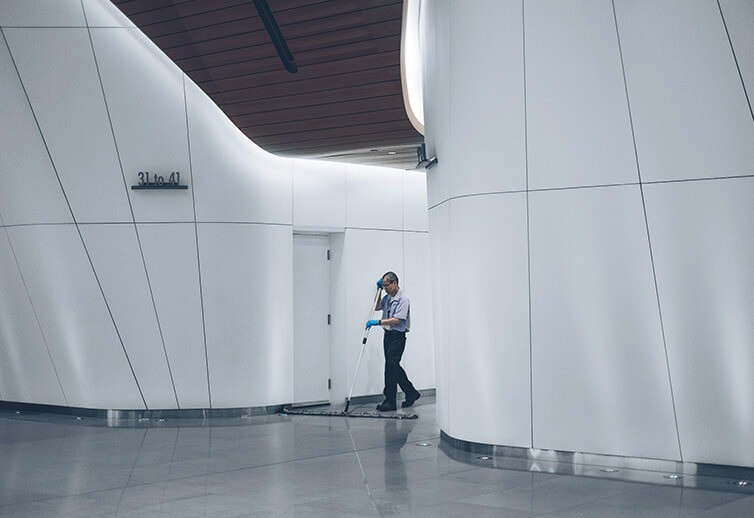 Improving quality and saving 15% and more in facility management with LoRa IoT devices
IoT technologies are creating opportunities for data collection and analysis that will have a profound impact on the way buildings are managed and operated. Soobr's solution stands out as one of the most promising use cases for IoT technologies in the smart building landscape.
Soobr is the SaaS-Product for data-driven and demand-oriented cleaning from Soobr Ltd. The product is changing the concept and model of professional cleaning practices by offering its customers cleaning in the right place at the right time. Soobr optimizes the planning and execution of cleaning tours based on data and artificial intelligence.
Challenge
To intelligently plan, schedule, and optimize cleaning routes, Soobr required the ability to deploy reliable and highly scalable IoT networks to collect and integrate occupancy data associated with building utilization. To achieve this, the IoT device needs cost-efficient and easily-deployable passive infrared (PIR) motion sensors with reliable, always-on connectivity, long battery life, and excellent indoor RF performance. Furthermore, Soobr required gateways to act as a secure intermediary between the sensors and the cloud, handling communication and managing information moving in both directions. When looking for a hardware partner, Soobr Ltd. selected TEKTELIC Communications to provide best-in-class IoT sensors, gateways, and wireless LoRaWAN® network connectivity in combination with the Akenza Software Platform for its IoT solution.
Solution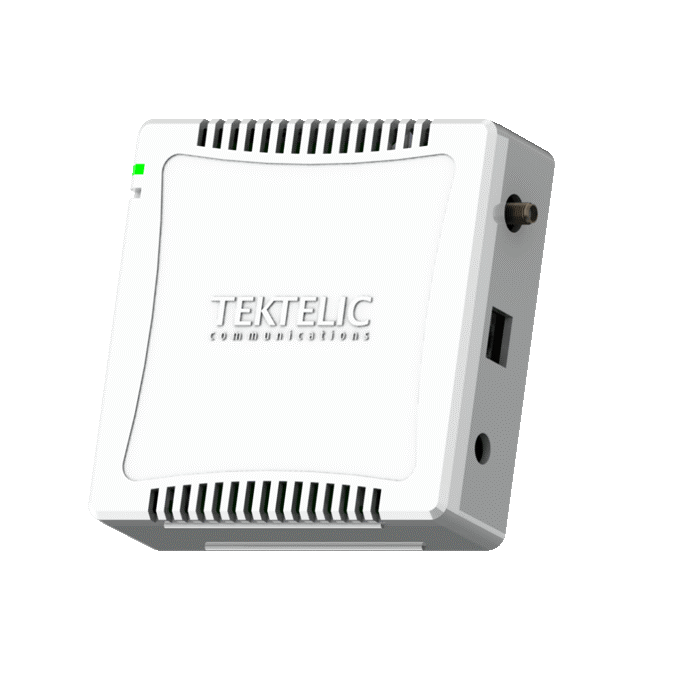 Soobr found that TEKTELIC's highly scalable KONA Micro Gateway and VIVID sensors were an excellent hardware choice for supporting the collection of key data metrics associated with room and building occupancy statistics and patterns. Sensors employed by Soobr enable a streamlined and efficient data gathering process, providing the accurate occupancy data needed to determine actual cleaning requirements and generate dynamic routes for cleaning staff.
A key decision factor in Soobr's selection of the KONA Micro Gateway and VIVID sensors was their reliable "Always On" connectivity, long battery life, and excellent indoor RF performance. These products can be quickly and cost-effectively deployed in the intended location and will provide the reliable LoRaWAN network connectivity required for the Soobr solution. LoRaWAN® is the ideal technology to provide scalable, long-range, low-power, and secure bi-directional communication with deep indoor penetration.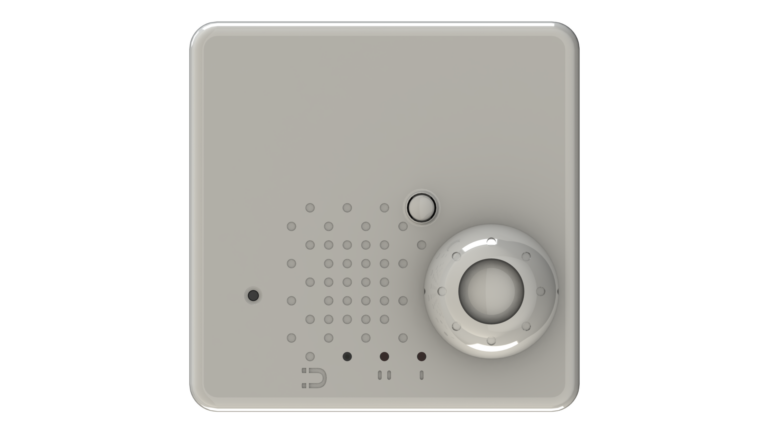 LoRaWAN's multi-usage capabilities can accommodate high device capacity in a single network. LoRaWAN gateways, such as TEKTELIC's KONA Micro Gateway have the capacity to simultaneously send and receive hundreds of messages every second from the devices deployed in its vicinity.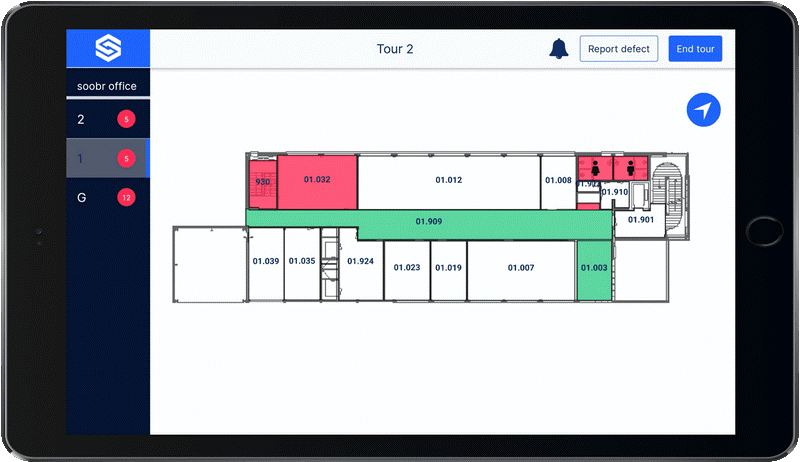 Once the LoRaWAN sensors are in place, a reliable IoT Software Infrastructure is needed to manage the whole fleet of smart LoRaWAN devices, centralize the data collection and make it accessible to the end application in the cloud. This is what Akenza handles with its IoT platform. At the heart of the system, the Akenza Core provides a simplified path from the hardware to the cloud thanks to its technology-agnostic architecture. Simply put, it allows connecting various types of sensors, based on different connectivity technologies, to any ERP system or application, with a deployment in a public or private cloud. In the current case, it enabled Soobr to rapidly validate the proof of concept during the early stage of the project before scaling to a production-ready solution. In addition to this, it allowed Soobr to develop its own SaaS application on top of a solid IoT foundation, focusing on its core business of generating added value in the smart building sector without dealing with the IoT complexity.
The Akenza Core provides an advanced rule engine and business intelligence modules as well. If needed, one can trigger specific notifications (email, push) and alerts based on predefined rules, directly on the platform.
Conclusion
●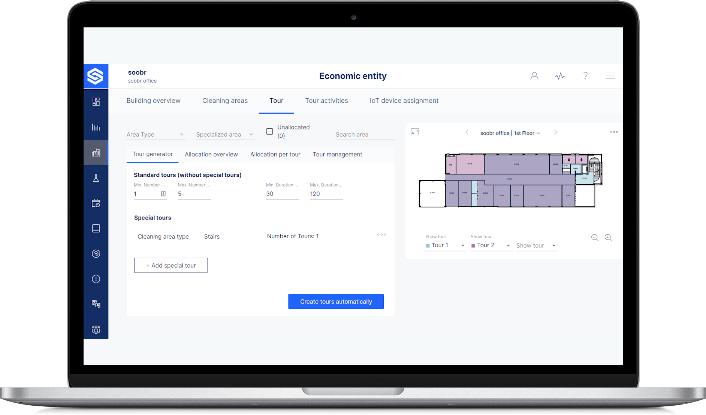 TEKTELIC has provided the connectivity required to deploy Soobr in 4 countries, planning, and steering over 90 cleaning tours
● The fast-growing deployment has captured over 2 million IoT events and has processed more than 80,000 work hours to date.
● Soobr has been proven to gain cost savings of 15% on average, improve quality and enable transparency
To get more information  about the Akenza solution please visit the website or contact info@soobr.ch
To learn more about TEKTELIC's complete End-to-End IoT solutions, please contact info@tektelic.com
To be informed about our
latest news 
subscribe to our newsletter