Smart Agricultural Solutions that Really Help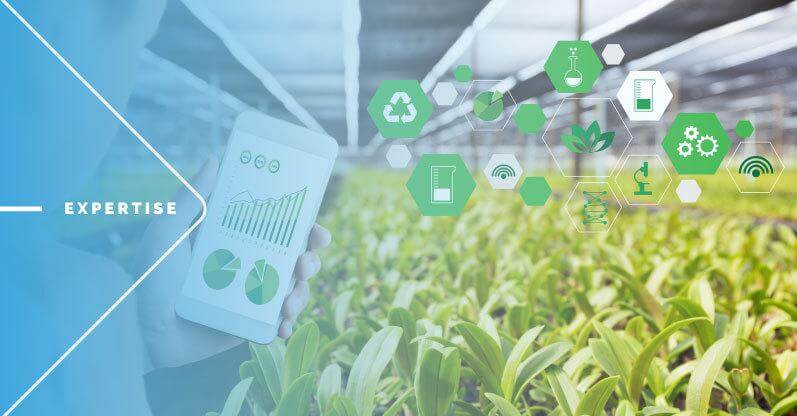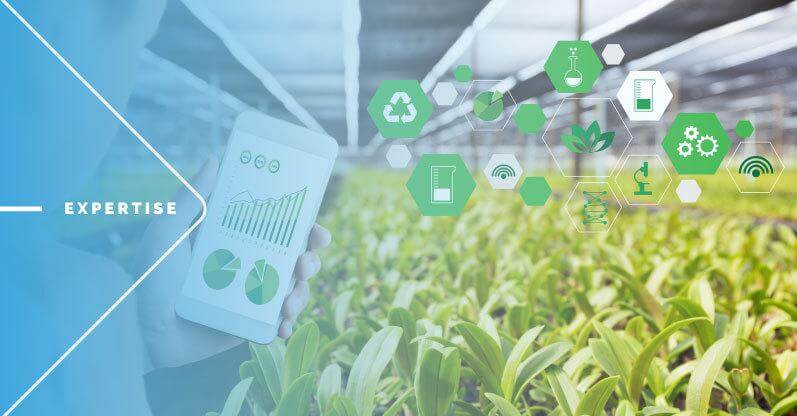 Growing demands for healthy and organic products have prompted farmers to invest in smart agricultural solutions. Users are increasingly asking for products that are healthier and more environmentally friendly. Innovation has grown over the past 20 years, with new tools emerging every day to make work easier, cheaper, and lower in carbon footprint. In addition, currently, artificial intelligence and machine learning are being used to optimize agricultural processes and reduce the environmental impact of agriculture. A report by Machina Research estimates that 225 million connected devices will be used in agriculture by 2024.
In addition, with the rise in population, governments are now actively adopting IoT agriculture devices to reduce the costs of producing and transporting food. Precision farming can also reduce labor costs optimizing human resources usage. With smart farming, farmers can save money and improve yields while reducing their environmental impact. With a wireless sensor network and remote sensing devices, smarter technologies can provide comprehensive information on the crop health and condition of farm assets. Besides, because the data is constantly sent to the farm, farmers can make wise decisions on how to improve the quality and quantity of their agricultural production.
Why Do you Need Smart Agriculture Solutions?
To Optimize the Crop Growth
Agriculture IoT solutions can increase farm productivity and optimize the crop growth process. The Internet of Things and wireless sensor networks enable these systems to communicate with each other, collect and receive data. Farmers can view stored data, control equipment, and monitor crops with their smartphones. The benefits of an IoT-based intelligent agriculture field monitoring system go beyond saving money by helping farmers save water and increase crop yields. The application of IoT in farming is broad and scalable, and a focus on the needs of end-users is crucial.
To Have the Access to Predictive Analytics
Using smart agriculture sensors and analytics, farmers can have information about crop health, and yield prediction. In this way, they can make strategic decisions remotely, without spending a fortune on renting a conference venue. This is especially true for family and organic farms, whose financial resources are limited. Thanks to the IoT-based agriculture monitoring system, in turn, they can monitor the conditions of their growing crops, and take the necessary actions to avoid damage caused by climate change, or other unpredictable events. Regardless of size, IoT-based smart agriculture and soil nutrient detection system will benefit the entire agriculture industry.
To Ensure Crops and Cattle Wellbeing
Smart agriculture solutions are a critical component in precision agriculture. They enable farmers in different parts of the world to track the progress of their crops and the health of their animals. IoT applications also provide a wealth of information to help them with decision-making. By using IoT for agriculture, you can improve the quality of your product and the health of your cattle. If you are concerned about the safety of your cattle, you can even monitor them in real-time because the data collected is immediately sent to the cloud.
To Have Access to Livestock Tracking
Incorporating smart agriculture IoT project in your farm will enable you to monitor key agricultural conditions and make effective decisions. Using IoT technology in agriculture will also help you to manage storage and logistics. These connected devices will help you to increase your yields and improve efficiency. If you want to maximize the production of your crops, you should use IoT solutions for agricultural purposes. You will be able to control and monitor your crops and ensure they are in the best possible condition for the market.
Smart agricultural systems can improve crop yields, livestock health, water management, and "farm-to-fork" regulation compliance. Also, livestock wearables connected to a mobile application can help track reproductive cycles of a herd and adjust field conditions accordingly. With the use of smart technologies, it is possible to recognize the first sign of any disease. The IoT technology can help farmers deploy inexpensive sensors in agricultural fields. This is the cutting-edge farming method of the future. These technologies can reduce the costs of production, as well as provide real-time insight. Besides, with the use of cheap sensors coupled with a smart agriculture system using IoT technology implementation, farmers can reap the benefits of smart agriculture.
What Devices are Really Helpful for Precision Agriculture?
In the current fast-changing environment, we have a lot of technologies that transform agriculture. These agriculture technologies can help with collecting data, increasing production efficiency, setting product distribution, and improving staff performance. Smart farming solutions are very diverse and quite similar, at the same time. Most of the technology for organic farming management is IoT-based. You may ask what is IoT in agriculture and what actionable insights it gives. IoT in agriculture plays quite a big role in agricultural production. IoT enables farmers to make production more cost-effective, helps with climate change adaptation, and increases equipment efficiency. Nevertheless, for the most successful transformation of your agricultural business, you should clearly understand which smart farming technologies will be beneficial exactly for your market segment and product.
IoT Agriculture Sensors
The IoT-based sensors for agriculture have many potential uses in the agriculture industry. They can be used to gather real-time data on crops and help farmers make better decisions about when to harvest. Using IoT sensors on the arable land, farmers can monitor their crops and determine when they are ready to harvest them. Using data analytics, they can optimize smart irrigation and choose the best time to fertilize the crops. Smart agriculture sensors can even monitor plant diseases.
The sensors will also monitor the growth of staple crops. They will measure things like crop size, soil moisture, soil quality, soil humidity, temperature, and more. This information can be used to make better decisions regarding the fertilization and water usage of a given field. This technology will allow farmers to analyze data on their crops through analytical dashboards and make more thought-out decisions about how to manage their fields. This will result in higher yields per acre and reduce the risk of spoiling the natural resources. That's a win-win situation for both the farmer and the consumer.
The IoT-based sensors for the agriculture industry are being designed to make farming environment more efficient, and profitable, and give farmers ample opportunity for development in the smart cities direction. However, there are several challenges that smart agricultural devices need to address. The first is that data transmission isn't always reliable enough to withstand adverse weather conditions. In addition, data must be delivered to the right location in real-time to make informed decisions, so there is a need for a reliable cloud-based system. This is especially true of agricultural sensor technologies as most of them have Wi-Fi connections and are dependable on a network.
IoT-based sensors for agriculture can help agriculturalists make better decisions. By connecting IoT-based sensors for agriculture, a farmer can track the health of crops, conserve resources, and reduce waste. In addition to weather stations that monitor weather patterns, IoT devices for agriculture can help farmworkers track their crops' nutritional value and other data. This type of technology is becoming more widely used in agricultural spaces, vehicles (e.g. autonomous tractors), and operations (e.g. crop monitoring and crop quality control). There is a growing demand for IoT-based sensors for agriculture and it is only a matter of time before all farmers can reap its benefits.
Smart Farming Gateways
IoT gateways for agriculture provide additional security for IoT smart farming devices. A gateway creates an intermediary layer between the internet for the global population and the device. Whether it is a tractor, a greenhouse, or other agricultural machinery, it should have an open API to allow customized circulated engineering. This means that IoT applications can incorporate parts of different layers into their platforms, and these attachments can then be used by specific farming applications.
Rugged IoT gateways are made of industrial-grade components that can withstand a rugged environment. In addition to being rugged, these gateways come with steel or aluminum enclosures to prevent external elements from causing damage to the internal components. This allows for a seamless transition between cloud-based IoT devices and traditional farm machinery. This means that farmers can use IoT gateways in remote locations without worrying about network connectivity issues.
Agricultural IoT gateways are also extremely efficient, as they can save power and battery life of production devices, which is beneficial for a company's resources and the world. They can also perform complex tasks without requiring an internet connection, such as controlling smart irrigation and monitoring water. Smart irrigation system is one of the groundbreaking features as farm monitoring and better control become way more comfortable and cost-efficient. In addition, they can work with a range of network protocols and reduce risk of outside manual intervention. Some gateways support a range of different protocols, including TCP/IP and UDP. Agricultural IoT gateways can integrate several of these into their architecture.
IoT gateways for agriculture sector also need to keep track of connected devices. A network of gateways is an ideal way to facilitate communication between IoT devices. A farmer can change a field's temperature, soil moisture content, light level, or other many aspects in a fraction of a second. Without an IoT gateway, this communication would be slow and unreliable for precision agriculture. In contrast, a smart farming IoT gateway is able to work at the edge, and only send data it needs to get the job done.
End-to-End Solutions for Agriculture
In addition to IoT gateways and sensors, end-to-end solutions for agriculture are also a great and cost-effective decision that can help with crop monitoring and data analytics. These systems include a variety of agricultural IoT devices, as well as a powerful dashboard that provides remote real-time monitoring capabilities. In addition to improving productivity, these devices also streamline most business processes. The opportunities for smart farming are vast, and some prominent use cases include vehicle tracking, storage, and logistics.
End-to-end solutions for agriculture should be scalable and adaptable to the needs of the farm. They should be tailored to the needs of the farmer and the business owner. The connected devices should have a wireless range to communicate and be able to send data to a central server. In addition, they must have a secure and reliable internal infrastructure. These factors will make IoT applications successful.
TEKTELIC Solutions for Smart Agriculture
TEKTELIC is a global company focused on the development and introduction of IoT technology into the world. Throughout all the years, we are working in the market, we are doing our best to improve system management in different spheres, solve the issues connected to climate change, and contribute to the better use of natural resources. The current state of climate condition requires the utmost attention to the entire farm and real-time monitoring becomes a necessity rather than a privilege. We create smart meters and gateways to provide our clients with detailed analytics and ensure data collection. We want to show the world how easy you can to collect data, make analyses, and adjust your business to the market demands using IoT management systems.
End-to-End Solution
Agricultural data management is one of the biggest challenges in smart farming today. The amount of data that needs to be collected is enormous, and it can be difficult to ensure that it is collected in a timely manner. In addition, there are many regulations governing the use of data from smart meters and equipment. Therefore, creating an end-to-end solution for the agricultural industry is crucial. TEKTELIC Company, in turn, has a perfect CO2 Monitoring Solution BREEZE-D for indoor agricultural monitoring management, which is designed to address these challenges and is tailored for the specific needs of the agriculture industry. It can monitor CO2 and humidity levels, which are important indicators for plant growth.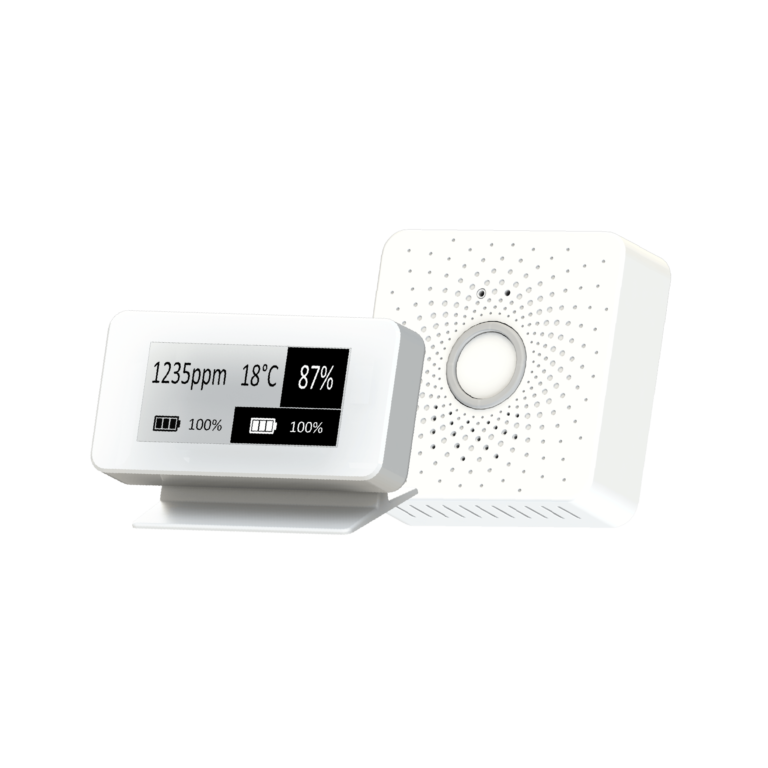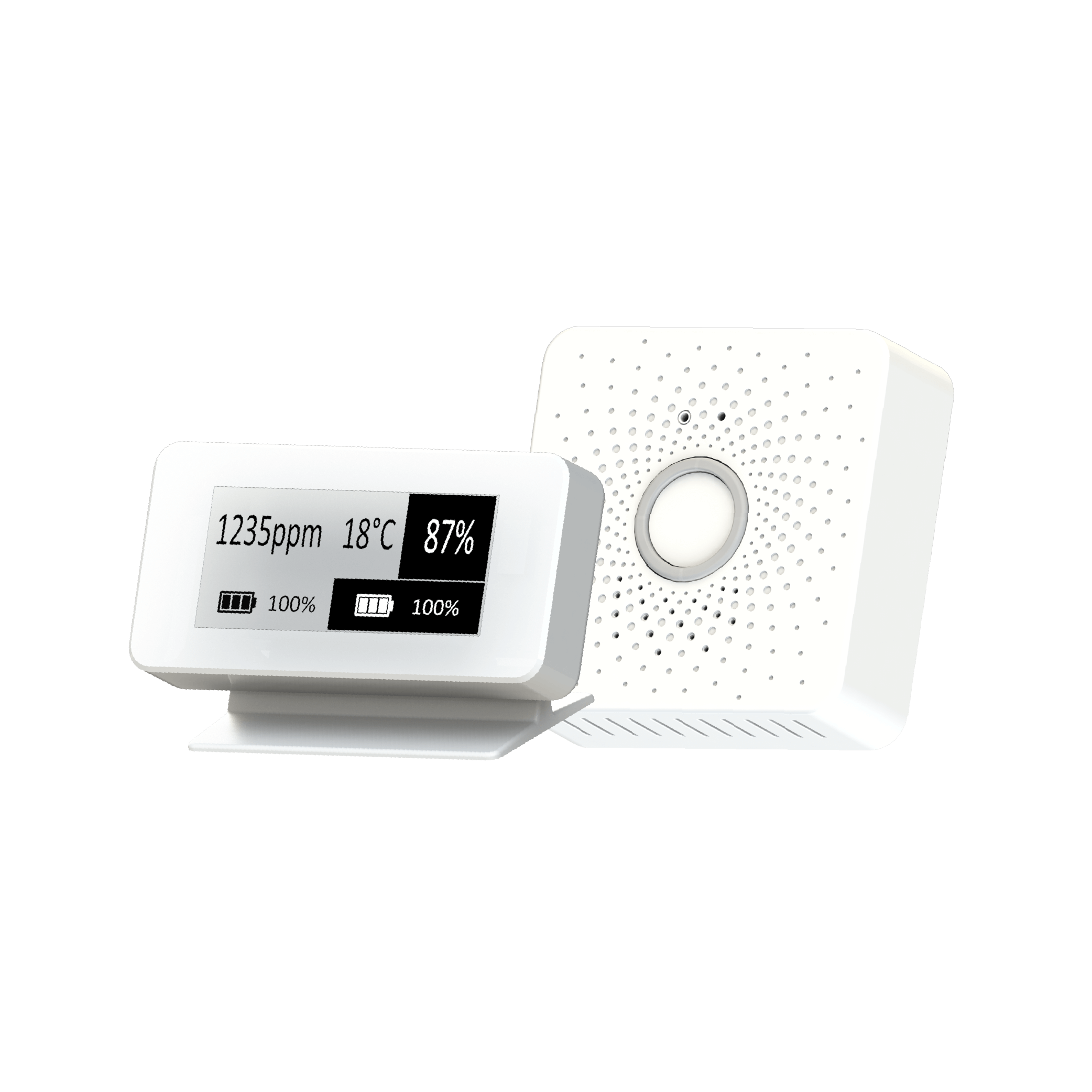 Gateways
Additionally, TEKTELIC offers reliable gateways for outdoor and critical infrastructure management. For example, KONA Macro IoT Gateway is perfect for outdoor deployments since it has wide coverage and capacity. What is more, this device is ideal for a farm because of its low power consumption and compact size. KONA Macro IoT Gateway is already being used by companies in the agricultural sector. For example, it is successfully deployed in poultry farming, where it is used to help facilitate improvements in bird performance, food supply, economics, and welfare.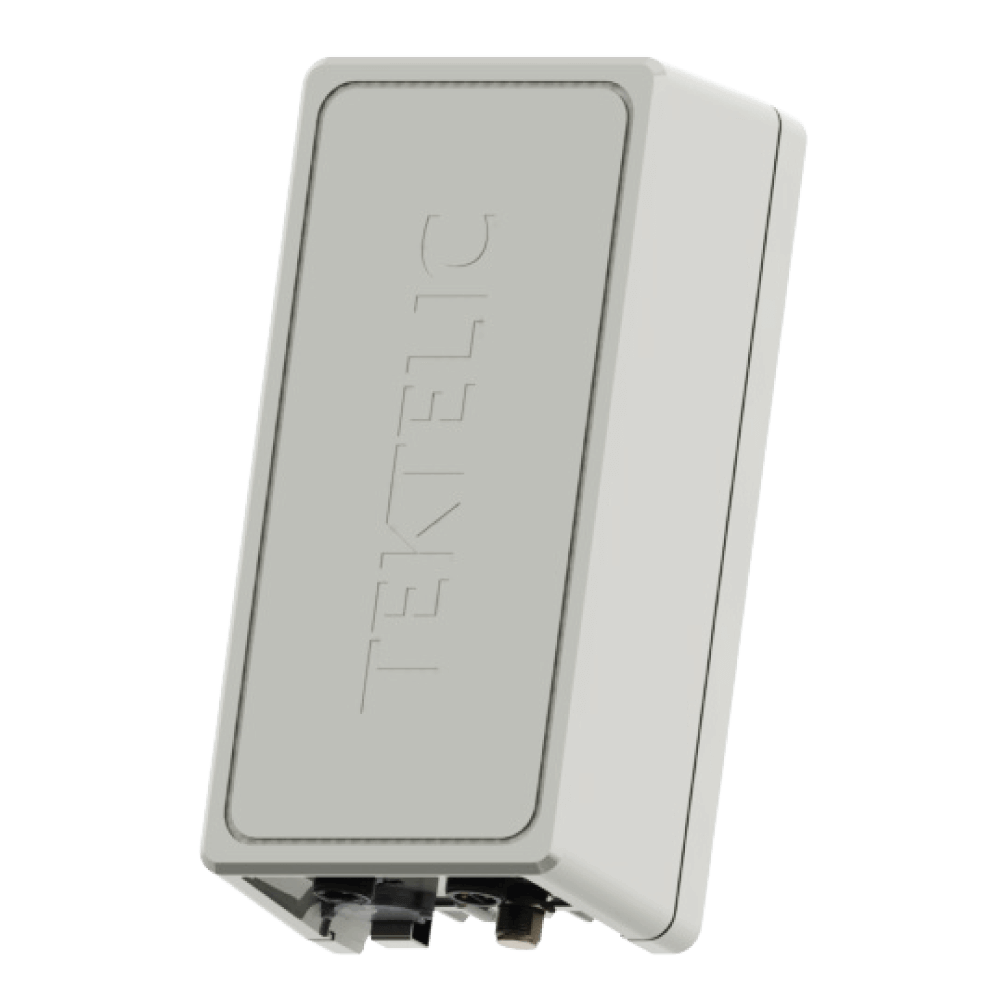 In a farm along with the KONA Macro IoT Gateway, can be used KONA Micro IoT Gateway. This gateway can work even when its main site has lost power. What is more, this gateway is a flawless hub for the deployment of enterprise-level applications in areas where LoRaWAN network coverage still is not readily available. It was also used in the abovementioned poultry farming case for better transmission of data collected and adjustment of food supply for birds.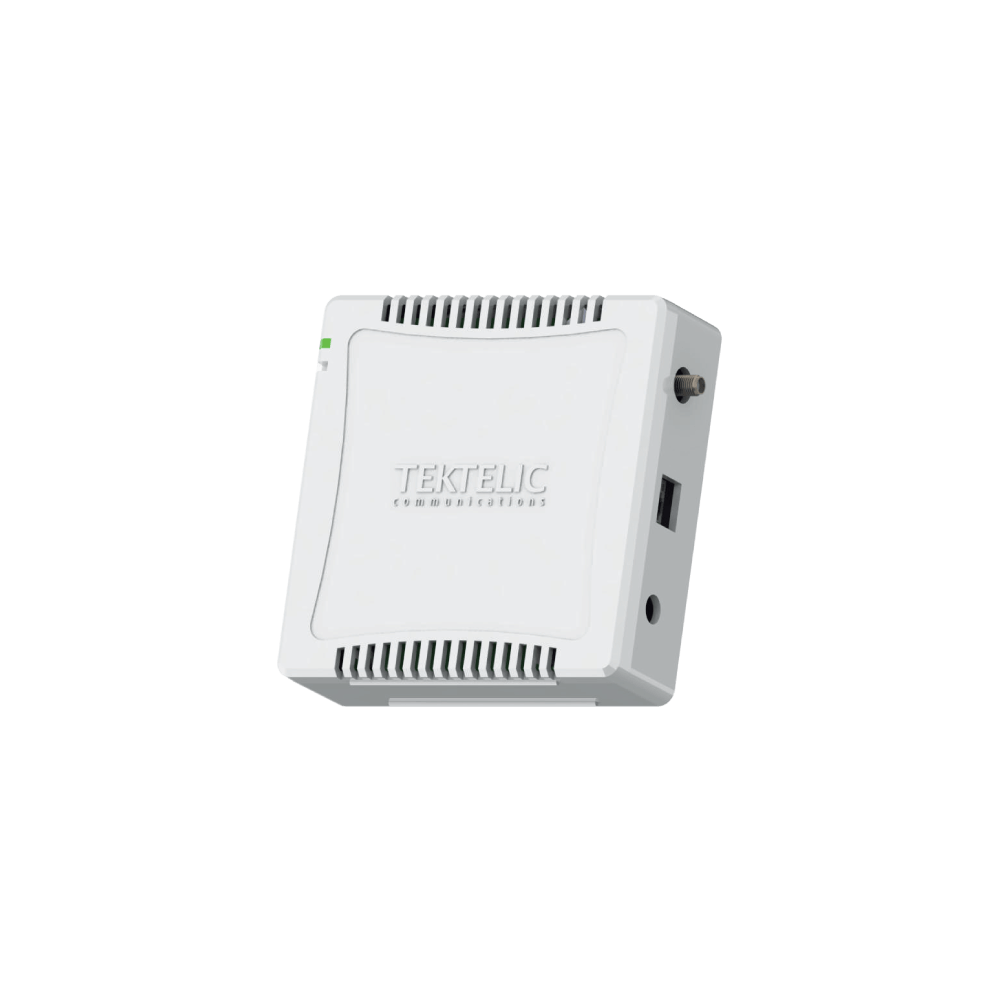 Using the LoRaWAN gateway, TEKTELIC provides a single source supply for custom IoT products. TEKTELIC can help you build the most reliable IoT networks from concept to production. Our network is equipped with a cloud-based Radio Access Network (RAN), Network Server, and a live 24×7 Network Operations Center (NOC). With a TEKTELIC gateway, you can easily deploy your WAN in any location, regardless of the environment. Whether your network needs to be used indoors or outdoors, TEKTELIC can offer solutions that meet all your requirements.
Sensor
Speaking about IoT-based sensors for agriculture that can be used to improve farm performance and productivity, they are usually too expensive for a simple farm owner and difficult to use for small-scale farmers. At the same time, IoT-based sensors for agriculture are also important for improving the health and safety of livestock. TEKTELIC, in turn, has quite affordable and easy-to-use sensors. The main sensor is CLOVER, which can monitor such data as soil moisture, air temperature, humidity, and light. This sensor is indispensable for any agricultural company, and what is even more important can be easily connected with any TEKTELIC end-to-end solution.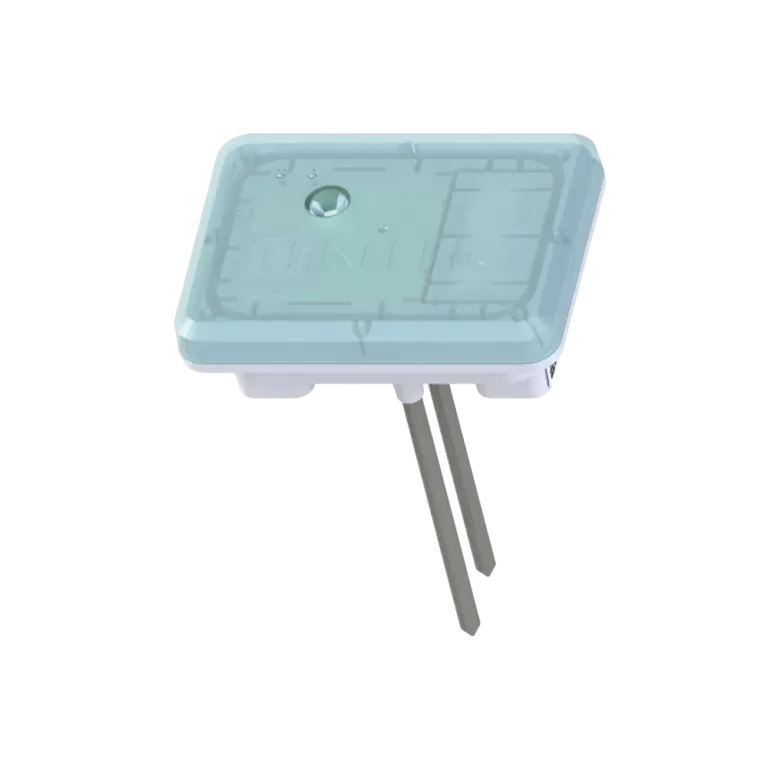 IoT sensors are small but powerful. They measure a wide range of environmental parameters and data. They can be deployed to monitor sunlight exposure, which helps you make better decisions about where to plant crops. For example, you can use this data to determine the viability of solar integration. Other IoT technologies allow you to visualize essential weather-related data. With their inbuilt antennas, they can easily be installed anywhere in the field, as it is already done in La Sapienza Botanical Garden in Rome. As you see, there are quite a few agricultural solutions that can be really helpful.
To discover more opportunities for your agricultural business, be sure to write to our sales team.
To be informed about our
latest news 
subscribe to our newsletter