How Can Smart Metering Sensors Save your Money?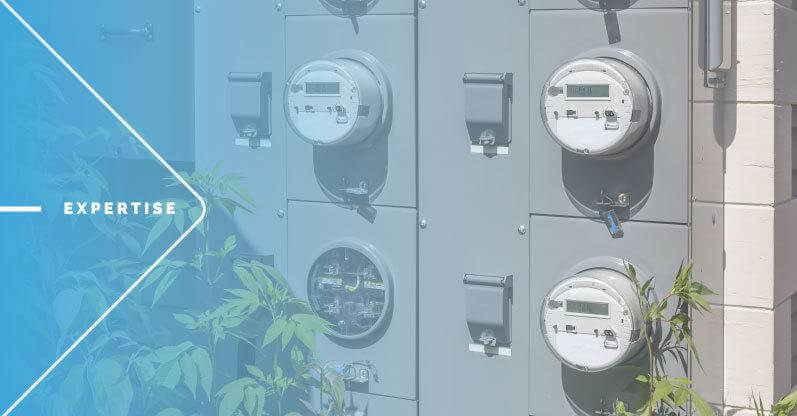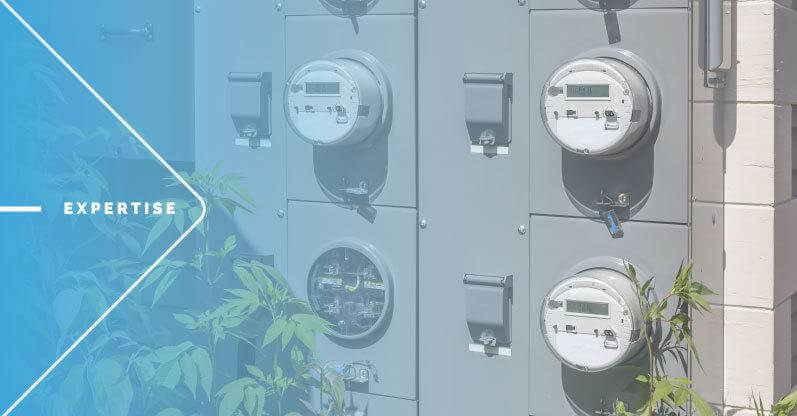 Along with the constant rise in utility fees and energy bills, both business enterprises and ordinary city residents have started to look for ways of saving money and reducing energy usage. The first option to resolve these problems was the use of renewable energy. However, as it turned out, a lot of countries cannot switch to the use of renewable energy since most of the solutions are based on solar energy, and there are not so many countries with a sufficient amount of sunny days. As for water energy usage, it was discovered that there are not enough water resources to make water the main energy supplier as well. So, in such conditions, arose a need for smart home devices that can adjust energy consumption without specific resources that are difficult to get in some countries.
What are Smart Metering Sensors?
If you want to learn more about how smart meters can save you money, start with the basics: how do they work? A smart meter sensor can help you determine what energy you are using and how much money you're spending on it. This is especially helpful if you're using a home automation system, which may not be so easy to set up. The most important thing to remember when using a smart meter is to read and interpret the energy data properly. With a smart meter installed you'll never have to guess how much electricity you've used, and you can view your electricity bill online or through an app.
Who Can Benefit from Smart Meter Devices?
Smart meters provide information that is valuable for business owners, ordinary people, and utility companies themselves. Currently, utility enterprises are realizing that smart meters can become a valuable tool for reducing their costs. Not only do they save money, but smart devices can also improve the service provided by each utility company. Additionally, the application of a smart meter saves money and provides real-time data and tools for utilities to cut down on the amount of electricity they spend daily. Smart home devices are a great investment for companies that want to be energy-efficient and have all the advantages connected to remote control of energy usage.
For small and medium-sized enterprises (SMEs), smart meters also can bring a wide scope of benefits. They can show how much electricity each department spends, which rooms demand more lights, and which can contribute to savings. By using the energy monitoring apps, you can build your budget more effectively and save energy and money. The smart metering in IoT includes energy monitoring apps, smart home control programs, and a variety of IoT-based sensors and gateways. Smart control devices can even send you reminders and help you plan for your energy use. Using the smart meter sensor helps you to make sure your business is maximizing its energy efficiency, using electricity, gas, and water reasonably. The installation of IoT smart meter devices will ensure that your business will be more profitable and have more benefits than competitors in terms of energy savings.
Smart meters are also incredibly useful for people who are moving homes. Relocation is a hectic time for anyone who is already busy with packing and unpacking. When a household uses a smart meter, in turn, people don't need to worry about meter readings while they're packing. They can simply download the data gathered by smart devices and review it later. A simple awareness of how much electricity you are using is enough to save you 20% or more, which is a substantial saving. Going from this, smart meter devices can bring a bunch of benefits for all.
How Exactly Can Smart Meters Save Money and Reduce Energy Consumption?
How can you save energy costs and reduce energy costs using smart devices? Considering the fact that each dollar counts, there is a need to create a central system that can integrate different tools for smart utility usage. A well-thought-out industrial strategy aimed at optimizing energy management has to gather meter readings on electricity usage, estimated bills, water consumption data, labor costs, and cooling system expenses in one database. It is therefore important for us to find ways to reduce energy usage and spend less with real-time data analyzing tools that can not only track energy consumption but also have two-way communication technologies. In addition, electricity prices are expected to increase this year due to the rise in costs of natural gas and fuel, so utility costs represent a potential source of considerable expenses. Here is where smart energy devices such as smart meters, smart grid technologies, and smart home's heating devices come into play. IoT-based smart meters offer businesses a range of advantages, including cutting overhead utility costs and optimizing efficiency.
Reduce Water Usage
The most common way of saving money with smart meters is to reduce water usage. There are different types of water meters, including residential smart water meter, water meter for commercial use, and universal IoT water meter. Smart water metering using IoT can detect temperature changes and help prevent water loss, which will make a difference in the total consumption of water and save money. The water temperature sensors, in turn, can detect if stagnant water is collected and prevent it from being used. The data gathered by smart water meters can also be used to help you save money on other utilities. For example, a smart water leak detector will notify you if there is any wastage of water due to leakage, which will give you an opportunity to react fast and don't lose money, paying more for water you don't really use. The remote water meter can also be helpful for those people, who give their house for rent and want to keep track of tenants' water usage. You can even use your smart meter to keep track of your household expenses such as light and electricity, allowing you to save more energy and reduce the total cost of energy use.
Reduce Electricity Usage
The fee statement on electricity usage is usually one of the most costly. With this in mind, it is one of the things we have to address in the first place. A smart electricity meter can help you save money on electricity because it can show you how much energy you're consuming. The technology can also provide you with more information about your light use, which will give you enough information to opt out of overconsuming light bulbs. You can save money on electricity if you use smart metering sensors both at home and in your business enterprise. Additionally, a smart meter device can turn your home infrastructure into energy-saving mode, which will help you significantly reduce electricity consumption and help you reach energy optimization.
Reduce Gas Usage
With the help of a gas smart meter, gas utilities can track and analyze usage patterns. The available sensors monitor temperature and pressure levels, which could lead to faster resolution of problems connected to increased household costs. Consequently, smart meters could significantly decrease the amount of gas consumed because they can set the most optimal inflow for heating or water boiling. The use of smart meter devices for gas monitoring can be useful even for smart cities since they can calculate the most cost-saving option of distribution. The new generation of smart meters can play a significant role in addressing power consumption and creating a city able to reduce energy costs.
What Devices Can Help you with Energy Savings?
There are many different types of devices that can help you save energy and money. As an example, we can name a smart thermostat, smart grid, smart meter, and smart bulbs. These devices can monitor how much energy each household facility consumes and provide options for reduction. The use of such IoT devices can help consumers to save money, and save the planet because energy overuse leads to climate change and an increase in temperature levels.
Smart Grid
A smart grid is the basis of smart infrastructure since it ensures successful communication between devices and end-user. A smart grid comprises a large segment of the electric value chain, providing energy savings and reducing emissions to the atmosphere. Smart grids improve service through constant proactive maintenance, increase operational efficiency with lower power losses and voltage regulation, improve demand response by saving energy through reducing the peak demand, and transform customers' consumption behavior by providing direct feedback to consumers. The amount of savings from the integration of smart grids into the residential or commercial building is significant which is proven by research conducted by the U.S. Department of Energy.
Smart Meter
Another useful smart tool that optimizes energy consumption is smart meter. Generally, under this notion, we can enumerate all the smart sensors, trackers, and other types of monitoring devices. For example, smart meters can include water monitoring devices, gas monitoring devices, and energy monitoring sensors. Smart meter technology provides homeowners and businesses with a synopsis of their energy use and the estimated cost of its use at a glance, which can help to follow a demand response program and keep the optimized use of energy consumption. In addition, a smart meter can automatically stop air conditioning when prices rise through demand response programs, or when it is not needed based on temperature or low room occupancy. Smart meters can also be equipped with a direct load control system that lets utilities control energy usage through the use of certain appliances without any type of human intervention.
Smart Thermostat
A smart thermostat is also one of the smart meter sensors but we can place it in a separate category due to its extensive use and high demand on the market. Such a device as a smart thermostat can not only save energy and reduce your bills but also make your living or working environment really comfortable. For example, this IoT-based device learns your habits and adjusts to your preferences. It can even schedule when you are away and lower the temperature at that time to help you save on heating. What is more, this smart device can tell you when to change the heating system, and when it is better to do planned repairs. It can also send alerts to your phone or email when it's time to pay for heating. We guarantee that you can save money if you have smart thermostats installed in your smart home. Of course, to optimize energy use in your office you need a more professional thermostat with more programming options, but at home, even a basic one will give you an opportunity to save on energy fees. Additionally, even inexpensive, simple behavioral sensors and software can determine occupancy patterns and sleep patterns and based on this information decide whether or not the heating, cooling, ventilation, and air cleaning system needs changing.
Smart Bulb
Smart bulbs are devices that offer remote control over your lighting. You can use an app on your smartphone to control the brightness and color of your lights. You can also use geofencing and motion sensors to automatically turn off lights when you leave the house or when no one is home. Smart bulbs are a great way to cut down on your energy consumption and energy expenses. These devices are becoming increasingly popular among home and business owners because of their usefulness and prospects of savings.
How Can TEKTELIC Help with Smart Metering?
TEKTELIC Communications is a company focused on the development and manufacturing the IoT technology. The IoT solutions provided by TEKTELIC help utilities implement a range of value-added services. They offer low power consumption and are appealing to companies looking to scale their operations. IoT technology, in turn, which all TEKTELIC solutions and sensors are based on, enables energy efficiency and reliability for end-users. The meters are also able to easily adapt to new network technology, which frees up time and resources for manufacturers.
First of all, for the successful transfer of metering data, TEKTELIC has a reliable KONA Micro IoT Gateway. This gateway is very comfortable to use due to its compact size, and simple deployment. It has an incorporated 3G/4G modem and a built-in battery backup, so a gateway can continue transmitting data even in a case when the main site has completely lost power. Additionally, this gateway has already proven its efficiency when applied to a water meter solution in Switzerland. TEKTELIC LoRaWAN gateways applied there, work with LoRaWAN-enabled meters to collect data and transmit it wirelessly, solving such problems as individual invoicing in multi-tenant buildings, district heating, water pump management, and non-revenue water (NRW). The rugged, always-on, and reliable gateways are ideal for deploying smart water meter networks. Moreover, they can support the entire process from installation to data collection, so customers can experience the real value of innovative metering.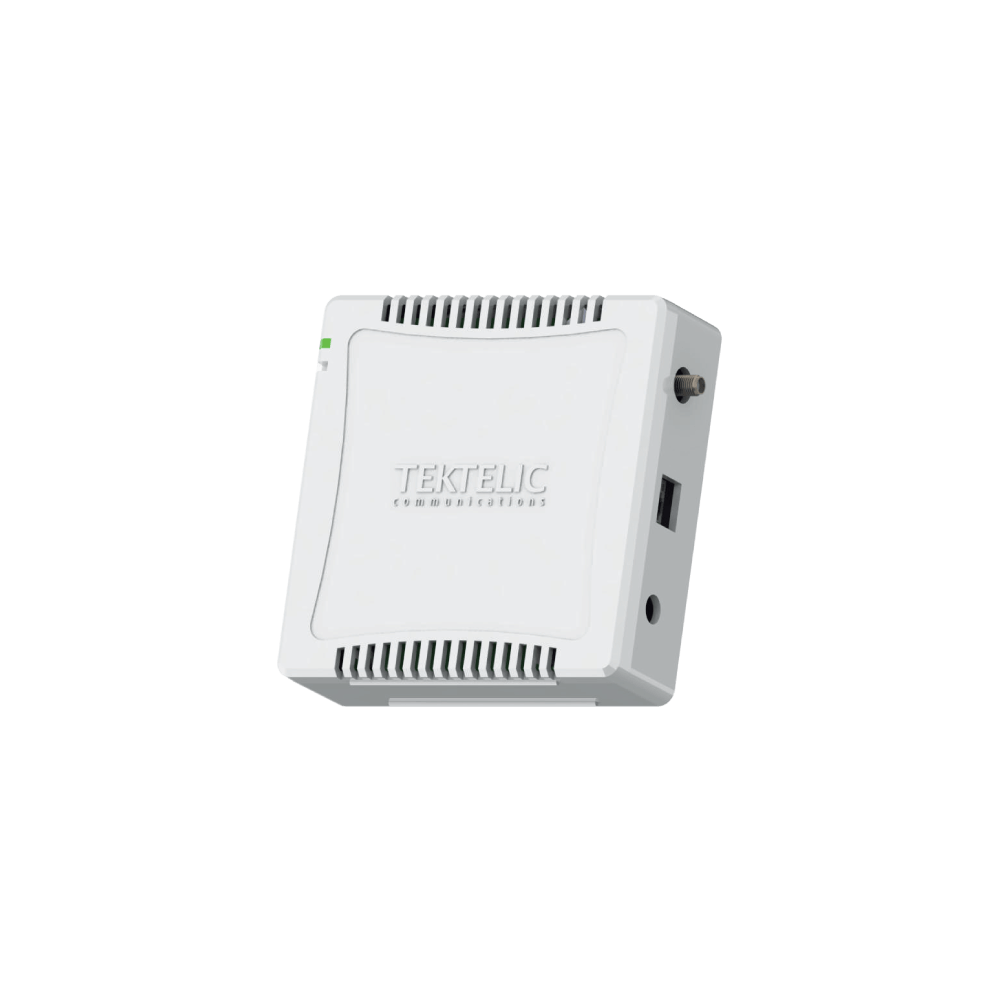 Another useful tool in the TEKTELIC product line is FLUX. It may look like a simple outlet but it has a range of advantages in comparison to it. The most important thing is that with the TEKTELIC FLUX you get full control over the power consumption. With this outlet, you can automatically trigger a 120VAC, 60Hz switch over a LoRaWAN network, saving money and energy. It is easily deployable in the office, at home, or even in the factory. It can be easily integrated into all the TEKTELIC end-to-end solutions, which makes it a perfect part of the LoRaWAN ecosystem.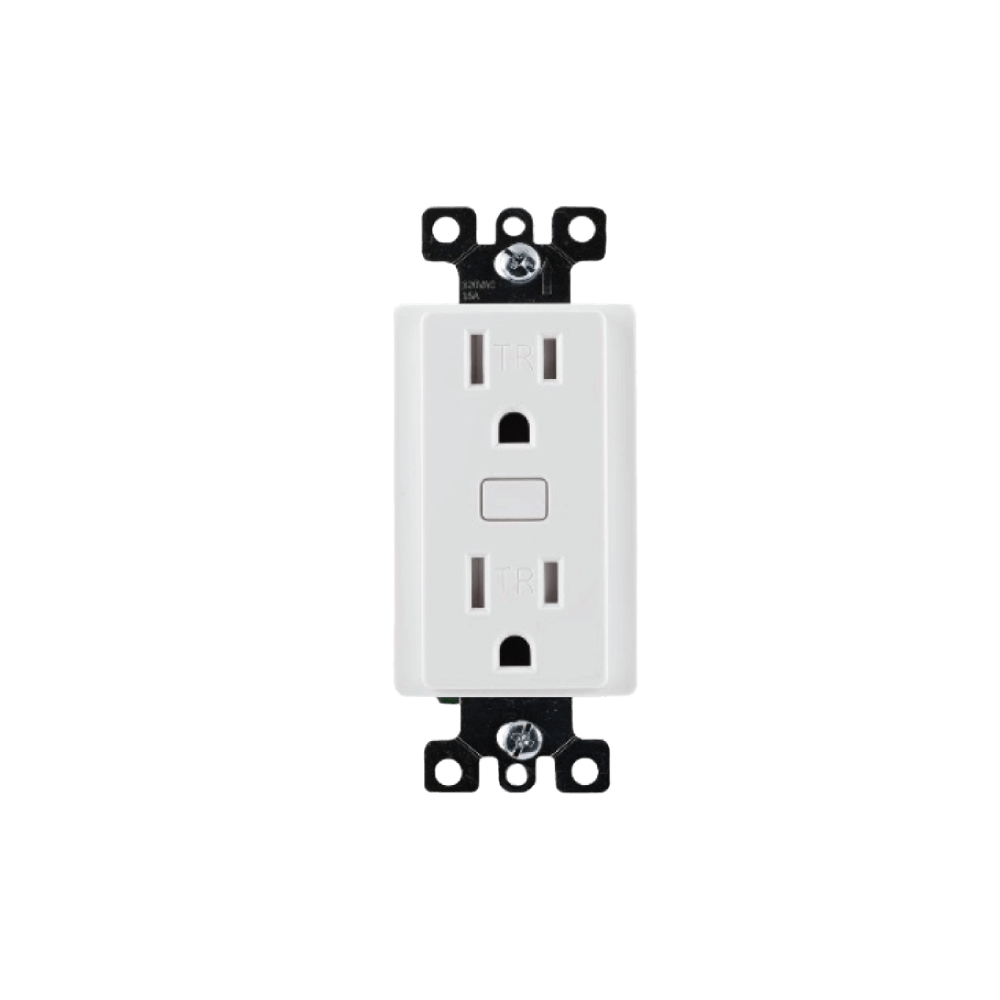 Other products TEKTELIC has for metering mostly include sensors for temperature and light monitoring. VIVID is one of the most universal solutions for monitoring. This sensor can monitor light, movement, leaks, temperature, gas, water, and humidity, which can be really helpful for setting up the air conditioning, heating system, and lighting. This sensor is available in two options, the COMFORT version, and PIR, so you may choose the one which is most suitable for you.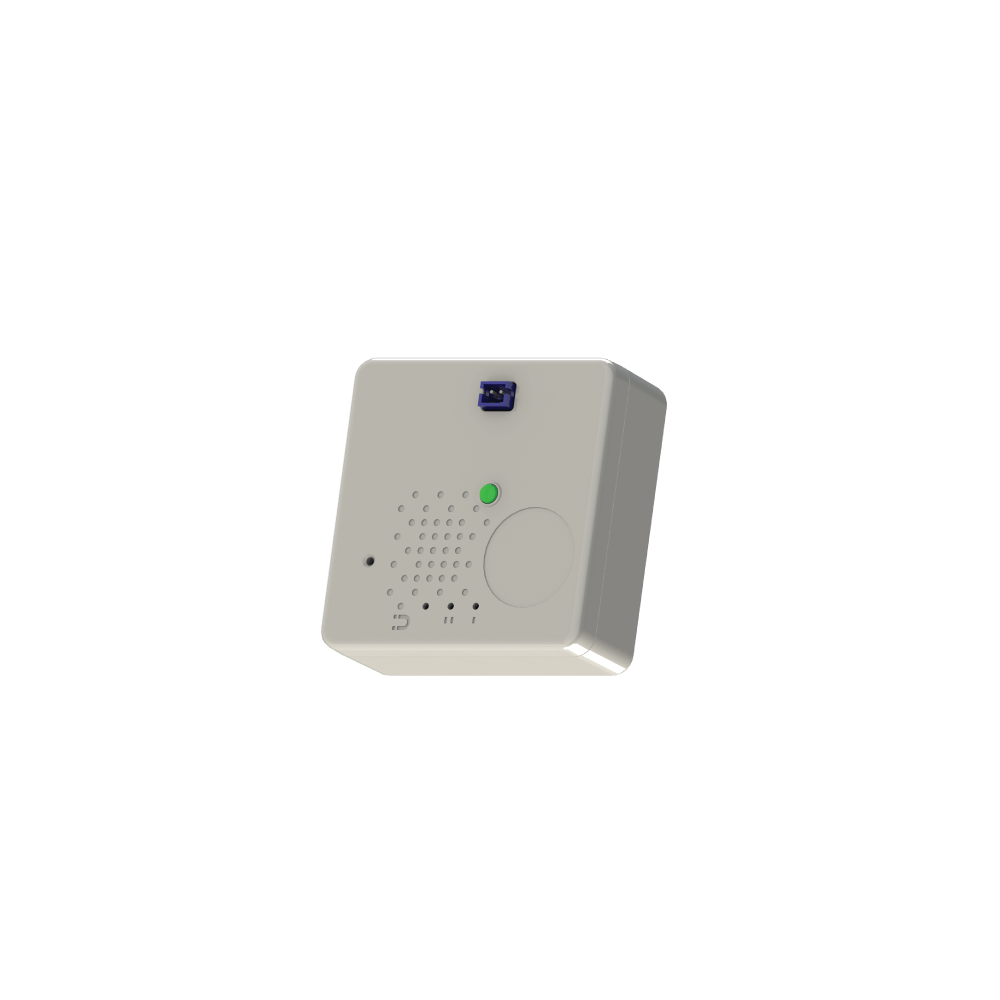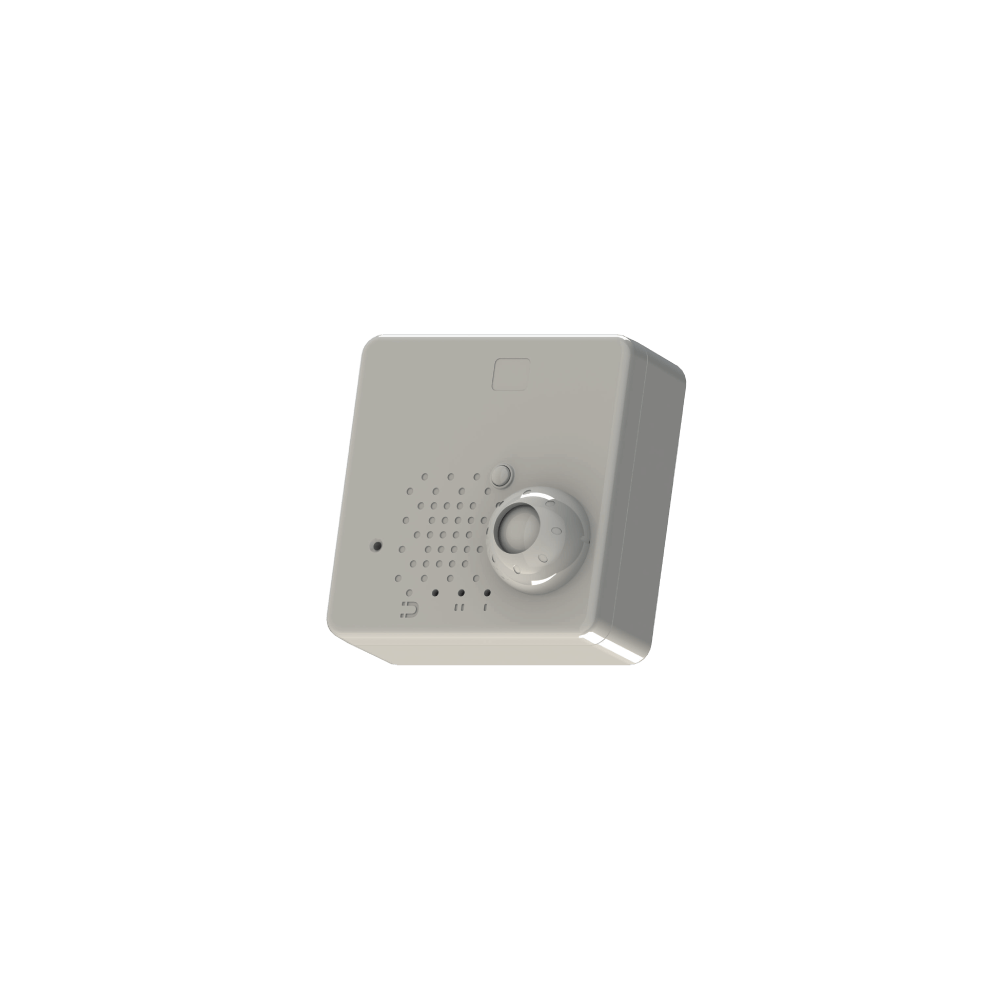 TEKTELIC's LoRaWAN technology is helping the electric utility industry in many ways, giving a great opportunity to have some savings on energy. For example, you may use IoT-based sensors to track the level of power consumption, or simply incorporate into your living or working environment a smart outlet. Regardless of which device you choose, when you start using IoT, you will be able to see benefits in terms of cost reduction very soon. So, if you're looking for more ways to save money, smart meters can help you find the right solution for your home or business. The IoT is the next big thing in the world of monitoring systems, and the power industry is at the forefront of it. These smart solutions can help monitor energy consumption and make it more efficient. In addition, they can help people save water and power, which is crucial in view of the current situation with ecology.
A smart meter allows you to save money by calculating your energy usage. The information you gather with these smart sensors will be useful for you and your company. You will be able to cut your expenses while making your home and workplace energy-efficient. The advantages of using a smart meter are worth considering, but before you install one, make sure it's compatible with your home. That is why you should contact the TEKTELIC sales team for assistance and we will help you make a profitable choice.
To be informed about our
latest news 
subscribe to our newsletter