Smart Retail: What is IoT Retail and what are its benefits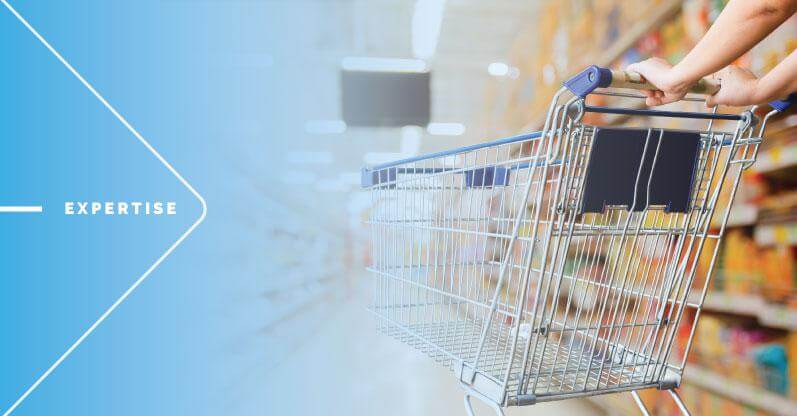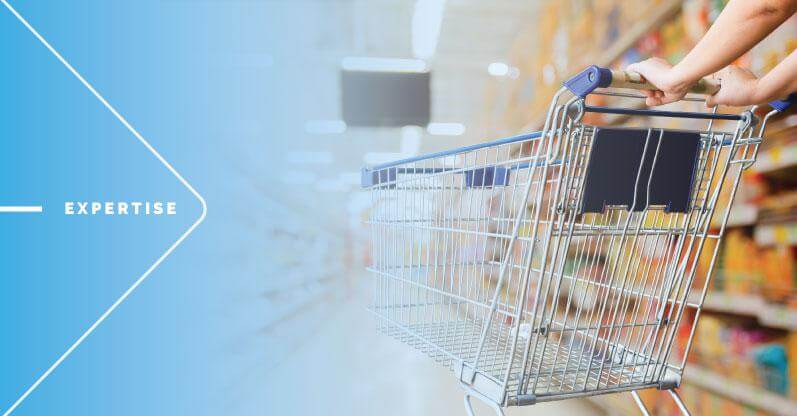 The use of the Internet of Things (IoT) in the retail industry is becoming more prevalent because of the unlimited possibilities and breakthroughs that technology provides to businesses in this area. Organizations may use IoT technologies to better understand their consumers, establish new business models, and improve productivity.
IoT applications in retail industry can bring a range of advantages. For one, IoT in retail market can improve customer satisfaction and product handling. Smart solutions can also increase supply chain efficiency. In addition, IoT-connected smart devices can upgrade customer service. Some of these IoT use cases in retail include self-checkout, smart mirrors, and digital signage. According to Gartner, in-store contextual marketing will be the fastest-growing use case for IoT.
What is Smart Retail?
The concept of smart retailing may seem abstract or technical as something fictional from marketing strategies. However, the process actually has been around for a while and has already been applied in some retail shops. You may have noticed that automated checkouts, smart delivery services, and dynamic pricing, being used in your favorite restaurants or connected stores. In view of digital transformation, all these solutions, IoT-based sensors, and inventory-managing devices are being increasingly used in retail. This technology can reduce manual labor and improve the overall efficiency of retail businesses.
By making the supply chain more transparent, smart retail IoT applications can identify trends and errors early on, increasing operational efficiencies and providing for predictive equipment maintenance. Predictive maintenance becomes possible when a company decides to leverage IoT with the IoT platform integration and machine learning algorithms aimed at customer fulfillment and the best experience. This allows store managers to adapt without problems, while automated systems can spot errors before they become costly or worsen customer experience. When the supply chain is transparent and decentralized, retail sensors can detect and prevent problems before they escalate into a crisis. Because of this, retail companies can eliminate the possibility of human error and improve output sustainability. By implementing smart IoT solutions, retailers can make their business operations more efficient and profitable.
IoT and Retail Industry in Figures
Smart retailing has accelerated the industrial Internet of Things growth. The advantages of IoT technology have aided the development of the retail business sphere as well. It is constantly looking for methods to increase corporate efficiency so that companies may remain ahead of their competitors. Because of its expanding popularity among all stakeholders, a research report predicts that the IoT-enabled retail sector would be valued at 94$ billion by 2025. Retail, like many other businesses, is adopting the Internet of Things (IoT). By 2020, IoT in retail was anticipated to be worth more than $35 billion. IoT technology is being used by retailers to improve customer experience, cut labor costs, promote growth, and boost the overall performance of infrastructure and network components in the retail business.
Intelligent retail is a process of innovation and technology that allows an in-store staff to create a more personalized experience. It includes optimal staffing level indicators usage to optimize merchandising, mall traffic, and supply chains. The process is not only more convenient for retail employees but also safer for data management carrying. It is able to recognize what consumers want and is more likely to buy. This retail automation technology can also be tailored to the specific needs of a customer. It's essential for retailers to stay competitive in today's physical and digital worlds .
With the advent of IoT in retail sector, mobile apps and smart sensors, which can analyze data collected are powerful retail solution that can transform the shopping experience. By incorporating modern technology into the retail store, you can provide shoppers with better service and ease some tasks for a marketing team since when customers are satisfied with the shopping experience from the very beginning, they will promote a retail store themselves. In addition to a better shopping experience, IoT for retail industry can improve the management of inventory and store operations. Moreover, it can help businesses reach new segments of consumers.
IoT devices and IoT applications can make shopping more efficient. It can also help in delivering personalized deals for shoppers. Using Internet of Things technology, the convenience of a customer is increased since they can choose a store based on location data and preferences. Further, store managers can use customer data collected by IoT retail devices to optimize their services. A successful store, implementing cloud computing solutions, will maximize its profits and avoid running out of products.
The Benefits of IoT in Retail Industry
Successfully adopting IoT applications is already paying off for forward-thinking retailers since, with the Internet of Things they can gain valuable insights into delivery processes, consumer habits, trends of online purchases, and ways of increasing business efficiency. IoT-enabled devices can help retailers increase revenue and boost dressing room sales. It can also improve inventory accuracy, enabling easier tracking and ordering of products. For a personalized retail experience, these new technologies are worth the investment. A step-by-step approach will help retailers determine ROI and optimize their operations. So, what are the benefits of IoT? There are a lot of them, and they can enhance customer experience, customer engagement, and operational efficiencies, and give a necessary competitive advantage.
Enhanced Supply Chain Management
Retailers may use IoT solutions based on LoRaWAN® technology, for example, the smart tracking sensors, to acquire a complete picture of the flow of items from manufacture to shop placement to consumer purchase. The data gathered may be examined in real-time, for example, the time spent on transit or the temperature at which the product was stored. This information is very useful when transporting perishable goods, as the storage temperature is critical. According to some estimates, three-quarters of merchants intend to use IoT to update their supply chain management.
Additionally, with the IoT adoption, companies will be able to update consumer goods' location in real-time, so buyers know for sure when the desired product arrives. Knowing a specific location of a product can help solve misplaced items problem and increase revenues in a way. In such ways, ways retailers can build a good reputation and track items at all times so they know when whether change or other factors can affect content delivery.
Better Customer Service
One of the biggest advantages of digital transformation is its use of physical devices together with artificial intelligence (AI). By implementing IoT retail, retailers can personalize their interactions with their customers. These technologies enable retailers to communicate with their shoppers in real-time, which can be a significant benefit in a retail market where decisions are often made in a matter of minutes. They can send push notifications about new products and offer personalized experiences even without a website. This type of technology is also compatible with smart shelves, which can synchronize with mobile devices and send notifications based on real-time data. One more way to increase customer satisfaction in retail businesses is to provide them with the possibility of automated checkouts, which allow clients not to spend a lot of time in lengthy queues. The application of retail IoT is a great way to personalize a shopping experience due to valuable insights provided by IoT devices.
Today, many consumers shop in smart stores instead of brick-and-mortar stores to get information about the products and services they are looking for quickly and efficiently. Of course, customers can also ask questions and gather information from store associates in traditional stores but, they may have trouble finding the right person to help them, which will slow down all the retail operations. That's where smart retailing that collects data continuously comes in. IoT data handling makes smart store environments possible. For example, a point-of-sale (PoS) system can automatically send customers to the online payment platform, and they'll receive it at a pick-up point. Ultimately, retail marketing solutions will enhance the quality of customer interaction in a physical store.
IoT also helps brick-and-mortar retailers by providing insights into consumer data and allowing its use for big data management processes. IoT for retailers, for example, may combine data from video security cameras, mobile devices, and social media websites to help retailers better forecast client behavior. According to recent research, IoT has enhanced the entire consumer experience in 8 out of 10 retail shops. It has boosted company efficiency, according to roughly the same number of people.
Personalization
LoRaWAN® IoT devices are also being utilized to customize shopping experiences. Bluetooth Beacons, for example, can transmit real-time warnings to a smartphone based on a customer's vicinity. Such notifications might entice passers-by to enter a business and take advantage of the deal, as well as inform in-store consumers about customized discounts, special events, discount stores openings, or other reminders. This information may also be utilized to broadcast personalized messaging on neighboring digital displays or deploy sales associates to locations where consumers are loitering, enhancing the overall customer experience.
Asset Tracking
Wireless inventory-centered IoT solutions may track on-site assets such as shopping carts and baskets outside of the supply chain. Shopping carts can be an expensive nightmare for companies, from theft to time-consuming retrieval. Shopping carts may cost anywhere from $75 to $250 for a piece, so keeping them in excellent working order is essential. When a cart has gone too far, advanced security infrastructure can assist determine its location and activate automated wheel locking mechanisms. This not only prevents theft but also guarantees that enough carts are available for consumers entering the business. The benefits of intelligent retailing are multiple. In addition to enhancing customer experience, it can enhance the accuracy of stock in stores and improve facility management.
Cybersecurity
With the evolution of technology, hackers have advanced as well. This year, cybersecurity has been a hot topic, and IoT has been a source of anxiety for many people. However, there are several advantages of IoT in terms of cybersecurity. Device authentication helps identify individual devices, and there are also access logs to examine and track criminal activities. Advanced software, equally with physical devices, ensures data security within supply chains. Encryption helps transform sensitive data into code to prevent unauthorized access. While IoT and security may not necessarily go hand in hand, there are certain advantages to IoT that shops may make use of for cybersecurity.
Smarter Inventory Management
Keeping track of inventory can be a pain. Stock-outs and overstock can occur due to a lack of accurate inventory tracking, which costs retailers billions of dollars each year. By automating inventory visibility, IoT can address these problems. Retailers can improve procurement planning by implementing smart inventory management solutions that use store shelf sensors, RFID tags, beacons, video surveillance, and digital price tags. When product inventory is low, the system suggests reordering the necessary amount based on IoT data analytics.
It is necessary to mention that even temperature sensors can greatly contribute to inventory organization. For example, temperature sensors send updates about refrigerator units to sustain the necessary temperatures and avoid food wastage. The key benefits of the digital age are wider than some people may even think and have the opportunity to drive sales.
IoT helps brands analyze how customers use their products and can make necessary changes to the product. It can also be used to improve the features of existing products. By monitoring product temperatures, IoT can optimize the supply chain. It can also make the customer's shopping experience more seamless. This technology allows retailers to customize the shopping experience and increase profit potential.
Automated Checkout
Customers despise check-out since it is the most time-consuming and labor-intensive function. Many individuals leave without purchasing anything when checkout lines are overly lengthy, resulting in lost revenue. Retailers may employ IoT devices to automate point-of-sale (PoS) systems to prevent customers from leaving without making a transaction. When a consumer exits the store, an automated PoS can read the tags on each product and charge them using a mobile payment app.
IoT-enabled PoS systems can be portable and cloud-based. Cashierless payment systems allow businesses to keep track of inventory and customer data. Some retail marketing solutions even allow retailers to optimize warehouse operations. For example, Amazon Go stores are already using self-checkout technology. This technology is advantageous for both the store and the consumer. Instead of having long lines, it will reduce the need for extra labor (cashiers, additional personnel) and reduce costs. It doesn't involve any introduction of digital words with robot employees or flying drones but it solves the problem of routine unnecessary work.
Facility Management
Keeping the retail space clean, pleasant, safe, and appealing is one of the most important day-to-day obligations for merchants. There are a variety of IoT retail solutions that can assist in expediting these activities while also lowering expenses.
People counting data paired with presence detection data, for example, may be used to identify which sections are often utilized and which are not, such as in-store washrooms and changing rooms, in order to better manage disinfection and cleaning schedules. Facility managers may also proactively monitor when consumable supplies are running short at entrances and throughout the shop with the aid of wireless IoT sensors powered by LoRaWAN technology for smart inventory management and timely replacement.
Energy management, which is critical for customer comfort, operating costs, energy costs, and sustainability, can now be easily adjusted with the aid of environmental sensors that monitor temperature, lighting, ventilation, and refrigeration. This essential environmental data may identify the primary energy consumption drivers and offer a 360-degree perspective of energy consumption trends, aberrant energy use by defective equipment, and under-used or over-used infrastructure, as well as squandered resources.
Traffic Control
Stores have been forced to apply extra visitor restrictions to comply with statutory social distancing rules since the COVID-19 outbreak. People counting systems can help facility managers keep track of the number of people entering and exiting a specific site in real time and alert them when capacity is reached. It will also improve reordering options. In this way, customers can shop in a better way and in-store operations will not be anyhow slowed or disrupted. Besides, analyzing customer behavior, stores can offer personalized shopping experience to visitors, ensuring they'll come back again.
Healthier Environment
In the retail industry, employees have to spend a lot of time indoors working and communicating with customers. In this regard, it is really important to have fresh air inside with acceptable CO2 levels in order not to cause dizziness, headache, or other unpleasant conditions in workers or clients.
To ensure the air quality inside the store fits world-acknowledged standards, you have to constantly monitor it. For this purpose, we may offer you TEKTELIC BREEZE. It is a compact device with a lot of useful capabilities. BREEZE can detect leaks, open/closed doors and windows, and other distinctive elements in the home and office, as well as monitor and report temperature, humidity, light, movement, motion, and shock. For easy maintenance, it also incorporates a battery status indicator. Real-time air quality data, such as particle concentration, CO2 level, VOC concentration, temperature, and so on, is available to users. TEKTELIC BREEZE can send measurement results to the host, allowing for online air quality monitoring. It may be used to automatically manage the fan speed and alter the fresh air flow rate to maintain the desired interior air quality.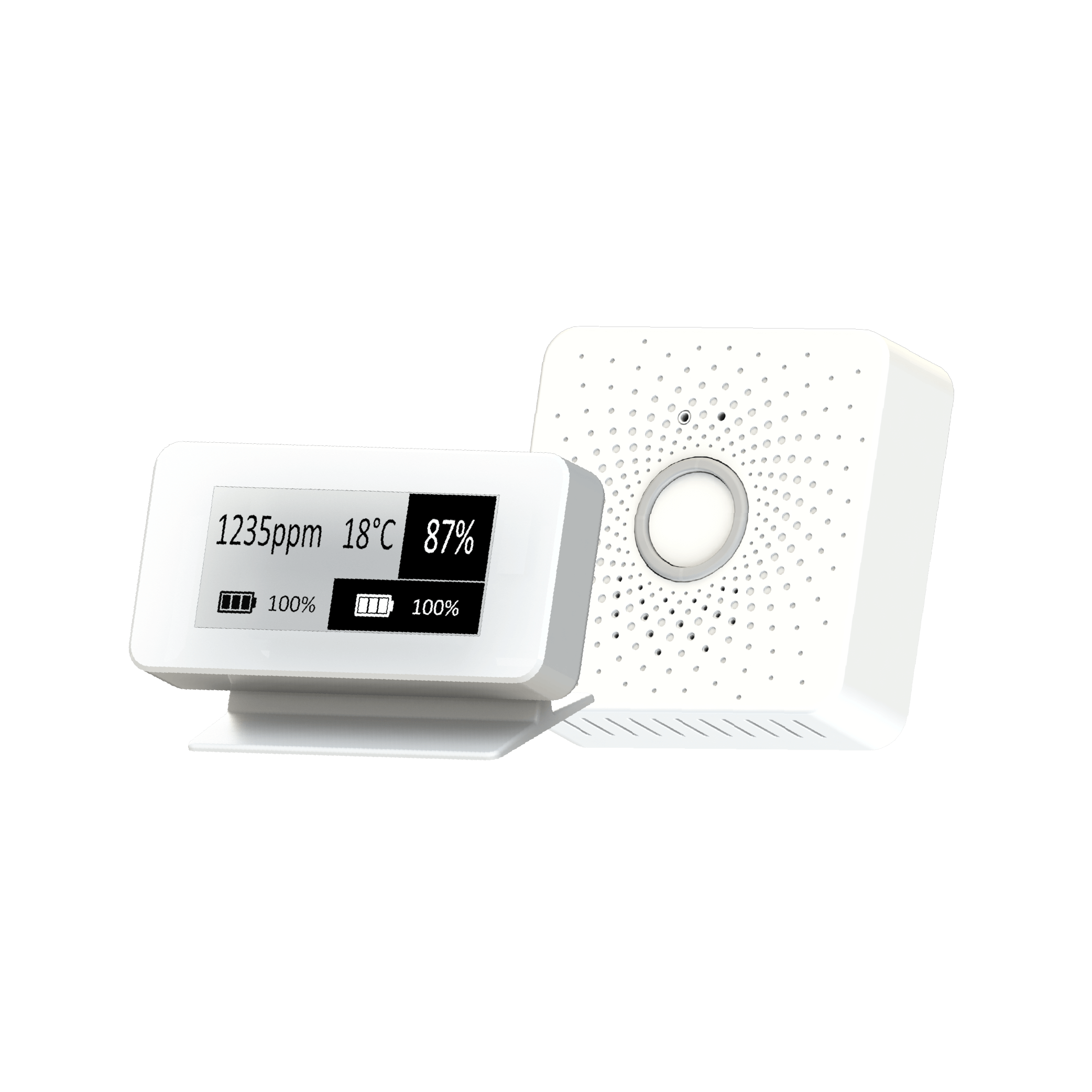 Buyer Behavior Tracking
Store traffic patterns and dwell periods in various product categories can be gleaned using occupancy sensors. Through more efficient display setups, store layouts, and store space allocation, this data may help retailers better design in-store merchandising and guided selling. This information may also be used to track checkout line wait times in order to upgrade customer service by adding more employees or adding self-checkout stations.
IoT opens a door to analyzing customers' activity and can provide insights for the creation of personalized offers and new opportunities. The Internet of Things in retail contributes to a better customer experience and facilitation of product movement from retail store shelves to checkout. Using IoT solution programs it is actually possible to improve retail business.
With IoT, retailers can optimize in-store staff, for example, by using facial recognition, motion sensors, and camera-driven cameras to help customers make purchasing decisions. These technologies can also enhance customer satisfaction and conversion rates, and they can improve a customer loyalty program, too. As a result, IoT-enabled devices are essential for the future of retail. This technology can be applied to every aspect of the retail industry.
Cold Chain Monitoring
In the retail grocery market, sensitive food spoilage and degradation results in a major loss of income, with grocers losing an average of $70 million per year due to spoiling alone. To safeguard perishable items, assure optimal freshness, and decrease waste, environmental sensors can detect ambient variables such as temperature, humidity, air quality, light intensity, and other environmental elements within a storage facility, freight container, delivery vehicle, or in-store.
TEKTELIC, a global provider of End-to-End IoT Solutions, is committed to optimizing IoT Network and Solution deployment for maximum efficiency, dependability, cost-effectiveness, and usefulness. TEKTELIC TUNDRA Sensor is the appropriate LoRaWAN® solution for keeping cold rooms and refrigerated regions at proper temperatures. Food and pharmaceutical storage are examples of applications where maintaining product integrity, quality, and safety is critical. This device is better than a simple RFID tag as it is temperature-resistant and even can be used to create heat maps. With negligible influence on battery life or radio signal strength, the device may be used in cold storage such as fridges, coolers, cold rooms, and even freezers.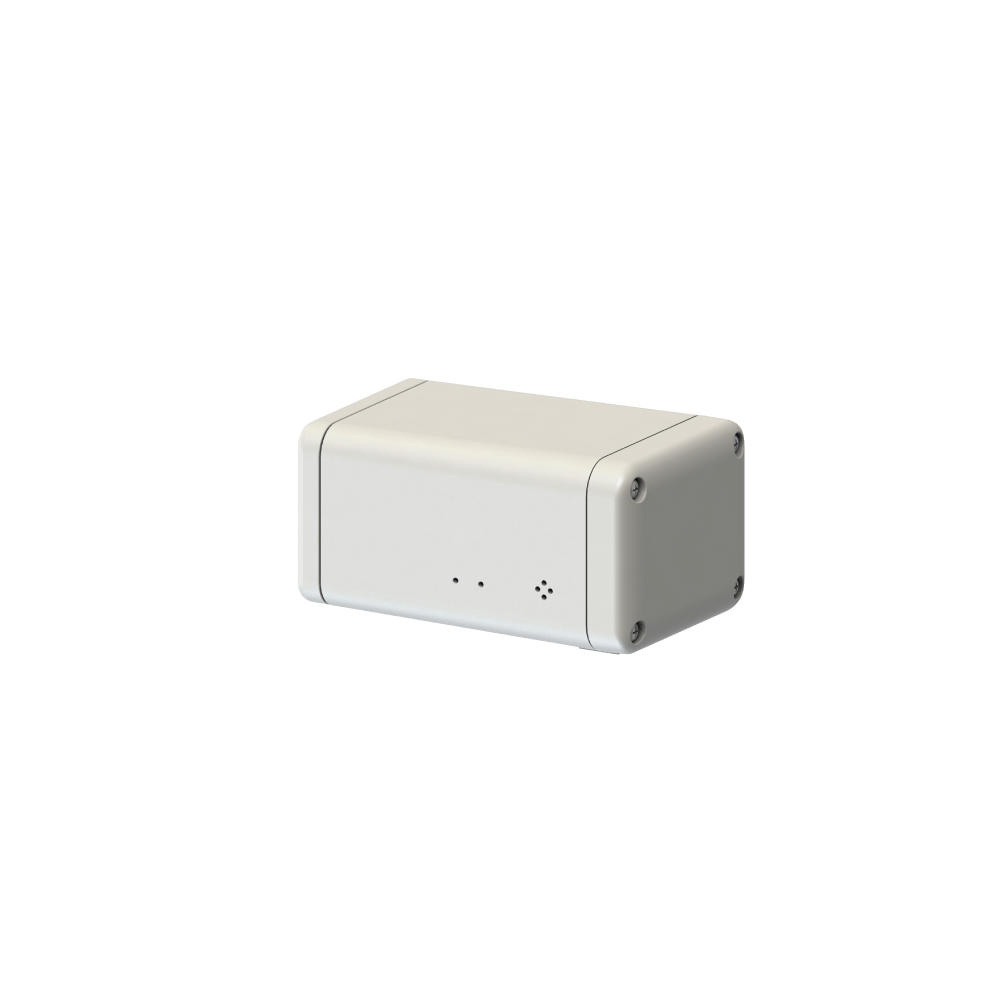 Smart Shelves
Smart shelves are another example of IoT in retail industry that is cutting-edge. Retailers devote a significant amount of time and effort to keeping track of things to guarantee that they are never out of supply and that they are not misplaced on multiple shelves. Both operations are automated by smart shelves, which also detect possible theft. Smart shelves using weight sensors and RFID tags may scan products on both display and stock shelves to alert personnel when inventory levels are low or when things are positioned wrongly on a shelf. Usually, you can read tags with your phone app using Wi-Fi or a local network connection. This saves time while also eliminating human mistakes that lead to overstocking and shortages.
TEKTELIC Solutions for Retail Stores and Warehouses
TEKTELIC has been a leading IoT software development company for many years now. Our team of experienced IoT software developers has created custom solutions for a variety of retail stores and warehouses. Our IoT software can help you improve inventory management, track employee productivity, and optimize logistical operations. We also offer mobile apps and analytics dashboards to give you a better understanding of your business's performance.
First of all, TEKTELIC can offer SPARROW for the retail industry. It is a perfect solution for locating, tracking and managing assets in different environments such as grocery stores and warehouses. Smart tracking device provides strengthening control over inventory and minimize lost and stolen goods, as today's organizations and enterprises must be able to track, monitor, and manage a wide range of physical assets, such as inventories, factories and production, infrastructure, and vehicles, on a continuous basis. Companies benefit from proper asset monitoring because it allows them to maximize asset use. This is necessary to increase operating efficiency, reduce inventory losses, and avoid equipment downtime and unscheduled downtime.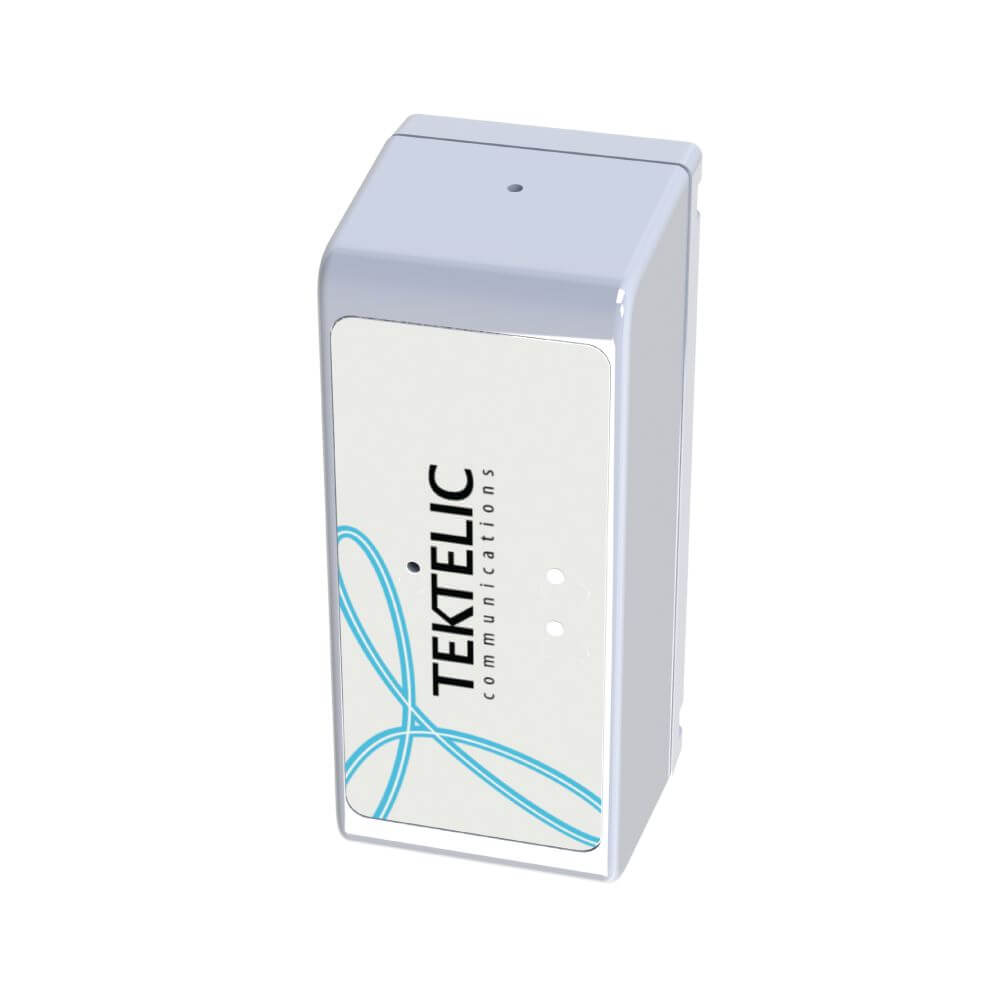 Another device TEKTELIC can offer is ORCA. It is suitable for tracking assets in the field. This device provides a near-real-time satellite with GPS and RFID technologies, tracking a variety of outdoor activities and valuable assets such as railcars, shipping containers, shipped crates and packages, mobile trailers, fleet vehicles, industrial equipment, shipping pallets, and deep storage assets, all without the need for power. TEKTELIC's end-to-end solutions are fully integrated with ORCA.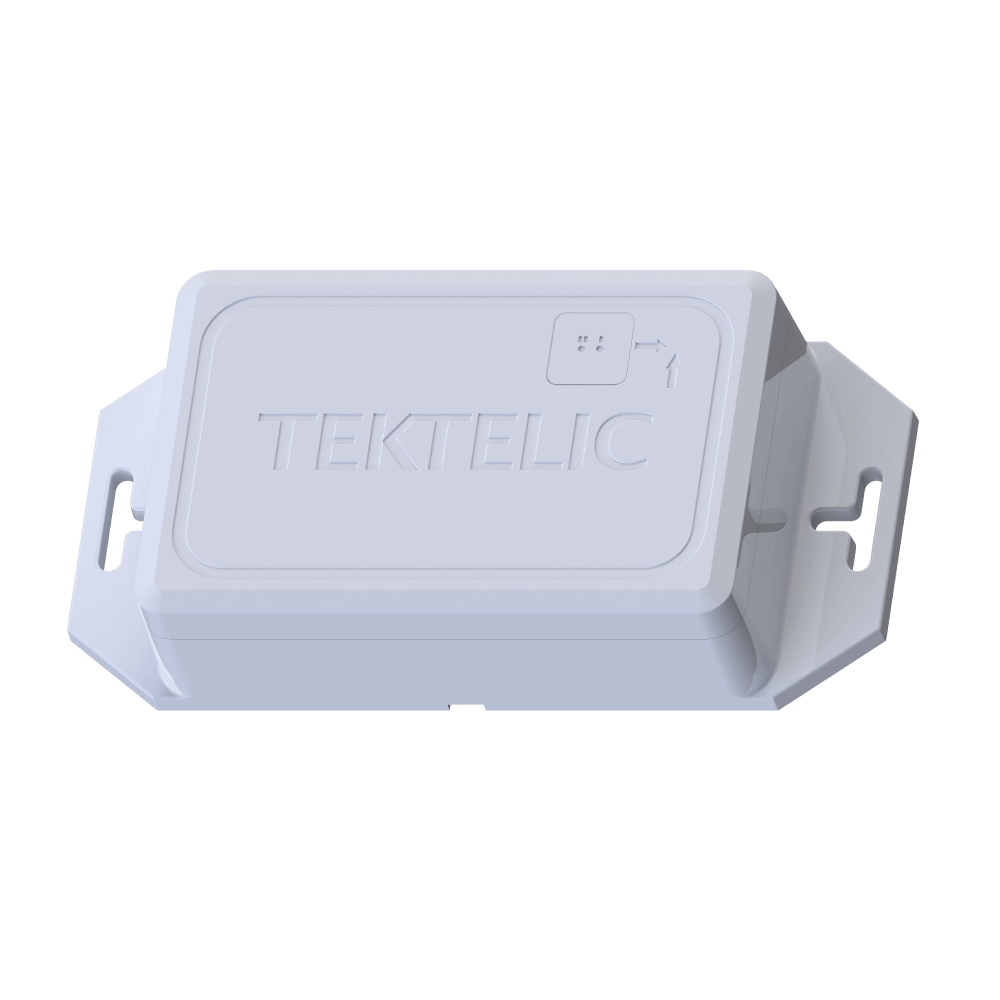 Things to Remember
Today IoT technologies have a great impact on the retail industry as it completely transforms the retail environment, providing retailers with insights into who their customers are, how to optimize the store environment, and manage and control the entire supply chain process. As a result, retailers will receive valuable information that will simplify customer service, increase profits, and improve customer experience level and brand loyalty.
The future of IoT in retail is promising. IoT devices will help consumers find the right products. They can also help retailers improve their inventory management. If you're looking for a reliable partner in IoT, TEKTELIC is the company for you! Contact us today via email at info@tektelic.com to learn more.
To be informed about our
latest news 
subscribe to our newsletter