TEKTELIC and MClimate come together with an innovative Solution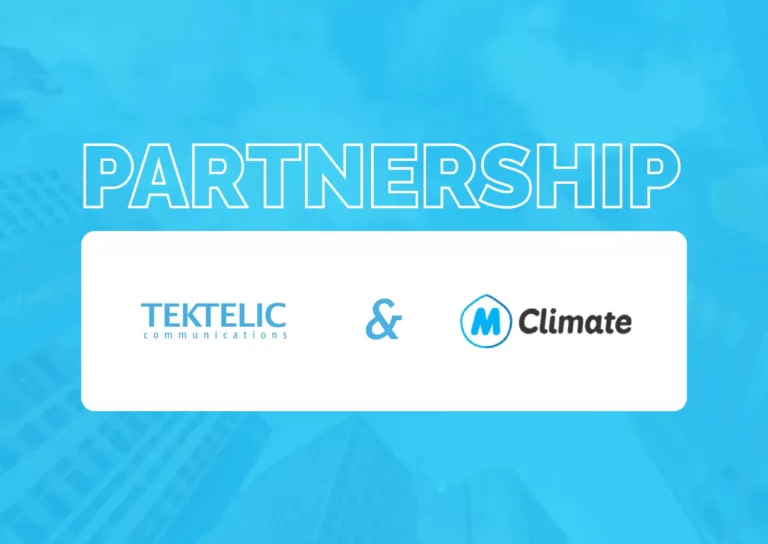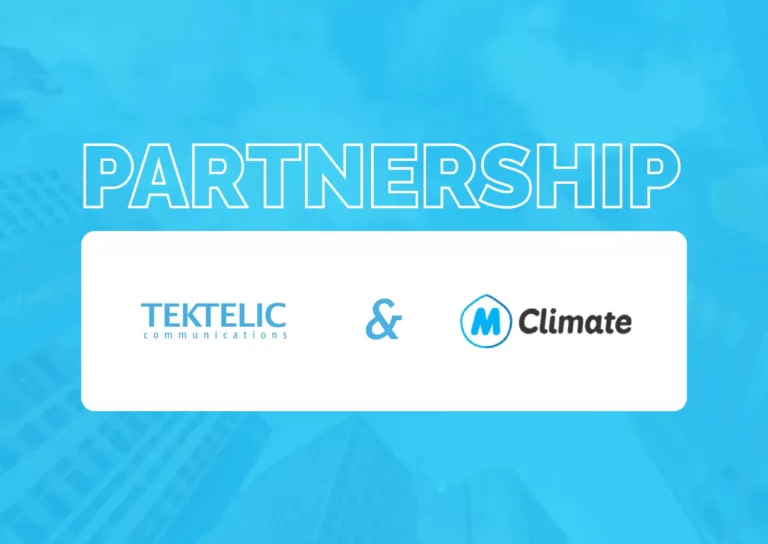 Sofia, Bulgaria – August 2021
A global leader in End-to-End IoT Products and Solutions, TEKTELIC is pleased to announce a partnership with MClimate, an IoT company that designs and develops universally compatible Smart Building automation devices.
Internet of Things offers an ideal solution for real-time monitoring of a wide range of parameters that make any office space more comfortable and sustainable. LoRaWAN®-based solutions for Smart Buildings not only maximize their efficiency, and generate savings in utility consumption, but also have the lowest cost of network infrastructure deployment and maintenance.
Together with MClimate, TEKTELIC is pleased to offer a smart solution for every single office space. The joint offering includes KONA Micro Gateway for deep indoor reliable coverage, multifunctional VIVID, and MClimate Vicki, a smart heating controller that can remotely adjust every unit within the building system. VIVID is designed to measure and report temperature, humidity, light, motion, open/closed doors, and windows for climate monitoring and the Vicki device enables the remote observation and control of all the heating units at your office space from the screen of your smartphone for easier climate management.
"TEKTELIC is genuinely excited to partner with MClimate, one of the Top 20 innovative companies in Bulgaria. TEKTELIC and MClimate teams successfully completed the integration and compatibility tests of Vicki device with our indoor Micro and Micro Lite Gateways and VIVID Sensors to provide mutual value-added solution for easy indoor climate management and user-friendly visualization of data from your smartphone with one click. It is a great step towards addressing challenges of Smart Building industry and acceleration of energy-efficiency solutions and indoor climate monitoring solutions as an important value-add during post-Covid times". – expressed Maria Mitiasova, Director of Sales and Business Development, EMEA at TEKTELIC Communications Inc.

"MClimate and TEKTELIC offer highly complementary IoT solutions to enable compelling business use cases such as optimizing operational costs, reducing energy waste through tracking the presence and enhancing comfort levels and business value through responsible consumption and predictive maintenance. The joint end-to-end solution offers energy management based on occupancy with Vicki LoRaWAN (the Smart LoRaWAN TRV) and TEKTELIC's VIVID and transforms IoT data to business outcomes, allowing companies implementing IoT to securely connect their equipment and immediately gain business value from IoT insights"– said Violeta Mitsova, CCO of MClimate JSC.
About MClimate
MClimate is an IoT company that designs and develops universally compatible smart home and building automation devices with a focus on sustainability and delivering enhanced comfort, security and energy savings. The Company's growing LoRaWAN® portfolio is aimed at helping address some of today's global challenges such as climate change and air quality by impacting consumption patterns linked to energy use, energy waste, and air and CO2 monitoring.
About TEKTELIC
TEKTELIC, a global leader in End-to-End IoT Products and Solutions, works to perfect the deployment of IoT Networks and Solutions for the best efficiency, high reliability, cost-effectiveness, and ease of operation. TEKTELIC IoT solutions are designed to work out of the box with little to no prior technical expertise from the end-user. This results in IoT acceleration and expediency. TEKTELIC solutions are not only unique because of how they are designed, but because of their ease of deployment, operation, and high reliability to help the consumer become a part of the IoT ecosystem. For additional information, visit https://tektelic.com/
Press contact: 
Jack Stuart
TEKTELIC Communications Inc.
Director – Marketing
Violeta Mitsova
MClimate
Chief Commercial Officer
To be informed about our
latest news 
subscribe to our newsletter