TEKTELIC presented new products at MWC Barcelona 2023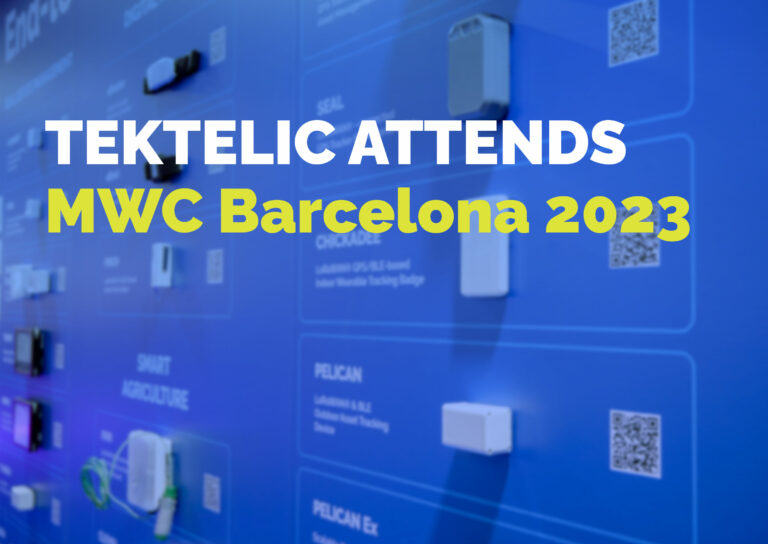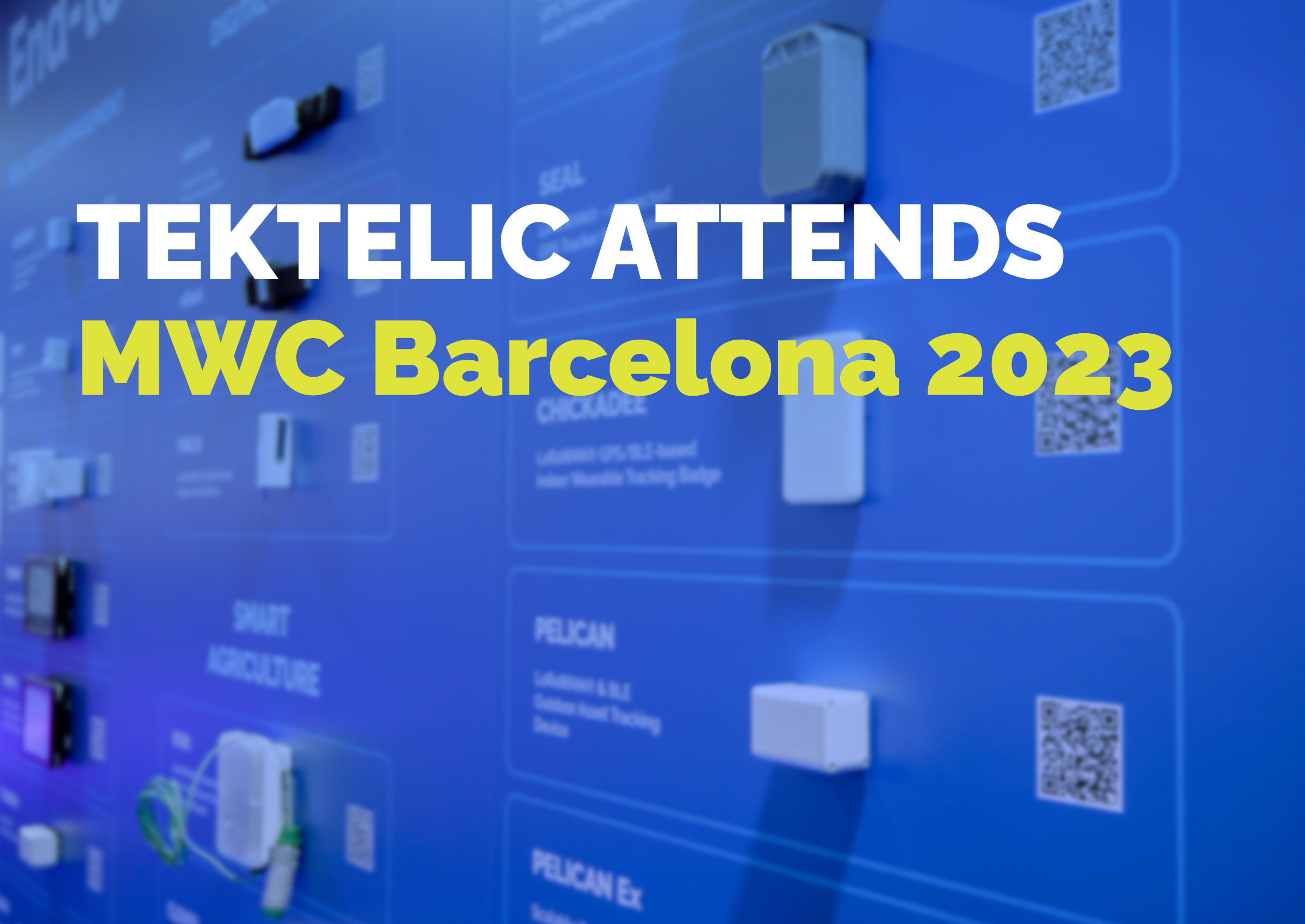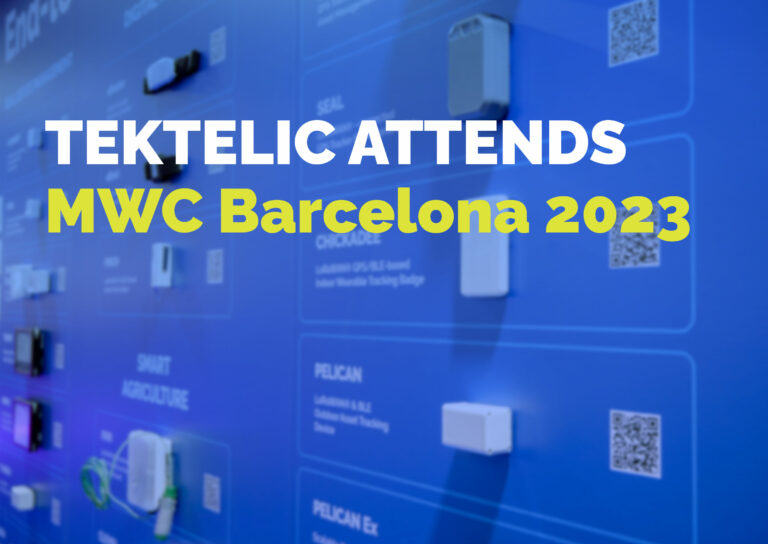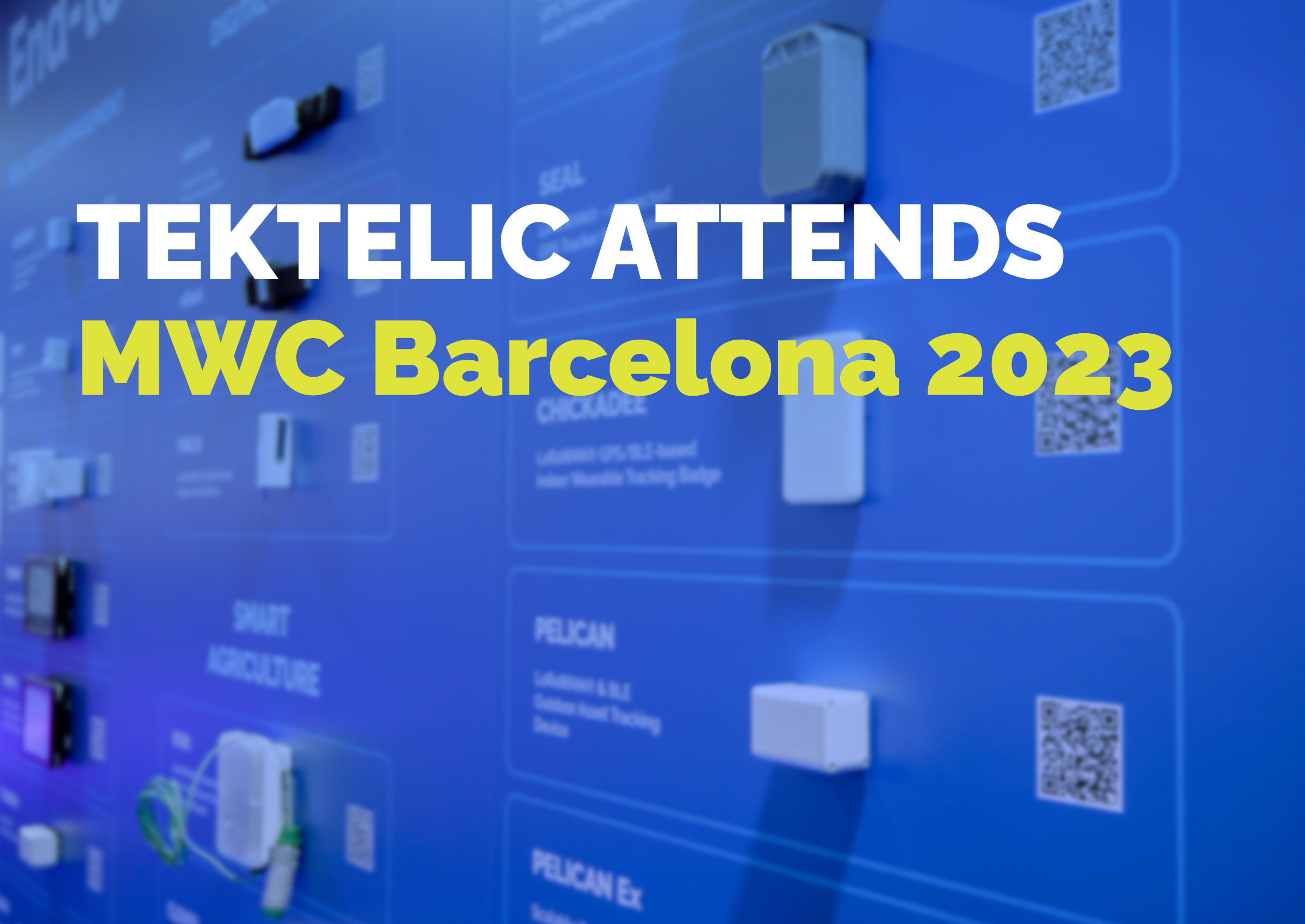 TEKTELIC is pleased to announce the launch of New Products at 2023 Mobile World Congress event, that took place 27 Feb – 2 Mar in Barcelona, Spain.
The Mobile World Congress is the world's largest exhibition for the mobile industry, gathering together leading companies and individuals in the tech industry, to discuss the impact of mobile technology and future opportunities.
At TEKTELIC Communications, we are always looking for ways to stay ahead of the curve when it comes to mobile technology. That's why at MWC Barcelona, TEKTELIC Communications has launched and showcased our newest products and services, and presented next-generation LoRaWAN® solutions.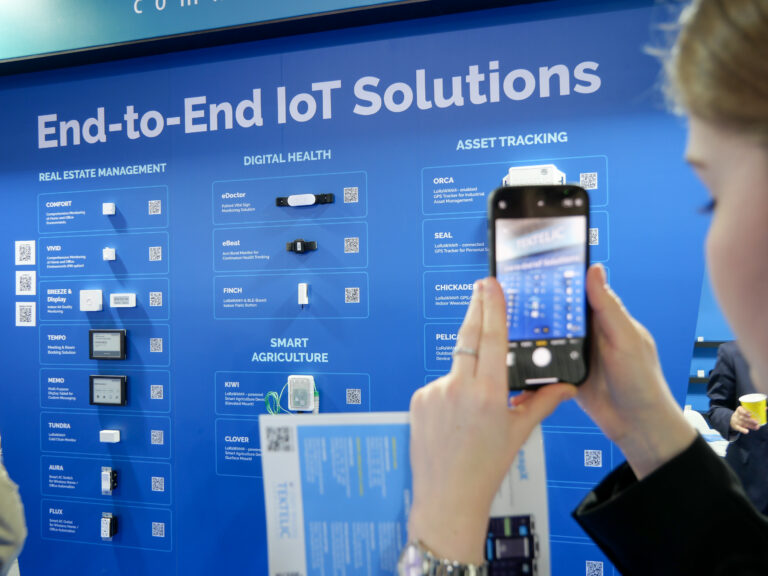 Each one is a unique and innovative solution utilizing advanced technology, and focused on addressing vast everyday problems and IoT mass adoption.
The KONA Photon Gateway is a single-module solution with a zero footprint, and a built-in 3G/4G modem, GPS, and support for external LoRa and internal/external cellular antennas for better coverage. The solar panel charges the built-in batteries, providing enough power for deployments across the globe and in all environmental conditions.
CHICKADEE – an innovative LoRaWAN® device that revolutionizes the way people track their personnel. This badge offers both GPS and BLE indoor people location capabilities, so you can always know exactly where your personnel is located.
STORK – a new Asset Tracking device that is ideal for tracking vehicles, equipment, and other assets in the most challenging environments. It features LoRaWAN® long-range connectivity, low power consumption, and extended battery life so that you always have the most up-to-date location data.
SEAL – a new powerful and reliable Wearable Tracker. It is designed to monitor workers in real-time and over long distances. With its highly accurate GPS tracking and near-satellite LoRaWAN location tracking, the SEAL Tracker will provide its deployers with live geolocation of their lone workers.
eBeat – a small, lightweight device that can be worn comfortably on the upper arm. It is designed to provide users with real-time monitoring of their body's vital signs, such as body temperature, heart rate, and blood oxygen level. An ideal solution for medical facility patients, senior care residents, or any other individual for potential respiratory illness.
About TEKTELIC
TEKTELIC Communications is an IoT provider, which has the largest portfolio of LoRaWAN® gateways in the IoT market to enable widespread connectivity. The company allocates most of its R&D resources to developing IoT Gateways, Devices, Applications, and End-to-End Solutions. TEKTELIC is aiming to establish a multi-nationwide network using its gateways, with more products and communication components added each year.
Contact us today info@tektelic.com
To be informed about our
latest news 
subscribe to our newsletter